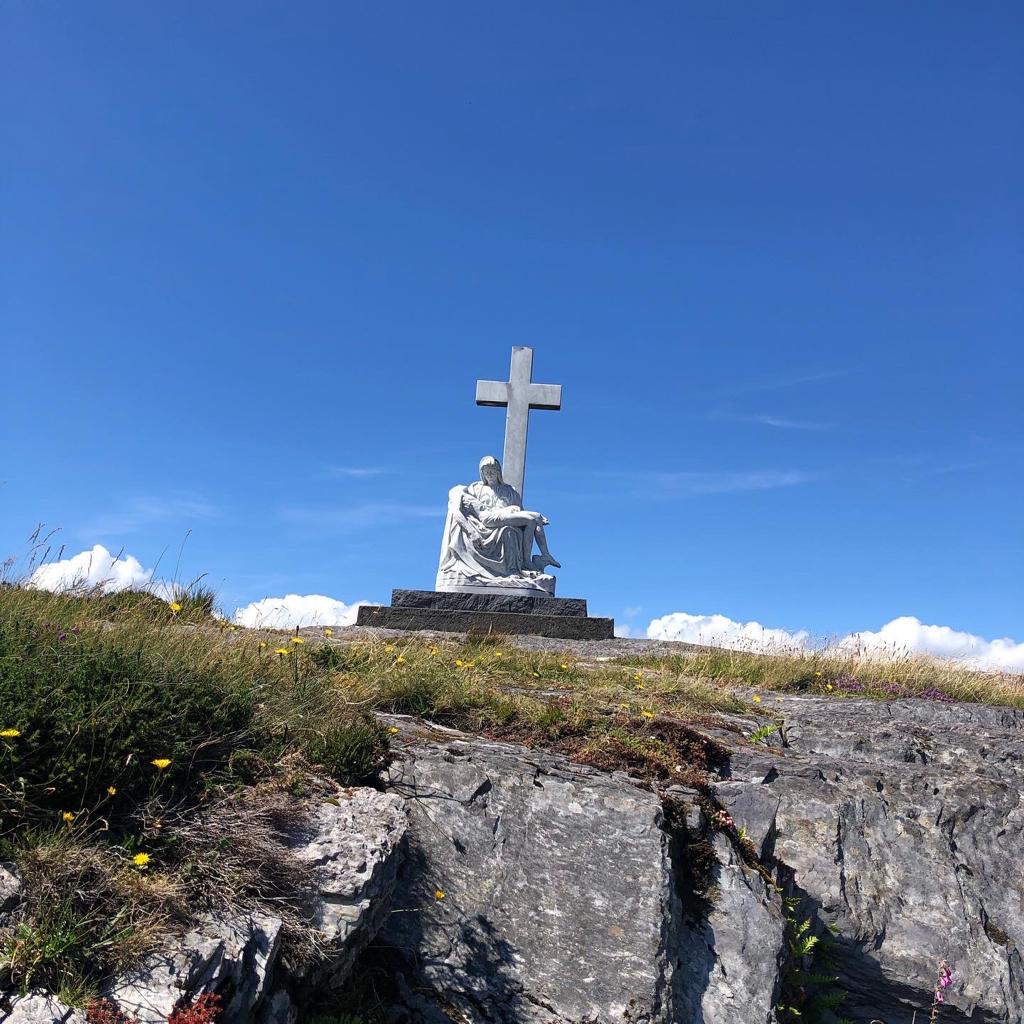 Kilcrohane, Co Cork photo by Bridget O'Connor
Remember I told you about the place names with parts of the body. Here is another place names fact.
Killcrohane is one of the many place names with Kill in it. Kill is the Irish Cill or church.
<<<<<<<<
Forgotten Irish Newspaper
New York NY Irish American Advocate18 June 1938

Farmers paper Liquidated; The Irish Farmer, Limited, he said, was registered on January 26, 1920, as an industrial and provident society under the Industrial and Provident Societies Act, 1893.
The objects were to promote the interests of agriculture in Ireland and to publish a weekly news-paper called "The Irish Farmer."
<<<<<<<<
A Fancy Dress Parade a Few Years ago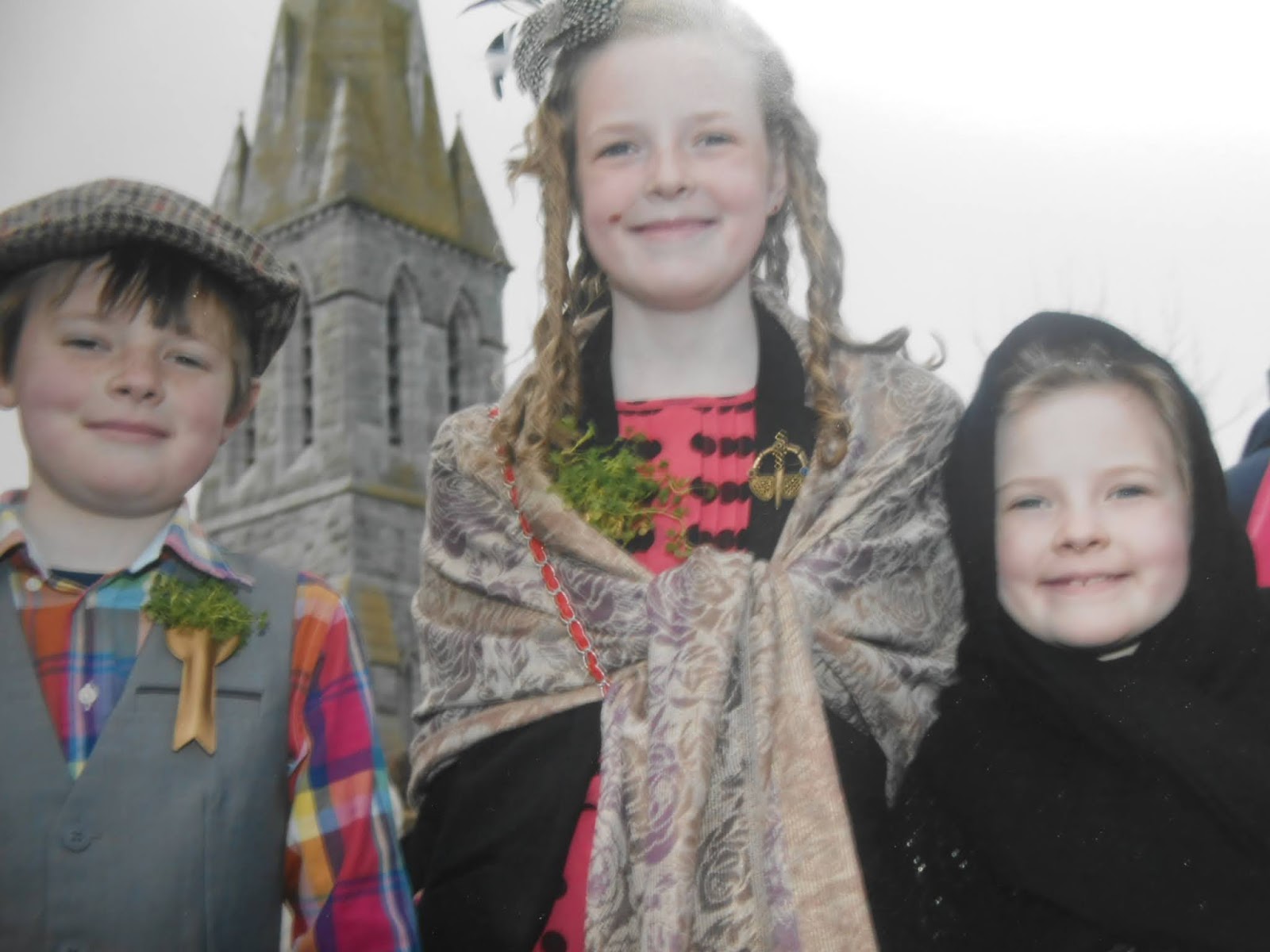 <<<<<<<<<<
Gurtenard House
(Glin Historical Society on Facebook)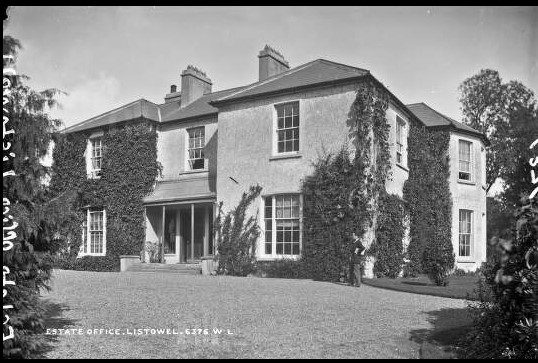 Gurtenard House
A good bit of local history comes with Listowel's Gurtenard House – home to a local TD, Dan Moloney, in the mid-1900s, lived in for a while by a land agent, but also an occasional home in the late 1800s to the Earl and Countess of Listowel. A handsome period home, dating to c 1830," and while they link its earliest ownership with the Earl and Countess of Listowel, say they probably only lived here properly for a season, and thereafter used it occasionally, for entertaining local county families.
<<<<<<<<<
Kanturk Town Park
In kanturk they have a beautiful town park on the banks of the Allow river. They are very proud of this amentity and it's always looking it's best whenever I visit.
The weather from my home visit this August was horrendous but I got a few snaps when Storm Ellen had passed.
There was a very fast flowing flood in the river on August 20 2020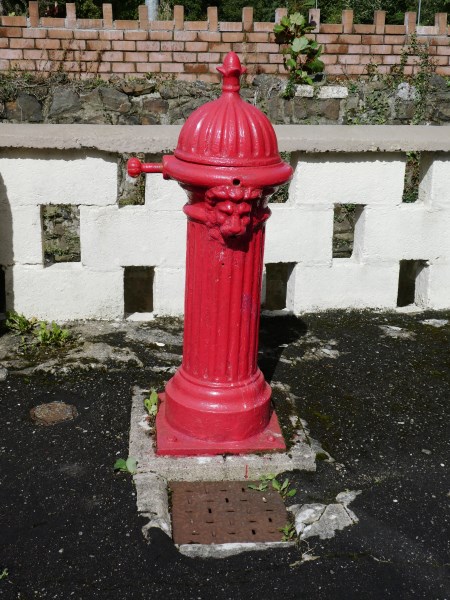 I remember a pump like this one on the street in Greenane. We often stopped by it for a drink as we walked the two miles home from school on a summer day. It was painted green in those days.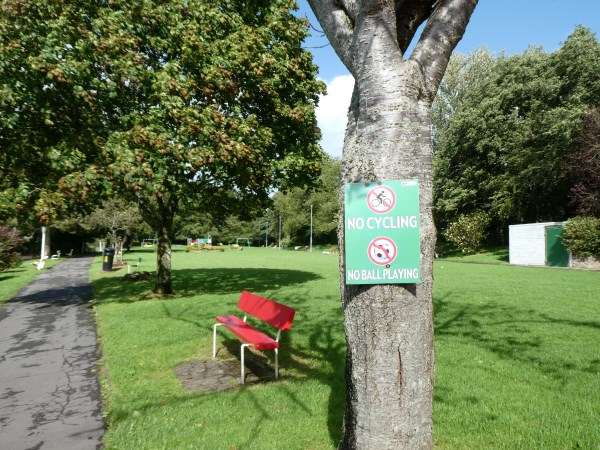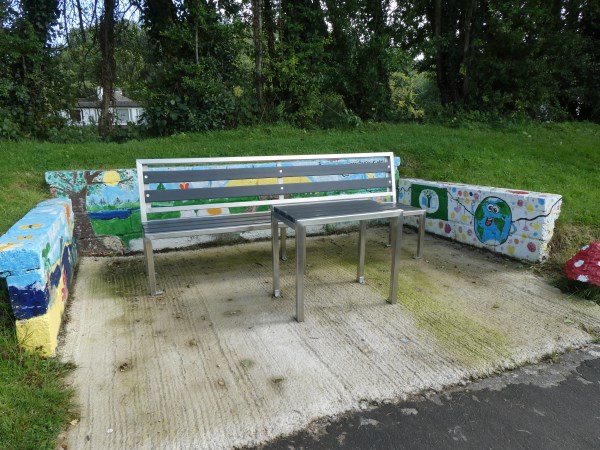 Kanturk Town Park has many welcoming seats and rest areas. It is very popular with walkers.
<<<<<<<<<<
Can you name this Listowel Pub?
I got this email from Angela, who needs our help…
Hello. I came across your website on Listowel and had an inquiry you might be able to help with.
My great aunt, Margaret Colahan nee Liston was a publican and shopkeeper in Listowel until her death. This is what I know:
1897 – Margaret Liston married Thoams Colahan
1900 – son Patrick Colahan born
1901 – Thomas Colahan dies
1902 – Margaret Colahan nee Liston applies for and is granted a liquor license
1905 – Margaret takes in her orphaned niece, Nellie Liston
1902-1931 – Margaret operates a pub and shop on Church Street
1911 – Census places her at "Church Street, Listowel Urban"
1931 – Margaret dies. (She may have had a home on Charles Street at this point.)
I am trying to find out the NAME and LOCATION of the pub on Church Street. The licensing information gives Margaret's name but not the name of the establishment.
Any suggestions on how I can figure this out?
Thank you.
Angela Liston
Angela learned from an old newspaper that the pub in question was a few doors down from the police station.
I forwarded Angela's email to Vincent Carmody and this is what he told her….
… While I know of the Coolihan name in Church Street, I have no mention of it in any of my books, for the simple reason of not having any tangible documentation, ie, letterheads, billheads or photographs of the family or business. If you saw my books you would understand what I mean.
As you know there are only two censuses,1901 and 1911, available on line, from which you can draw information for the period which you speak of.
Those two census, when recorded by the then evaluators, were numbered from 1 up, in numerical order from either ends and either sides of the street and, this was the case in all streets.
In 1901, the house is recorded as No.35, when you see this on the form the then No. 34, occupied by the McFadden's, was also part of the Coolahan house, No 34 was accessed by the private hall door of the house.
In 1911, Thomas had died at this stage, the census form number of the Coolihan's is No.80, again, as in 1901, the other part of the house is No. 79, now occupied by a Roche man, a constable in the R.I. C.
Official street numbering came into place in the 1930, with even numbers on what was Coolihans side, left side going up from Main Street. The full house, is now numbered 46 and is owned by a Keane-Stack family
After Coolihans vacated or sold the premises, the public house was owned by an O'Grady family, they called the bar, the name of which was displayed for years, on a lovely sign hanging from outside the door, the name, 'Journey's End'.
I hope that this information is of some assistance to you.
The Liston name is very popular in West Limerick, especially around Athea, had the family connections from there, also in 1911, Margaret Murphy is listed in the house, as a servant and scholar, her birthplace is also listed as Limerick, would she have any connection with the Listons ?
Any other information about this premises, particularly a photograph would be great.