Yesterday was all about Hennesseys. You read about the three people who had been sponsored and the mystery of how only two arrived in Australia. Thank you, Sean O'Connell, for solving the riddle.
Apparently Johanna "declined to emigrate" and a £2 penalty had to be paid.
Now we have a story.
Why did Johanna stay behind?
What became of her?
Are her descendants still living on North Kerry?
I hope somebody can answer those questions for us.
You can read about Sean's own Hennesseys here
http://northkerryreachingout.com/index.php/listowel-memories/156-amazing-north-kerry-links
Today I have a trip down memory lane for some of my older readers.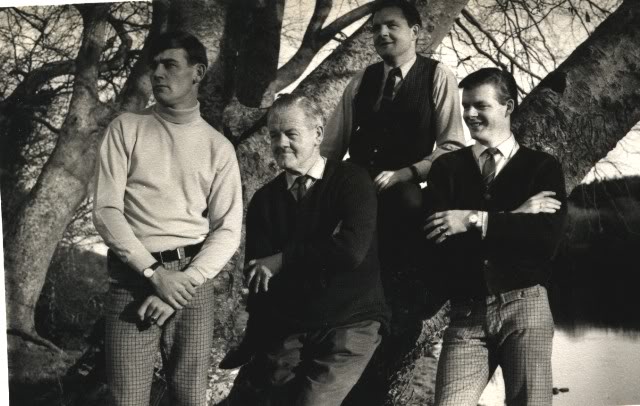 This is the Bunny Dalton band featuring the late Bunny Dalton, his two sons and Teddy Moloney. This official band photo was taken by the river Feale. Many is the Listowel person who danced to the music of this quartet. Memories, memories!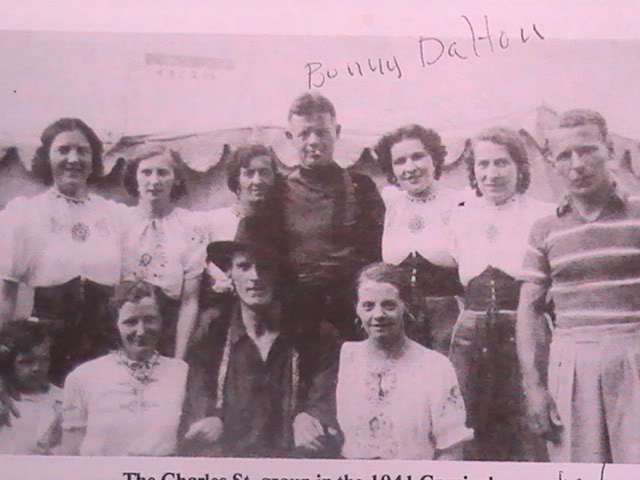 This is the same Bunny Dalton with some Charles St. neighbours. Any help with names or an account of the occasion would be appreciated.