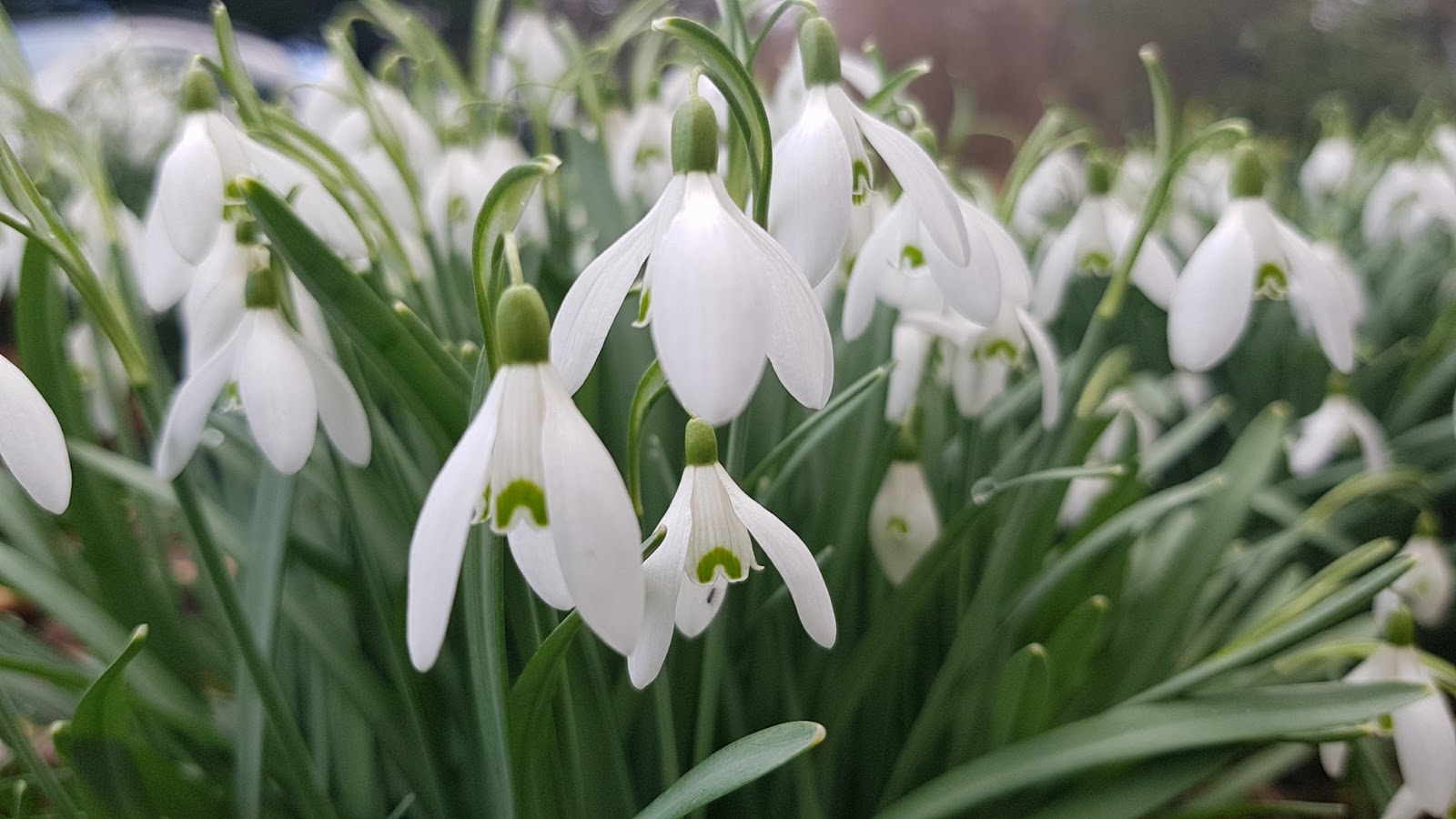 Photo: Chris Grayson
<<<<<<<
We're in lockdown
You've heard and seen all the jokes about the bread crisis and the overreaction of some people to a few snowflakes, So I'm just going to bring you a few photos I snapped from the internet. The March 2018 blizzard is the stuff of legends.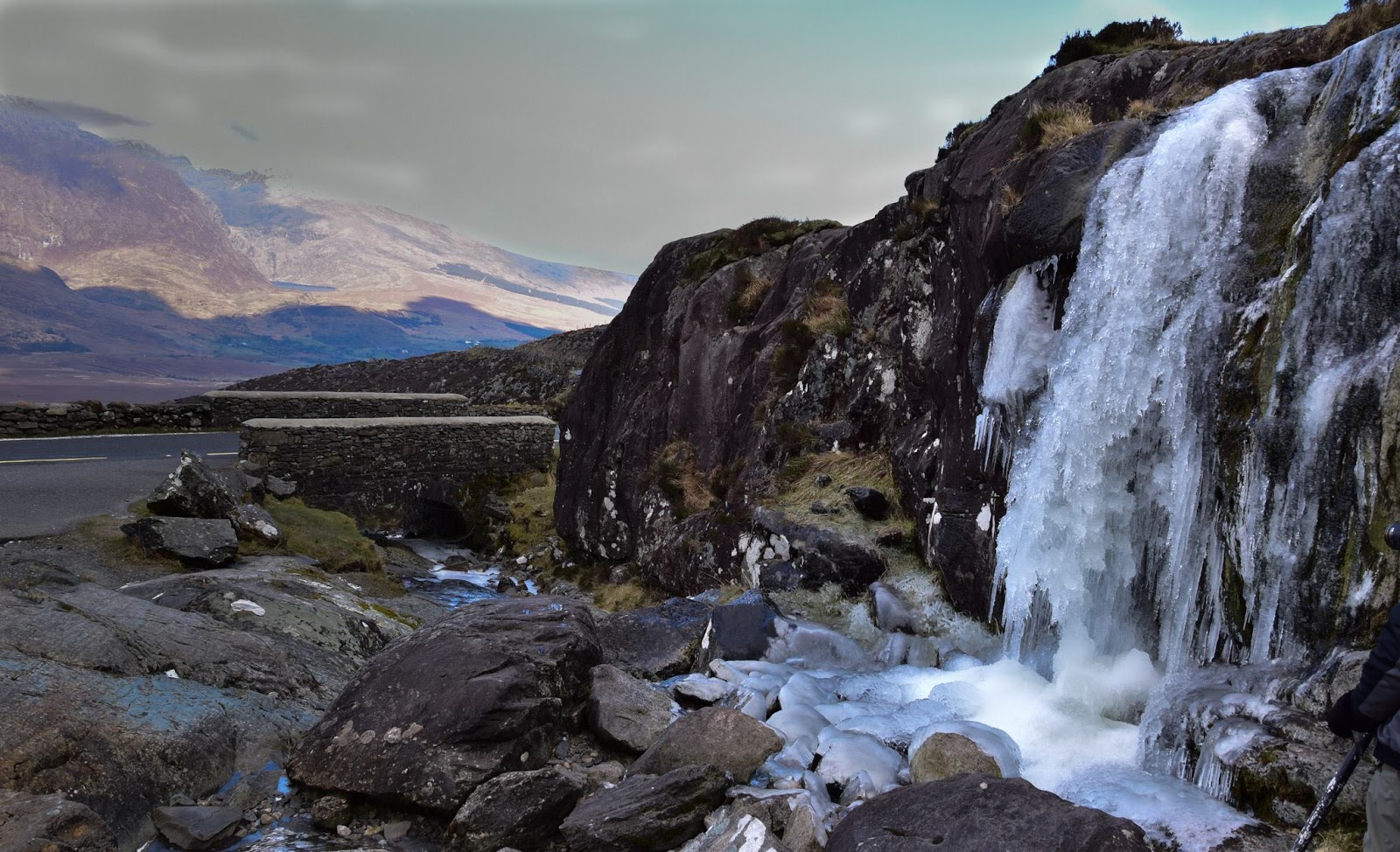 Barbara Walsh took this at the Conor Pass. Yes, the river is frozen.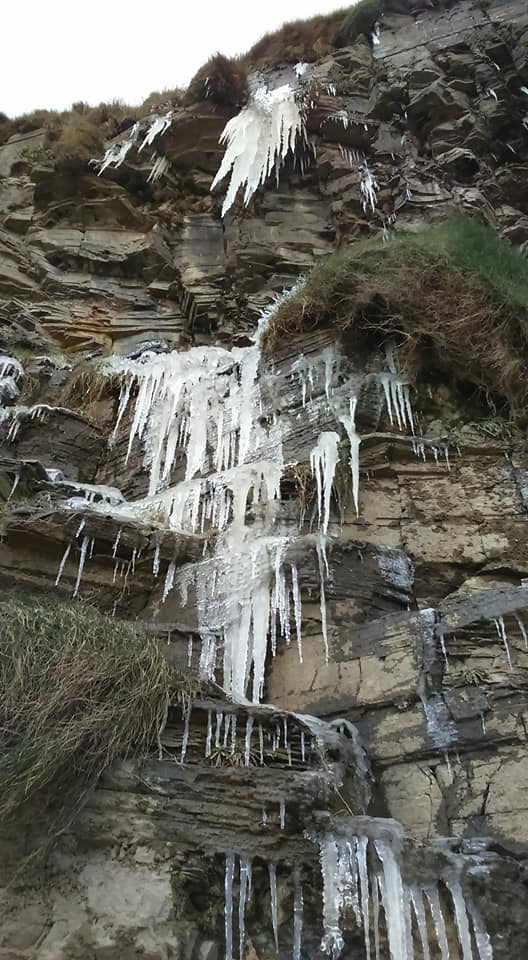 Mario Perez posted this photo of stalactites in Ballybunion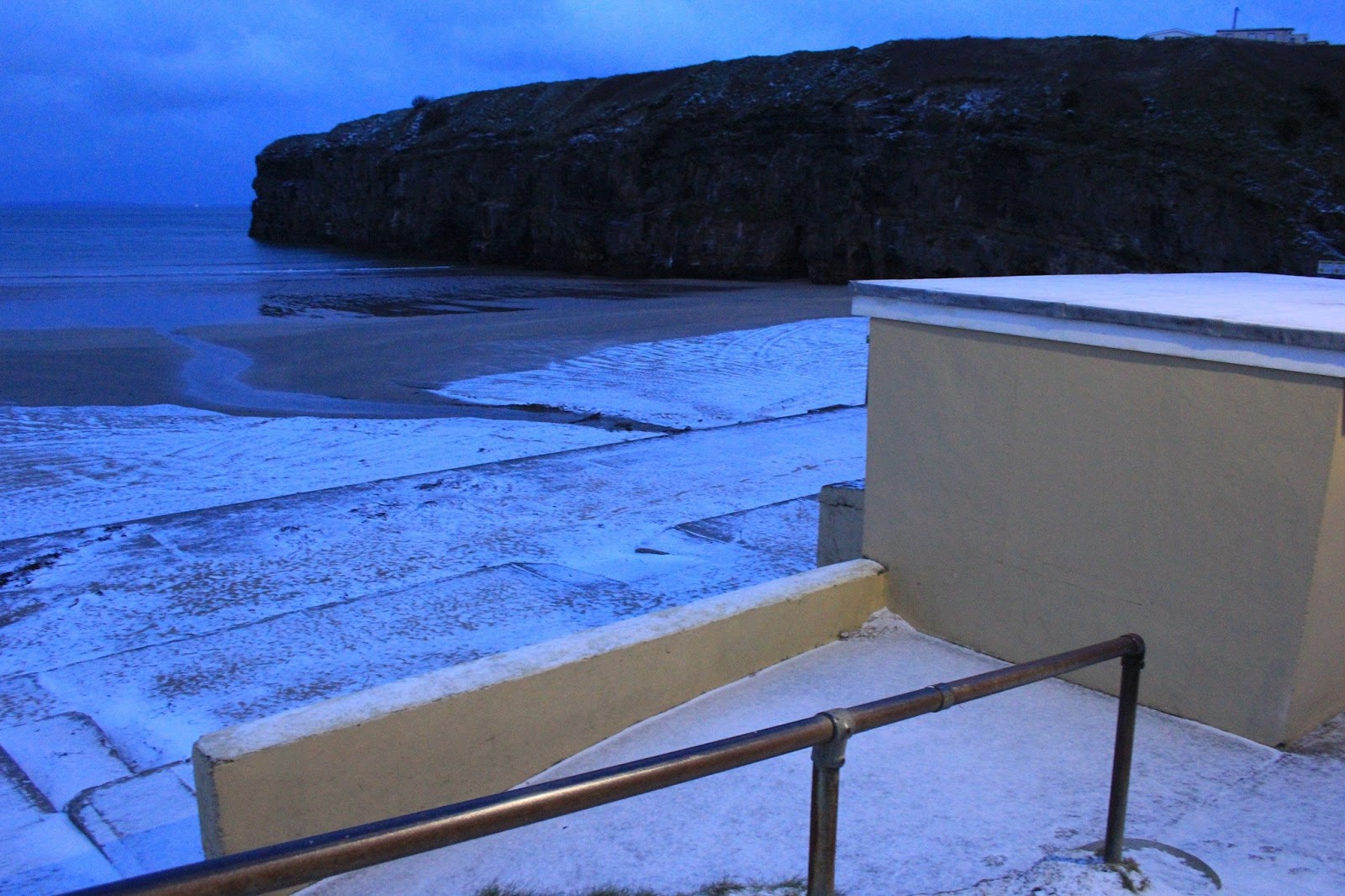 Jason ODoherty took this photo of snow on the beach and the sea without a wave in Ballybunion.
Broadsheet.ie spotted this snowman in Inchicore, Co. Dublin.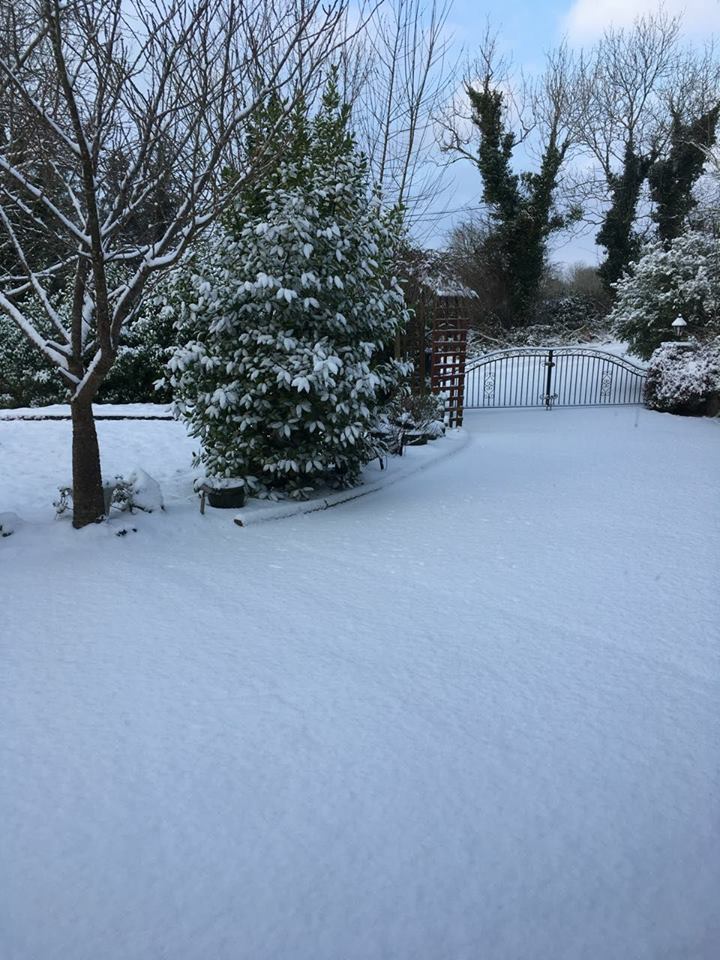 Conor O'Sullivan just looked out his window in Co. Clare.
But the brave parishioners of Lyreacrompane braved the elements on Wednesday to attend Family Day at their parish retreat.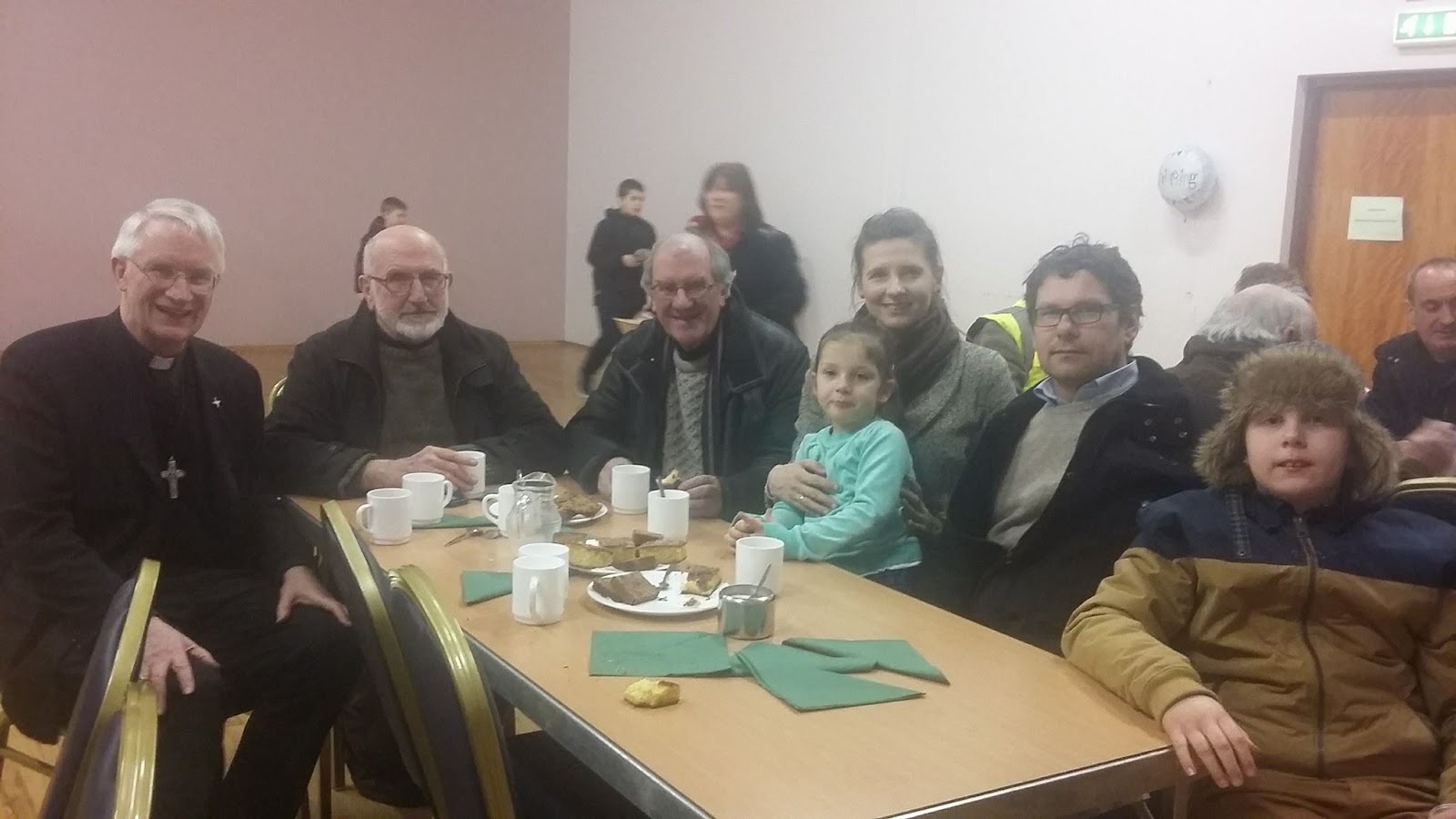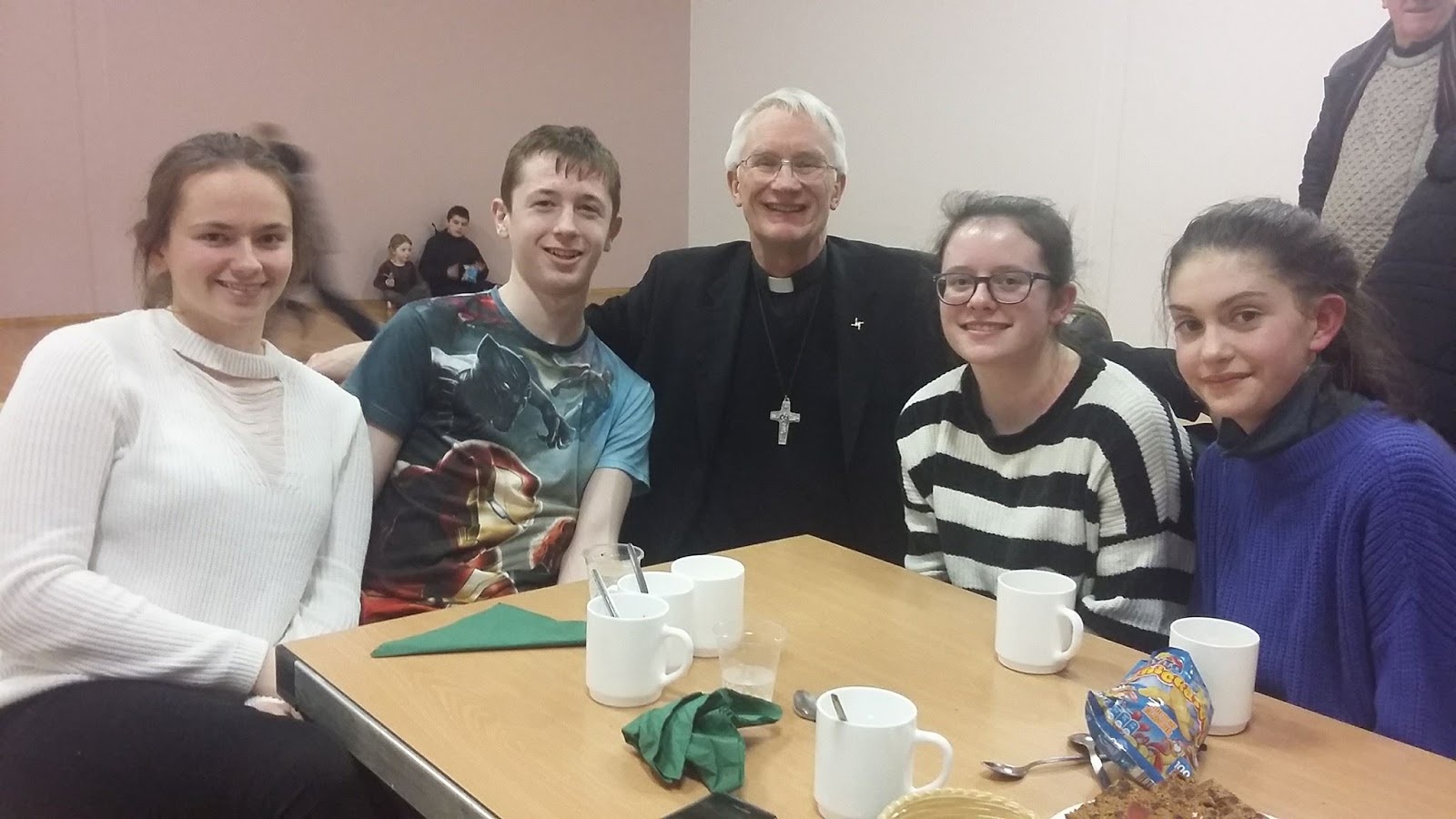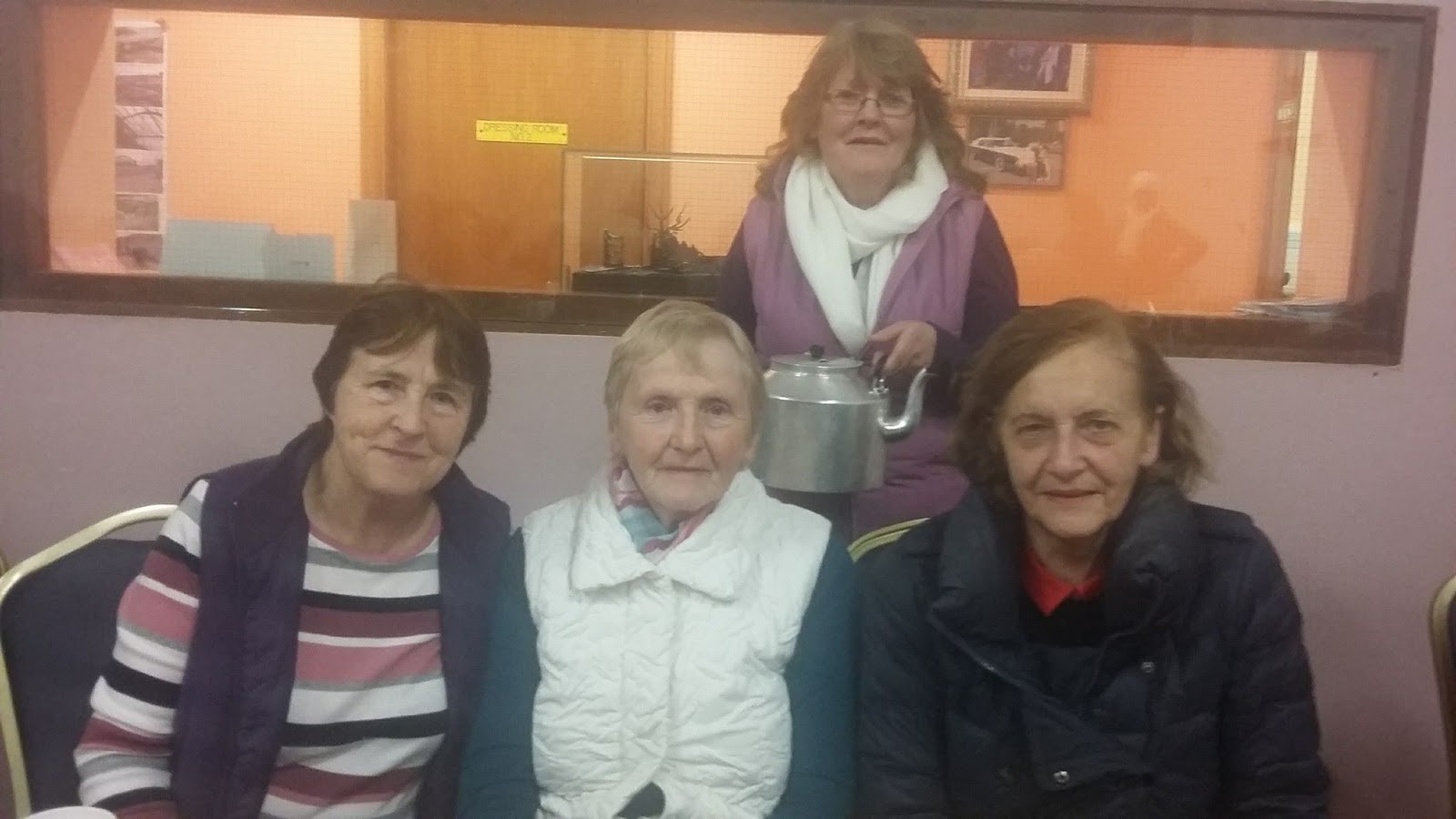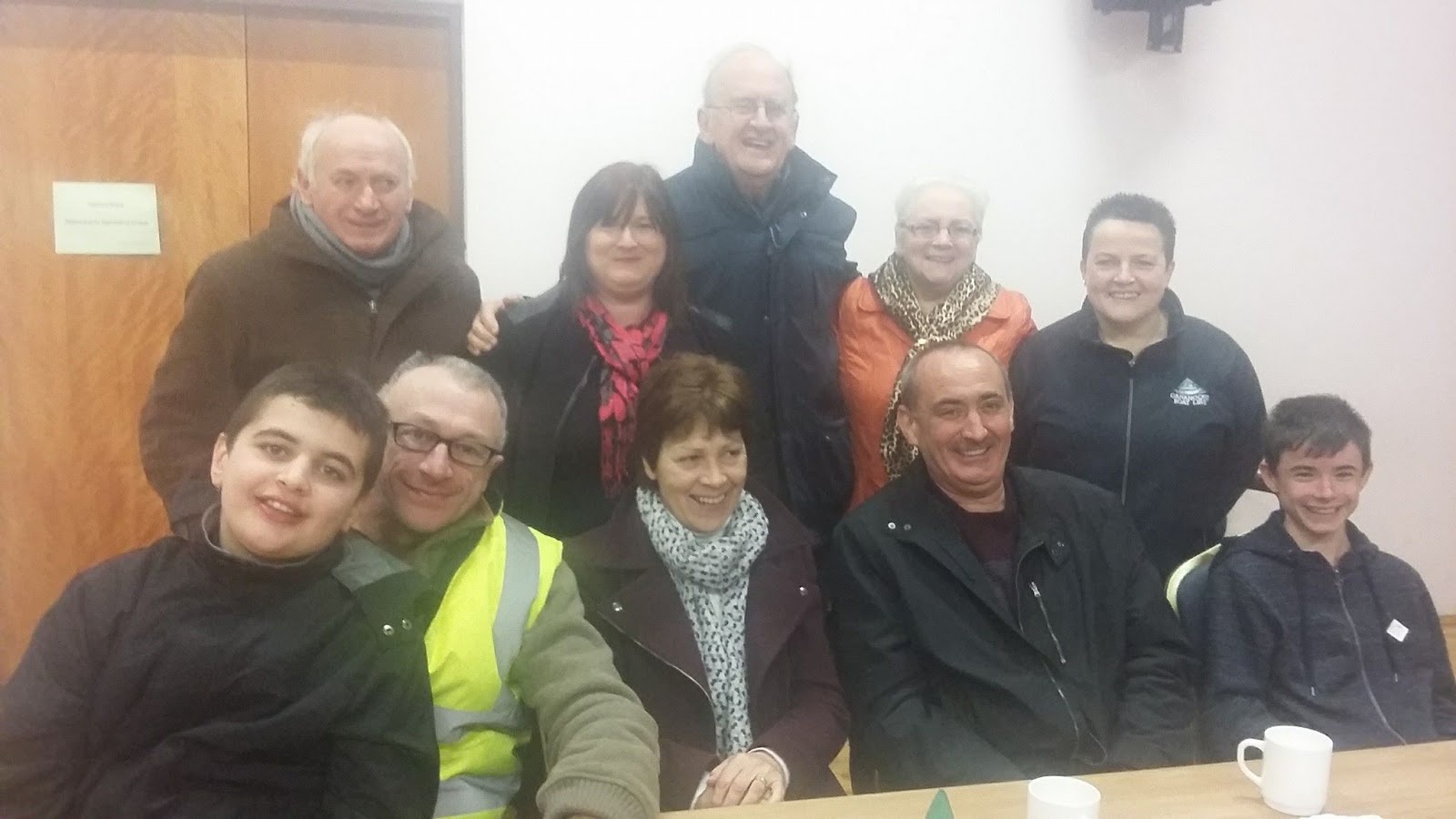 <<<<<<
A Mrs. Quinn's Coffee Morning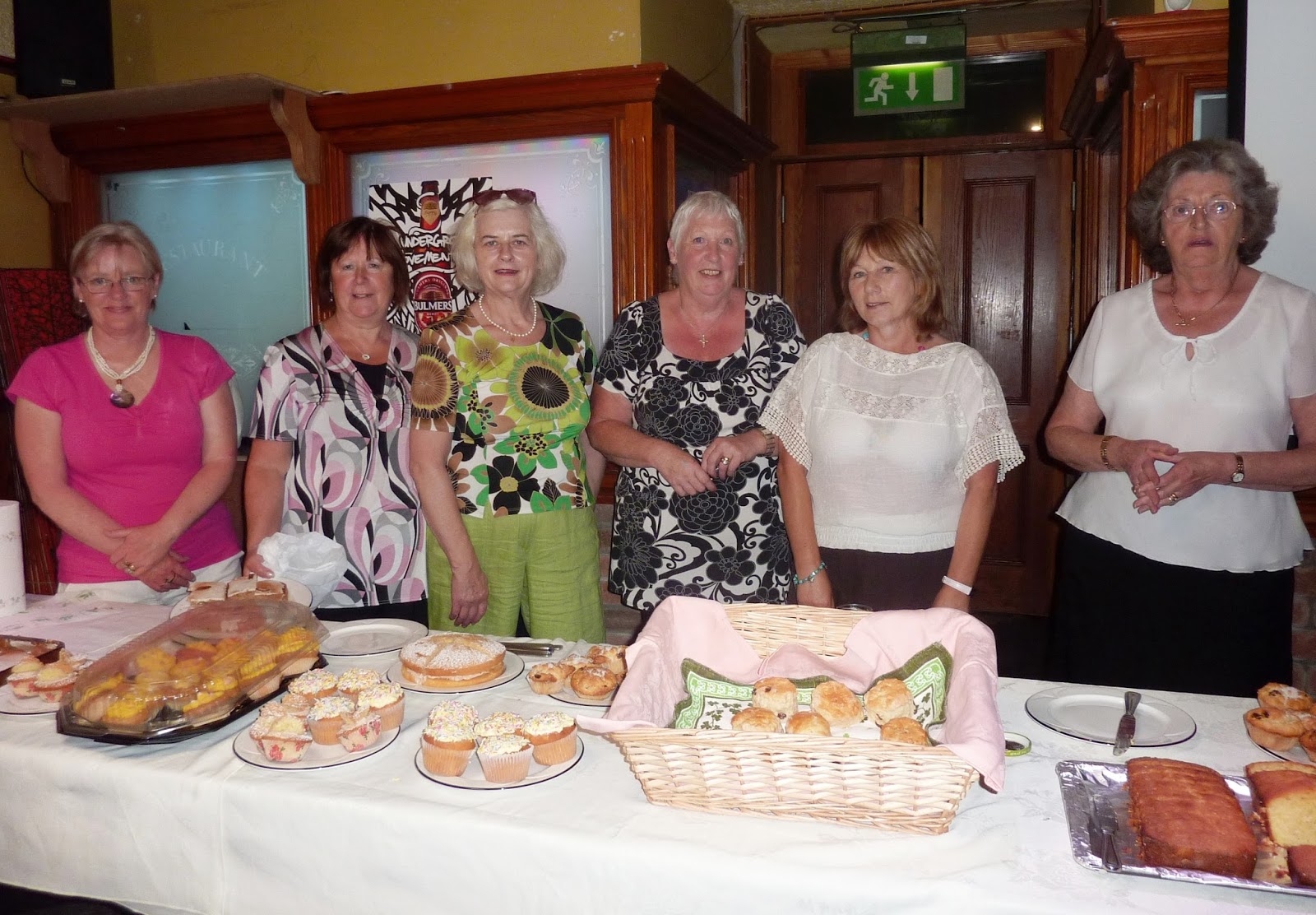 These local ladies were holding a coffee morning in aid of the Mrs. Quin's charity. They are Angela, Anne, Theresa and Lesley and the two ladies on the right I can't name.
<<<<<<<
I Love to do my Homework (Anonymous)
I love to do my homework,
It makes me feel so good.
I love to do exactly
As my teacher says I should.
I love to do my homework,
I never miss a day.
I even love the men in white
Who are taking me away.
<<<<<<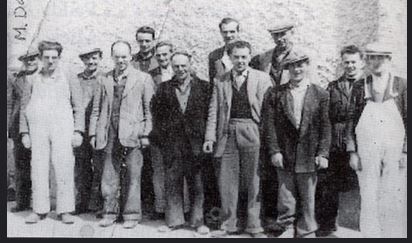 Moyvane church builders 1957
<<<<<<<
From my kitchen table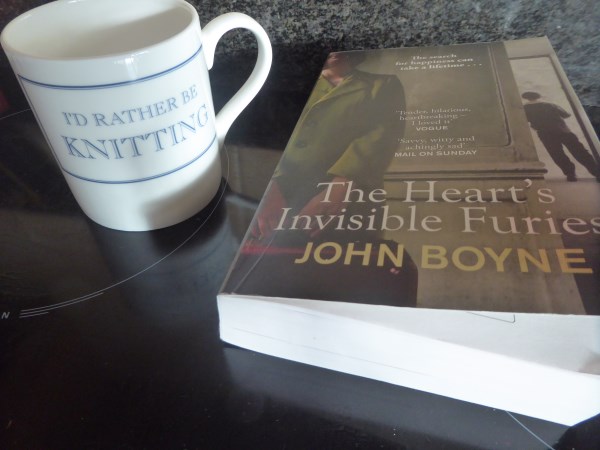 I persevered with John Boyne's book even though I hated the glib, almost Ross O'Carroll Kellyesque, style of narration for the first two thirds of the novel. Then I read the epilogue and everything made more sense. It gives an insight, only slightly exaggerated, into an Ireland some aspects of which are best forgotten.
I've loved my new mug from day one.
<<<<<<<
Anew McMaster in Listowel
I consulted a few Listowel men of a certain age to enquire if they remembered Anew McMaster in the Plaza or The Carnegie Library. Here are three of the replies I got.
Billy McSweeney says:
On checking as much as I could, Anew McMaster toured Ireland between
1925 and 1959 and could have visited Listowel a number of times. Eamon
Keane was born in 1925 and would have been 15 in 1940, before my time.
The McMaster week I remember in the Plaza was during the 1951/52 tour
when Harold Pinter was a member of the troupe.
Jim McMahon says;
Mary, I do recall some performances upstairs in the library..yes it may well have been the Church St performers. I think my brother Garry may have sang there as a young boy of maybe about 8 years Also a youth called Will Regan from upper Church St.. I was about 6 or 7 then, probably in the late 1940s. Much more clearly I recall Anew Mc Master's travelling actors doing Othello and other plays in the Plaza. There must be written records of these around.
Cyril Kelly says:
I too have an atmospheric image of Anew McMaster bestriding the stage of the Plaza like a colossus declaiming iambic pentameters, though about the words he speaketh, I have not the slightest memory. My image of him is something akin to the willowy W.B. Yeats caricature by Max Beerbohm.
And no, I was not among the superior script writers of the day but I do remember paying a precious 'lop', complete with copper hen and chicks, to gain admittance to similar back shed productions as Billy.