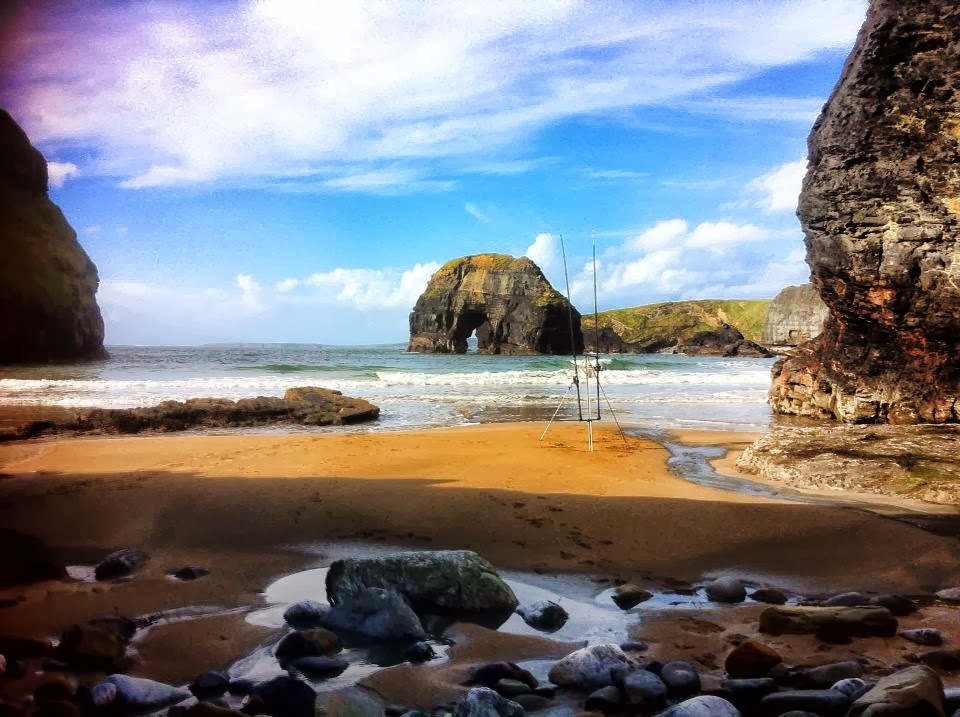 This angler has perched his rod against one of the most beautiful backdrops imaginable. (photo by Ballybunion Sea Angling)
<<<<<<<
The Crusaders have a big contingent in training for the Dublin City Marathon this weekend. Here they are at a recent training session in Ballybunion. (photos: Kerry Crusaders)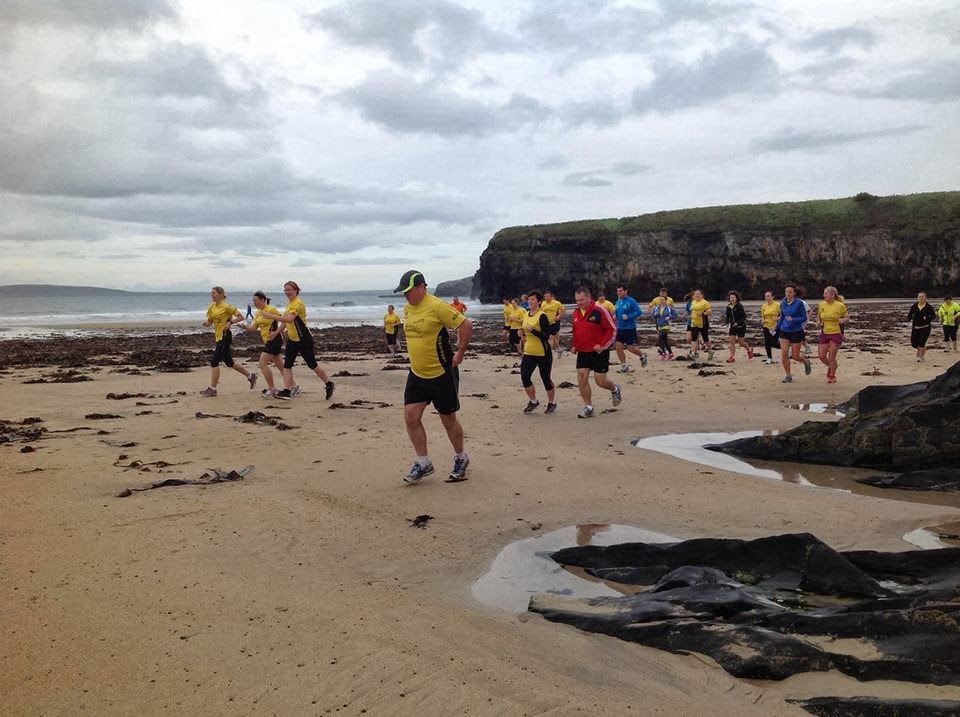 <<<<<<<
O'Connell Street Dublin 1960s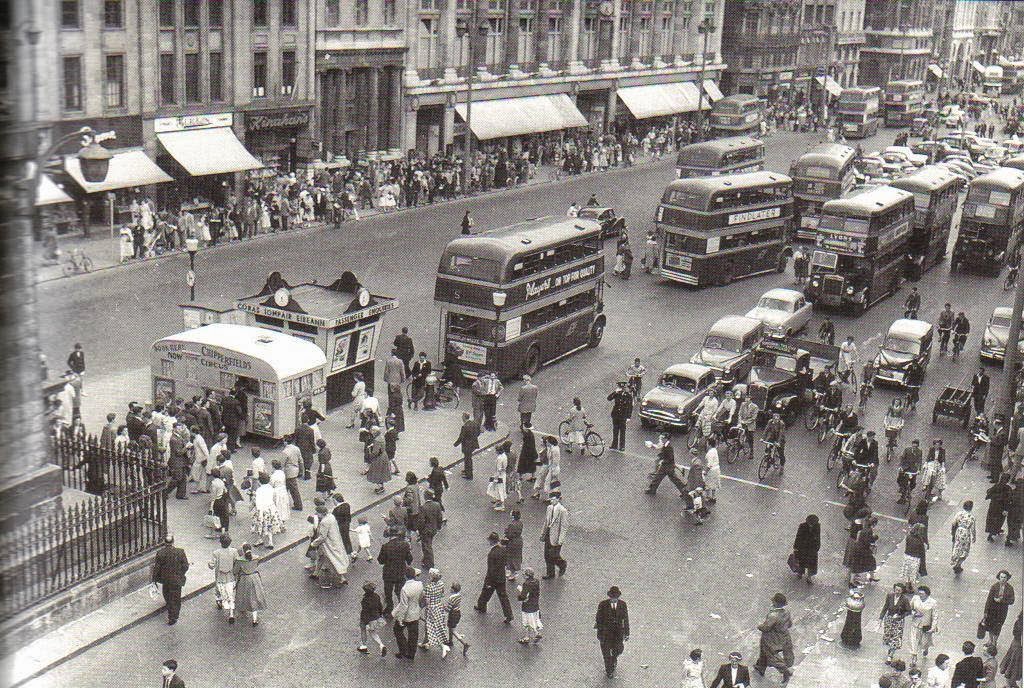 >>>>>>>
Do you remember my tale of Liza Mulvihill from last week?
It prompted Jer. Kennelly to visit her and he made a little video of her singing. She is some woman for 98. Below is the link to Liza singing.
Liza's brother, Jerry was a famous teacher of Irish dancing in the U.S. He passed away recently.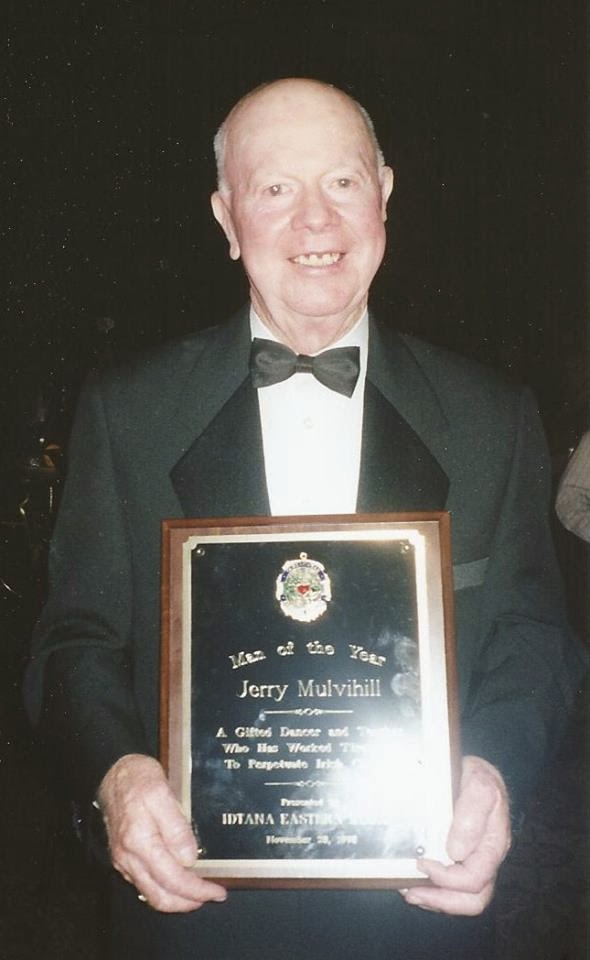 Jerry Mulvihill R.I.P.
Jerry Mulvihill who emigrated to the United States in 1948 and moved to Kings Park in 1969 was 92 when he died August 2013.
Legendary Irish Dance Master and longtime Kings Park resident Jerry Mulvihill, has passed away. According to family friend, Debbie Lynch-webber, Jerry died peacefully in his sleep while in the company of family members.
Jerry was born in 1921 in Moyvane, County Kerry. He took his first steps in Irish dancing at the age of four from dance master, Joe Enright. He later took lessons from the famous Kerry dancer, Jerry Molyneaux. In 1948, At age 17 he won the Irish national championship in stepdancing. Jerry emigrated to the United States where he settled in New York City and then in 1969 to Kings Park, LI. . his brother persuaded him to stay in New York.
Jerry has taught youngsters of all ages including Donny Golden, who taught Jean Butler of Riverdance fame. Like other master stepdancers Jerry prefers "the old style. If you don't have that you have nothing." He also holds prizes from hundreds of national and international competitions. He has performed at hundreds of competitions, and before noted persons such as Robert Moses. Jerry estimates that he has taught thousands of students through the years, including his partner Debbie Lynch of Centereach.
Jerry can be accredited to teaching thousands of dancers throughout his years, many of them champions. A number of his pupils have gone on to become teachers themselves. Some well known teachers include Debbie Lynch-Webber, Kenny Verlin (RIP), Donny Golden, Cathy Spencer-Revis, Helaine Sanders, Peggy Moriarity-White, Patty Moriarty, Kerry Kelly, Brian Sexton, Lisa and Karen Petri, Donald Hunt, just to name a few.
<<<<<<
Michael O'Connor son of Dr. Michael O'Connor of 23 The Square designed this cover for the 1960 commemorative booklet for the sports field.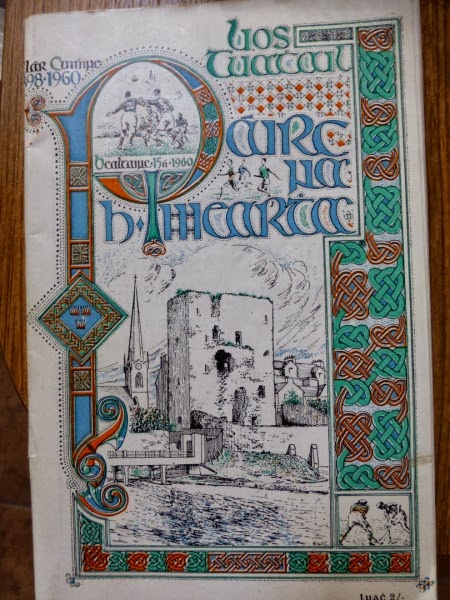 Our front cover design is the work of Dr. M. O'Connor,
Dublin
Michael is a son of the late Dr. Michael O'Connor of
Listowel ( who, up to the time of his death, was M.O.H. for the district). When
we asked Michael for a few personal details for this brochure, he wrote, "I had
the good fortune to be born in Listowel and that, I think, about covers
everything – anything after that is anticlimax." Repeated requests for a photograph brought
the reply, "I've always been rather allergic to cameras, not being
photo-whatever- it-is."
The castle incorporated in the design is the old Geraldine
castle situated at the rear of the house
in The Square in which Michael was born. The design actually shows the gable of
the house in which the artist was born. The bridge in the design is easily
recognizable as that across The River Feale to the famous "Island" Racecourse.