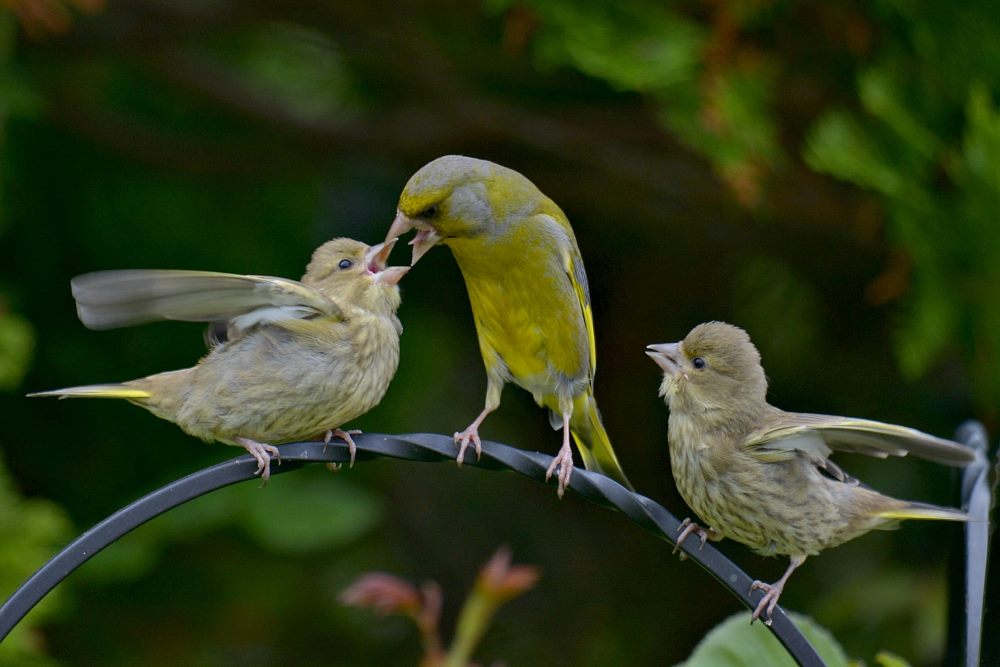 Photo; Graham Davies
<<<<<<<<<<<
Three ladies who starred on Writers' Week Opening Night, May 30 2018
Catherine Moylan, vice chair of Listowel Writers' Week was first up. She conquered the nerves and we all relaxed along with her.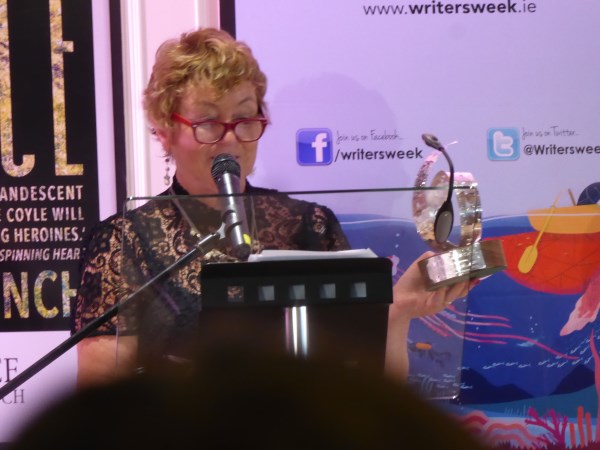 Elizabeth Dunne, in her final year of her three year stint as chairperson, played a blinder as usual. She has worked tirelessly at this job and it's a tribute to her professionalism that she insisted on mastering the Irish bits herself. She could so easily have called on the services of a native but that's not Liz's way.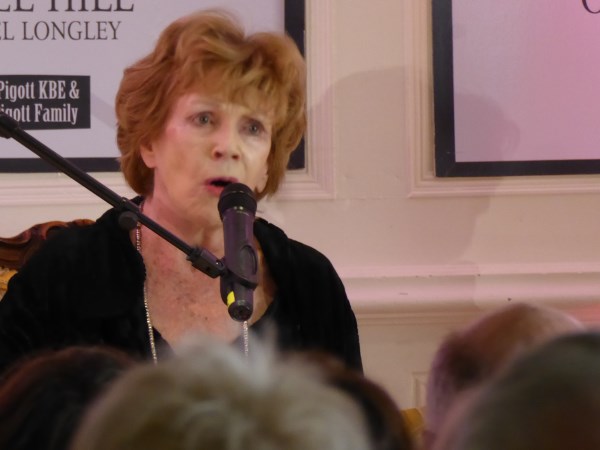 The star of the night was Edna O'Brien who received the Lifetime contribution to the Arts award. She was a worthy winner and proved a big hit throughout the festival.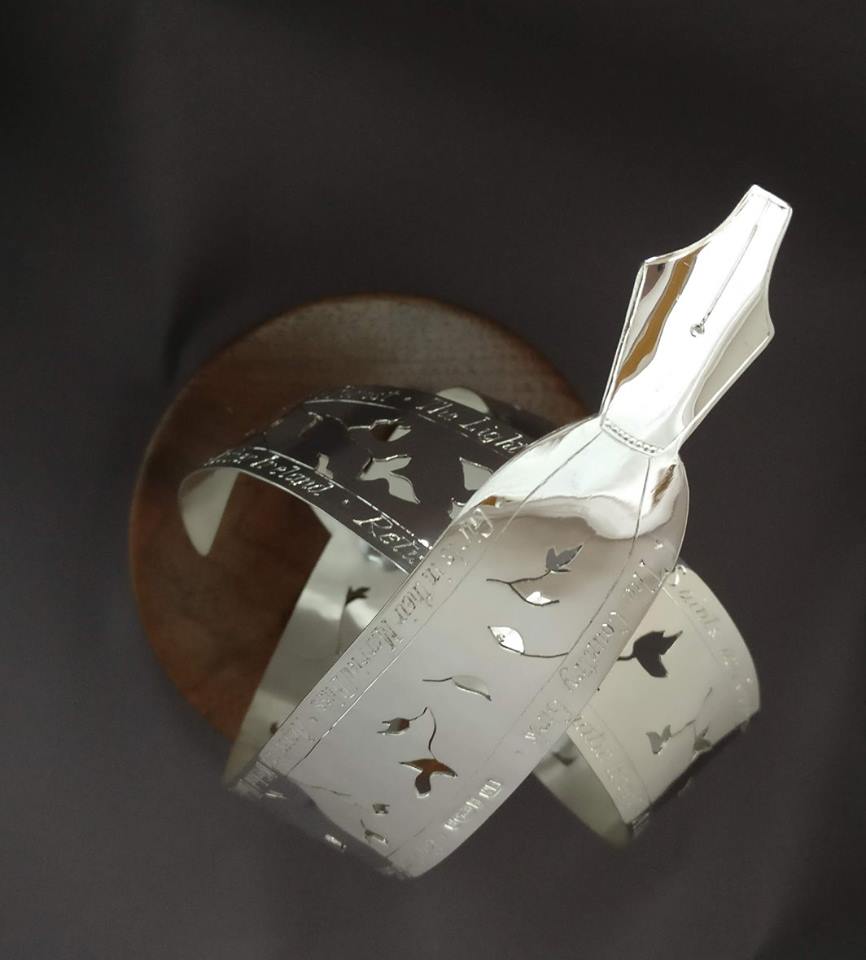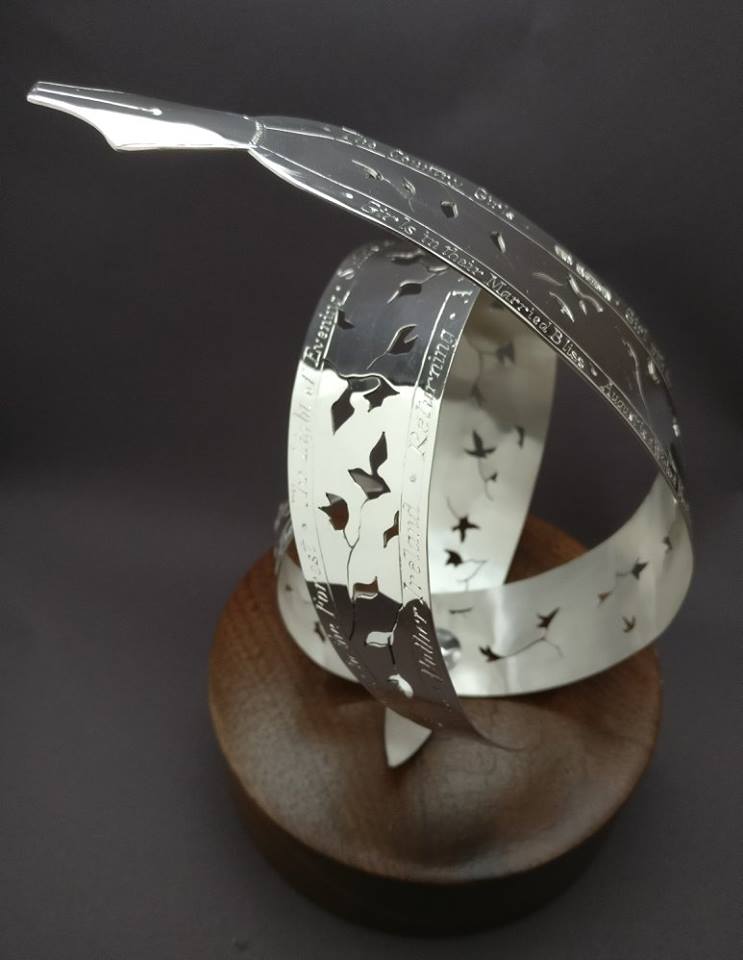 The magnificent silver piece which is presented to the recipient of Listowel Writers' Week John B. Keane Lifetime Achievement Award is designed and made by Listowel silversmith, Eileen Moylan.
Each year, Eileen designs a bespoke piece uniquely relevant to the recipient. The photos don't really do this piece justice. It is engraved all round with the titles of Edna O'Brien's books.
Not only is the award a singular honour, much to be desired, but the silver trophy is a unique piece of Irish silverware, to be treasured and valued.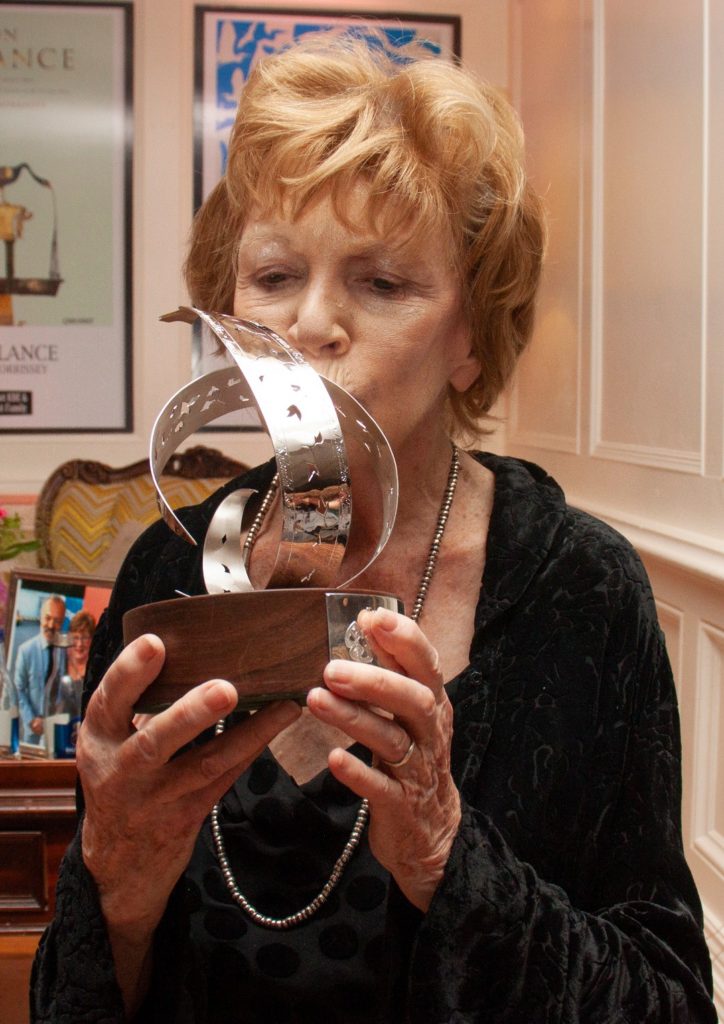 Photo by the official festival photographer, Ger Holland
There was to be another strong woman doing the official opening. Poet, Nuala Ní Dhomhnaill was ill and unable to perform the task. In her stead, American poet, Billy Collins took on the job at short notice.
Billy Keane told us that, when he met the prince of Wales in Killarney, he did his bit in securing a really big name to open the festival next year. Wouldn't Camilla be perfect for the role?
<<<<<<<<
A Few More famous and not so famous people who attended Opening Night Writers' Week 2018 and a few lucky volunteers who were 'working' on the night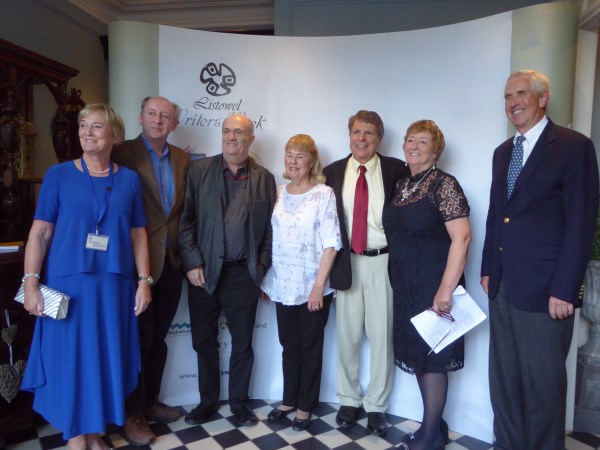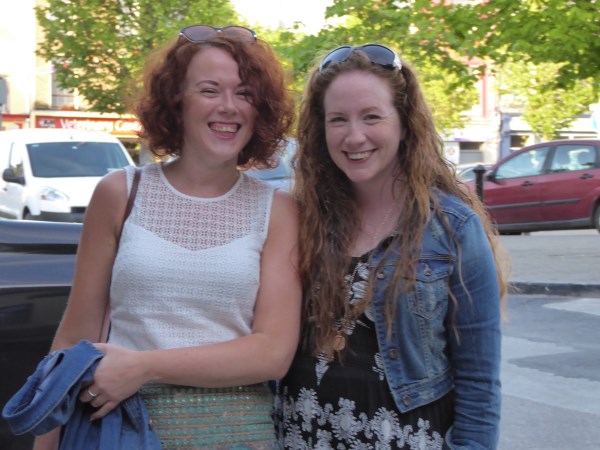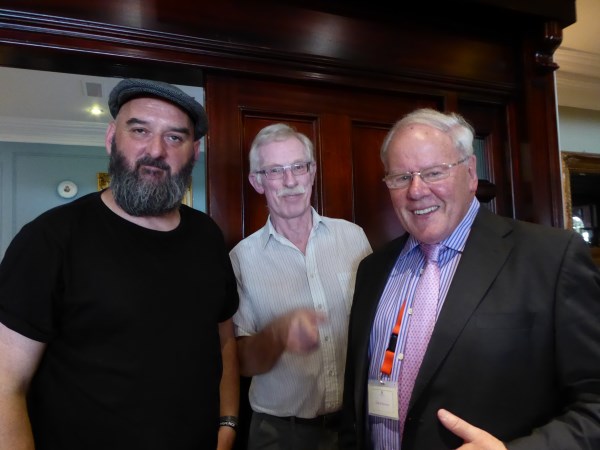 <<<<<<<
Hospice Flag Day
I met these volunteers last week out collecting for the Listowel branch of Kerry hospice.