Is Time Running Out for the Owner Occupied shop?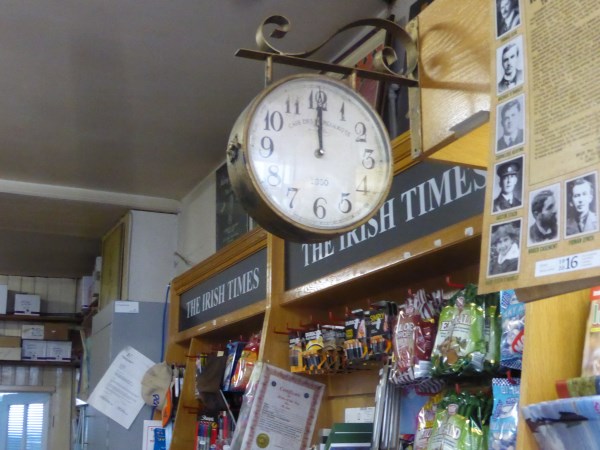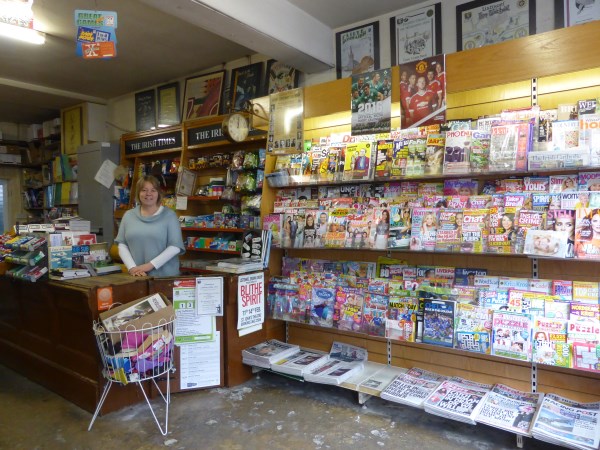 This is Joan Flavin in her shop, Flavin's of Church St. Listowel, one of the last of an endangered species: the shop run by the owner who has his/her home upstairs.
Coinnigh do shiopa is coinneoidh do shiopa thú. This Irish proverb says "Keep your shop and your shop will keep you." Not any more I'm afraid.
There are only about 3 such shops left in town.
A Flavin has traded in this spot since 1880.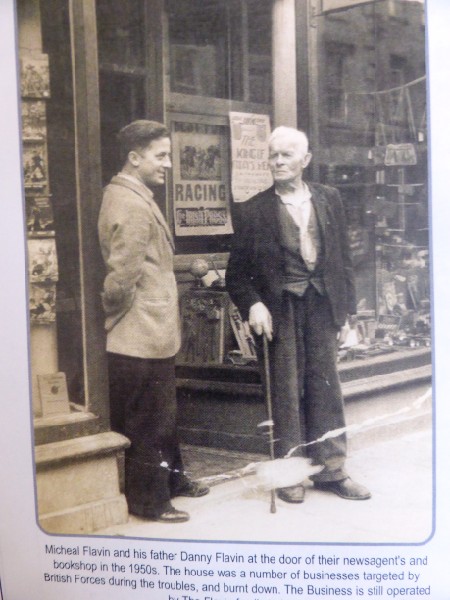 Market forces are working against the small newsagent. By the time the news gets to the paper now it is old news. I have heard a newspaper described to a child as "that big paper thing your grandfather is reading while you are catching up with the news on the internet."
I love a newspaper myself, not so much for the news as for the features, the puzzles and, of course, the photographs. I would hate to see small local retailers like Flavins leave our streets. They are what adds the local colour and individuality to our town.
And lest I start a rumour, Flavins is open for business seven days a week and Joan is determined to keep the family tradition going for a long time yet. She deserves our support.
<<<<<<
John Ross for Jewellery ……….. and a head of cabbage?
Junior Griffin ponders on changed times as evidenced in two advertisements from 1908.
Two
adverts that appeared in the "Kerryman" on Dec. 12th, 1908 are as
follows;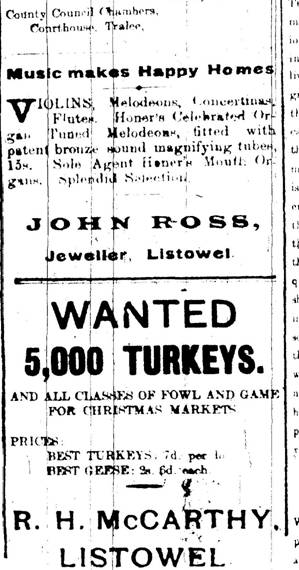 For younger
people it is worth noting the poultry prices. Those were the days when
there were 240 pence to the pound; 12 pence to the shilling and 20 shillings to
the pound. The shilling was denoted as "s" and the penny was "d". There
was a half crown coin which was worth 30 pence and eight of these made up a
pound. So as one can see from the above advert, a full goose, which in
those days was more popular than the turkey, could be purchased for 2s and
6p The turkey price was 7d per lb.(pound)
The advert,
John Ross, Jeweller, Listowel, Yes that is the same John Ross who has always
been associated with Tralee.
A native of
Aberdeen, John Ross came to Listowel in 1899. For some reason Listowel
reminded him of his native Aberdeen and he set up business in William Street as
noted on the 1911 census. A qualified horologist (watch and clock maker) he
soon built up a respected reputation as a purveyor of exquisite jewellery.
Who knows,
maybe John Ross played Badminton in Listowel.
He sold his
Listowel business in the late 1930's and moved to Tralee where at one time he
had no less than three shops and a farm from which the produce was also sold.
The
information received from his great-grand daughter was that one would find
jewellery, watches and clocks on one side of the counter and just a few feet
away one could purchase, potatoes, cabbage and carrots.
Such was the
norm for business in those days, a little bit of everything.
<<<<<<<
" Such stuff as Dreams are made on"
This is Sarah Murphy, Montessori Teacher, Artist, Art Therapist and Author.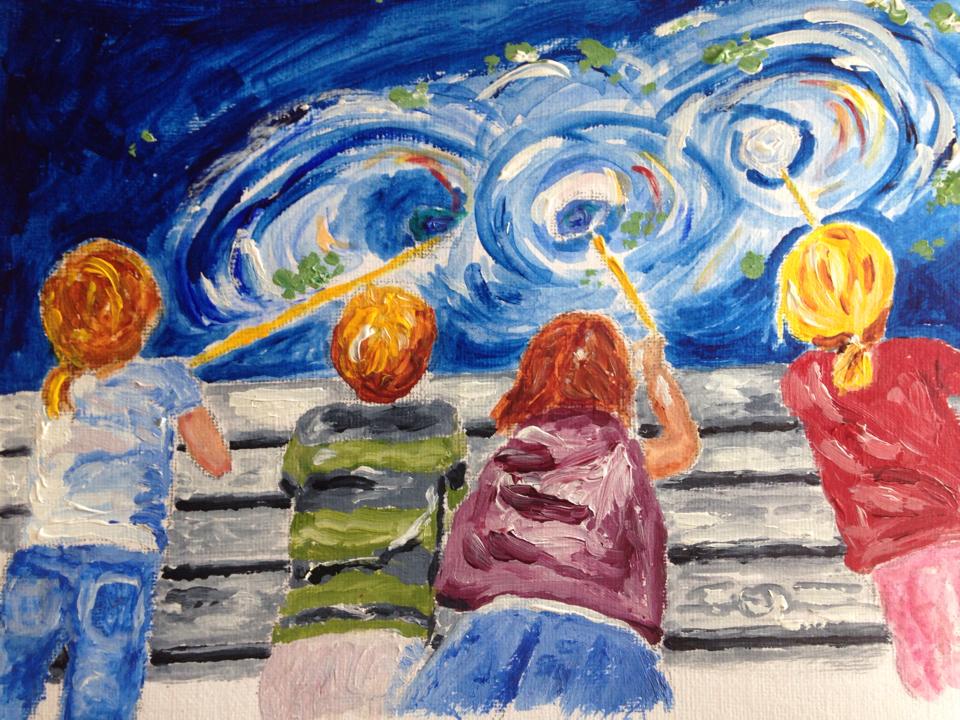 Sarah is passionate about children. She paints them, teaches and helps them and her latest venture is an unique book concept. Her book, What if? is meant to be read by an adult and child together. The text and pictures are a conversation starter. Sarah explores common scenarios like what would happen if I ate too many sweets or if my ball rolled on to the road. The adult and young child talk together about what is the best course of action and the consequences of making a wrong decision. The idea behind the book is that when the real life situation comes up the adult and child go back to the book and revisit the conversation. Simple but effective.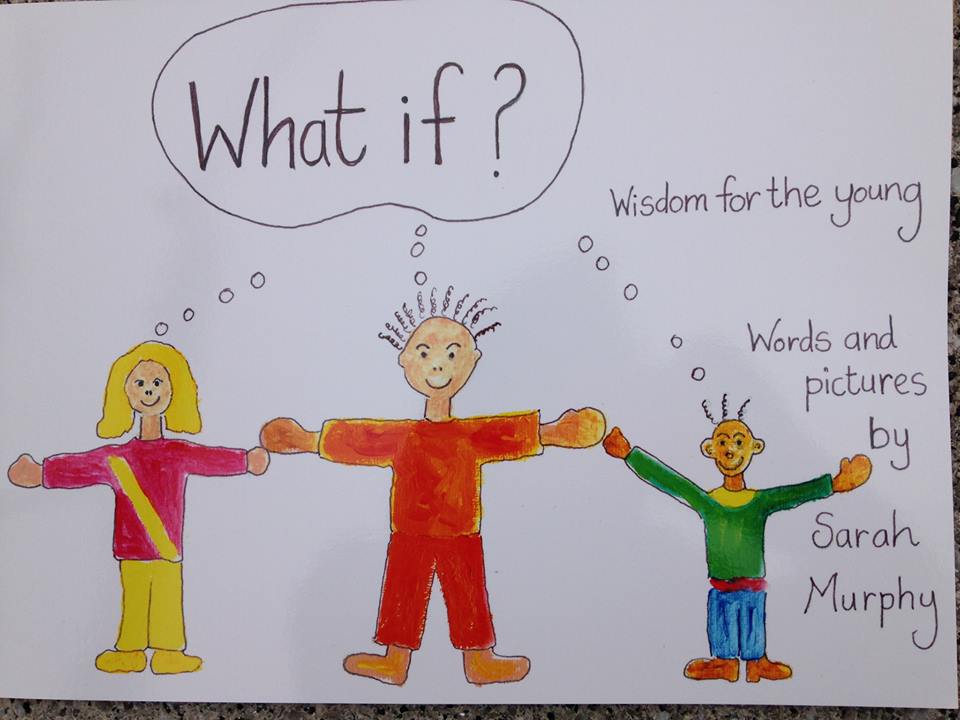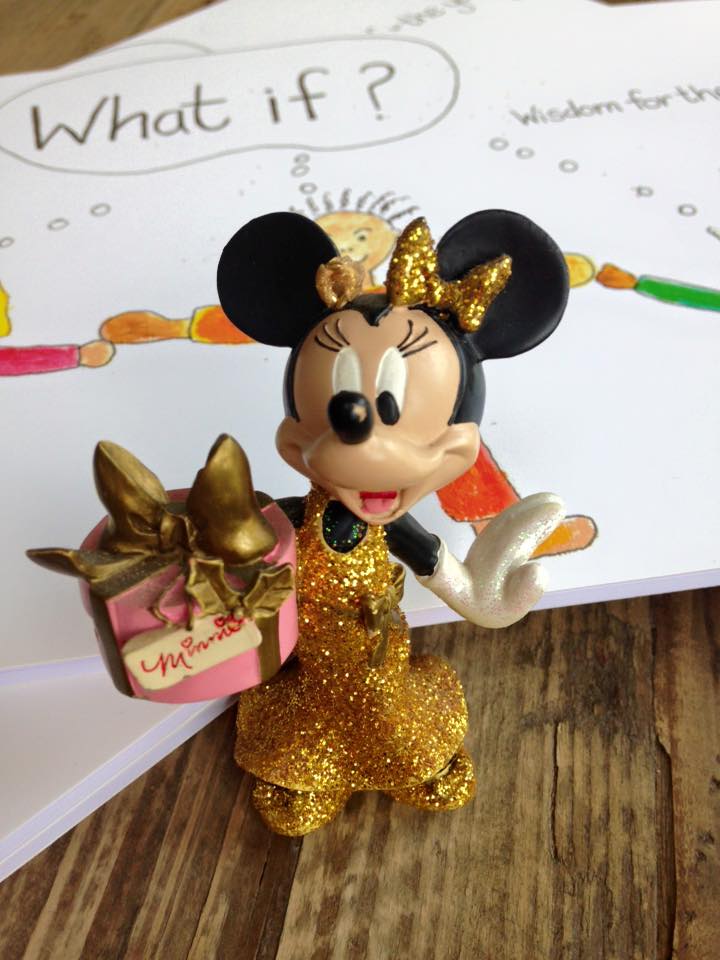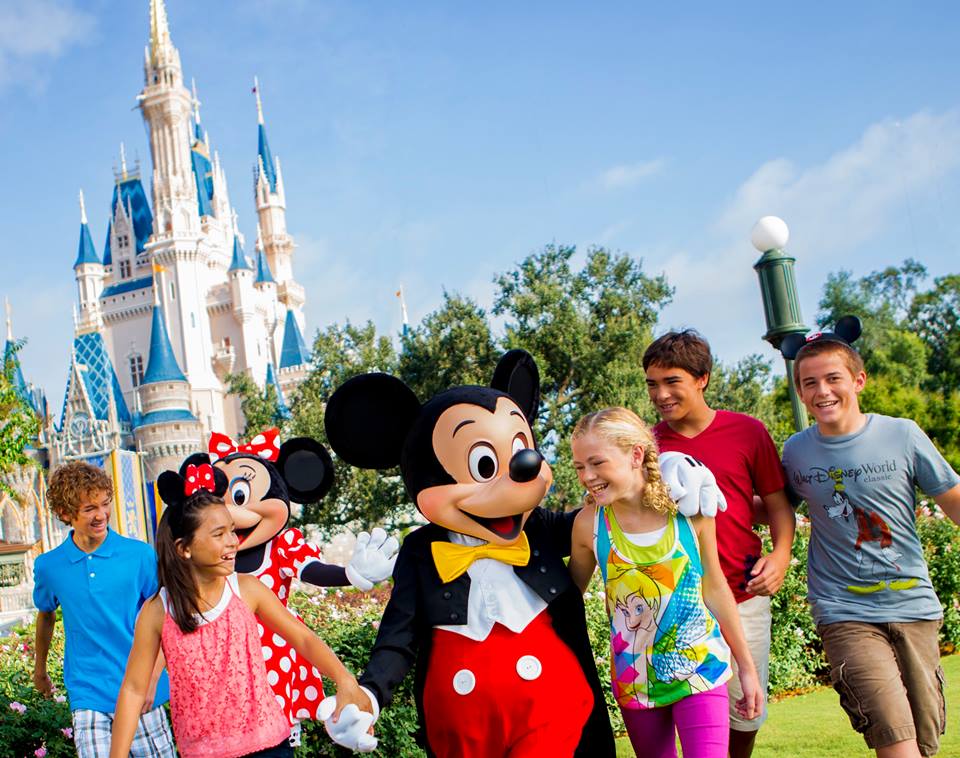 So where does Minnie Mouse come in and what is the Listowel connection? I'll answer my second question first. Sarah launched her book at Listowel Writers' Week in 2014.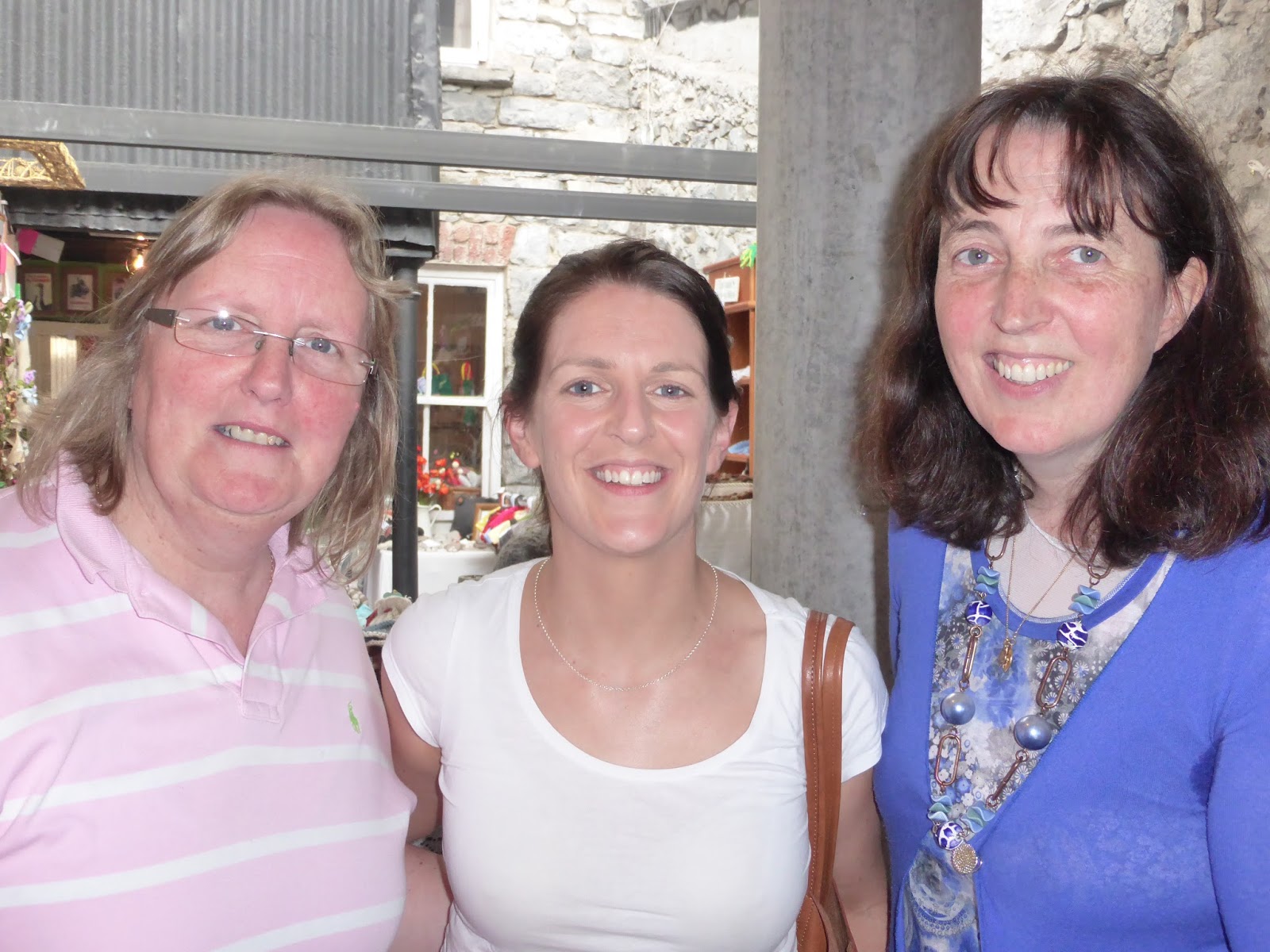 Sarah on the far right with Listowel friends, Mary Salmon and Eileen Moylan.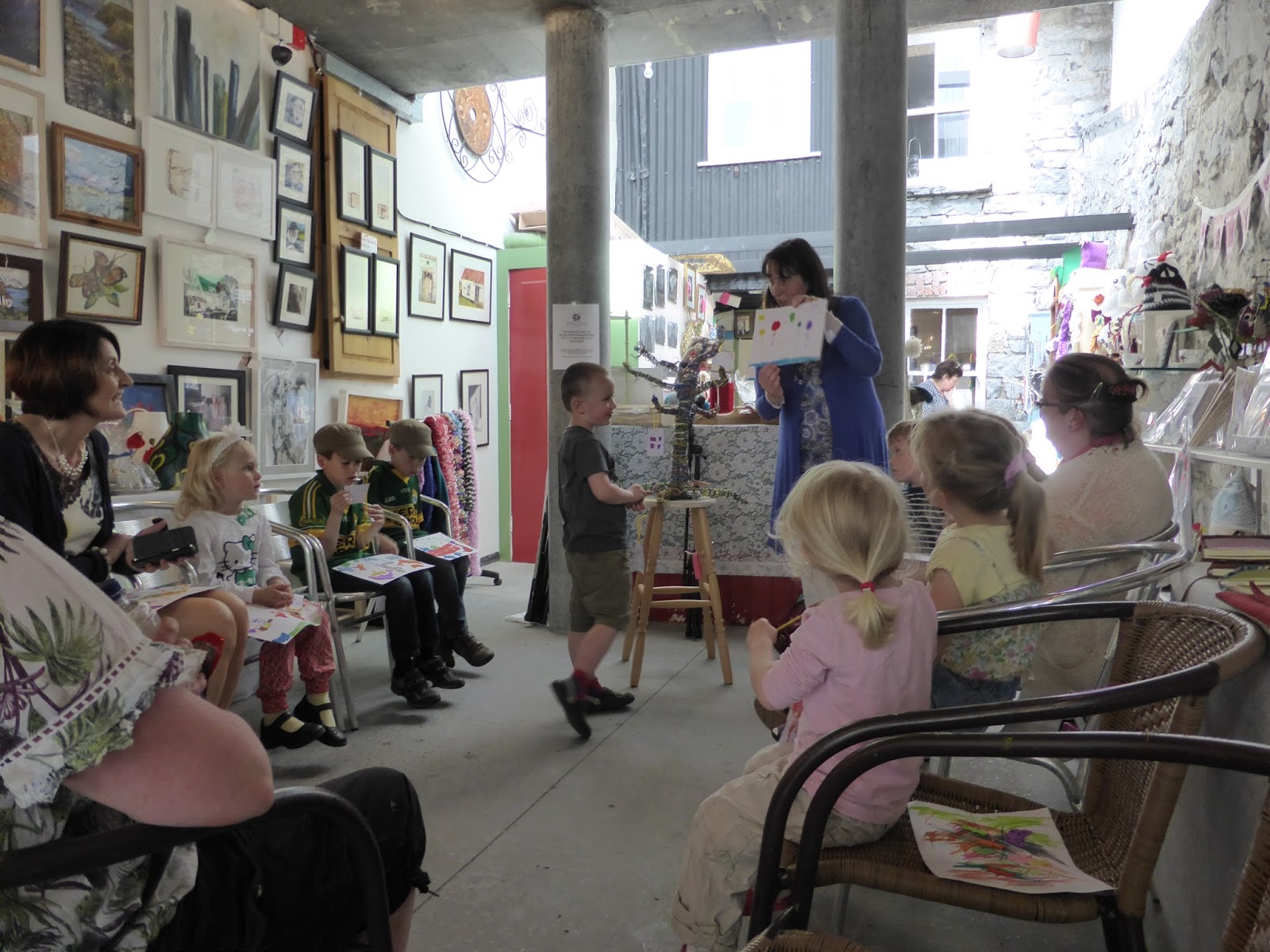 Sarah at her workshop in Craftshop na Méar on May 31 2014 as part of Listowel Writers' Week fringe programme.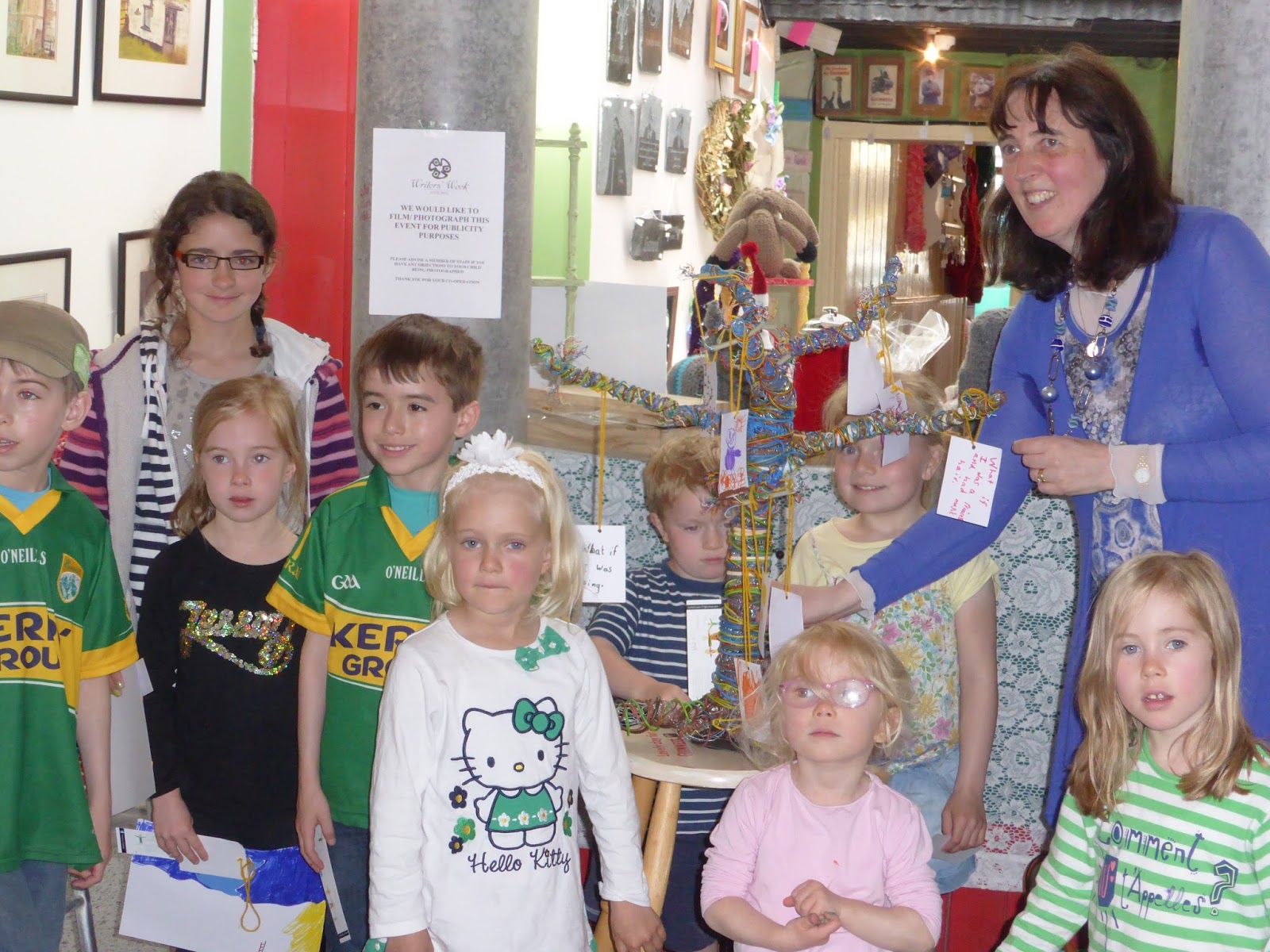 Sarah with some of the young artists.
Recently Sarah was on holiday in Orlando, Florida and she visited Disneyland. She bought a book in the Disneyland book kiosk and she fell to chatting with the shop assistant.
Sarah told her about her book. The shop girl contacted her boss. Now they have agreed to stock What if? in the Disney store in Florida.
If you are lucky enough to go to Disneyland, be sure to look out for Sarah's book in the bookshop.


<<<<<<<
Another One Gone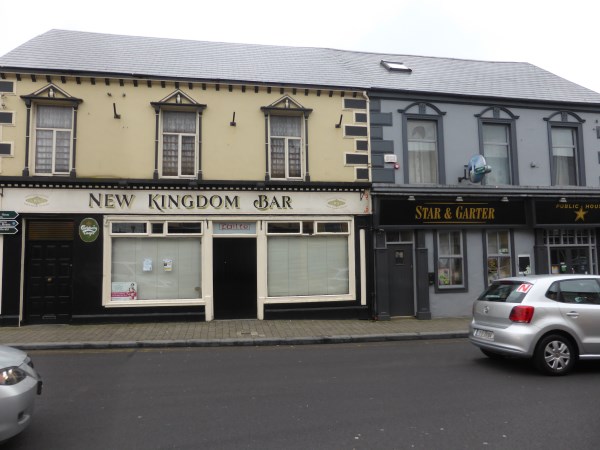 It is sad to see this once very busy and popular public house closed.
<<<<<<<


Sounds Good but not True…or so I'm told