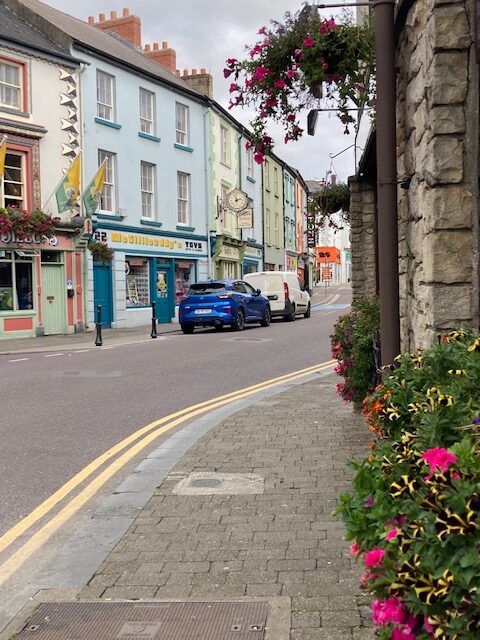 William Street
<<<<<<<
On Church Street Upper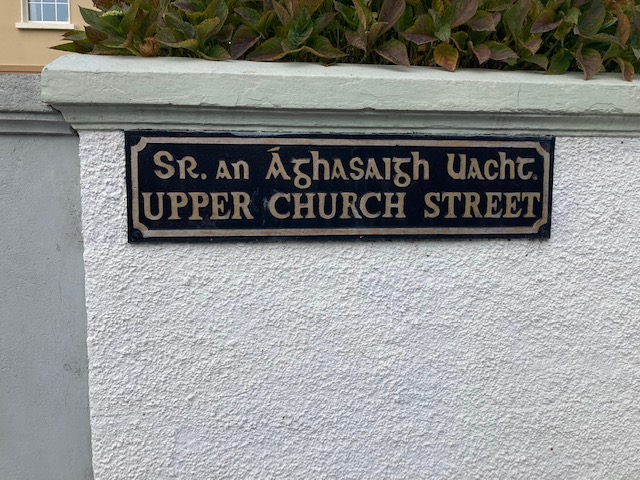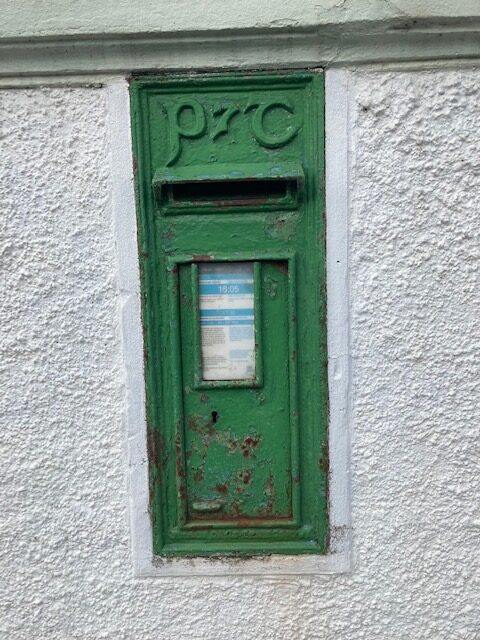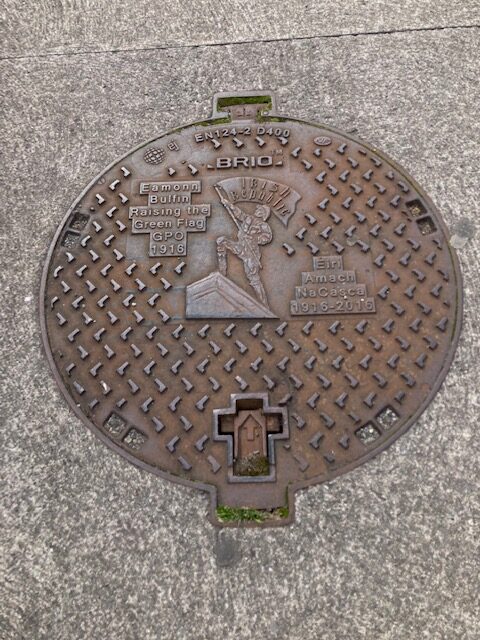 <<<<<<<<<
Listowel Harvest Festival Queens
During the week of the Listowel Harvest Festival of Racing, a local committee has always looked after entertainment away from the racecourse. The highlight of this entertainment is the All Ireland Wren Boys competition, traditionally held on the Friday night of race week.
Another highlight for many years was the selection of the Harvest Festival Queen. Betty Stack was part of the organising committee and she sent us a few photos.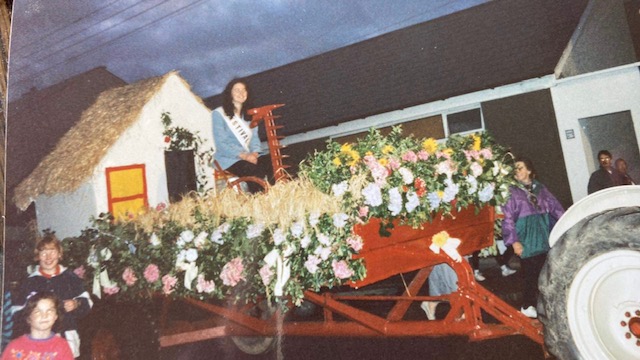 Bernadette Sheehan, the 1994 Queen on the specially made float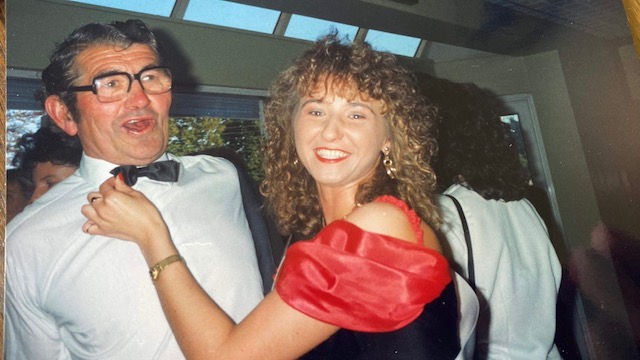 Anna Enright, the 1991 Queen with the late Michael Dowling. Michael and Danny Hannon shared M. C. ing duties.
Dáithí OSé took over as M.C. for the last few years. The winner then went on to represent Listowel Harvest Festival in the Kerry Rose of Tralee selection.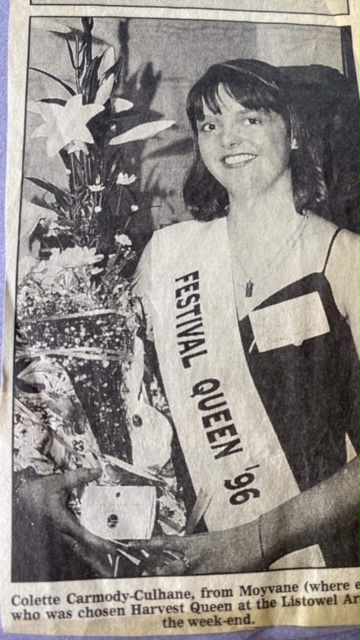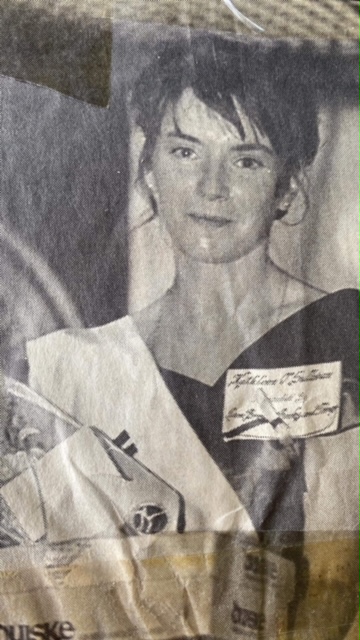 Kathleen O'Sullivan 1993
Betty gave us a full list of all of the Queens
Harvest Festival Queens Through the Years
(With thanks to Betty Stack)
Rita Groarke, Moyvane 1989
Norma Carmody, Listowel 1990
Anna Enright, Moyvane 1991
Bridget Tydings, Listowel 1992
Kathleen O'Sullivan, Coilbee 1993
Bernadette Sheehan, Moyvane 1994
Ursula Carmody, Listowel 1995
Collette Carmody/Culhane 1996
Deirdre O'Connell, Clounmacon 1997
Elaine O'Connor, Ballygologue 1998
Sarah Griffin, Greenville 1999
Helena O'Carroll, Duagh 2000
Claire Naughton, Listowel 2001
Katie McNamara, Lisselton 2002
Olivia Dineen, Causeway 2003
Katie Shanahan, Causeway 2004
Ashling O'Donovan, Duagh 2005
<<<<<<<<
Progress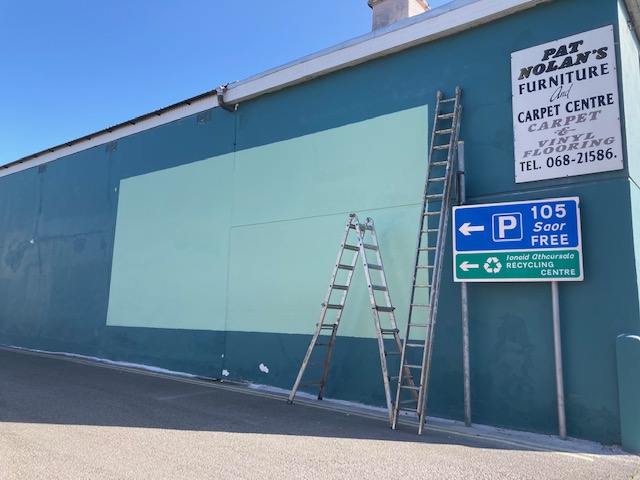 We're a bit behind the actual work but I'm reporting to you in the order in which I photographed the creation of this latest mural. This is Sept 8 2023.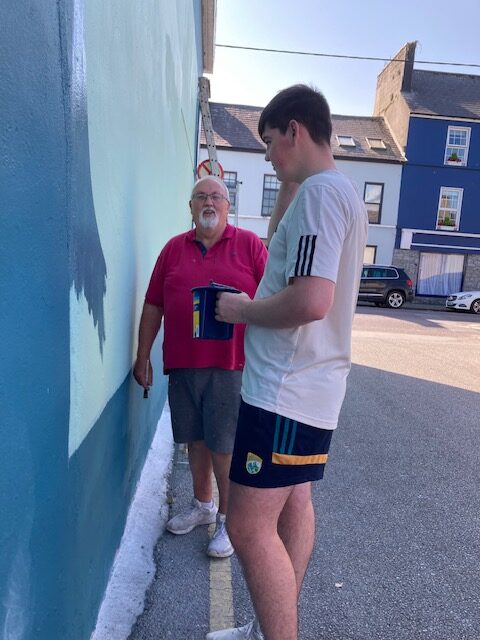 The next generation…Martin's son, Jack, helped him out a bit on this very big project. Jack doesn't want to be a signwriter and he was reluctant to pose for a photograph too.
<<<<<<<
Mike the Pies has no Pies
Jumbo's has no Elephants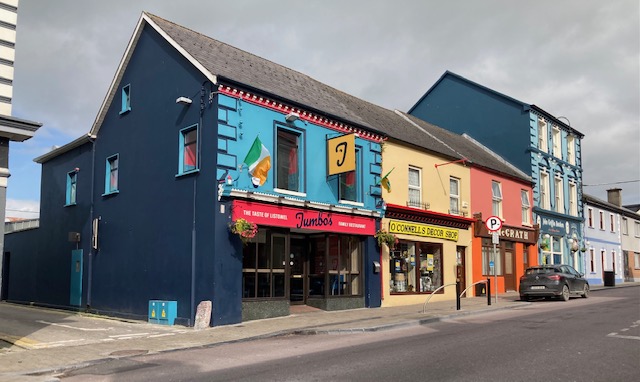 When I came to Listowel first I was fascinated by some of the shop names. I was used to shops named after the proprietor. Listowel had shops with fascinating names like The Fancy Warehouse and The Cloth Hall and pubs with names like The Bees' Knees and Journey's End. There was a Serendipity, an Infidel and appropriately enough, an Enigma.
I hope this intriguing little Listowel quirk of giving a business a name which gives no clue as to what it might sell continues and leaves the curious visitor with a question to ask that many local people can't answer.
Can you remember where Jumbo's got it's name?
<<<<<<<<
A Fact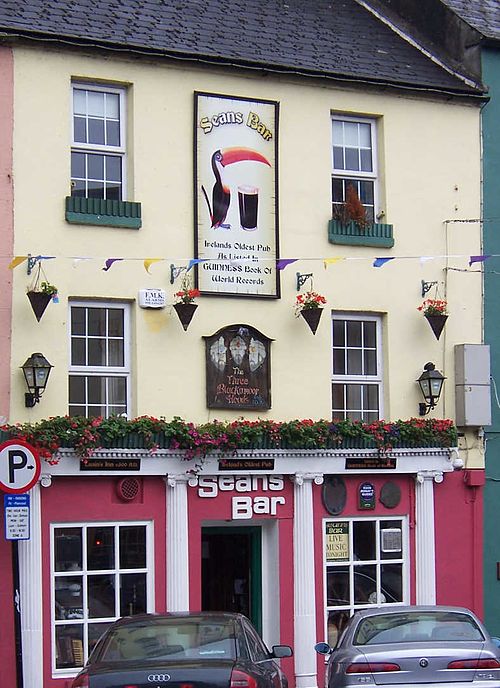 Sean's Bar in Athlone is the oldest pub in Ireland. It is operating as a bar since AD 900. The building is actually older. Google it. It's fascinating.
<<<<<<<