Monday, Monday……..
Mid term break over, grandchildren returned to their parents and life is back to normal chez listowelconnection.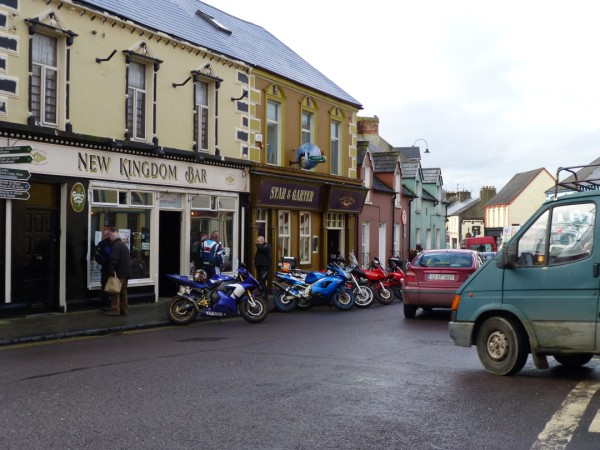 I was heading downtown on Saturday circa 10.45a.m. and the motorbike people were just gathering at The New Kingdom for their annual Nano Nagle fundraising run. They had a lovely day for it.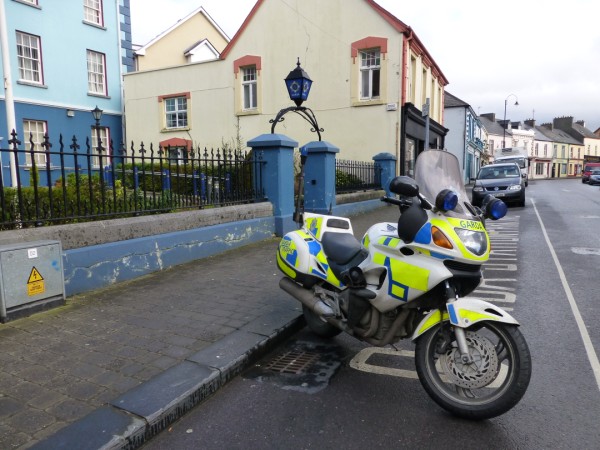 Further along Church St. I came across this other motor bike, a Garda vehicle waiting patiently
<<<<<<<
KnitWits is 2 years old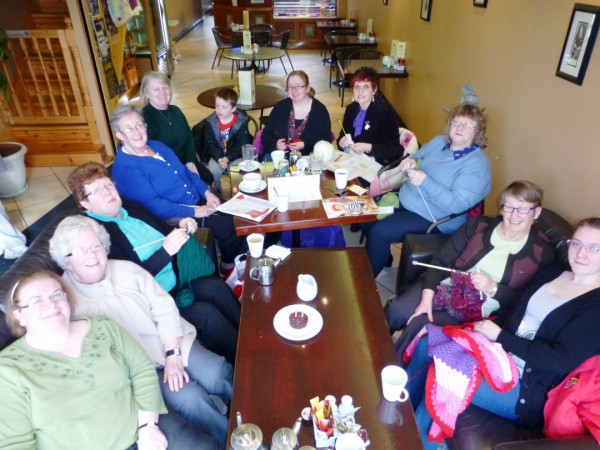 This is the gang on Saturday in Scribes as we celebrated our birthday. We have grown so fond of our knitting and nattering that we are going to meet on Tuesdays as well. If you like to knit or crochet, why not pop in to Scribes any Tuesday between 11.00 and 1.00 and join us for a session.
<<<<<<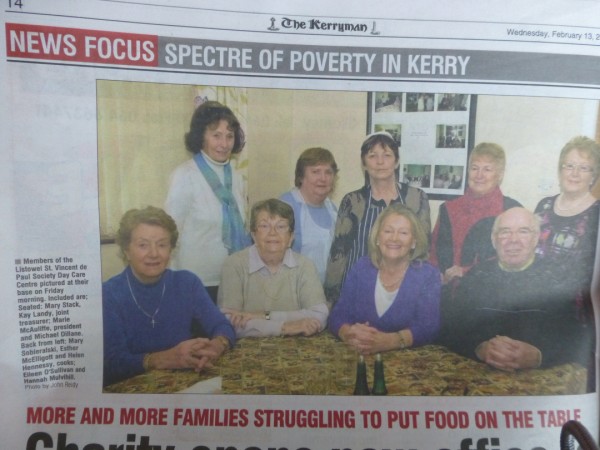 In case you missed it in the media, this is John Reidy's photo from last week's Kerryman accompanying a story telling of shocking levels of dependence on charity among our neighbours in North Kerry. The local conference of the St. Vincent de Paul Society has seen an increase of 40% in demand for its services. Such is the number of people coming to them for help that they are opening a dedicated office, as the shop can no longer cope.
<<<<<<<
I found this on Broadsheet under the title, "Yesterday's Bread Today"
"Kennedy's Bread was a Dublin institution from as far back as the
1850s, when Peter Kennedy, the founder of the firm, took over an existing
bakery in Great Britain Street (later Parnell Street). Subsequently
another branch was opened in Patrick Street. Kennedys not only survived
with aplomb the Great Dublin Bakery Strike of the 1900s, but (unlike Bolands'
Mills and Jacobs' Biscuits, which supplied their products free of charge and
without consent) made a bit of a profit out of the Easter Rising by providing paid-for bread to
the forces in the GPO.
Around this time the firm started
manufacturing one of their most popular products, the Bermaline malt loaf ("brown bread that invites closer acquaintance… a crisp delicious
crust which you will enjoy biting into… its flavour is altogether worthy of its
looks") to accompany that most popular Dublin staple, the Vienna Roll.
In
1938 Kennedys' Well-Fruited Sultana and Madeira Cakes won first prize at the
International Bakers and Confectioners Exhibition in the Royal Albert Hall,
London, losing out narrowly to a rival firm for the Irish Challenge
Shield. And in 1953, just as rationing came to an end, the Kennedy Open
Pan won first prize at the International Bakery Exhibition at the Mansion
House, Dublin.
Things looked to be going well for Kennedys; but on Thursday the
3rd July 1971 breakfasters all over Dublin choked on their Bermaline toast at
the announcement that the bakery end of the business, employing three-quarters
of its 400-strong workforce, was to close.
Enter Brennan…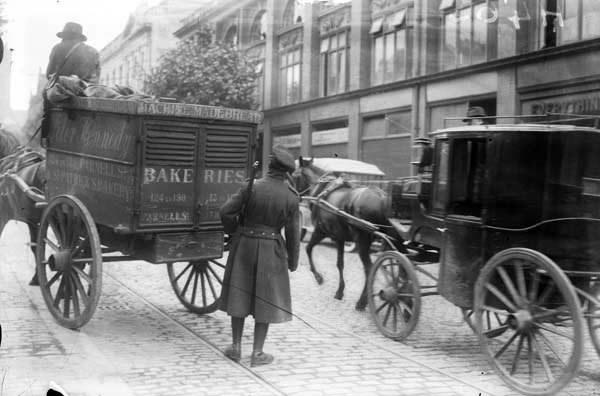 Bread van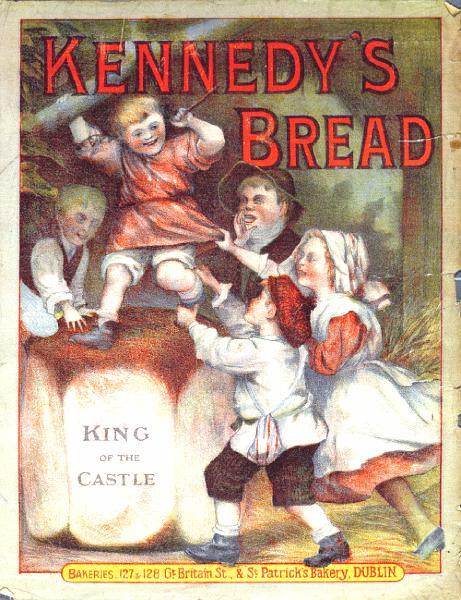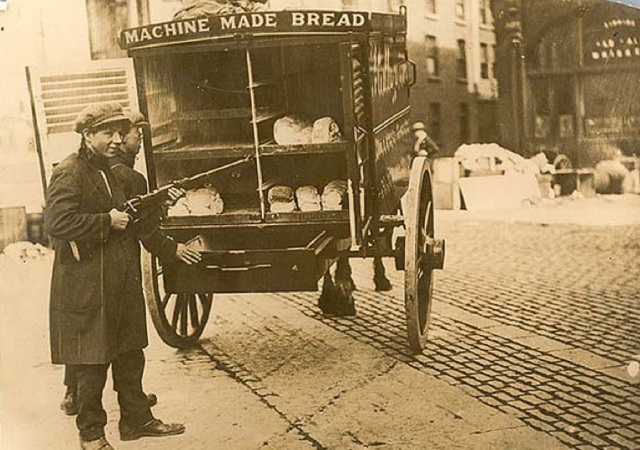 These boys were "guarding" the bread during the civil war.
<<<<<<<<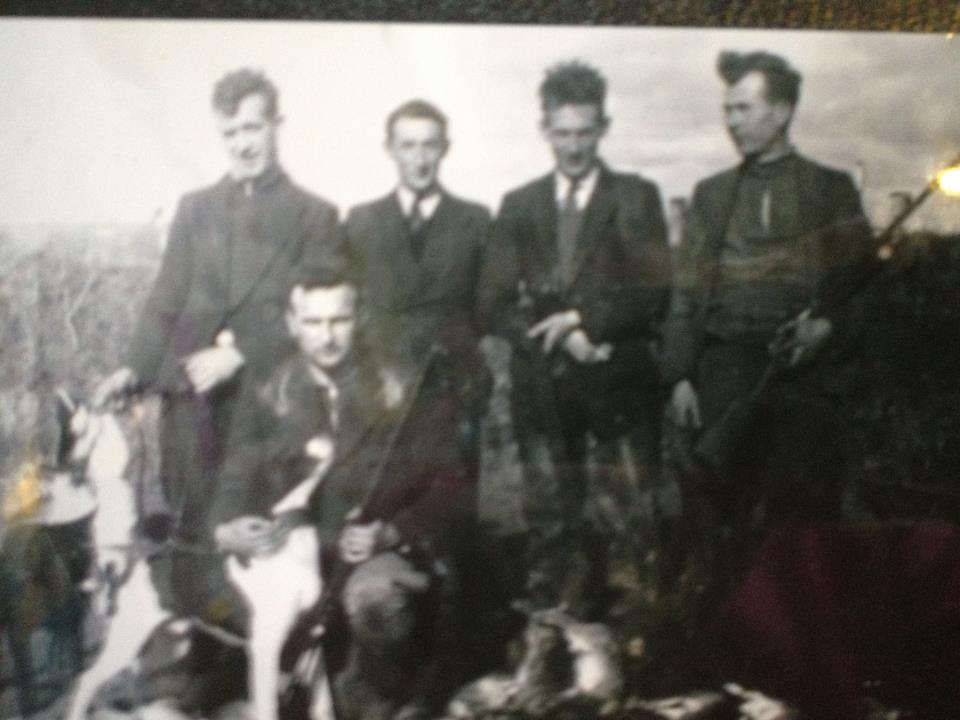 This is Martin Griffin's photo.
Back : Left to Right: Michael O Connor, Jimmy ? Mahoney, Andrew
Griffin and Ned Browne, all from O Connells Avenue
Front is Vangy
Hanlon


>>>>>>>


More from Bord na Mona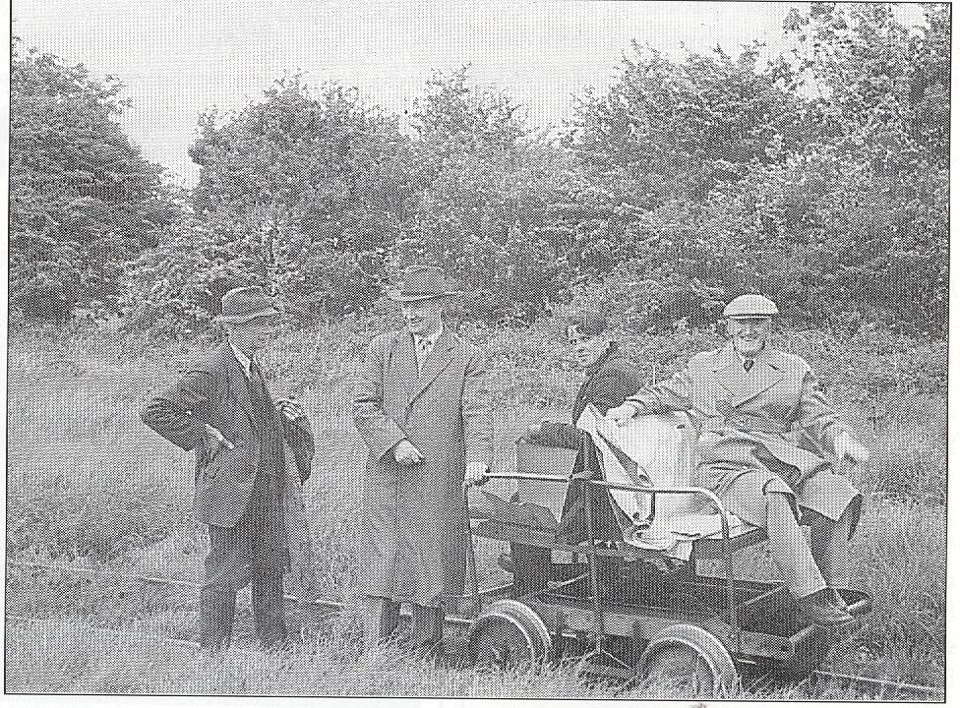 Visitors to Lullymore works on a Wickham railcar
nicknamed "The Flying Commode". On the left is Griffith Owens, a
Welshman who came to work in Turraun peat works in 1924. He then worked in
Lullymore and was responsible for the development of the disc ditcher. On the
right is CSV Smith of the Garrett Engineering Company, UK, who supplied some of
the early peat machines. This was the first post war visit by Garretts to BnM.
<<<<<<
Plans to develop a primary care
centre in Listowel have been given a go ahead. An Bord Pleanala has granted
planning permission to Austin Dennany for the two-storey facility on Convent
Road, Listowel. The plans comprise a regional primary care centre, a GPs care
centre, and a medical suite, as well as 50 car parking spaces. Listowel Town
Council granted planning permission, however that was appealed to An Bord
Pleanala, which has now given the go ahead.
From Radio Kerry:
>>>>>>

+ Seán Óg OCeallacháin +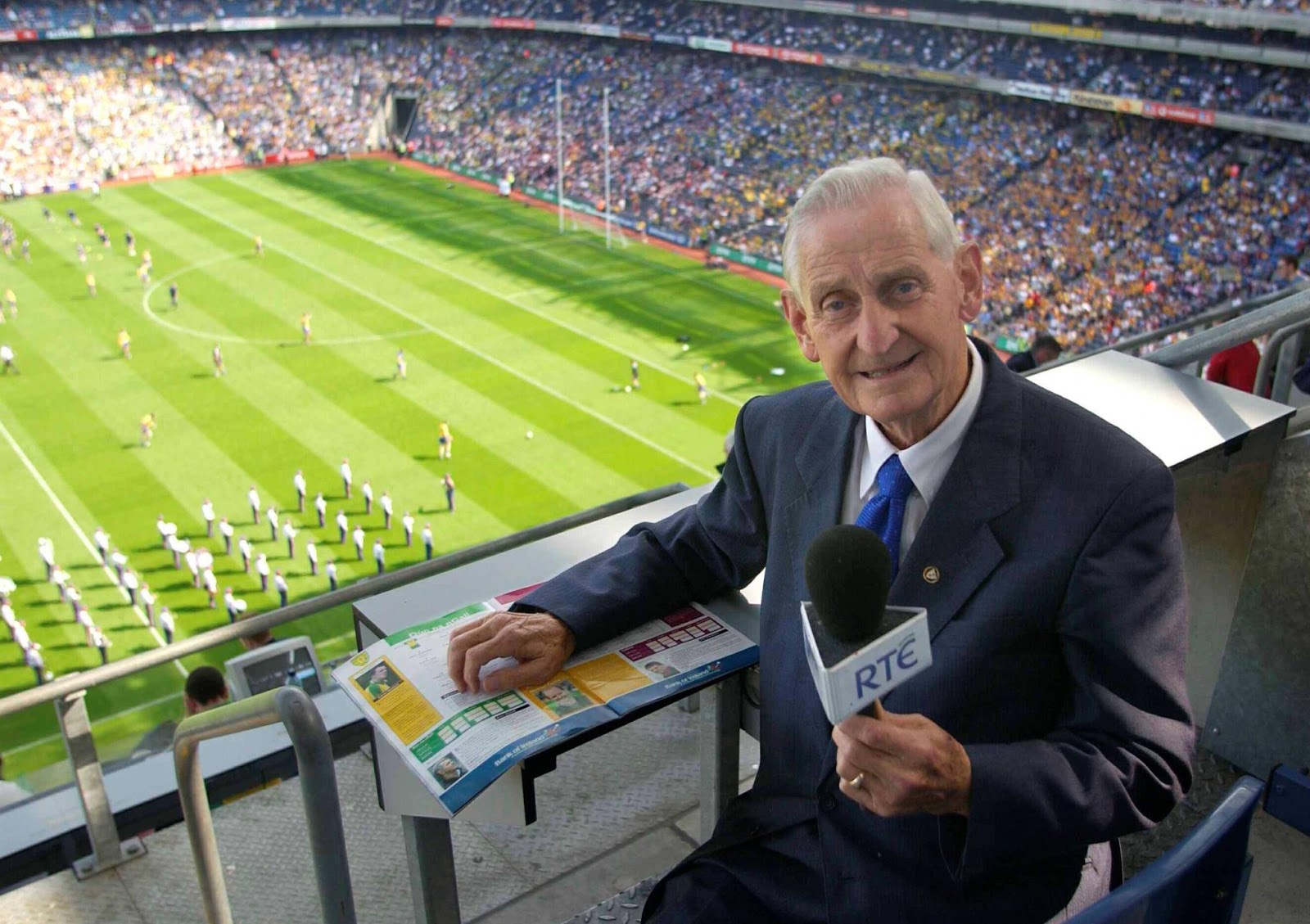 R.I.P. the voice of Sunday nights for so many years.