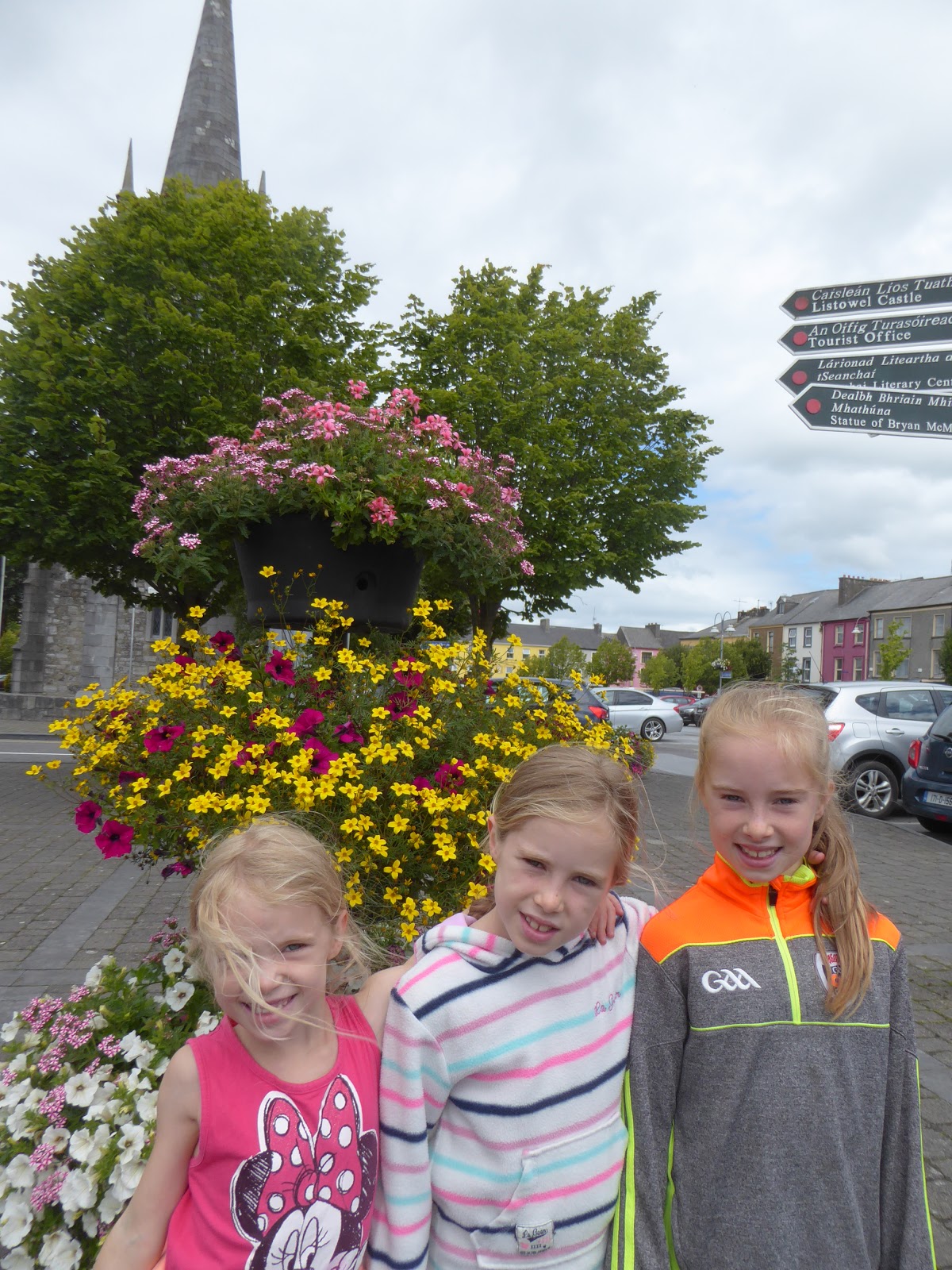 This week's visitors were my three lovely lassies, Cora, Róisín and Aisling. I am quickly becoming an expert on what to do with children in Listowel for their holidays, so I'll be sharing my adventures with you all.
The all time favourite activity, as voted by both boys and girls aged 11 to 6 was a night at The Kingdom Greyhound Stadium.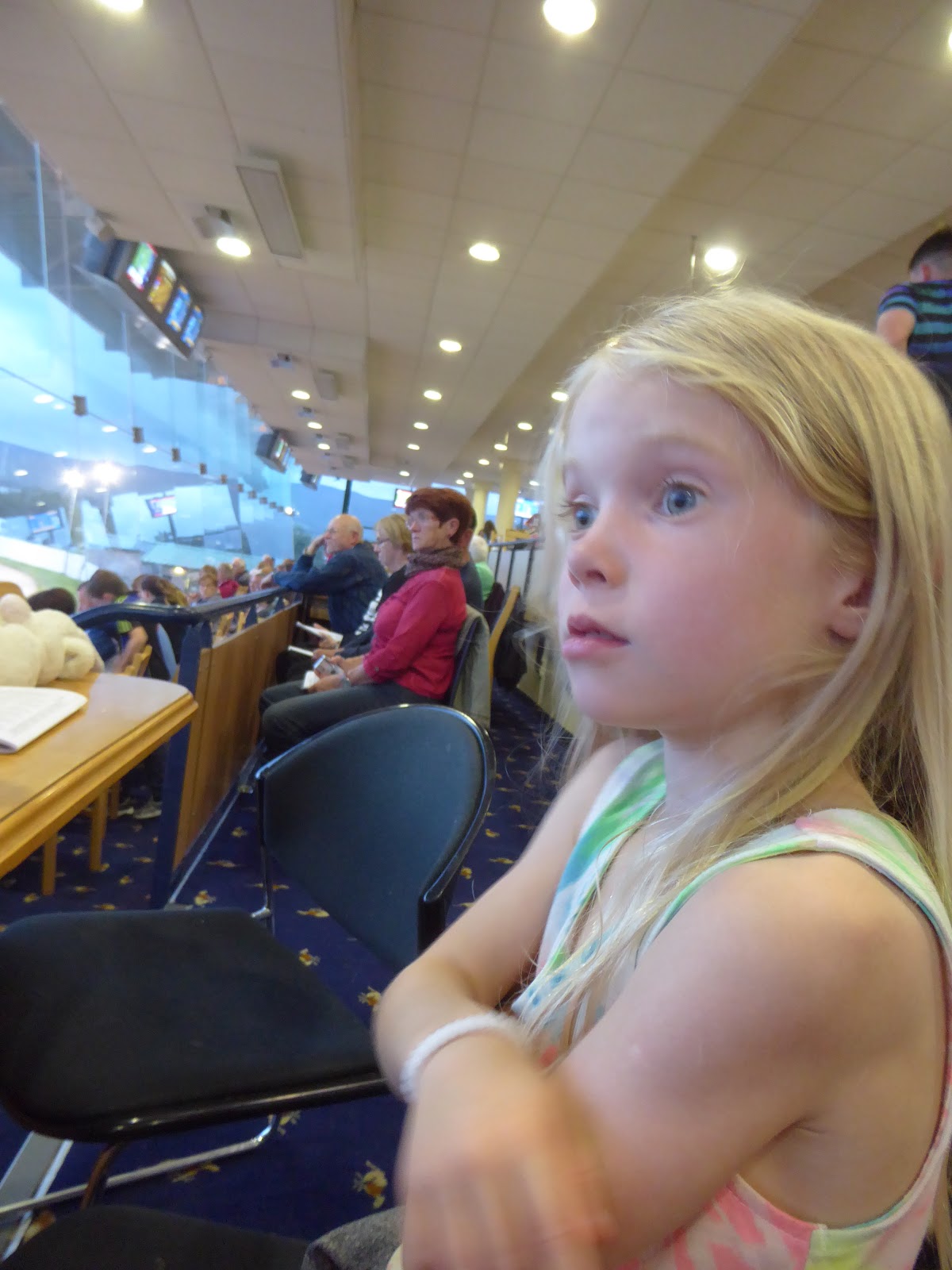 You get to watch the greyhound races from the comfort of your seat in the stadium. You can bet as little as €1 on any one of 6 dogs in each of the ten fast moving races. Even with no skill or knowledge you'll be unlucky not to back one winner. You get to spend the evening in the company of lovely country people and German visiting tourists. If you're hungry or thirsty, there's food and drink on sale. Occasionally there is a bit of added excitement with a presentation or, on our visit, a Hen Party.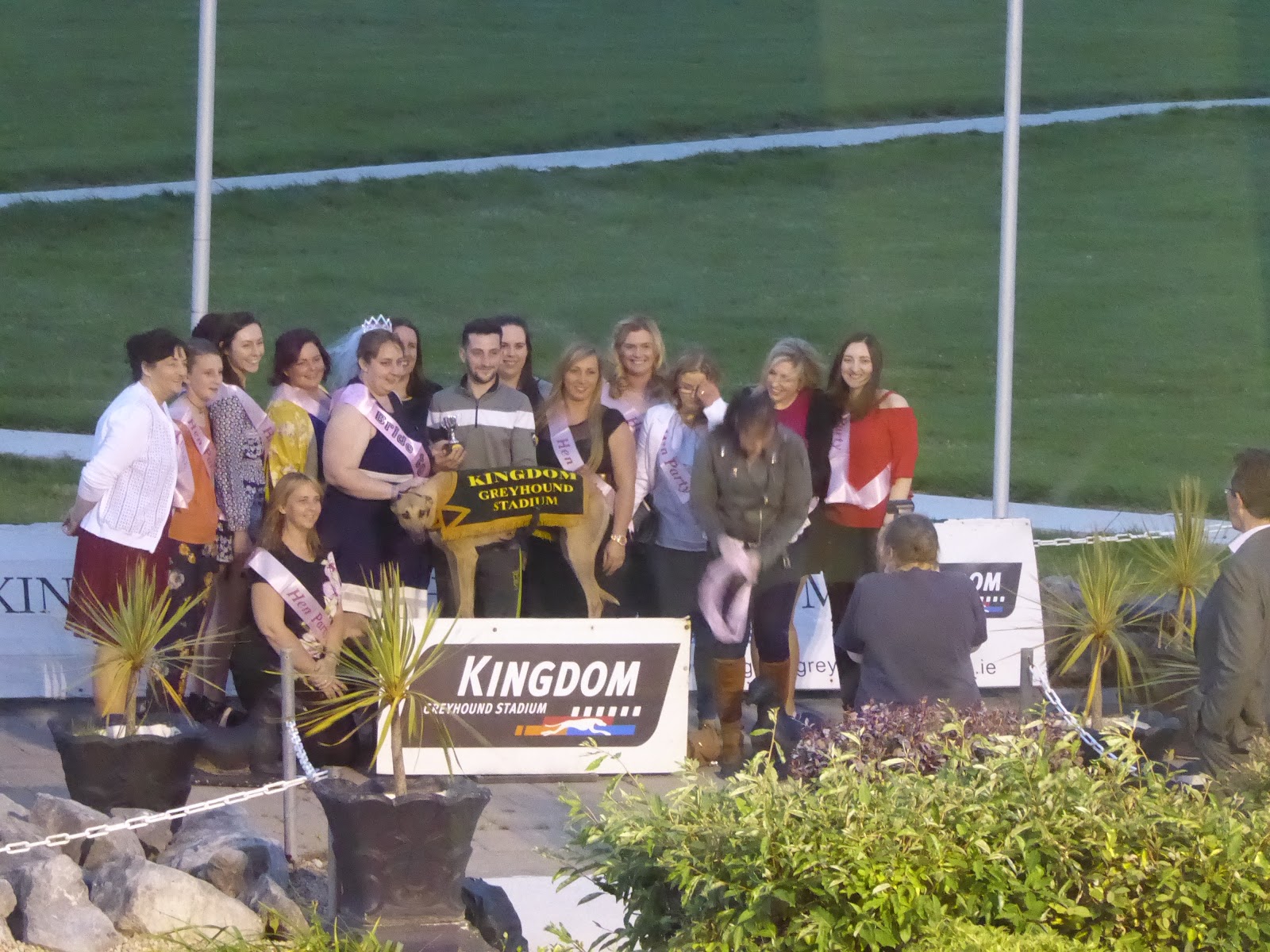 <<<<<<<
Moyvane's Squad Car…A Renault 4l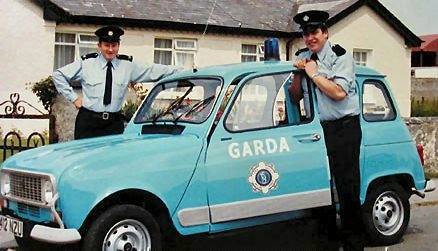 This photograph appeared on a site called Rare Irish stuff. There was no date or names.
Moyvane Village identified the gardaí as Sergeant Jim Groarke and Garda John Behan. I'd guess the year as sometime in the 1960's or 70's
<<<<<<<<


The Writing Bug continues into a new generation


I got this email from Bernie Bardsley;
Anthony Bardsley is my brother
Great grandson of Thade Gowran
He has recently wrote a poem about a man called Jack Omar.
I would like to share with you.
The Lovely Irish Lad
I'm proud to be a
part Irish Man
Just by the Kerry
Green Turquoise Mountains the land is of good vegetation
Jack O'Mar the famous
boxing star is sure to go far
He's six foot tall
and measured wide and thick set
I and my family
went to watch his great talent
We were talking to
him
Man he made us look
so small
I'm proud to be of
Irish kin
Baking on the blue
Irish Sea beach on the Kerry Isle and Abbey Field River, down to Killarney Bay
Where the lovely Fungi Dolphin swam
At the main shallow
water the young brave young Irish man
I am a part Irish
lad and poet who hasn't completely had this day yet, more to come, see the
light of day
The poet realises
how lucky he is for he's well thought of
The poet arises in
the morning and slept all day and night
The poet went to
dingle bay where his plan lay and his eye looked to the blue sky and realised where
paradise was today and went to the Irish country side and saw the Irish cattle,
sheep and Bonan pigs in the field thinking of the day and making my plans away
Jack O'mar the
famous boxing star talked all night and day to the commentator and filming the
view and sight of him on a camera
This paradise Irish
land is so grand
Being on a horse
and saddle down dingle bay where my mother used to swim in the sea
Then one day a
scuffling fight and a match someone punched Jack and knocked him out, in dismay
he fell to the ground and died
And in his
remembrance and ancestry his children played in the park having a good time
remembering their father in dismay.
Anthony Bardsley
July 2017
<<<<<<<<
Ballybunion on a wintry Summer evening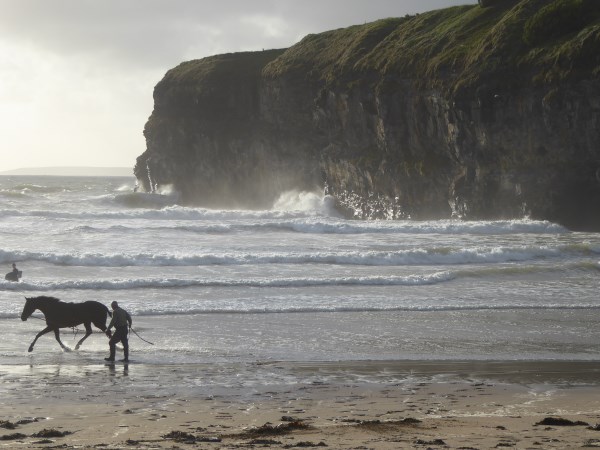 Even on a cold and overcast summer evening Ballybunion looks spectacular.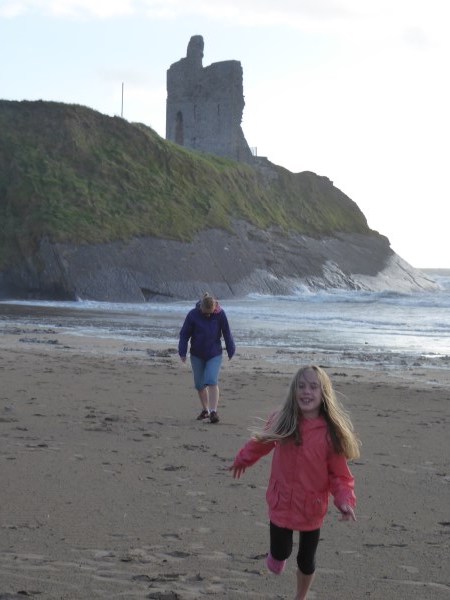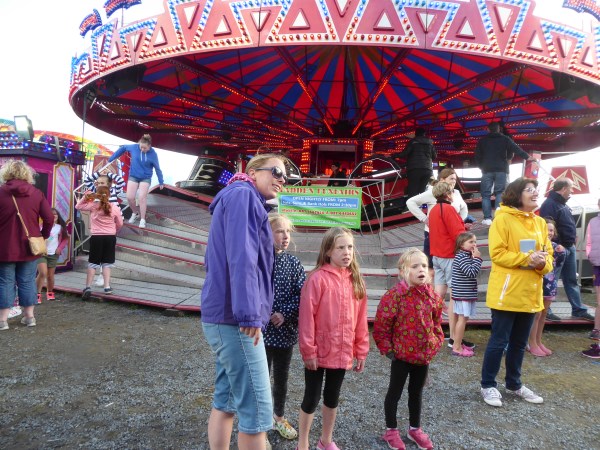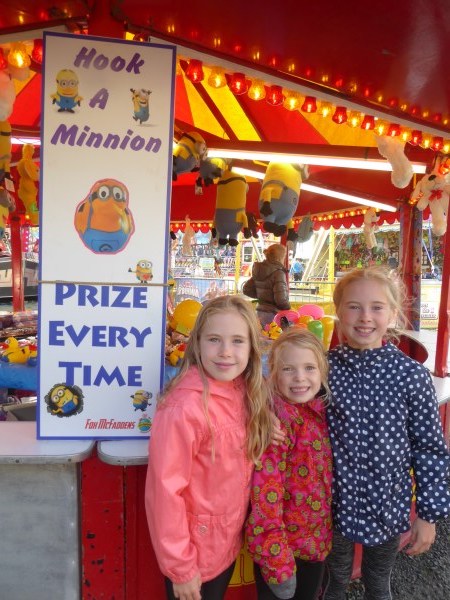 My young visitors were delighted to see that a funfair had arrived since we were last here. I'm not so sure its a welcome addition to the attractions of Ballybunion.