Some Listowel Signs and Flowers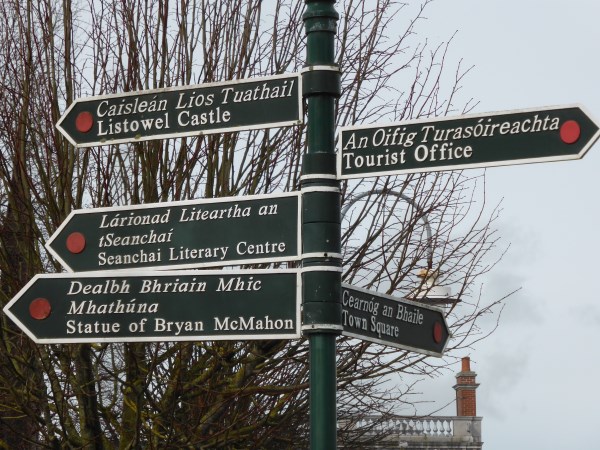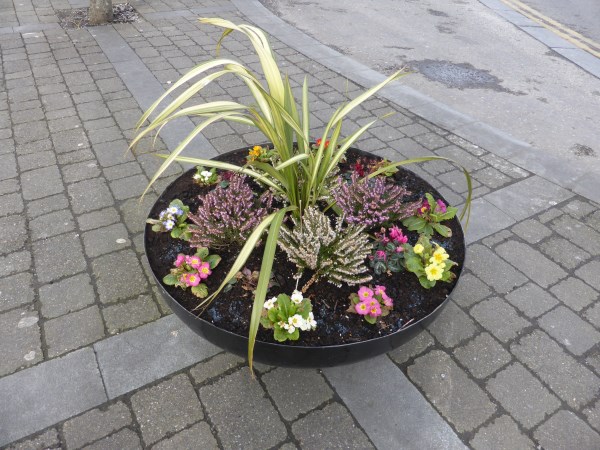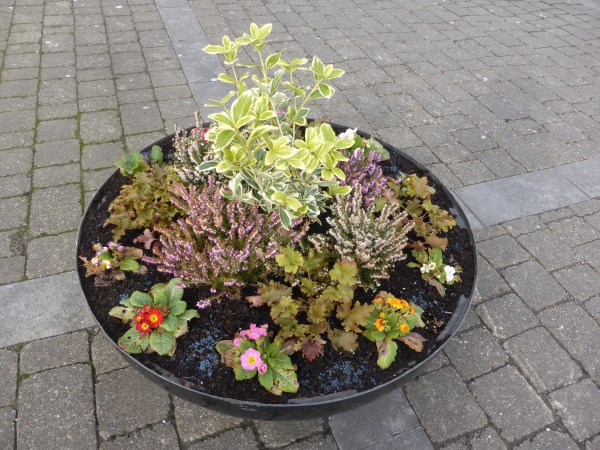 <<<<<<

The Demon Drink

Tralee Chronicle and Killarney Echo 1843-1881, Tuesday, 04 November,
1873; Page: 2
Our Listowel Correspondent writes yesterday :—On the evening of the
last fair in Listowel, a poor man who lived near Athea in the County
Limerick. Left the town in his donkey's cart in a drunken state for
his home . I understand that he was accompanied by a neighbour, who
unluckily had indulged freely on that day. When about two miles from
the town on their way home, it was seen that the unfortunate man was
in a hopeless state of intoxication, and it became necessary to tie
him to the shaft of the car. In this manner they proceeded slowly for
some miles, until they were met on the road at a place called
Knockanure by some parties, who saw that something was wrong. On
coming up and stirring the drunken man, they found he was quite stiff.
He was immediately taken into the next house, but all attempts to
restore him to consciousness were fruitless , and it was soon seen
that the poor fellow was quite dead.
<<<<<<<


Tara Brooch Fit for a High King


One of the most beautiful treasures in the National Museum is The Tara Brooch which dates from around 700A.D. It was found on the beach in Bettystown in 1850 and according to Wikipaedia has nothing to do with Tara at all.
So where is the Listowel connection? Eileen Moylan of Listowel, Macroom and Claddagh Design fame was recently commissioned to make a modern day replica solid silver "Tara" brooch. She takes us step by step through the smithing process in her blog here:
Eileen's splendid finished diamond and emerald brooch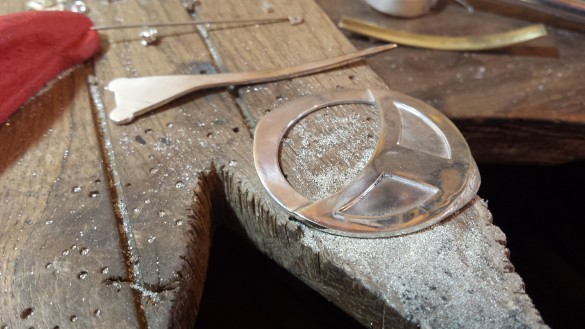 The cut pieces of silver which will make up the brooch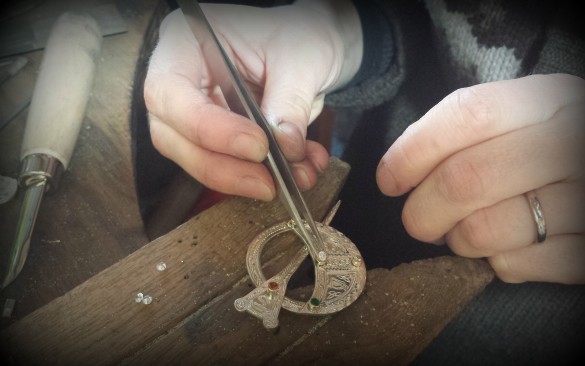 Adding the precious stones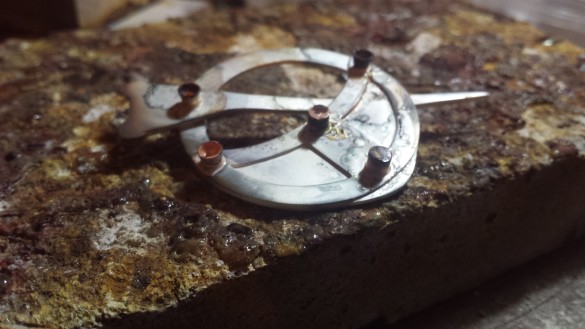 Nearly there, engraving and polishing to be done yet.
And just to remind you again of the truly beautiful finished brooch
<<<<<<<
Dick Spring in Listowel
Denis Carroll posted this photo of Michael Guerin campaigning with Dick Spring back in the day. The photo appears to be taken at St. Patrick's Hall and the young people are members of Listowel Youth Club.
<<<<<<<
There Must be Some Mistake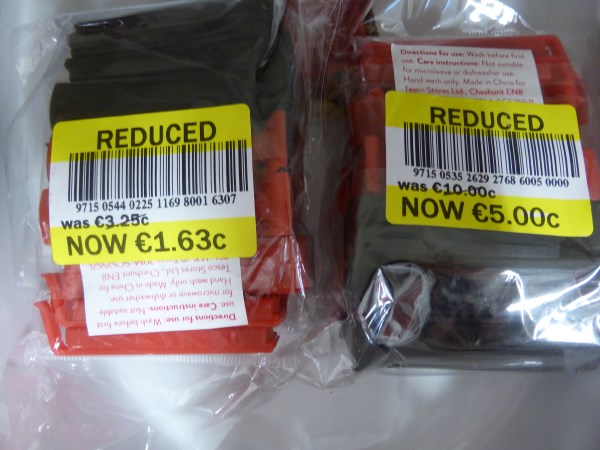 I spotted these in Tescos. The exact same product, bag ties, reduced to €1.63 or €5. Take your pick.
<<<<<<,


Launch of Maurice O'Mahony's History of Coolard National School


On Saturday last, March 5 2016 I made my way, along with half of North Kerry it seems, to St. John's Listowel for the launch of a very important local history book.
Coolard Primary School is 170 years in existence and Maurice O'Mahony has been principal there for the last 43 of them. Nine years ago he undertook the mammoth task of compiling the history of the school. It was a labour of love but also of blood, sweat and tears and long hours of research, writing curating, proof reading and editing. It was worth all the effort for Maurice's book is indeed a treasure and an invaluable record of a place that has played an important role in the life of Ballydonoghue parish and its children for many years now.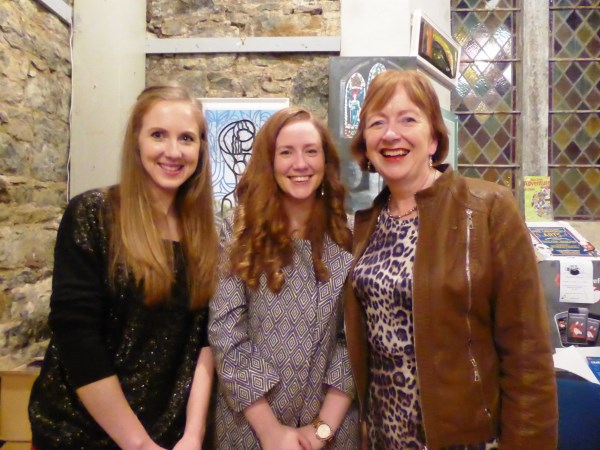 When I arrived at St. John's I was warmly greeted by three of today's múinteoirí.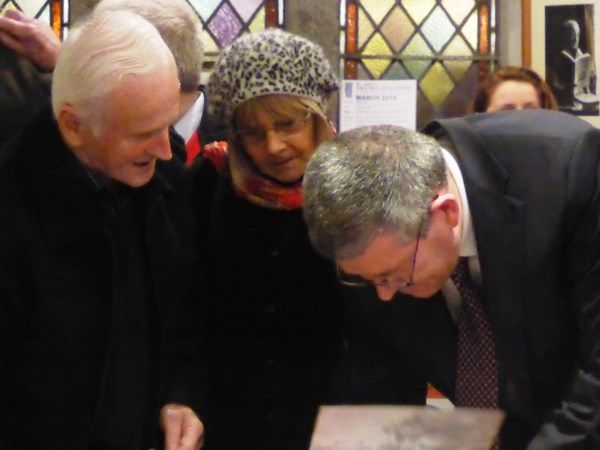 The author was already busy signing copies of his book.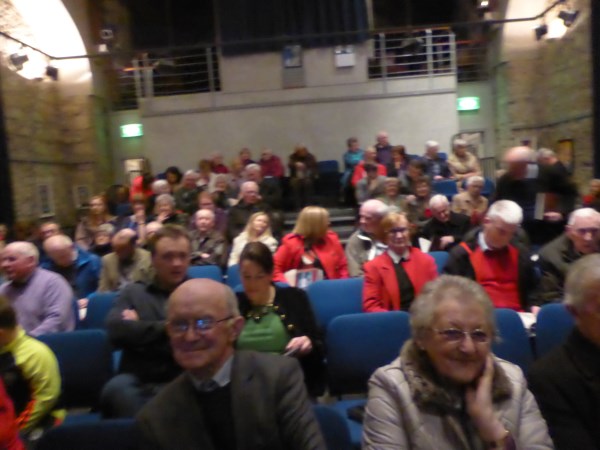 The hall was filling up with friends of the school.
( more about the launch tomorrow….)
<<<<<<<
Blithe Spirit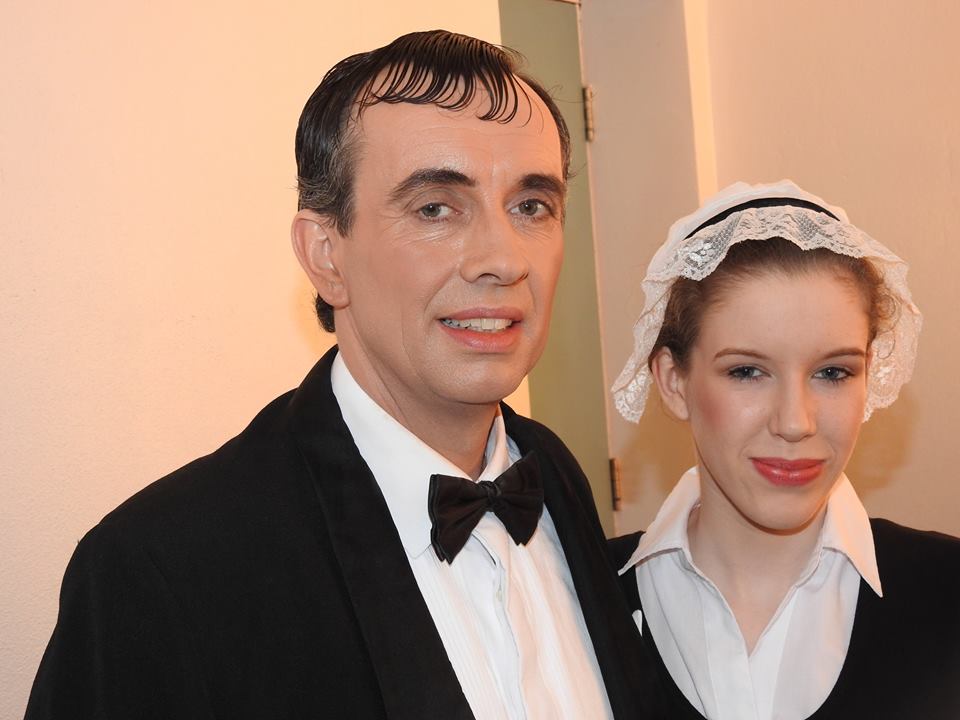 photo: Eoin O'Hagan
Father and Daughter ready for the stage. Pa Sheahan and Anna Sheahan who play Charles Condomine and his maid Edith in Listowel Drama Group's version of Noel Coward's "Blithe Spirit", pose for a family photo before going on stage at the 69th Clare Drama Festival March 2016