Today I went into town. As usual I had my camera with me.
On Market Street corner I encountered this street musician entertaining the passers by.
On Church Street I had a huge surprise when I met an old friend and her new husband.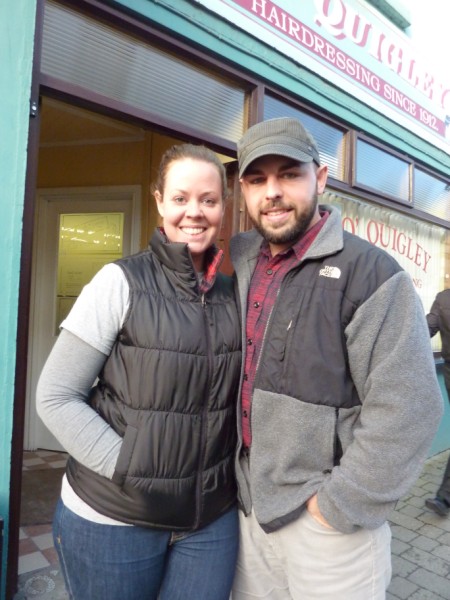 This is Lisa Brake and her husband Matt. Lisa came to Listowel from Georgia in the U.S. many moons ago as a newly qualified teacher. She taught English to the girls at Pres. Listowel where she was very popular. She fell in love with Ireland, even though she had no Irish connection before she came. She comes back regularly to visit North Kerry. She usually stays with her good friend, Johnny, in Ballylongford.
Lisa now teaches in a virtual high school. She would love to come and live in Ireland for a few years before she settles down back home.
Lisa and Matt are celebrating their first wedding anniversary in Kerry so if you see them on the street be sure to say Hi.