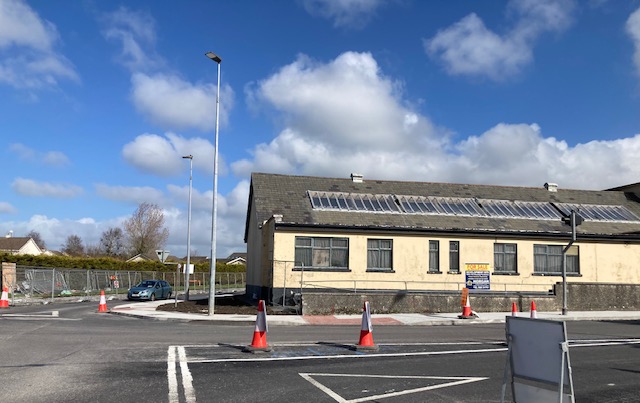 <<<<<<<<<<
Some People I met on St. Patrick's Day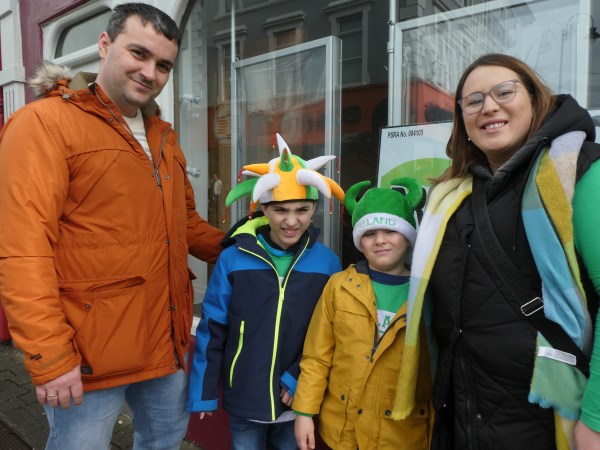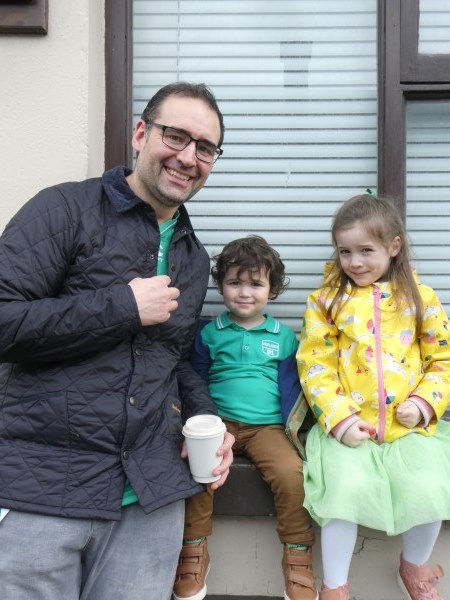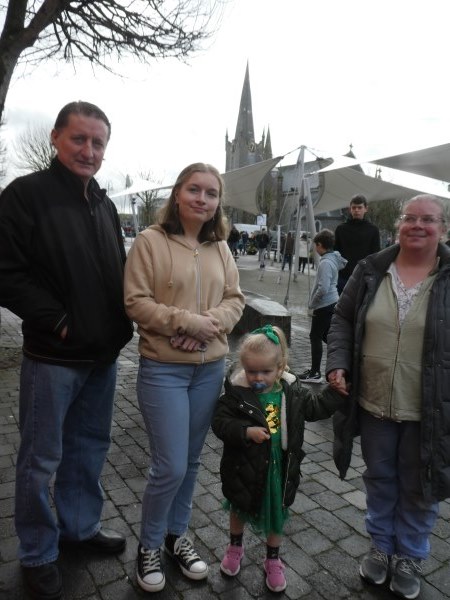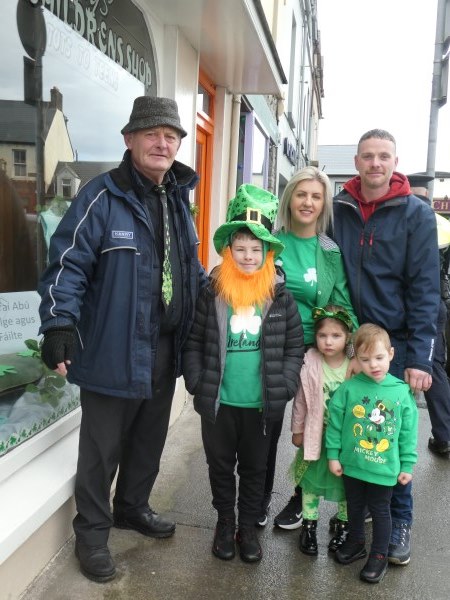 <<<<<<<<<
More of Tom O'Halloran's Pitch and Putt Photos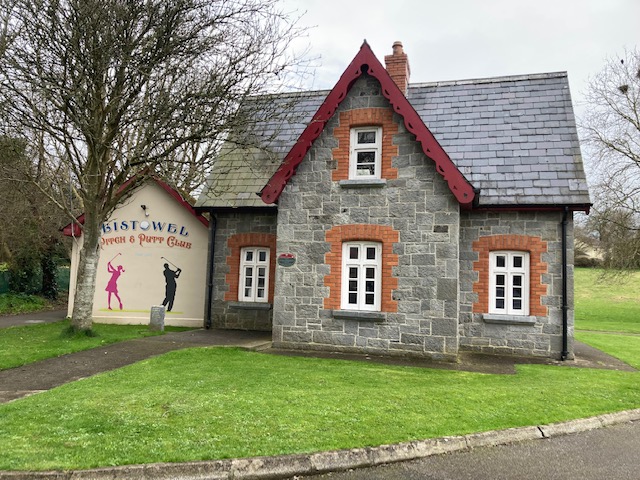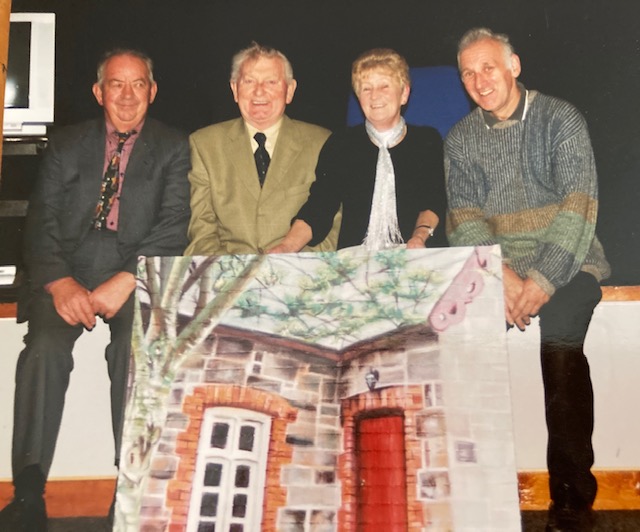 Toddy Buckley R.I.P., Tom O'Halloran R.I.P, Eileen Worts R.I.P. and Pat Walshe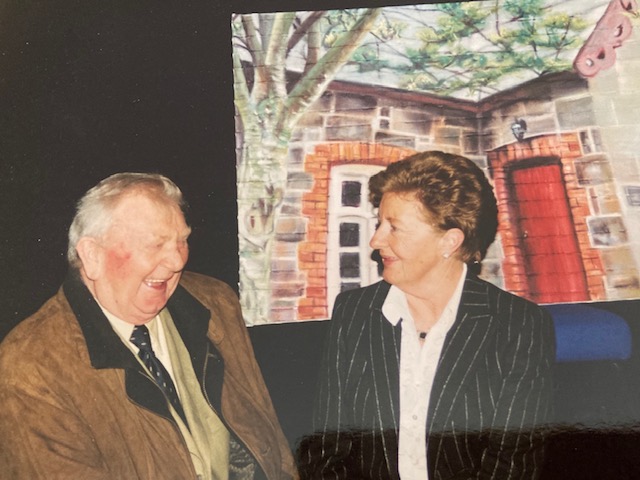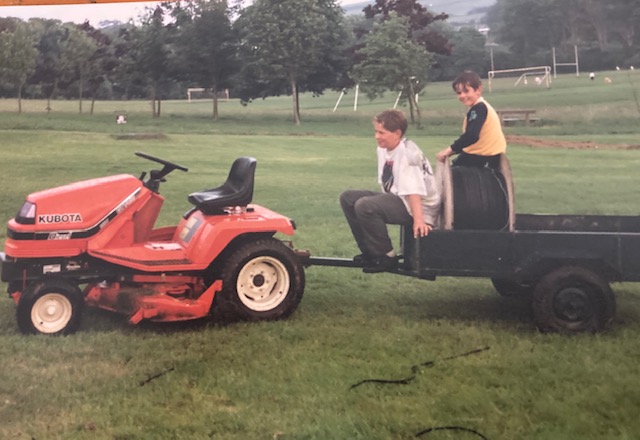 <<<<<<<<<
Tony O'Callaghan , Artist in Copper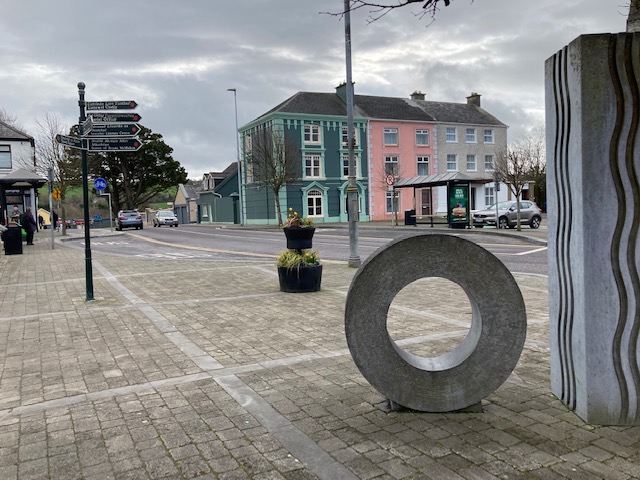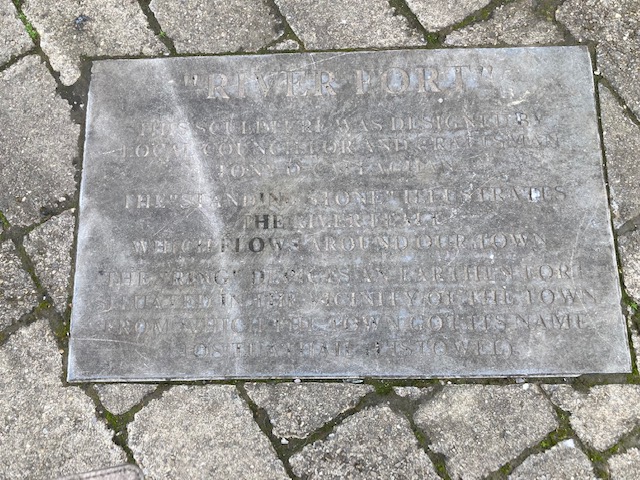 The Sculpture in Listowel Town Square is the design work of the late Tony O'Callaghan, a man better known for his copper plaques which are now proudly displayed in houses in Listowel and beyond.
I'm going to tell you more about Tony O'Callaghan and his work next week . Today I'm going to share with you a beautiful piece he made to be presented to Éamon ÓMurchú.

The story in Éamon's words;
St Ciarán
Bronze plaque is of St Ciarán. I got a present of it when Principal of Scoil Chiaráin, Glasnevin (1970-2000). St Ciarán was born in 512 and was a pupil of Mobhi who had a monastery in Glasnevin – hence the connection with the locality.
His feast day is on September 9th and he was the first abbot of Clonmacnoise. He is renowned for his learning and production of books.
The impact of education and the natural world occur again and again in the stories about Ciarán. It is written that a stag wandered up to Ciarán to hold his books in his antlers and retired daily without getting his books wet – hence the depiction on plaque.
<<<<<<<<<<<<<<
That "Comely Maidens" Speech Remembered
(from The Irish Times)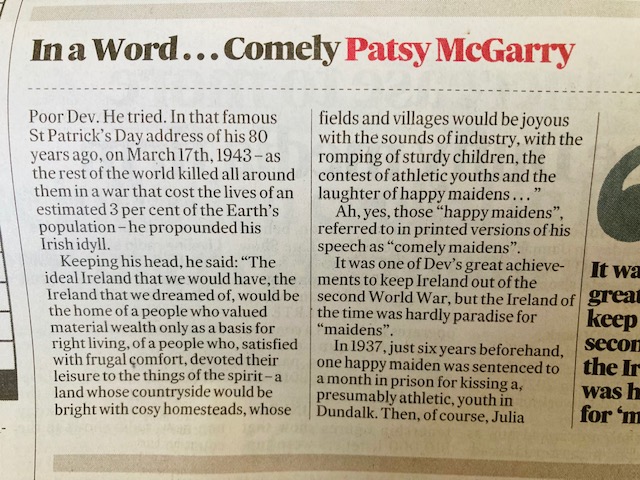 The maiden referred to in the final paragraph is the unfortunate girl caught kissing her beau in public. She never served her sentence because she returned home to Scotland but it was left hanging over her should she ever return to these shores.
<<<<<<<<<<
Then and Then and Now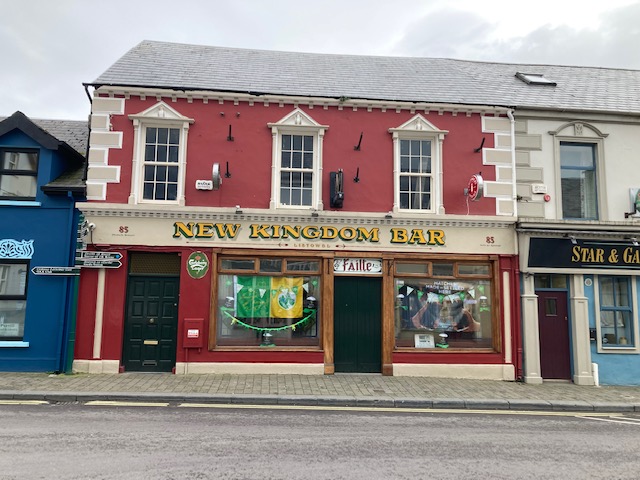 2007 to 2023
<<<<<<<<<<