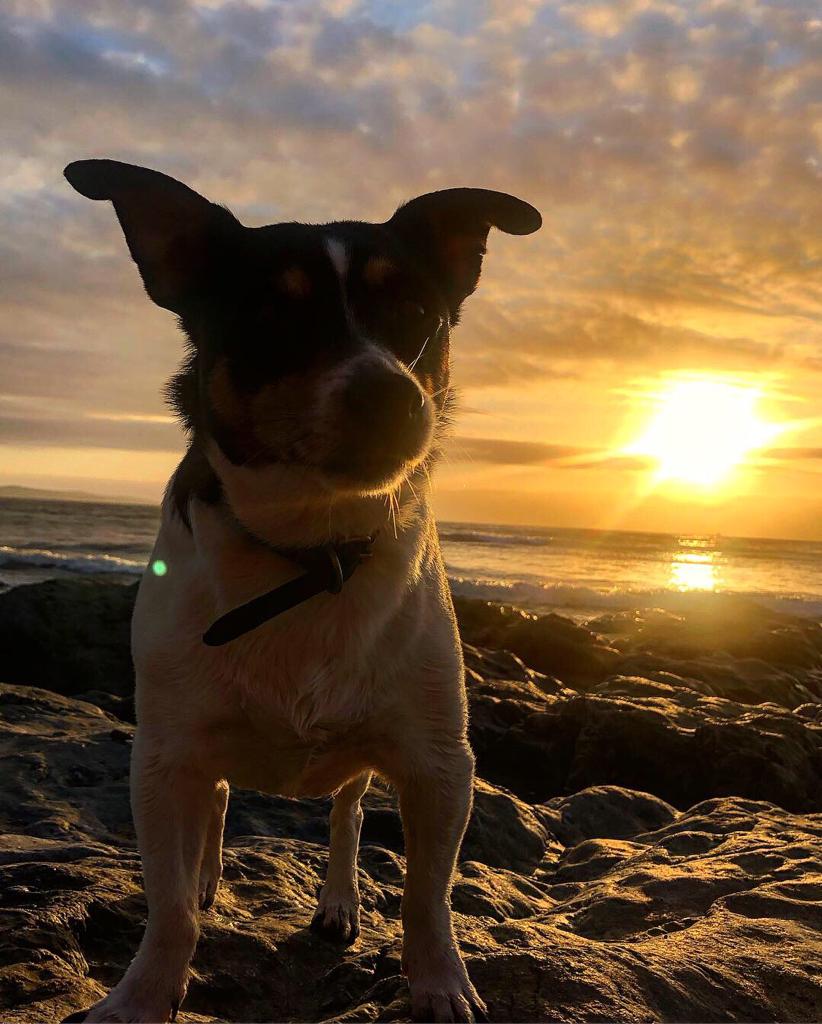 Minnie in Ballybunion at sundown photographed by Bridget O'Connor
<<<<<<<<<<
Listowel Singers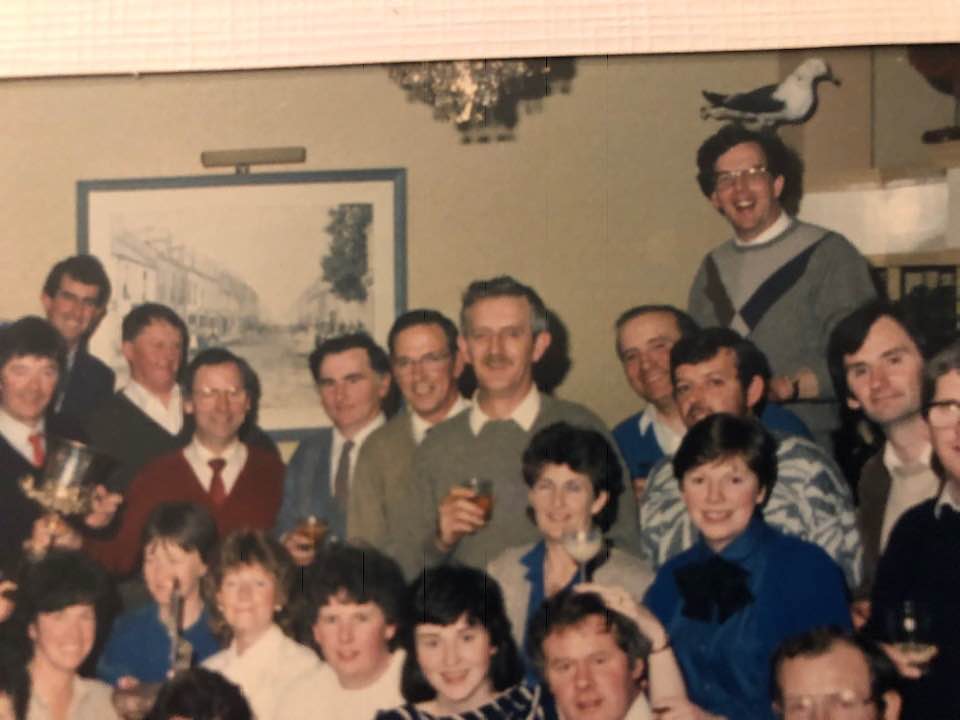 This old photo of the Listowel Singers was shared on Facebook by Ned O'Sullivan. He enjoyed the joke of the seagull on his head.
<<<<<<<,
Changes to Tralee Streetscape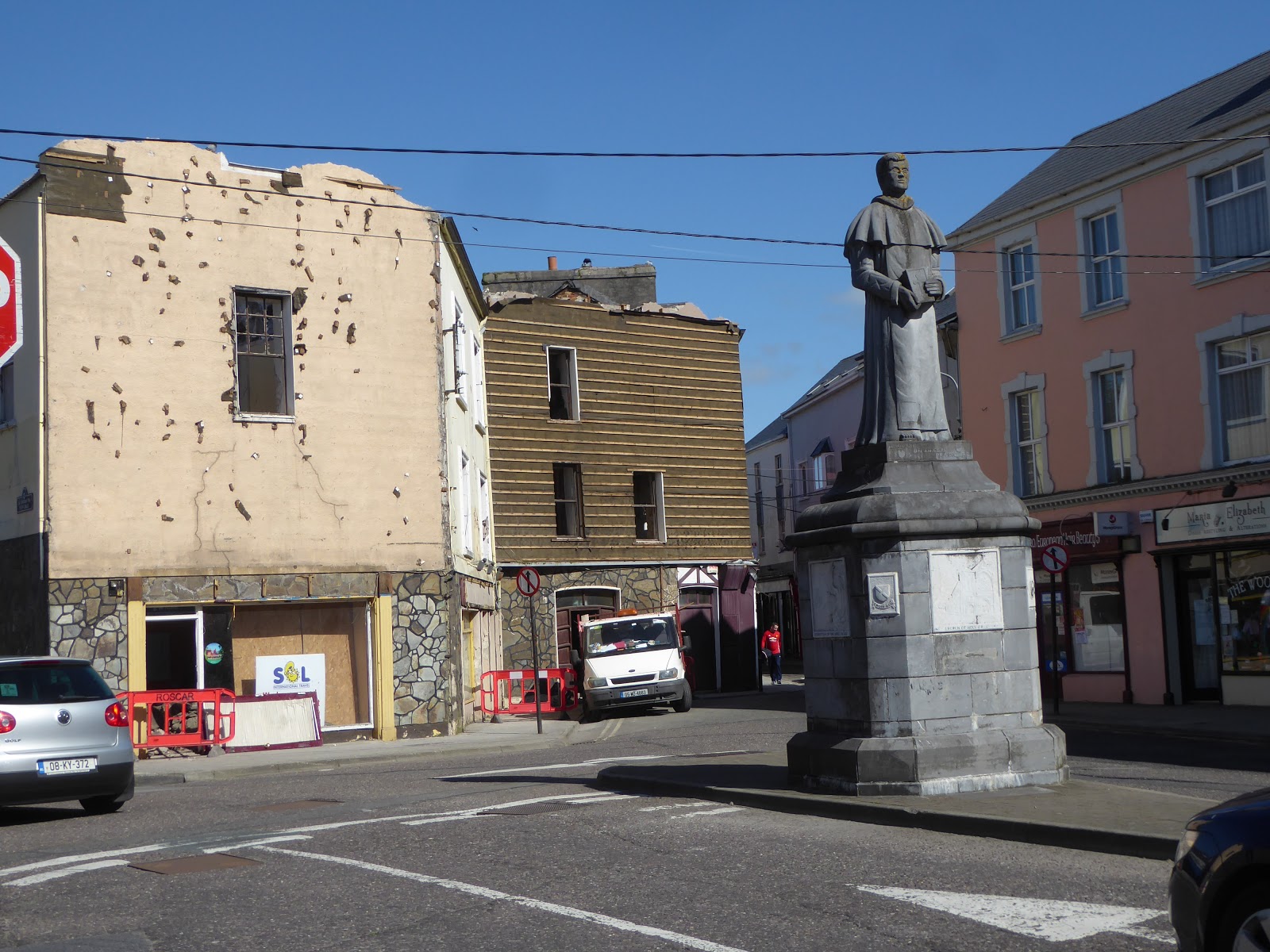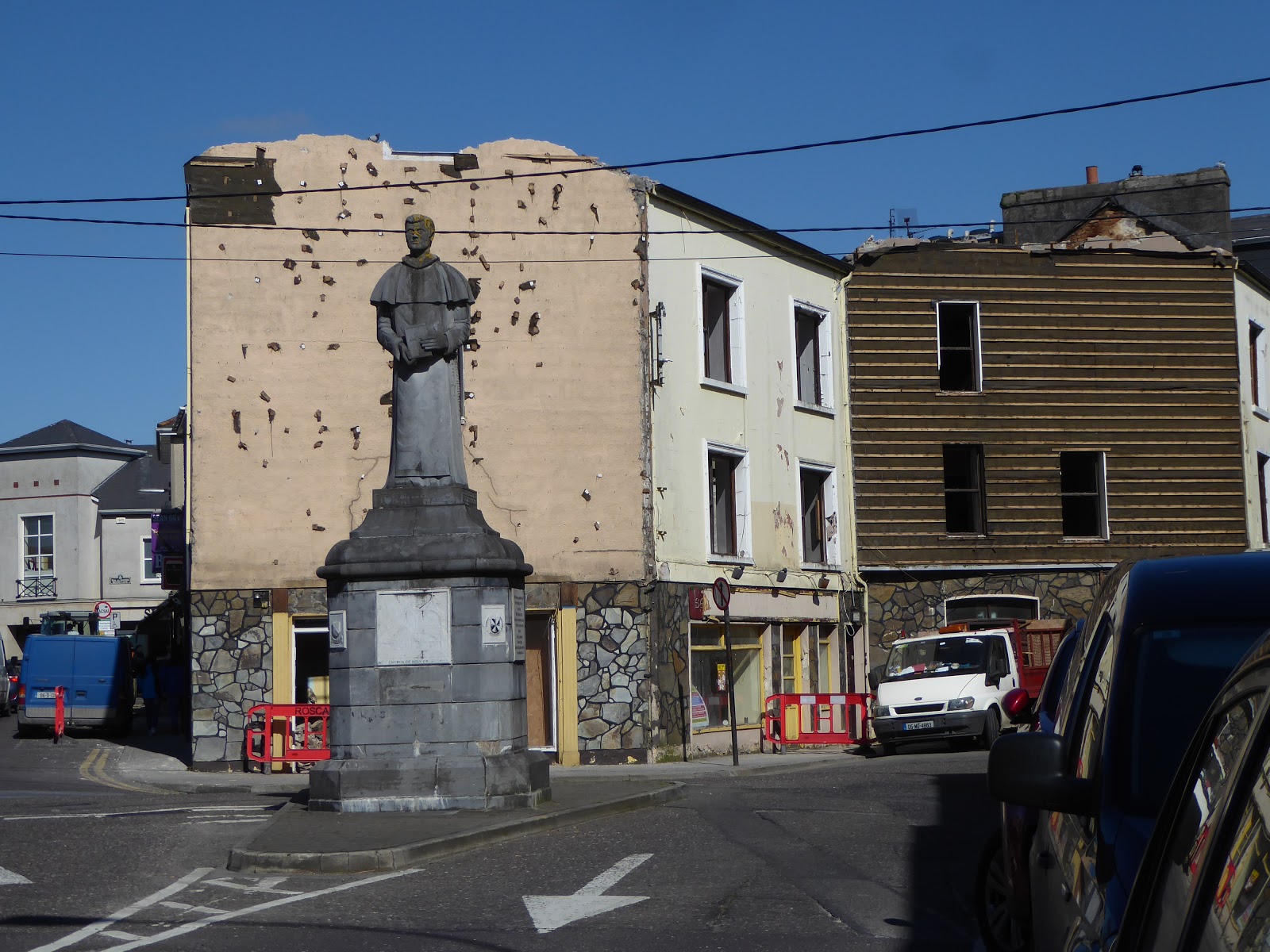 I took these photos just before it was completely demolished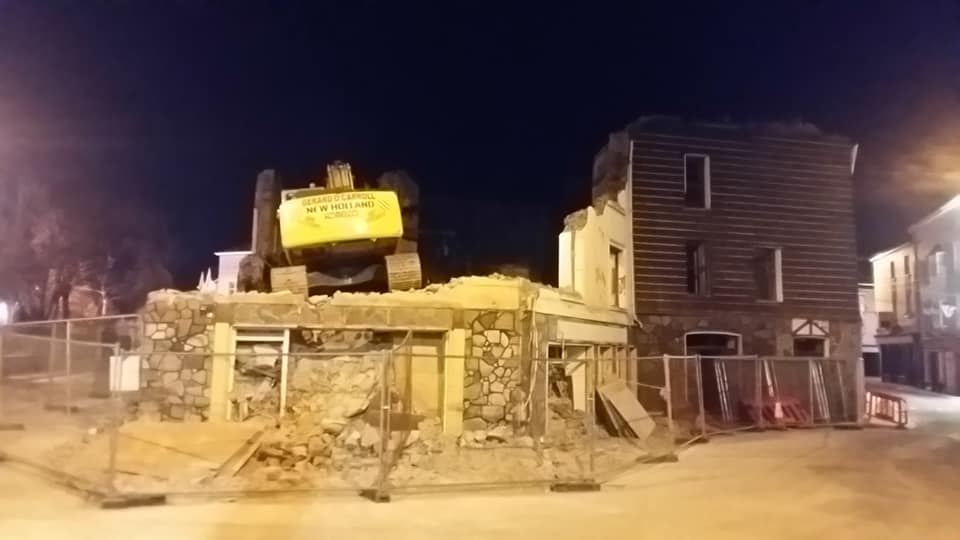 PHOTO; Historical Tralee on Facebook


<<<<<<<<

A Day in the Bog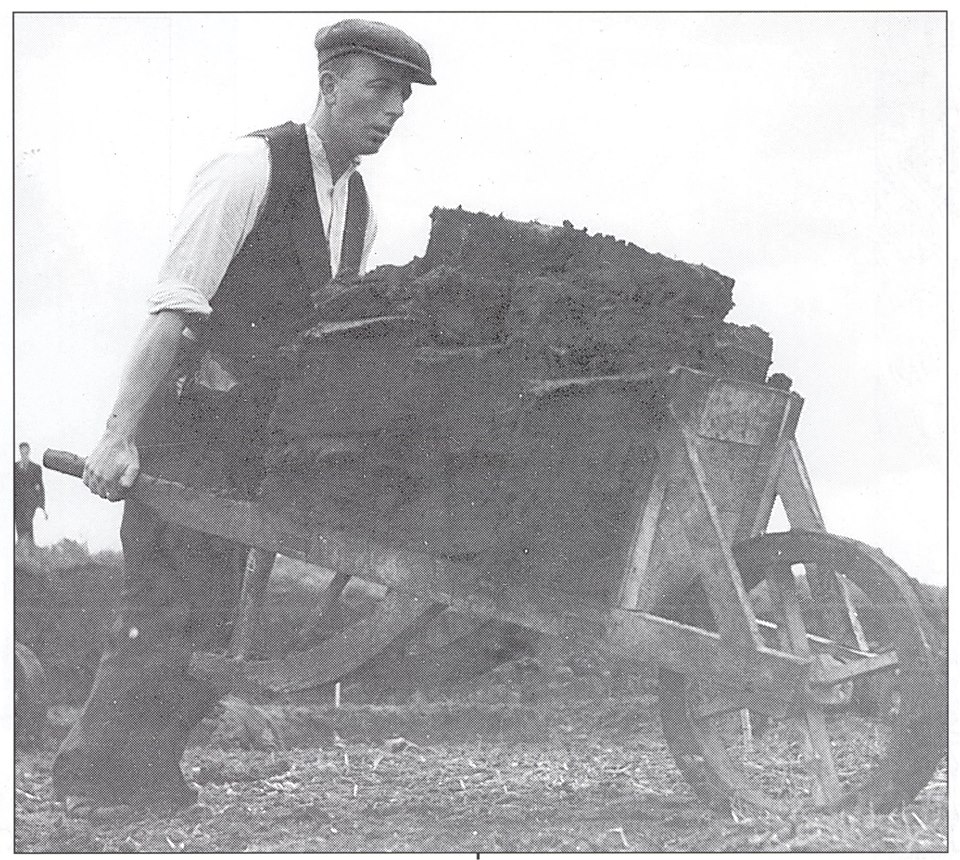 Many people will remember this, a barrow load of turf. I remember that when we cut breast slane turf on our own bank, we used to load the barrow with 2 rows of four sods, then three sods, then 2 and 1 on the top, making 20 sods per barrow. The wheeler would empty the barrow on the spread ground and when you came in the next barrow was ready to go. No rest, you had to keep going. Of course there were different traditions and ways of cutting and spreading turf around the country. This photo dates from the 1940s.
Photo and text from Tony McKenna
I wonder if these barrows were used in North Kerry. I certainly don't remember them and my recollection of the bog was that the ground would be far too soft to roll a loaded barrow on.


<<<<<<<
Roly Godfrey, Painter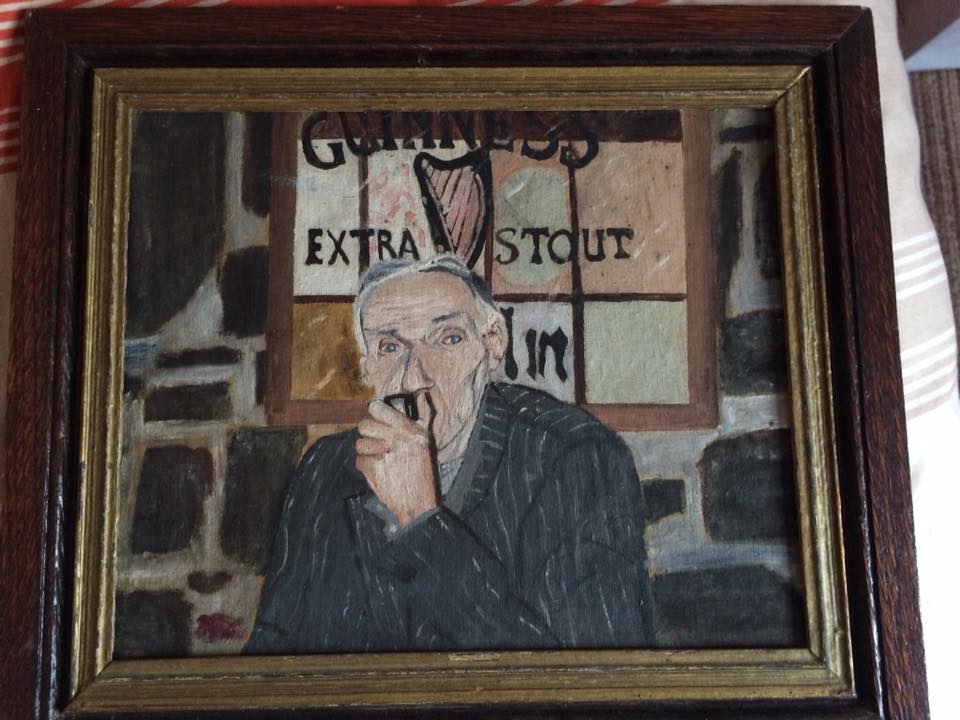 We know the subject but we don't know the artist yet. Patrick Godfrey came across this portrait of his grandfather, painter Roly Godfrey. It was painted by a local artist and the setting is The Harp and Lion bar and the year is sometime in the 1980s.
I came to Listowel first in 1975. One aspect of the town that fascinated me was the number of painting and decorating firms it had. I came from a place where everyone seemed to so their own painting. I remember two professional painters but they were mostly employed by businesses with high outside facades to maintain.
In contrast, everyone in Listowel seemed to employ professionals to paint their shops and businesses. I think it is a mark of the pride people took in how their shopfronts looked and a desire to always put on a show for the visitor. It is this pride in the town and this desire to employ the best people to decorate it that has eventually led to the winning of Ireland's Tidiest Town Award in 2018.
<<<<<<<<
+ Jim Quinlan R.I.P.+
Kerry Crusaders running and cycling clubs were founded to remember a man who died while he was out cycling, Howard Flannery.
There was a poignant scene on Church Street Listowel on Monday April 1 2019 as cyclists in Crusaders cycling gear peddled slowly in front of the hearse carrying the coffin of their fallen comrade, Jim Quinlan.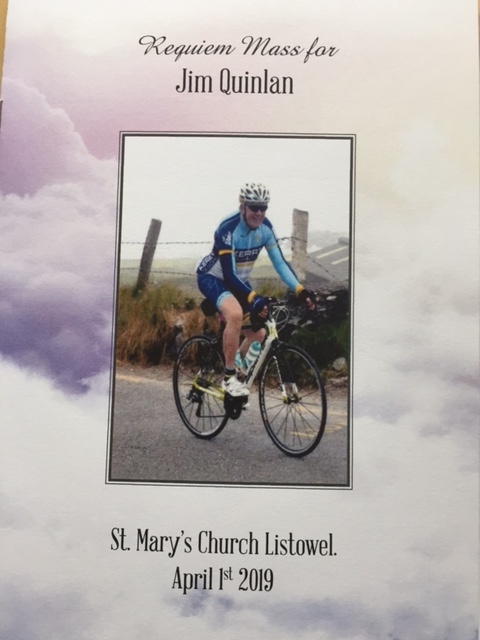 Jim's cycling brothers gave him a great send off. His friends in the Listowel Folk Group sang him to his rest.
Jim was one of those people who are the salt of the earth. He was a great community and parish man, contributing always with a will and a smile. His adopted Listowel is diminished by his untimely passing.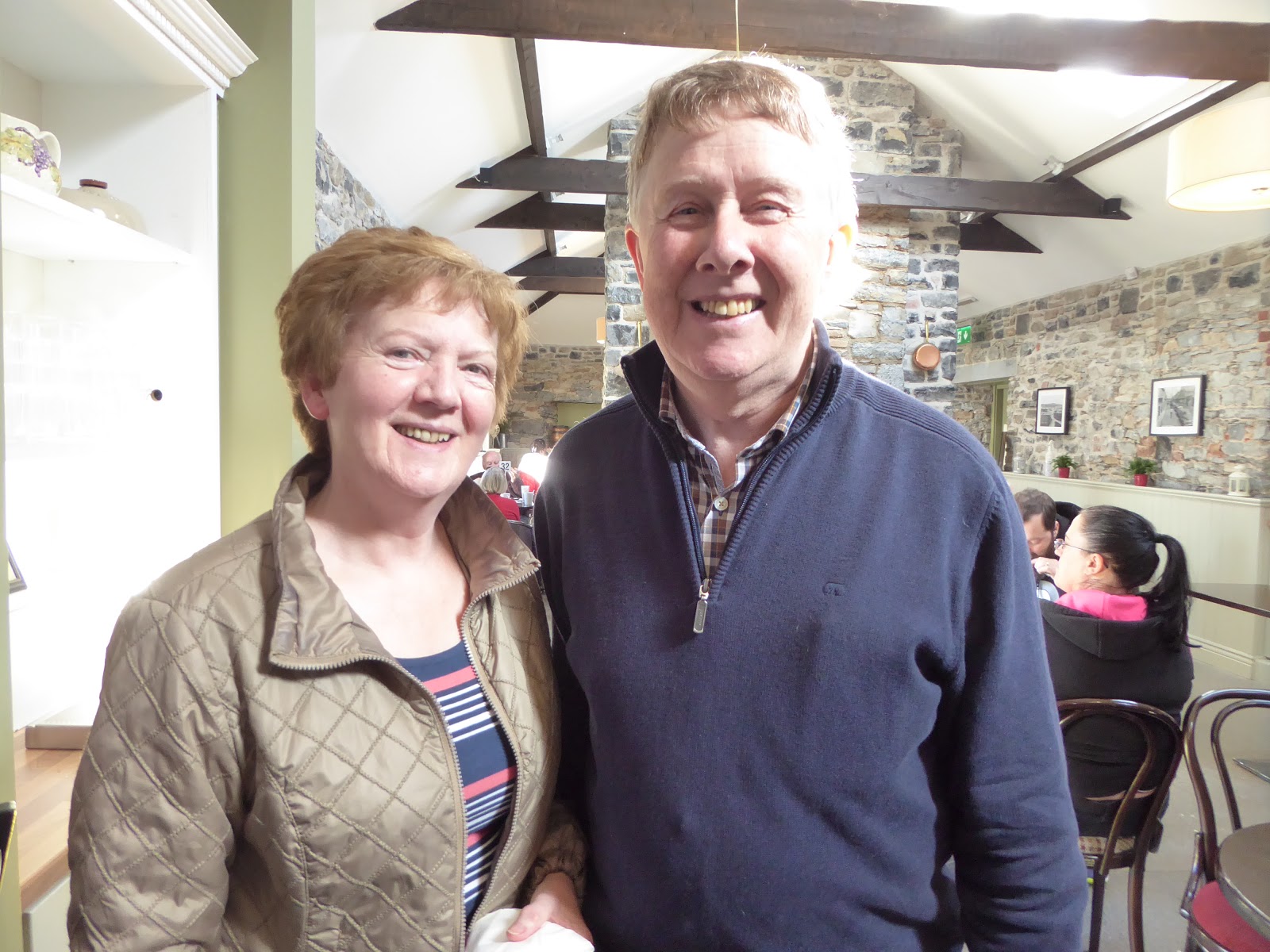 Happiest in the company of his beloved Nóirín, I snapped Jim on a chance encounter in Ballybunion last year.
Ar dheis Dé go raibh a anam uasal.