A baby Robin
Photo: Chris Grayson




<<<<<<<<,




May 6 2016 and a Boeing 767 sails by on The River Shannon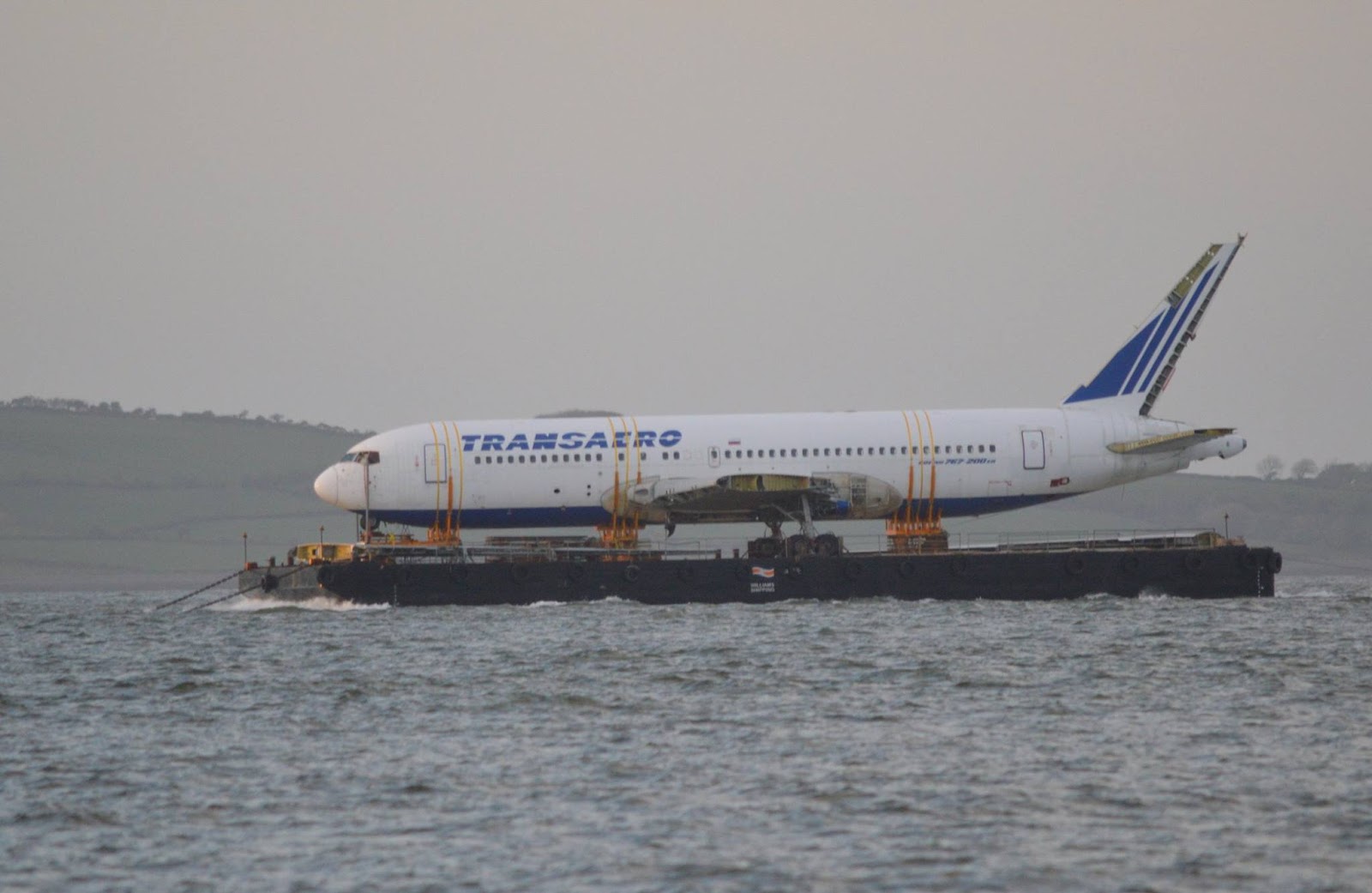 Photos; Ita Hannon
This is a story straight out of Ripley's Believe it or Not. This Boeing 767 that you see in Ita's photos as it passes beside Beal is on its way to Enniscrone in Co. Sligo.
A funeral director called David McGowan of Ballina. Co. Mayo has decided to turn his hand to a new venture…glamping (posh camping to you and me).
He was not happy to have pods like everyone else. He decided to invite people to pay him to sleep in a converted aeroplane.
The idea was quirky and strange and certainly had novelty appeal. But a few obstacles stood in the way of its coming to fruition.
Buying the plane was easy peasy. It was a snip at €20,000. A Boeing 767 has never been sold to a private individual before. But the plane was in Shannon and was not air worthy.
David considered bringing it by road to Sligo.
The plane is 159-foot long, weighs about 70 tonnes and has a 140-foot wing span.
To bring it by road he would have had to lift 126 ESB wires and 26 sets of traffic lights. These and a few other logistical issues meant that this plan bit the dust.
Plan B was then implemented. A barge was brought from Liverpool and the cargo floated at the next high tide.


I found all of this information on the internet and I saw on RTE News that it has now arrived safely in Enniscrone.
Interestingly, other means of transport like buses, trains and taxis are also to be converted into novel glamps for this holiday park with a difference. The theme of the park will be Transport.
As the seanfhocal goes; Is ait an mac an saol. It's a funny old world.
<<<<<<<<


Vintage Cars at The Listowel Military Tattoo 2016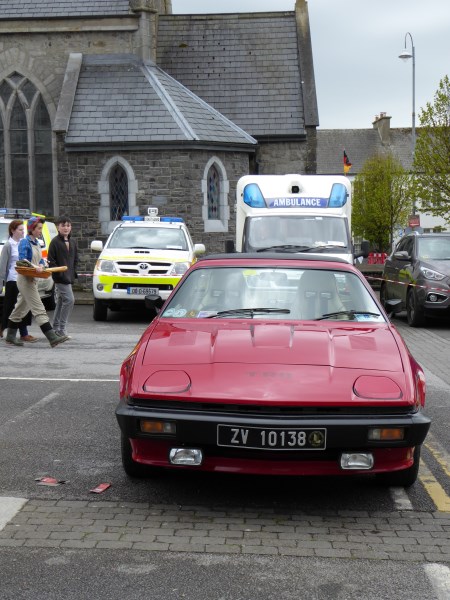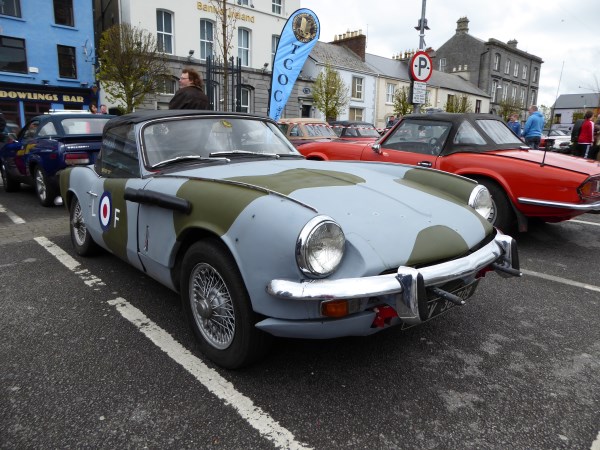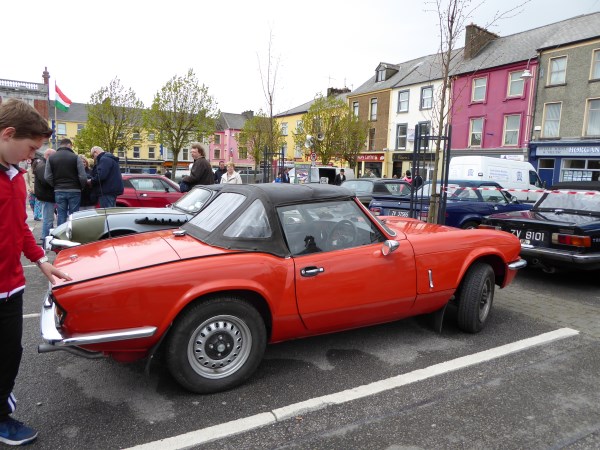 <<<<<<
My Trip to The Living History Park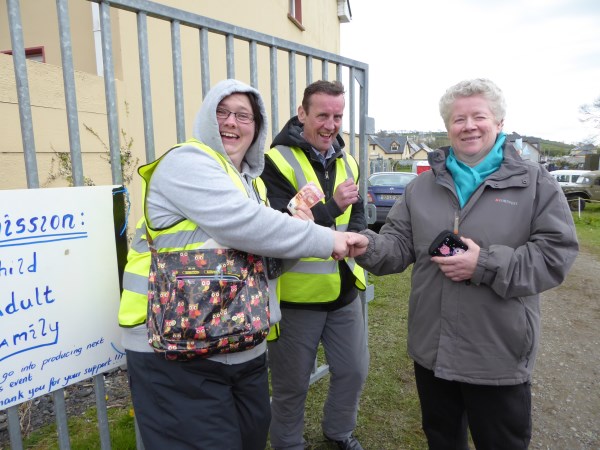 These two were very welcoming to visitors to the Living History Display at Listowel Military Tattoo 2016.
There is a great history lesson to be learned from this kind of experience.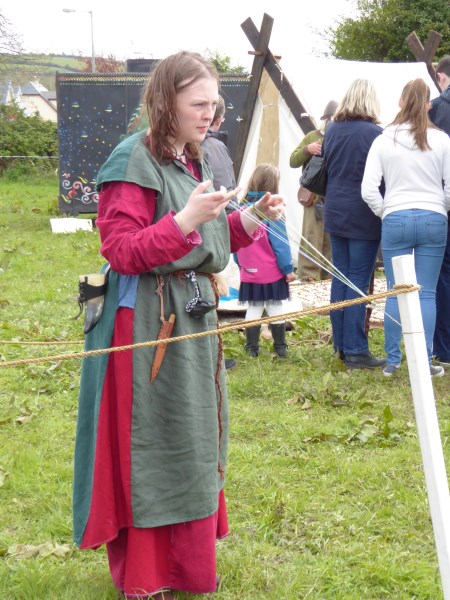 This early Irish settler was weaving a primitive cord.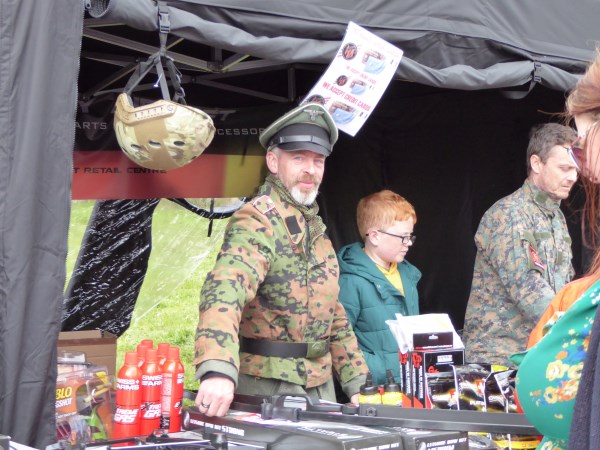 These men had all kinds of military stuff for sale and they appeared to be knowledgeable about their wares.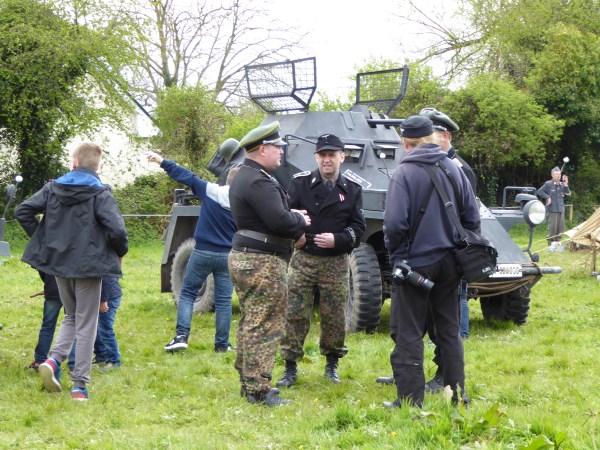 Everywhere fraternising was going on between all kinds of age old enemies.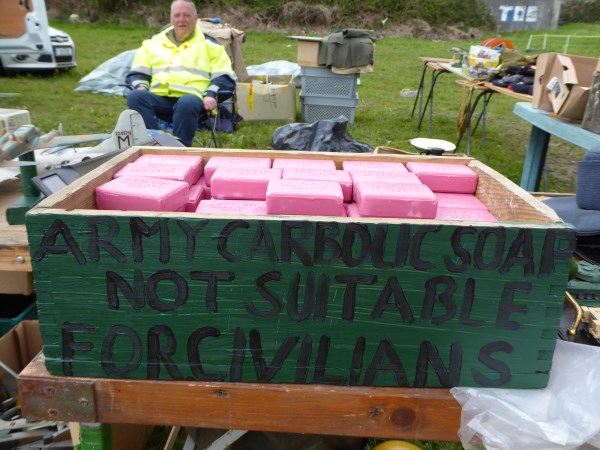 A vendor with a sense of humour
Boys and their toys!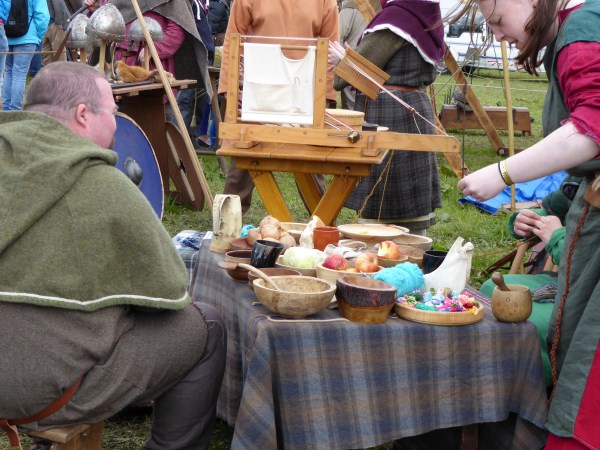 A feast fit for king.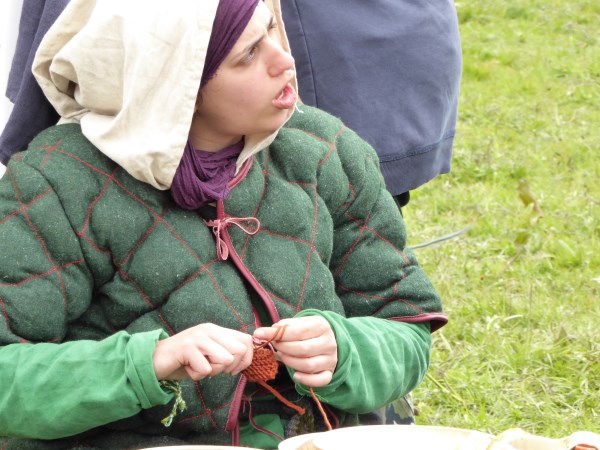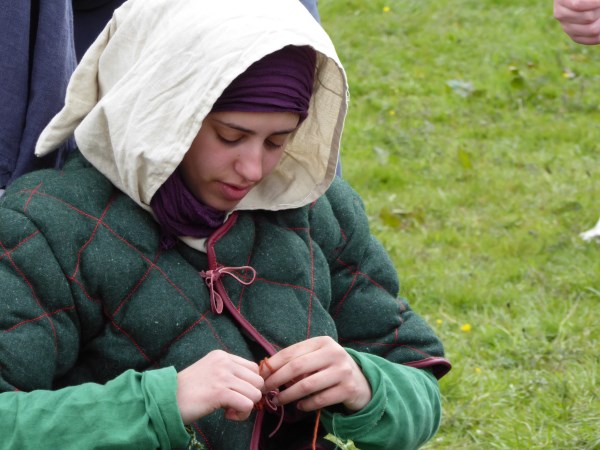 This lady was knitting without needles.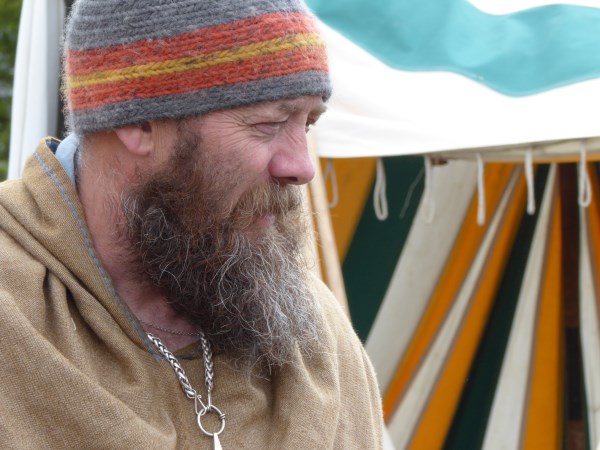 This man, like so many in the park, seemed to fit perfectly the character he chose.
<<<<<<<<
All the Fun of the Fair
I was in Tralee on Sunday May 8 2016 for The annual Kingdom County Fair. I had a great day and I took lots of photos which I shall share in the next few days.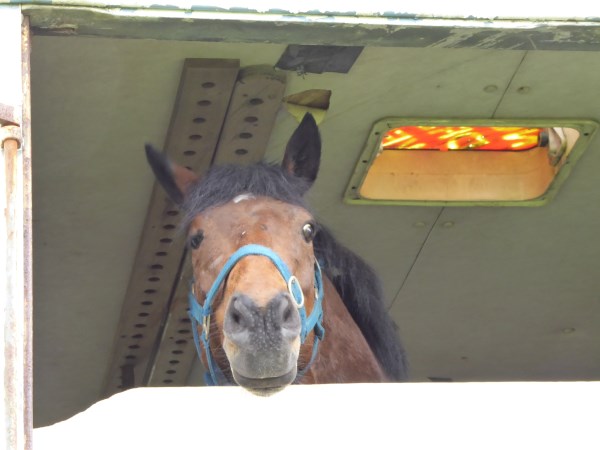 I was late and Chabal was finished his show jumping and was back in his box when I met up with the homies. He came third and gained his first few points for qualification for Dublin. Everyone happy.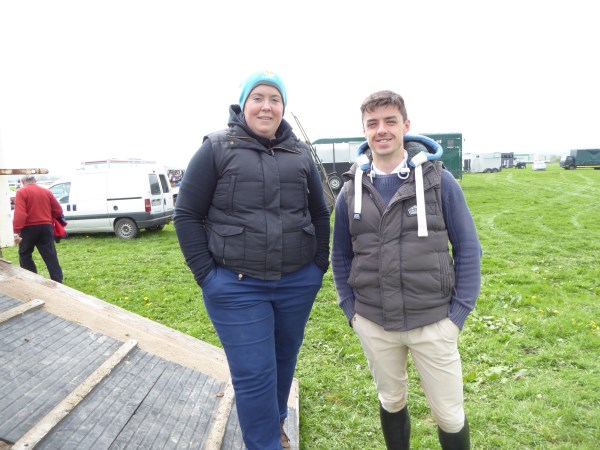 This is my niece, Elizabeth Ahern who part owns the horse with her dad and Brian Coleman who rides Chabal at the shows and events.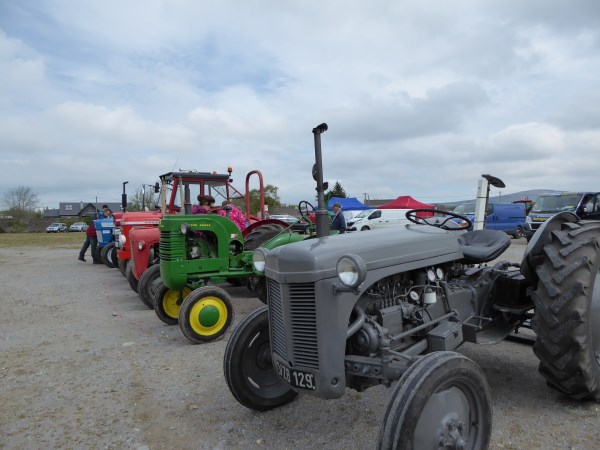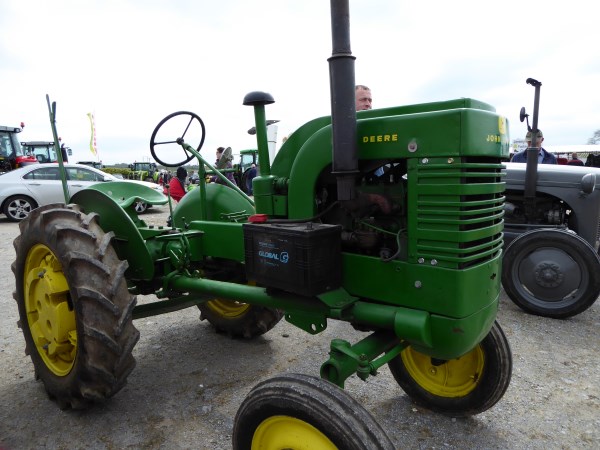 Above are some vintage tractors which were on display.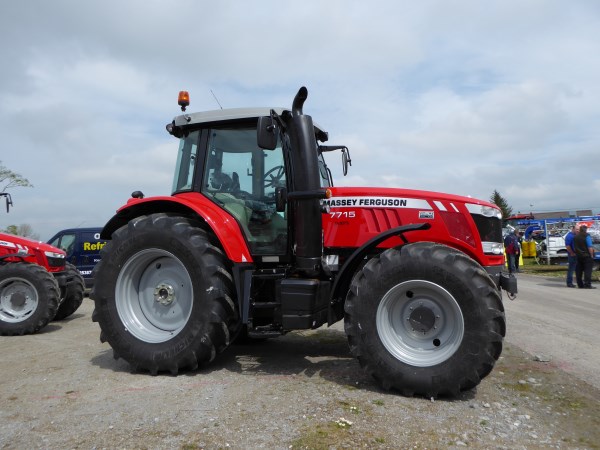 Tractors have grown a lot bigger over the years.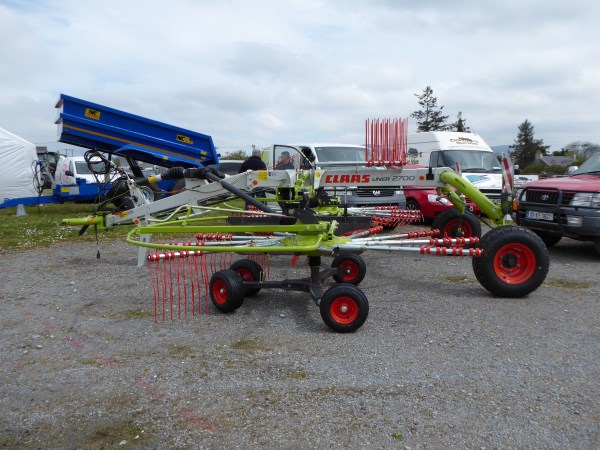 I have no idea what this machine is for, turning silage maybe?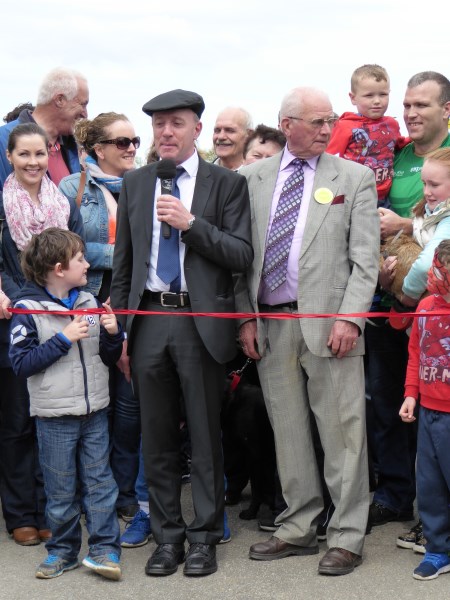 Michael Healy Rae was even later than me . He officially opened the show at 1.15p.m. Unlike me I'm sure that he came at the time he was told to come.