Irish Wildlife Photography Competition Finalist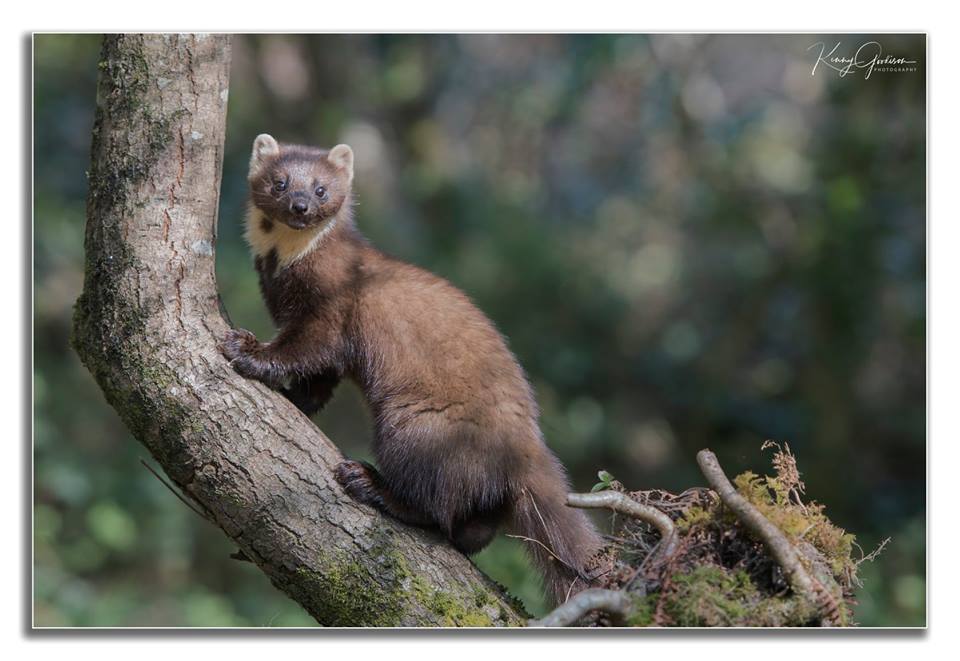 Pine Marten; Kenny Goodison
<<<<<<<
Remember These?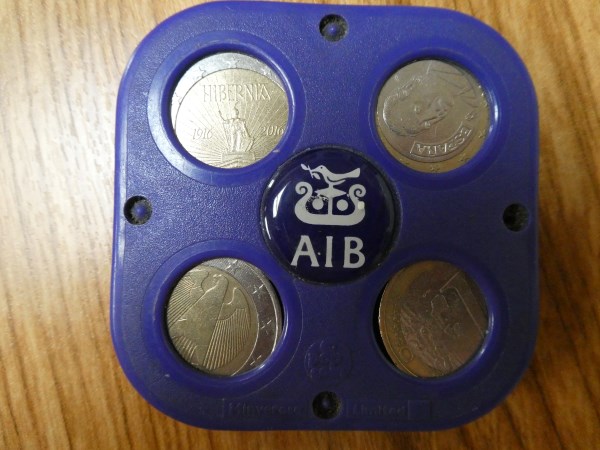 This is a handy coin purse. They were given to customers to mark the introduction of decimal coinage. That was in the good old days when banks gave little nick nacks to customers, money boxes, calendars, diaries, pens etc.
<<<<<<<
The Swallows are late this year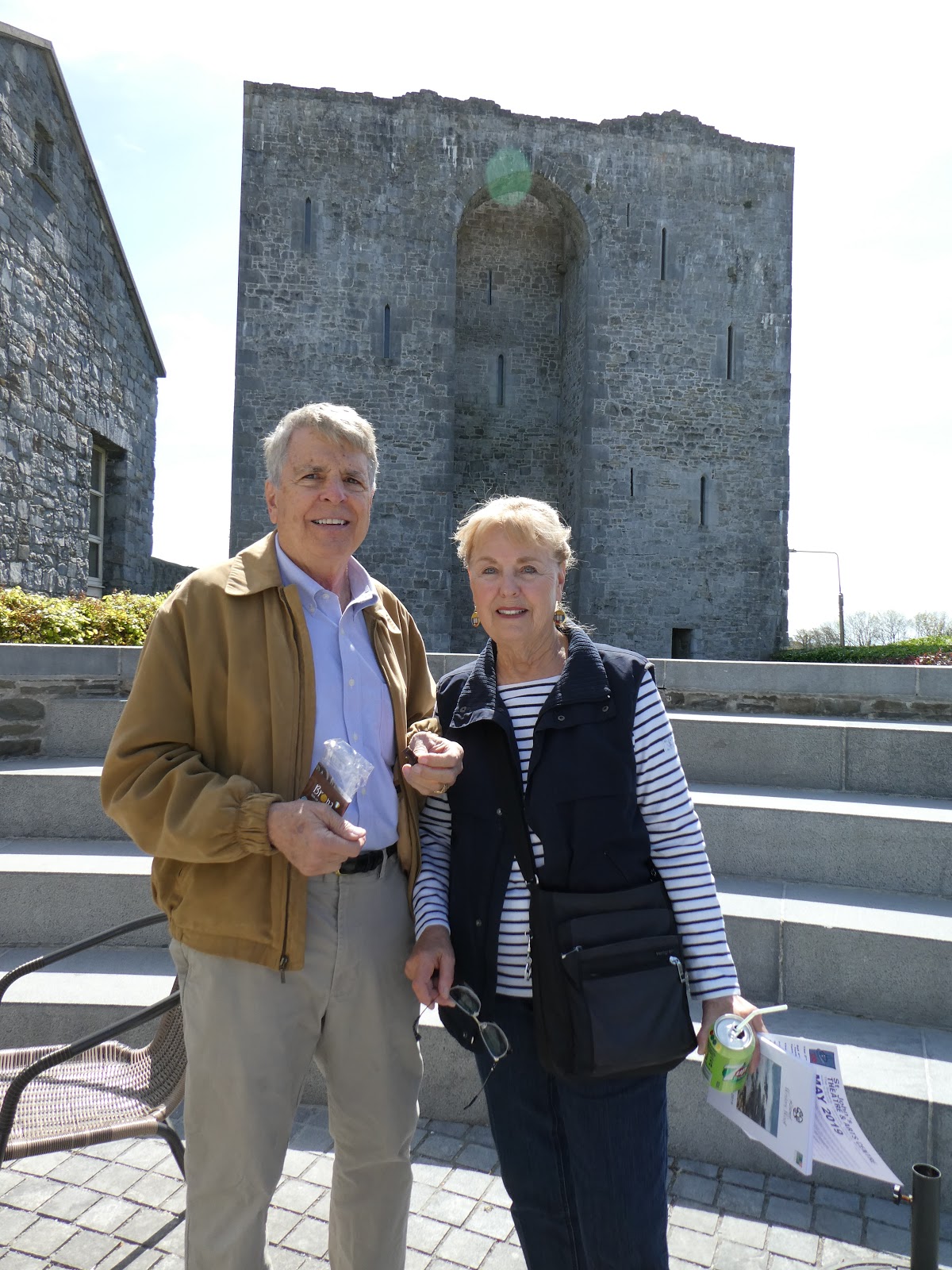 Mike and Sue Nilsson are great supporters of North Kerry in general and Listowel in particular. They spend part of ever year here. It is their second home. They are back just in time for Writers' Week and the visit of our President to present our Tidy Town accolade.
<<<<<<<
Gifts of the Holy Spirit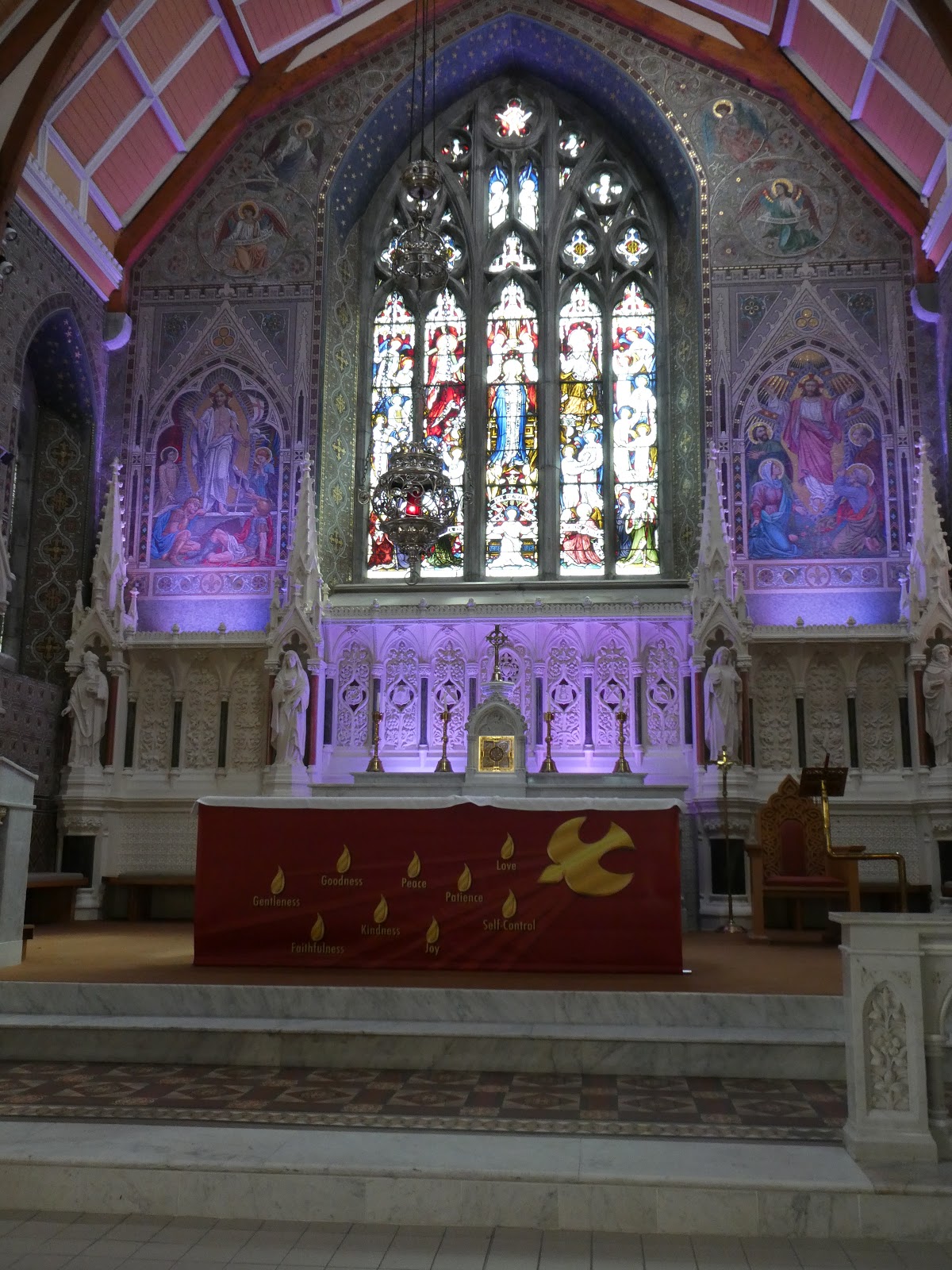 The sanctuary in St. Mary's with the Confirmation altar cloth
These gifts are in addition to the seven big ones…..wisdom, understanding, counsel, fortitude, knowledge, piety, and fear of the Lord. ..
<<<<<<<
The Library Plaza
Lots of work going on here. I'll keep you posted. You would never guess we are expectoing a very important visitor.
<<<<<<<<<


Listowel Writers' Week 2019


Nearly there now!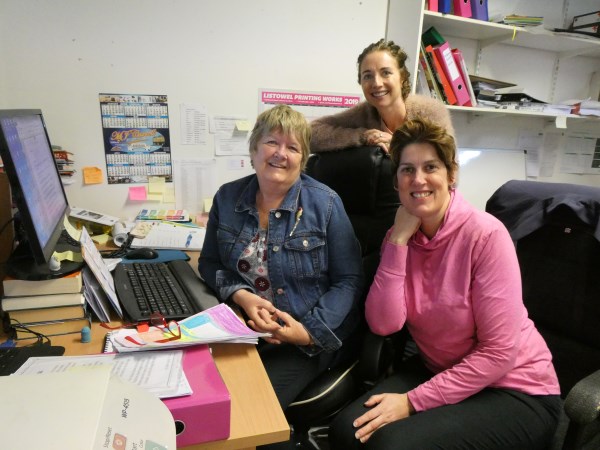 Maria, Sinead and Máire took a minute away from their busy lives to pose for me as I waited for my Ard Curam concert tickets on Wednesday.
Listowel Writers' Week 2019 opens in The Listowel Arms on May 29th. There is a great festival in store so get booking before it's too late.
My friends were planning their week when who should pop by but Catherine Moylan , this year's chair of Listowel Writers' Week accompanied by Liz Dunn, last year's chair. Who better to advise one on the not to be missed events?
And then this happened…….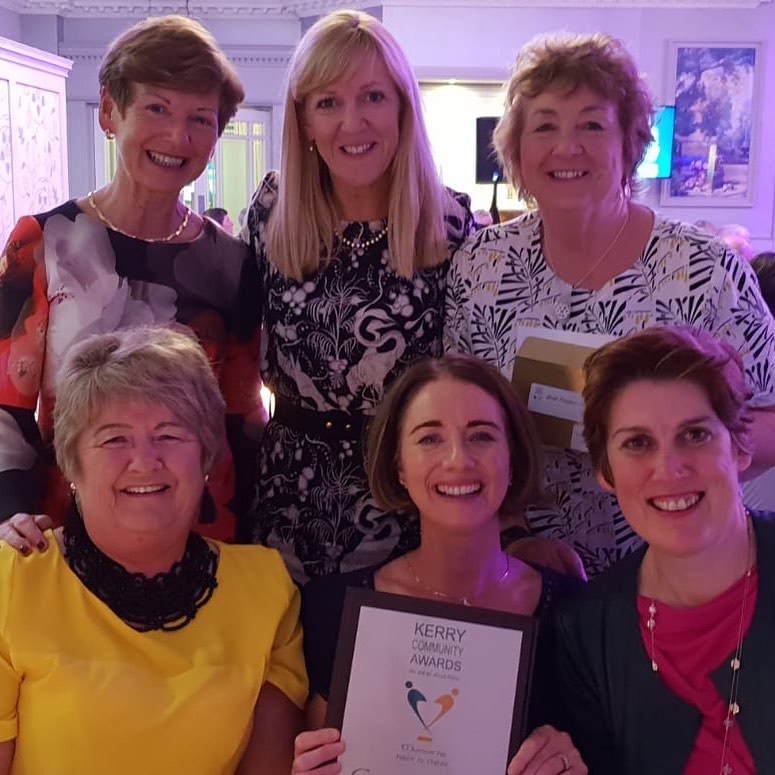 The Listowel Writers' Week team won Gold at the Kerry Community Awards in Killarney last evening, May 16 2019.