Wind Turbines on the hills behind Duagh, Co. Kerry, January 2017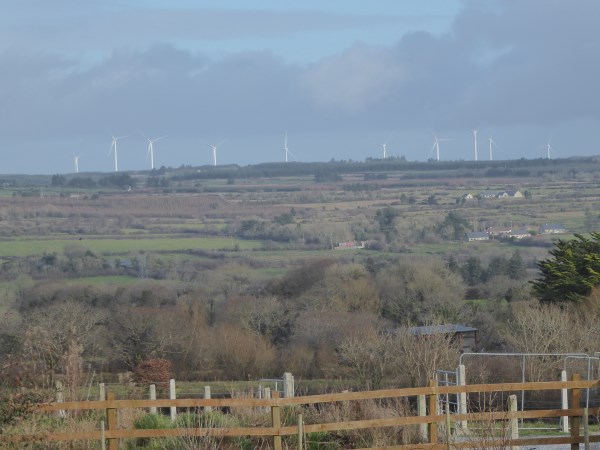 <<<<<<<<<
Memorial in Castle Island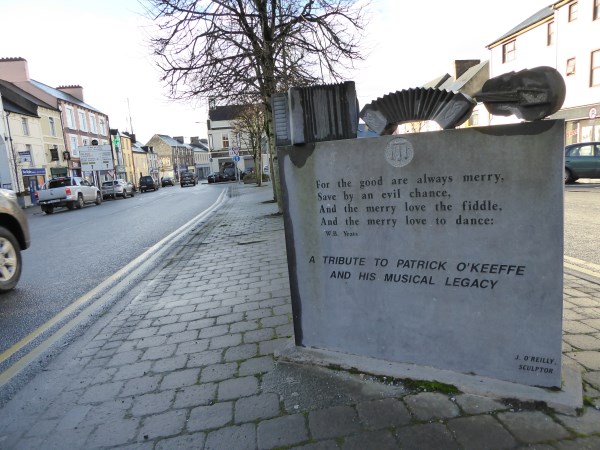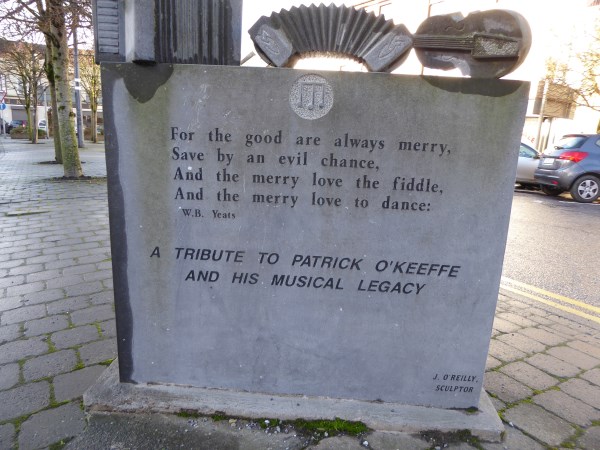 <<<<<<<
St. Bridgit's Duagh
Some more photos from my visit to St. Bridgit's in Duagh in early January 2017.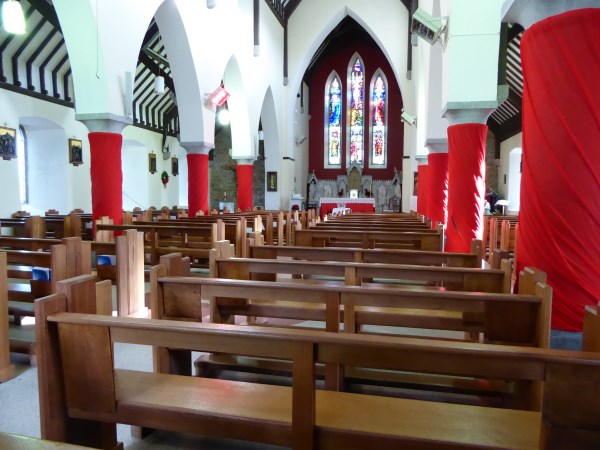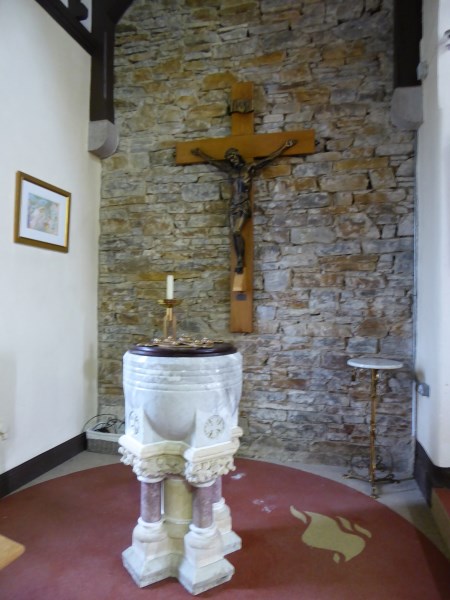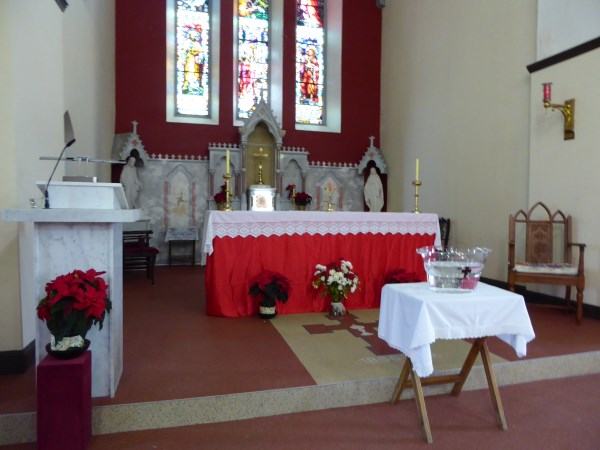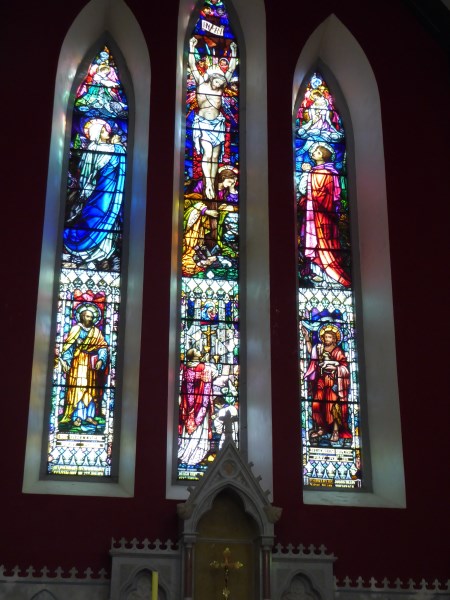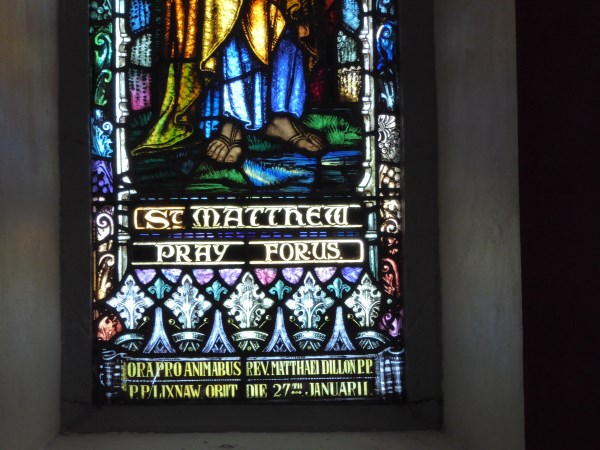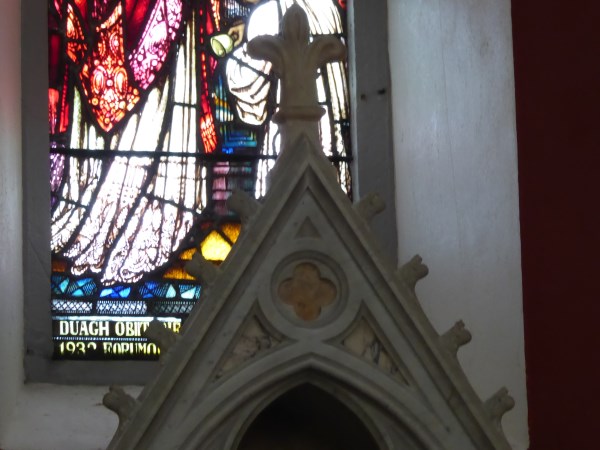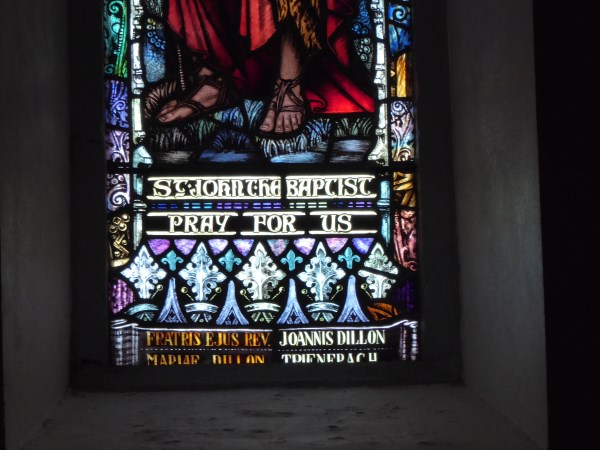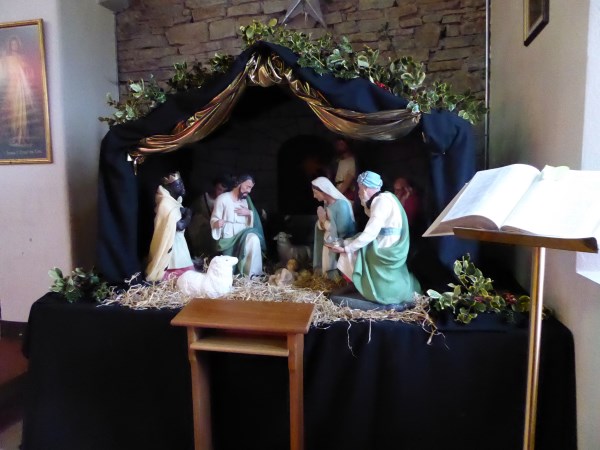 This is the view from the altar.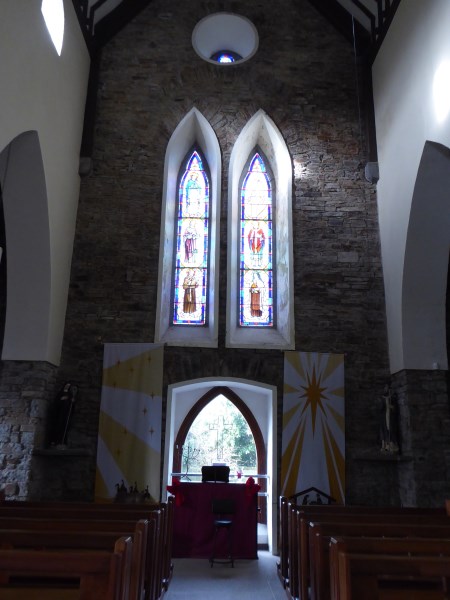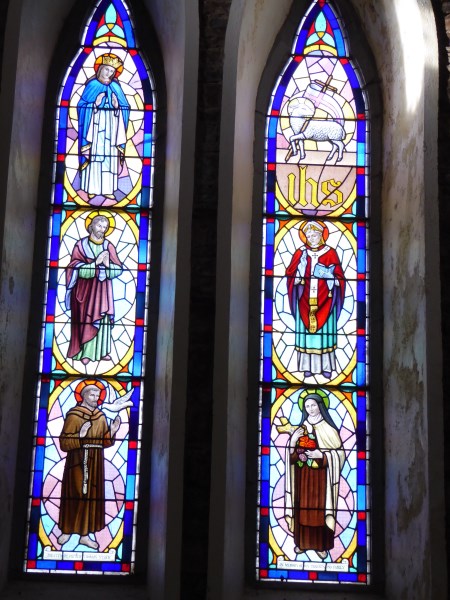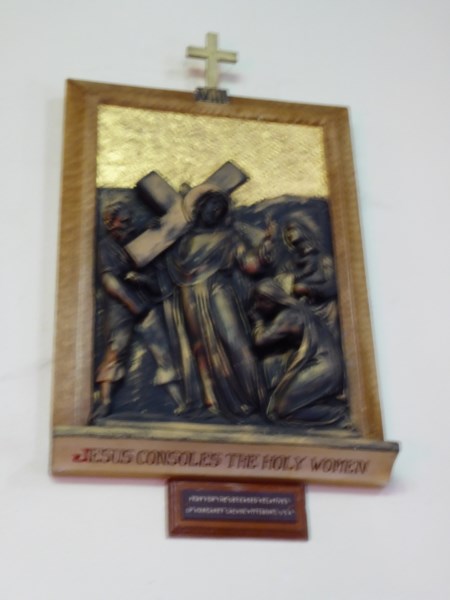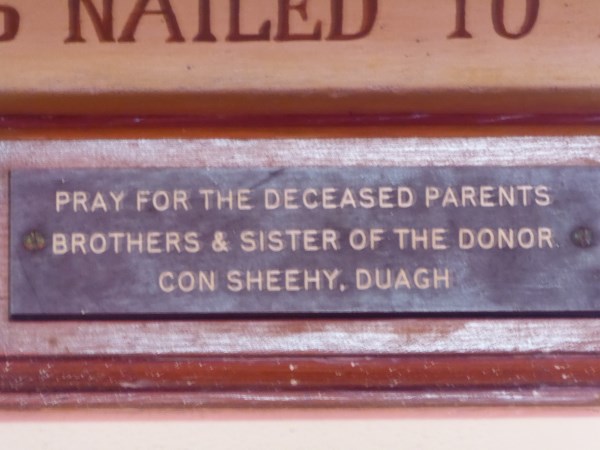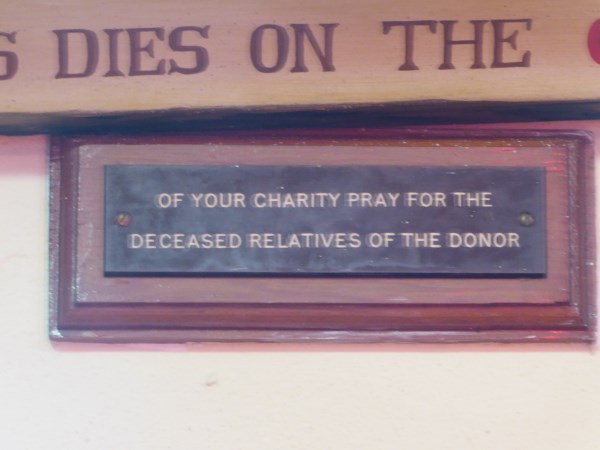 The stations of the cross were all sponsored by benefactors.
<<<<<<<<
Presentation Convent Then and Now
Another reminder of what we have lost.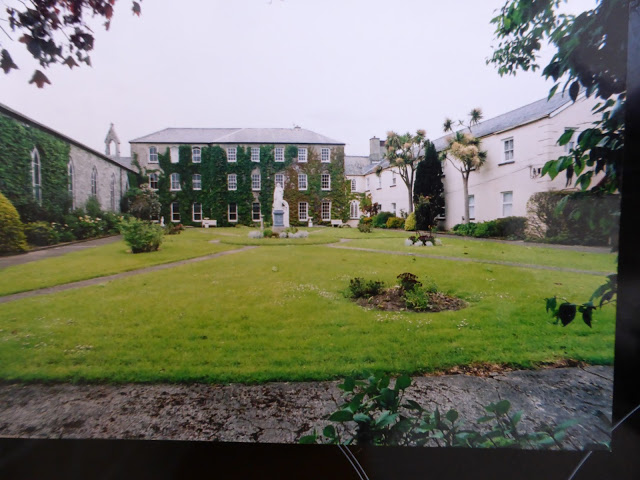 This photograph was taken by the late Tim Griffin who looked after that lawn and flower beds so well.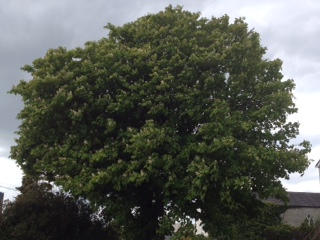 This magnificent horse chestnut tree stands outside Toirbheart, the old primary school.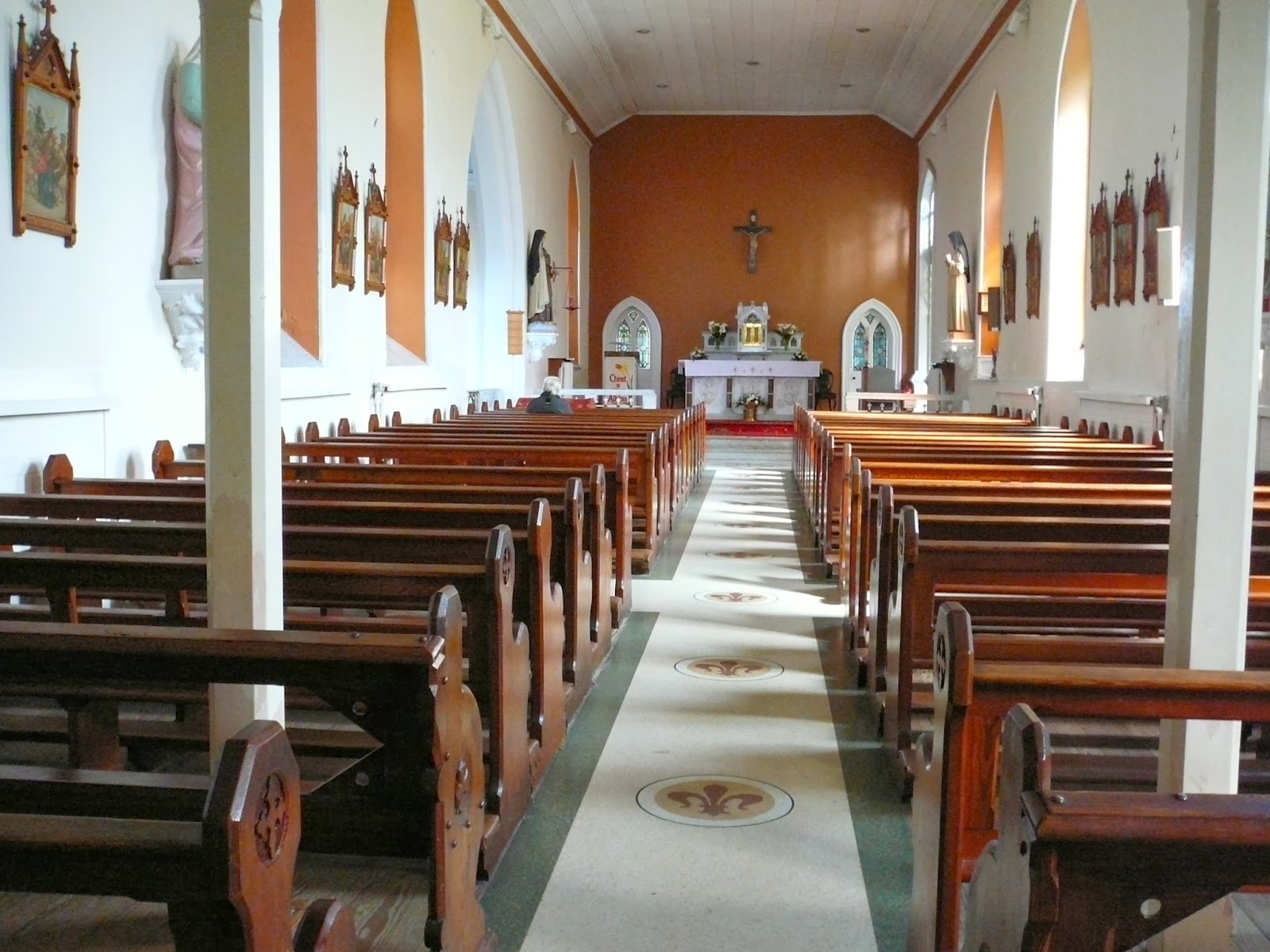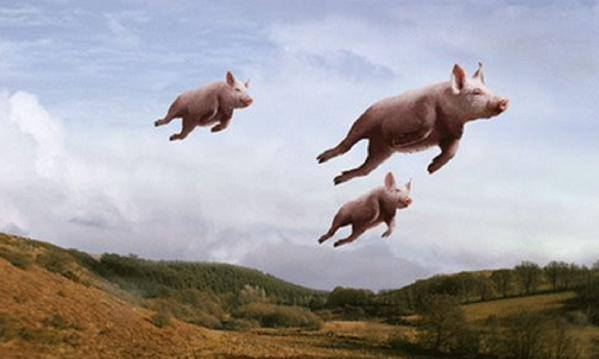 I think we'll see these before we ever see it returned to its former glory.
<<<<<<


Listowel Badminton Club Invitational Tournament 2017


Junior Griffin is Mr. Badminton in Kerry. He is always coming up with new plans to promote the game. I met him in the community centre on Sunday last and he told me about a new fun sideshow he had introduced this year. The photographs tell the story. The rhymes are Juniors.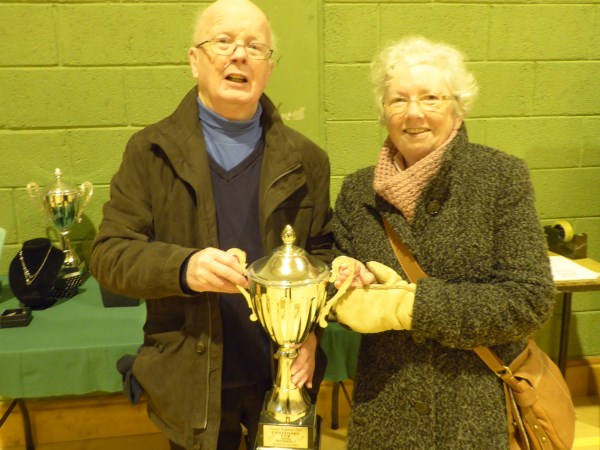 No, I didn't win the cup or any other prize for badminton ever. It was Junior's idea that we pose with it in the absence of the Junior Griffin cup which was played for on Saturday and was on its way to Cork.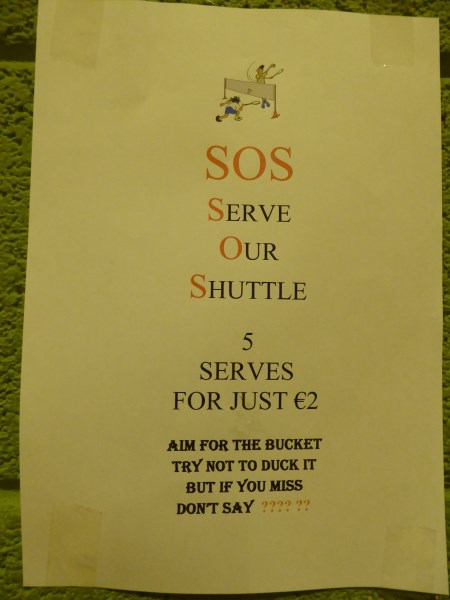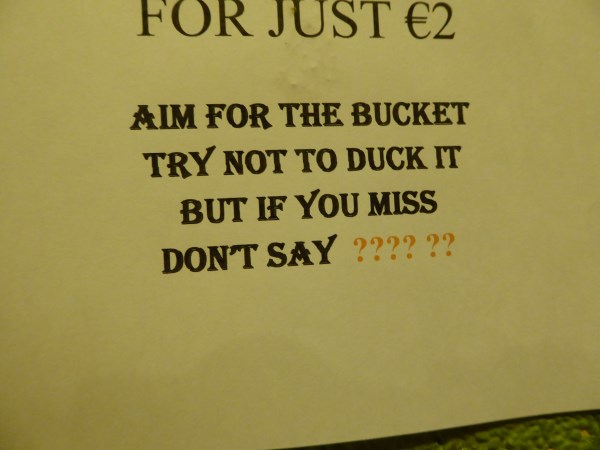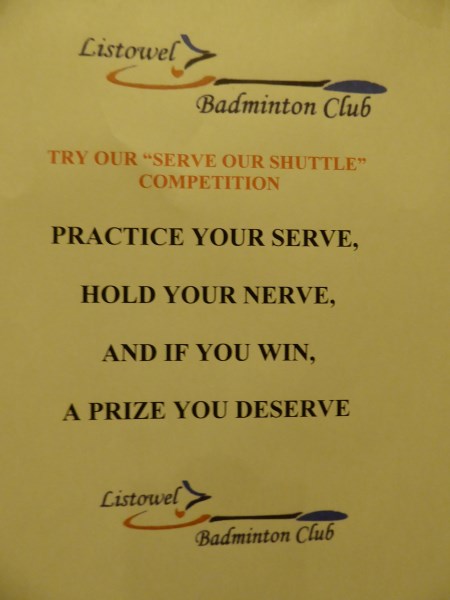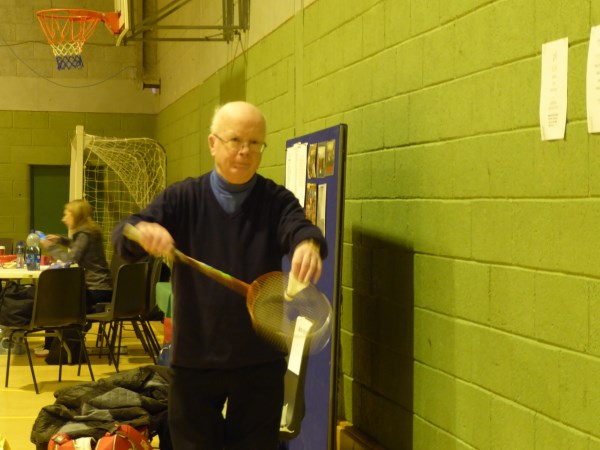 Junior showing how its done.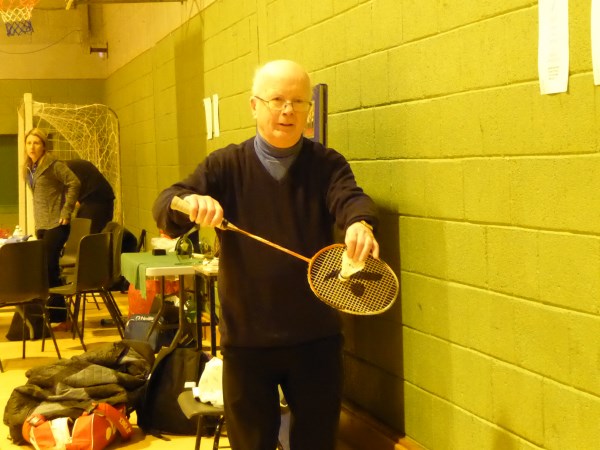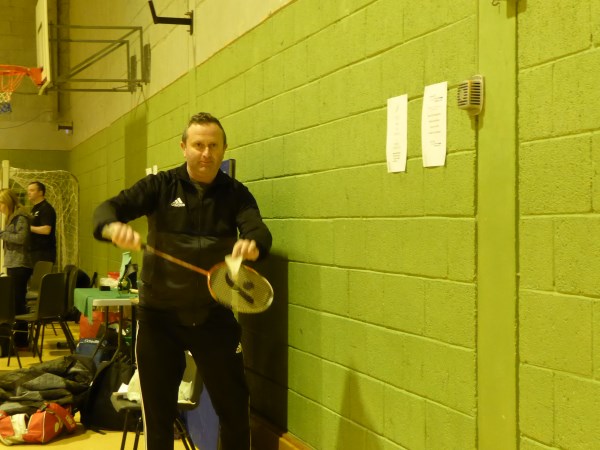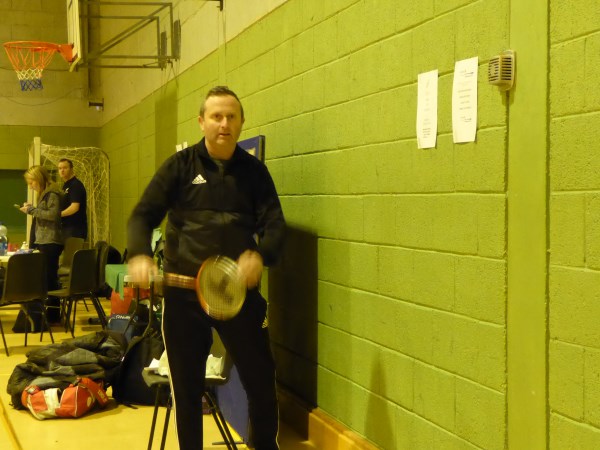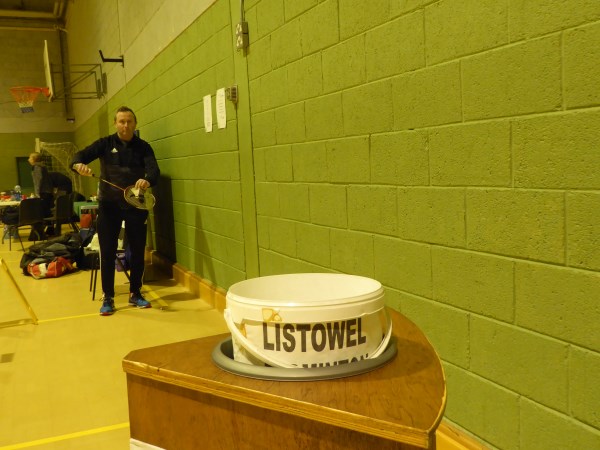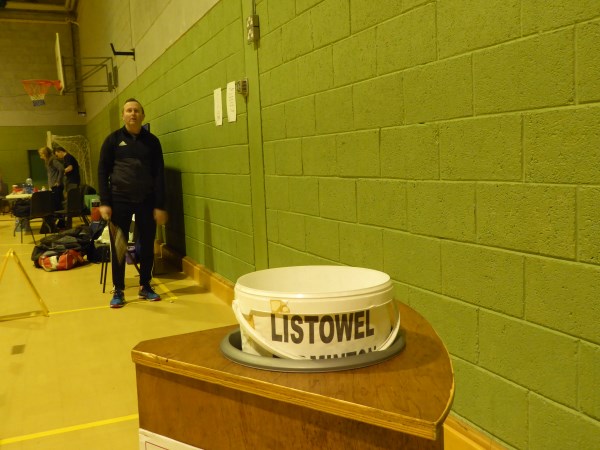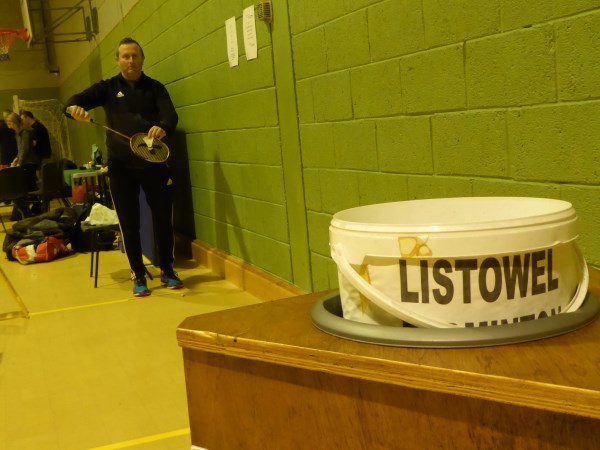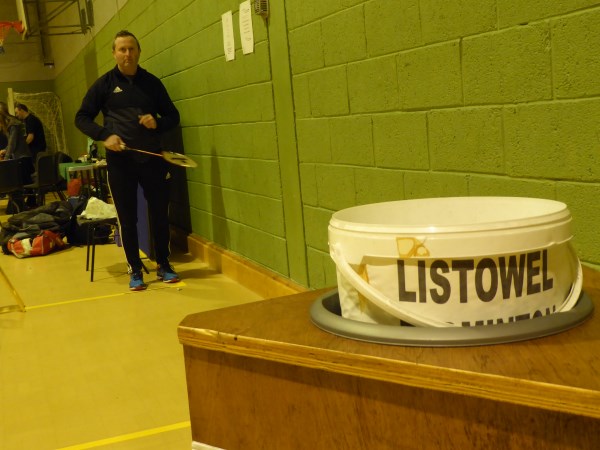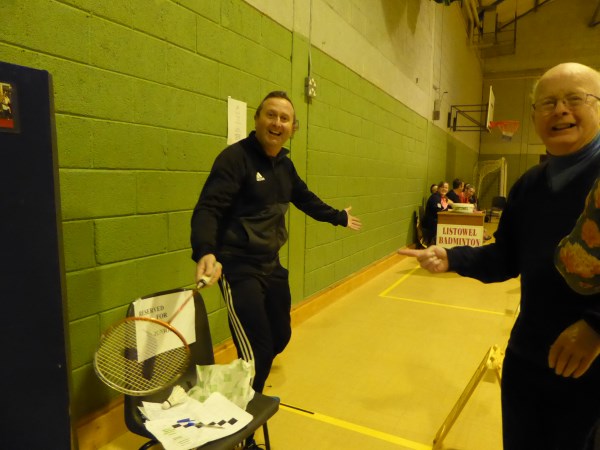 If at first you don't succeed, try, try and try again. Mark, despite his admirable record of Saturday, had to take a few goes on Sunday but he did succeed in getting the shuttle in the bucket.