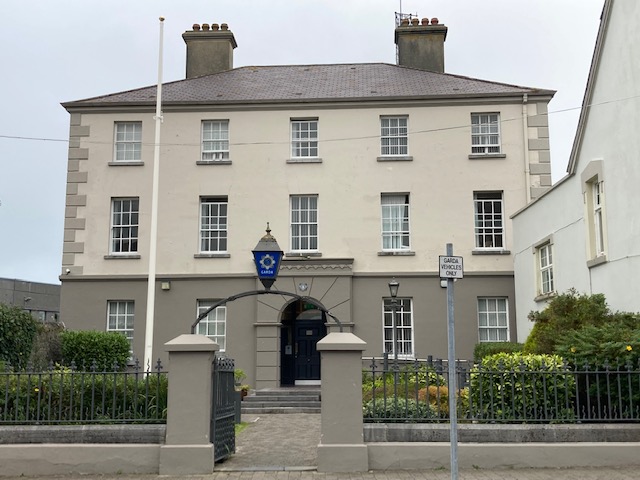 Listowel Garda Styatio in Sept. 2023
<<<<<<<<<
Keeping an Eye on Things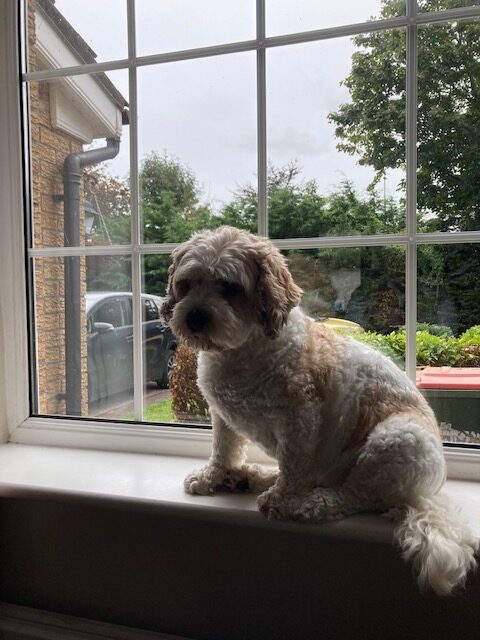 Molly at home
<<<<<<<<<<
Celebrating 40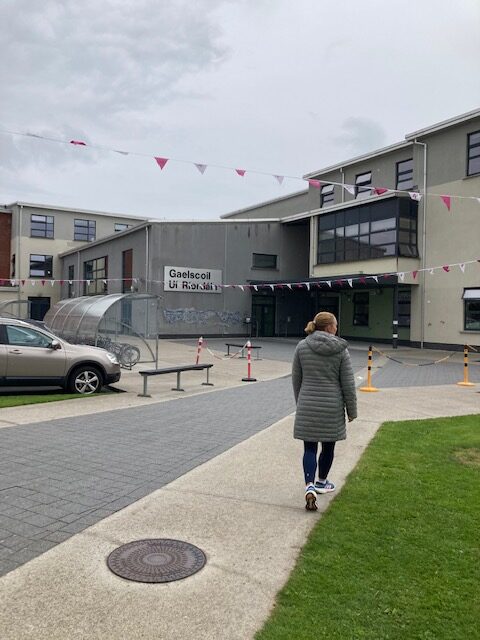 Gaelscoil Uí Riordáin in Ballincollig is celebrating 40 years since its humble beginnings in an old supermarket. The school has has the same principal, Gabriel ÓCathasaigh, since its inception.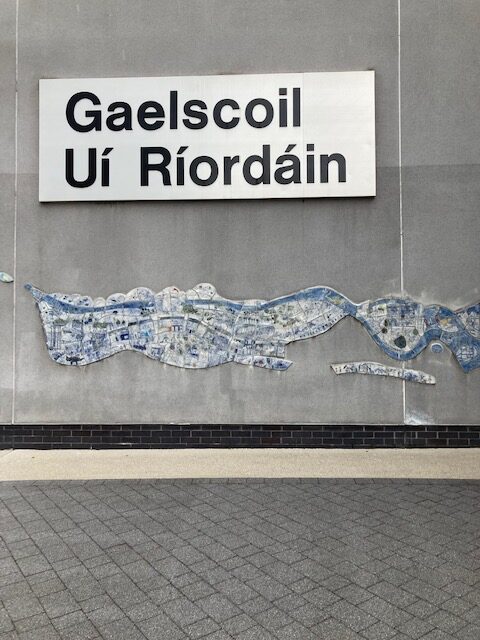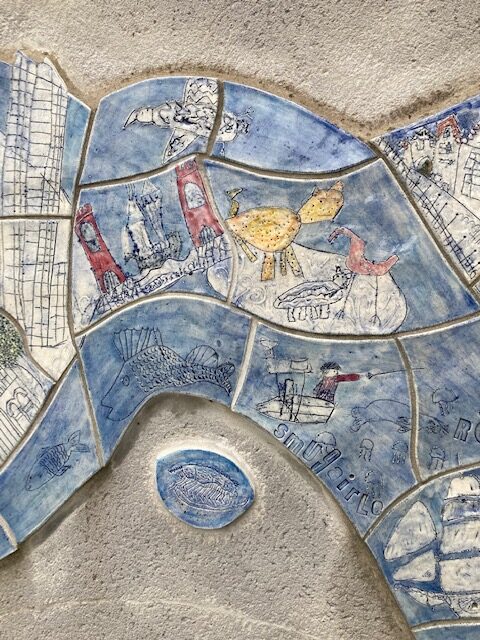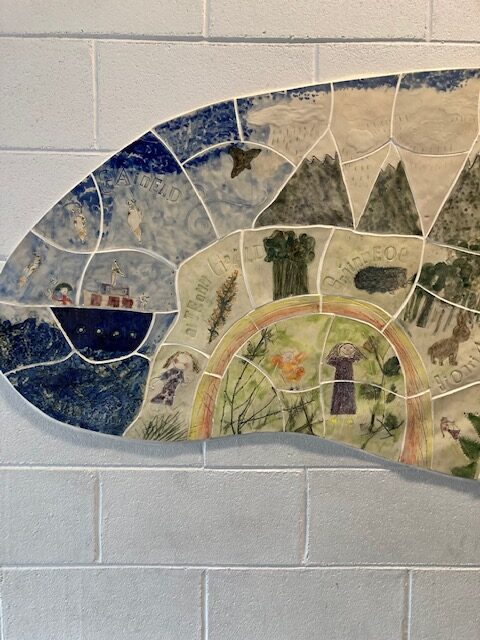 It is part of the contract for new school buildings that the contractor set aside a percentage for art. The art project funded from this percentage is Abhainn an Feasa, the Salon river in ceramic tiles depicting stories along the river and its banks.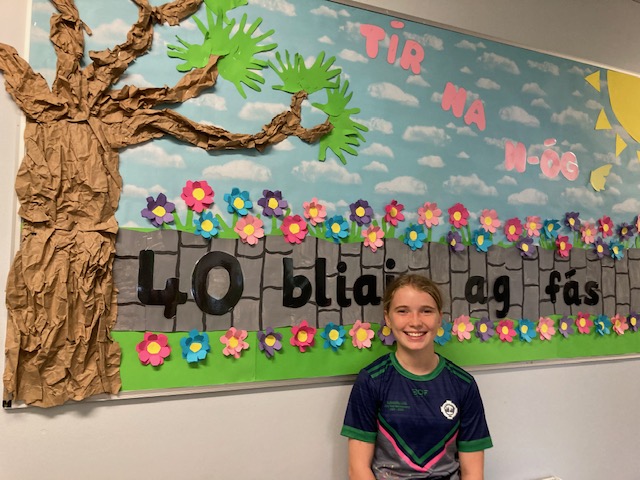 Cora is in 6th class. She posed for me with some of the magnificent artwork on display when I visited.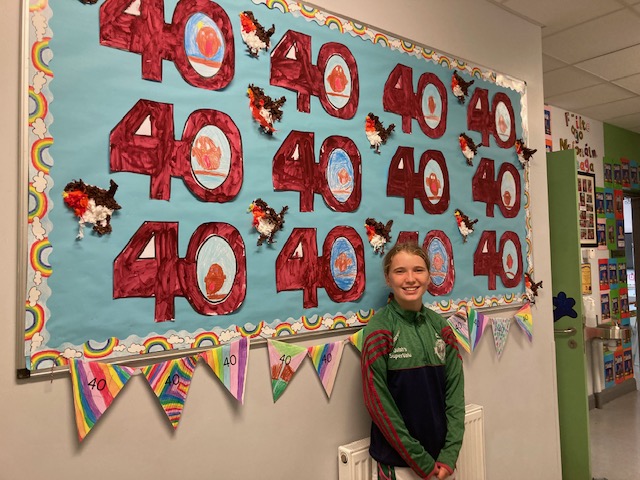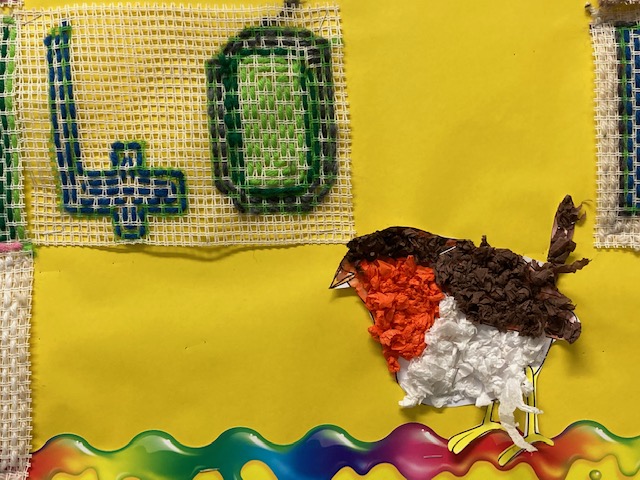 The significance of the robin harks back to the poet from whom the school takes its name. Seán ÓRiordáin's famous anthology is titled Eirbeall Spideoige. (The Robin's Tail)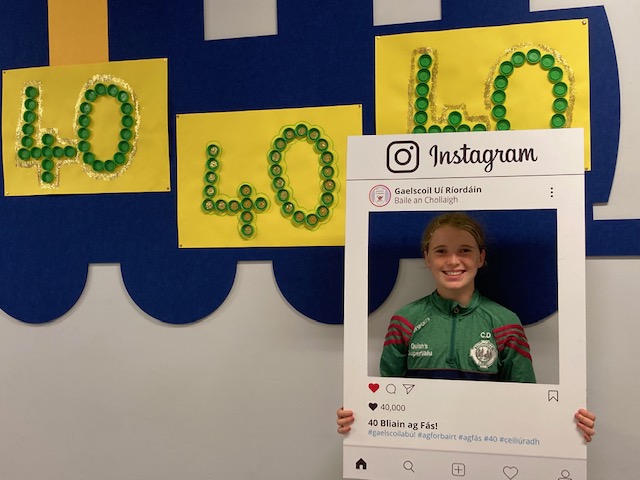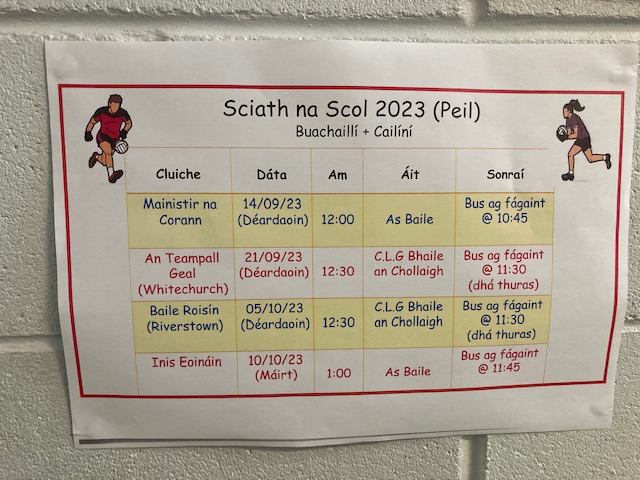 The reason Cora was out of uniform was because she had just returned from playing a Sciath na Scol football game. This is a very competitive school league in hurling and football. Gaelscoil Uí Riordáin is defending its titles in both disciplines. They would dearly love to celebrate their 40th with wins.
<<<<<<<<<<<<
My Annual Leave
It's race week. Those of us of a certain vintage never work during race week. I'm hoping to go to the island with my houseguests and If I do I'll take a few photos for you.
Wish me luck!
<<<<<<<<<