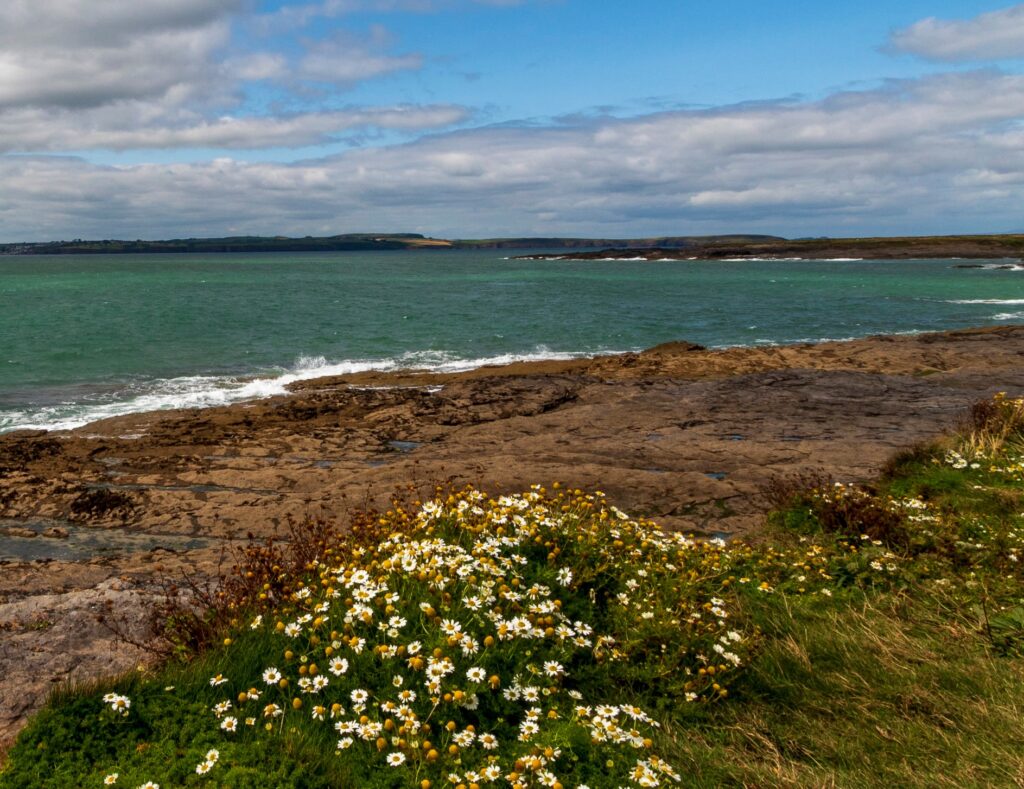 <<<<<<<<<
Some of Listowel's Old Stock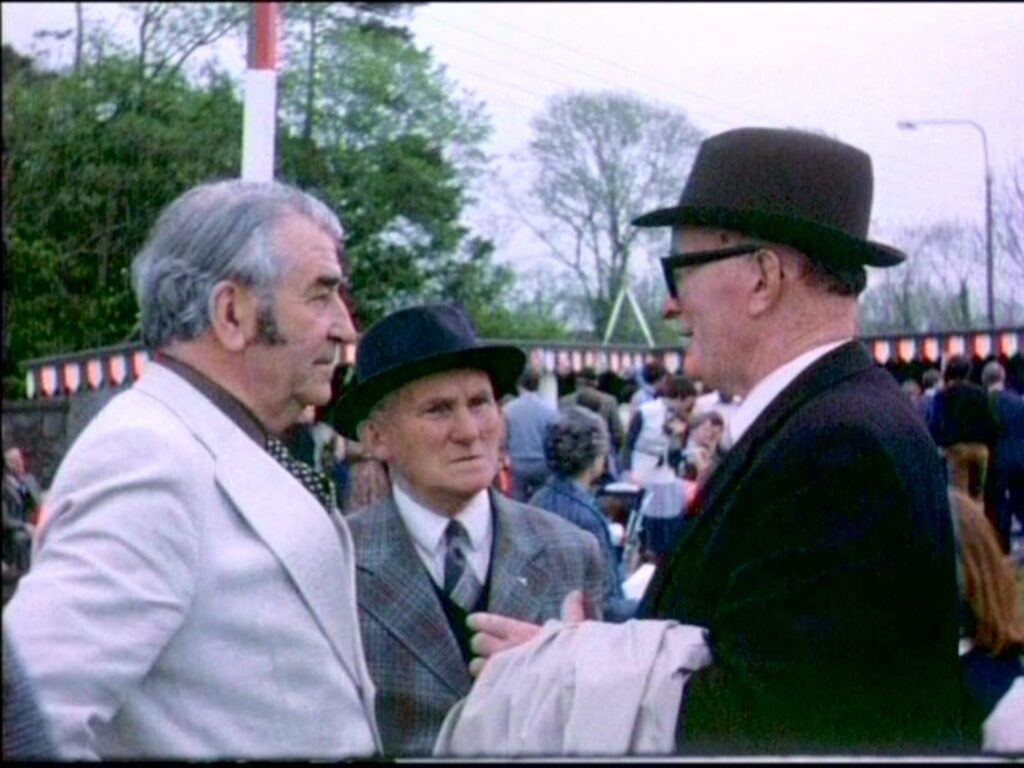 This marvellous old snap is one of the great photos shared by Mike Hannon on Facebook.
In the centre of the photo is the late Ned O'Connor of Convent Street.
Ned was the first Listowel man I met on my first visit to town. The year was 1972 or 1973. I was a very young teacher and on my first big assignment. I was to examine the Leaving Cert. class in Presentation Secondary School in oral Irish.
I had never been to Listowel before.
I looked up the Bord Fáilte book for a suitable Bed and Breakfast for the week. (There was no internet in those days)
I think it was the Convent Street address that prompted me to choose Ned O'Connor's premises. I figured it was surely within walking distance of the school. It was.
I arrived on the Sunday evening, to begin work on Monday. Ned welcomed me and showed me to a very comfortable room. He told me that the week before the "Padre Pio priest" had stayed in that very room.
The next morning after my breakfast, Ned gave me an orange to bring with me to school. He told me that he thought my voice would be sore from all the talking and oranges were great for relieving a sore throat. I had never stayed in a B and B before but I knew that this level of caring couldn't be the norm.
As an ambassador for Listowel, Ned did an excellent job.
May he rest in peace.
By the way, the Leaving Cert girls did excellently well in their oral exam.
<<<<<<<<<
It's Done and It's Lovely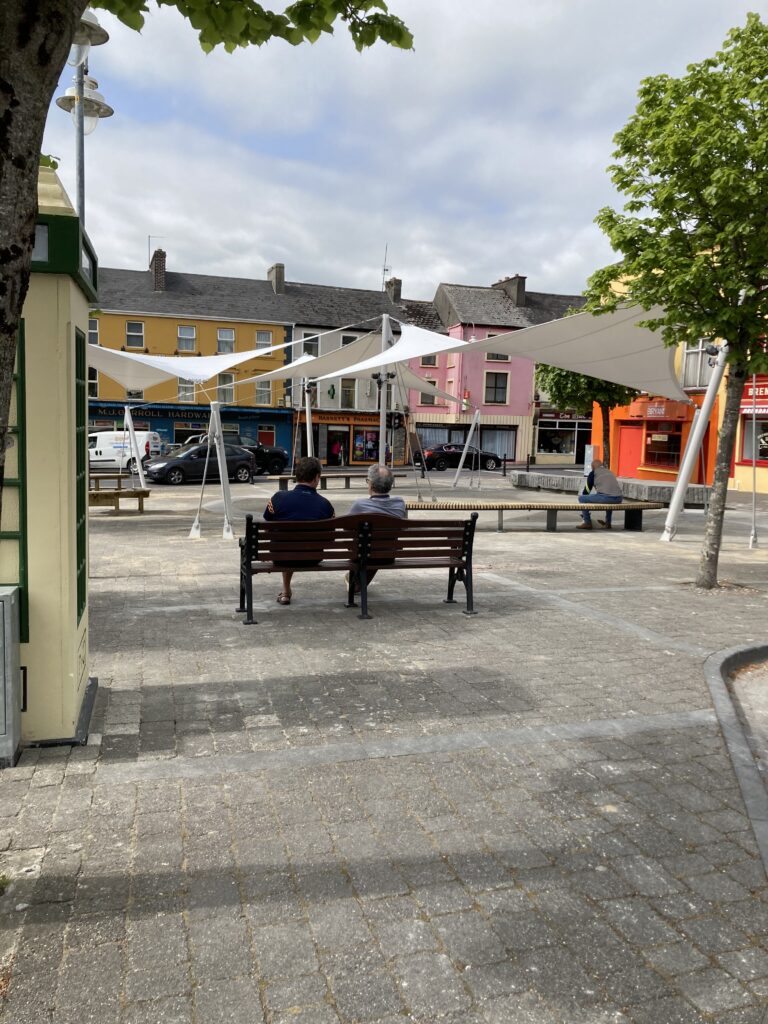 And who are the two men enjoying a chat and admiring the newly unveiled area?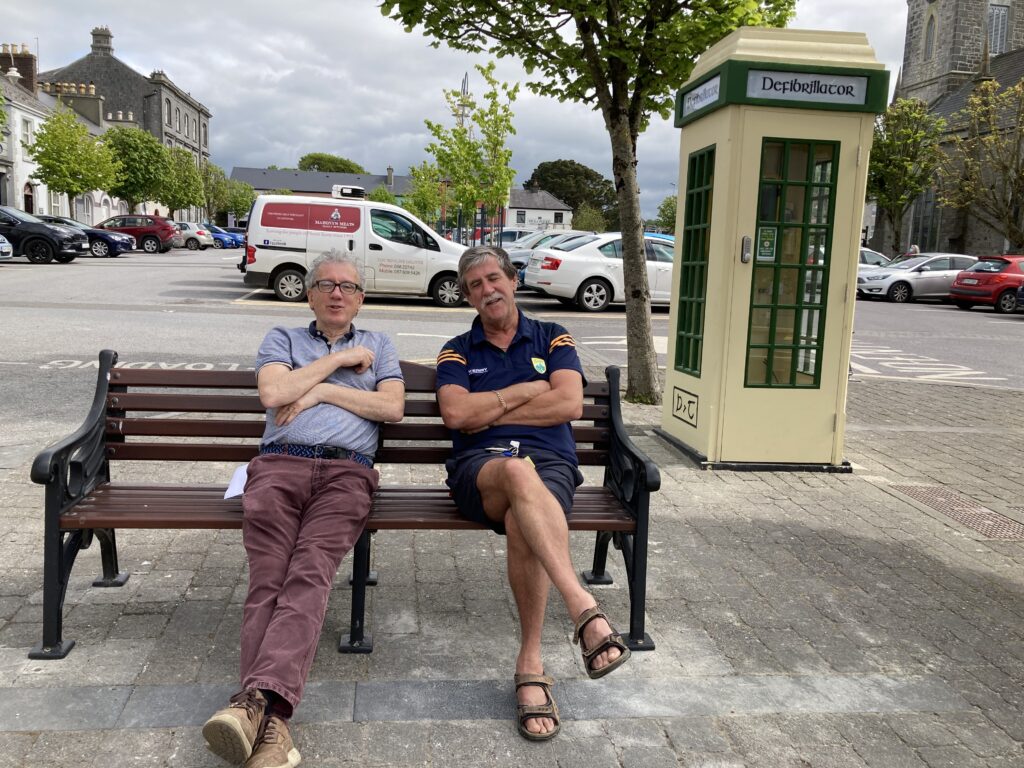 Billy Keane and Aidan ÓMurchú were relaxing in the sunshine in the new facility.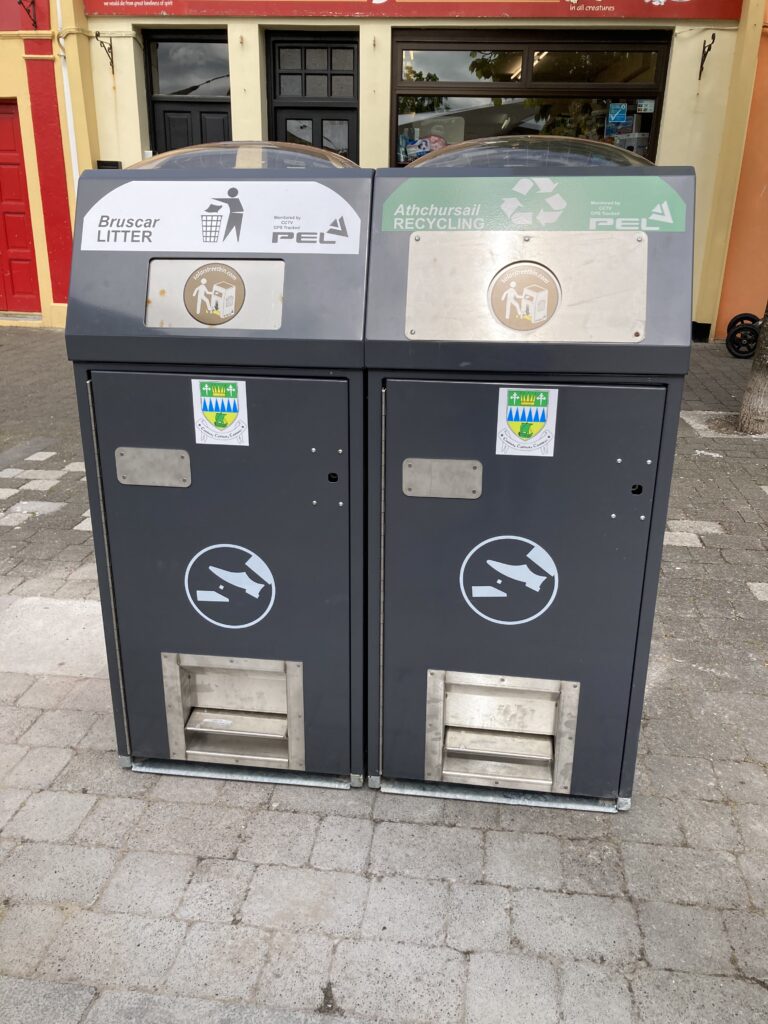 Necessary but a bit unsightly in our lovely new meeting, performing and eating space
<<<<<<<
From 2002/03 Pres. Yearbook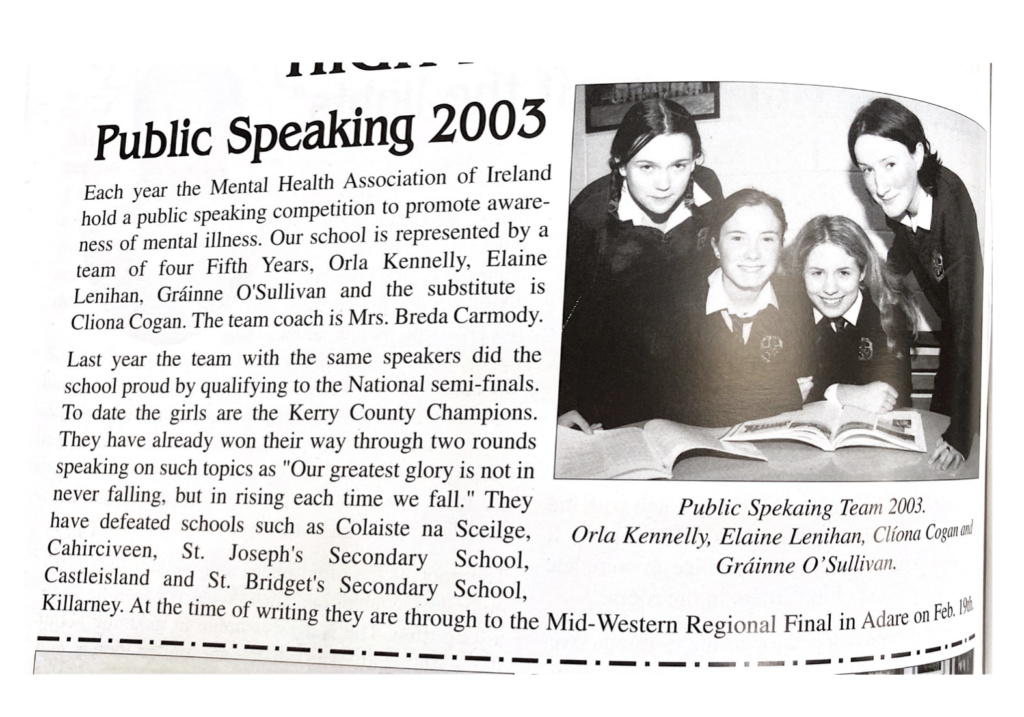 <<<<<<<<<<<
Dáithí Óg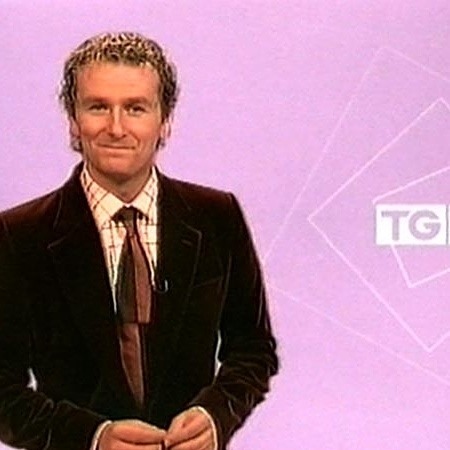 Back in the day Dáithí ÓSé used to be a weatherman on TG4
<<<<<<<<<<<<