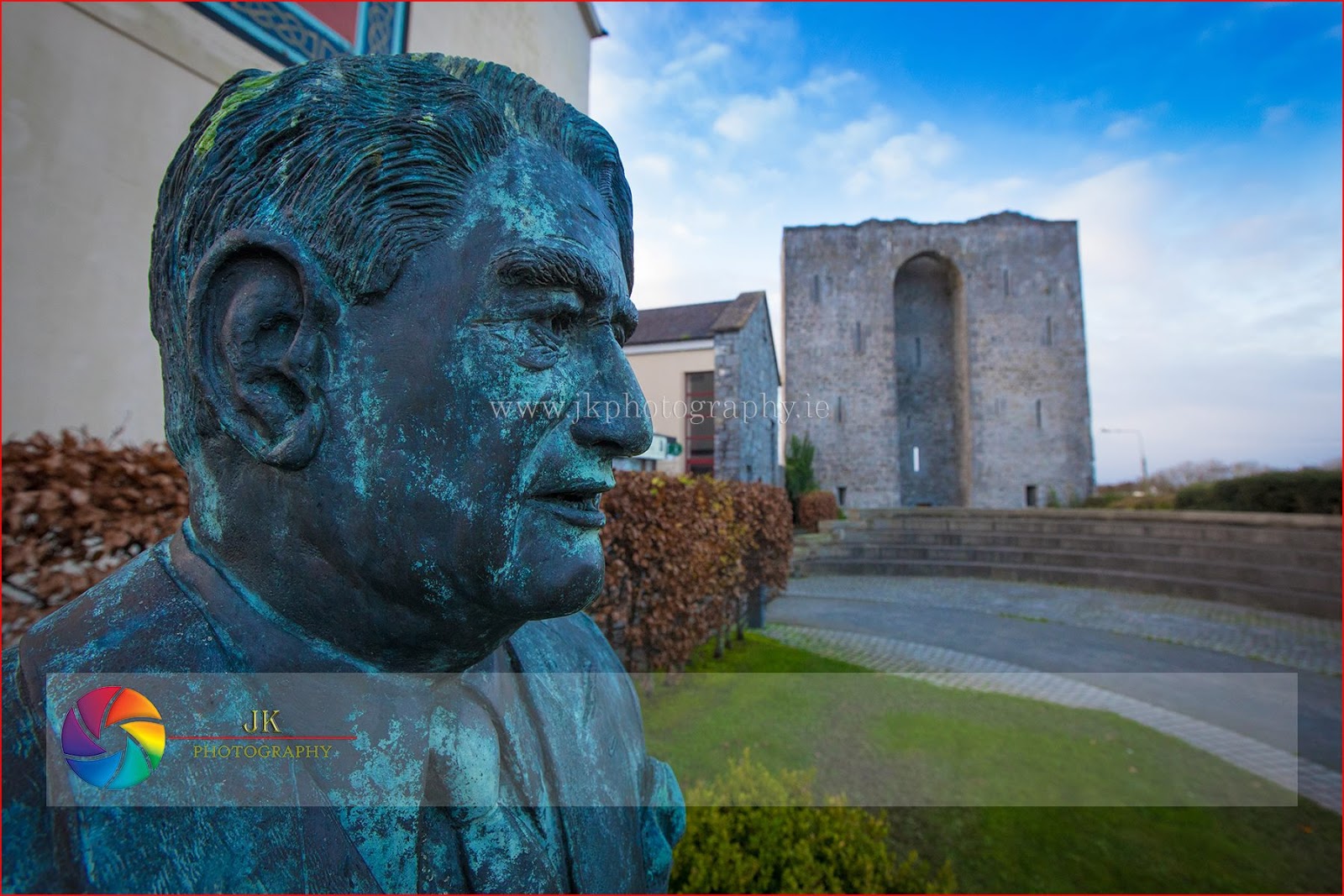 Photo: John Kelliher
<<<<<<<<<
A Timely Poem; November's Butterfly by Larry Belt
Sometimes in November
When the sun is sitting high
An Autumn breeze will steal the leaves
And cause the trees to cry.
Sometimes in November
A butterfly will appear
A cherished thought, a battle fought
For one you loved so dear.
Sometimes in November
Loved ones pass away
You wallow in grief, seek relief
And then you learn to pray.
Sometimes in November
An angel gets its wings
It's good and bad, but always sad
the joy and pain this brings.
Sometimes in November
A family says goodbye
as Heaven waits
To open its gates
To November's butterfly.
<<<<<<<<
A Photo from 1975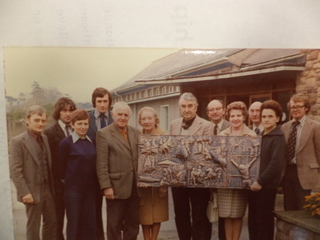 The occasion was a presentation to Bryan MacMahon by the teachers of Scoil Realta na Maidine
<<<<<<<<
A Famine Commemoration in November 2017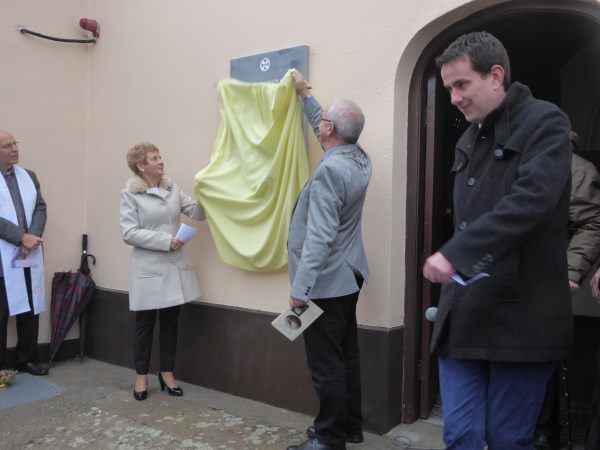 The plaque was unveiled.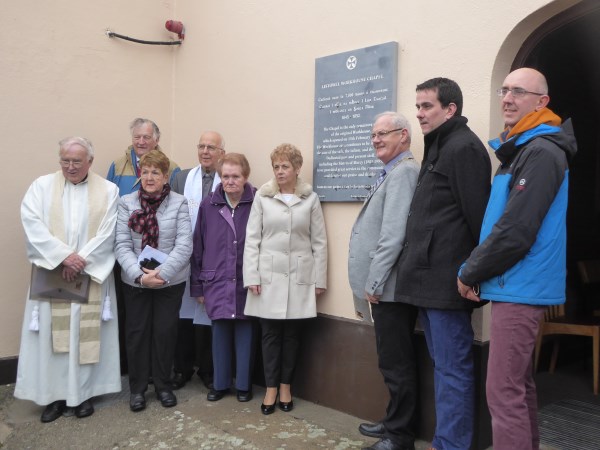 We took a few photos of the dignitaries.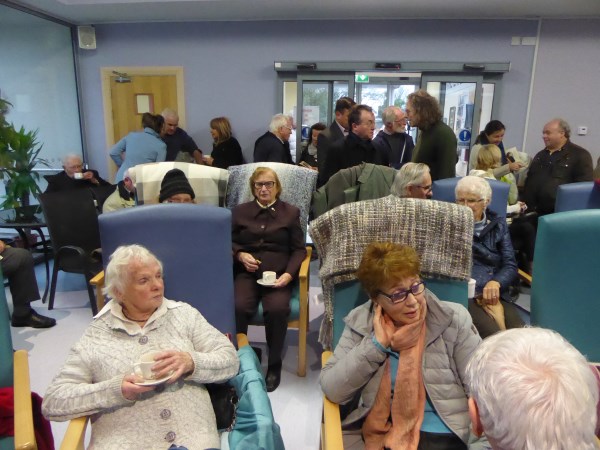 Then we repaired across the way to Ard Churam for a cup of tea, a chat and a few talks about Listowel and The Famine.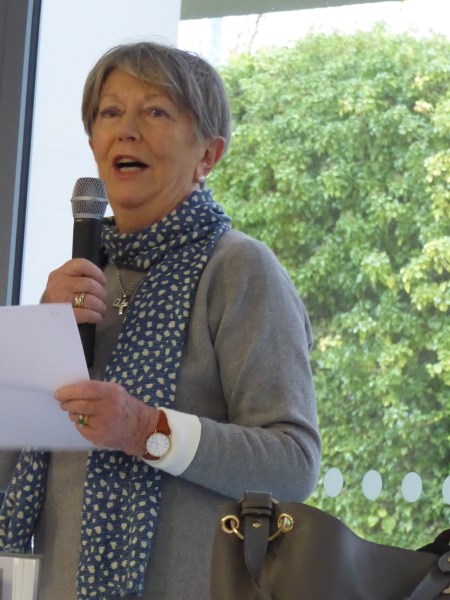 First up was historian and genealogist, Kay Caball. She took us back to the dark days of the 1840s when sending your 14 year old daughter to Australia seemed like the only hope for her future.
I heard a quote recently when someone was referring to today's awful refugee crisis.
"No parent puts his child into a leaky boat on rough seas unless he believes that he is safer there than he is on land."
Listowel in the 1840s and 50s was similar. Parents sent their daughters to the other end of the world and an uncertain future in order to save them from the horrors at home.
Kay's talk was laced with anecdote and human interest stories. The Earl Grey girls came to life before our eyes.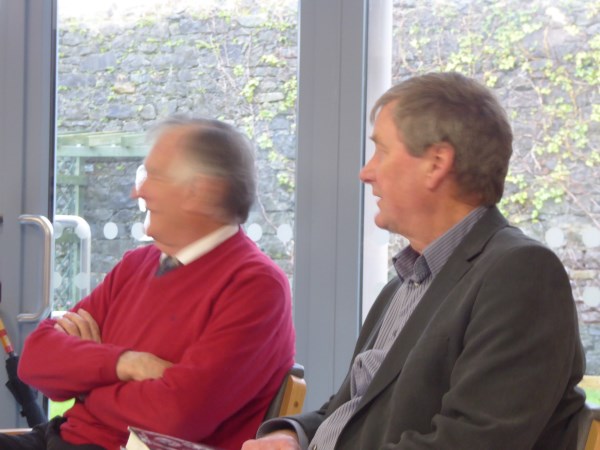 Bryan MacMahon of Ballyheigue has recently published his history of The Famine in North Kerry. He too brought the story to life for us, giving us some insight into the hard task of the relieving officer who had to decide on admissions to the workhouse. His job was at stake if he made a wrong decision.
Bryan told us a story that sent me searching in St. Mary's as soon as I could. According to Bryan's research, the parish priest of Listowel, Fr. Darby OMahoney was particularly kind and caring to his flock during their harsh time. He told us that there is stained glass window in St. Mary's depicting Fr. O'Mahoney ministering to the sick and dying.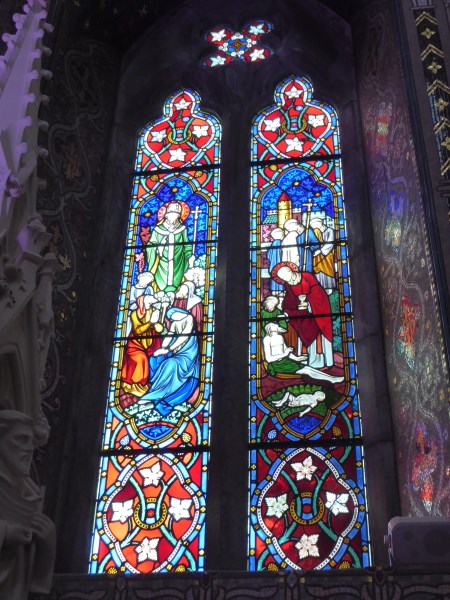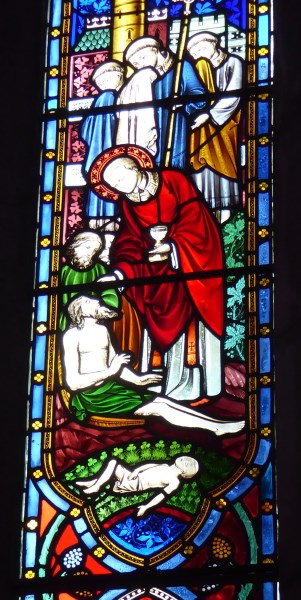 The window is in a fairly inaccessible place, in the sanctuary on the right hand side. It depicts Fr. Darby O'Mahoney who was Listowel's parish priest anointing the sick during the Famine. Behind him are some nuns with their mouths covered to prevent infection. In the forefront of the picture is a dead child.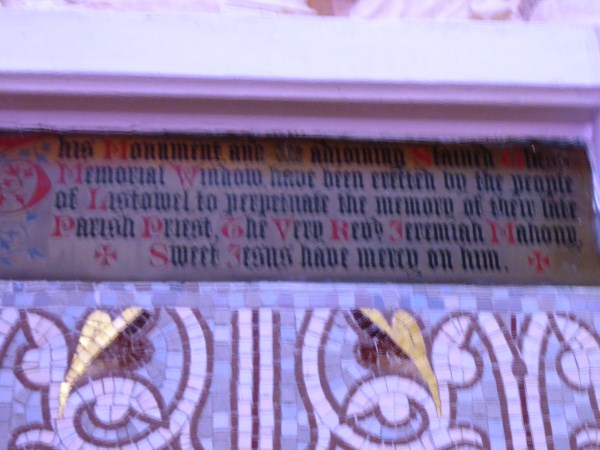 Beside the window is this plaque saying the window and plaque were erected by the people of Listowel.
On Saturday the last speaker was John Pierse who told us of his desire to see the flower of the lumper on a postage stamp as a fitting memorial of those who were lost when this crop failed in successive years.
All in all, the Listowel Famine commemoration was a very worthwhile event that I am glad to have attended. Well done to all those who made it a success.
<<<<<<<<


Listowel Garden Centre, November 2017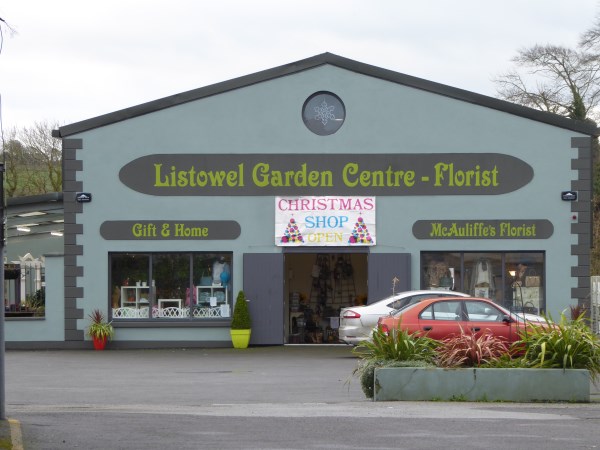 <<<<<<<<


Some More Polar Christmas Windows


Here are some more polar train windows from Christmas 2017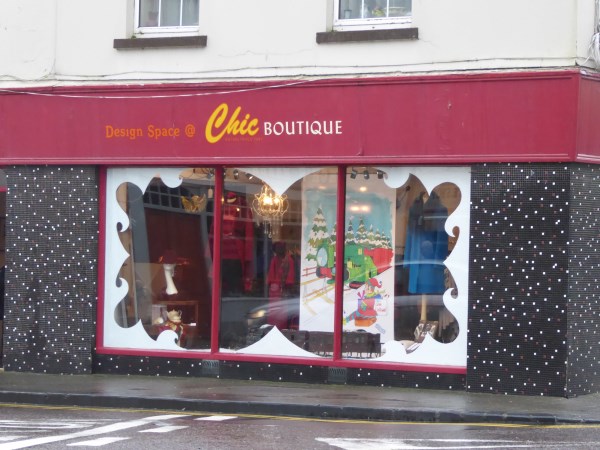 Chic's magnificent window with Olive Stack's Christmas scene is a striking first impression for motorists entering town this Christmas.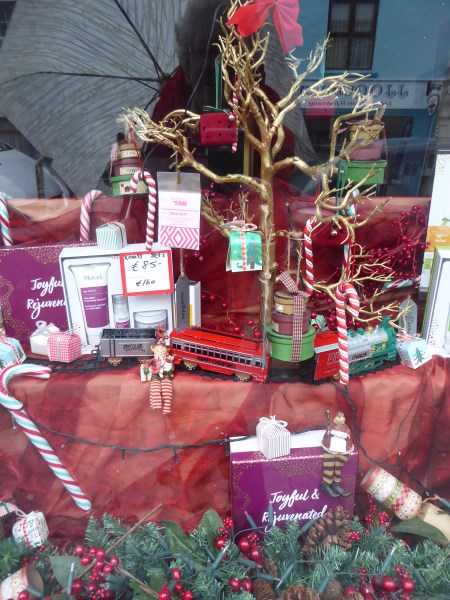 Vanity Case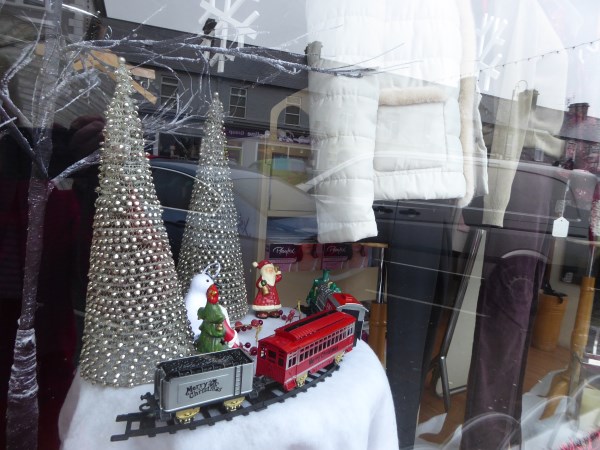 Every Woman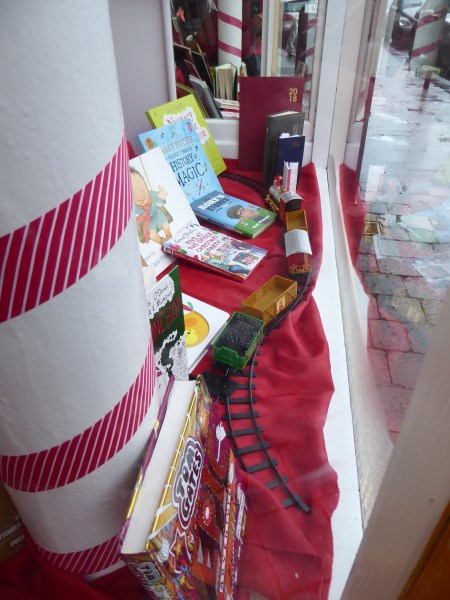 Flavins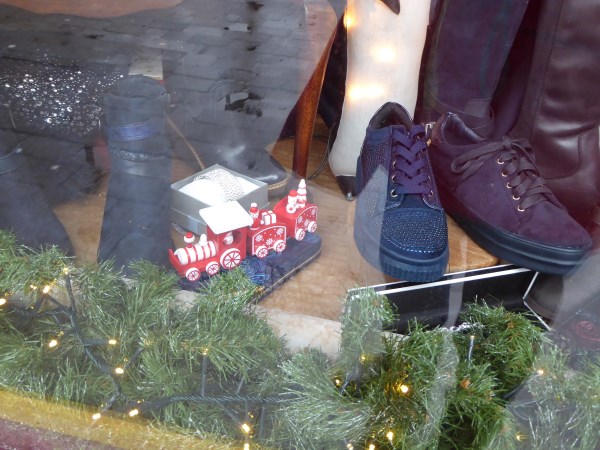 Footprints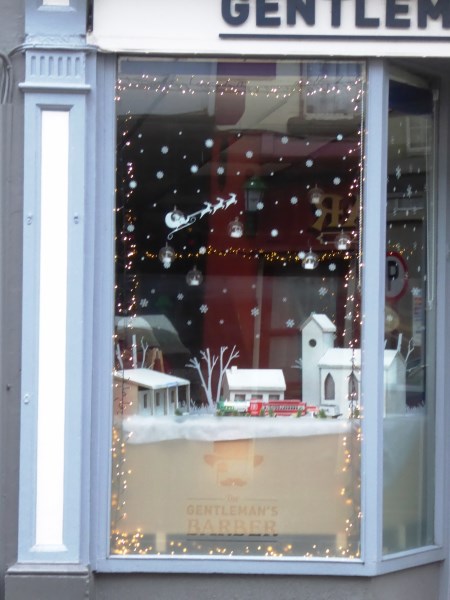 Gentleman Barbers
Horseshoe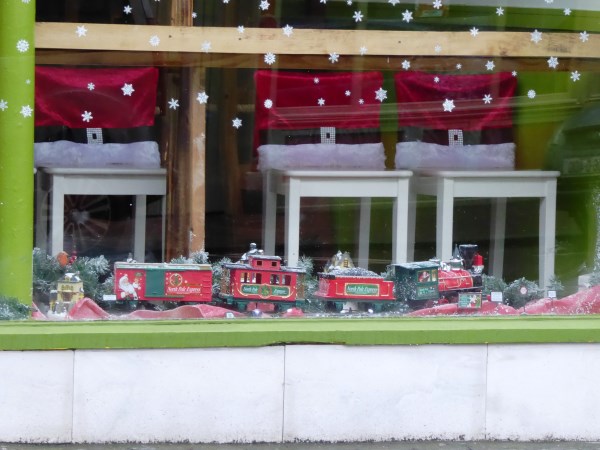 Lizzy's Little Kitchen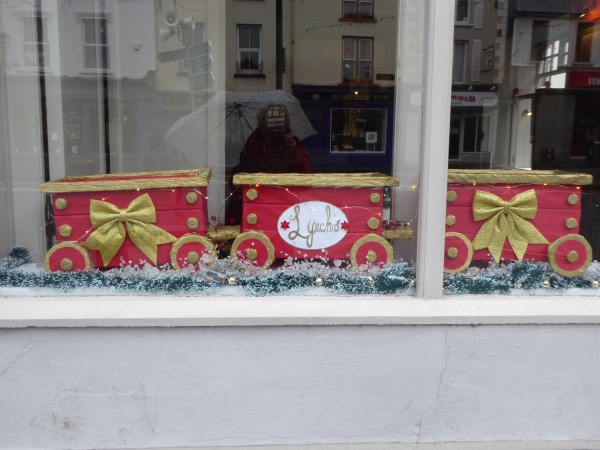 Lynch's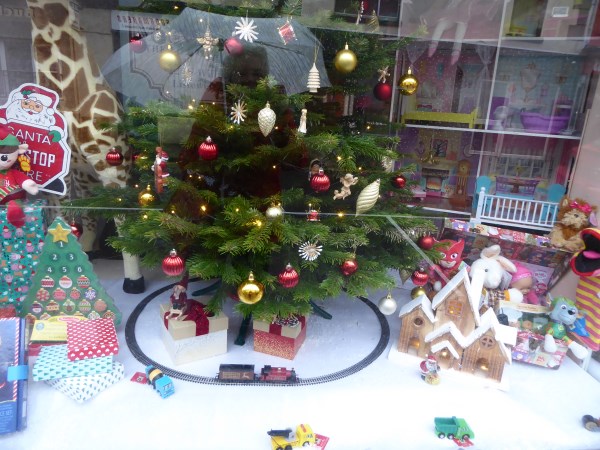 Mc Gillicuddy's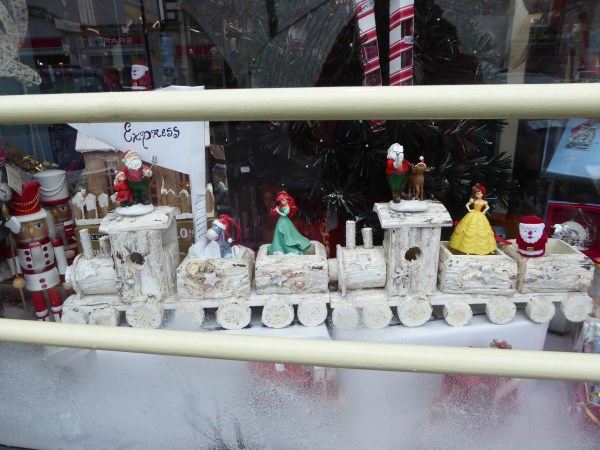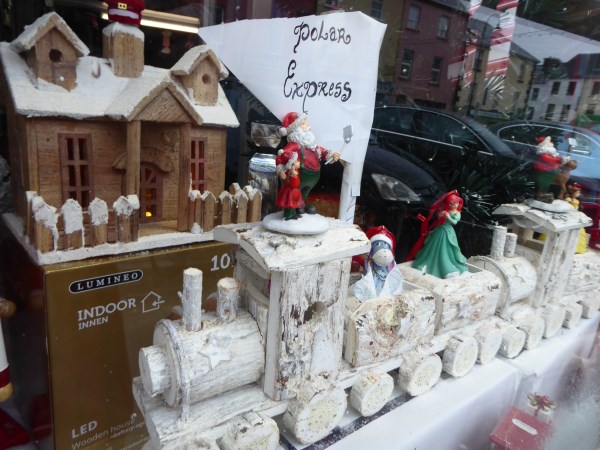 O'Connor's Pharmacy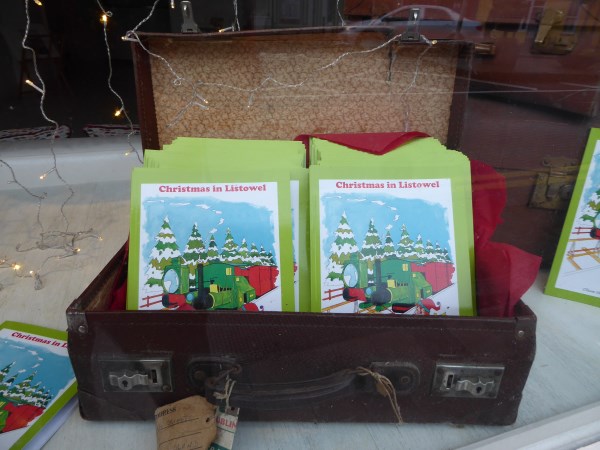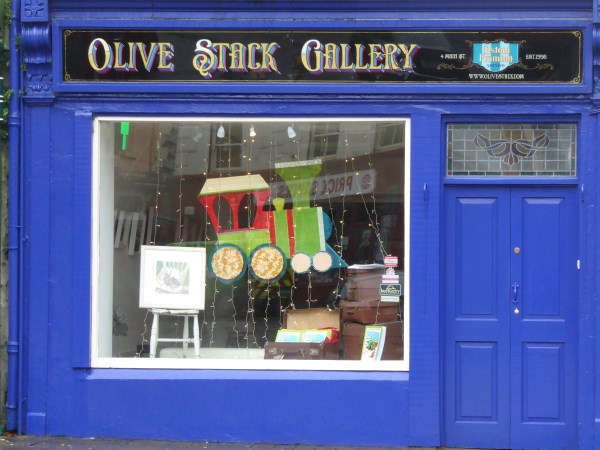 Olive Stack's
Woulfe's Bookshop
<<<<<<<<


McGillicuddy's Toys; A Listowel Institution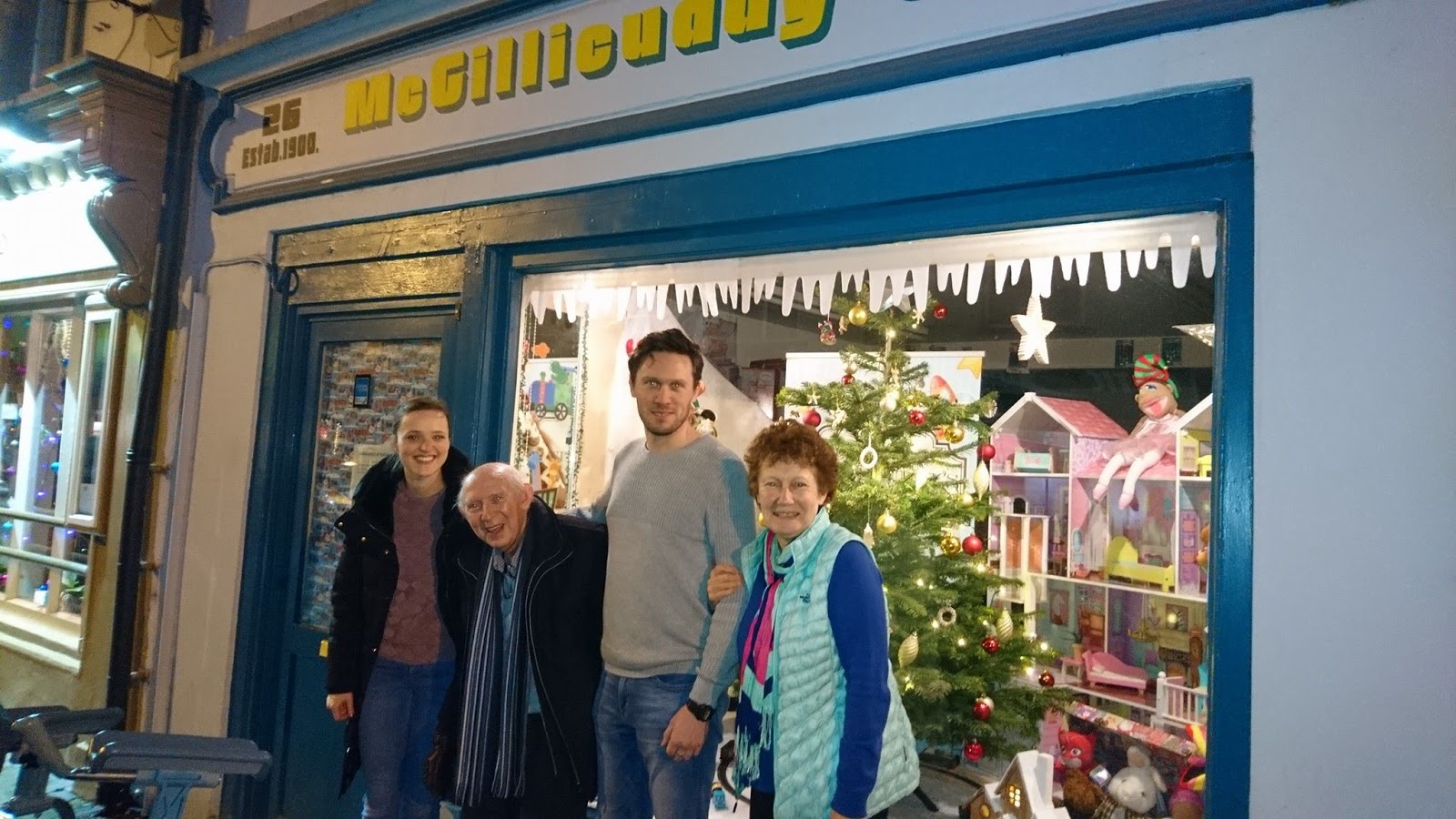 McGillicuddy's Toys shared this lovely family photo on Facebook. Seeing it, I was whisked back in time to the days before Facebook and online shopping when Jackie McGillicuddy's was an integral part of a Listowel Christmas.
In the 1970s when I was in the market for toys, Jackie's was a Santa's workshop. He had every toy the heart could wish for and he was so so kind and obliging. He operated a credit scheme for those who found it hard to come up with all the money at once. He also offered free storage until Christmas Eve.
Once, when we had a Christmas disaster and the stylus of the Magna Doodle got thrown out with the wrapping paper, Jackie was the soul of patience and understanding and even borrowed another stylus until the lost one was replaced.
Mary Gore R.I.P. used to be his right hand woman. I remember the year of Polly Pockets. Mary predicted that they would never sell, overpriced and so small that a child might feel thy had got a very poor present. It was one of Mary's few mistakes. She had her finger on the pulse of the children's toy scene long before we had The Late Late Toy Show to tell us what was a "must have."
Happy days!