Ta Dah! Isn't it gorgeous ?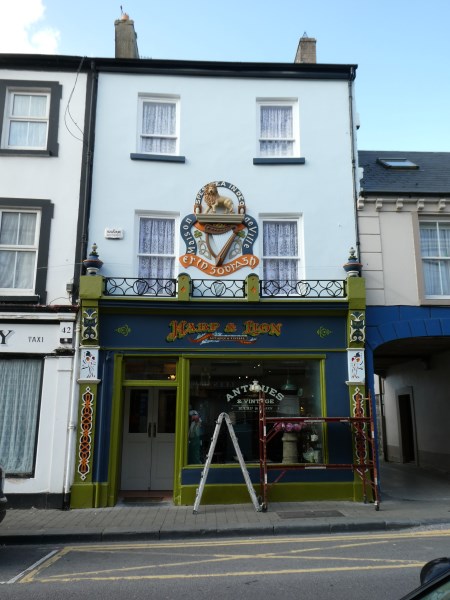 Classy's Bus


On the Friday of Raceweek, Ladies Day there is a complimentary bus service from the Square to The Island. It is customary for ladies who are entering the Best Dressed Lady Competition to wear footwear that is totally unsuitable for walking to the course or for walking any distance anywhere. So the directors of Listowel Races lay on a shuttle bus for the afternoon.
In homage to this, Lynch's coffee shop set up this window display.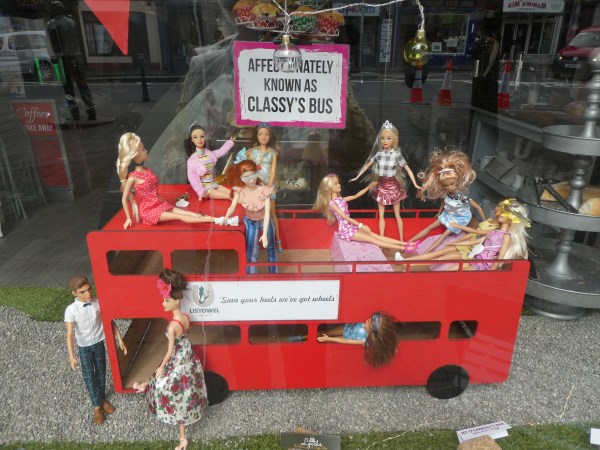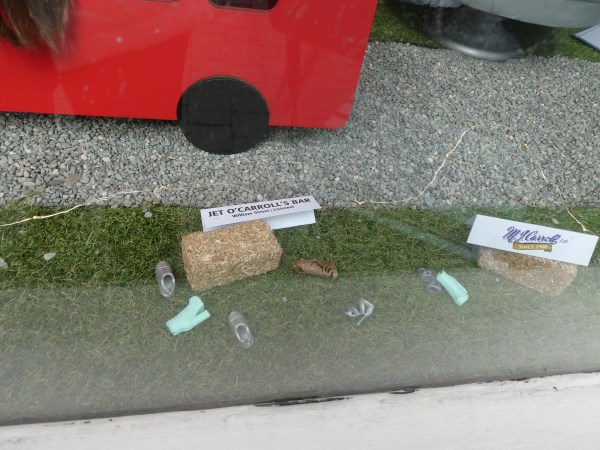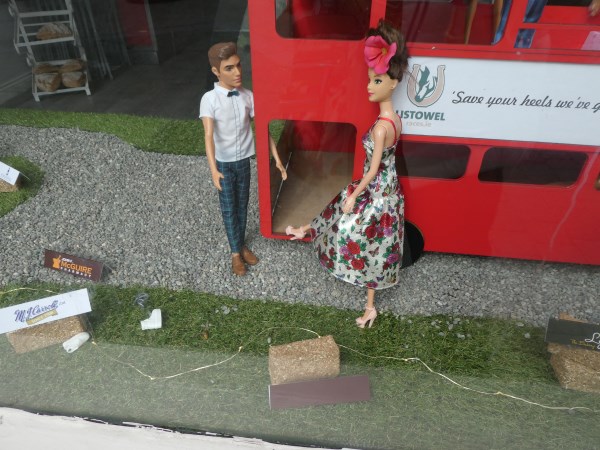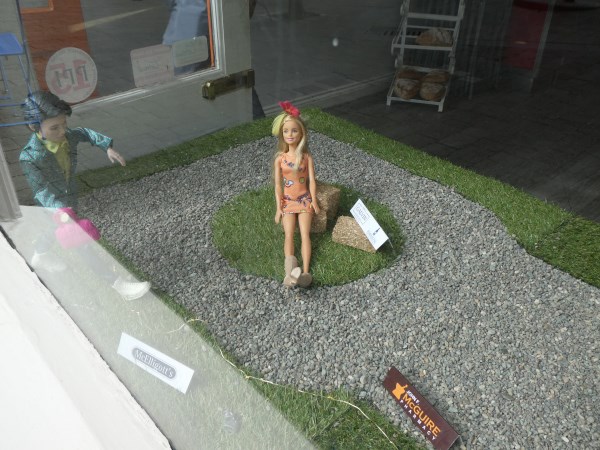 <<<<<<<<<<






Upcycle recycle in 2015
Today's Races story is from Listowel Tidy Towns alternative fashion event in 2015.
This is how I told the story on my blog in September 2015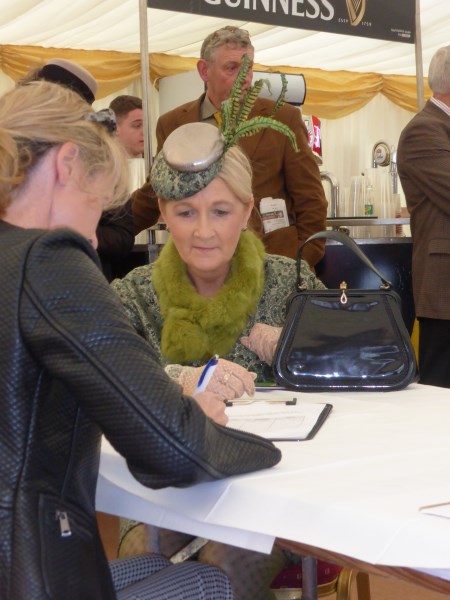 This fashionista, Anne Leneghan from Cork is looking fabulous in green. Anne and I are old friends and I took the below photos of her on the racecourse before the event.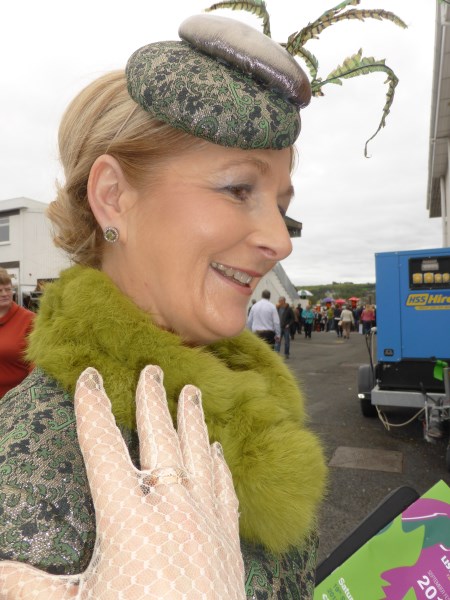 Anne was wearing a vintage dress in a beautiful green brocade. She had accessorized it with vintage gloves and handbag, both worn originally by Anne's mother. But the piece de resistance was Anne's hat which was made for her by her friend, milliner, Maria Stack. The base is a piece cut from the dress when the girls decided to shorten it. The next bit was made from an old handbag and the "feathers" are not feathers at all but some things they sourced from an artificial flower display. Anne's beautiful vintage earrings are connemara marble and marcasite.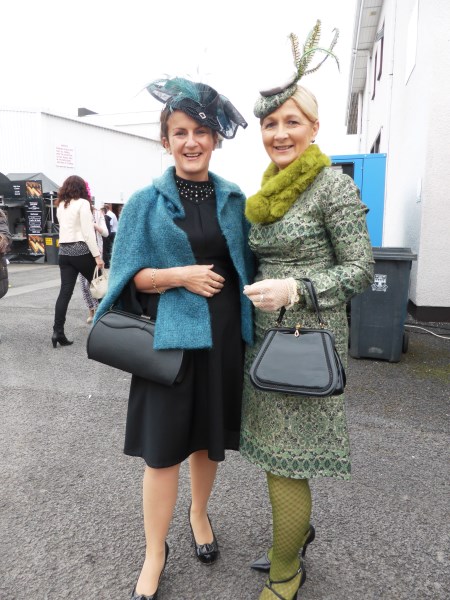 Maria Stack, whose family were so successful at this event in 2014 had suffered a family bereavement. So Maria was here on her own to support her friend, Anne. Maria is always beautifully turned out and a great supporter of Ladies Day and Vintage Fashion Day.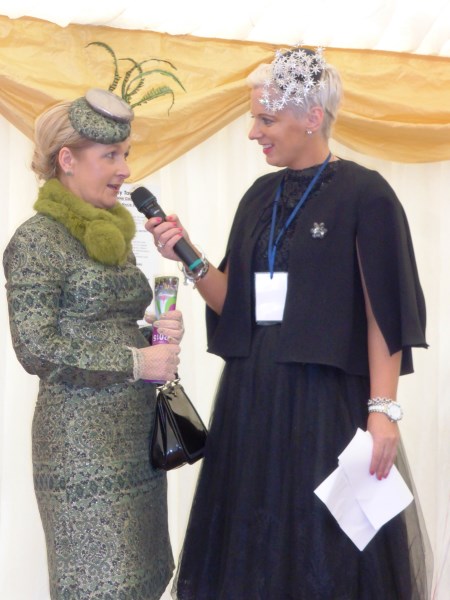 Anne is on stage describing her up cycling and restyling story to Orlagh Winters.
The judges loved her too but she didn't win. She'll be back again this year with another fetching outfit and another story.
<<<<<<<


Lower William Street and The Small Square