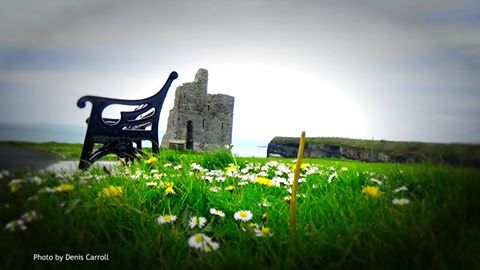 This unusual photo of Ballybunion was taken by Denis Carroll
<<<<<<<<<
Winner with a Listowel Connection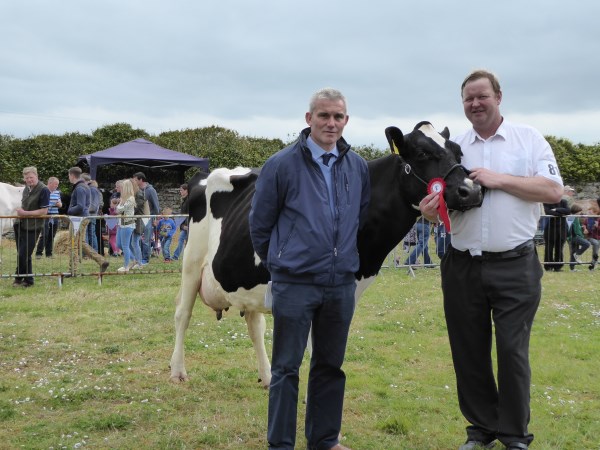 Mike Laffan who works for Kerry Group poses with his prize cow at
The Kingdom County Fair 2016. The man on the left is the judge.
There was lots of fine livestock on display in Ballybeggan.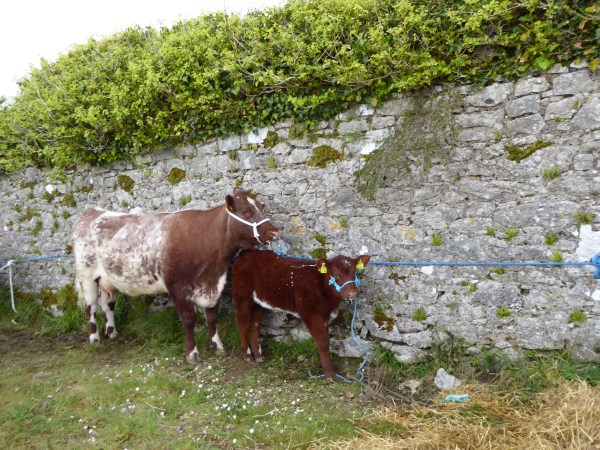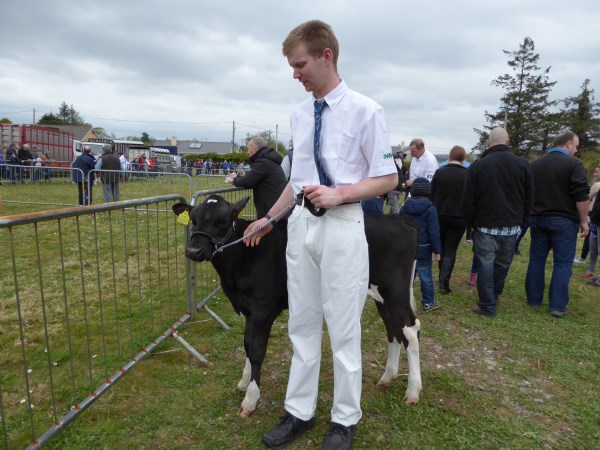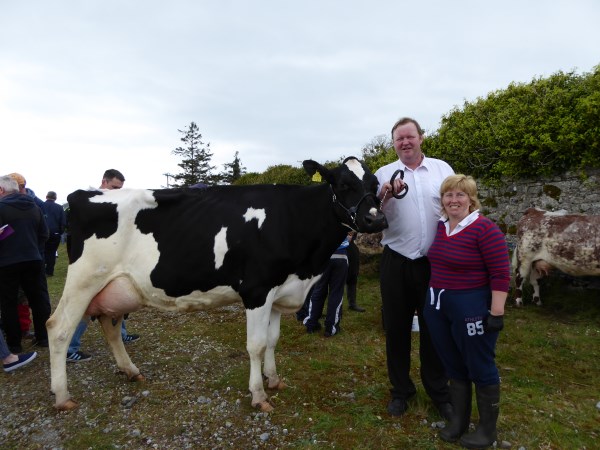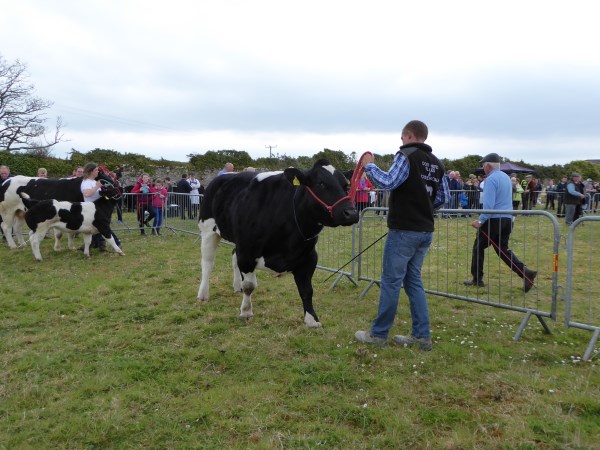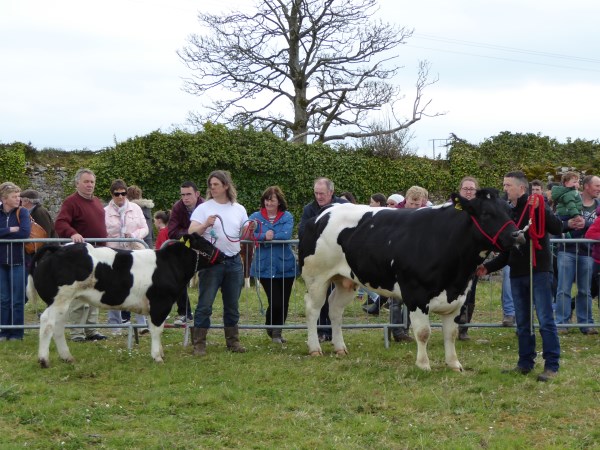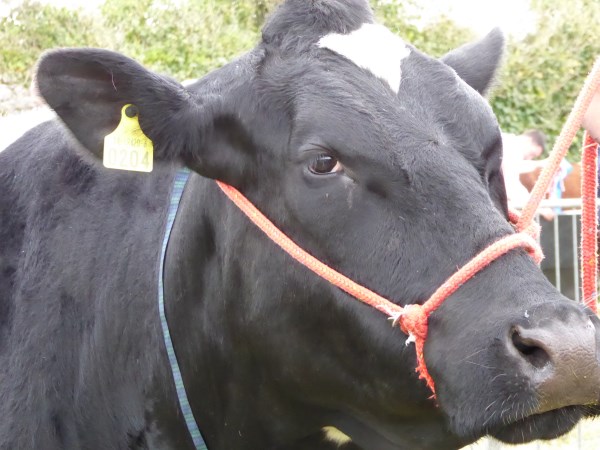 <<<<<<<<


Sheep at the show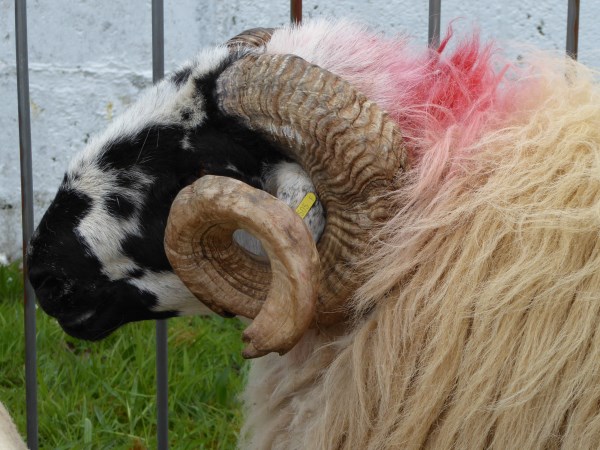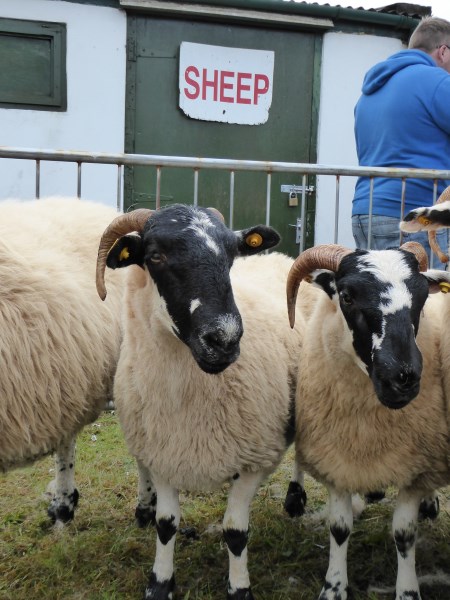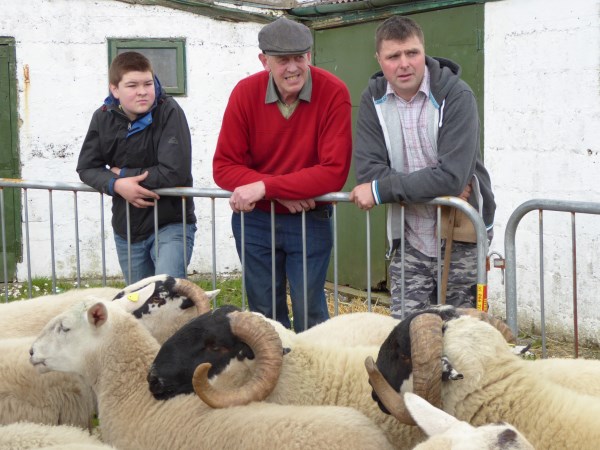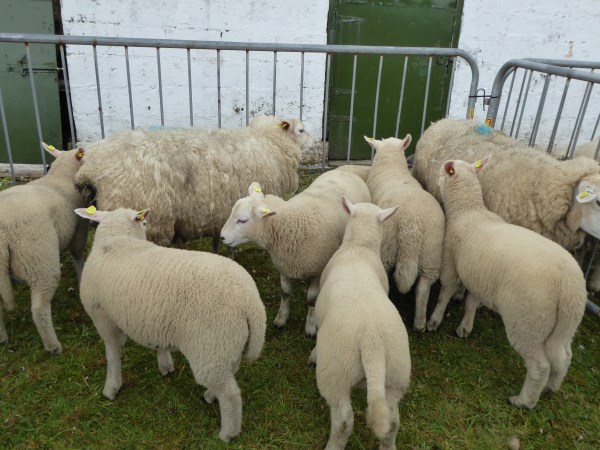 <<<<<<<


A Quick Lesson in Irish surnames on Church St.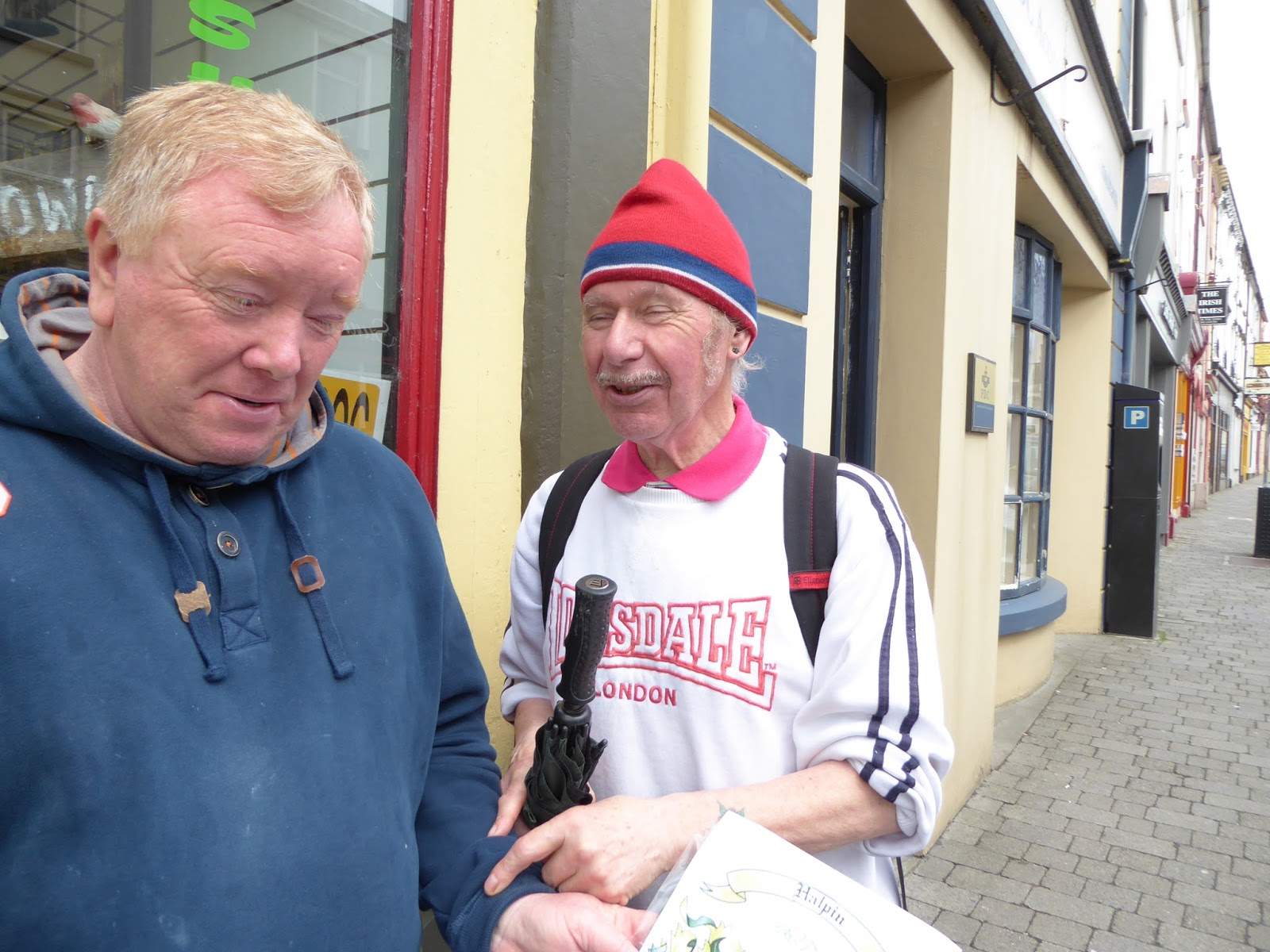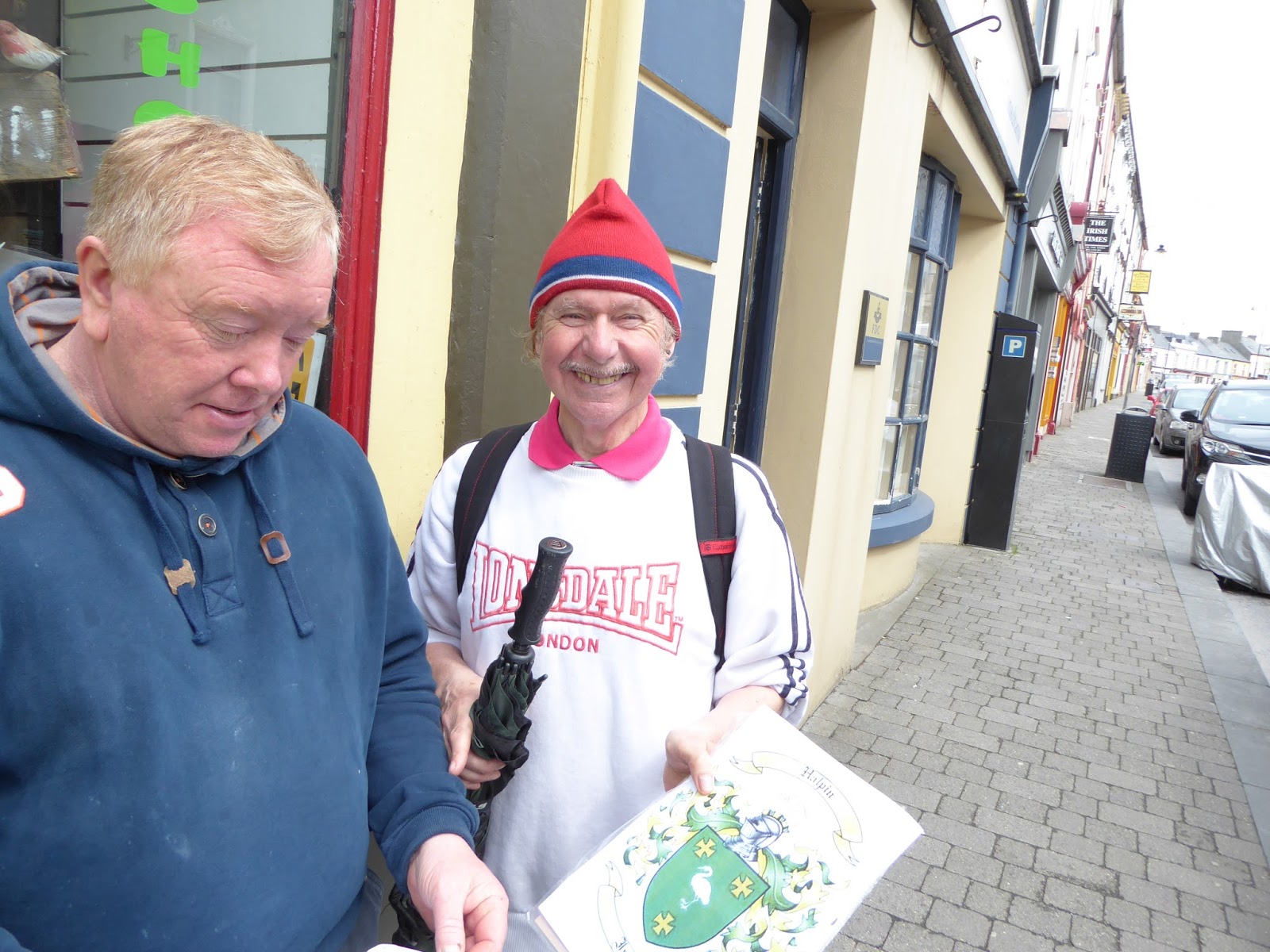 Donal Kennedy looked up the variants of the Halpin name and found that it was really half penny. all of our common names have hundreds of variants, it seems.
<<<<<<


The Uncountable Laughter of the Sea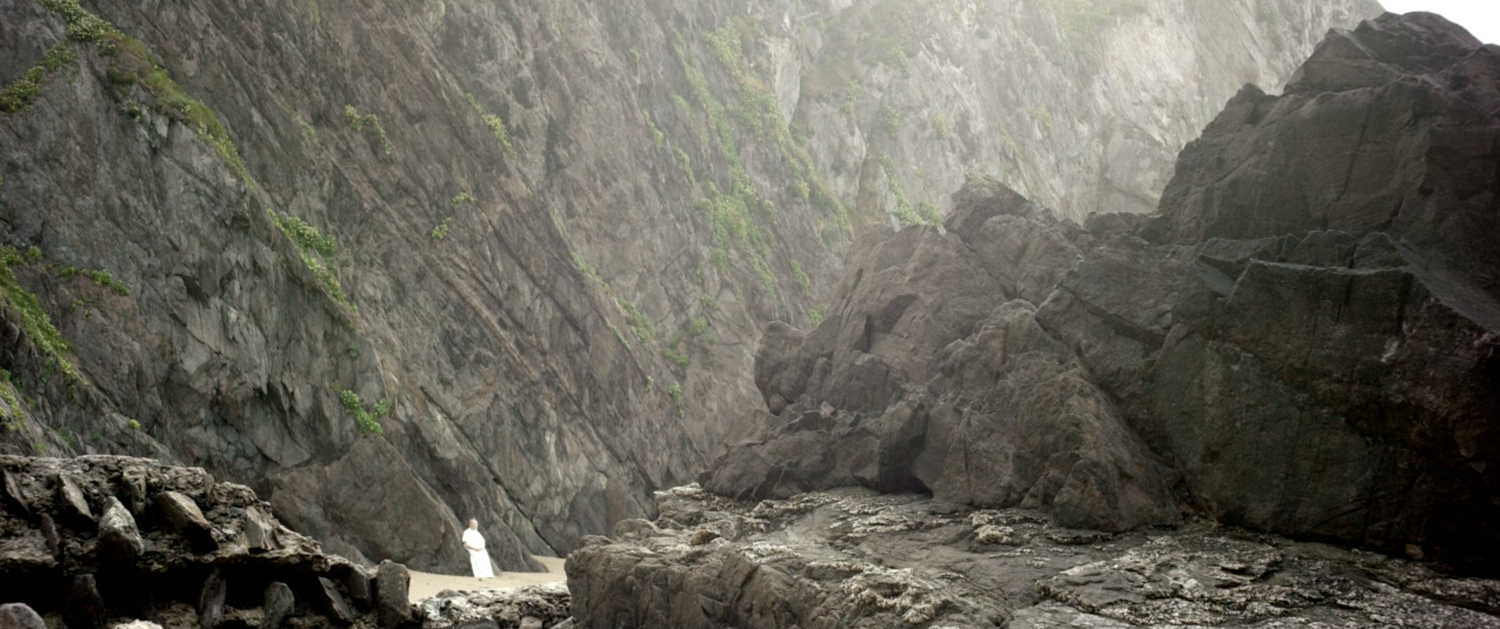 A still from the film
Last week I went to see the most gorgeous film. It is called The Uncountable Laughter of the Sea and it was the most beautiful, thought provoking and awe inspiring film I have ever seen.
It is just 54 minutes long and it is set around An tAth. Padraig OFiannachta and his love for and reverence of Nature as experienced in West Kerry.
Father O'Fiannachta is a Tibetan monk type character and the only other character (they are not really characters as they play themselves) is Patrick O'Neill who also directed the film. He plays a kind of Jesus type role, strolling barefoot through stunningly beautiful Kerry places.
The film is shot using drones and a helicopter. The landscapes are breathtaking and the music and singing soulful and moving. It is a triumph of the editors' craft.
If you get the opportunity to see this in the cinema, grab the chance. It needs the big screen to do it justice.
<<<<<<


Calling our Washington Diaspora


(source; Mark Holan's blog)
The global celebration commemorating the centennial of the 1916 Easter Rising takes center stage (several stages, actually) at the Kennedy Center in Washington, D.C. 17 May to 5 June. The "Ireland 100" festival includes dozens of performances from some of Ireland's best contemporary musicians, dancers, and theater companies – along with other events ranging from a literature series, documentary screenings, installations and culinary arts.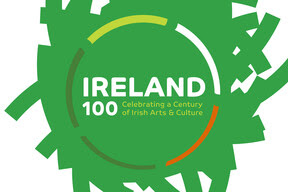 Fiona Shaw is Artist-in-Residence for the three-week festival, performing and conducting workshops with aspiring actors. Among the festival's theater offerings are works by Irish playwrights Seán O'Casey (The Plough and the Stars) and Samuel Beckett (the radio play All That Fall), an adaptation from James Joyce's Finnegans Wakeperformed by Olwen Fouéré (Riverrun), and a performance installation by Enda Walsh (A Girl's Bedroom).
"The United States and Ireland share a special relationship based on common ancestral ties and shared values," Festival Curator Alicia Adams said. "The John F. Kennedy Center for the Performing Arts bears the name of our 35th President, who is especially revered by Ireland as a favorite son."