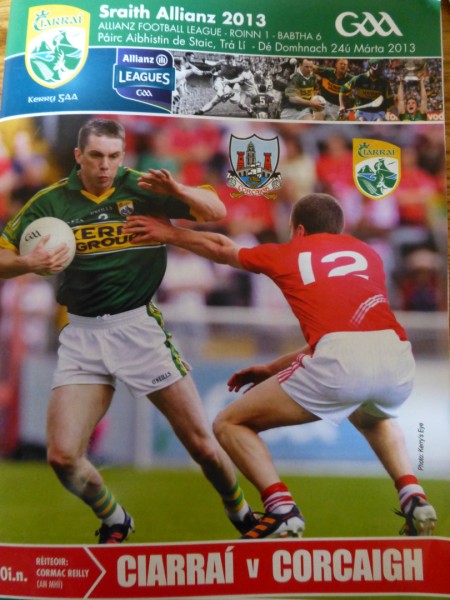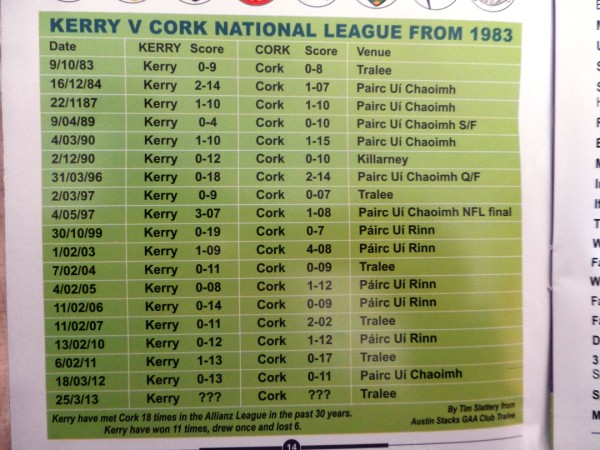 For a change, I bring you a modern match programme and from it a little bit of history. Kerry have continued their winning streak with a victory over Tyrone yesterday.
>>>>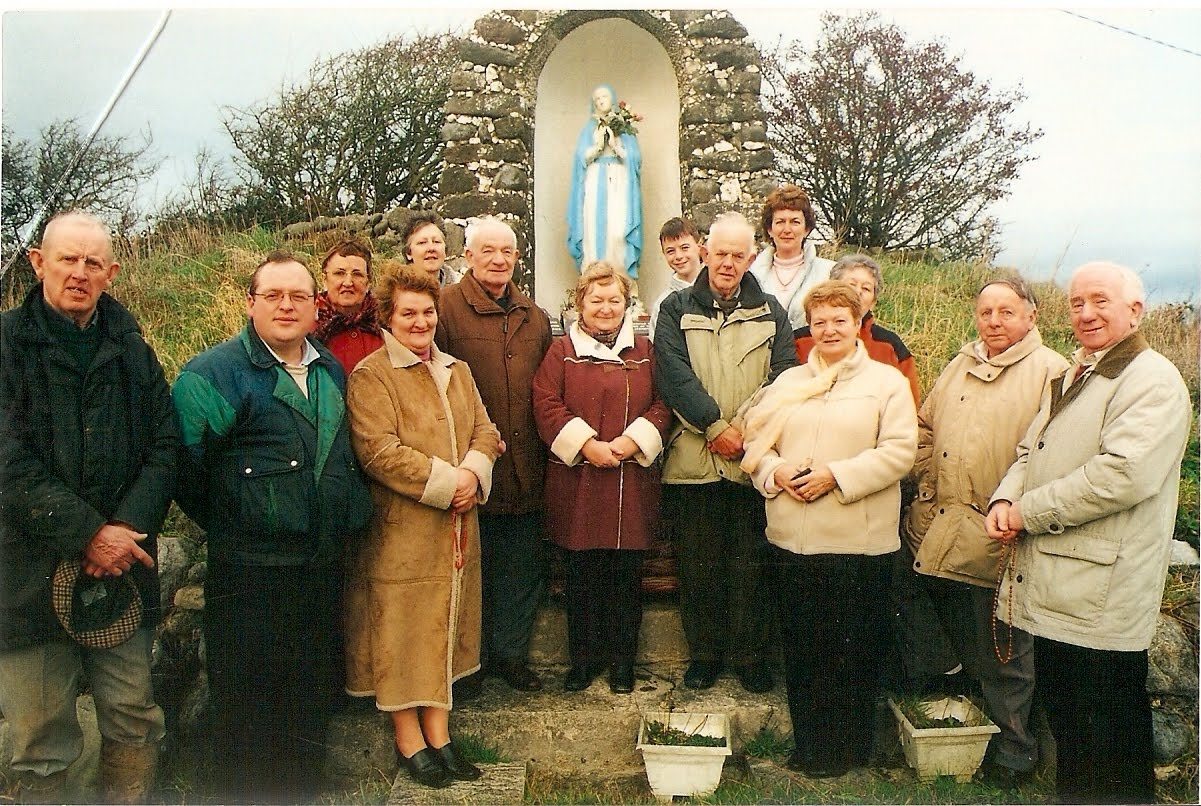 Ballyduff group at the Rosary at Tober Leighs Holy Well, The Cashen, December 2004
(photo by Noel O'Connor)
<<<<<<
According to Jer this lady has Listowel roots. She is "huge' In Australia.
Mary Kenneally
WRITER, PERFORMER, SINGER
Mary Kenneally is one of Australia's
leading comedians and amongst the most influential and respected performing
arts entertainers in this country.
In a career spanning over thirty
years, she has made a significant and
profound impact on the development of
Australian comedy in particular and on the performing arts in general.
While studying Law and Arts at
Melbourne University, Mary participated in The Architects' Revue, and had gone
on with several other cast members to write, produce and perform in shows at
the Guild Theatre, The Pram Factory and newly opened The Flying Trapeze, in
Brunswick Street in 1974.
From 1975 to 1983 she wrote and
performed for 3ZZZ, Radio National, and education, current affairs, and entertainment
programs for ABC Television in both Sydney and Melbourne. She wrote, produced
and performed in shows which have been recognised for developing a distinctive
Australian comedy, and performed at venues such as the Flying Trapeze Cafe,
Fitzroy, The Last Laugh Theatre Restaurant, Collingwood, and Foibles Theatre
Restaurant, Carlton. She also compered rock concerts, working with emerging
rock bands at the time such as Skyhooks, Split Enz, Little River Band, Renee
Gayer and many others.
In 1979, with four fellow comedians,
Mary opened the iconic Comedy Café Theatre Restaurant in Brunswick Street
Fitzroy, which was dedicated specifically to the development of original
Australian Comedy. An inspiring, innovative and path breaking move this venue
was to provide the forum for the promotion of distinctive Australian comedy and
provide the context for the further development of Australian culture. The
talents of Australian artistic performers were nurtured here and many were to
go on to successful careers in the arts, notably, Mary Anne Fahey, Wendy
Harmer, Ian McFadyen, Sue Ingleton and Jane Turner to name a few.
Several television offers culminated
for Mary and her co-performers in the enormously popular and award winning
comedy television series, Australia, You're Standing In It. The characters of
Tim and Debbie in particular encapsulated the highly intelligent and innovative
artistic achievement of Mary and her co-comedians.
Mary has been involved in several
other activities associated with the performing arts. She spent seven years as
an advisor to the Performing Arts Museum (now The Performing Arts Collection).
Mary's extreme versatility and competence are also reflected in the Gold Medal
awarded at the New York International Radio Awards in 1986 for a campaign
written, produced in association with Stephen Blackburn. She has also been
lauded as a superb cabaret performer for her shows including Lazy Crazy Love
Songs at Mietta's, Trades Hall and Hamer Hall.
In recognition of her outstanding
contribution to Australian cultural life, in 2000, Mary was awarded the Kenneth
Myer Medallion for Services to the Performing Arts."
<<<<<<
The first of the horse fair photos: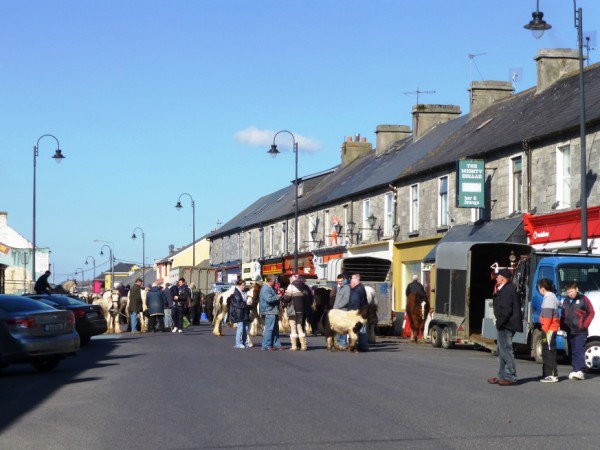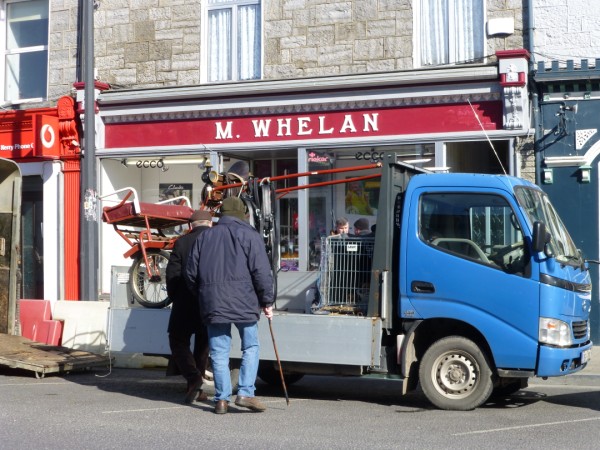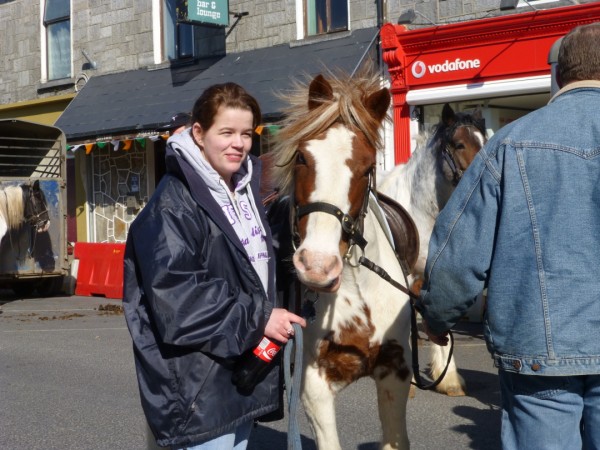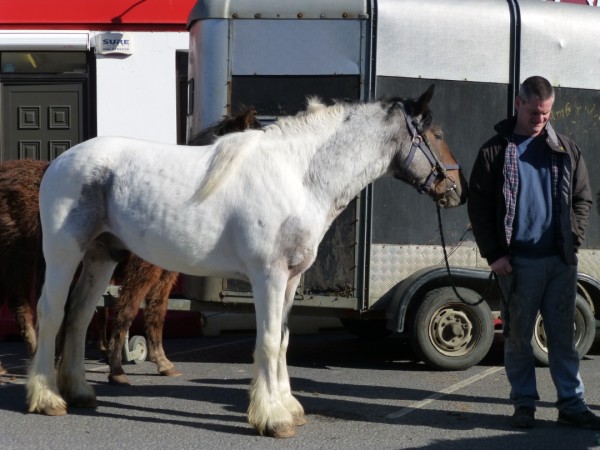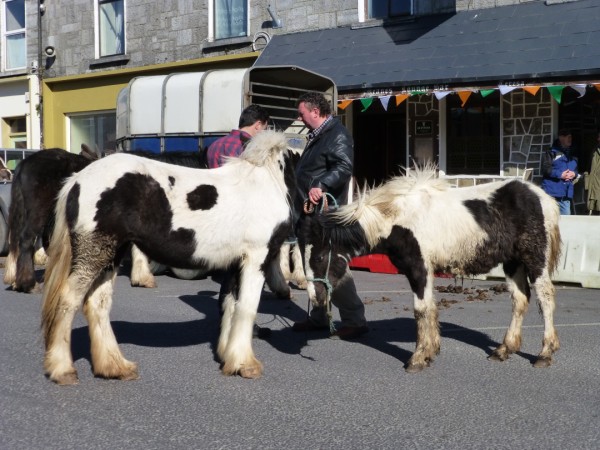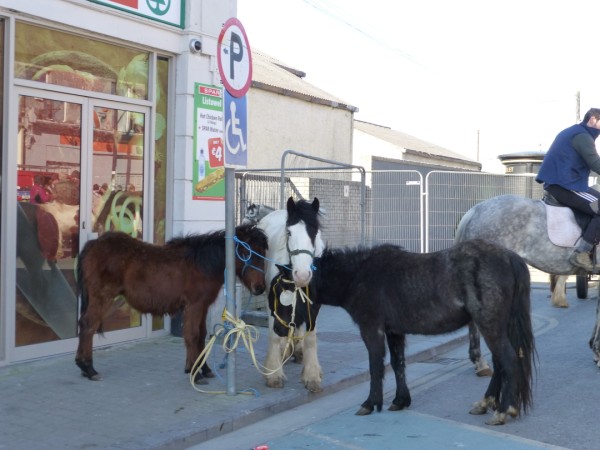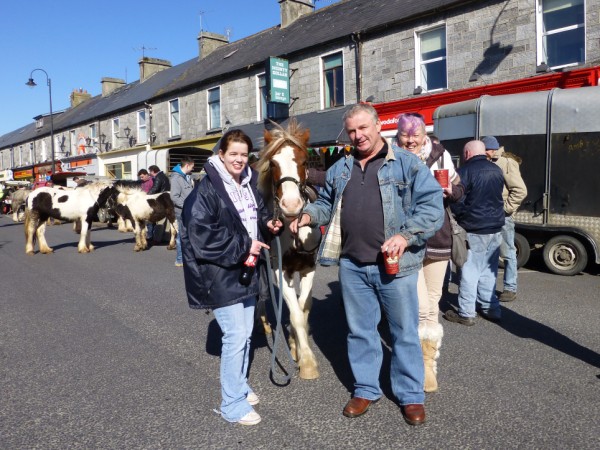 While I was looking at the horses I ran into my friend, Roly Chute enjoying the fair with his dog, Gaby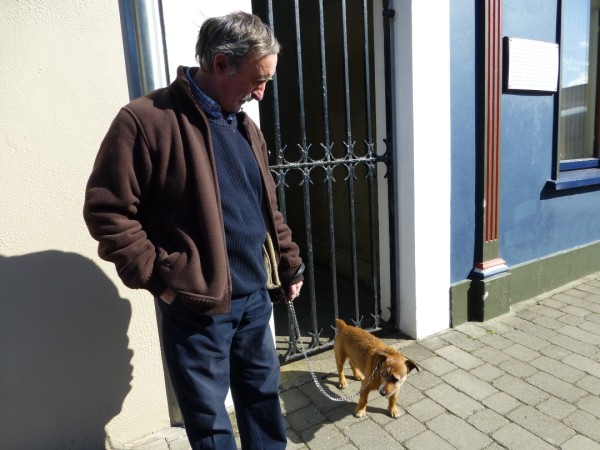 <<<<<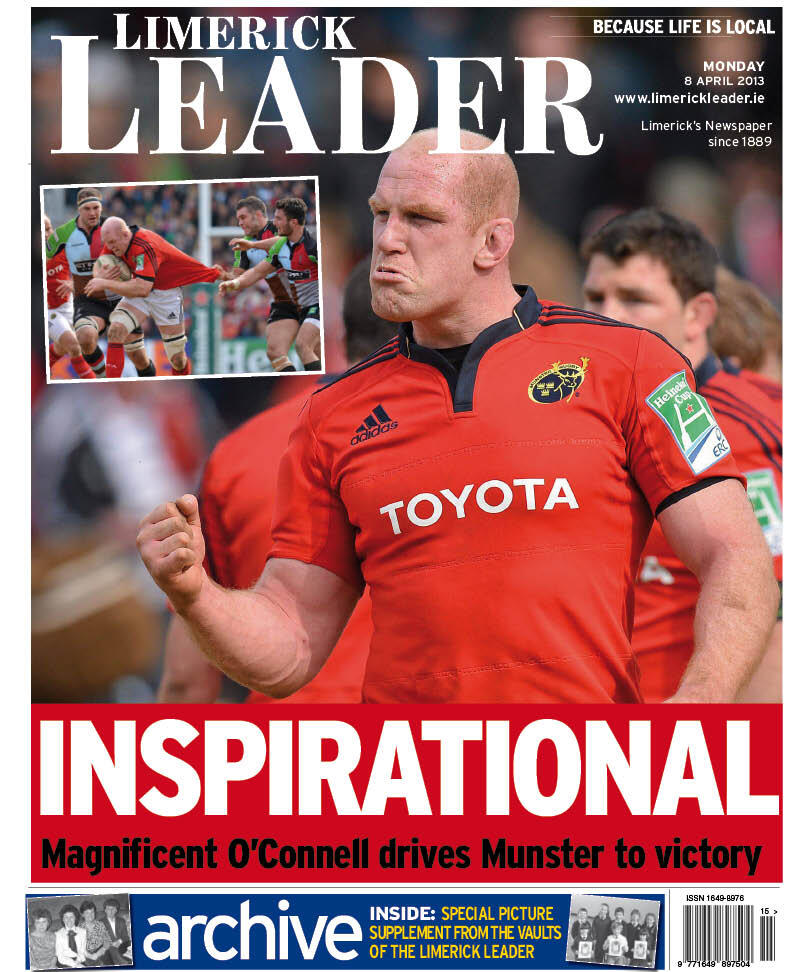 Great front page for today's Limerick Leader