Listowel Tidy Towns Vintage fashion event continued


It's Saturday, September 19 2015 and we are back at Listowel Races at the great Listowel Tidy Towns vintage fashion event.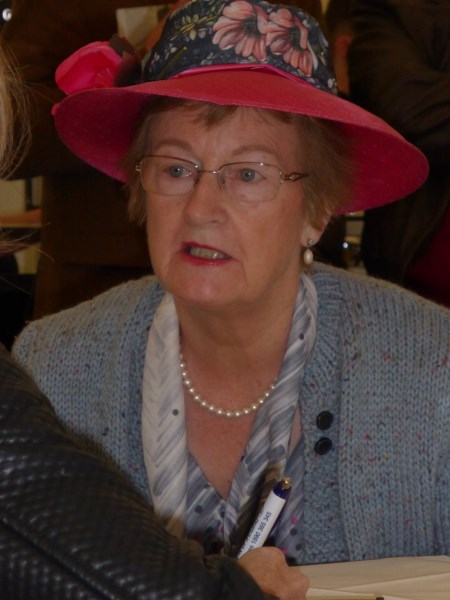 Everyone had to register and tell their story in preparation for their interview. Here Kay Twomey is telling Orla the story of the ICA Make and Model competition in Killarney and of how she made this maxi dress on an old manual sewing machine.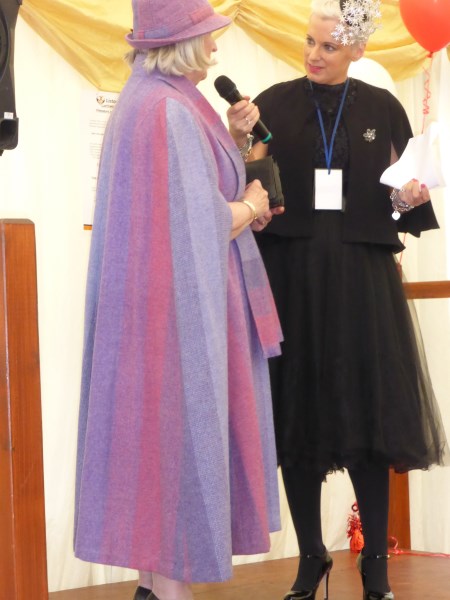 All of the entrants were interviewed by Orlagh Winters who was also one of the judges. Nora Moriarty's elegant wool cloak and matching hat were once worn by her mother. Under the coat she was wearing a beautiful dress she had made herself and which she wore on her daughter's communion day.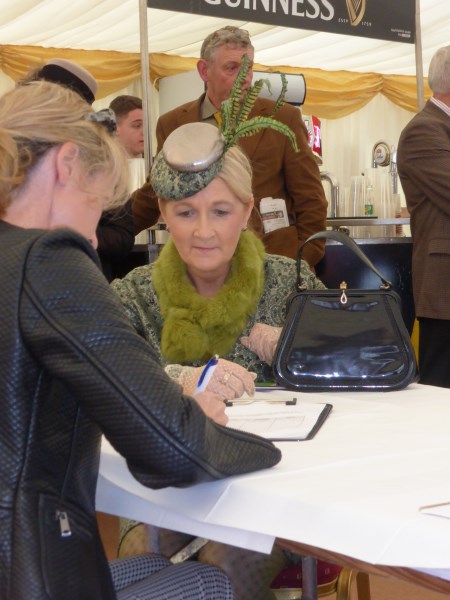 This fashionista, Anne Leneghan from Cork is looking fabulous in green. Anne and I are old friends and I took the below photos of her on the racecourse before the event.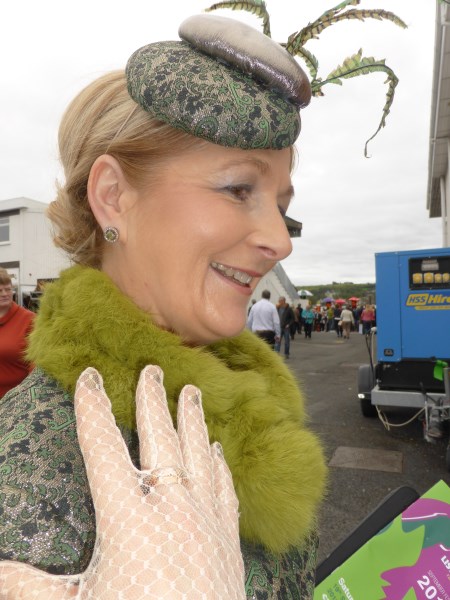 Anne was wearing a vintage dress in a beautiful green brocade. She had accessorized it with vintage gloves and handbag, both worn originally by Anne's mother. But the piece de resistance was Anne's hat which was made for her by her friend, milliner, Maria Stack. The base is a piece cut from the dress when the girls decided to shorten it. The next bit was made from an old handbag and the "feathers" are not feathers at all but some things they sourced from an artificial flower display. Anne's beautiful vintage earrings are connemara marble and marcasite.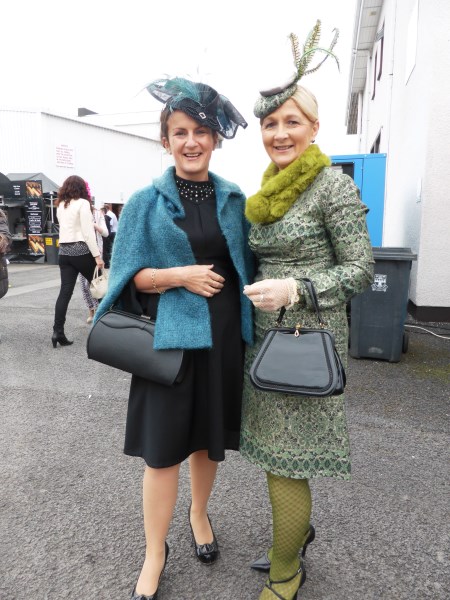 Maria Stack, whose family were so successful at this event in 2014 had suffered a family bereavement. So Maria was here on her own to support her friend, Anne. Maria is always beautifully turned out and a great supporter of Ladies Day and Vintage Fashion Day.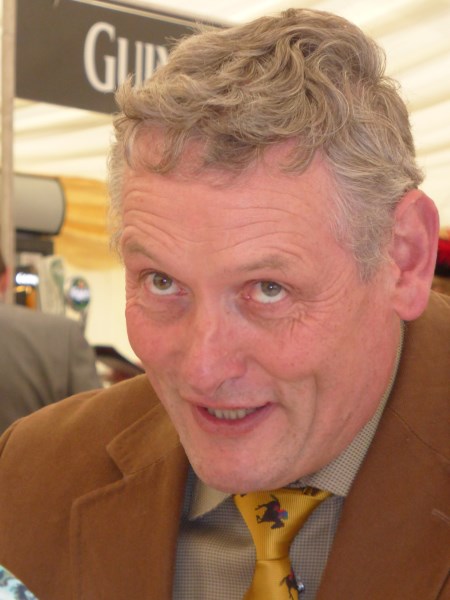 Husband and wife team, Paudie and Carmel Moriarty were one of two husbands and wives who were chosen to enter the competition.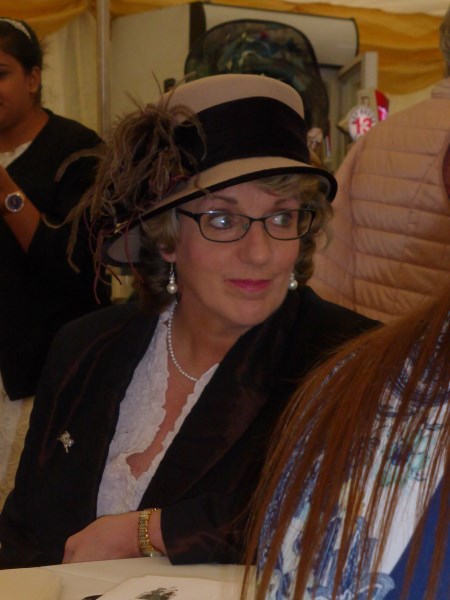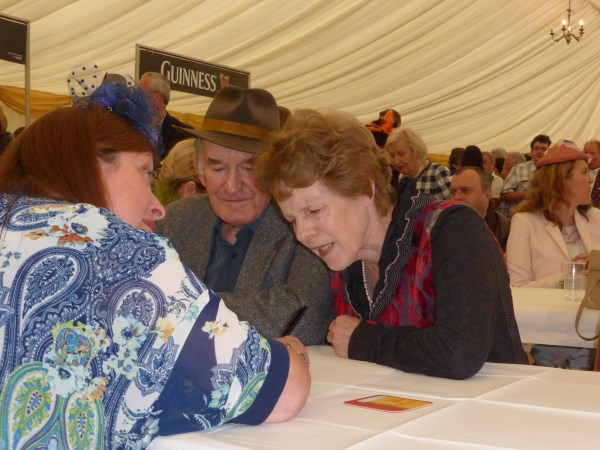 This handsome couple disappeared before the judging.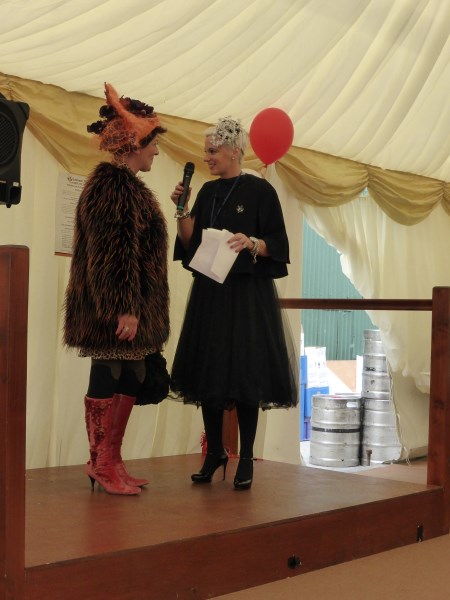 Listowel florist, Betty McGrath was sporting a fabulous orange and black ensemble. Her hat, which she made herself was full of flowers and fruit.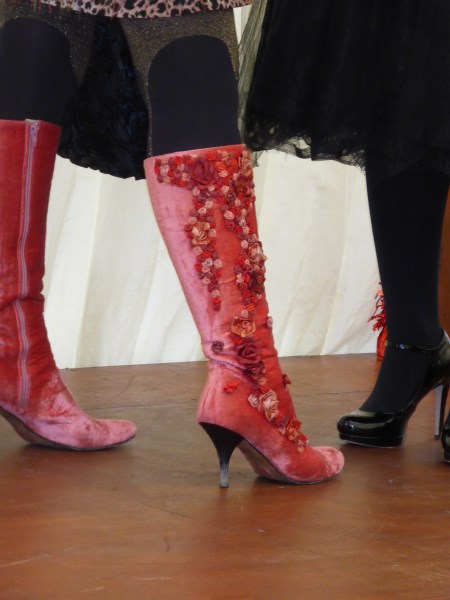 Betty's boots were a present from her husband about 20 years ago.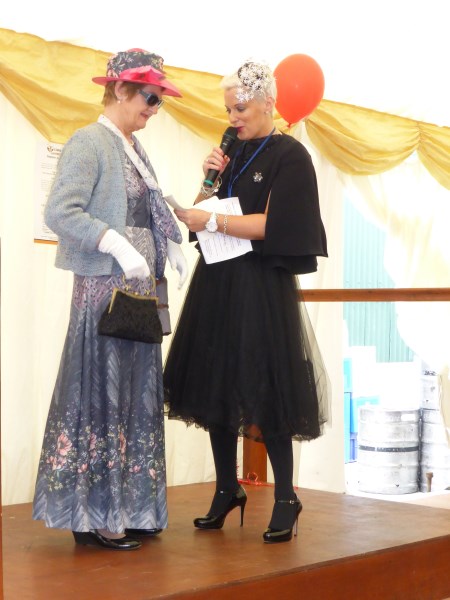 Kay, on the stage, told the story of her outfit to Orlagh. Her beautiful timeless woolen cardigan was handknit by her mother. Her bag and gloves also were once worn by her mother and she wore vintage pearl necklace and earrings to set off a beautiful piece of workmanship.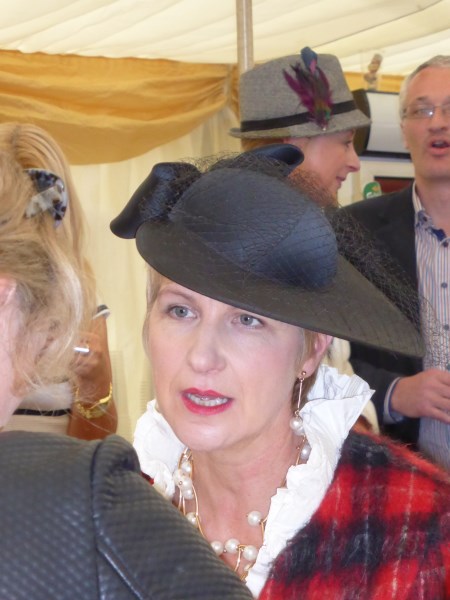 Aoife Hannon's classic hat was the focus of much attention. Aoife appreciates, more than anyone, the timeless elegance of this hat and she wore it to much admiration with a vintage wool suit.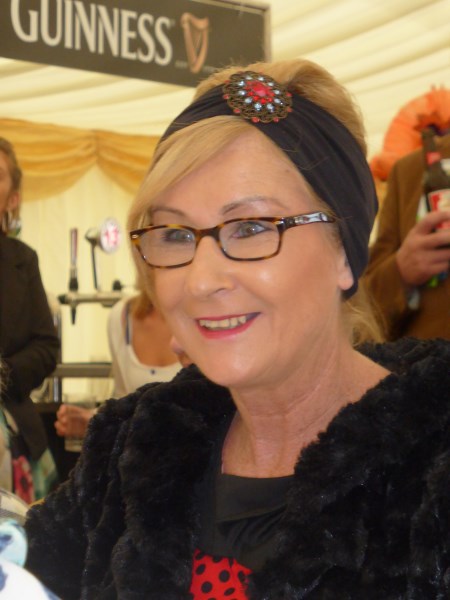 The beautiful and stylish Eilish Stack is a great supporter of Listowel Races and of everything that goes on in town. On vintage day she confessed to having a bad hair day. This did not stop Eilish. She cut up a pair of tights, wrapped the leg part around her head and tied it with a vintage red brooch. Eilish certainly embodied the spirit of the day, recycle, up cycle and reuse. And she looked a million dollars.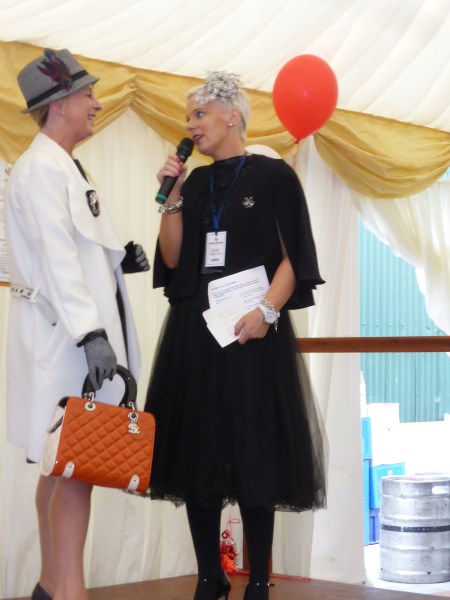 This lady was one of the more modern vintage entries. She upcycled her coat with a new belt and she set if off with a lovely bag from Tae Lane Store.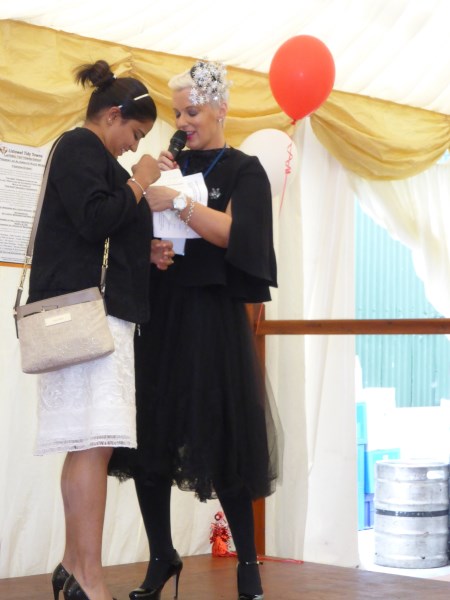 This entrant from Moyvane is here showing Orlagh a locket that has been in her husband's family for three generations and it contains a picture of her very handsome husband who was today rocking the Conor McGregor look.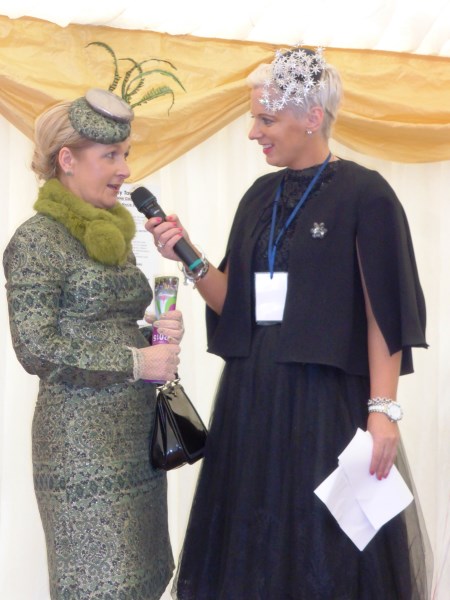 I think Anne looks the picture of vintage elegance in her very well put together green outfit.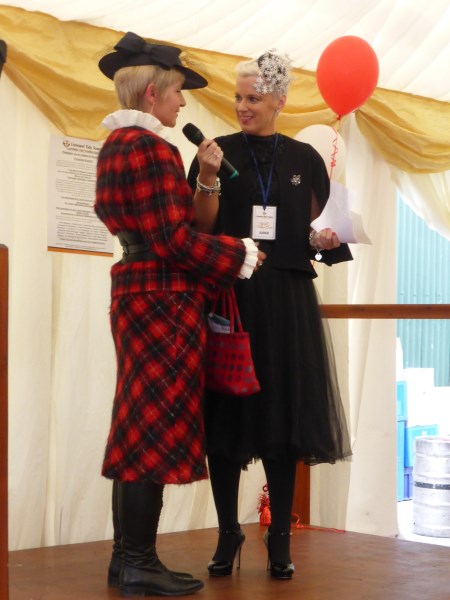 Aoife Hannon owes much of her stylish wardrobe to her brother, Jim Culloty. When she collected her winnings on Lord Windemere she bought these gorgeous leather boots. Her bag was another investment piece from Chic after another successful wager. Her beautiful red and black vintage suit was perfect for a day's racing.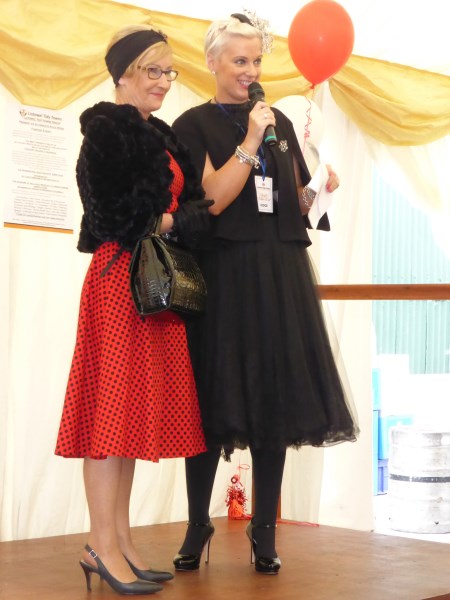 A lady who would look lovely, even if as he wore a black refuse sack, is Eilish Stack. She wore a red polka dot fifties dress and her shoes were 20 years old but the essence of comfort; perfect for a day at the races.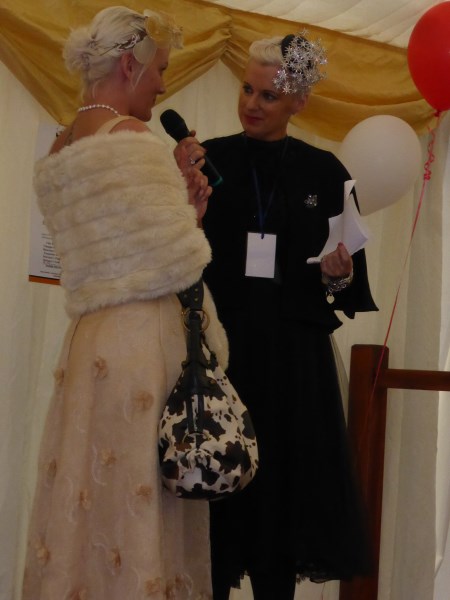 Marion O'Connor looked stunning in gold.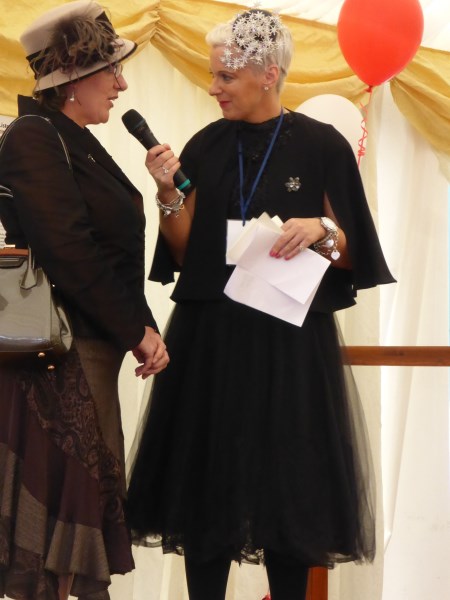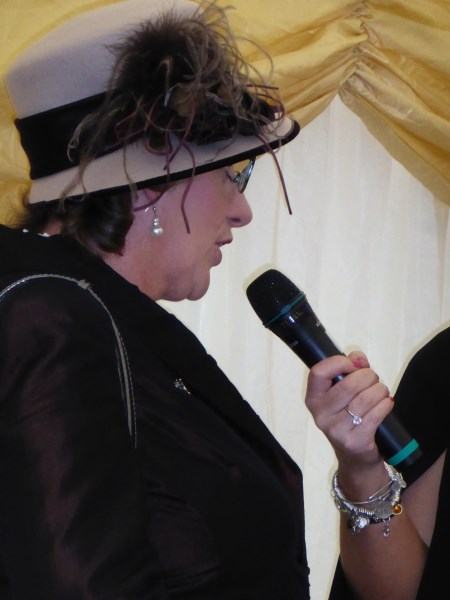 For Carmel Moriarty it was all about the hat. A good few years ago she persuaded her husband to buy her the hat. She had only worn it twice so she felt it needed another outing. So she built her outfit around it, fishing in her wardrobe for a jacket and skirt that only fitted at some stages in her life, and very stylish it all looked too.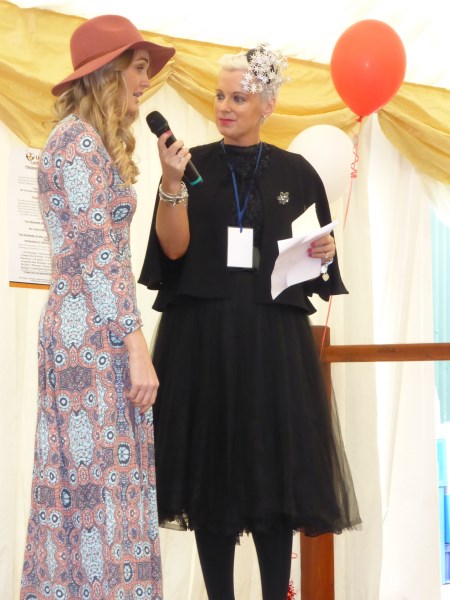 This young lady bought her vintage maxi dress in New York. The judges loved it and she was the eventual runner up.
(more tomorrow)
<<<<<<<<
Who Needs The Sam Maguire?




We had hoped to have the All Ireland Football trophy doing the rounds of the schools. Listowel Tidy Towns did what the footballers couldn't do and gave the children something to cheer about.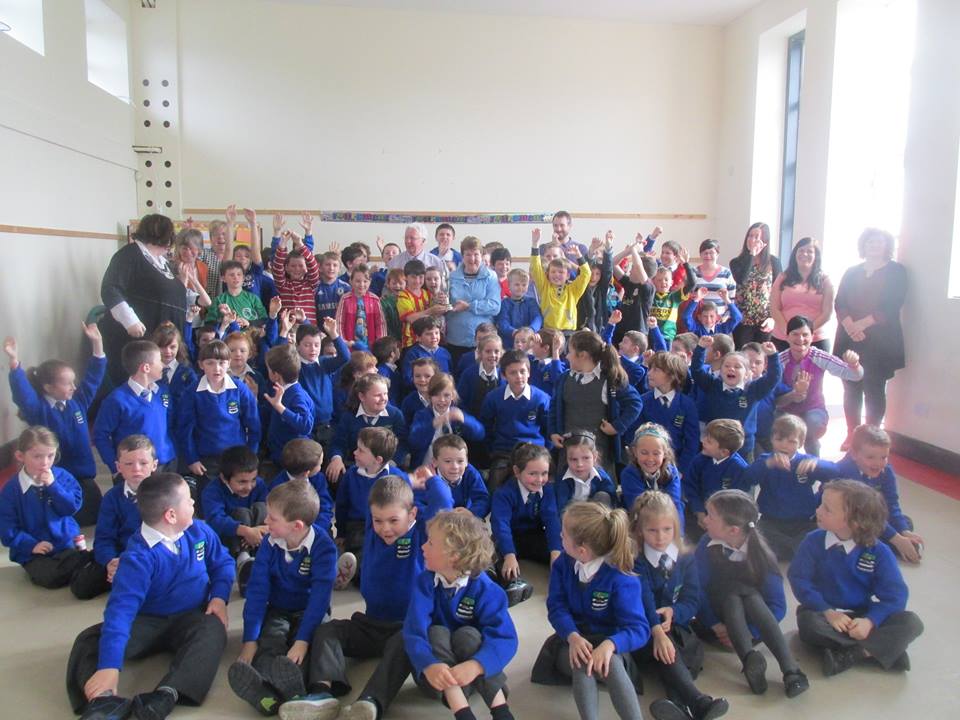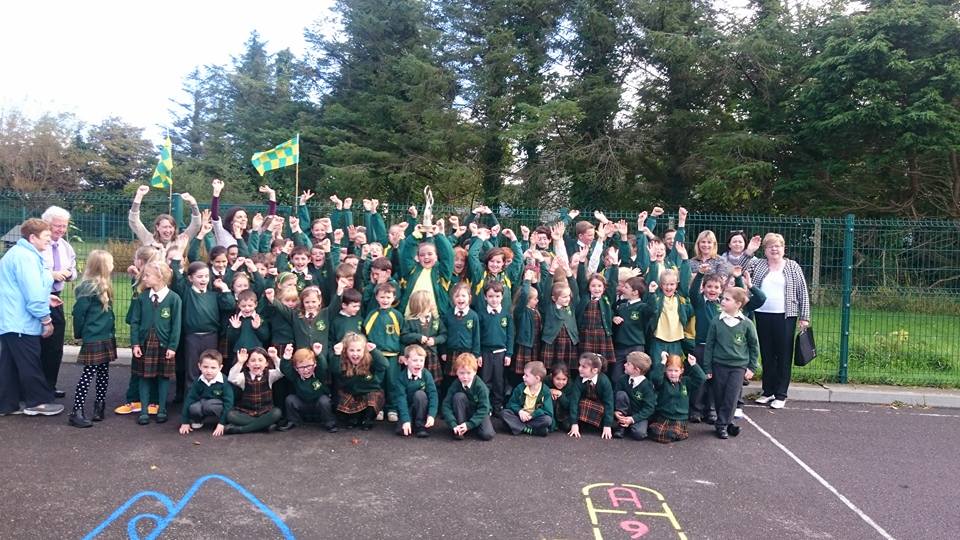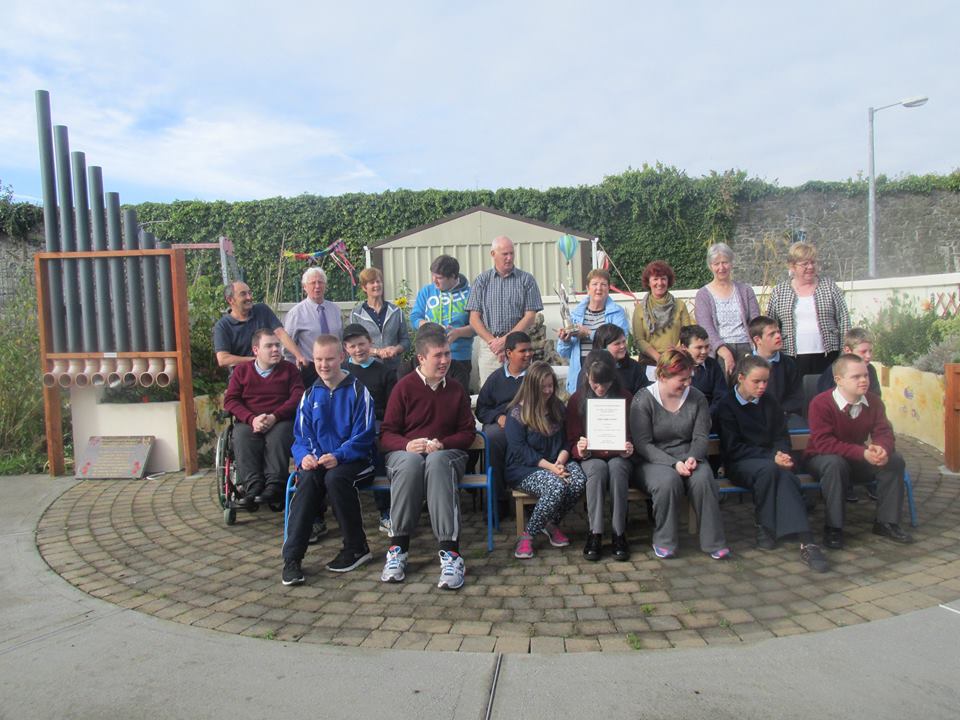 (photos; Listowel Tidy Towns on Facebook)
<<<<<<<<<
Telethon in Pres Listowel 2007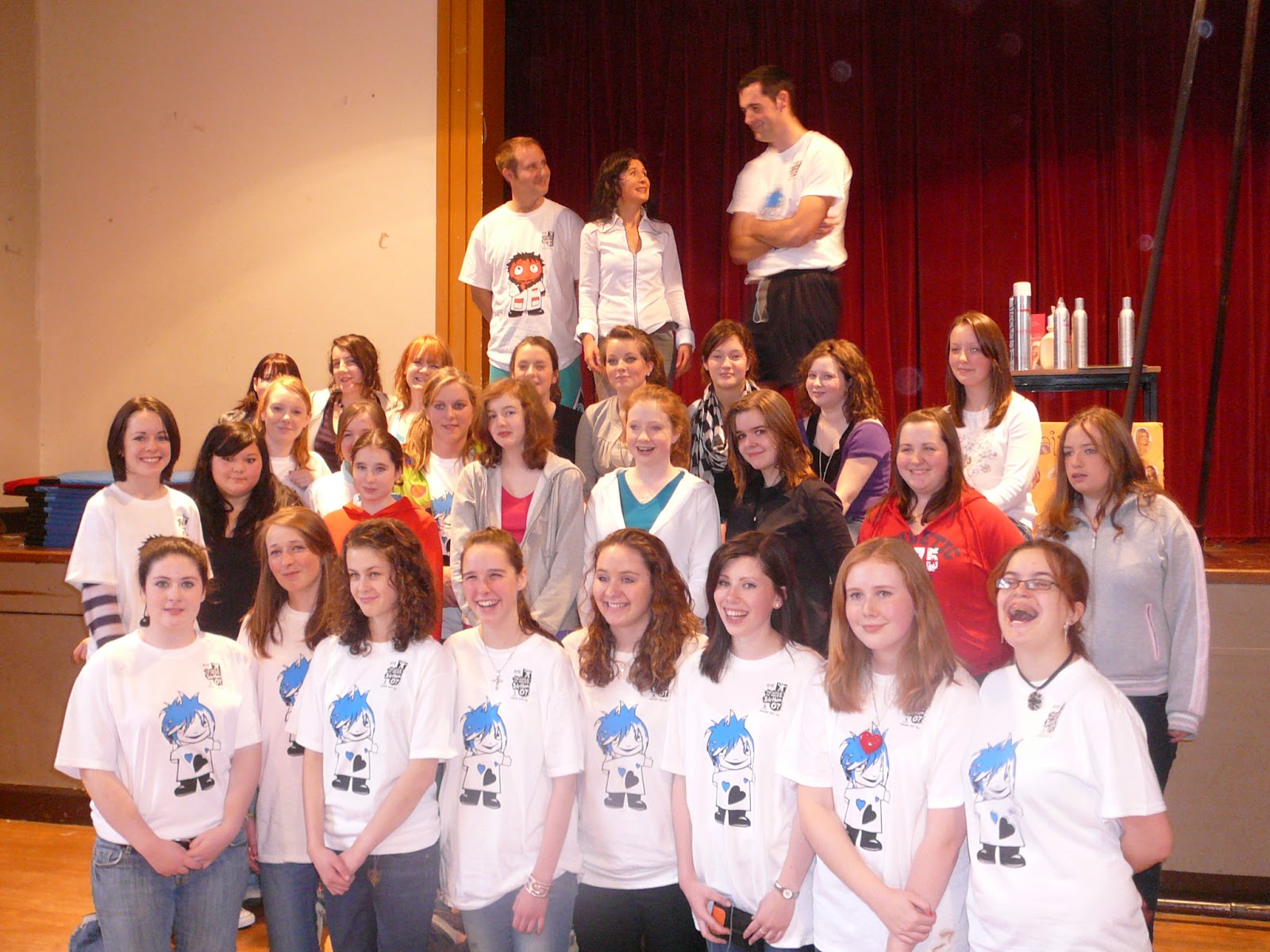 Happy Day! Transition Year Class 2007. If anyone can give me all the names I'll post them.