Setting potatoes in April 2015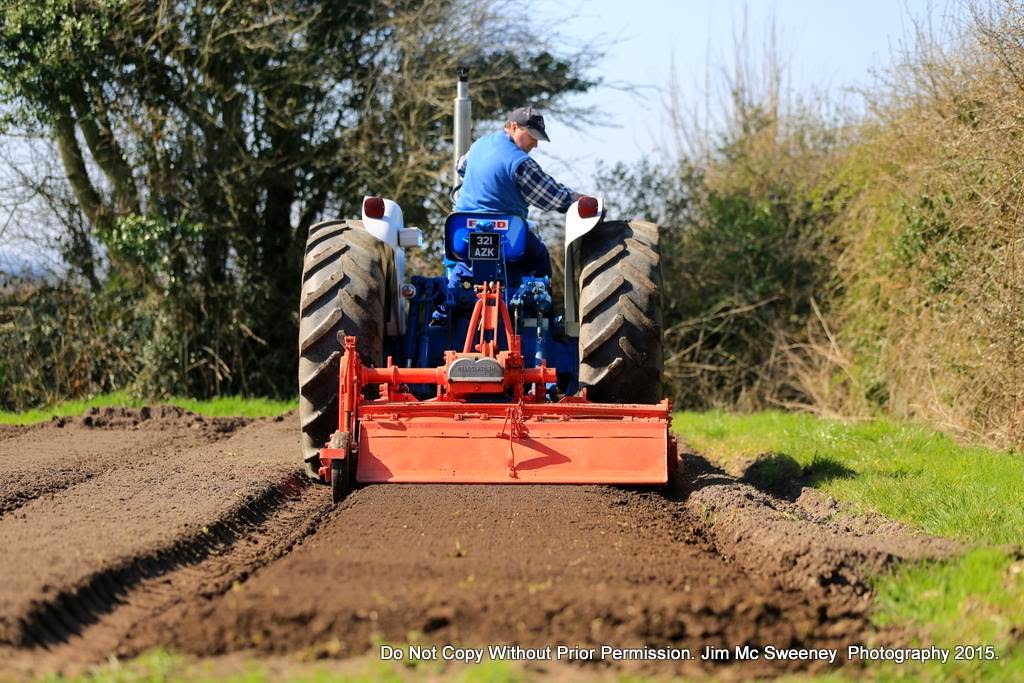 ( Jim McSweeney documenting country life in North Cork)
<<<<<<
Death of Another Rural Village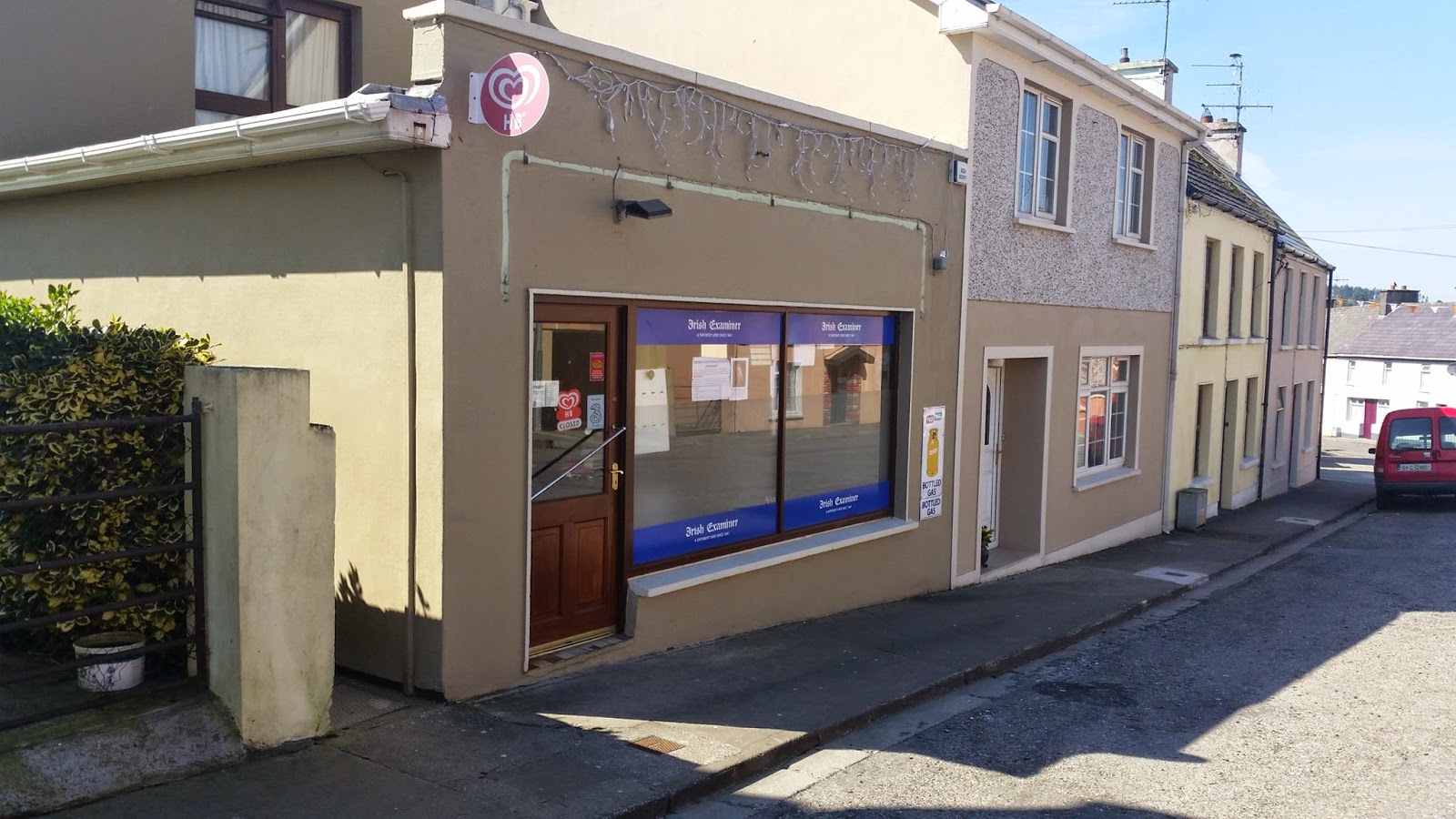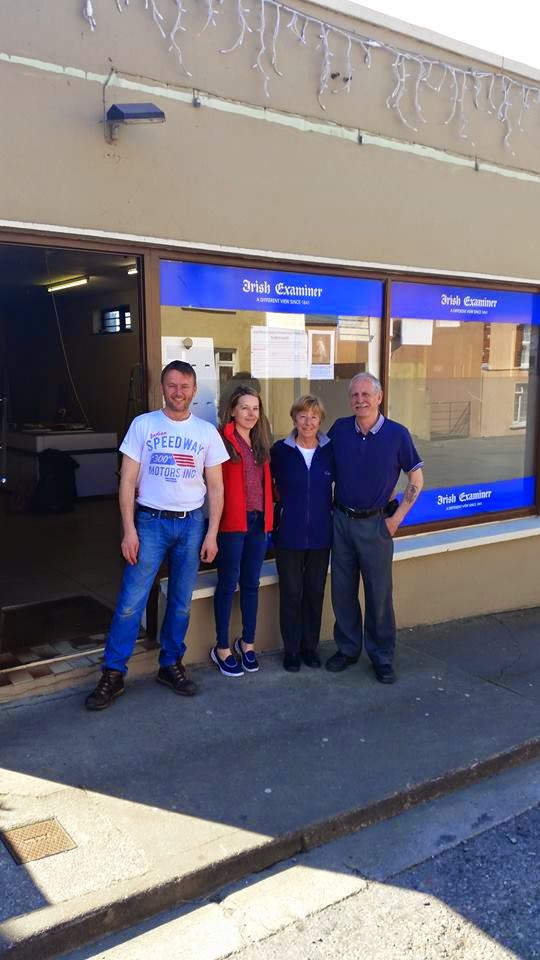 "Jerry's report on Kerry Today this morning on the decline of small villages. Brosna GAA club are the All Ireland Club Junior Football Champions but last week the village's last shop, Fay's, closed. Brosna once had 13 shops and nine pubs; now it just has four pubs."
(Photo and text from Radio Kerry)


Since Radio Kerry covered this story there is hope that the post office might expand its range into groceries as well.
<<<<<<<
Behans of Bunaghara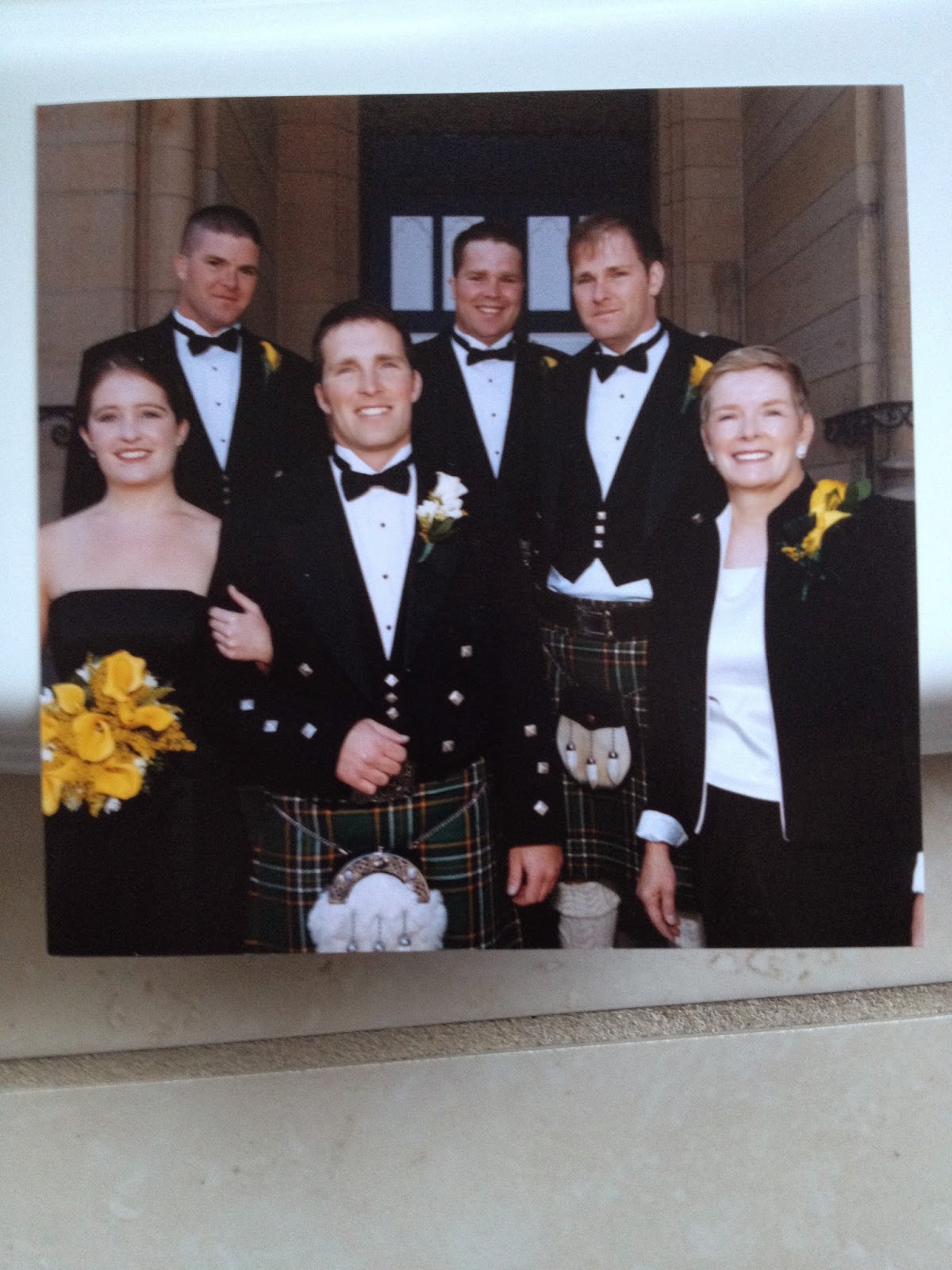 Recently I have been in email contact with Andy Ross of Syracuse, N.Y . This is what he wrote:
"My name's Andy Ross and I only just discovered your "Listowel Connection" blog this evening. Hey, I'm proud to say I have a connection! 🙂
My great-great grandfather, John Behane, born 1822 in Bunagarha, Co. Kerry, to William Behane and Catherine (Enright) Behane, immigrated to Syracuse, NY during the famine, leaving a large family behind (brothers William, Thomas, Michael, and sisters Mary, Margaret, and Catherine – I think there was more too).
He worked in the salt industry in my native city of Syracuse NY (Syracuse is still referred to as "Salt City") back in the 1850's and was the grandfather of my paternal grandmother, Margaret (Carney) Ross.
I'm sincerely fascinated with genealogy, especially with our Irish ancestry. There's a "Behan/Callahan" plot in St. Agnes Catholic Cemetery, just down the road from my Grandmother Ross' house in Syracuse NY, where John Behan and one of his younger sisters who also immigrated from Bunagara, Julia, are buried (both Behan siblings married "Callahan's", my great-great grandmother, who were from North Kerry as well). Syracuse was very much a mini-NYC with immigrant families being identified with specific parts of town (the Famine Irish were typically northside Syracuse).
It's amazing with technology today, we can actually pinpoint exactly where John Behan's family lived off R523 in mid 19th century, the size of the parcel, who lived there at the time, who the landlord was, etc.
I'd love to stop by Listowel on my next trip to Ireland (probably when my kids get old enough to appreciate it), it looks beautiful and any Yank appreciates a connection to a town in Ireland, regardless how distant. 🙂
Just to prove that the "North-Kerryman-DNA" lives on in the States, I hope you don't mind me sharing a photo of my siblings and I (it's from my wedding years ago but unfortunately, I don't have any more recent). From left to right, it's my sister Kate, brother Dan, myself, brother Doug, brother Stu, and Mom, Kristin."
<<<<<<<
Huge support for Darkness into Light Walk for Pieta House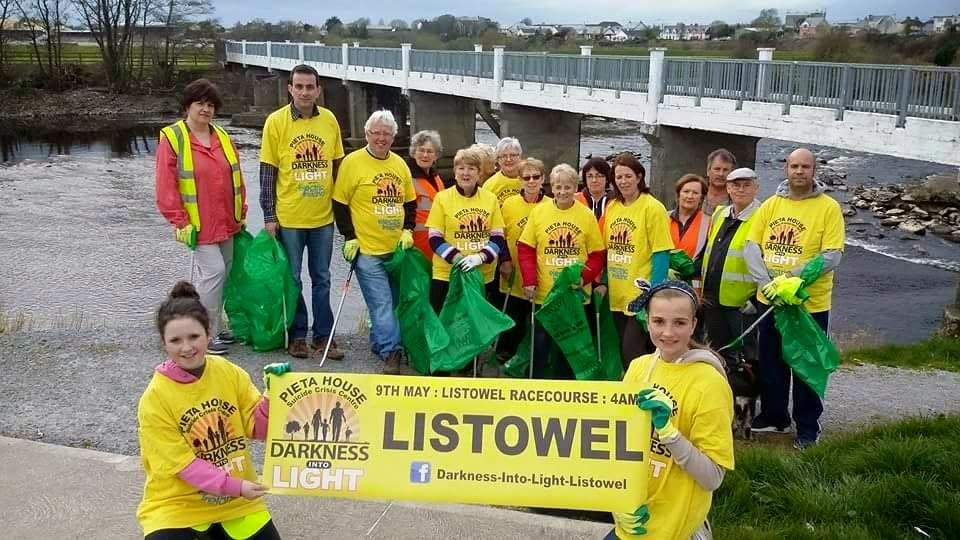 Listowel Tidy Towns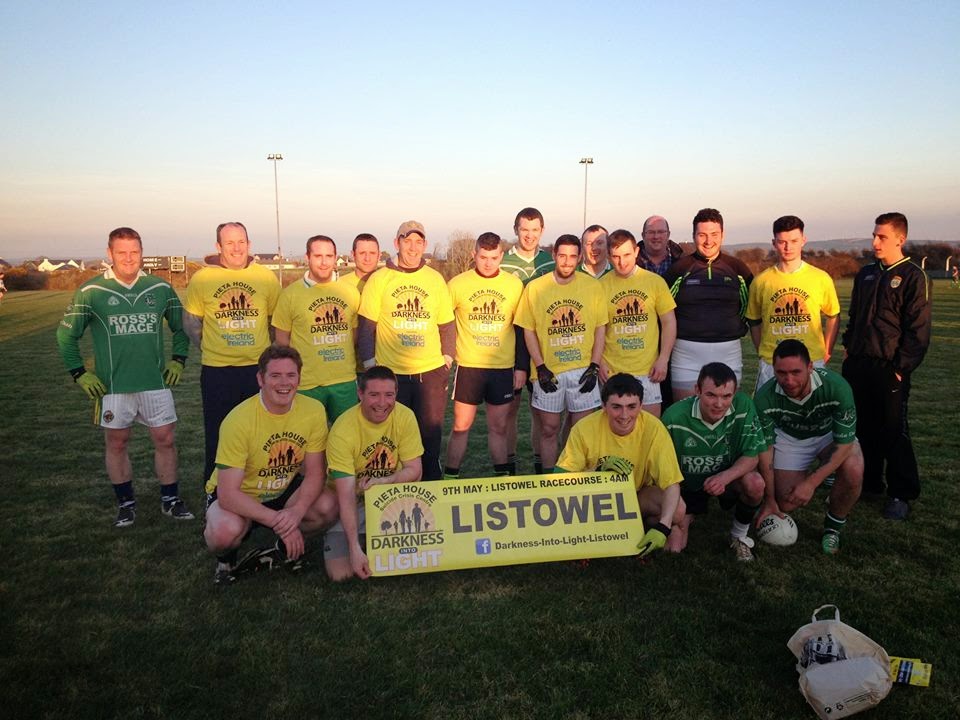 Ballyduff GAA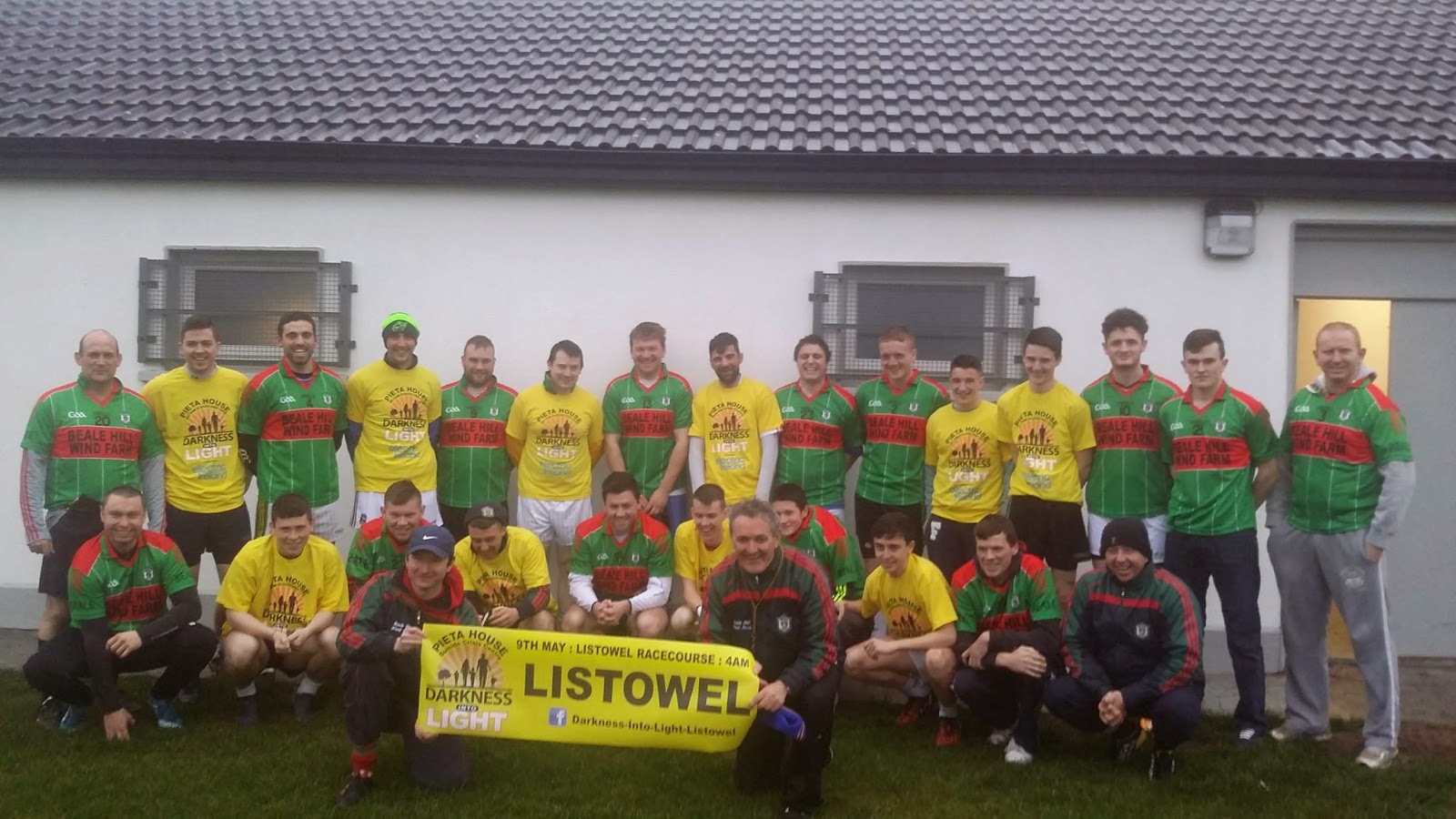 Beale GAA
Listowel RFC