Tomorrow, June 23 is Midsummer or St. John's Eve. I had never heard of this feast being observed until I came to Listowel. Here the children build bonfires at crossroads and make a nuisance of themselves to passing motorists.
Once upon a time St. John's Eve was an important ritual in the Irish calendar. Athea, which is just down the road from Listowel is mentioned in Danaher's The Year in Ireland as a place where this tradition was strong.
" In Athea a circular bonfire was made near the blessed well where the patron saint of the parish, St. Bartholemew, was honoured. Round the fire gathered young and old. There was much fun and music; a dance was started and games were played. while some young men competed in casting weights or in feats of strength, speed and agility. I gathered that it was mostly the women who shared in the prayers for gardens and for good weather. Neglect in this respect might lead to a bad harvest…."
In some areas, ashes from the fires were collected the next day and scattered on the fields. In other areas people were encouraged to leap over the fire. Sometimes, goods that had been left on people's property in order to work "piseoga" on them were thrown on to the bonfire. Still another belief was that broken rosary beads or other religious objects could be burned in the fire without any disrespect.
>>>>>>>>
My niece visited Chicago recently and provided me with this pic.
>>>>>>
In The Library of Congress there is large collection of photographs of Ireland. The caption on this one says; Kerry woman on her way to her son's funeral, 1905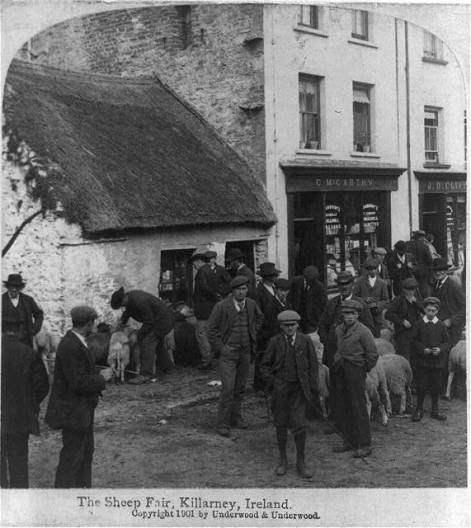 This one is a Killarney sheep fair in 1901
>>>>>>>
A photo from nearer home and not in the library of congress.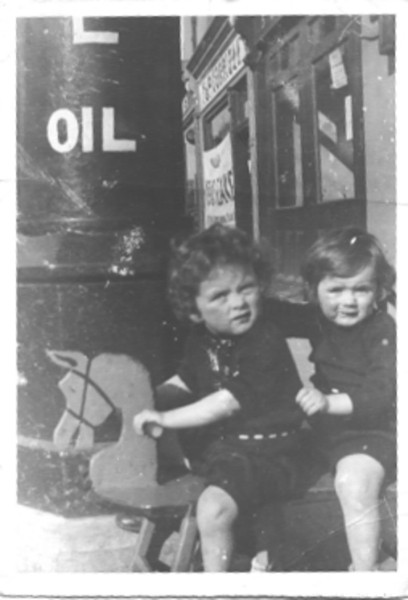 This cute photograph was taken in Main St. Listowel in 1952. The boys on the rocking horse are twins, Jerry and John R.I.P. Sheehy. The photo, which the late John shared with me many years ago was taken outside their family home, now Morkan's Jewellers.