Listowel Castle…a great visitor attraction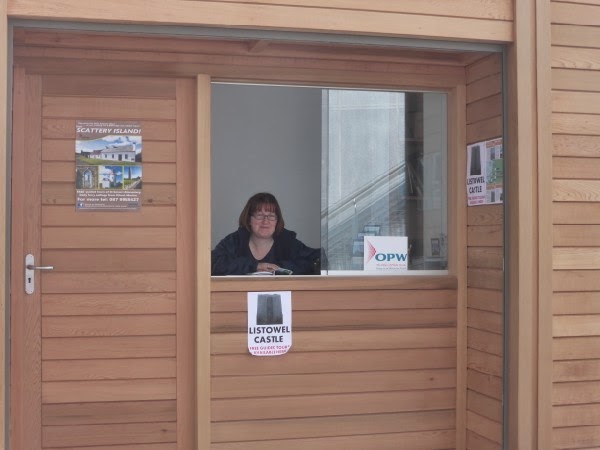 Diane Nolan C.C. at her day job as tour guide in Listowel Castle.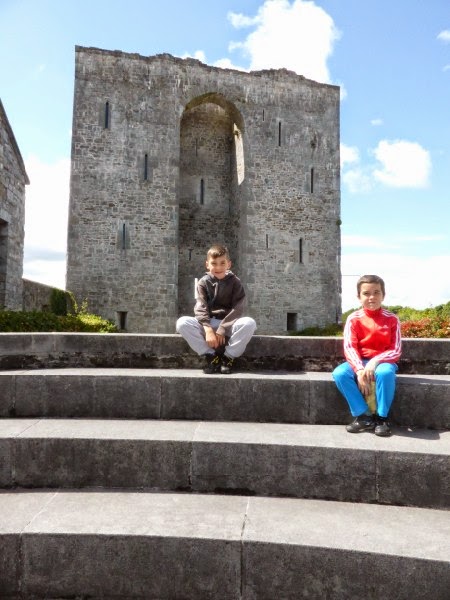 I visited the castle with my two young visitors. They enjoyed the tour and they learned so much from our guide, Mike Moriarty. They were particularly fascinated with the gory and disgusting details of toilet facilities and the siege in 1600 when, 18 soldiers held out throughout the siege, only for 9 of them to lose their lives at the hands of the victor.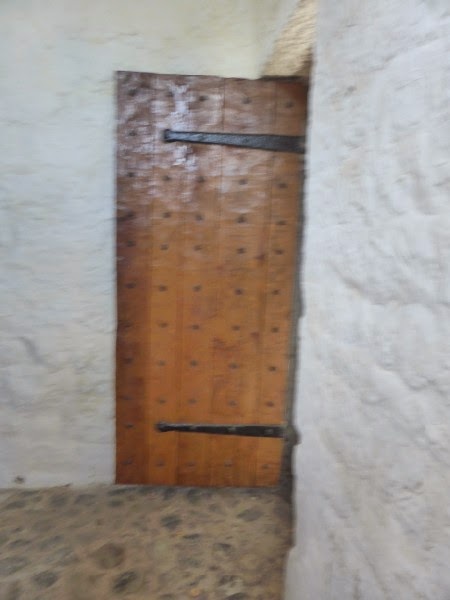 This massive door is actually a double door with the planks on one side lying horizontally and on the other side vertically. The original door was hung as the walls were being built. This reproduction hangs a few inches off the floor.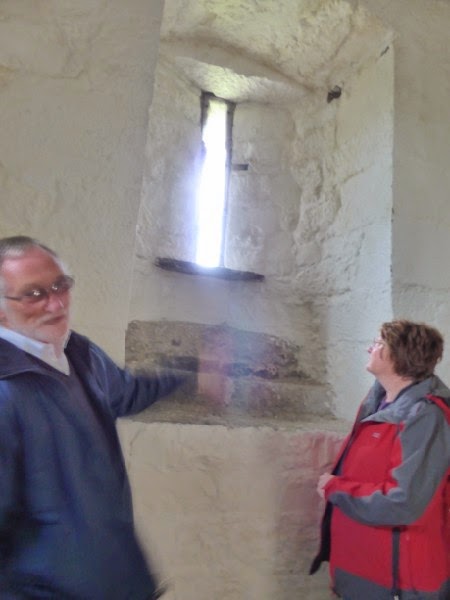 Mike pointed out to us that there were three different types of window in the castle. There was no glass in the windows. They were glazed with animal intestines.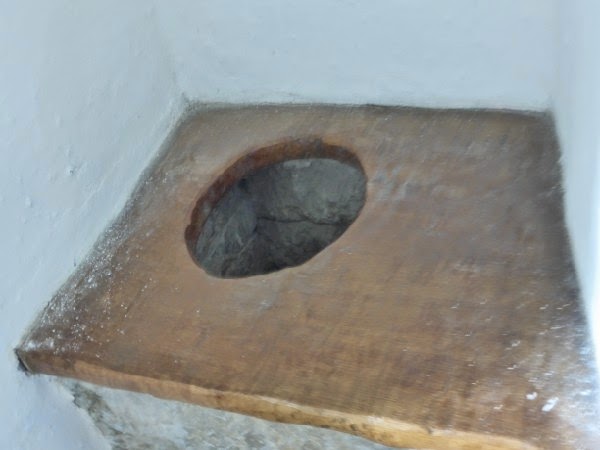 This is the primitive toilet. There was one on each floor. They were used as wardrobes as well since the ammonia in the urine was good for killing off fleas and other bugs.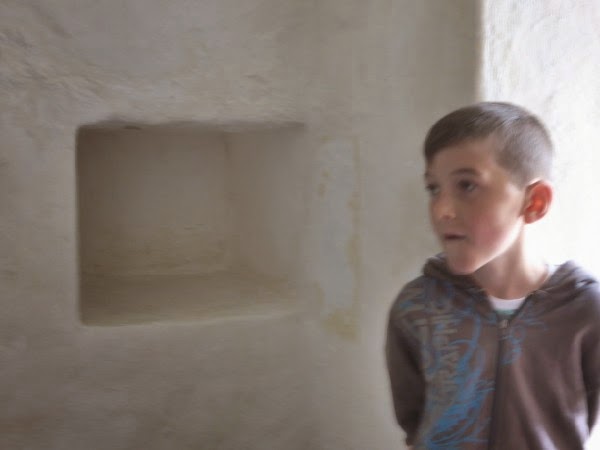 Sean is standing beside a cubby hole. These were in every room. They were used for standing a candle out of a draught or for putting any goods that you didn't want sitting on the floor.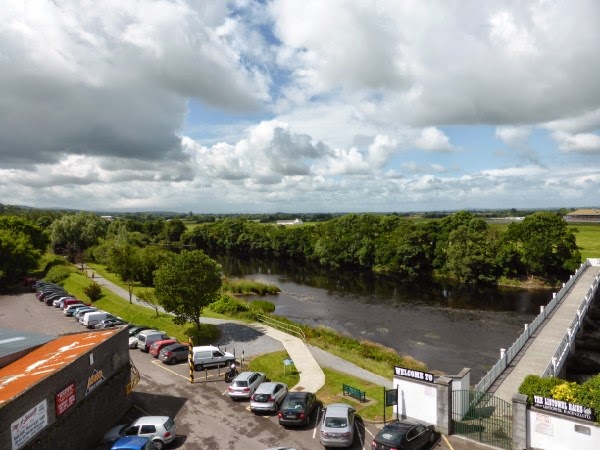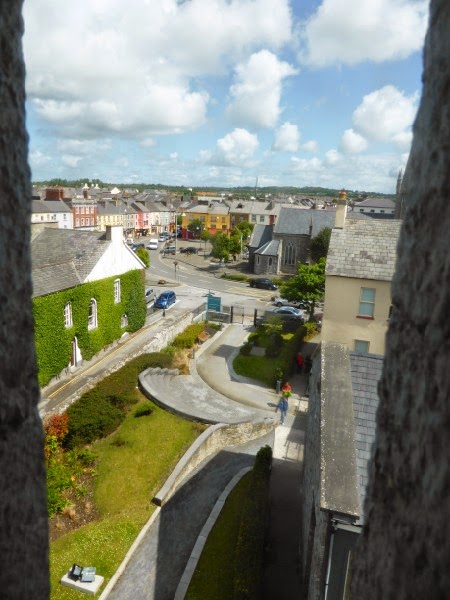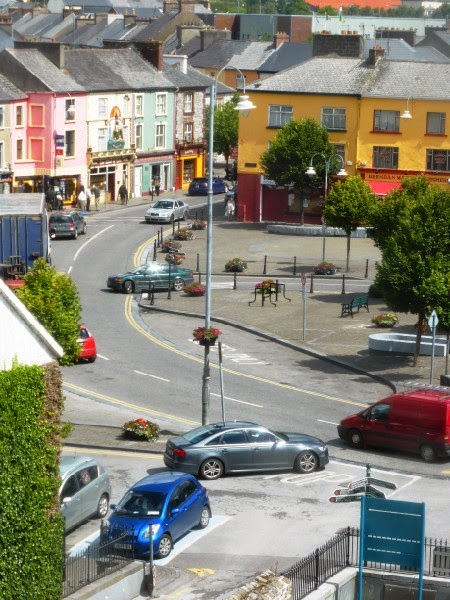 Views in one direction over the river and in the other over the town are an added bonus of the tour.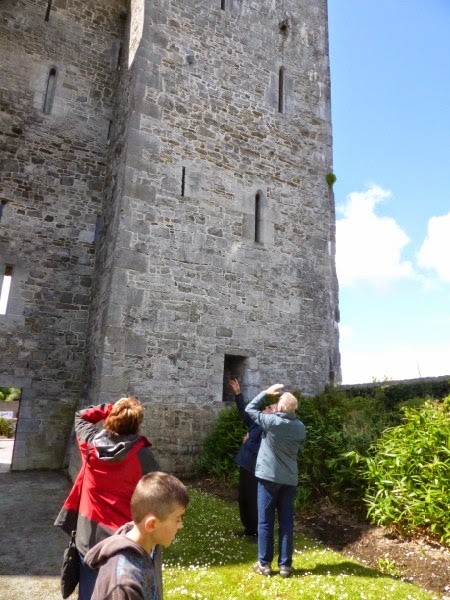 For native and visitor, a trip to the castle is a must this summer. The tour takes about 45 minutes and it's free.
<<<<<<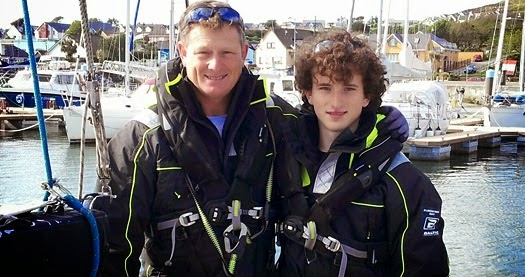 Round Ireland sailors
Father and son team, Derek and Conor Dillon took part in the Round Ireland yacht race and….they won their section!
<<<<<<<,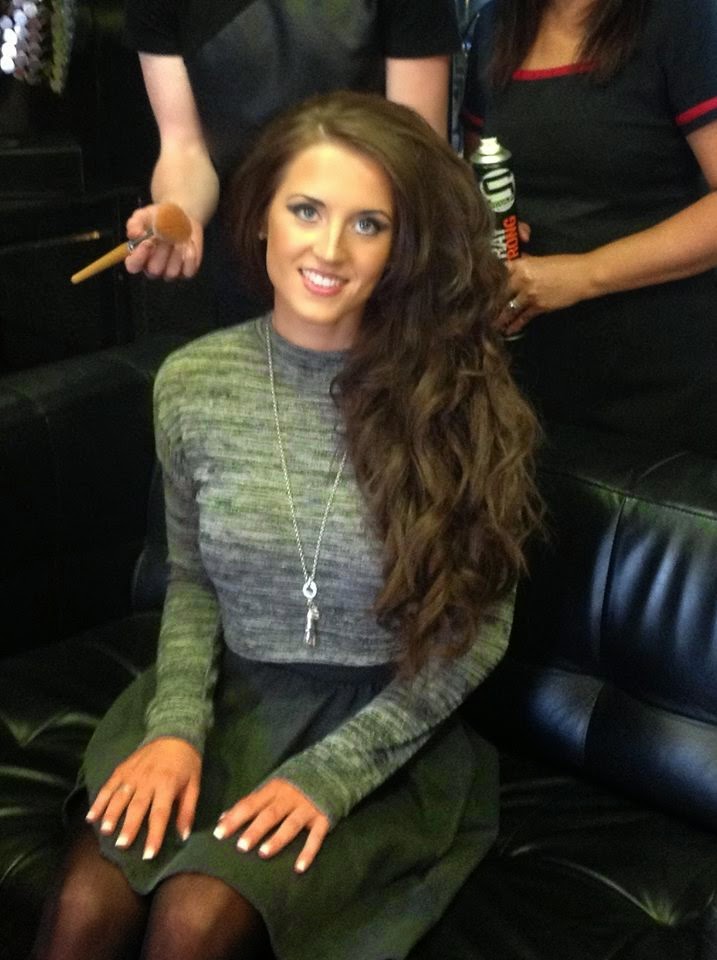 Sinead O'Hanlon from Listowel is the current Miss Kerry
<<<<<<<<
Listowel Cúl camp 2014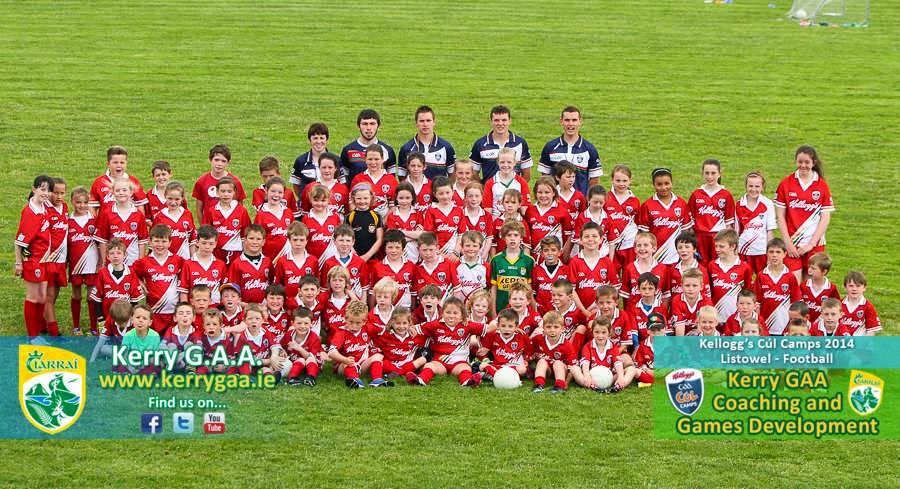 The kids are having a great time in Listowel Emmetts grounds.