This evening is the first day of Ramadan in Ireland. This is a particularly disciplined time for Irish Muslims because daylight lasts so much longer this time of year.
During Ramadan, which lasts 30 days, Muslims do not eat, drink (not even water) or smoke during daylight hours. People who stick rigidly to the rules of Islam often have their first meal of the day at 3.00 a.m. This first meal, known as Iftar is often a big family feast.
>>>>>>>>
The Irish Times is running a competition to identify the best of Irish shops. Anyone can nominate any shop anywhere in Ireland and then in August the paper will travel around the country inspecting these shops and the best will be included in a special magazine with the paper later on in the summer.
I have nominated Flavins of Church St.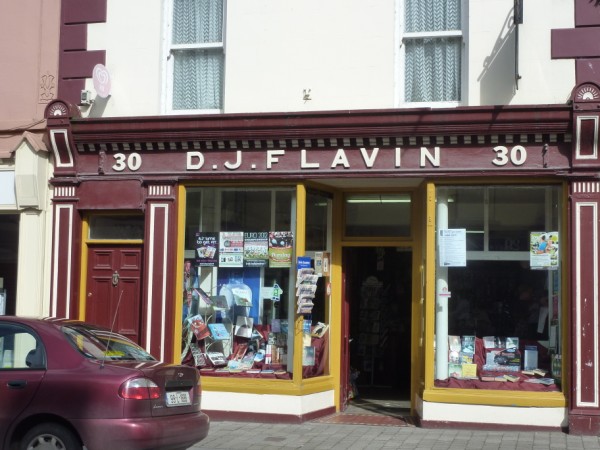 This shop is in the Flavin family since 1880. It was originally a book shop, later a library and now a bookshop, newsagent and stationer.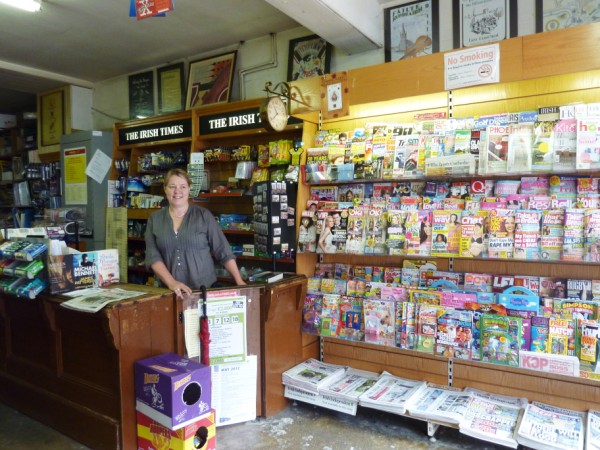 This is Joan, the present owner behind the counter where her uncle Micheál and his father Dan once stood.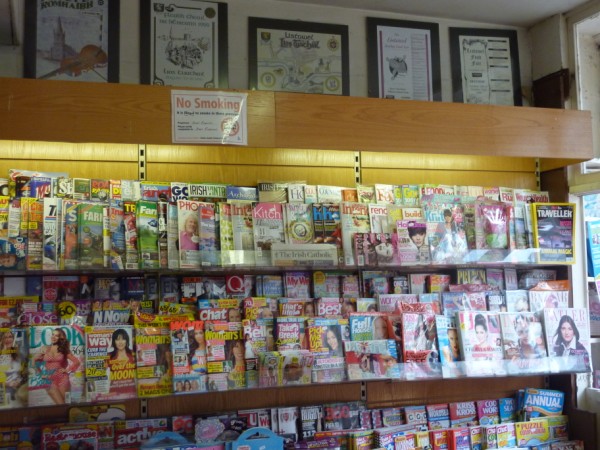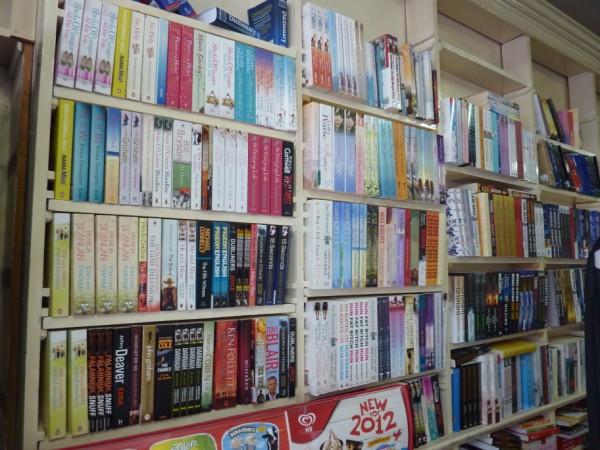 Why don't some of you get cracking and nominate some of the other lovely shops we have in town. It would be great if Listowel could be well represented in the guide to the best of Irish shops.
>>>>>>>>
You gotta laugh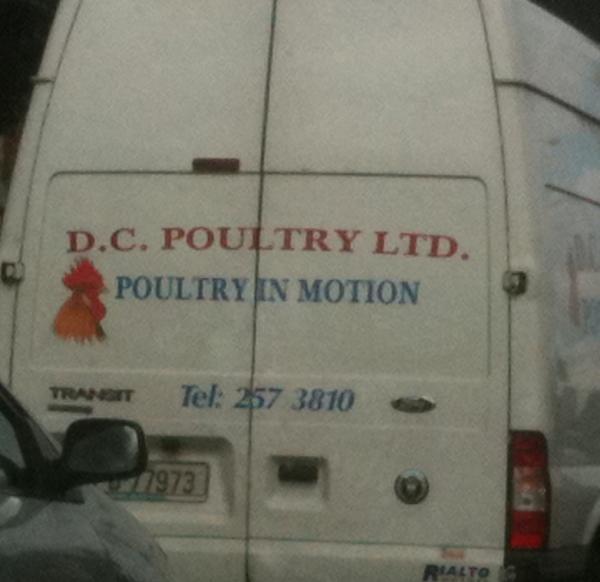 >>>>>>>>
The Boss is in town again. Here is a ticket from Bruce Springsteen in Slane in 1985.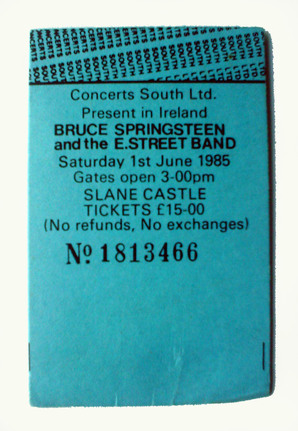 >>>>>>>>
Found this on the internet:
"If you found a lost child who said "Please help me find my Mom" I am sure that you would wait with that child until her mother was found.
You wouldn't walk on by!
Sadly, there are thousands of children all over the world in this exact position. They can't find their mothers and the world is walking on by.
I am talking about all the little boys and girls who were adopted from Ireland. They are adults now but they are still looking for their mothers.
In their thousands they write to convents and government agencies in Ireland every year.
In their thousands, they are refused access to their records.
In their thousands, they are refused any information about the women who gave them life.
On the other side, there are mothers, some in their 80's now, who are still searching for their babies.
They live every day with the knowledge that they may die without ever finding their babies. Many have already died.
Please don't walk on by!
Please sign the Access to Birth Records Petition.
Please sign now.
We need at least another 200 signatures to bring about an end to this cruel situation. "