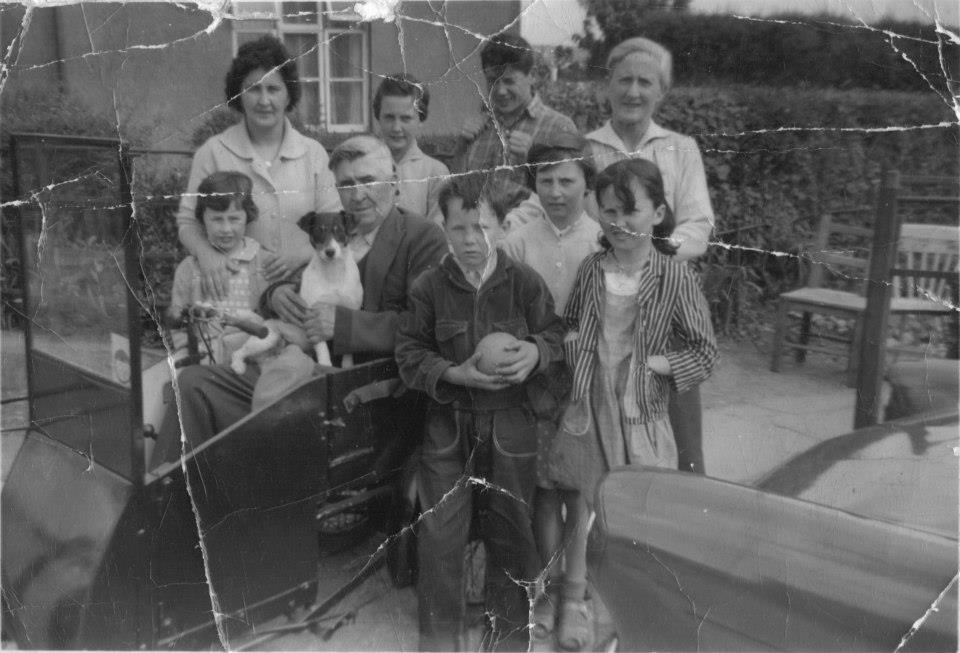 The Roche family of O'Connell's Avenue who are planning their own Gathering reunion in 2013
<<<<
1989 Russian President Gorbachev with Charles Haughey in Shannon
<<<<<<
Lacrosse news
The Celtic Cup 2013 International Lacrosse Tournament will be the third instalment of this major men's lacrosse tournament, having been held in Wales in 2005 (where Ireland finished as champions) and Scotland in 2009 (where Scotland finished as champions).
The tournament will feature the men's national lacrosse teams from Ireland, Scotland, Wales and France, and may also feature visiting club teams from Canada and the USA. The Irish men's team will be looking forward to building on its recent success having won the silver medal at the 2012 European Lacrosse Championships in Amsterdam, a fact which was recognised by Minister of State for Tourism & Sport Michael Ring, Taoiseach Enda Kenny and President Michael D. Higgins. Ireland Lacrosse will be running the tournament and is the National Governing Body for the Sport of Lacrosse in Ireland.
Don't forget we have a Listowel connection in the Irish team. I'll jog your memory.
Colin O'Donoghue is the grandson of the late Tom O'Donoghue of Tannavalla. Tom emigrated to Pittsburgh in the 1950's and was a dedicated GAA man for years, heading up the Roger Casement Football Club in Pittsburgh, PA. Tom was chairman of the North American County Board for a number of years in the late 1970's and early 19080's. His restaurant "The Blarney Stone" in Pittsburgh was a well-known center for Irish sport and culture in Pittsburgh. Colin's father Jack played for the Pittsburgh teams as well during the 1980's and 1990's and is still a big supporter of the GAA in Pittsburgh.
>>>>>>.
Sr. Mary Brendan Brosnan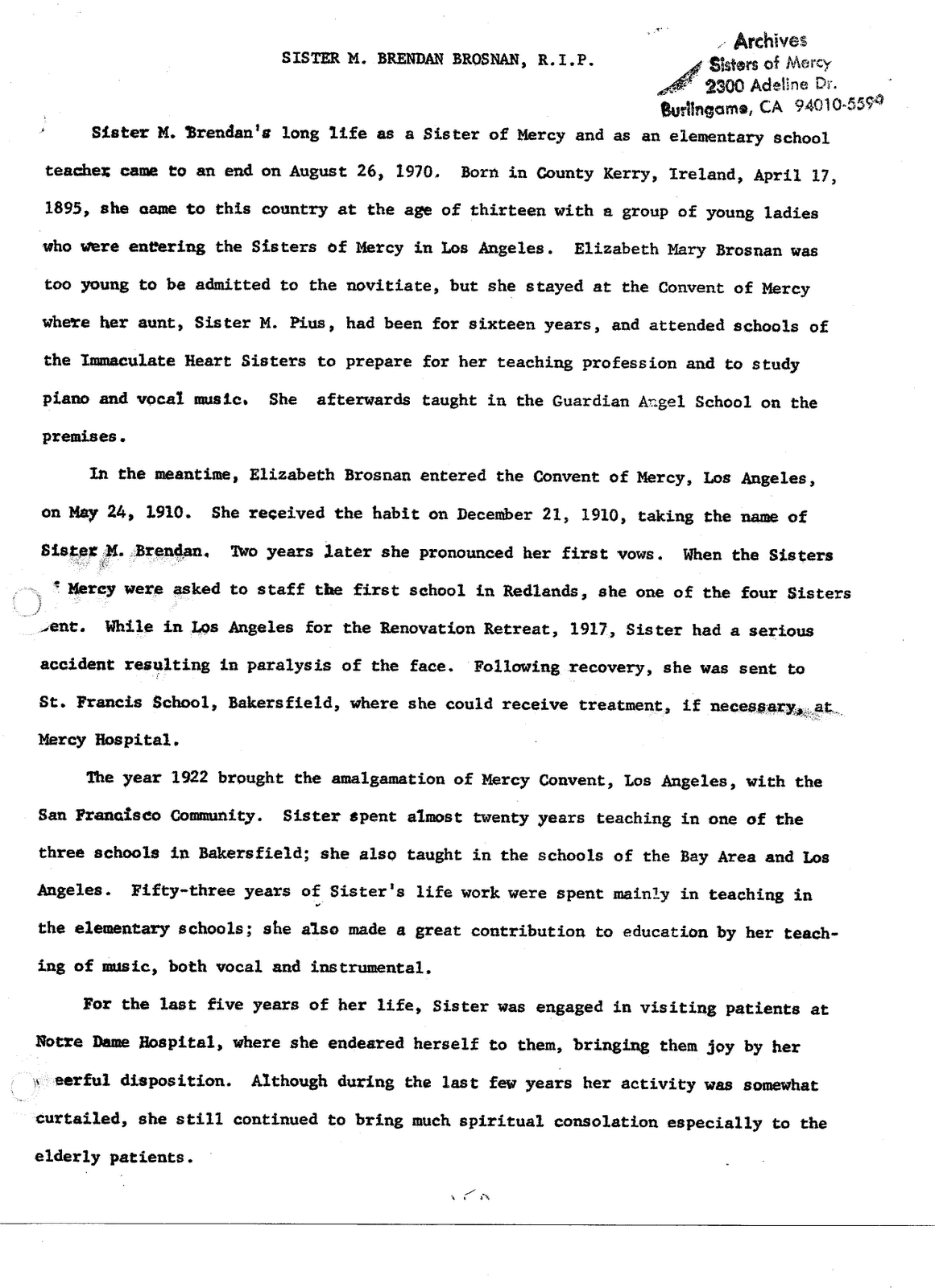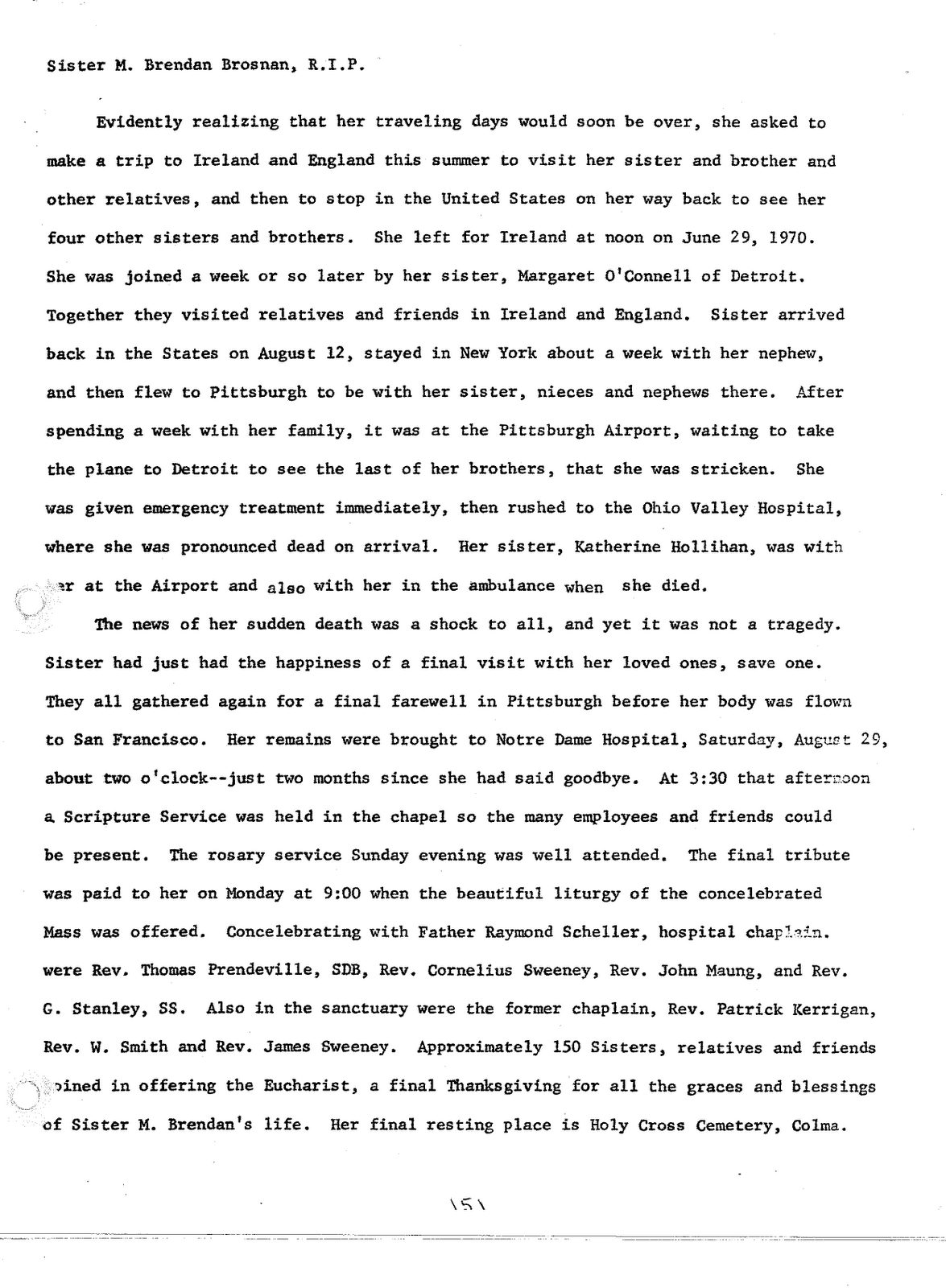 Thanks to Susan Twomey for sending us this material. Between the two of us this is the best we could do. Old eyes like mine will need the help of a zoom to read it.