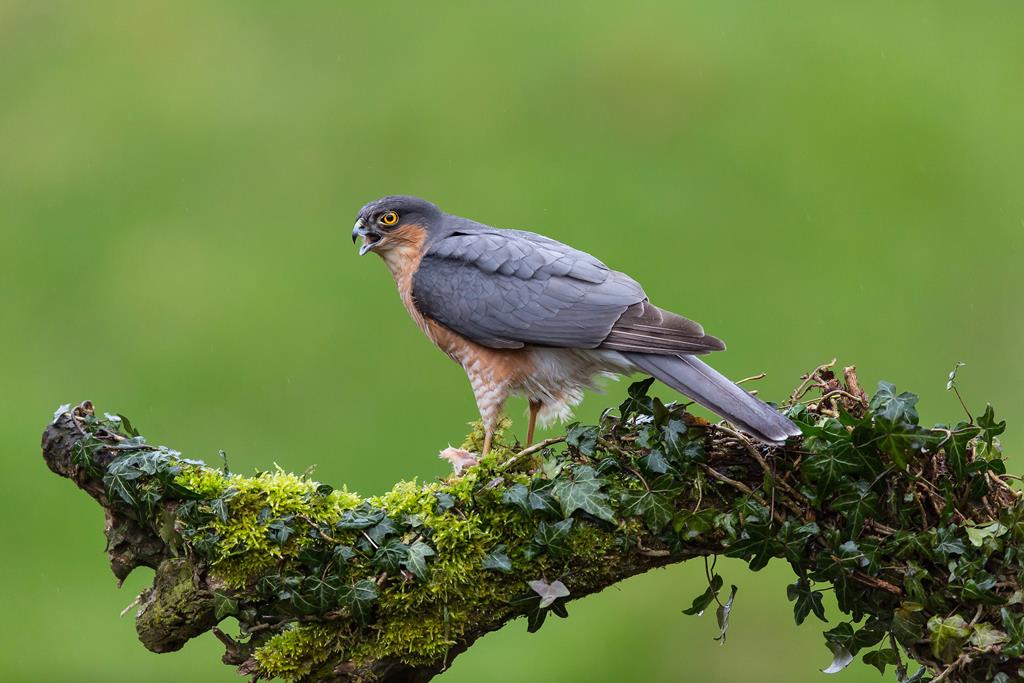 Jim MacSweeney's photo of a sparrow hawk won him a prize at the Rebel Cup photography competition.
<<<<<<<
St. Michael's Debs 1991
This photo was given to me by James Scanlon and he did the best he could do with the names. James, whose family owned The Spinning Wheel had left Listowel as his family went to live in Limerick before the Debs but he came back for the night out.
Included in the photo are Liam Kelly, Gerard McGuinness, Don Keane, Evan MacAulliffe, Shane Comerford, Mike Carmody, Seán Pierse, Eddie Bolger, John O'Riordan, Berkie Browne, Frank Quilter, Aidan O'Connor, Shane Hartnett, Michael Mann,Victor Sheehan, Donny O'Connell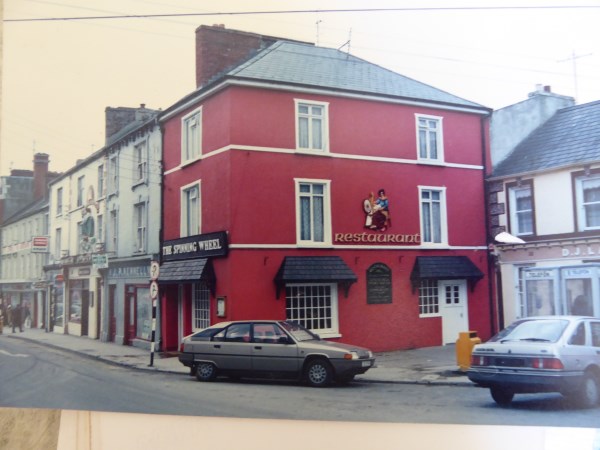 <<<<<<
Ballybunion by the Sea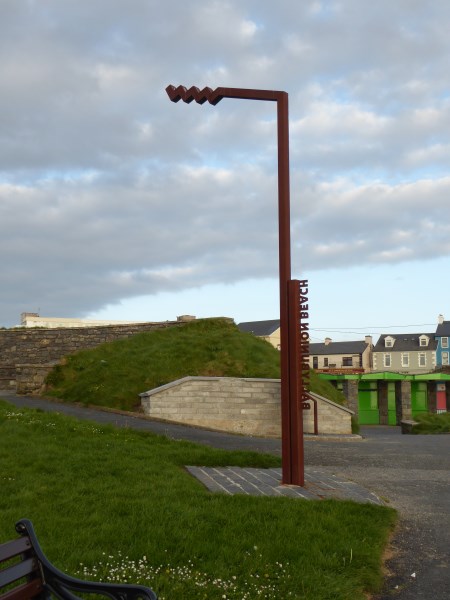 I'm going back to Kerry, From the Land of Liberty,
To my little Irish home town, Ballybunion by the sea,
To walk along the old Slip Road, Where the breezes softly blow,
And to get out to the ocean, Where the tides of memory flow.
To walk along the beach, Down below the Castle Green.
Up to the lovely Cliffs of Doon, The likes you've never seen.
From Listowel to Ballylongford and back into Tralee.
There's no place else in Ireland like Ballybunion by the sea.
I'll take a walk down Main Street, And see my friends from home,
Go tell my own true sweetheart, I never more will roam,
Go tell the lads I'm coming back, That's where I want to be,
In my little Irish home town, Ballybunion by the sea.

In my little Irish home town, Ballybunion by the sea.
This song was written by Pecker Dunne and recorded by Larry Cunningham Here
<<<<<<<
Newmarket, Co. Cork
Newmarket is one of the small towns you pass through if you take the Rockchapel road to Cork. Let me tell you an interesting fact about Newmarket. It has three public statues and they are all women.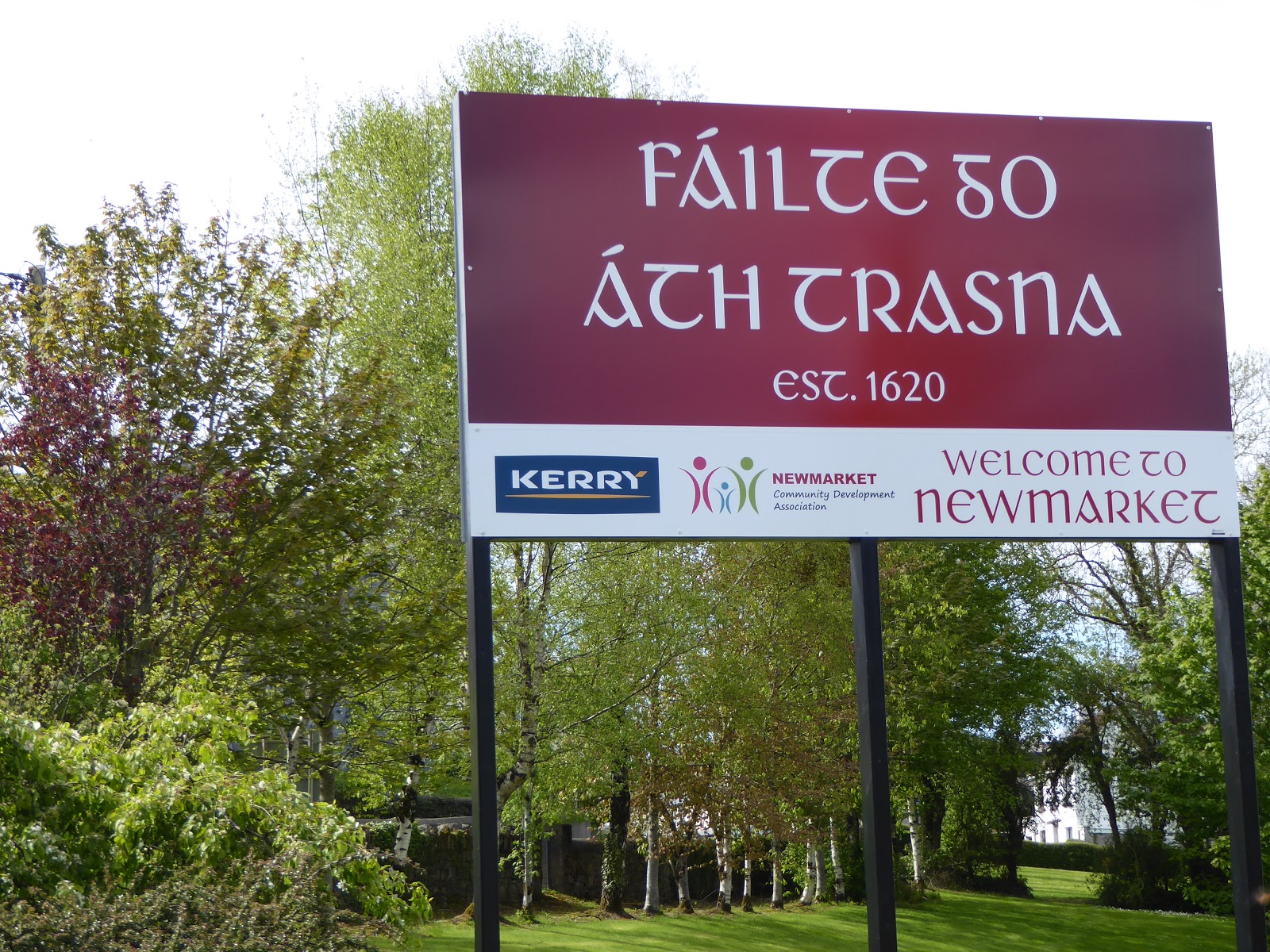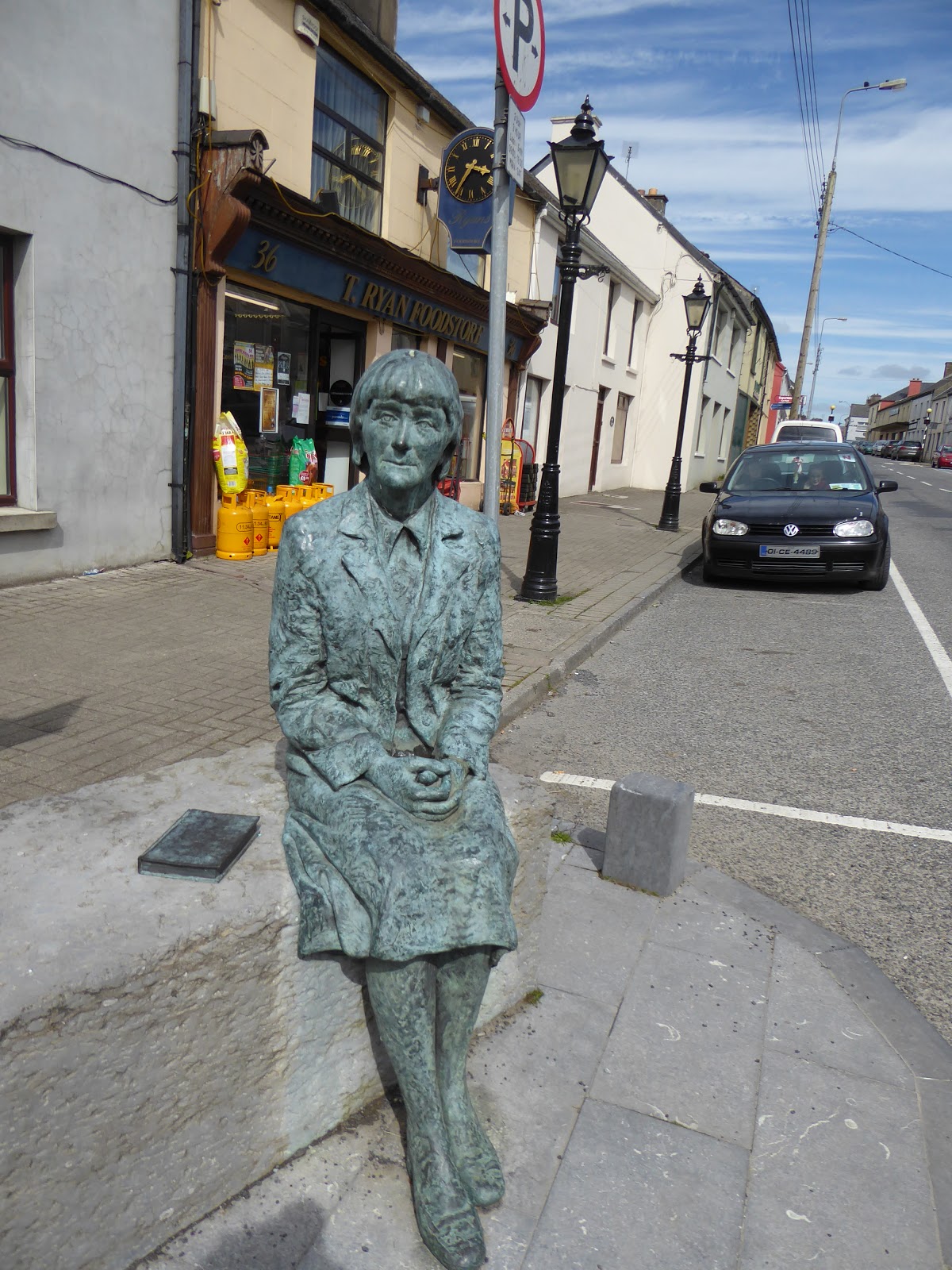 Alice Taylor is a very successful writer of novels, short stories and memoir. Her first runaway success was a memoir of growing up in Newmarket called To School Through The Fields. Her gift for nostalgia and vivid descriptions of a way of life that was dying caught the mood of the time and following their first success she has gone on the write numerous books describing village and parish life in her adopted Inishannon. She is a frequent visitor to Listowel Writers' Week.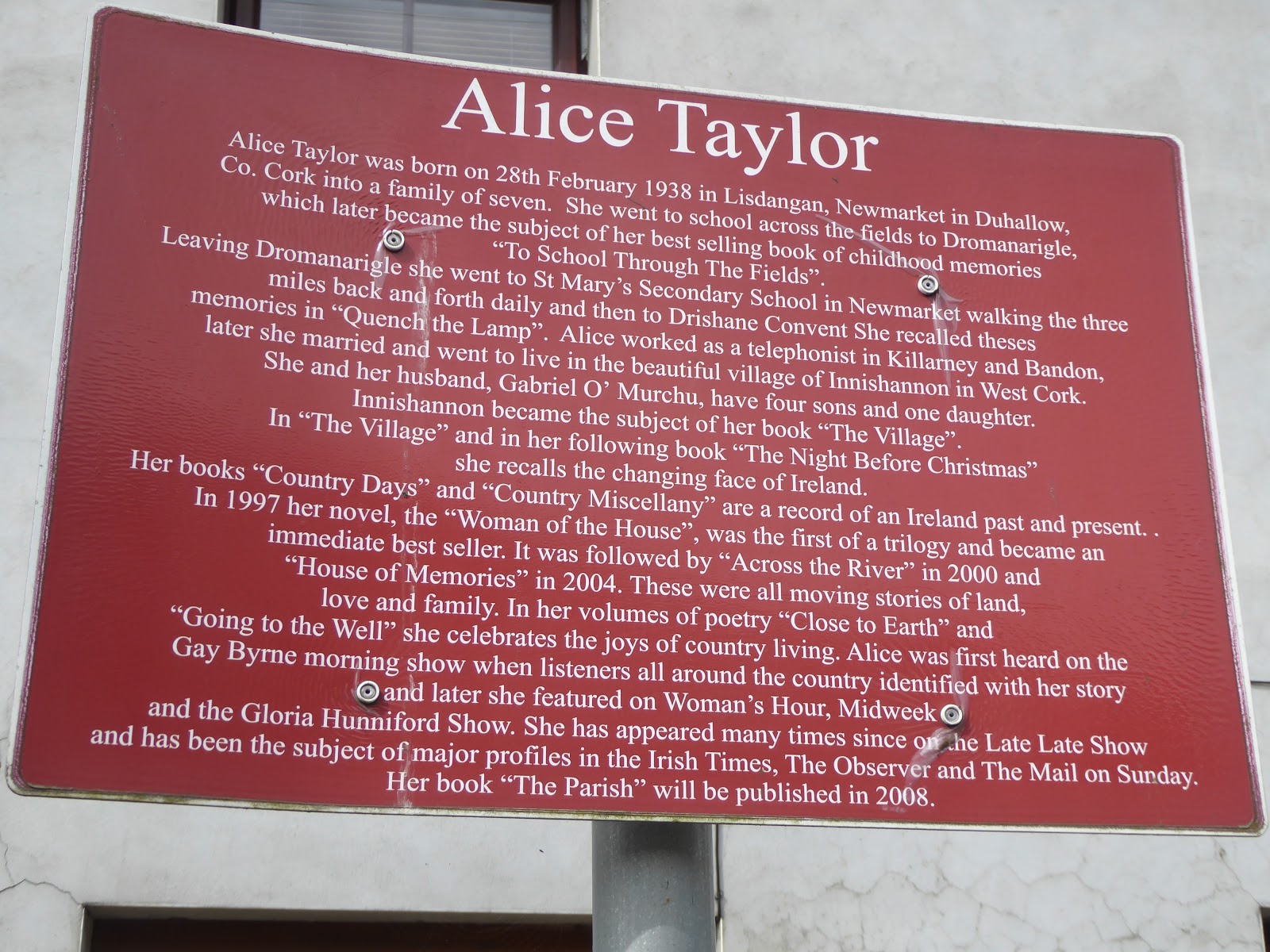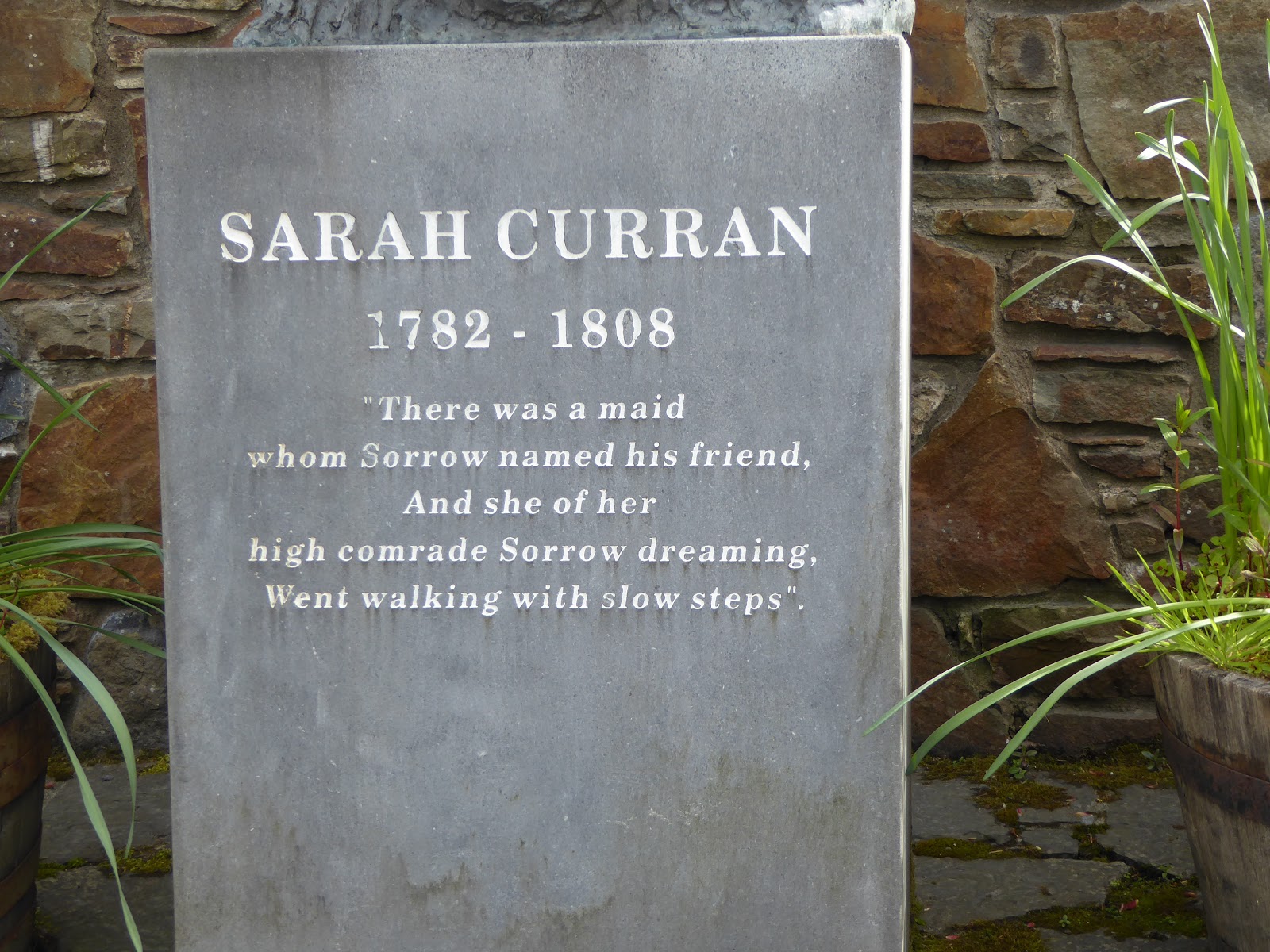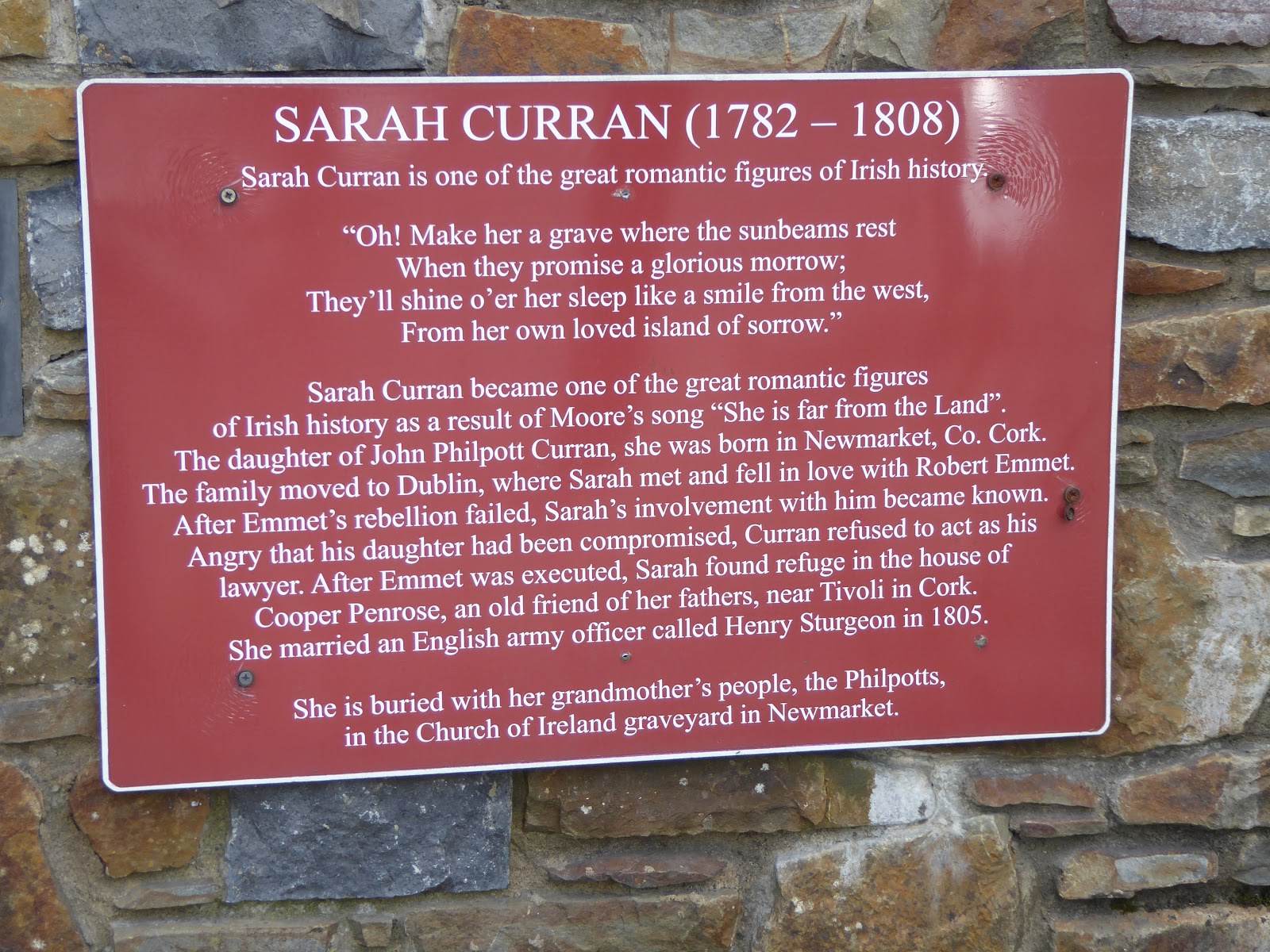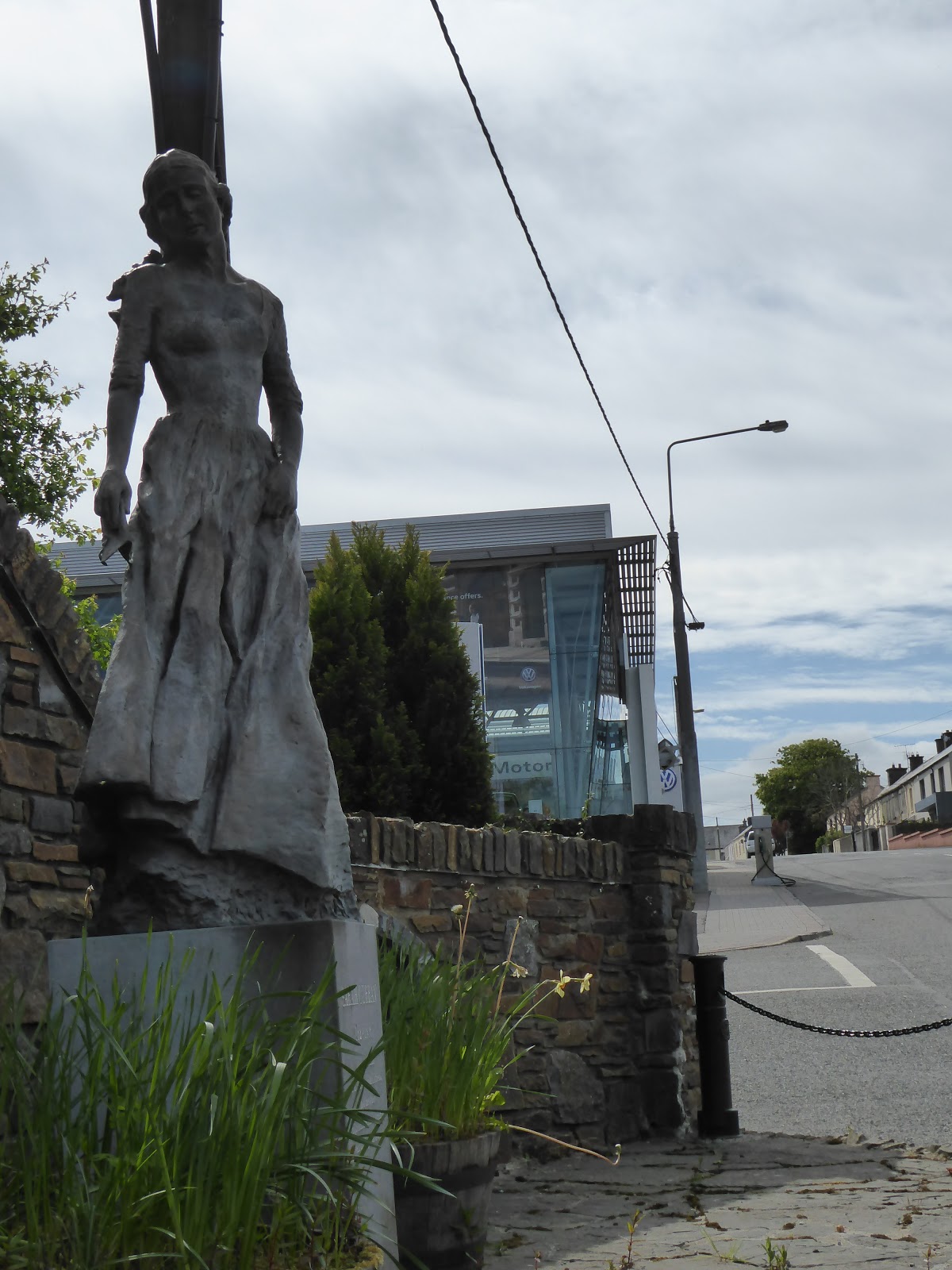 Sarah Curran is a less down to earth heroine. She defied her family to allow Robert Emmett to court her and is seen by history as a tragic romantic figure.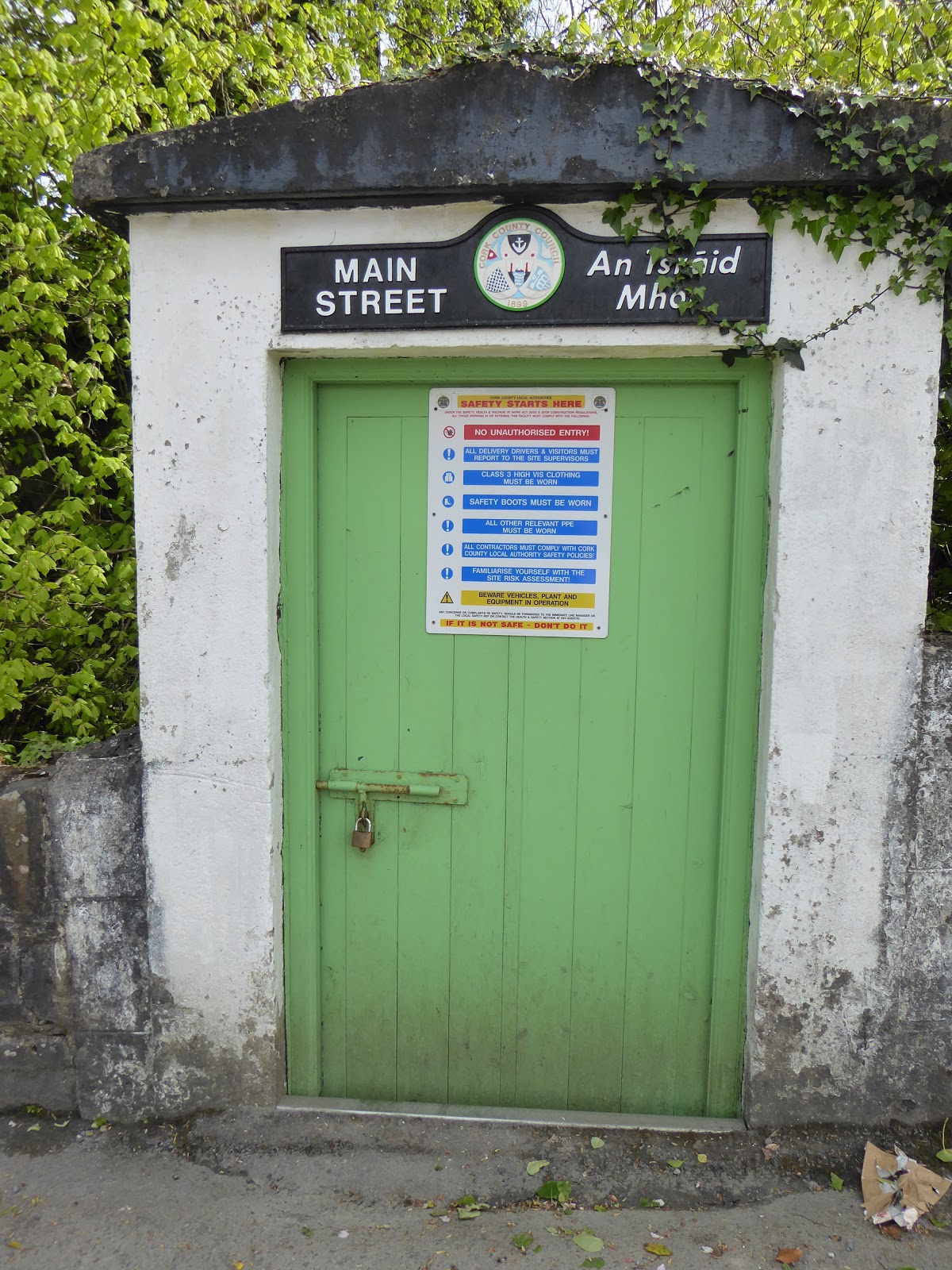 This doorway beside the statue of Curran struck me as a little odd. Did you ever see a padlocked door leading to a Main Street?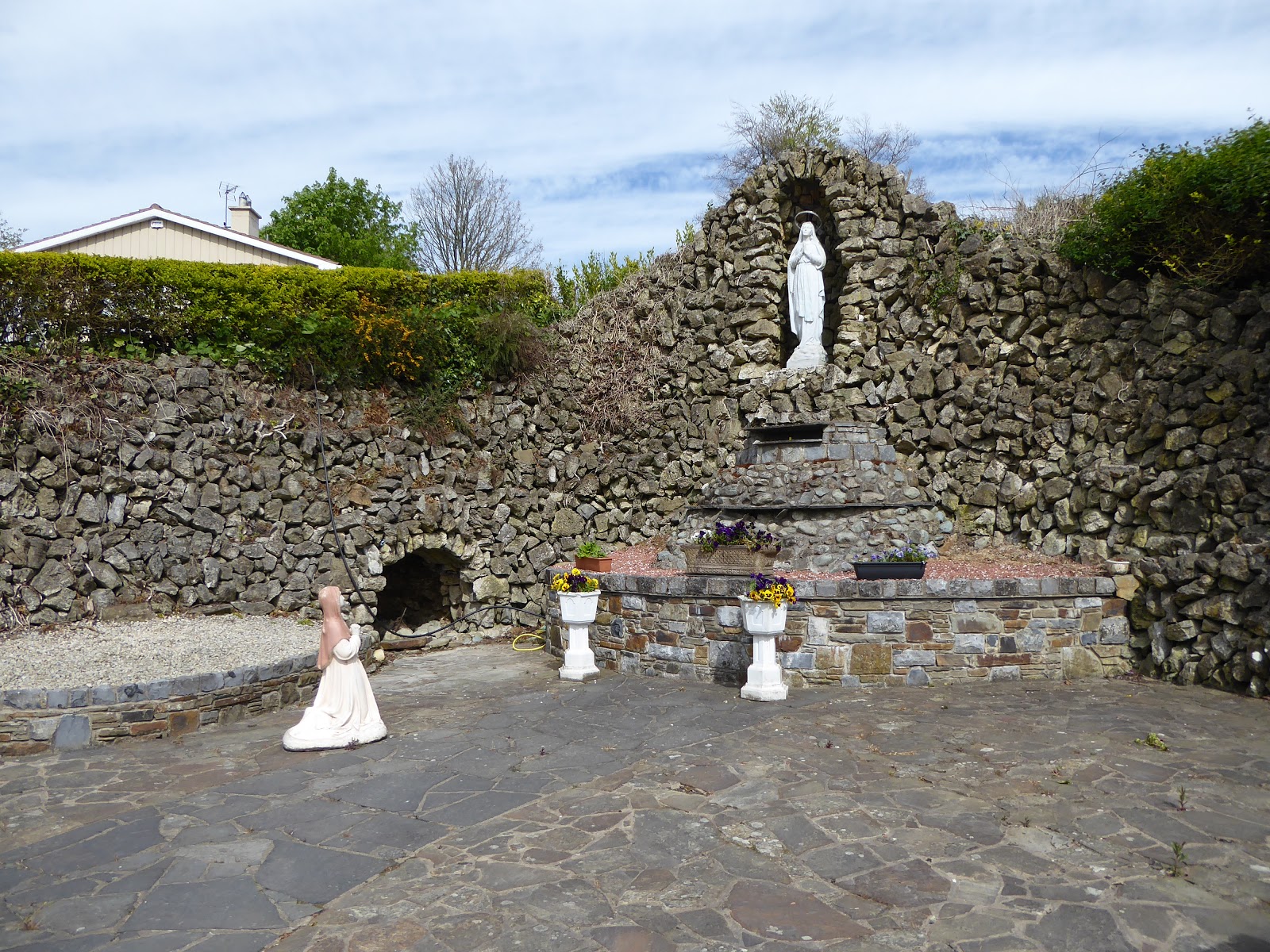 The third lady commemorated with a statue is Our Lady of Lourdes whose grotto stands at the east end of the town.
<<<<<<<
"The French are on the sea and old Ireland will be free"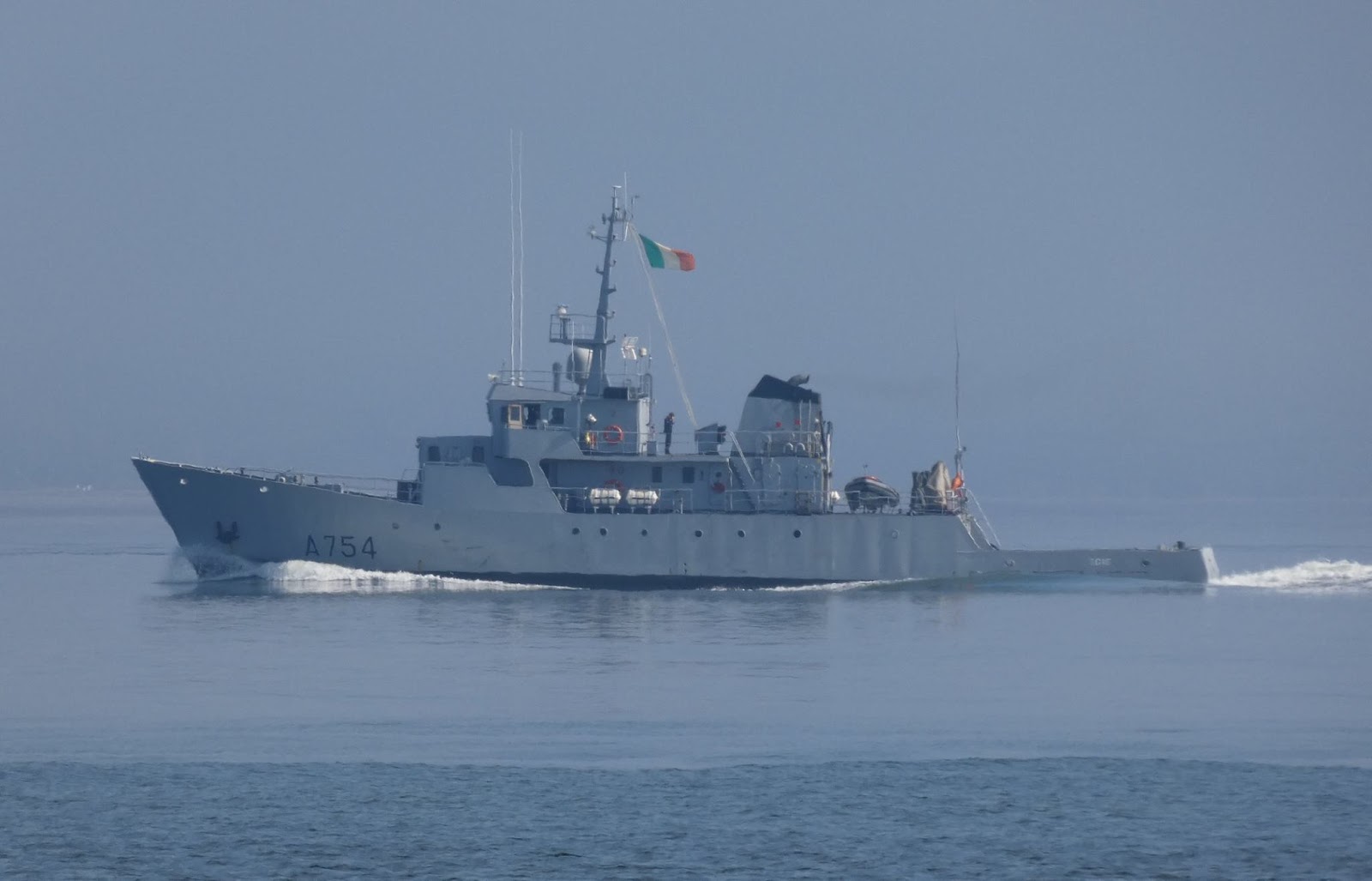 Ita Hannon photographed this French Navy training ship in the Shannon estuary last week.
<<<<<<


Circle of Friends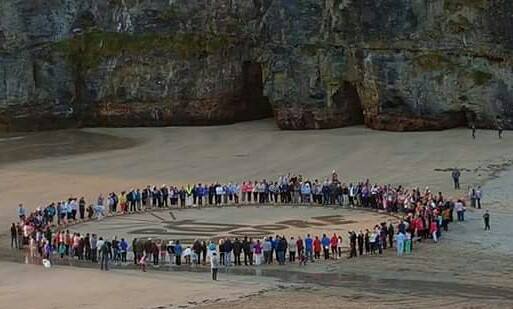 Lyreacrompane Development Association posted this photo to Facebook. It shows friends of the late Fr. Pat Moore circled around Mario Perez sand art tribute in Ballybunion on May 11 2017.