Flowery Market Street, Listowel in Summer 2017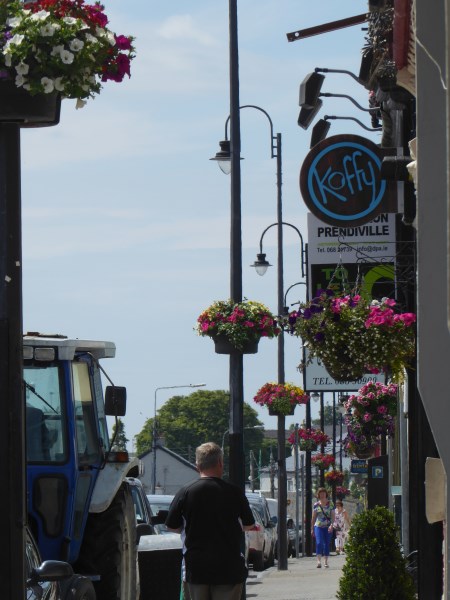 <<<<<<<<<<<
Kilguilkey Internation Horse Trials
Maybe you've heard of Badminton Horse Trials. I bet you didn't know that down the road from us in a beautiful setting between Mallow and Buttevant is an equestrian centre to rival Badminton. It's called Kilguilkey(the g is silent) House and recently it hosted a huge international Horse Trials event.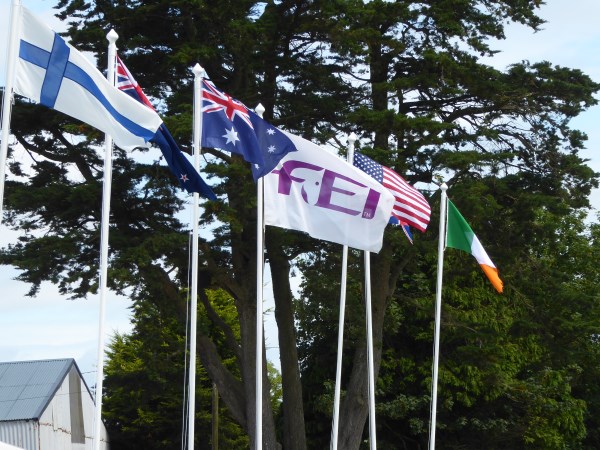 The flags of the nations taking part flew over the stands.
The green canvas is covering some of the temporary stables erected around the periphery.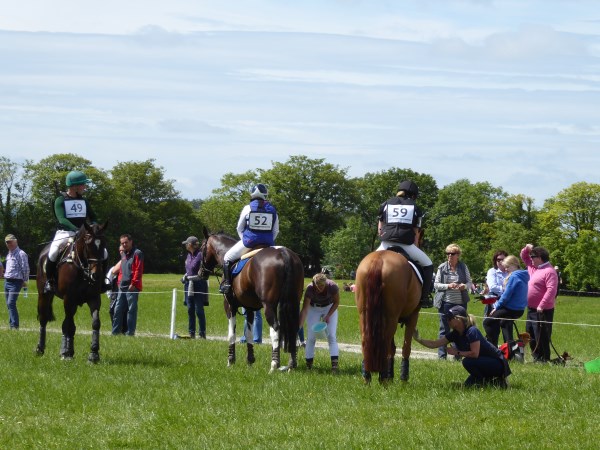 I was visiting home on the weekend of the Trials and I was only delighted to spend some time here with my horse loving family on a sunny Sunday afternoon in June 2017.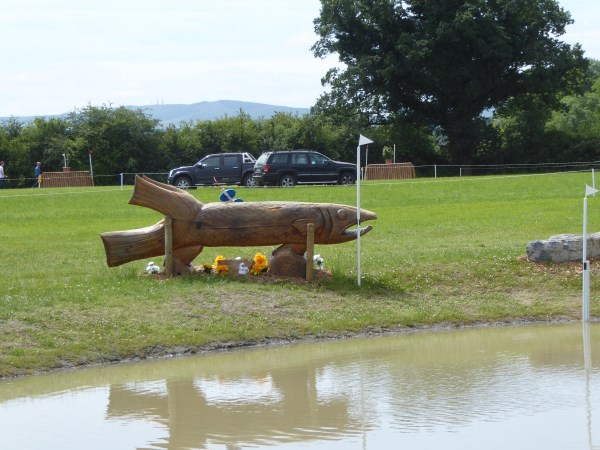 I stood by the water hazard since this spot often sees a bit of excitement. This water feature was surrounded by gigantic carved water creatures, crocodiles and fish etc. All the jumps in the arena were interestingly carved.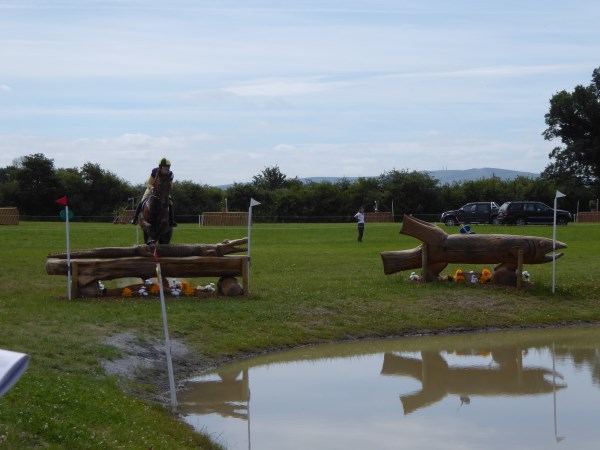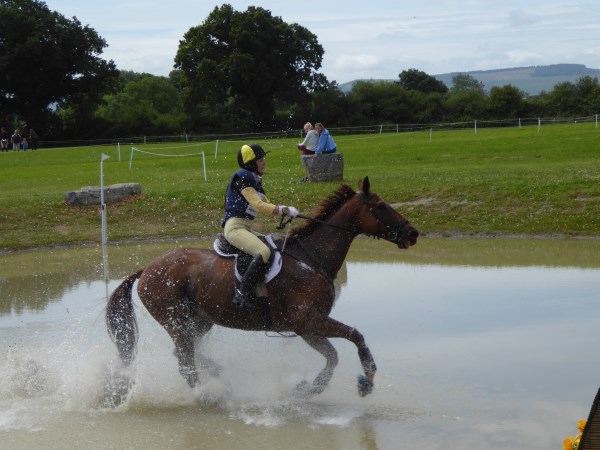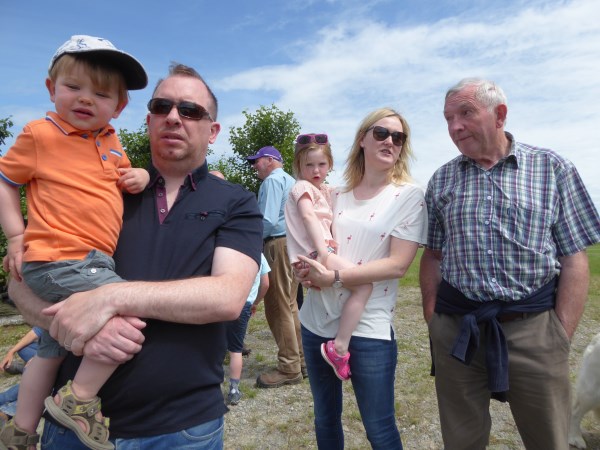 There's my gang enjoying the spectacle.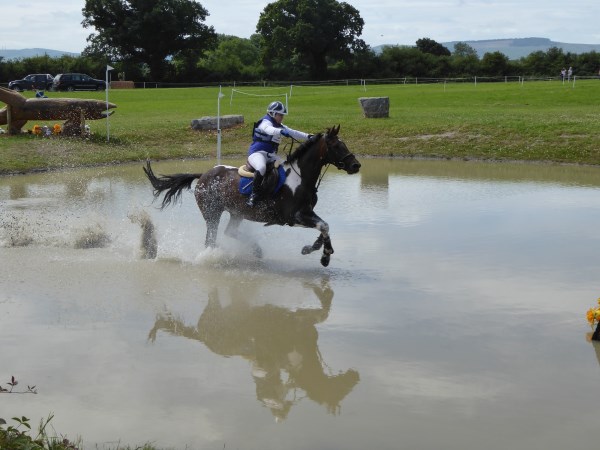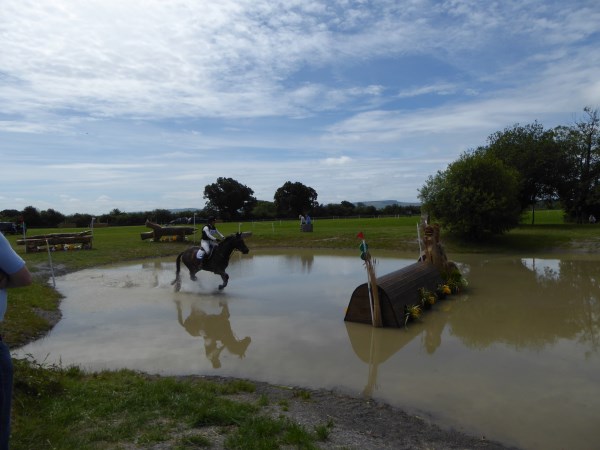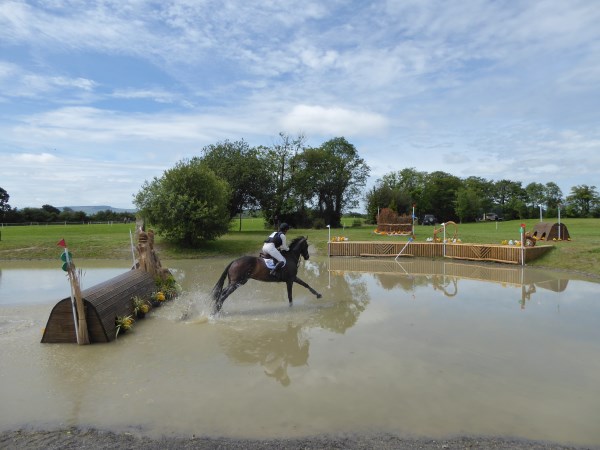 Its a bit of a minority sport. But if you enjoy watching showjumping on the telly here is a chance to see it live in a beautiful part of the country.
<<<<<<<<<<
A Few More Pictures of Tarbert
Tarbert is a hub. It is sited at a junction and there are signs all around sending you off in other directions. Tarbert is well worth lingering a while in. I saw a few nice looking restaurants on my visit so maybe next time you will make it your stop off on the way to or from Limerick.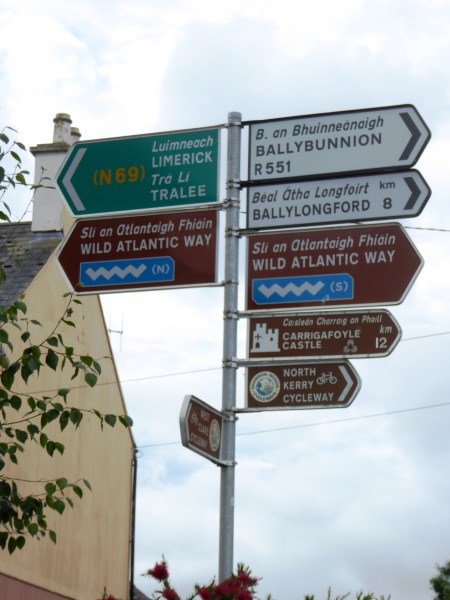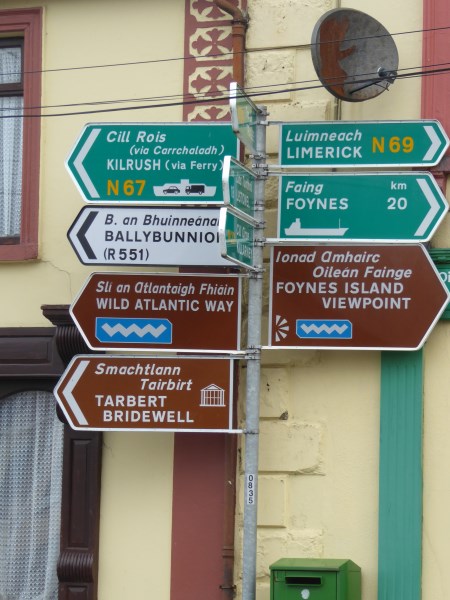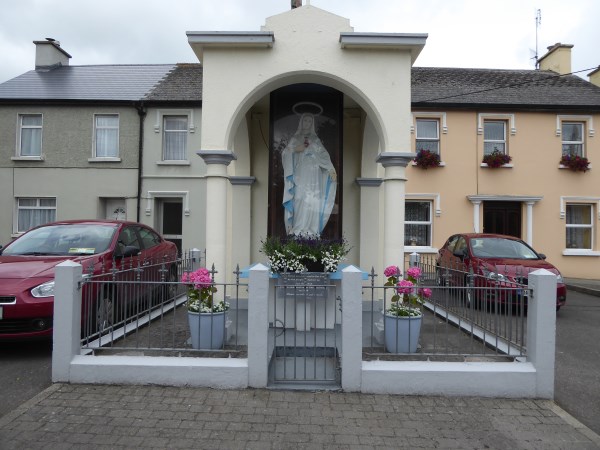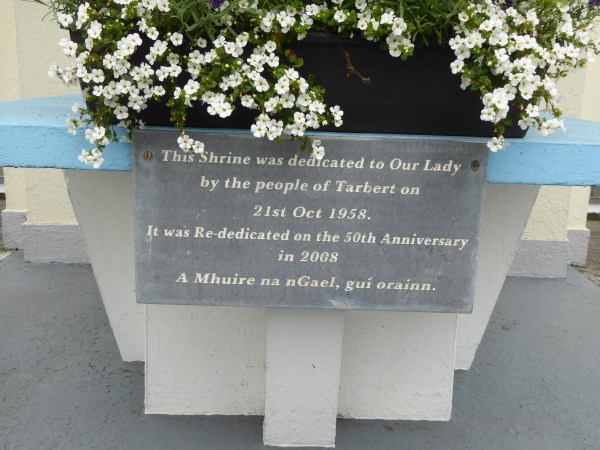 The Marian grotto is centrally located on the main street.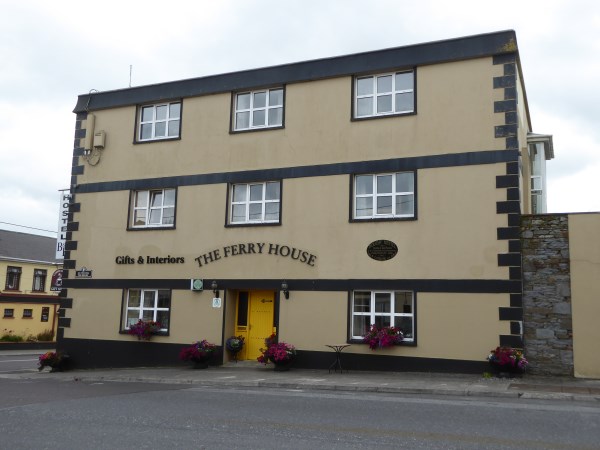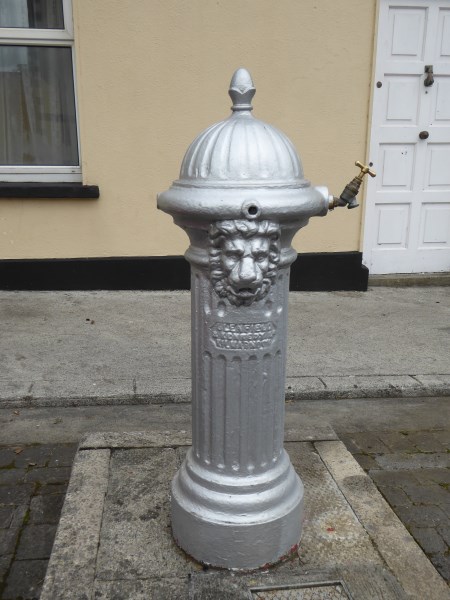 I don't know about the silver paint. They were never silver in my day but to a thirsty scholar on the way home from school they were priceless. I'm delighted to see it preserved.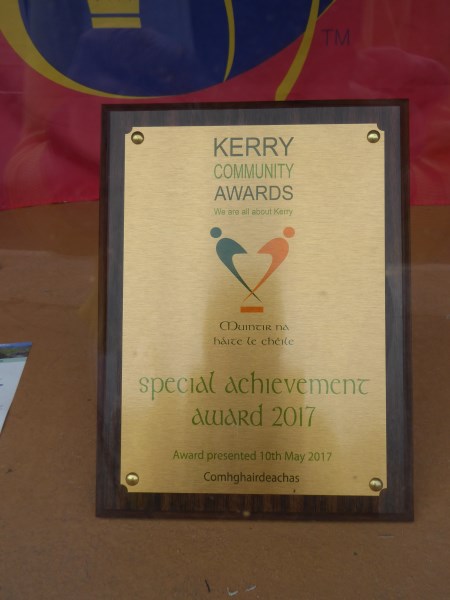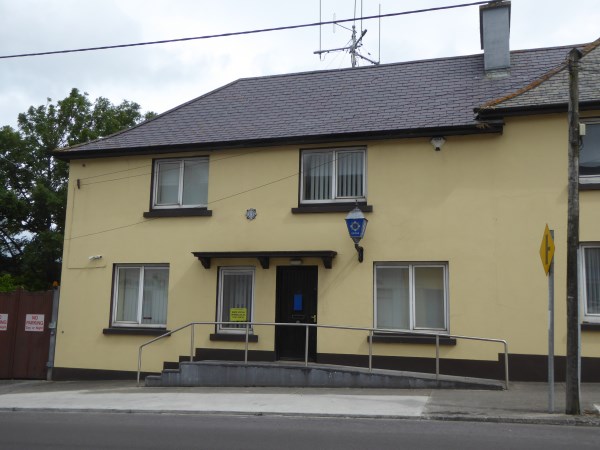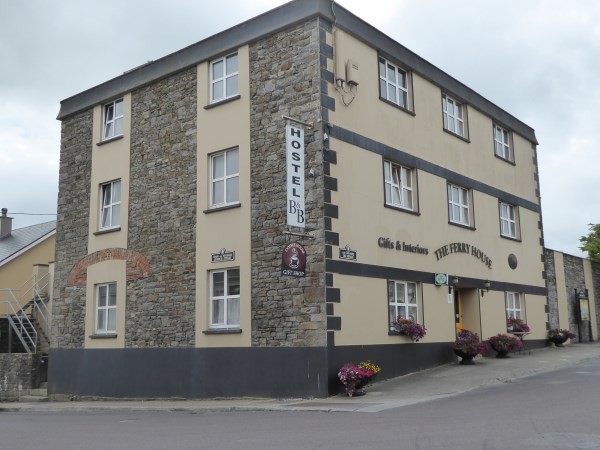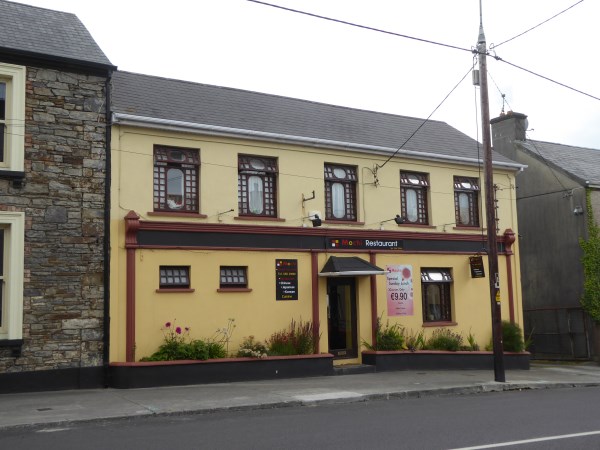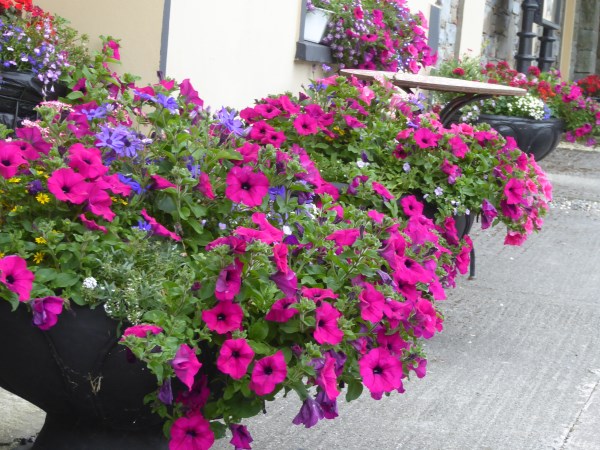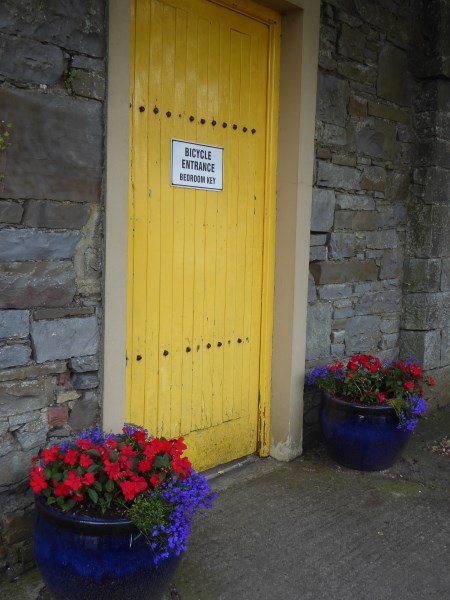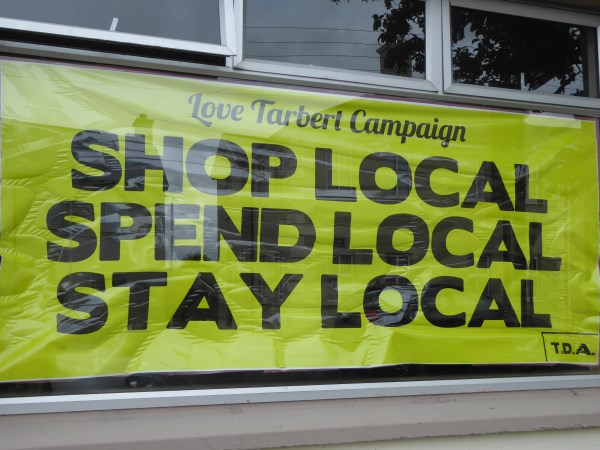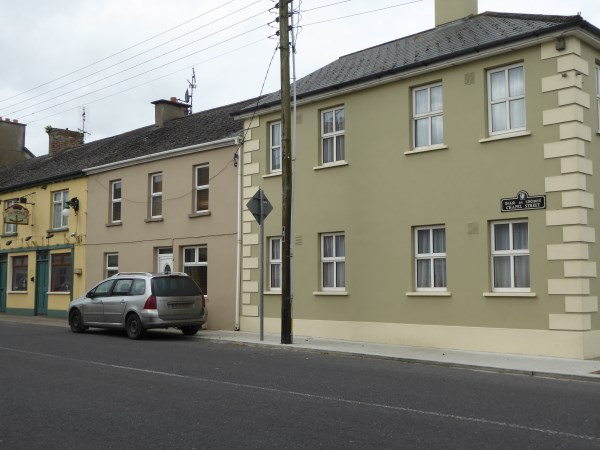 Local people are running a campaign to prevent any further erosion of commerce in their lovely little town. Signs encouraging people to support their local economy were displayed in most shops. The town was neat, tidy and interesting. I was well impressed.
<<<<<<<<


Passing of One of Listowel's Old Stock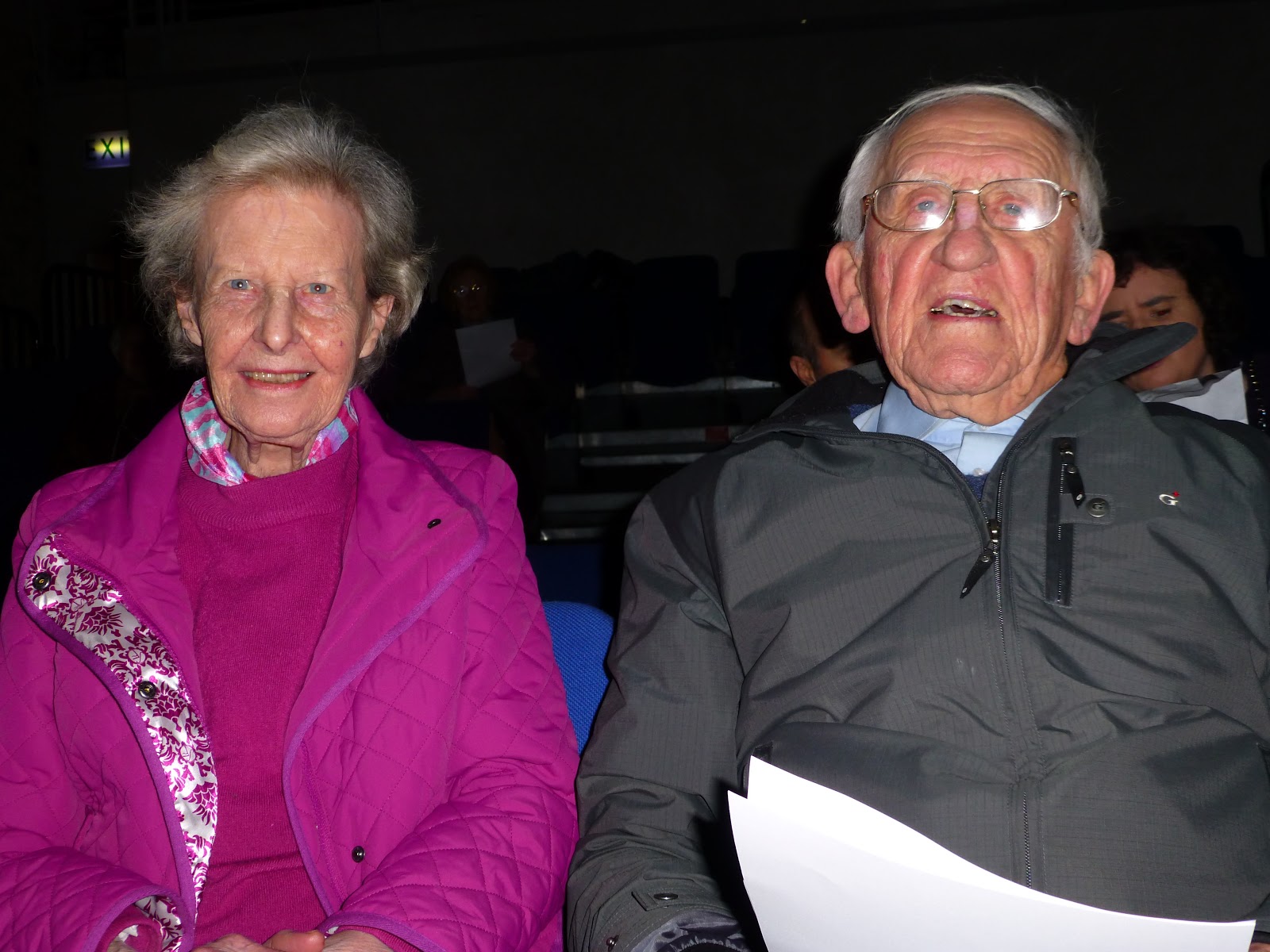 I took this photograph in St. John's a few years ago when Sue and Jack McKenna were in the audience for a showing of old film footage of Listowel, a town to which they both contributed so much.
I was saddened then to read on R.I.P. ie that Mrs. McKenna passed away on Monday July 17 2017
"Susan McKenna nee Kelliher, Greenville, Listowel and formerly of Tralee, Co. Kerry. Beloved wife of Jack McKenna and dearly loved Mum of Louise, Grace, SuEllen, John, Linda and Simon. Grandmother of Lisa, Amy, Mark, Jack, Sinead, Shay and Eve and great grandmother of Ellie, Brendan and Mícheál.
May She Rest In Peace
Reposing at O'Carroll's Funeral Home, Listowel, Wednesday from 5pm to 7pm followed by removal to St. Mary's Church, Listowel. Requiem Mass will take place on Thursday at 11.30am. Burial afterwards in St. Michael's Cemetery, Listowel. Donations in lieu of flowers to Aras Mhuire Nursing Home, Listowel.