Tiger on the Beach?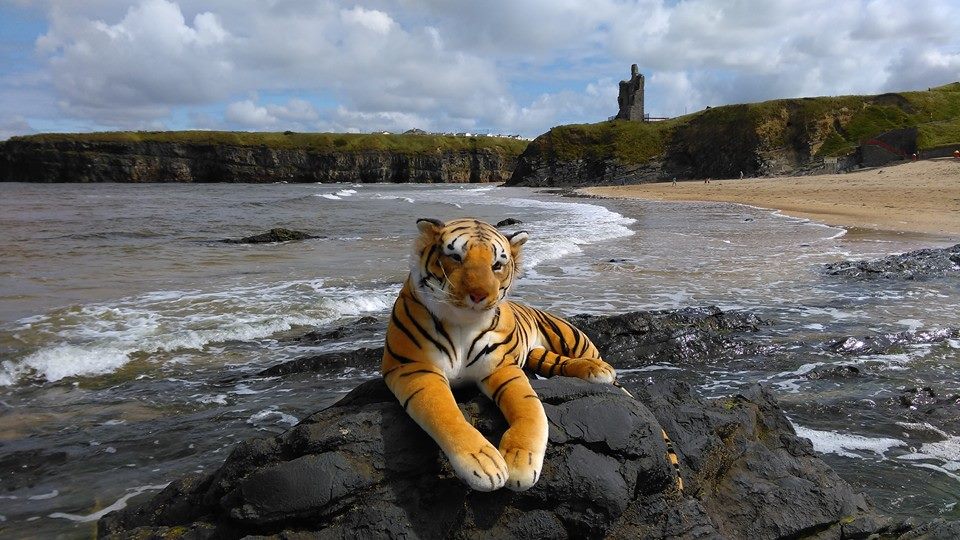 (photo and tiger; Ballybunion Prints)
<<<<<<<
Denis Carroll on Facebook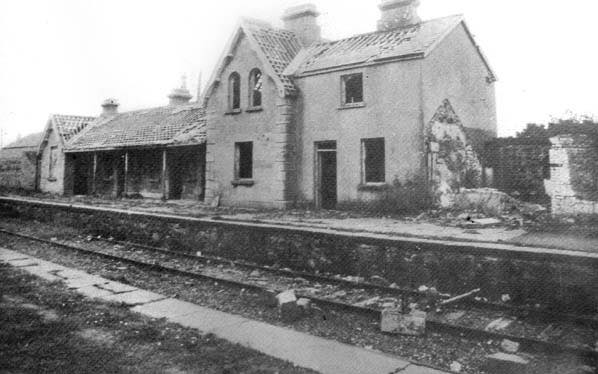 -Listowel Railway Station-
In 1865 the Limerick and Kerry Railway was proposed and in the late 1870's the 43 mile line from Newcastle(West) to Tralee was built. It was opened on 20th December 1880 with intermediate stations at Barnagh, Devon Road, Abbeyfeale, Kilmorna, Listowel, Lixnaw, Abbeydorney and Ardfert.
The Lartigue (Listowel – Ballybunion Monorail) terminus was nearby to here too.
In 1963 the passenger service was withdrawn but despite this occasional passenger specials continued to use the line and then finally on the 10th of January 1977 the last goods train ran on the Listowel-Tralee section of the line. Track lifting began in January '88 and despite concerted efforts to use the track bed as a walkway/trail this never came to pass. The original picture here was taken around 1988 before the track was lifted. The station house is now in private ownership and has been restored to a fine standard, also note that the platform is still there on both sides, just the track bed has been filled in and made into a roadway.
No credit info on the original picture although I suspect it may have been Michael Geurin.
<<<<<
Summer Sing Cork 2015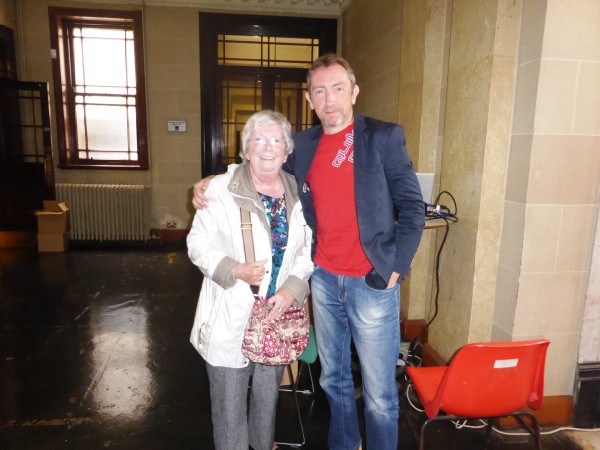 This is me with David Brophy. Those of you who watched the TV series, High Hopes will recognize David as the conductor who recruited and trained a choir of homeless people and in the process turned their lives around. The project was so successful that they repeated it in Cork and Waterford. David was in Cork to film the Cork choir in action. I met him in Cork City hall.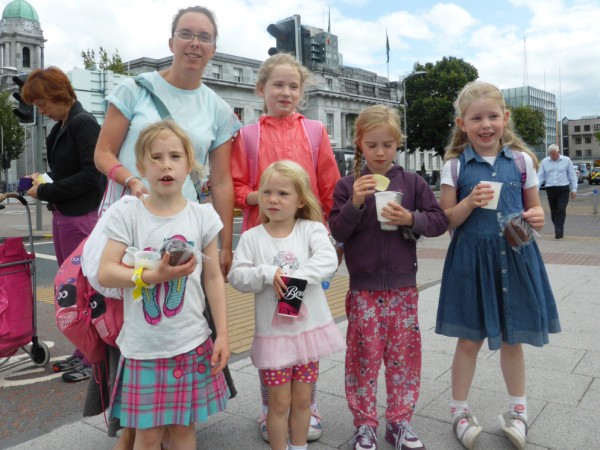 This is my little group of singers, 3 family, 2 friends and chauffeur (also family). They are not part of the High Hopes Choir. They are Summer Singers.
This is the scene in City Hall Cork when the High Hopes choir sang to an audience of Summer Singers.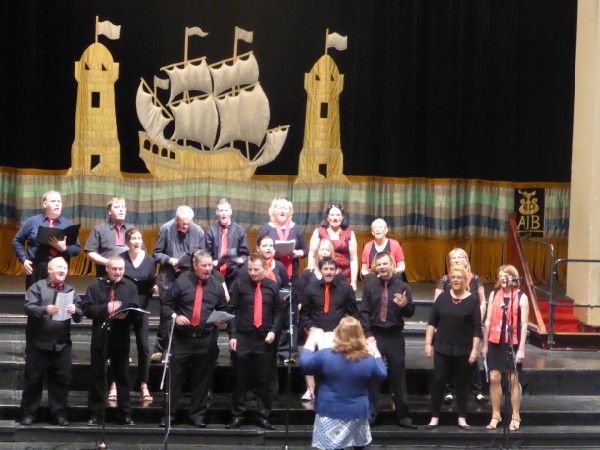 Cork High Hopes Choir under their conductor, Sonja Keogh.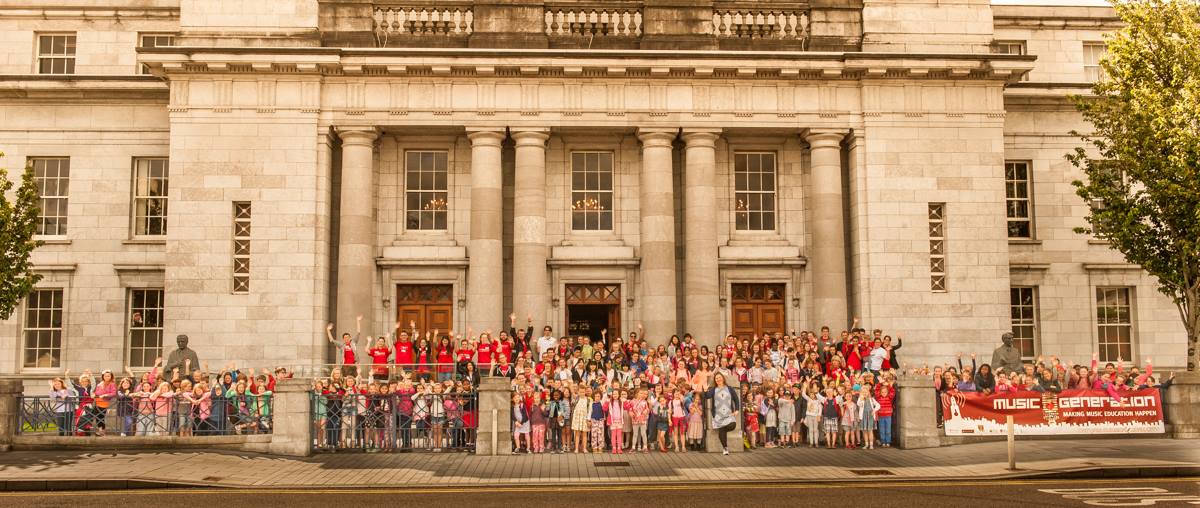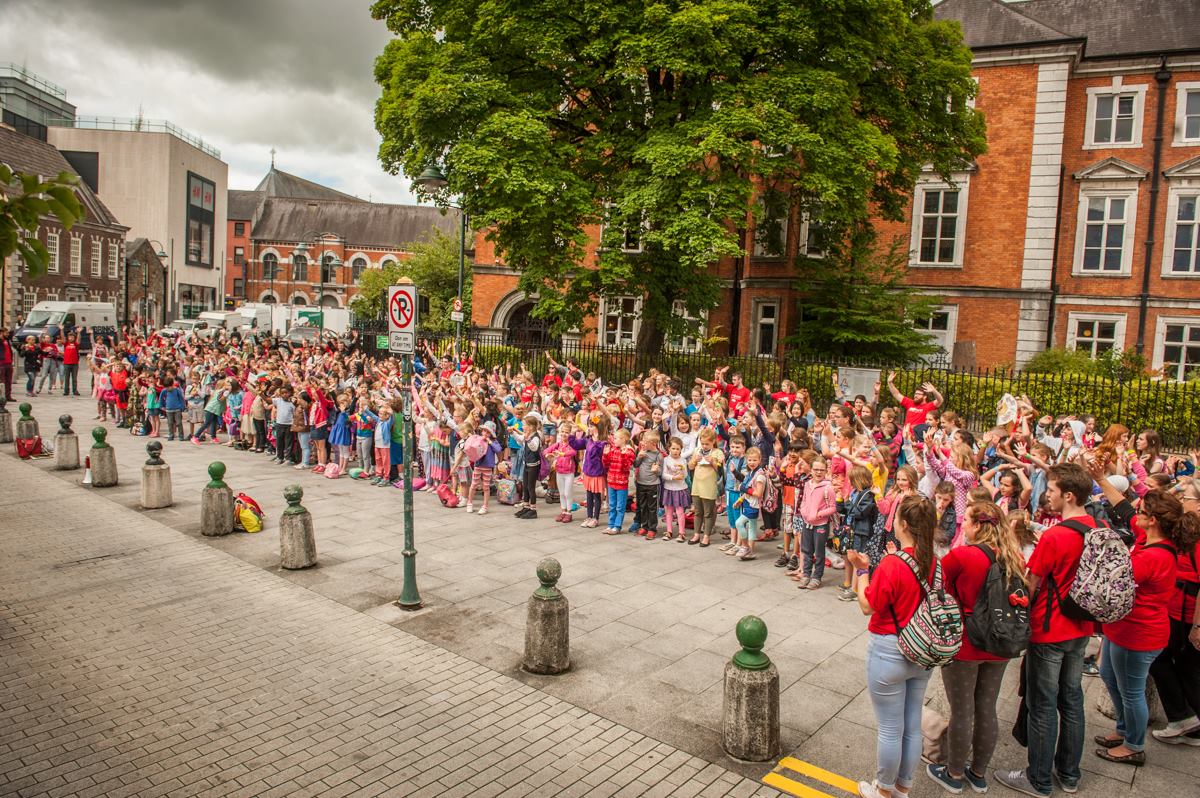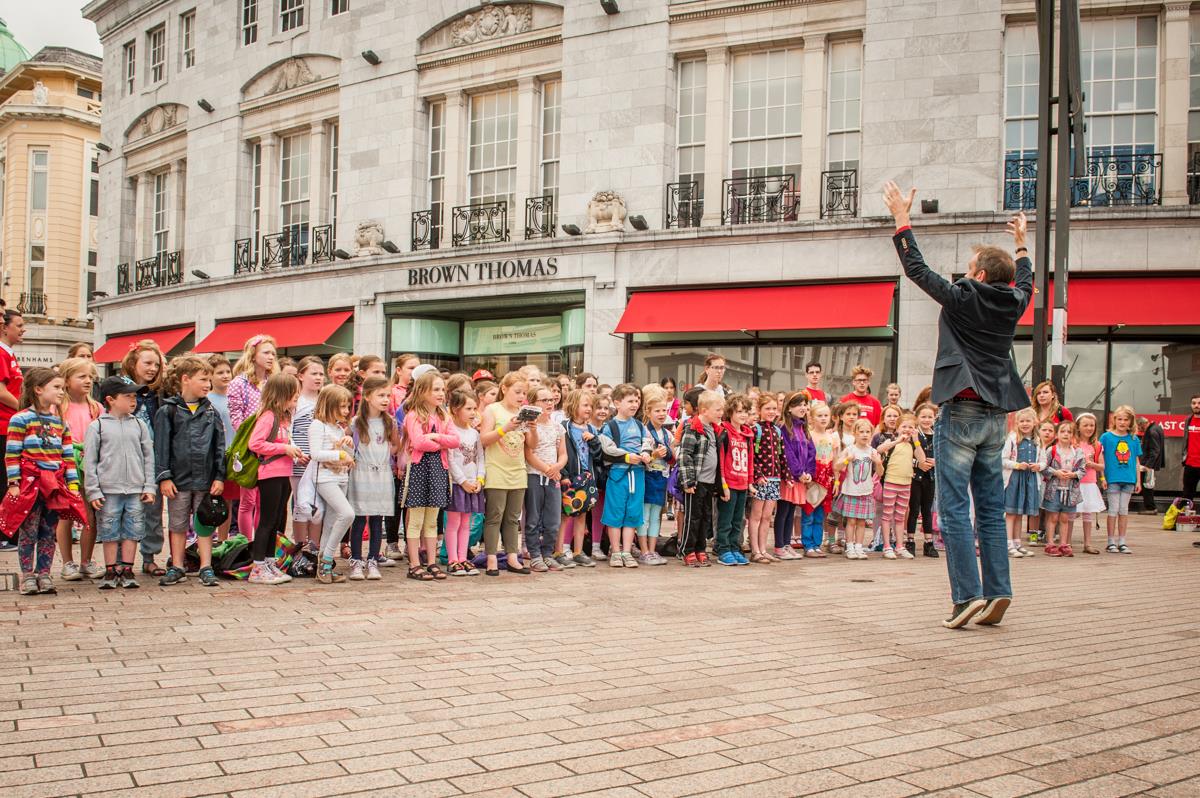 (These 3 photos are from the Summer Sing website)
Summer Sing is a summer camp with a difference. 370 Cork children learned a repertoire of songs and then went out on to the streets of Cork to sing. There were two base camps for the children, Cork City Hall and The Triskel Arts Centre. My Aisling and Róisín were in City Hall. They started out each day there but they got to sing in The Crawford art gallery, St. FinBarre's Cathedral, The Freemasons Lodge and Bishop Lucey Park.
On the day I went to hear them, they had a special visiting conductor, David Brophy of High Hopes Choir fame. He conducted the children in their outdoor performance and then the children were treated to a concert by the Cork High Hopes Choir. This concert was being televised for the next series of High Hopes. Summer Sing is an absolutely brilliant initiative which should be held everywhere. It does take massive organizing and requires lots of volunteers. Take a bow, Music Generation Cork
<<<<<<
A Couple who made a big contribution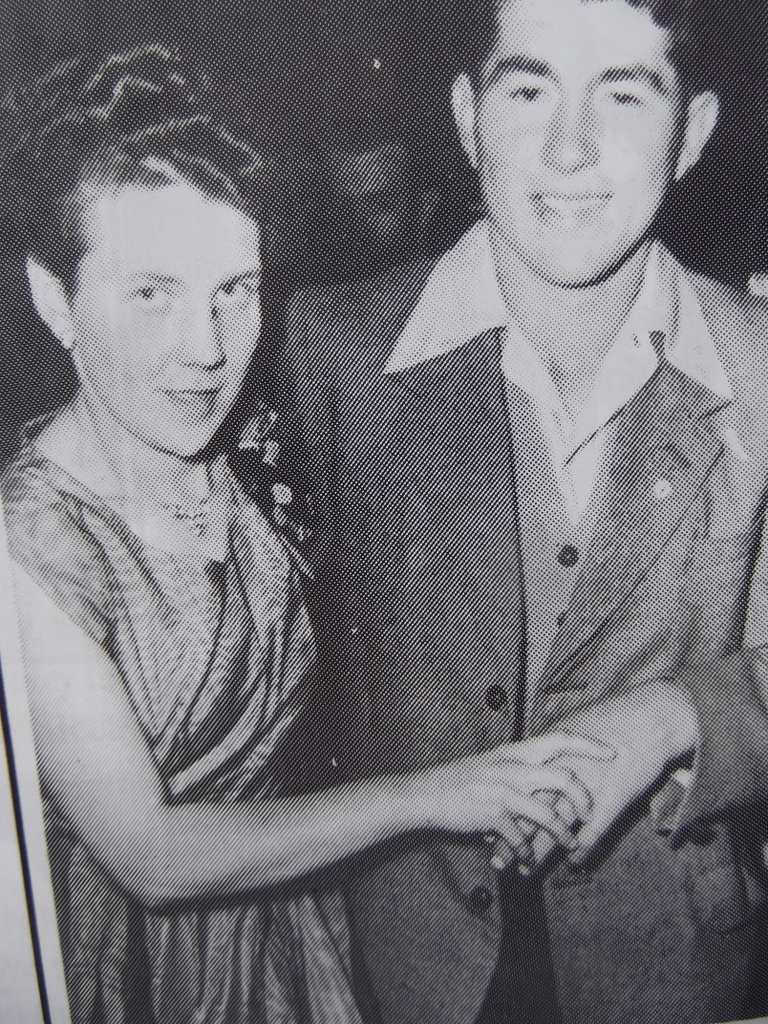 From an old Clounmacon magazine a lovely photo of Maureen and Michael Dowling R.I.P.
<<<<<<<


Tarbert Now and Then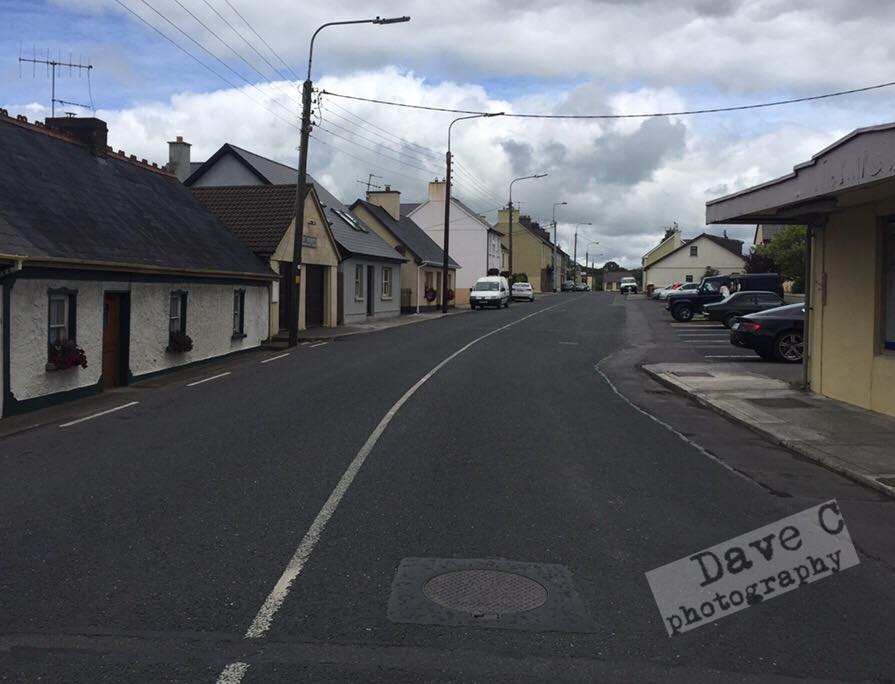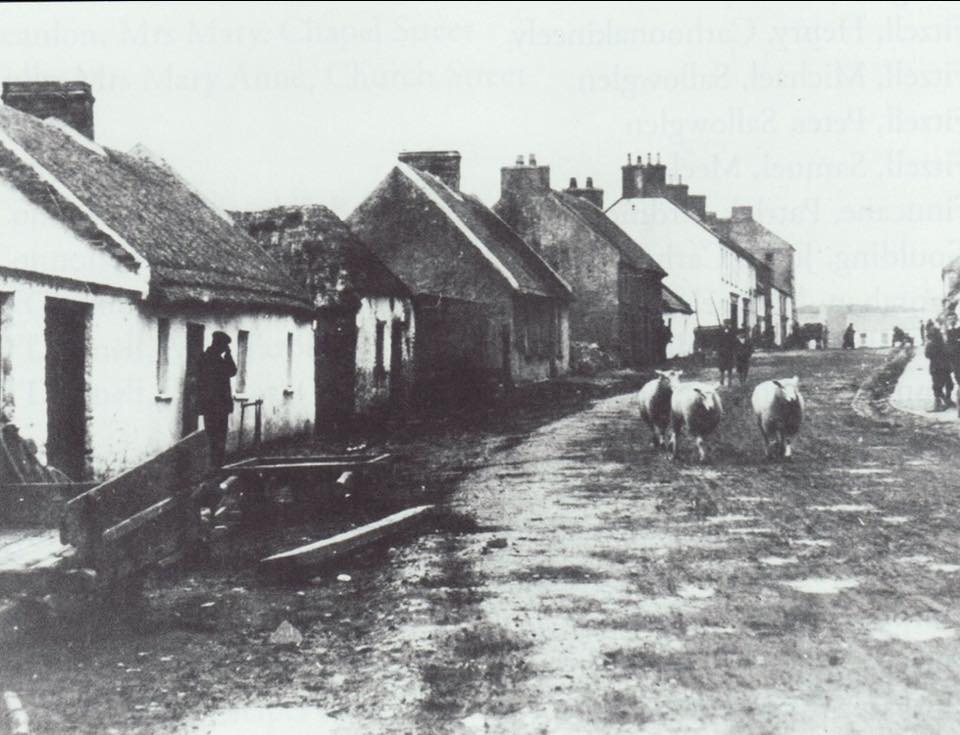 -Tarbert main St-
The name Tarbert is from the Irish 'Tairbeart' drawn from an Old Norse term meaning 'draw-boat'.
This picture is taken on the Listowel road into the village at the end of the 19th century and again in June '15.
The thatched cottage on the left appears to still exist today albeit with a slate roof.


Photo and text from; Kerry Time Travel
<<<<<<<


+ R.I.P. Sr. Nora Carmody +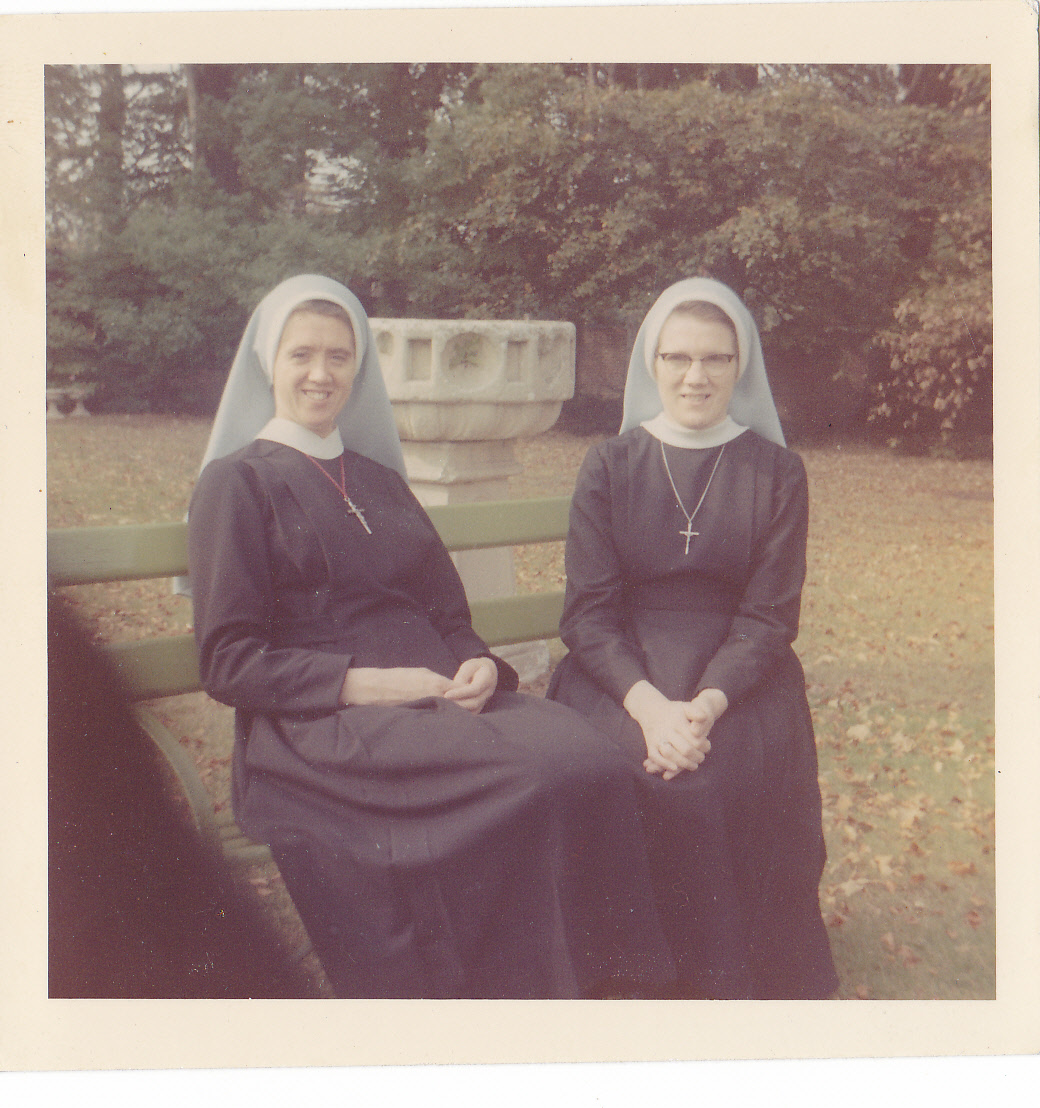 Sr. Nora Carmody, on left, with her sister, Maura on the occasion of Nora's final profession.
Nora was born in Upper William Street on 20th March 1938, she was the fourth of five children born to John and Josie Carmody, the others being, John P., Maura, Maurice and Vincent. She went to both Presentation Convent Listowel, Primary and Secondary schools. Having completed her Leaving Certificate, she went to study nursing at Dollis Hill Hospital in London. Having qualified, she applied and was accepted as a novice in the English Province of the Little Company of Mary ( affectionally called The Blue Nuns). Nora made her final profession in 1970. As both a nun and a theatre nurse she served in Dollis Hill, Harrow, Edinburgh, Nottingham, Liverpool, West-cliff On Sea and finally in Ealing.
Nora passed to eternal reward at St David's Nursing Home, Ealing, on the 14th of July 2015. There was Requiem Mass for Nora at the nursing home oratory on Tuesday 21st, this was celebrated by Abbot Fr. Francis of Ealing Abbey, By strange coincidence, Fr. Francis also officiated at Nora's final profession in 1970.
Nora's body was brought back to Limerick on Thursday 23rd. There was visitation at Griffin's funeral home. Her funeral mass took place on Friday 24th at Castletroy. Her burial was afterwards at Milford House Convent Cemetery. May she rest in peace.
Our sympathies to her brother, Vincent and her sister, Sr. Maura.