Beale Robin Welcomes the Spring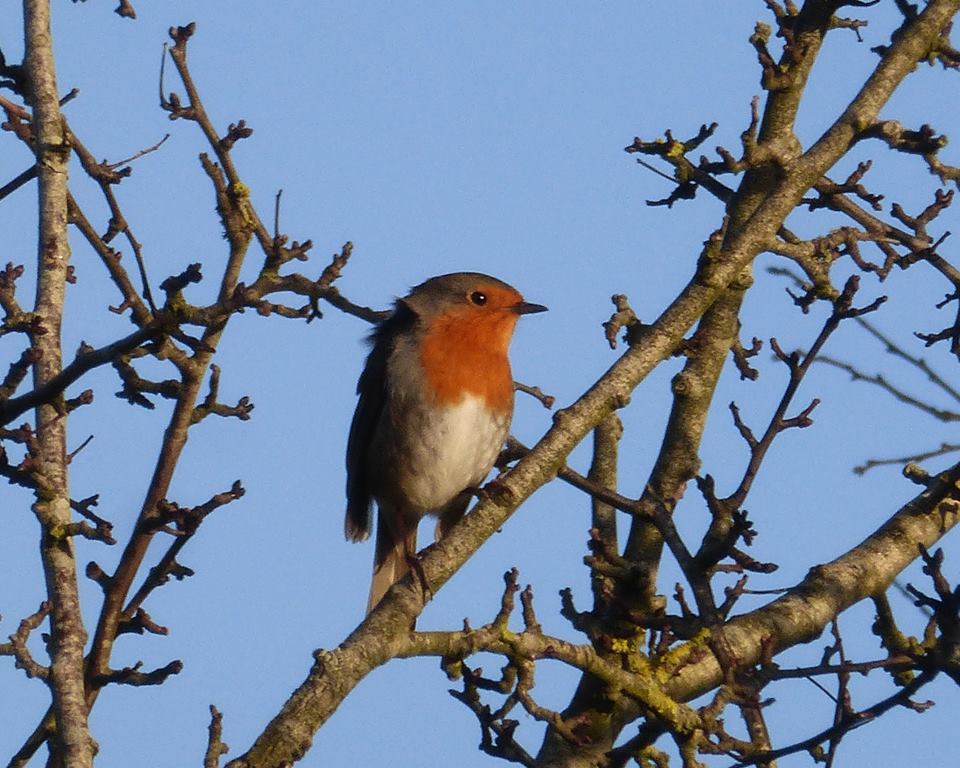 Photo: Ita Hannon


<<<<<<<<<<<<


"I don't care about Clifton Clowers…."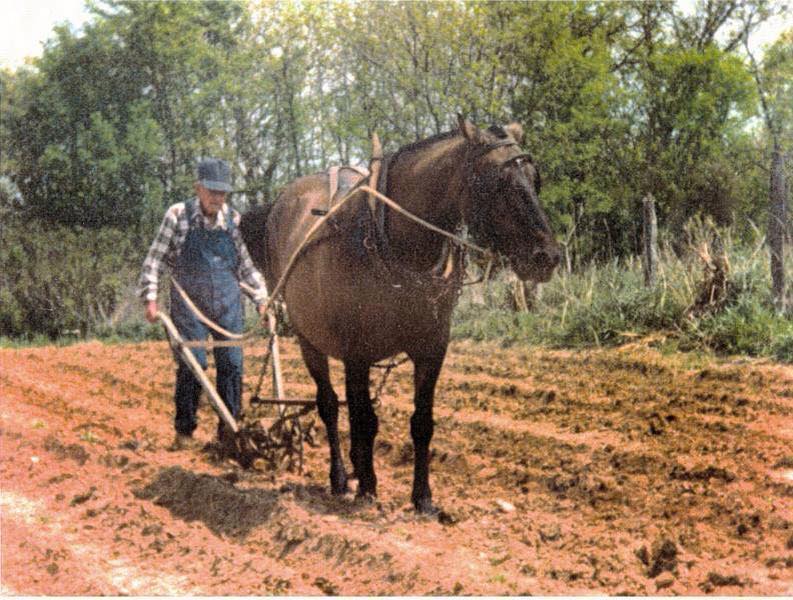 Have you ever wondered who this man mentioned in the song, "Wolverton Mountain was?
Wonder no more. Maura Brennan found the answer and the picture in an Appalachian Americanswebsite;
Here is one of the "greatest generation" people who made this country great. This is a picture of Clifton Clowers plowing his field at the age of 100. Clowers was the subject of a Merle Kilgore hit song called "Wolverton Mountain." Mr. Clowers lived to be 102 (1891 – 1994) where he actually lived and farmed that land on Wolverton Mountain. A solid American who was just who he was, although he rubbed shoulders with a lot of famous people after the song was written about him.
<<<<<<<<
Healyracing Took Some Great pictures at Tattersalls Recently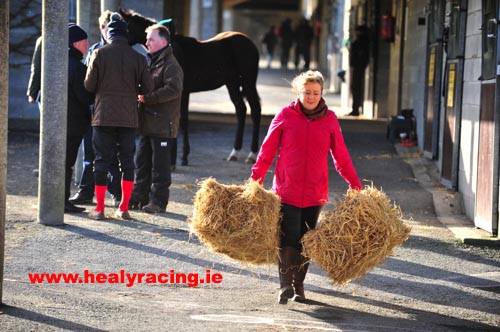 <<<<<<<<
When Listowel Men Retreated to Limerick
(photo and text: Vincent Carmody)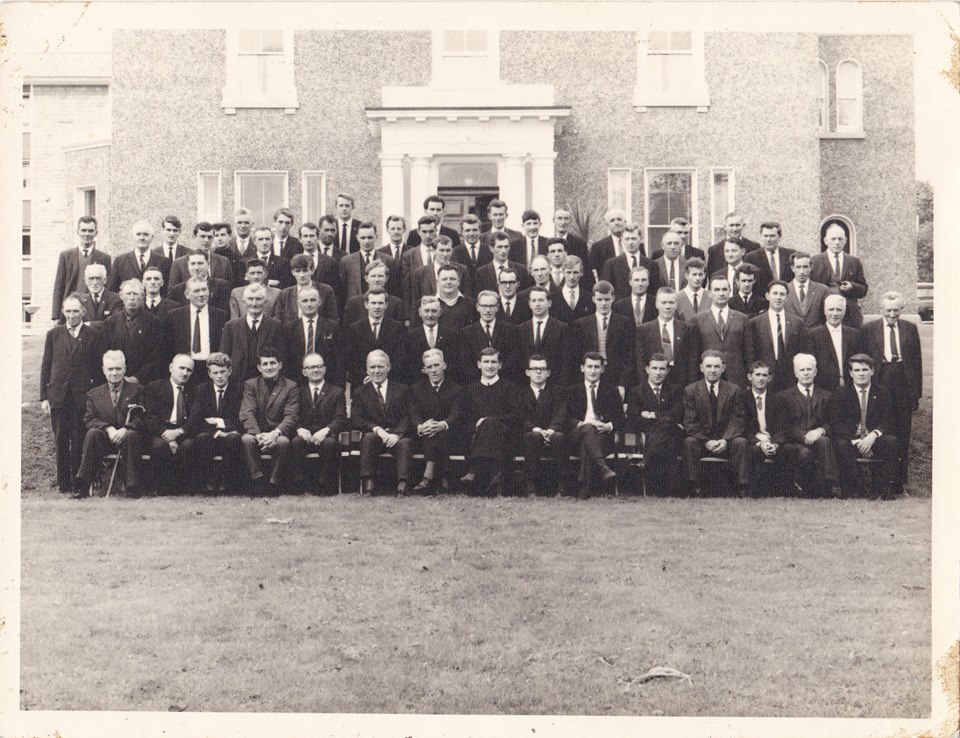 The Listowel Men's Confraternity
and Limerick Retreat.

The Listowel men's confraternity had it's origins in the
early part of the 1900's and it continued until its gradual demise and ending
in the latter part of the 1950's. The ladies of the parish were attached to a
religious movement named, The Children of Mary. 

The Men's Confraternity was
attached to St. Mary's Parish Church. As part of its discipline, each member
had a duty to attend monthly confession and communion. The confraternity, was
divided up among the various streets and areas of the parish, with each area
designated so many pews in the church, for the monthly mass. The first pew of
each section, hosted a wooden standard with the name of the area, held in place by it's
insertion into brass ring holders, which were screwed onto the middle aisle
side of each pew. These brass rings remain to this day. Now some
serve as flower arrangement holders on wedding days.
 The wooden standards
carried, on top, a wooden, icon like board, on this was printed an image of a
particular saint, whose patronage was bestowed on the different areas. When
not in use, these standards were stored, mounted on frames, located in the
inner porches, left and right of the main entrance of the church. Each section
had a steward, his job, to maintain a confraternity notebook, into which he
marked, like the old school roll books, the attendance record of each member.

On completion of 25 years membership, one was presented by a medal of
commemoration, by the Bishop of Kerry.
A rare 1960s photograph above was taken on a weekend retreat at the Redemptorist
Retreat House in Limerick. Each year Listowel men of various persuasions,
including, Retirees, Coach Makers, Harness Makers, Licence Vintners , Farmers,
Builders Providers, Accountants, Schoolboys, Factory Workers, Electricians.
Solicitors, Garage Mechanics , Agricultural Advisers, Post Office Employees,
School Caretakers, Urban Council Employees, Confectionery Wholesalers,
Plasterers, College Professors and Secondary School Teachers, Blacksmiths, Veterinary
Assistants, Electrical Contractors and Electricians , Civic Guards, Firemen,
Hardware store Assistants, Tailors, Footballers, Dancers, Building Contractors,
Lorry Drivers and Creamery Workers, Actors and Play-Actors, Conformists and
Nonconformists, Publicans and Tipplers, and many more, of different trade and
political persuasions, would gather for a weekend of prayerful reflection, and
as one participant later told me, 'for a peaceful and restful weekend away from
a nagging partner.'
<<<<<<<<<<<
Badminton Winners of Yesteryear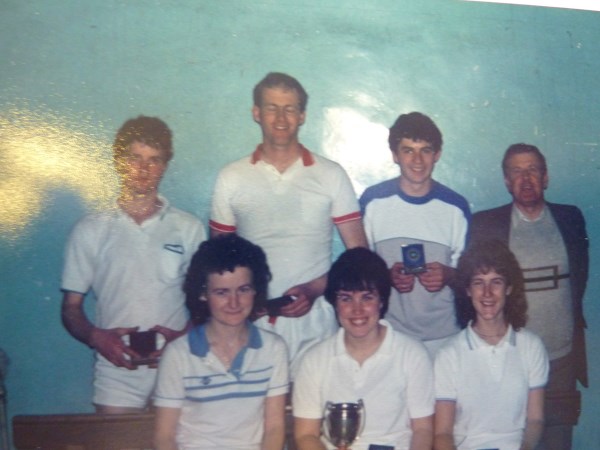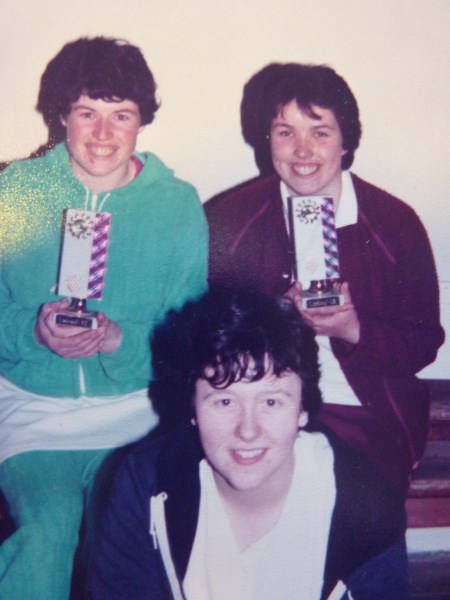 Anne Marie and Mary O'Donoghue with Majella Maher.
(photos: Junior Griffin)
<<<<<<<<<
Liam Downes photos of Barna Railway Station Then and Now