Pollinator at work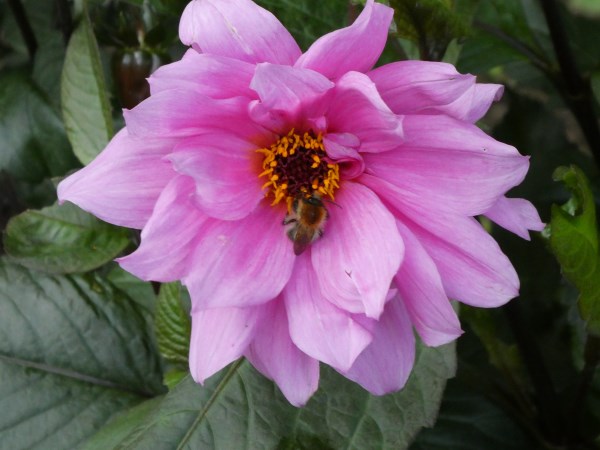 <<<<<<<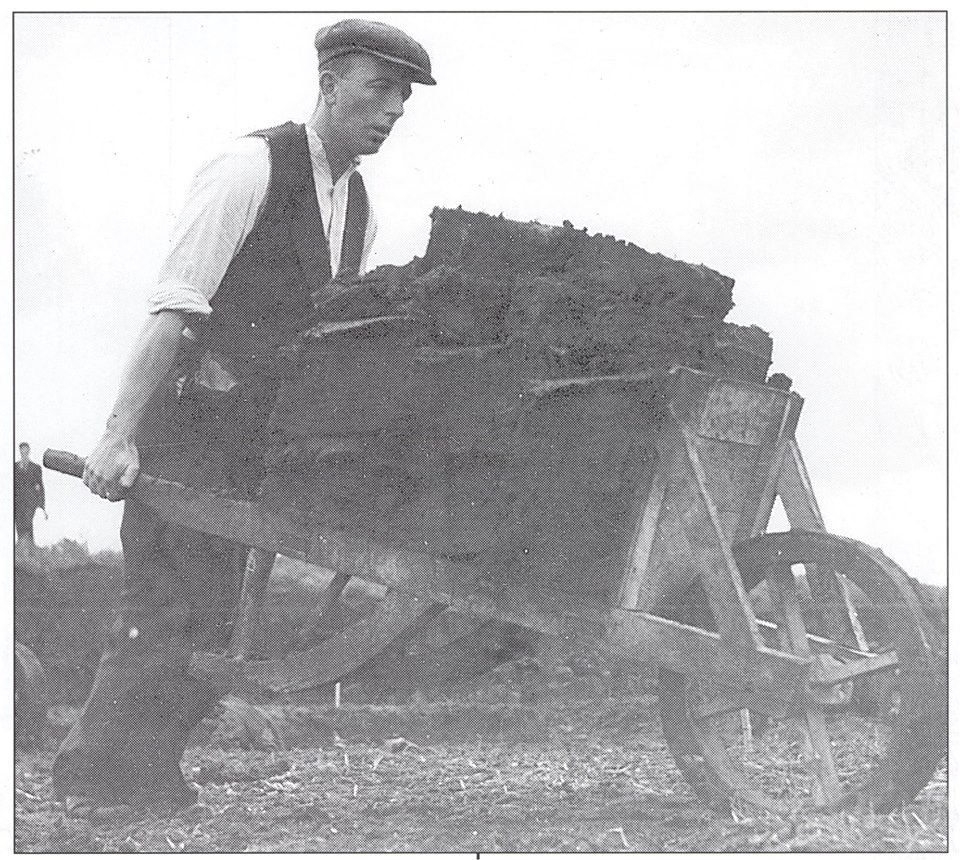 Saving the turf in the 1940s
<<<<<<<<




Post Box in Upper Church Street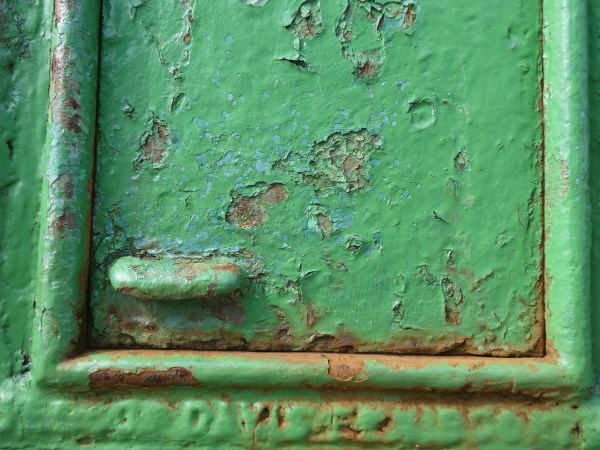 Any idea what this says?
<<<<<<<<<<
Where stories begin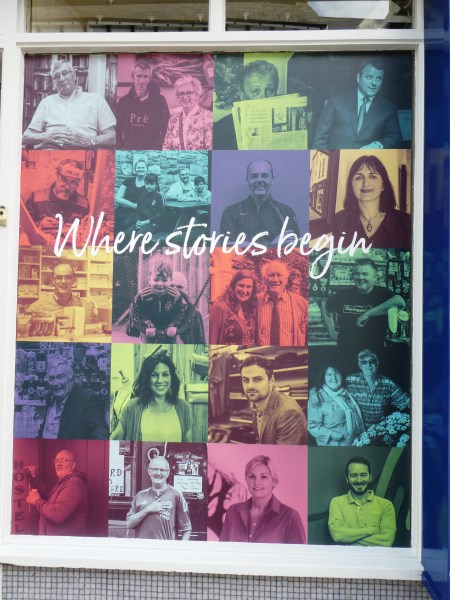 This poster takes up the whole window of the old Lawler's Cake Shop in Church Street. It features some well known Listowel personalities. It's proving s great talking point.
<<<<<<<<<<<
The Cobweb's Glory
Many people have been in touch about this one.
From Vincent Carmody
"That production of The Cobwebs Glory would have been in the late 1940s or the very early 1950s as Eamon Kelly who directed it would have left Listowel around that time, bound for the Abbey Theater. The writers, were a combination of three Listowel men, Bryan McMahon, Michael Kennelly and an O'Connor man from Market Street, I think that his name was Paddy.
The play was staged secondly by the Listowel Players, with Nora Relihan as producer, with proceeds from the three nights, going towards the upkeep of the boys national school, like many poster s there was no year given, however knowing the cast I would say early 1970s. The poster is in my book, page 206."
Jim MacMahon shed some more light on the third man;
it was written by three people , my Dad , Paddy O'Connor and Michael Kennelly. I suspect it was my dad's first dipping of his toe in the water as a dramatist . Both Michael and Paddy were pals in Listowel. Paddy was a very literary teacher, first in St Flannels in Ennis and later in Blackrock college and a literary critic , Jim
Beta OBrien wrote;
The Cobwebs Glory was a play about a greyhound of that name and the author was a combination of writers. Bryan McMahon Michael Kennelly and Paddy OConnor (who spent most of his life teaching in Blackrock College Dublin) The date I guess would be prior to Bryan McMahon getting involved in serious writing possibly late forties."
And Mattie Lennon sent this;
I have no way of knowing when that production was staged. But I played Trooper Devane, with the Lacken Drama Group in 1965.
Am I right in thinking that the play had three authors and that one of them was Bryan McMahon?
Dave O'Sullivan looked up the papers and here is what he found.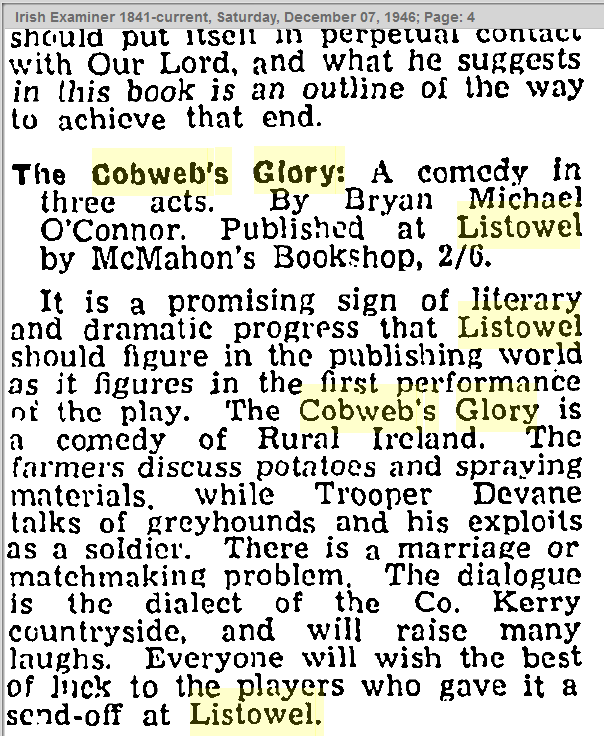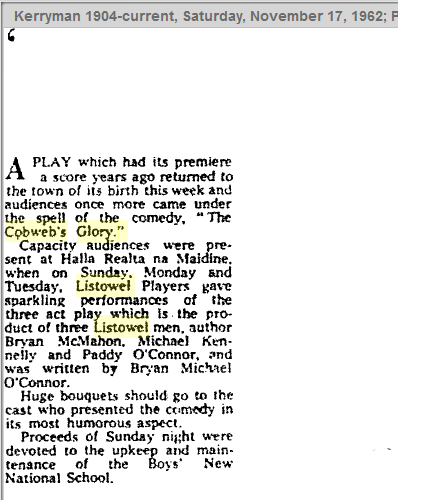 Thanks everyone for all your help.
<<<<<<<<


One for the Diary
<<<<<<
The Rose of Tralee Fashion Show
Quite unexpectedly I found myself at The Rose fashion show on Sunday night. The dome looked magnificent, every bit as good in reality as it looks on TV. We enjoyed a great night's entertainment, goody bags and all.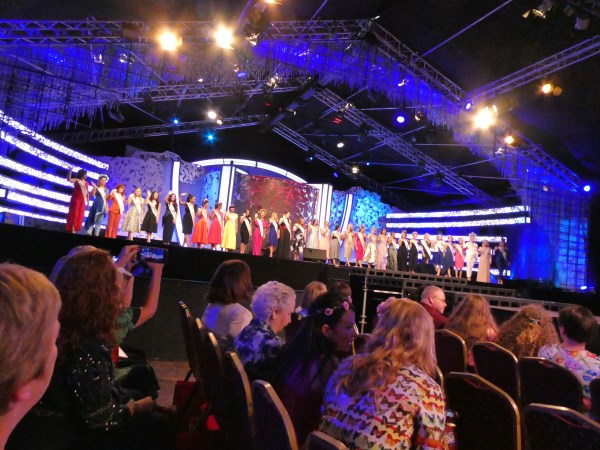 The Roses on stage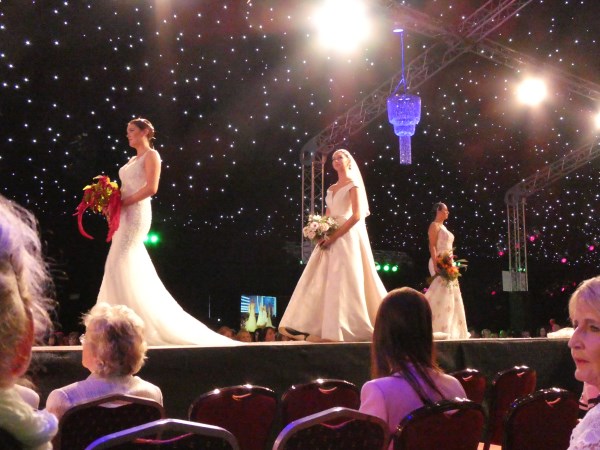 Beautiful bridal wear from my friends in Finesse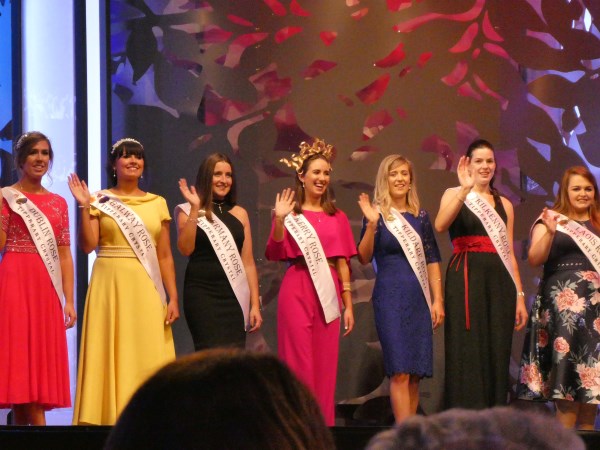 They were all lovely.