Regular visitors to this blog will be familiar with beautiful photographs of Bromore Cliffs. These photos are posted on Facebook by Mike Flahive. Recently I decided to visit this beauty spot for myself.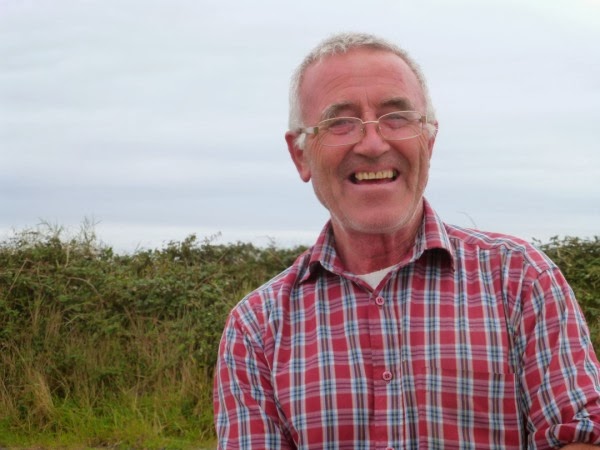 Mike Flahive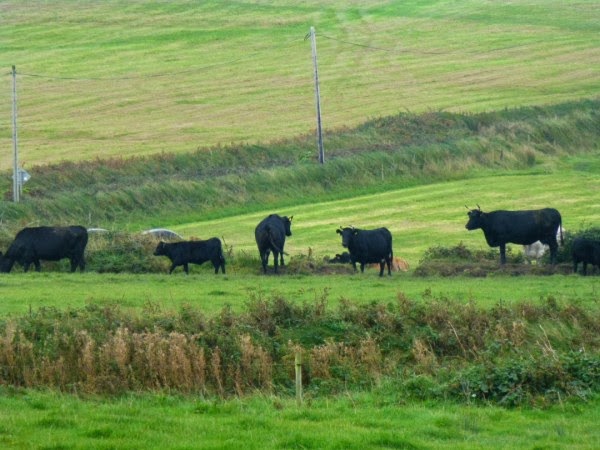 Mike's herd of Kerry cows.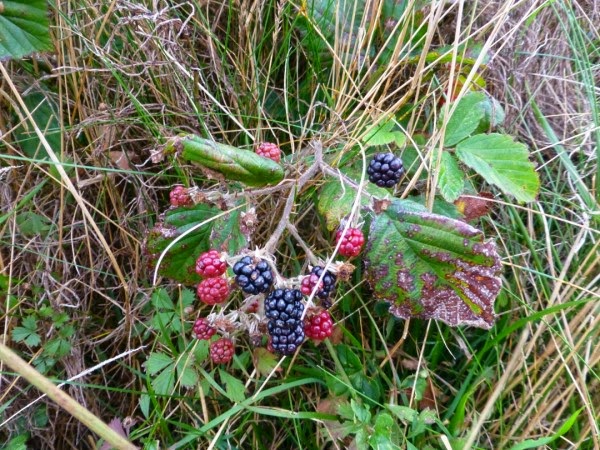 Brambles and blackberries were everywhere.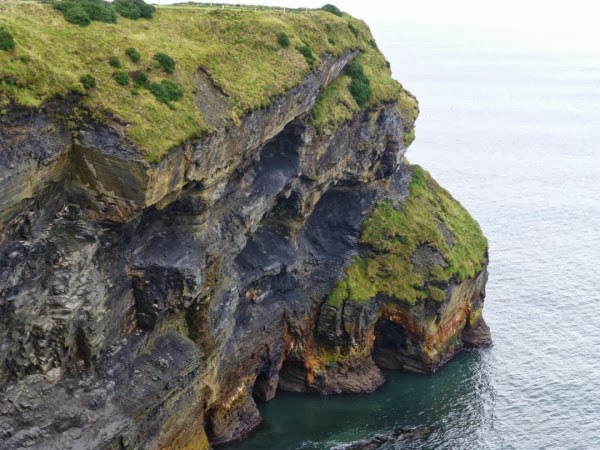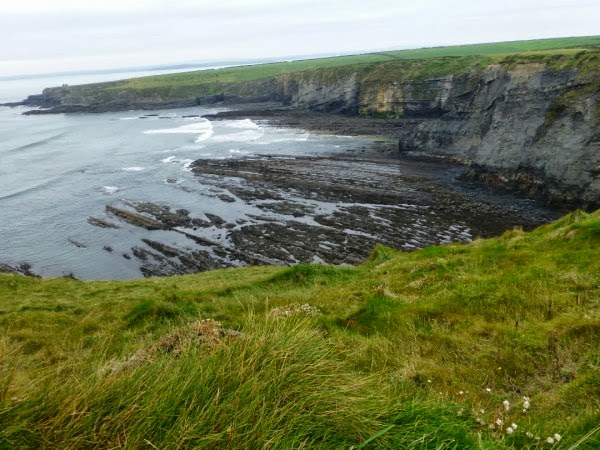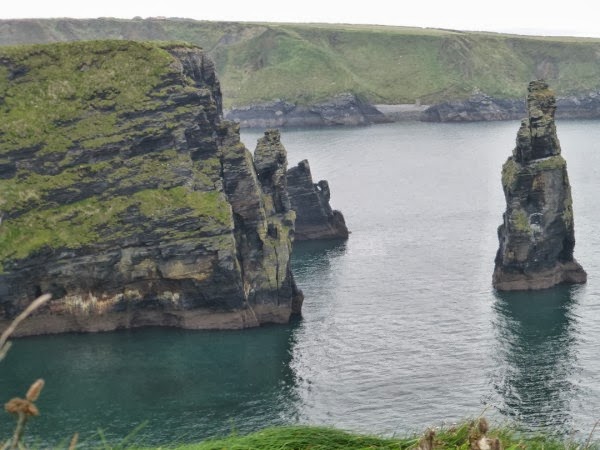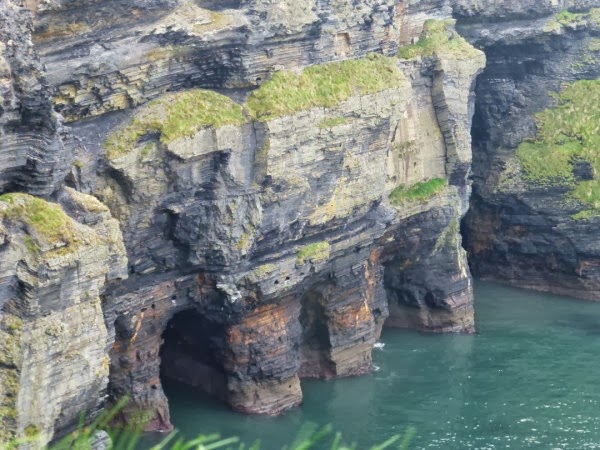 The walk is short and compact. It is well signposted. There are some spectacular coastal features to be seen. The day we chose was dull and overcast but I think that Bromore must be a piece of heaven on a clear day.
My friend, Marie getting up close and personal with Mike's friendly horse.
<<<<<<<
Old Dublin tram sign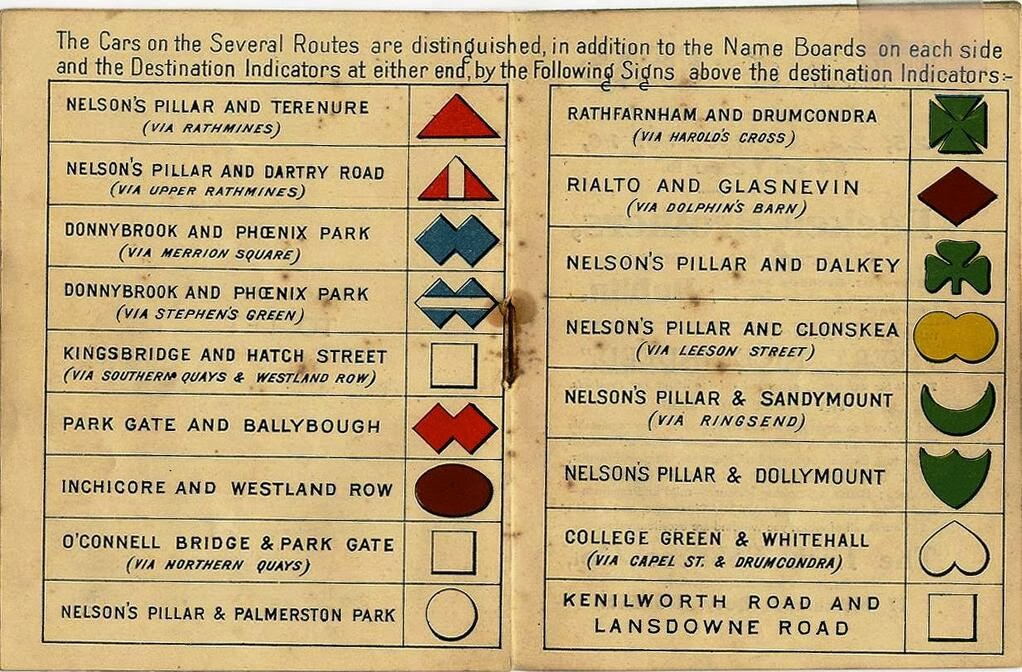 Dublin Trams used symbols to indicate routes. This was to help the many Dubliners who could not read. (Broadsheet.ie)
<<<<<<<<<<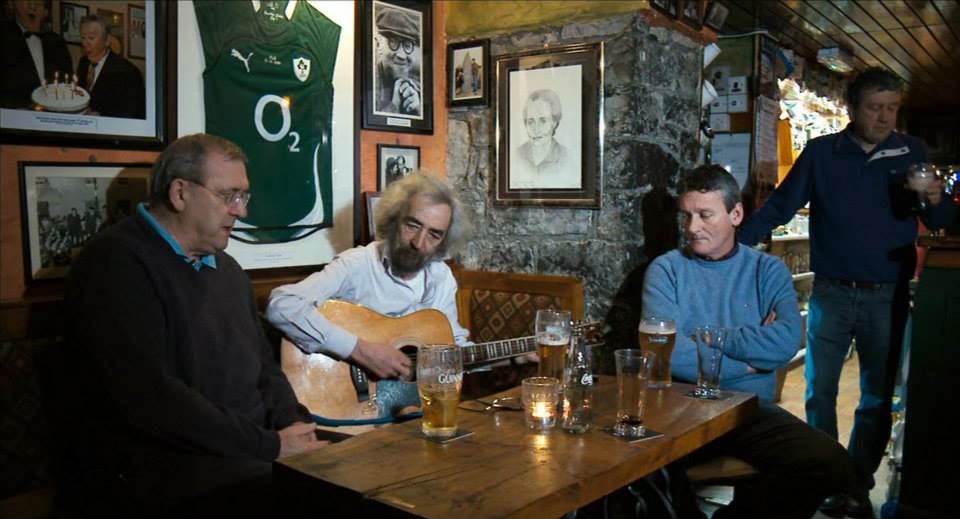 This is a scene from John B's as featured in the new film, The Irish Pub.