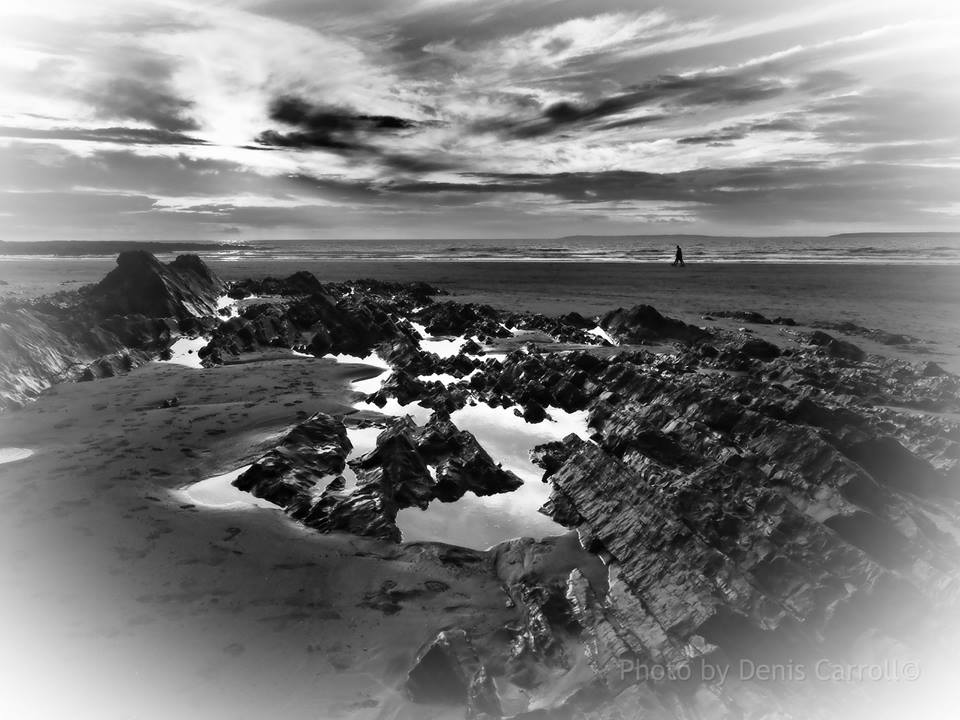 Denis Carroll in Ballybunion
<<<<<<<
Icon of The Holy Family in Listowel
This icon will be with us in Listowel Parish church from this afternoon, Monday April 9 2018 until Wednesday.
What is The Icon of the Holy Family?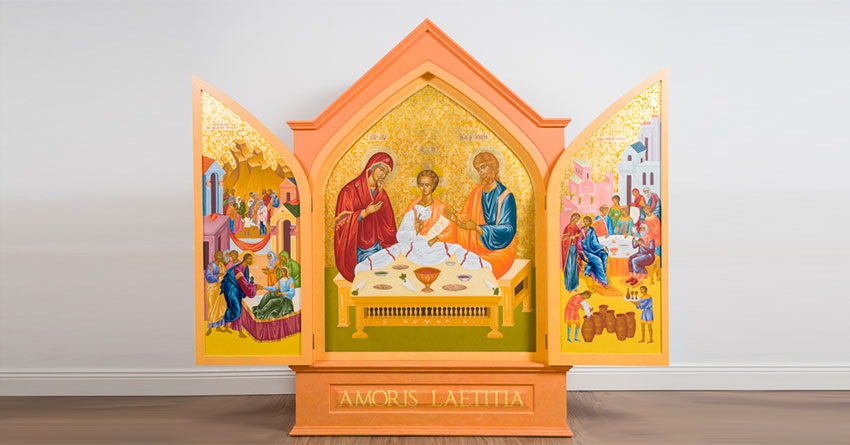 The icon of the Holy Family was specially commissioned by WMOF2018 (World Meeting of Families), written by iconographer Mihai Cucu, and assisted by the Redemptoristine Sisters of the Monastery of St Alphonsus, Iona Road, Dublin, as part of their ongoing prayer for families. The Icon was unveiled and anointed on the 21st August 2017, during the launch of the one-year programme of preparation at the National Novena in Knock, Ireland.
Everyone is invited to come and view the icon while it is in town. It doesn't matter if you are a believer, a non believer, an art lover or just plain curious, I think you should come and take a look .
If you have never been to St. Mary's before of if you have and have never looked around you at the magnificent mosaic work and stained glass, take this opportunity to really look at this artistic treasure, St. Marys. It has been left to us by our forbears and beautifully preserved and enhanced by generations of Listowel priests and parishioners.
<<<<<<<<<


Republican Funeral in 1918


A visitor to Dingle library during Easter took a photograph of this picture for us. Tomás Ruiséal died of a bayonet wound received during a confrontation with the army in Co. Clare.
<<<<<<<<<




A Word of Caution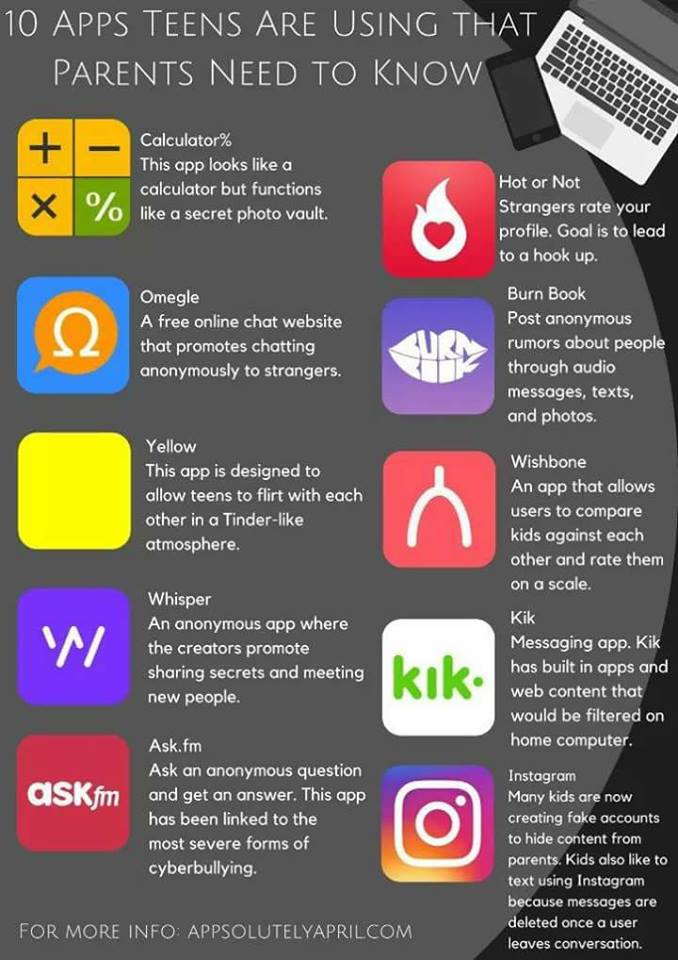 <<<<<<


New Traffic signs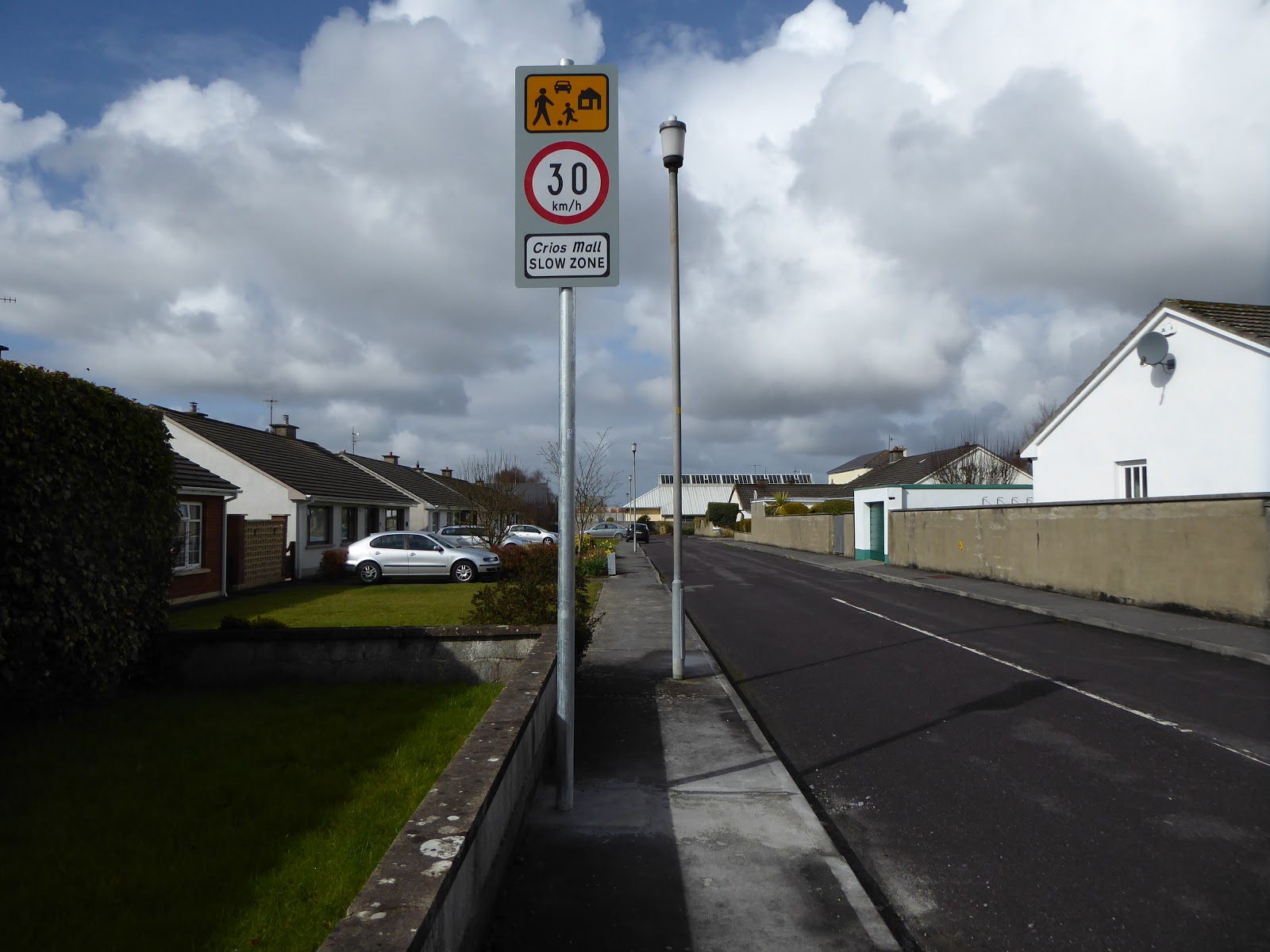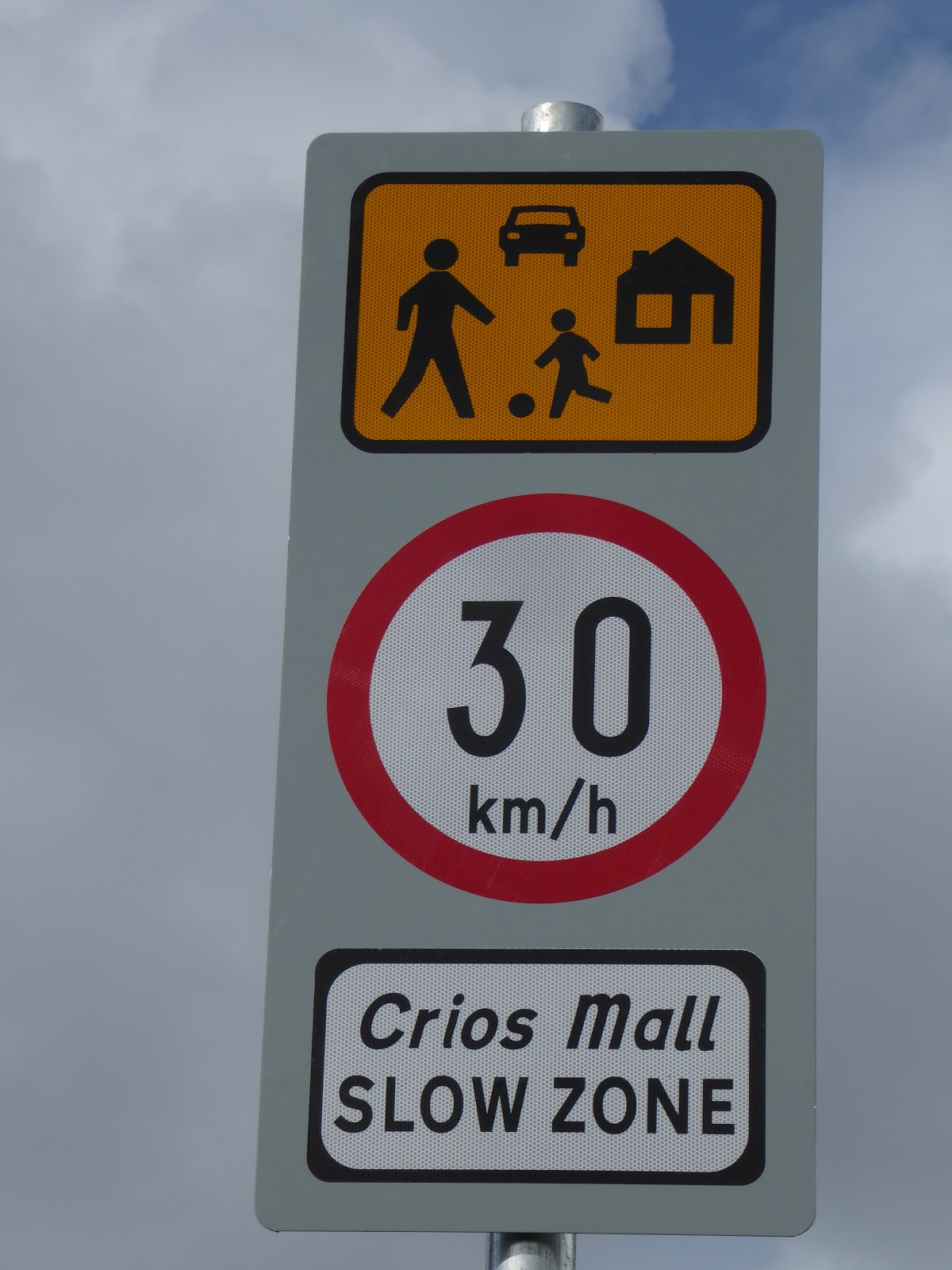 These new Slow Zone signs are appearing in housing estates all over town. I have no idea why they have put them so high up on the poles.
<<<<<<<
A Steam engine Powered by turf
This was a short lived and ultimately unsuccessful experiment. I read the story on
When O. Bulleid joined CIE from British Railways in 1949 he decided to build a turf-burning locomotive.
Trials were made with a stationary engine using pulverised turf and these trials were observed by HMS Miller of Bord na Móna. CIE then converted a 1903 locomotive to burn turf and extensive steaming trials were carried out in 1951 and 1952. The engine was tried out on a main line in 1954 but broke down in Cork and had to be towed back to Inchicore. It was also too large to turn on any CIE turntable.
In 1955 the locomotive was tested using semi-briquettes. During a trial run in 1957 sparks from the locomotive set the leading coach of the test train on fire. It never hauled a fare-paying passenger but some use was made of it between Houston Station and the North Wall on goods trains. By that time the replacement of steam with diesel was well advanced and the locomotive was scrapped in 1965 when Todd Andrews was Chairman of CIE.
<<<<<<<
Labour Then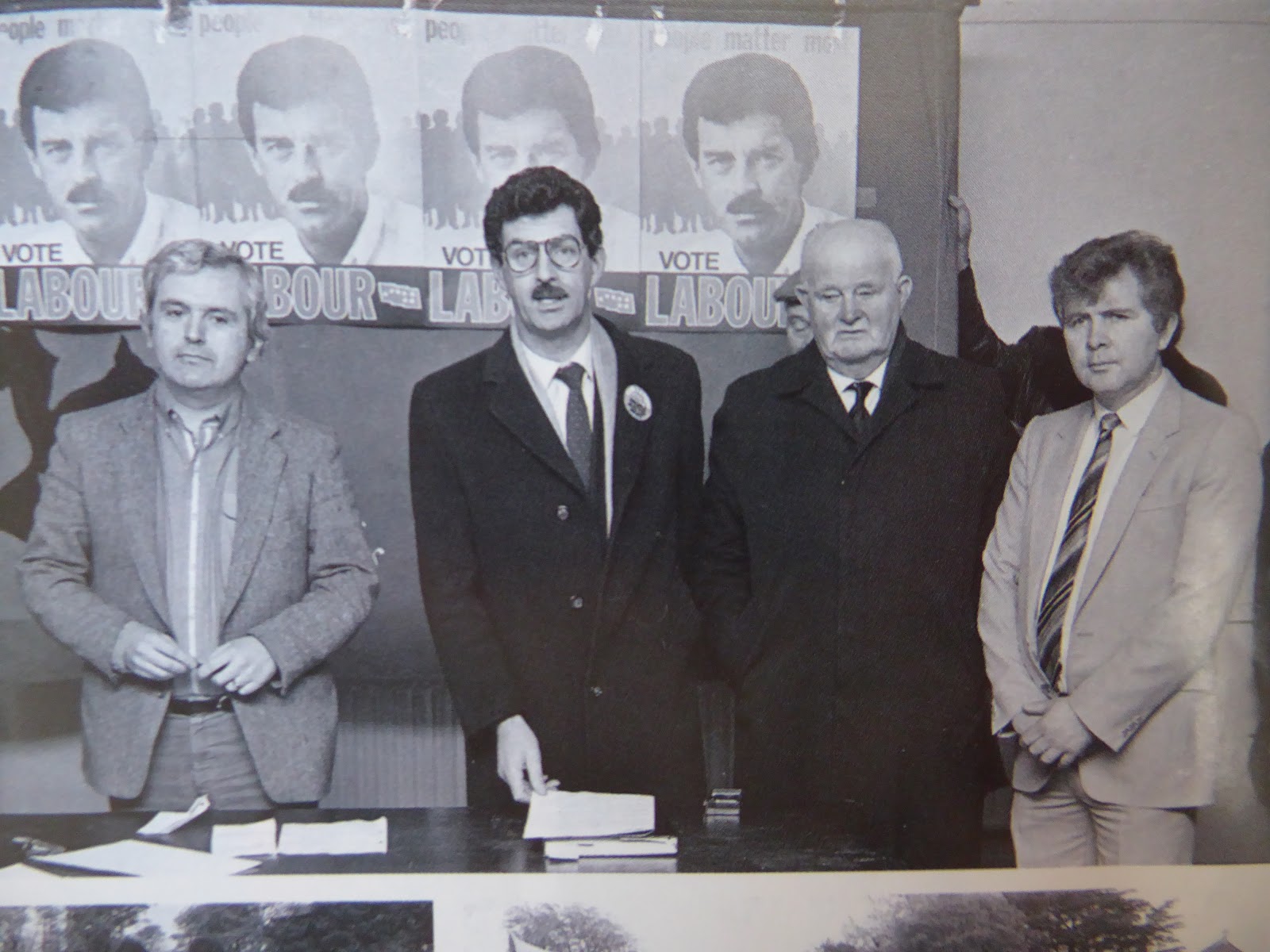 This photo of Listowel men, Seán McCarthy and Michael Guerin with John Joe O'Sullivan and Dick Spring appeared in this week's Tralee Advertiser.