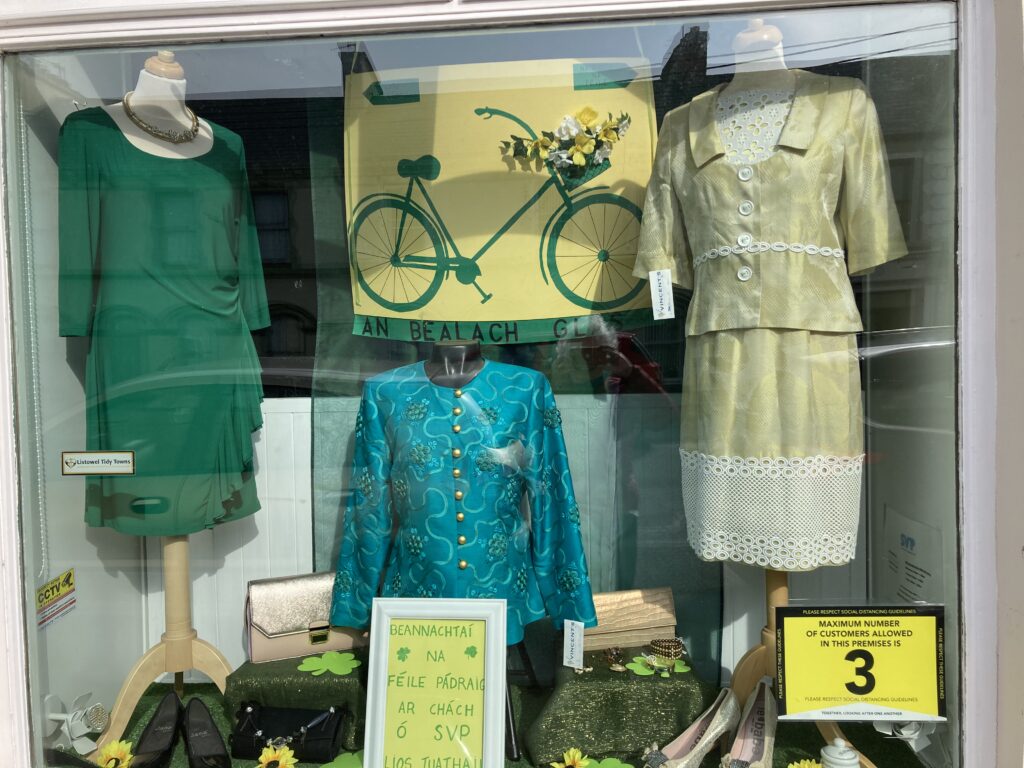 The window in Listowel Saint Vincent de Paul Shop captures the theme of this year's St. Patrick's festival well. This year the theme was The Greenway so bicycles, scooters and shanks' mare were the preferred modes of transport. Other floats concentrated on the great outdoors, with sights and experiences available along the Greenway. Everywhere we were reminded of the war in Ukraine.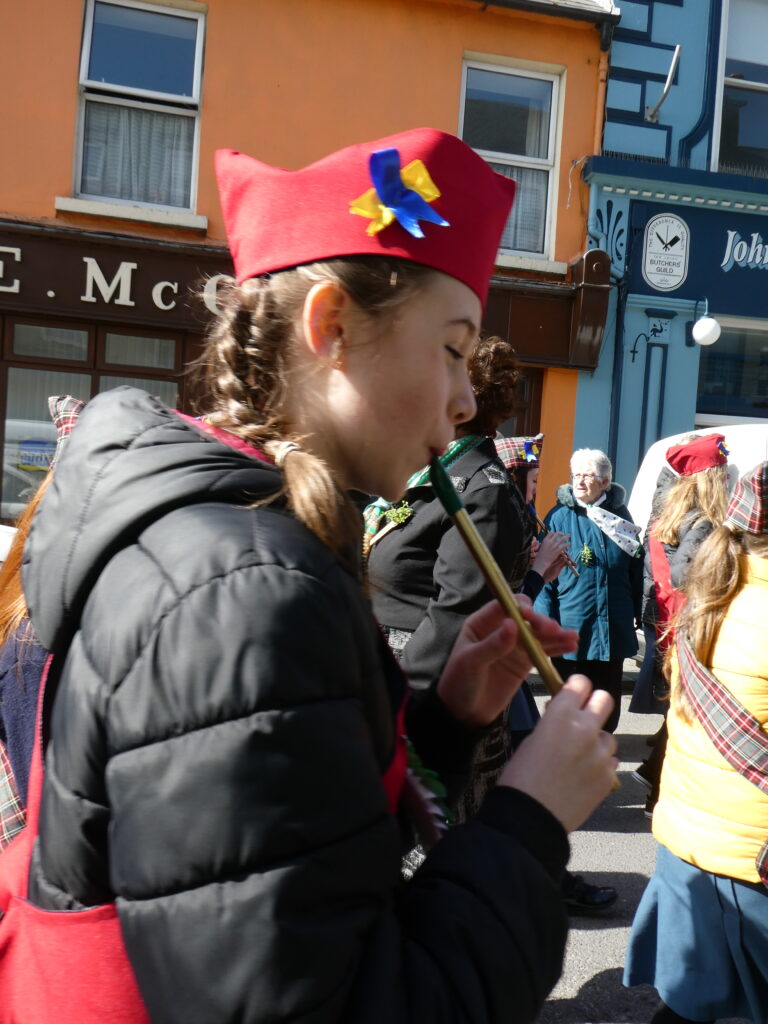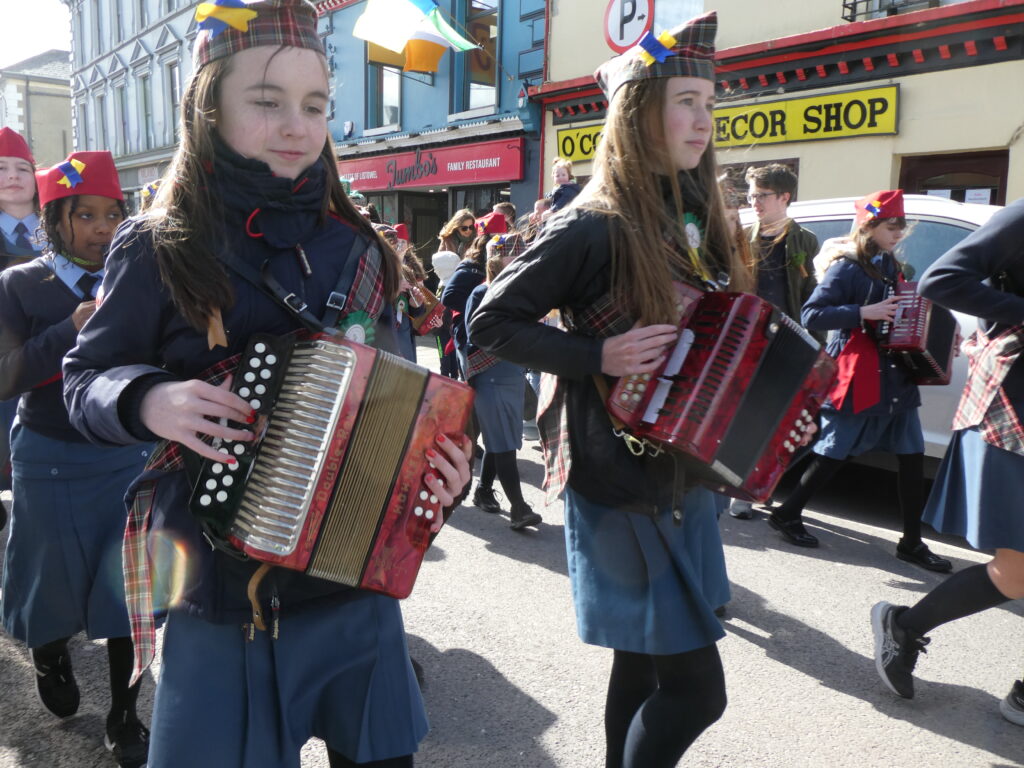 One of the highlights of the parade and of every parade in Listowel is the Convent School marching band. In a poignant gesture to their fellow children suffering in Ukraine, the girls adorned their caps with ribbons in the Ukraine colours.
<<<<<<<<<<<
Some Photos from St. Patrick's Day Parade 2022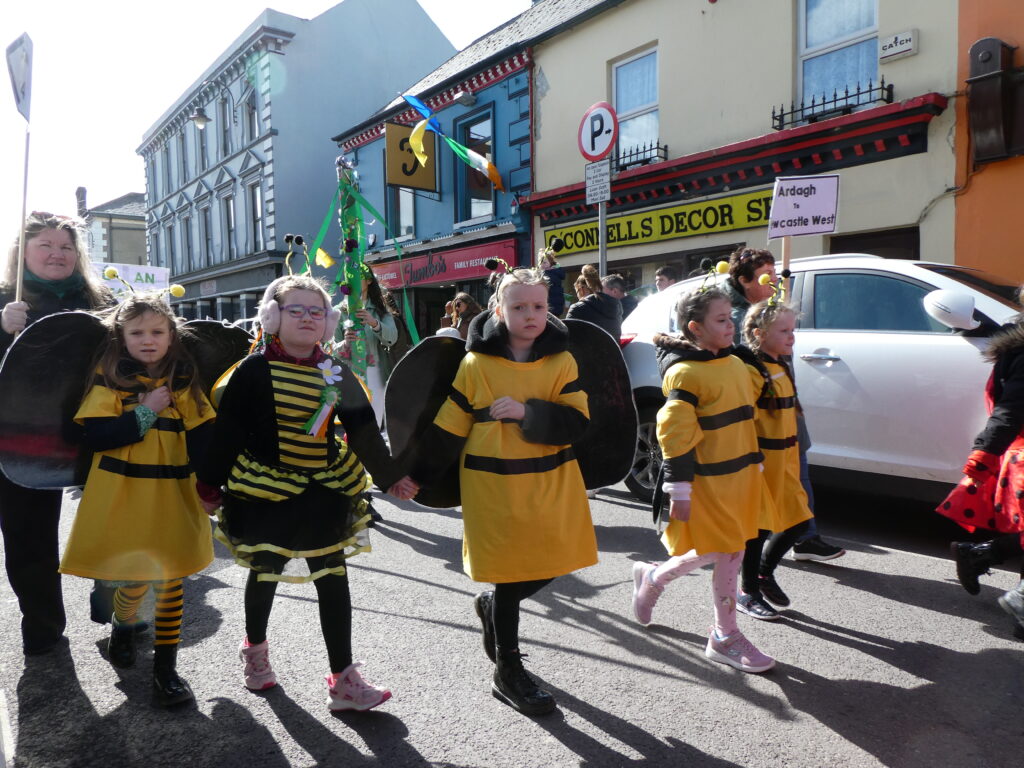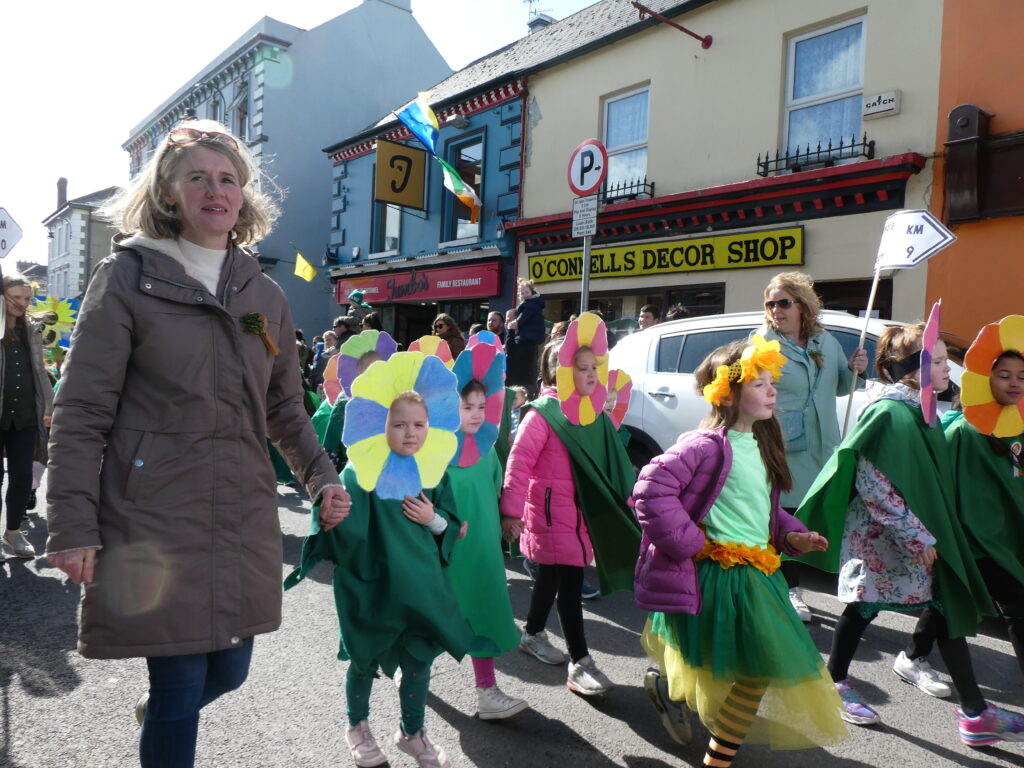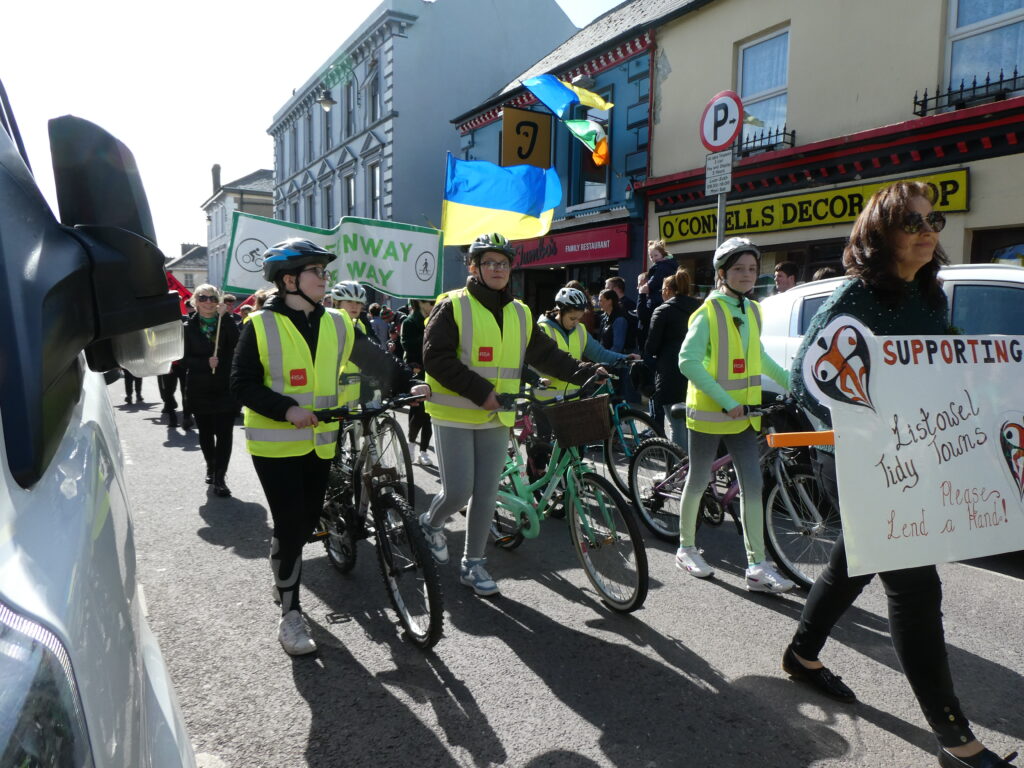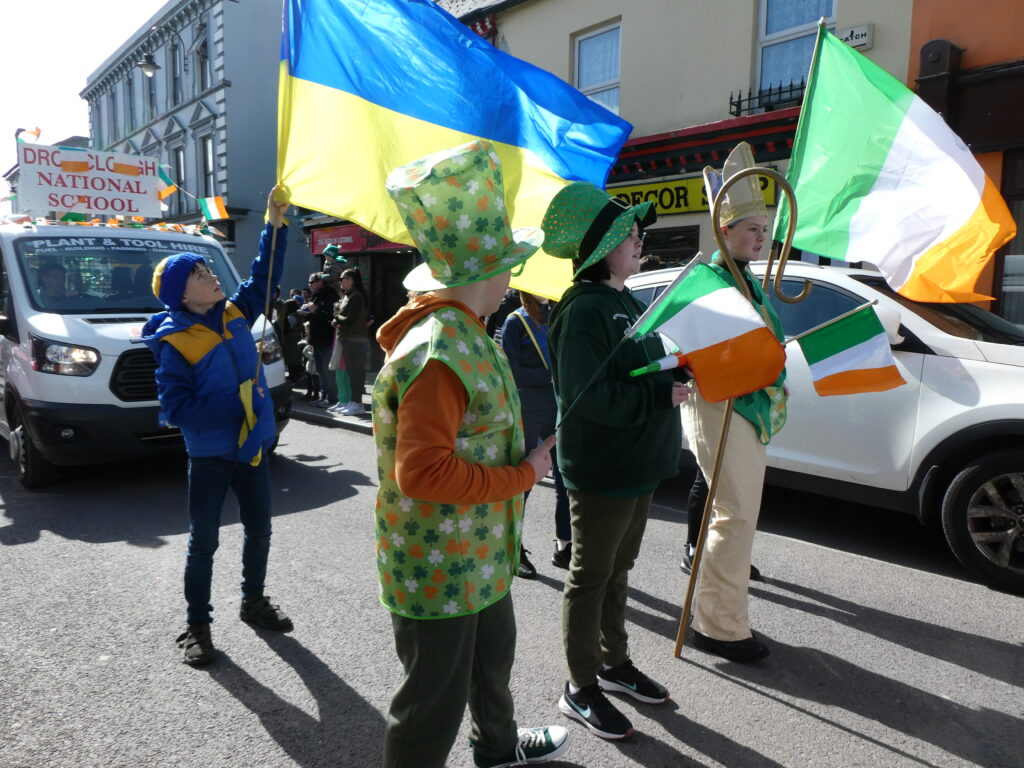 <<<<<<<<<<<
A Rare Piece of old Film
a Man called Grant Millar shared a great piece old cottage of a fair day in Listowel in 1956 on the Listowel and North Kerry Facebook page.
Here are a few screenshots Christy Halpin took from it.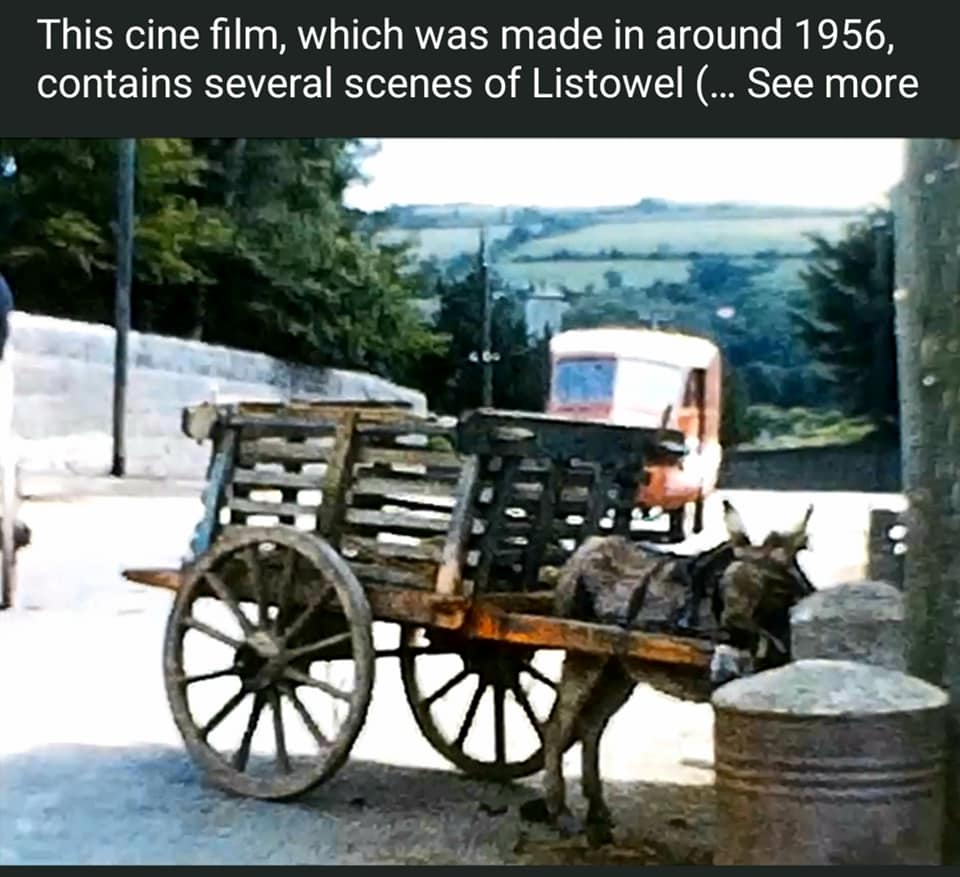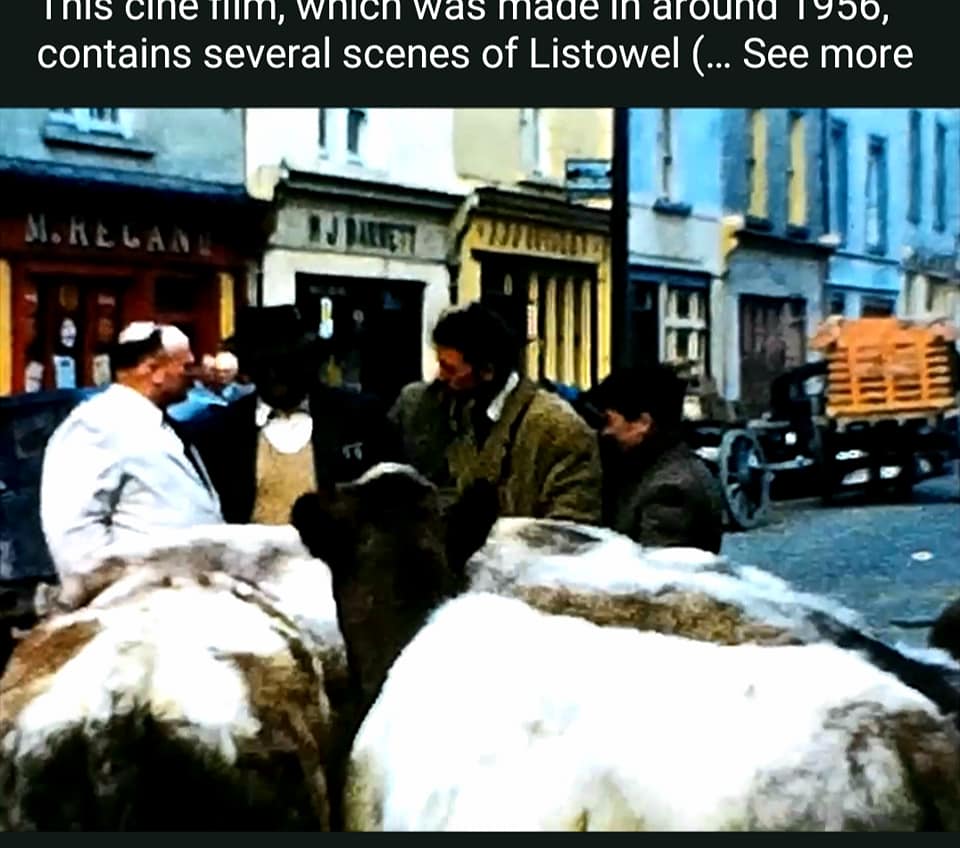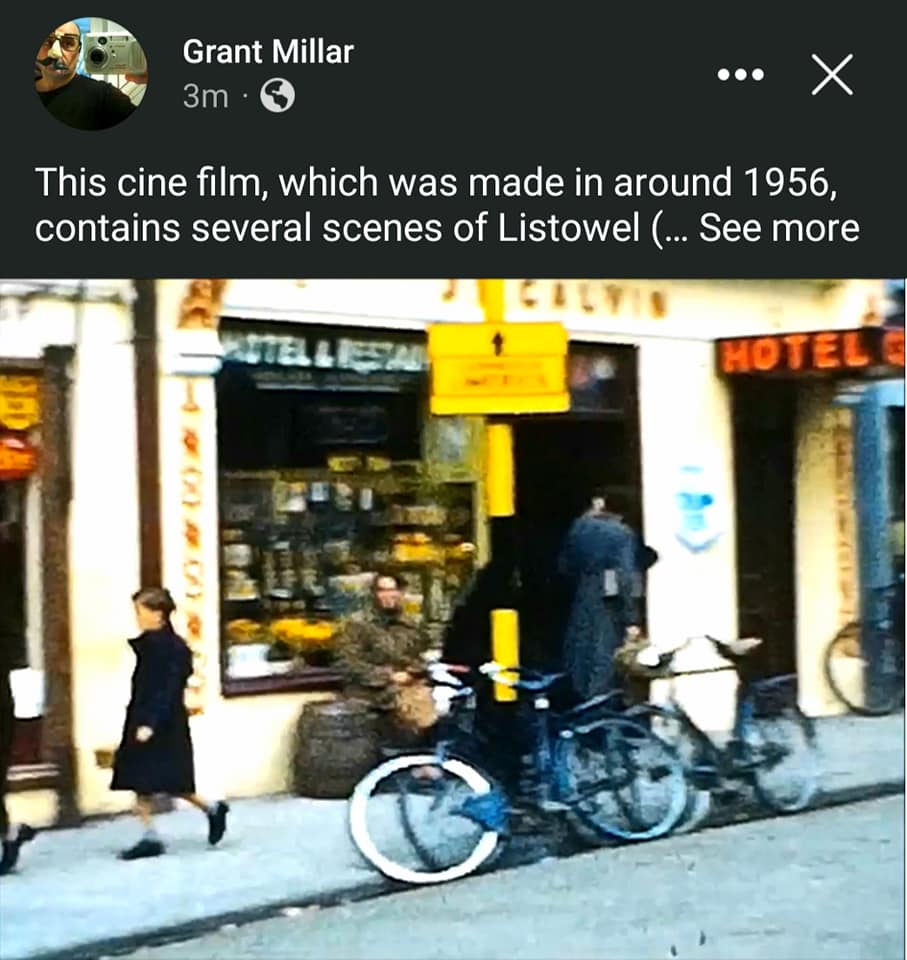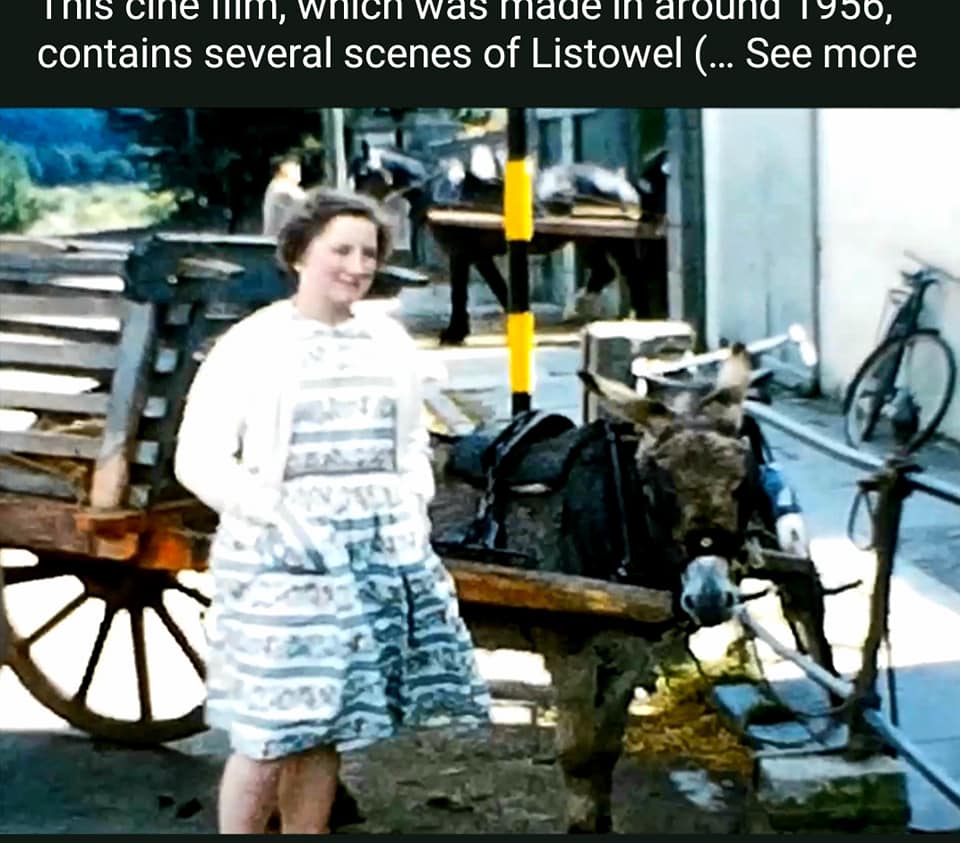 <<<<<<<<<<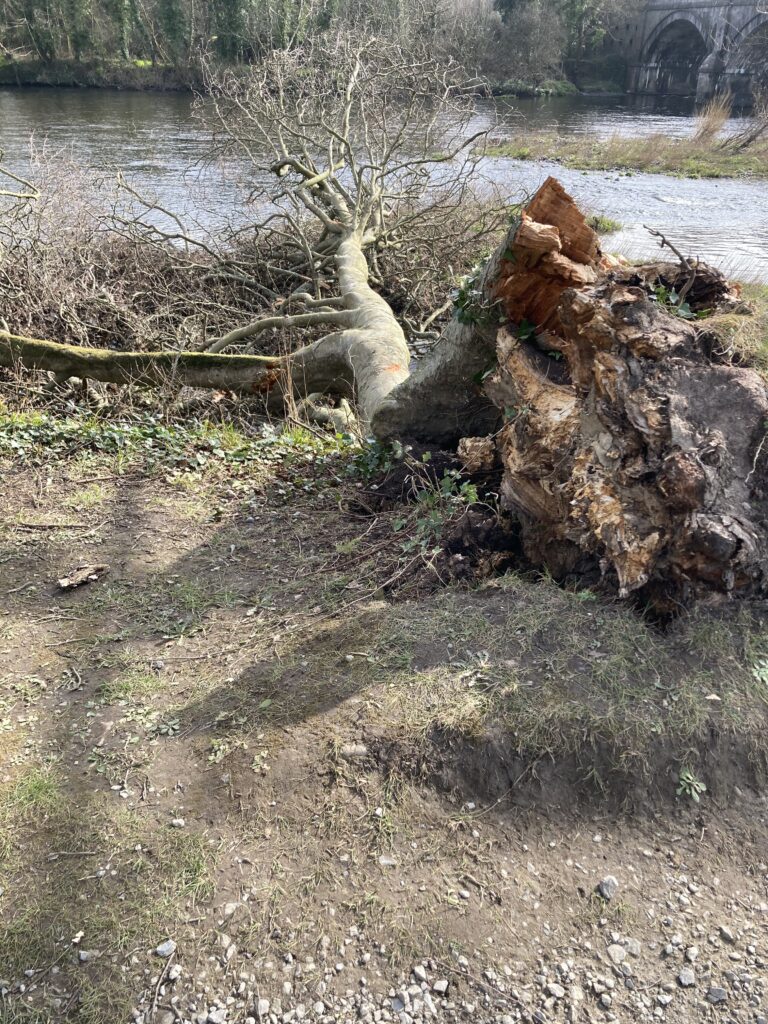 Take a look at this. Thankfully the tree fell into the river so n o damage was done to person or property.
If you were wondering why they are cutting down old and diseased trees, here's your answer.
<<<<<<<<<<
The Story of a Cairn
In Gurthenare in the farm of Mr. Quilter there are still to be seen the remains of a monastery called Kilcara, built by St. Carthage. One of the monks (Franciscans) belonging to that monastery was murdered by Cromwell's soldiers + tradition has it that he was buried in "Mickey's Field" in the farm of Wm. Dowling of Kiltomey bounding Gurthenare + Kilcara.
A pile of stones was raised over the grave + up to forty years ago everyone, old + young, threw a stone on the pile when passing so strong was the tradition then. Three people, two of whom are still living heard stones rattling there late one night as they were going home from a friend's house. The noise was such as would be made when emptying a load of stones out of a car.
This story appears in the Clandouglas school's folklore page. It was recorded by Michael O'Connell, aged 65, a farmer.
<<<<<<<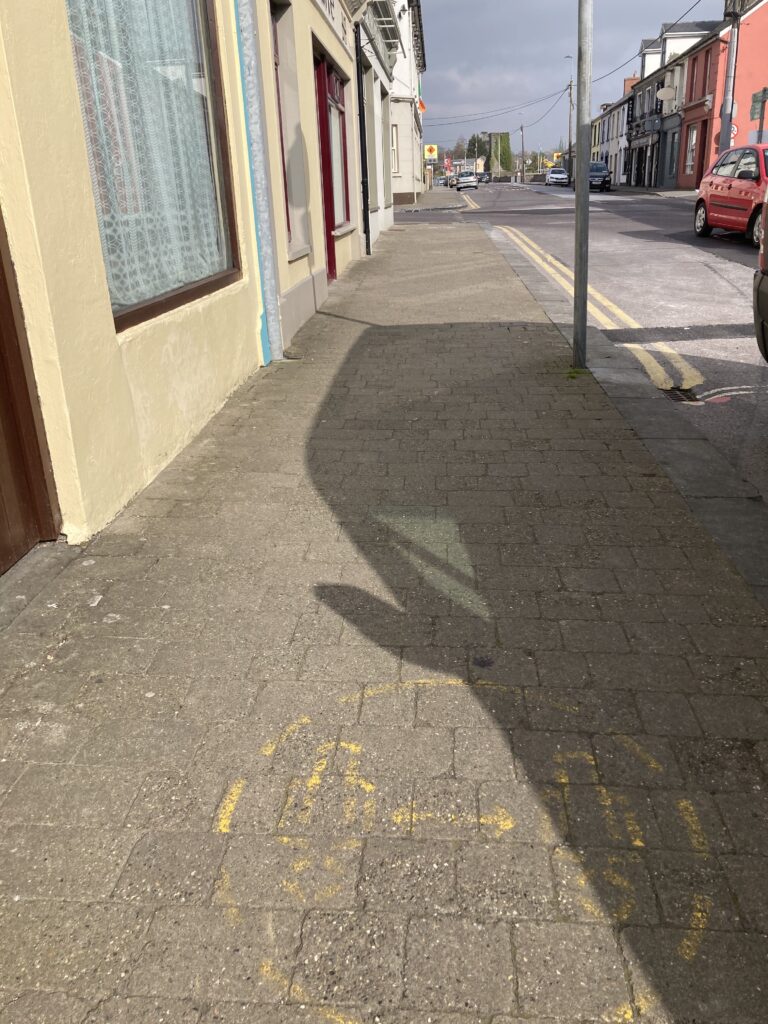 The signs are fading but Covid is still with us.
<<<<<<<<