Here we are, members of the committee of NKRO on Friday night last at the launch of our website
http://www.northkerryreachingout.com/
We had a great turnout on the night and we were thrilled with the success of our first official function.
Onwards and upwards from here.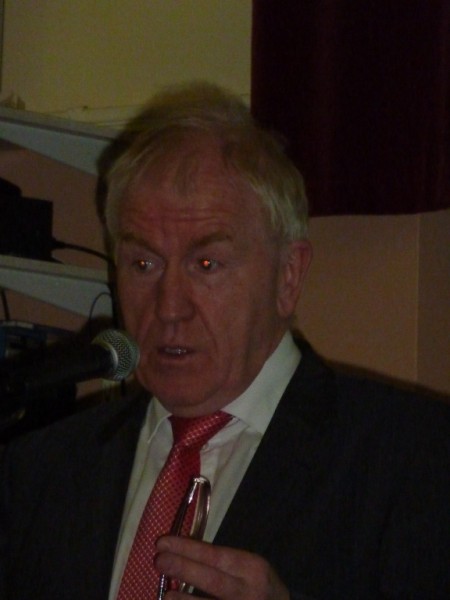 Minister for Arts Heritage and the Gaeltacht did the honours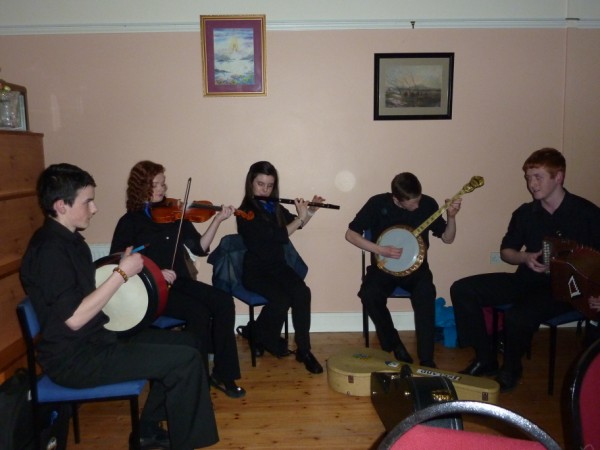 The all Ireland Scór instumental music champions entertained us.
And the great and the good were there. Here are a few photos I took on the night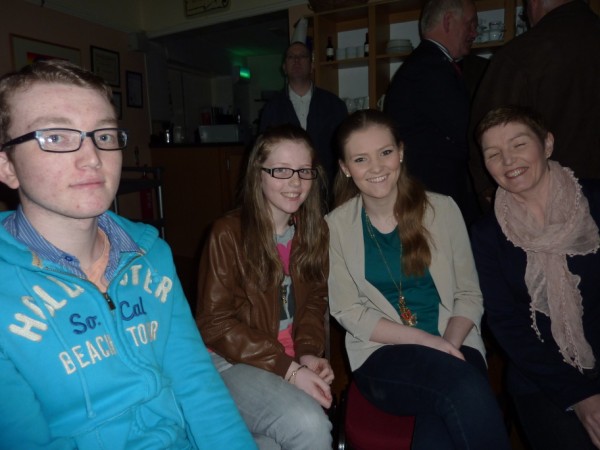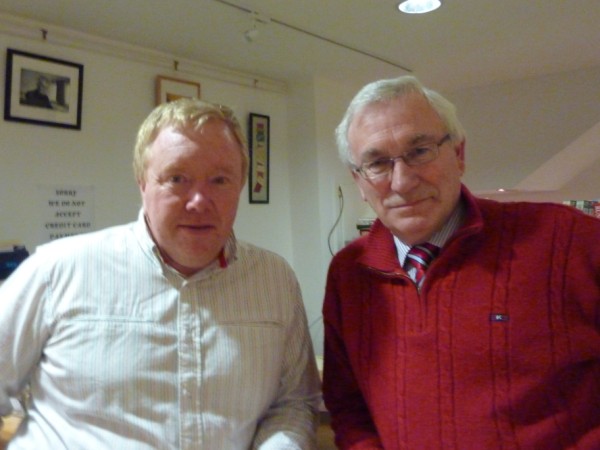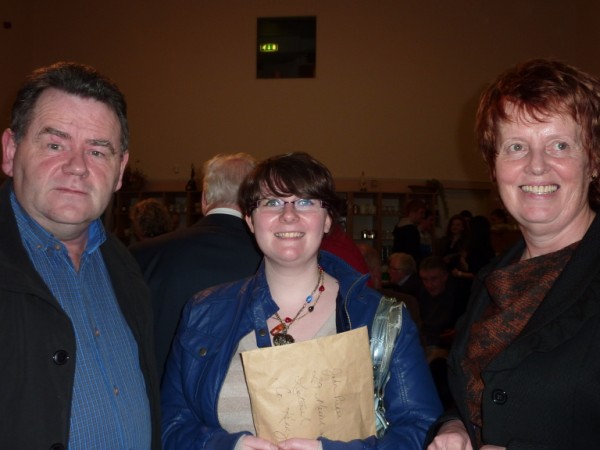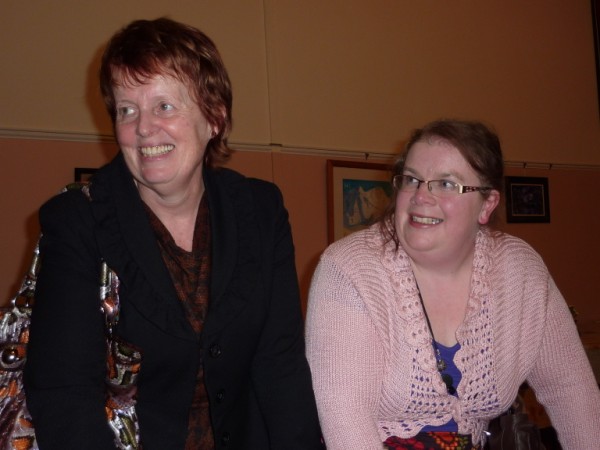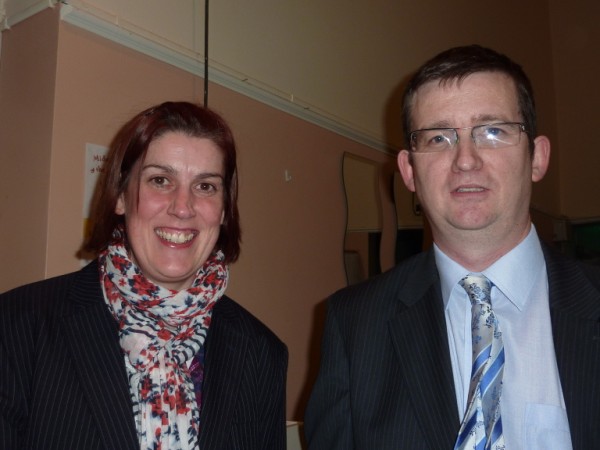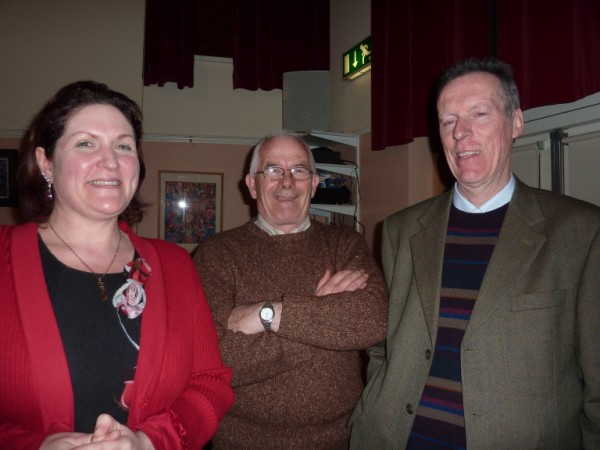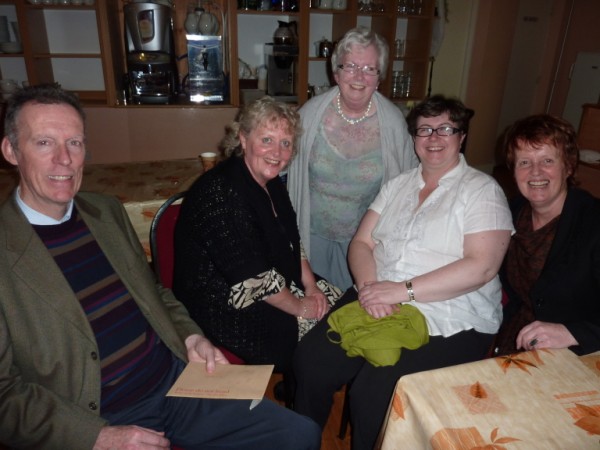 >>>>>>>>
Now onto something borrowed.
A lovely man called Michael Healy shared this treasure with us on Saturday.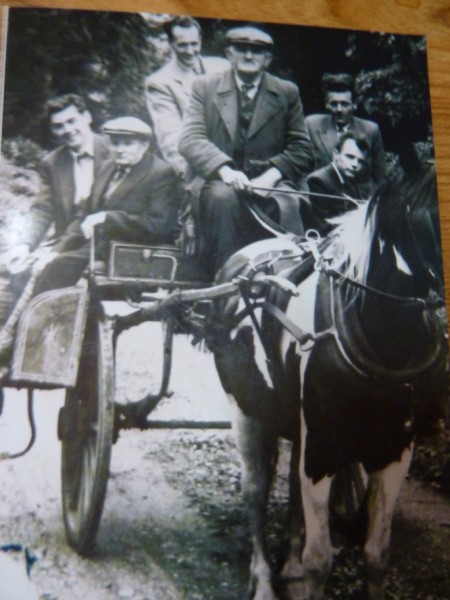 These Listowel men were obviously on an outing to Killarney. In front on the left is Moss Kelliher (Lofty's dad) next to him is a man called Buckley, standing behind is a Daly man from Ballybunion, the jarvey, Willie Barthishell at the back right and we don't know who the man on the front right is but maybe someone will recognize him.
>>>
Another man with treasured photos on Saturday was John Pierse. Here are two to whet your appetite for more.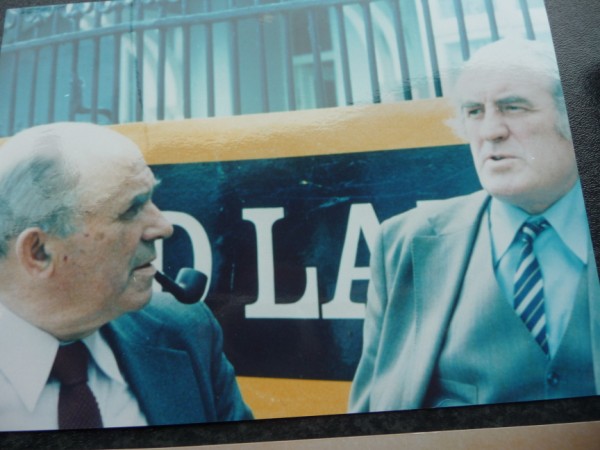 Dr. Johnny Walshe chats to Seamus Wilmot.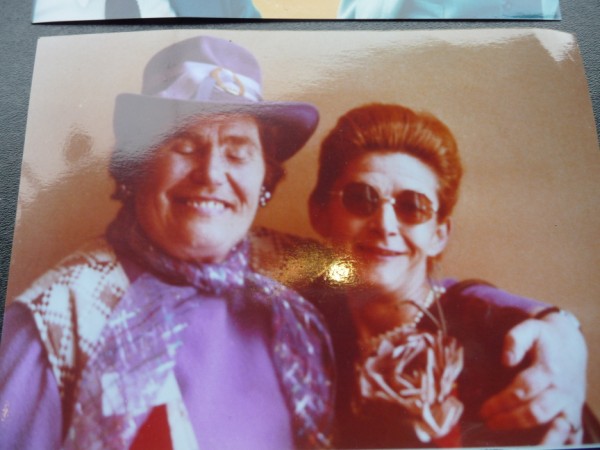 Babe Jo Wilmot and Marie Keane Stack dressed for some jape or other.