Today March 7 2013 is World Book Day, so grab a book, make yourself a cuppa and rediscover the joy of reading. I'm reading The Bookseller of Kabul at the moment and it's brilliant. I would also highly recommend Jennifer Johnston's The Illusionist which I have just finished.
>>>>>>
Jer Kennelly went to Pallaskenry on March 1 2013 to see the relic of the founder of the Salesian order, Don Bosco. Here is the lovely video he made of his visit;
https://www.youtube.com/watch?v=a2cXPvdMTU4&list=UUvu6UB8pWOY7MMn5MxCtj-w&index=2
>>>>>
I found a school year book from twenty years ago. Among the many fascinating items in the magazine were the ads. I was amazed at how many of the businesses advertising in 1992 are no longer with us.
Here are a few to jog your memory of Listowel twenty years ago/.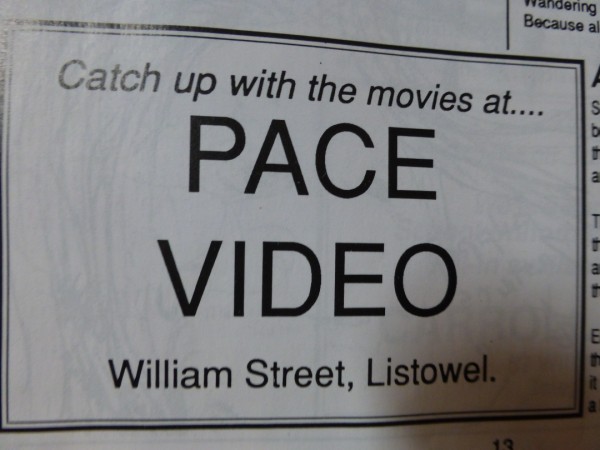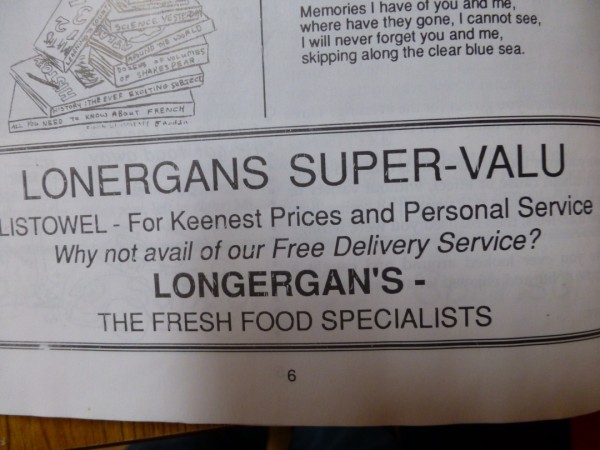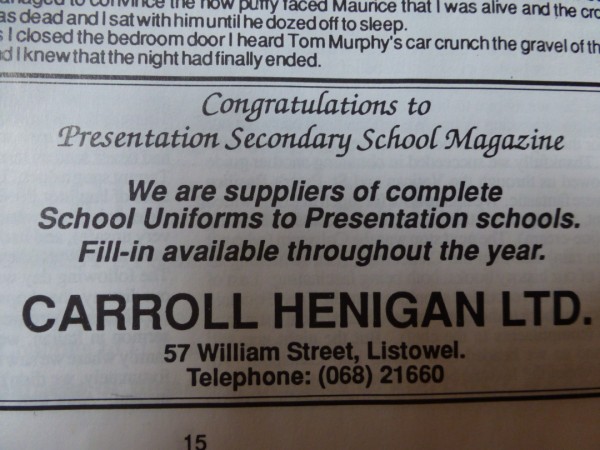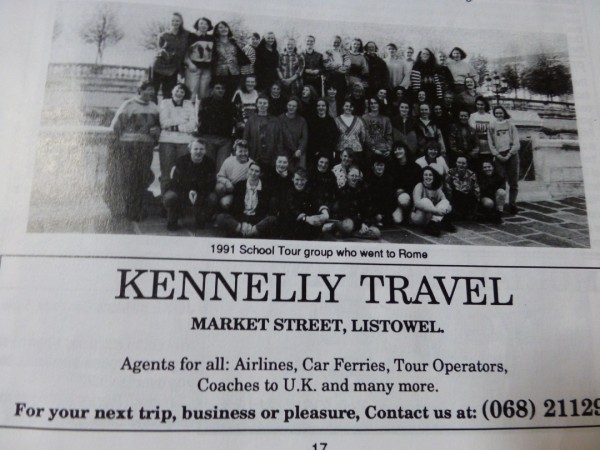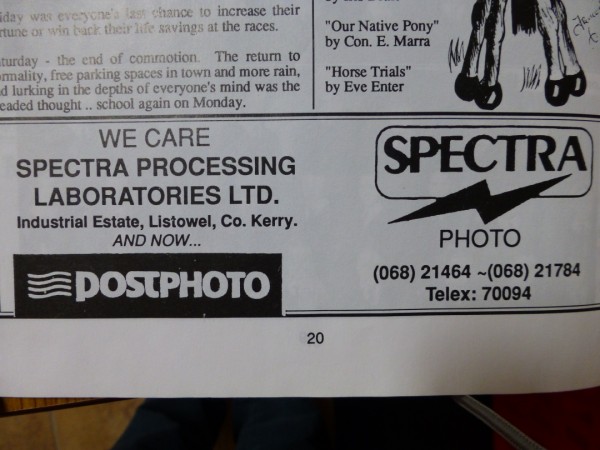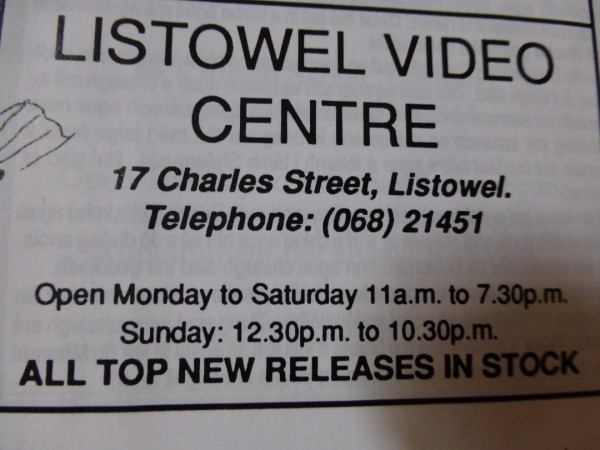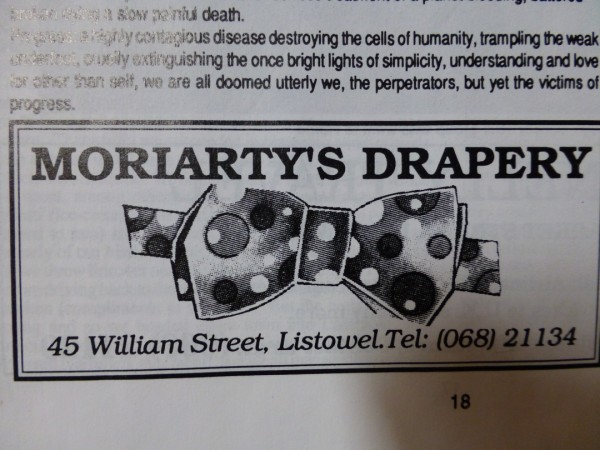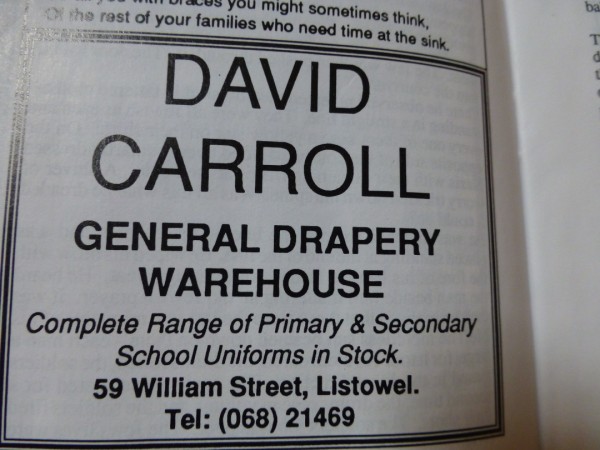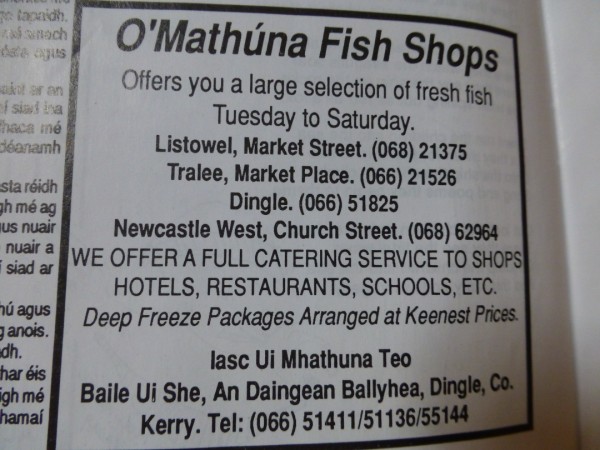 >>>>>>>
Root out the old bike and oil it up. Get the helmet and bicycle clips ready. On St. Patrick's a fun cycle will start at Listowel Community Centre at 10.00 a.m.and make its way to Abbeyfeale. There you can join up with the hundreds of walkers, cyclists and pram pushers who are going to take a ramble along the Great Southern Trail.
<<<<<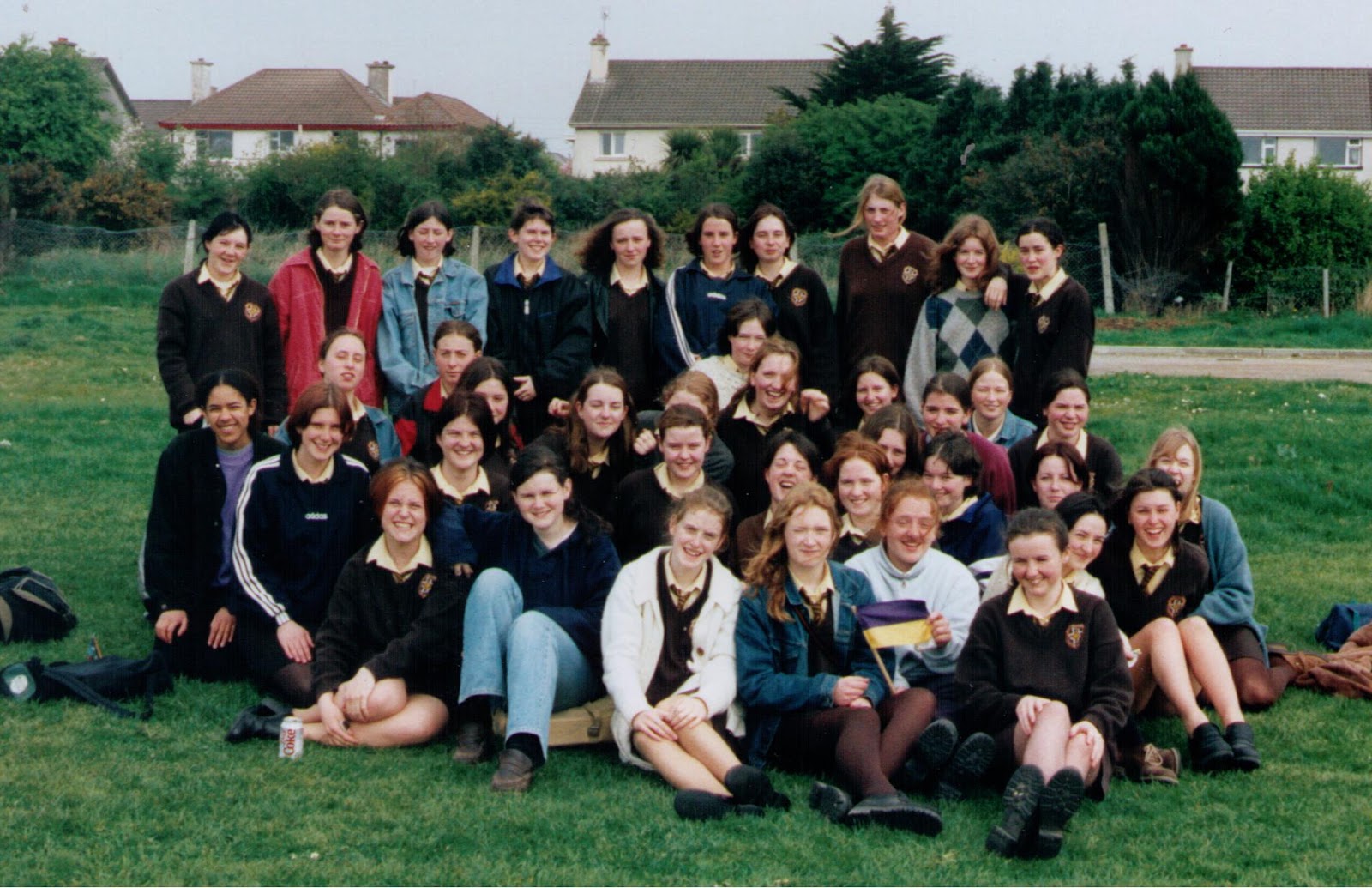 This is a photo of a happy group of Pres. girls. Surely someone will remember when where and why this photo was taken.
<<<<
Martin Sheehy formerly of Main St. is enjoying Vincent's book. He wrote:
"Having received Vincent's " Listowel " as a gift from brother Jerry in Listowel, it is a joy to read here in Phoenix, AZ. House by house, street by street he gives us a history of our town between 1850 to 1950.
Very nice, also, in the blog, to read John Fitzgerald's memories of Tae Lane. "
<<<<
Saint Philomena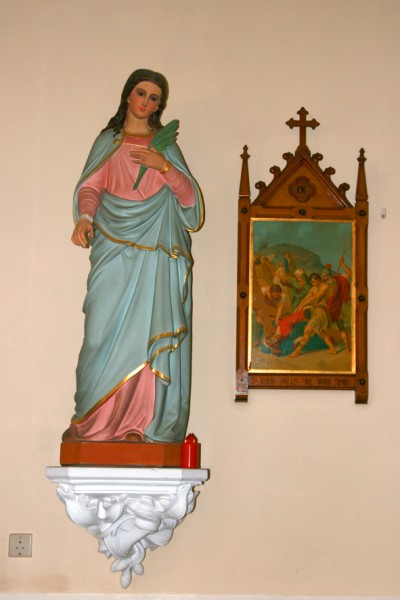 Sr. Nora Carmody, formerly of this parish identified the mystery lady for us.
She writes
"A few years ago I read the life of St. John Vianney (Curé d' Ars), and it was then I learnt about St. Philomena. She was born in 291, died in 304, aged 13 but her remains were not discovered until 1802. She was honoured 13th Jan. 1837, and after that devotion to her increased. She is Patroness of babies, infants, children, and some more. So in the early 1900's Philomena became a popular name – My sister, Maura was christened Mary Philomena. "