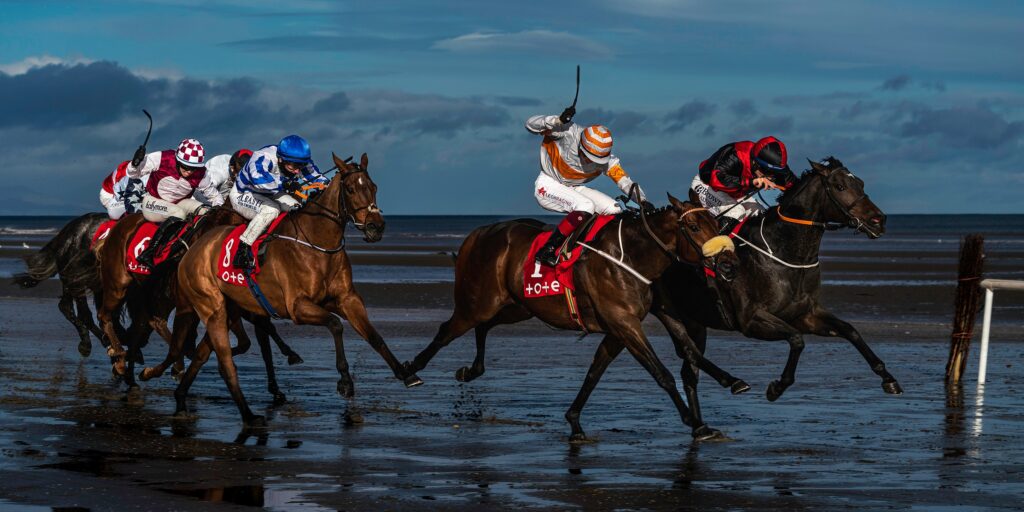 <<<<<<<<<<<<
Ballybunion in 1914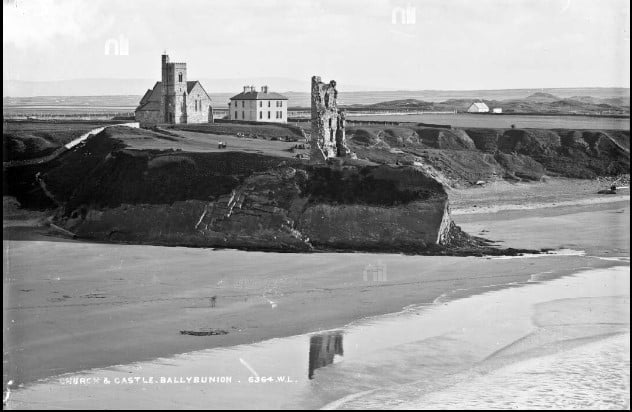 This photograph from the National Library was shared online by Cathleen Mulvihill.
<<<<<<<<<
Aspects of Tarbert in April 2022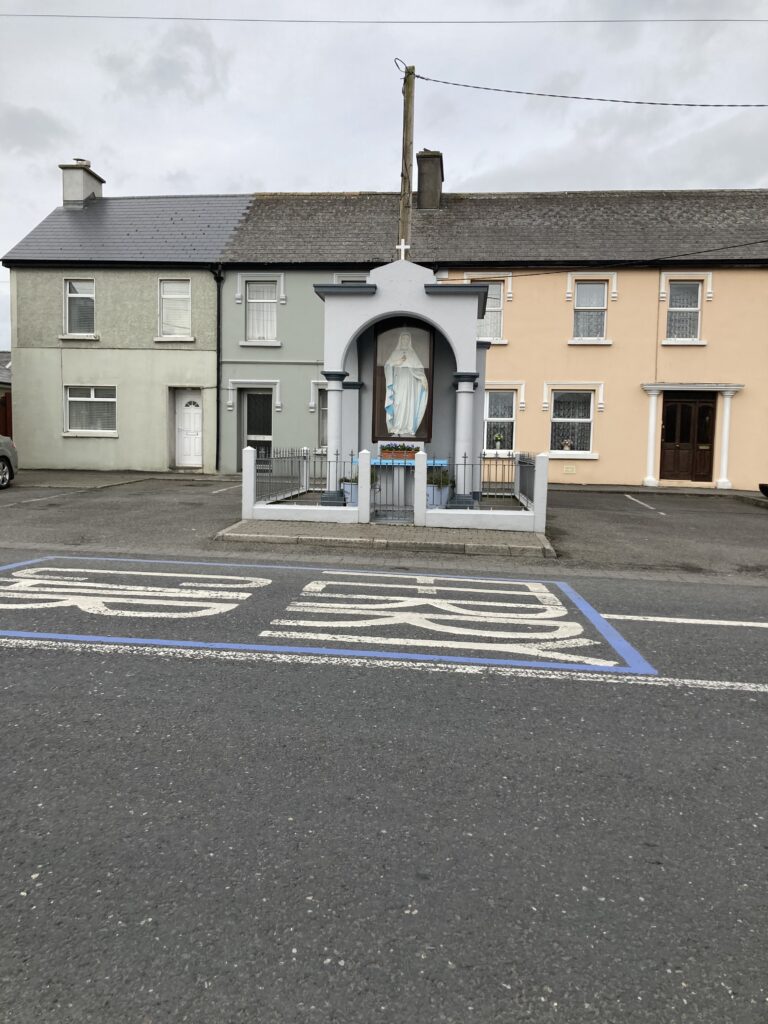 There is a lot about Tarbert that is old fashioned in an endearing way. One of the old fashioned features is this grotto which dominates the main street.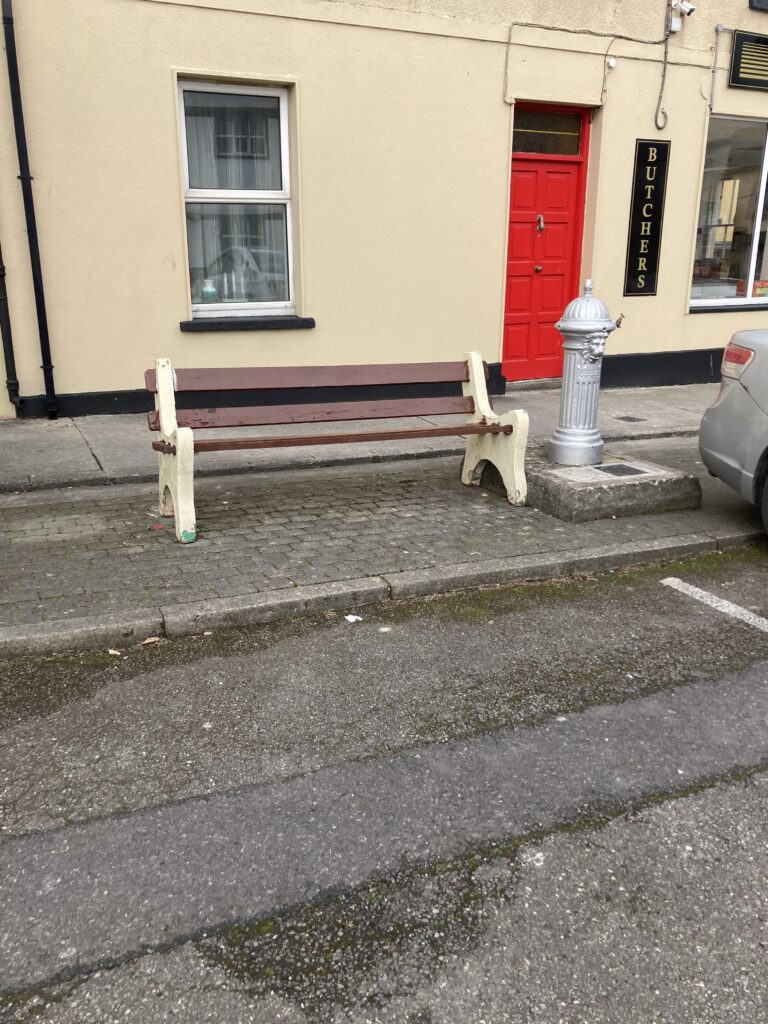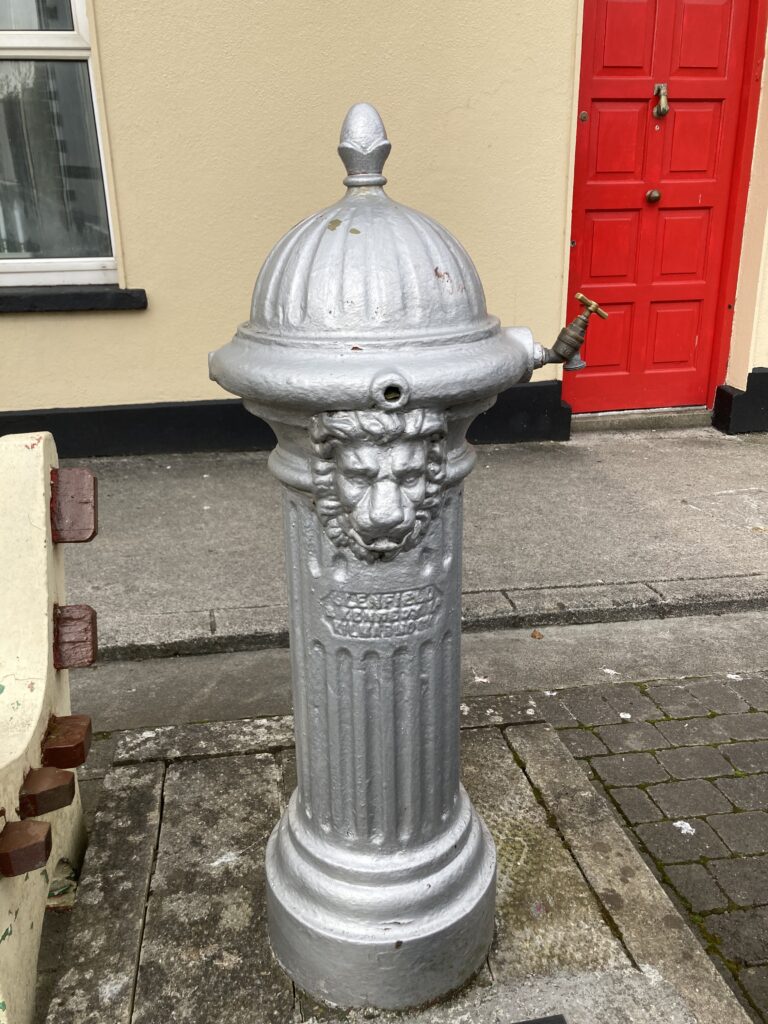 I dont know any other town that has a functioning public water hydrant. We used to call these fountains back in my day. Many is the refreshing drink I took from one on my way home from school.
<<<<<<<<<<<
Bernard Casey, Comedian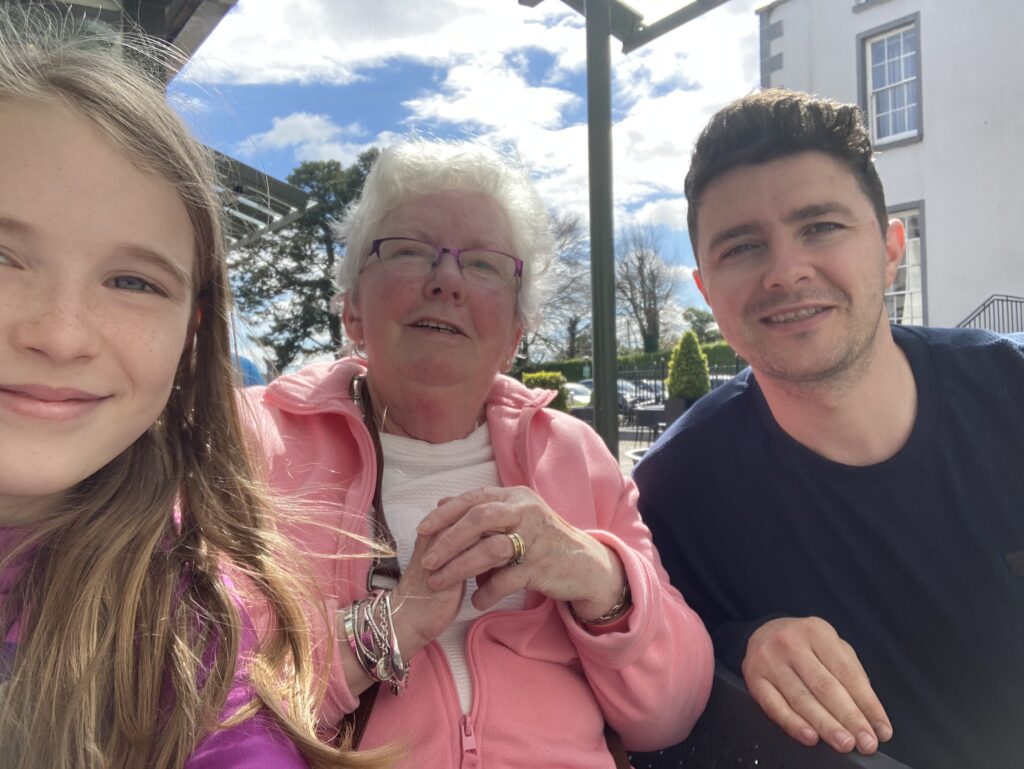 I'm getting better at grabbing a selfie when I encounter a star. Cora took this one. Of course she had no idea who Bernard Casey was but I filled her in and she is now a fan.
Bernard is involved in a fundraising effort for Ukraine that sees him team up with Kiskeam GAA to promote the Dynamo Duhallow jersey.
The link is to instagram. In case you dont have Instagram, here is the craic in Bernard's words.
DYNAMO DUHALLOW BY KEOHANE ATHLETIC CLUB.
I am proud to support those involved in Kiskeam GAA and the wider Duhallow GAA community in this design initiative to raise funds for the people of Ukraine.
Dynamo Duhallow was inspired by an old Kiskeam GAA jersey from the 1940s which shared similar colours to Ukraine's iconic football team, Dynamo Kiev.
In the jersey designed by Paul Galvin To further unite two disparate communities, the border of the Duhallow region in North Cork is placed alongside the border of Ukraine, where a club crest would normally sit, as a symbol of solidarity, protection and community.
The sash carries the Ukrainian word for SOLIDARITY across the front and back as translated by a Ukrainian national living in Ireland, as well as a Ukrainian symbol for memory.
Design and sport come together to make a stand. The Duhallow division puts aside local club rivalries, wearing these jerseys in solidarity with Ukrainians suffering the pain of war.
Kiskeam is a place where if you don't have three names you're a blow in.
I'm told by my North Cork connections, some of them with three names, that the jerseys are selling well.
<<<<<<<<<<<
Beware of NFTs
Remember I told you last week about crypto currency.
By now we are well used to trading with virtual money, with digital fund transfers and credit and debit card transactions but NFT's are a whole new level of weird and require a whole new level of trust.
I read this cautionary tale in the weekend paper. I'm sharing it as a warning.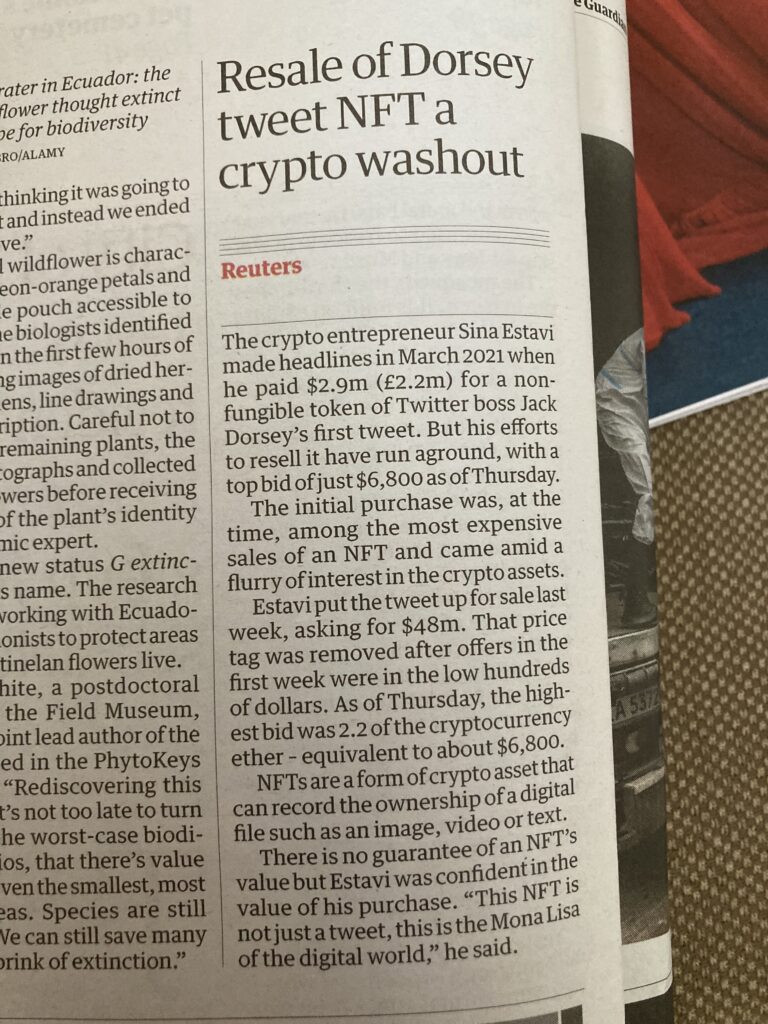 <<<<<<<<<<<<<
I Met a Fan in Town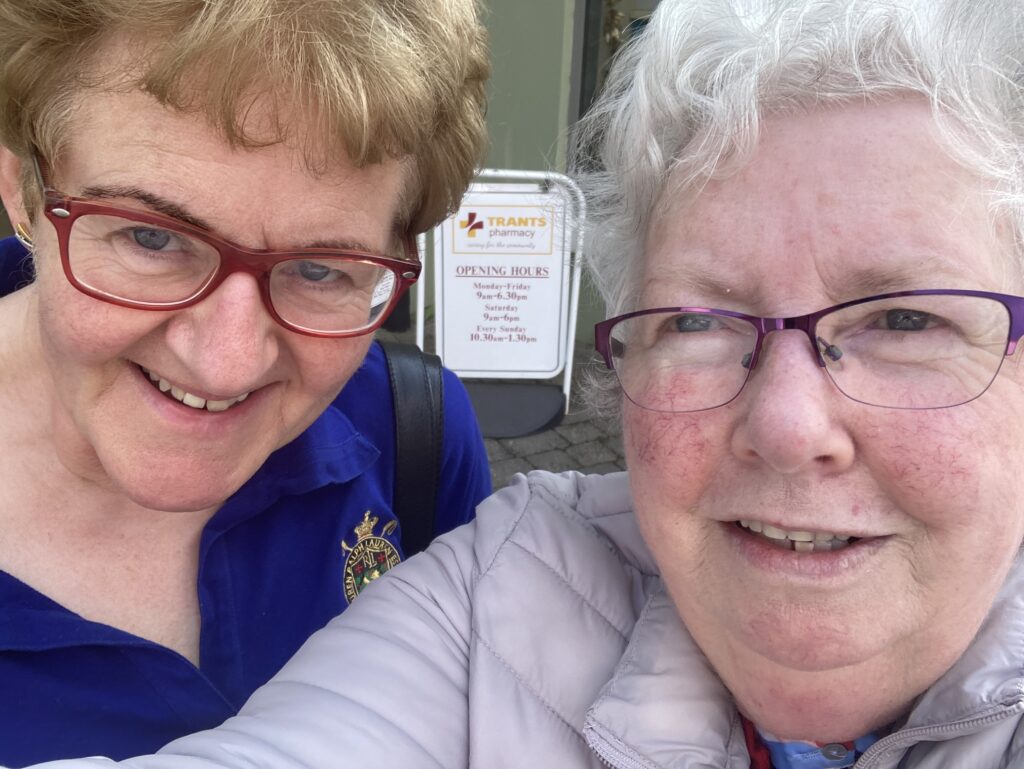 I love to meet a follower of Listowel Connection who really appreciates what I do. Such a fan is Marion Walsh, who stopped to praise and encourage me, when I met her last week.
<<<<<<<<<
Our new Eating and Performance Space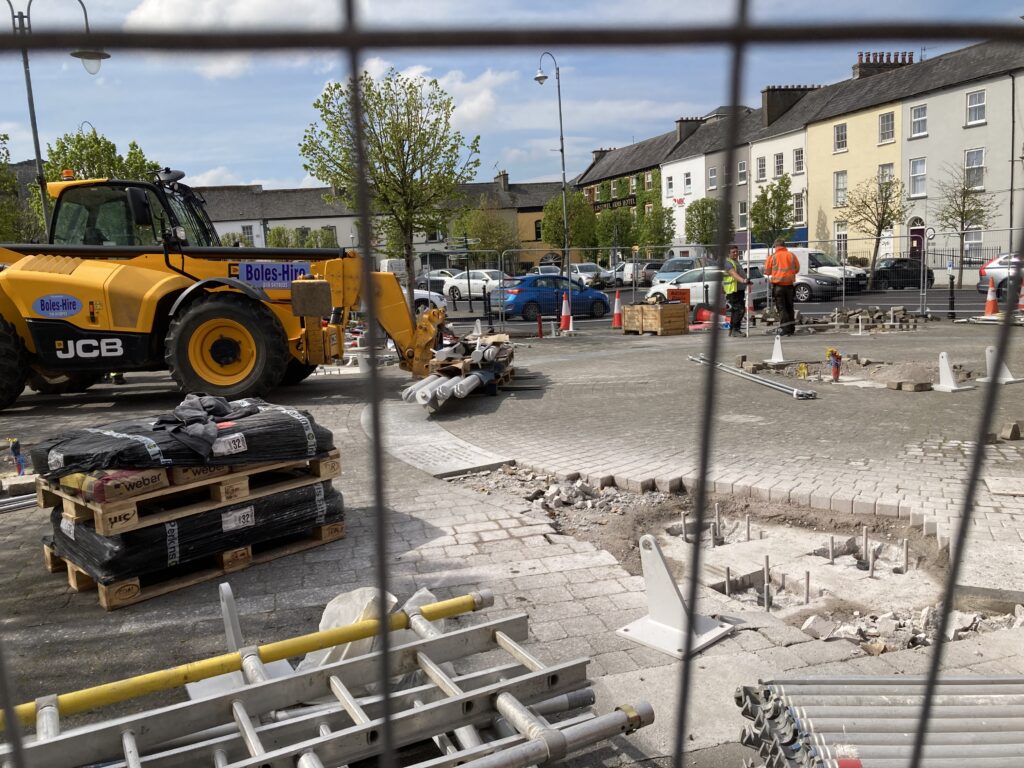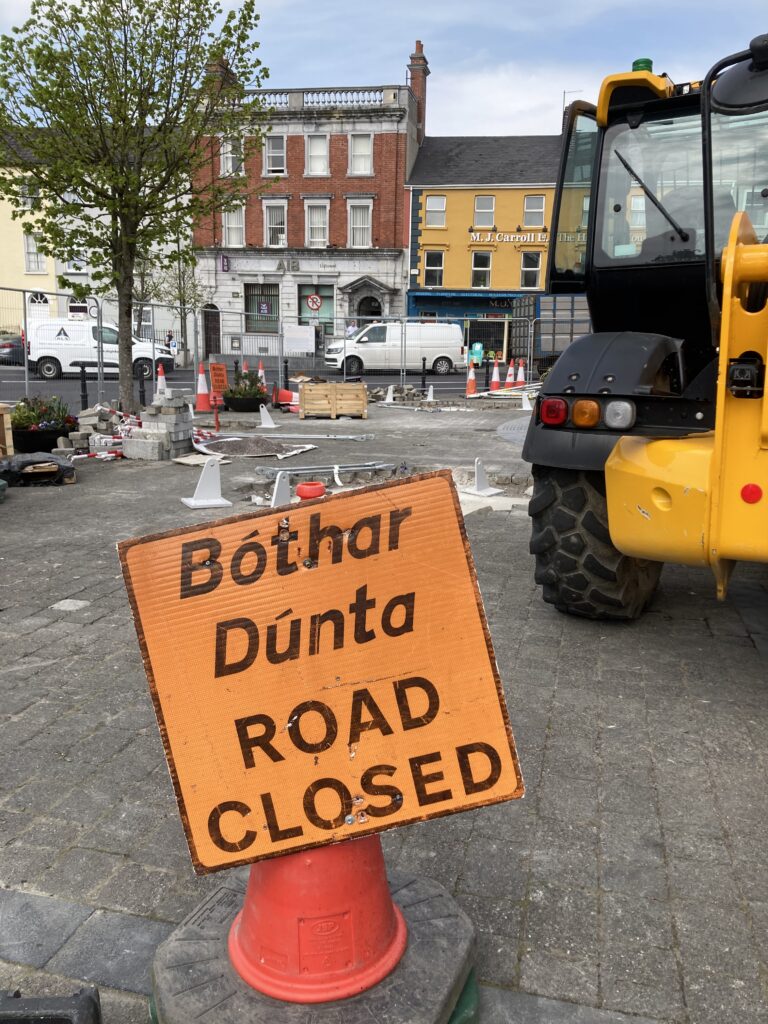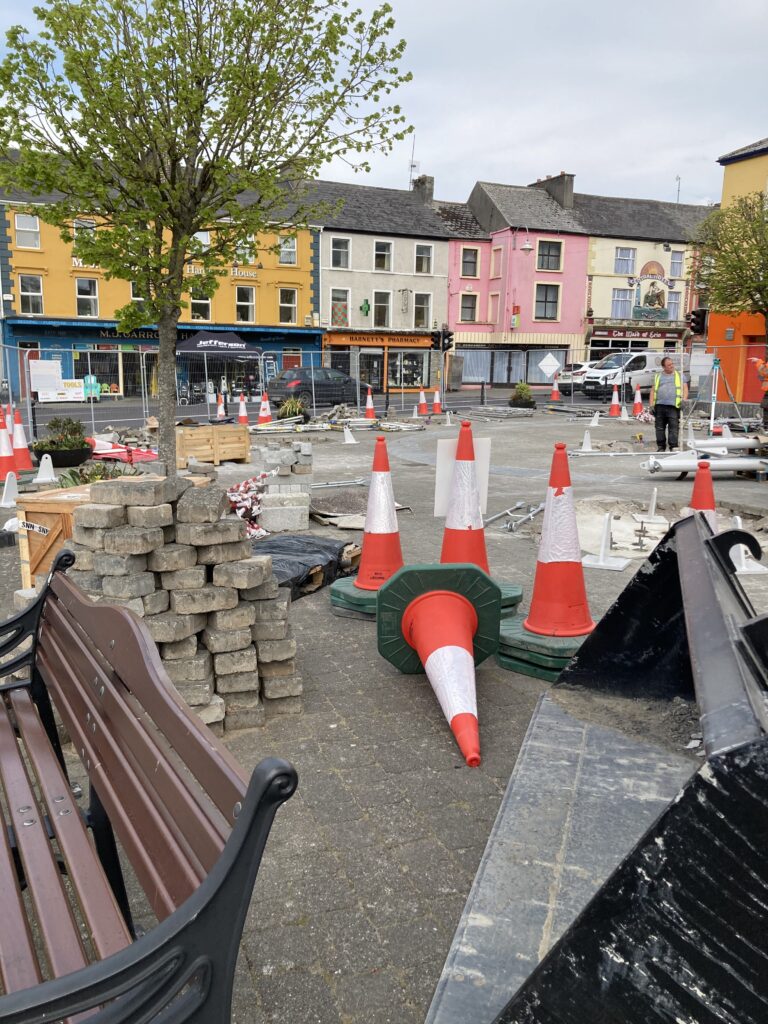 I took these photo on Friday April 22 2022 as the foundations for the canopies were being laid. I can't wait to see the finished Square. Listowel will never look the same again.
<<<<<<<<<<<
Mr. Regan of Church Street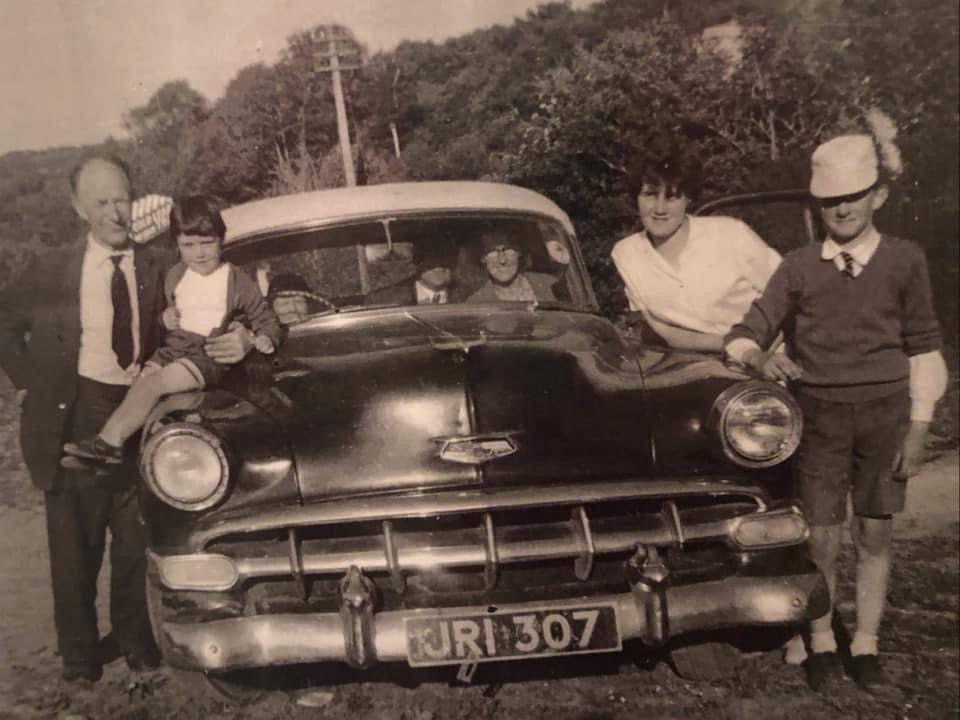 People remembered this man alright. He was a hackney driver and a publican. His pub was in Church Street where Flanagan's is now. This was a new car he took to show to his relatives in Tanavalla.
<<<<<<<<<<<