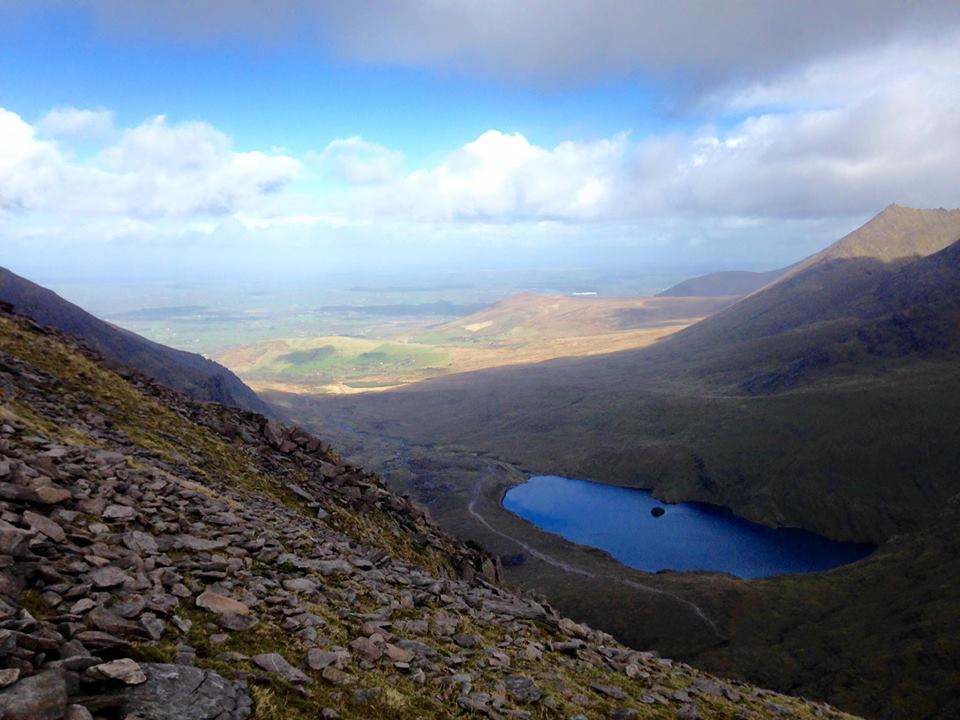 Deirdre Lyons took this brilliant photo on her climb of Corrauntoohil.
<<<<<<
Cork in the last century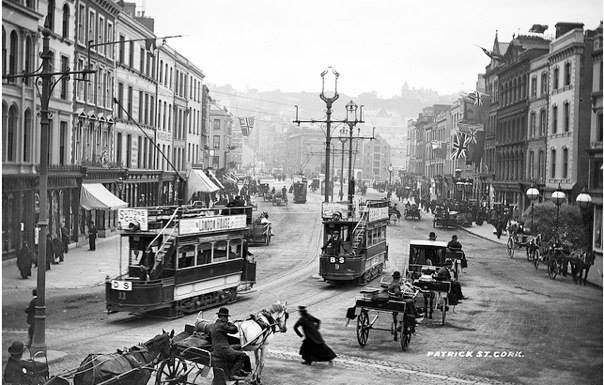 <<<<<<<
Ballybunion on the Wild Atlantic Way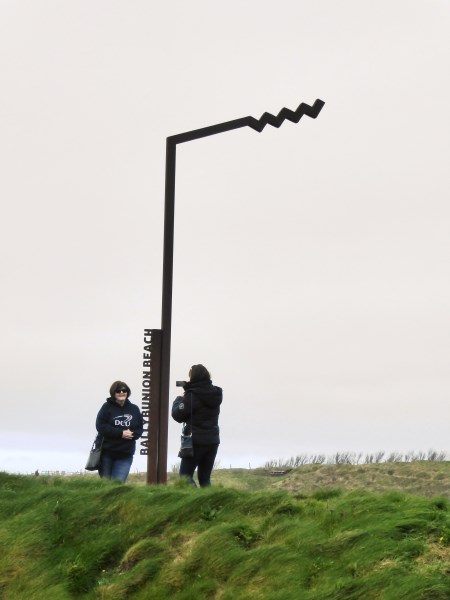 When I was in Ballybunion with my visitors, there were tourists taking photos at the WAW sign. I noticed that it spells Ballybunion with one n. I hope that, in due course the road signs will also revert to this more popular spelling of the town's name. The golf club never changed.
Below is the corner of town sponsored by the club.
<<<<<<<<
A Busy Bishop
Belfast Newsletter Tuesday, October 14, 1834;
The Lord Bishop
of Limerick—The amiable prelate has
returned to this city, after a toilsome confirmation tour through the principal
part of his remote dioceses in Kerry, on which duty his Lordship was
accompanied by his domestic chaplain,
the Rev. R. Knox, Chancellor of Ardfert, on whom devolved the preaching of the
confirmation sermons. The numbers confirmed by his Lordship were as
follow:—Killarney, 150; Tralee, 360; Tarbert, 150; Listowel, 86; Dingle, 75;
Caherciveen, barony of Iveragh (O'Connell's town). 81; Milltown, 242—Total,
1,142.
His Lordship has, from unavoidable circumstances, been obliged to
relinquish his intention for the present of holding confirmations at
Castleisland, Kenmare, and Millstreet ; but he will visit each of those places
early next year. The Bishop has resolved on making an annual missionary tour through his dioceses for the purpose of
preaching in the different churches, and in order to facilitate this intention,
he is now in treaty for a residence in Killarney.—Limerick Times.
<<<<<<<<<
Daffodil Day 2017
As I was in town on the morning of Friday March 24 2017, I photographed some of the hard working volunteers who were doing their bit to raise vital funds for the work of The Cancer Society.