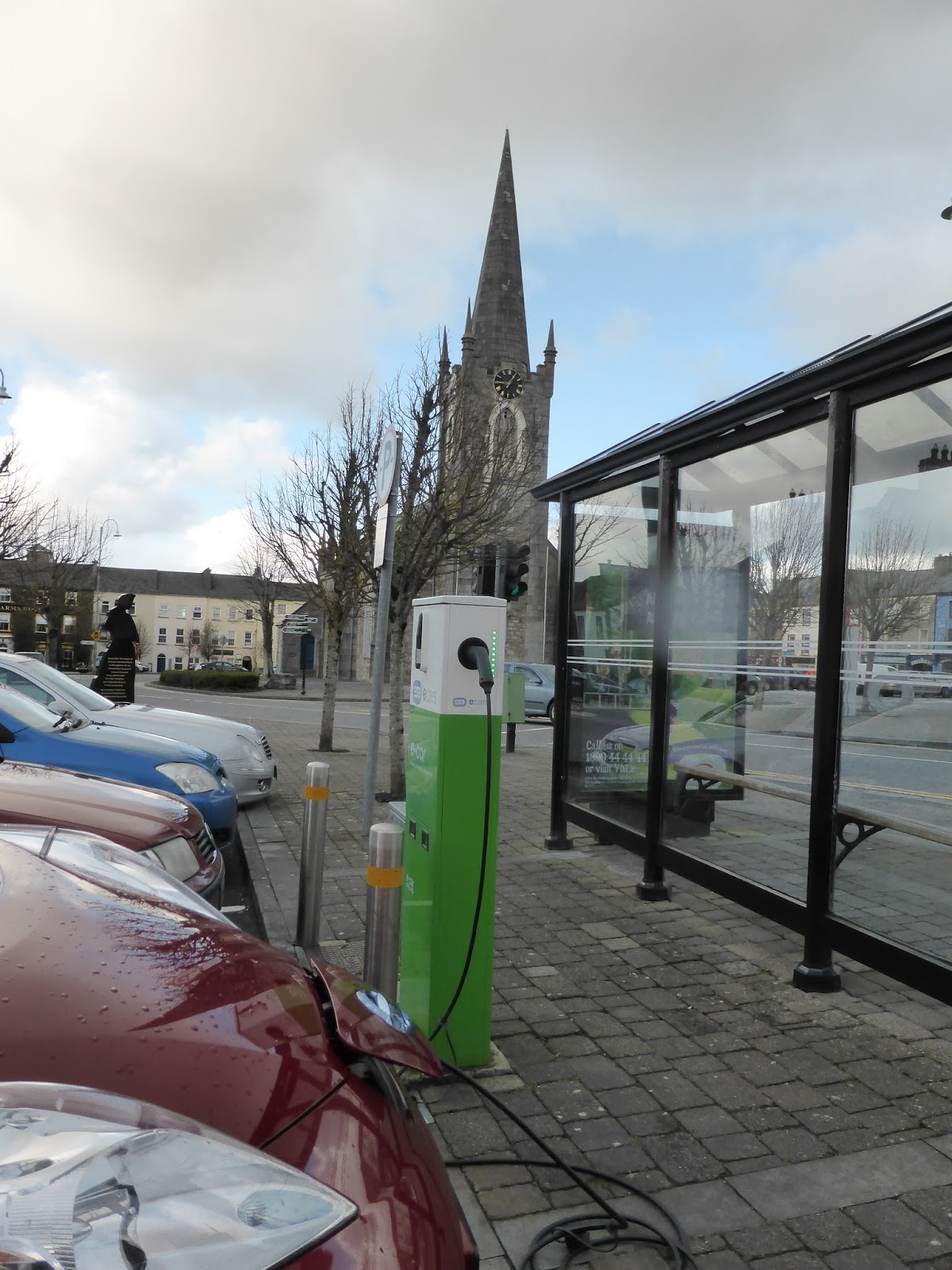 Listowel January 2016; an ecar fuels beside the Bus Eireann shelter in The Square. In the background is St. John's.
<<<<<<<<
Tasty Man about town
(photos and text; Vincent Carmody)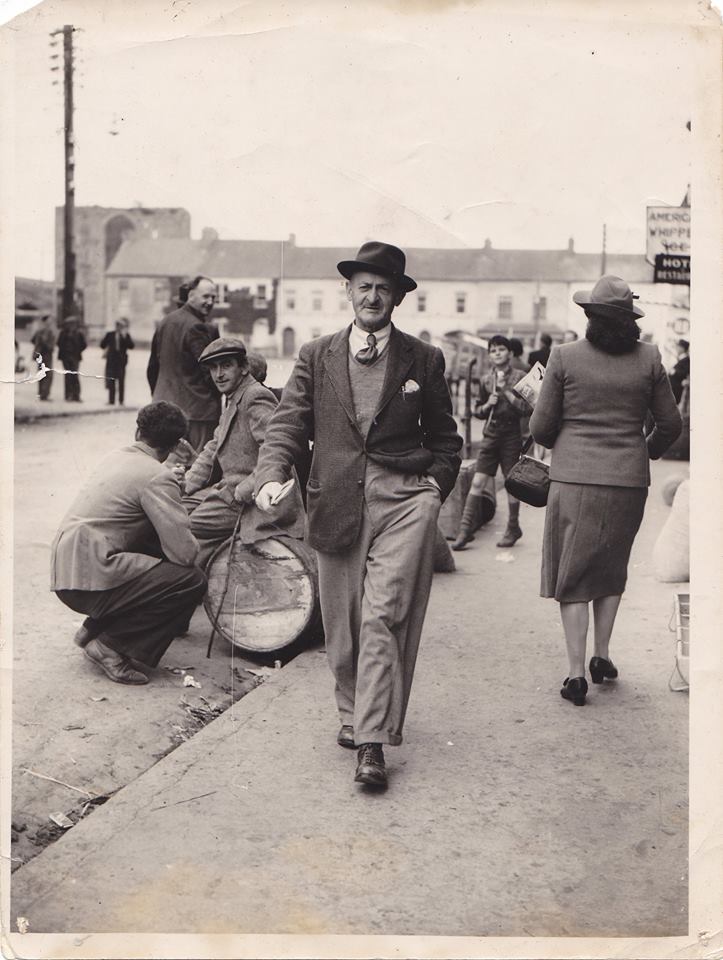 Tasty Cotter
Timothy Fitzmarshall Cotter was
also known as 'Tasty' Cotter. He was a well loved Listowel character. The
family had a shop at the corner of Main Street and Church Street, Timothy
worked with the Urban Council as a rent collector. He always dressed in style
and was a familiar figure at all events, be entertainment, sporting or
otherwise.
Tasty was a very efficient
Hon.Sec.with the Listowel GAA club in the early 1900s and as you can see from
this 1908 photograph of The Independents, he was a well turned out footballer
as well, as were the rest.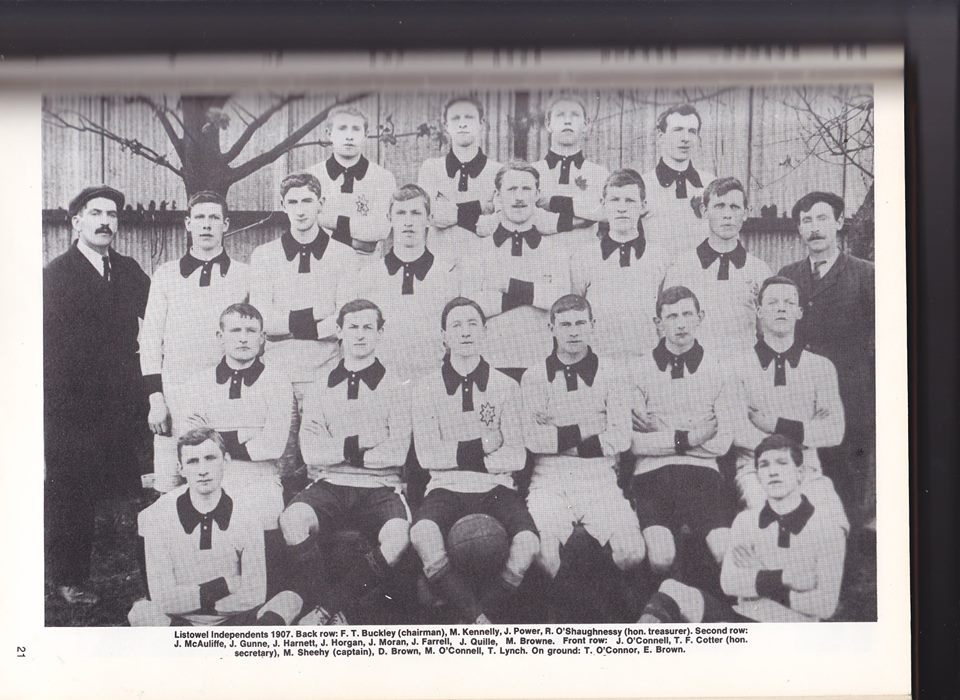 Timothy trod the boards and was a
prominent actor and performer with an early drama group, known as 'Listowel
Dramatic Class'. He also was a member of
The Listowel Musical Society and he is included in that Society's rare and well
preserved programme from their Grand Opening Concert in St Patrick's Hall on
Tuesday March 4th, 1930.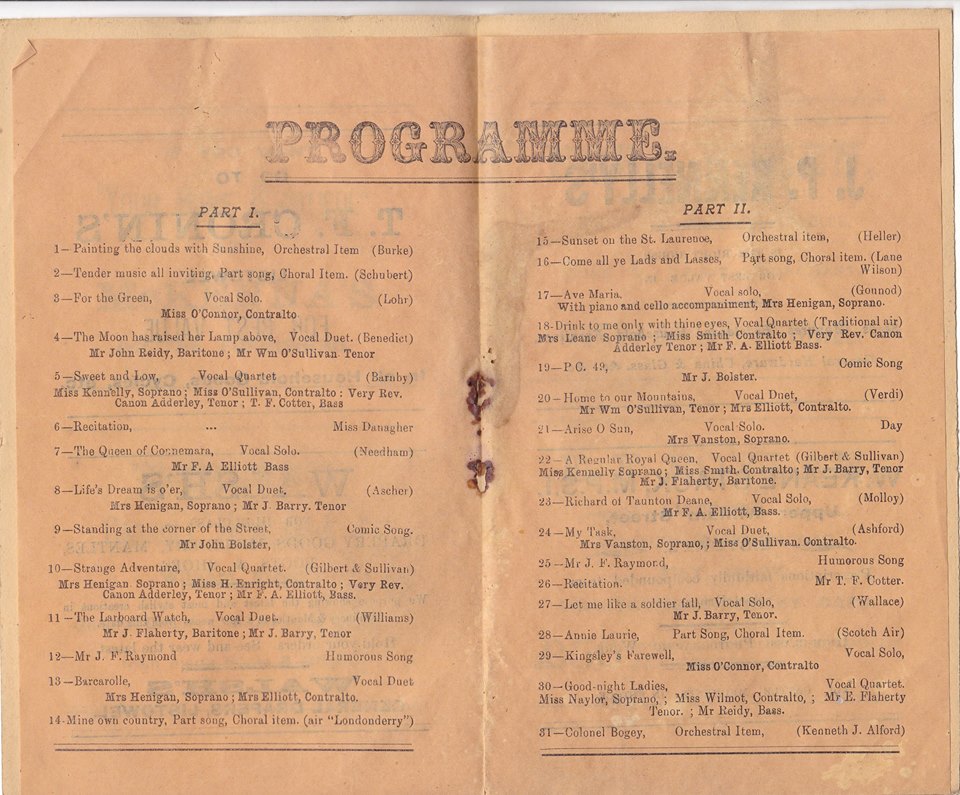 There was a story told once by
Bryan McMahon of a time when Maurice Walsh (of Quite Man fame), had invited a
number of his friends from Listowel; Bryan McMahon, Tasty and a few more to
attend an opening night in Dublin. Afterwards Maurice Walsh and his friends
adjourned to Boland's, his local in Stillorglin for drinks. Here they were
joined by some members of the press. As the evening progressed those present
gave their various party pieces, Tasty sang his; an operatic number in Italian.
The press people in particular, were enthralled. One was overheard to ask, how
one from such a rural part of the country could have such clear diction in that
language. Hearing this, Tasty's reply was spontaneous. He said, " Friend,
if I had the benefit of a University education, like that lavished, like axle
grease on the heads of newspaper reporters, then sir, I would have become
Governor General of Hyderabad."
<<<<<<<<
Do you know a Young writer?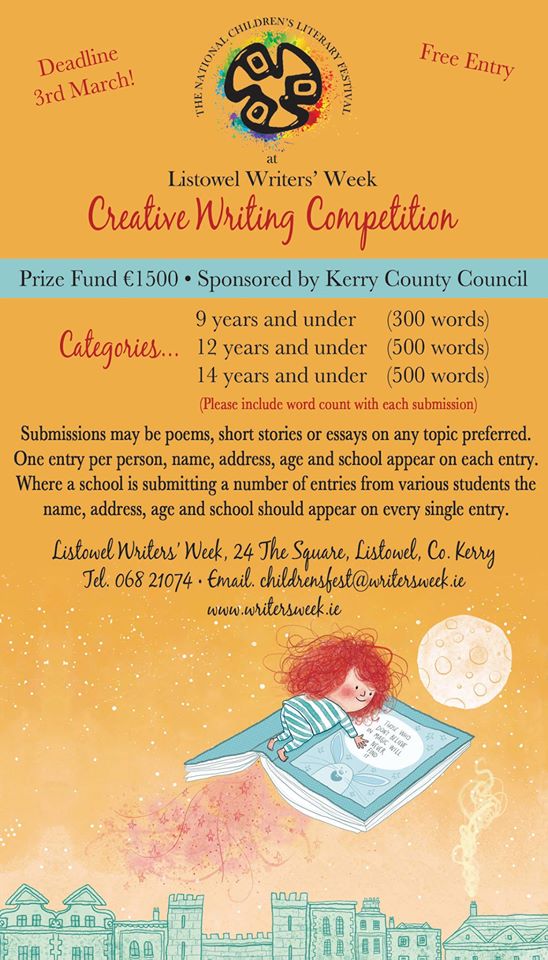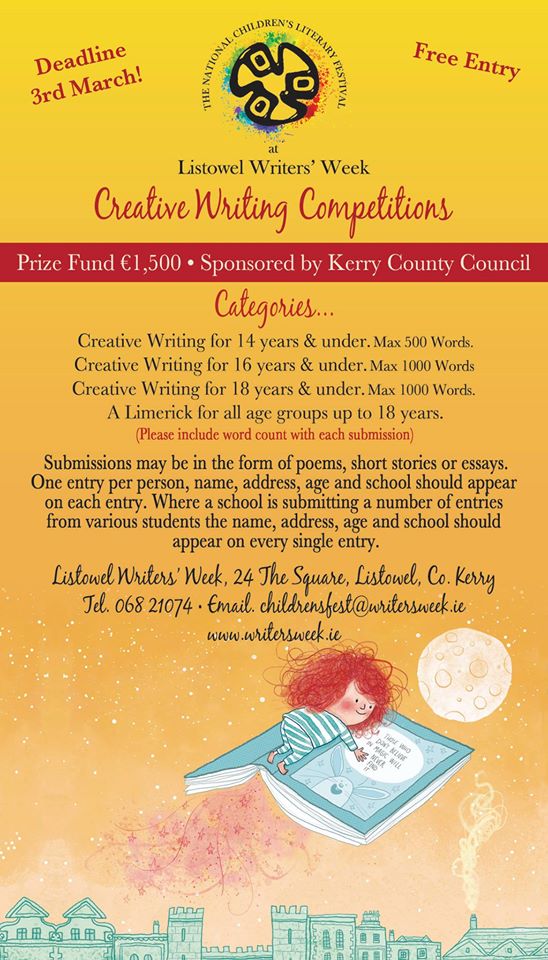 If you know a young person who loves to write please encourage them to visit The National Children's Literary Festival.
The competitions are free to enter and the prizes are good.
There are competitions for adult writers too.
<<<<<<<<
One Listowel Emigrant's story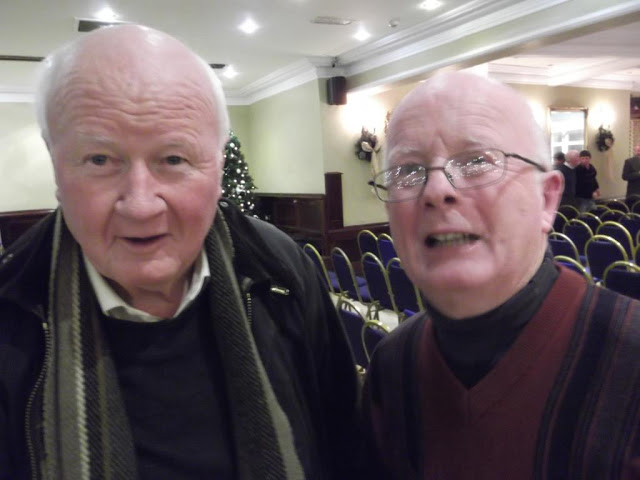 Junior Griffin and his late brother, Bert
Junior and Bert's father's people come from Knockalougha outside
Duagh. It was from here that Junior's father emigrated to the U.S. in 1915. He
remembered getting off the boat and seeing a paperboy announcing the main
story; The sinking of the Lusitania. He found work in the Ford Motor Co. in Detroit
and he worked there under the first Henry Ford. They were manufacturing the
Model T.
John Griffin Senior experienced tragedy early in his life in
the new world. He married a lady from Tipperary called Sheridan. Their son was
very young when John's wife died in the great flu epidemic of 1920. He brought
his young son home with him in 1926 and this boy, Jimmy, was raised in Fourhane
by Junior's grandmother.
John married again. His second wife, Junior's mother, was also
Griffin from Fourhane. They married in Detroit and their first daughter, Joan, was born there
in 1931. Junior's maternal grandmother had 12 children, 11 of whom lived to
adulthood but the eleven were never under the one roof together. The eldest
two, Annie and Josie had emigrated to America before the youngest 2 were born.
When the Griffins returned from the U.S. they settled first
in Knockalougha and their eldest daughter, Patsy was born while they were
there. Her birth was well remembered in the family. Junior's father had to
travel through two feet of snow to Duagh to fetch the midwife on February 25
1933.
Jimmy Griffin, Junior's older half brother joined the army
and was one of Douglas Hyde's official army drivers. After leaving the army he
settled in Limerick and he married a lady called Eileen O'Riordan, a grandaunt
of Dolores of The Cranberries. Jimmy has passed away.
<<<<<<<
Renovation Work Underway here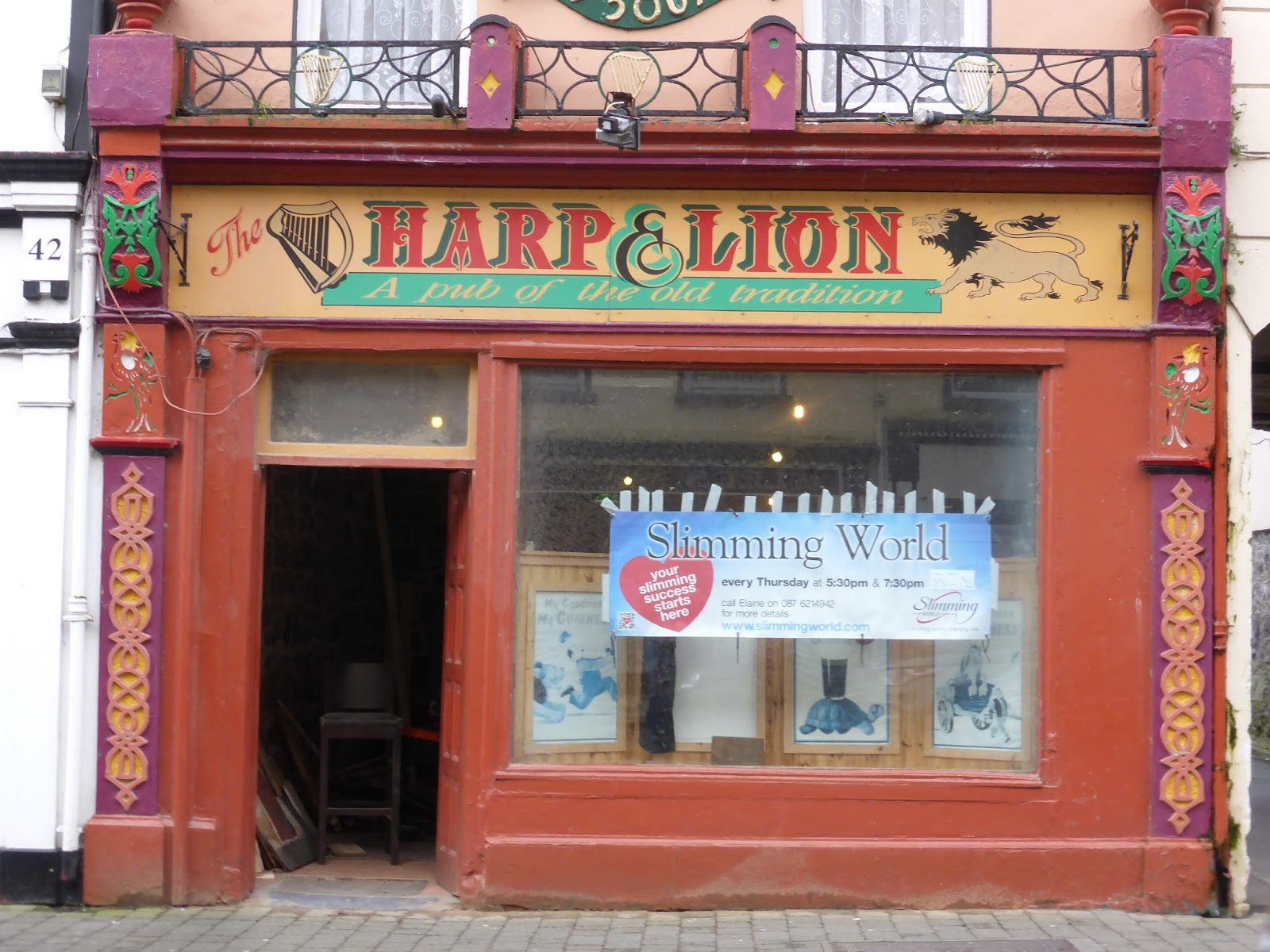 Hammering banging and clouds of sawdust are emerging from here recently. A big refurb job underway apparently.
<<<<<<<<


Look Who Got the Golden Ticket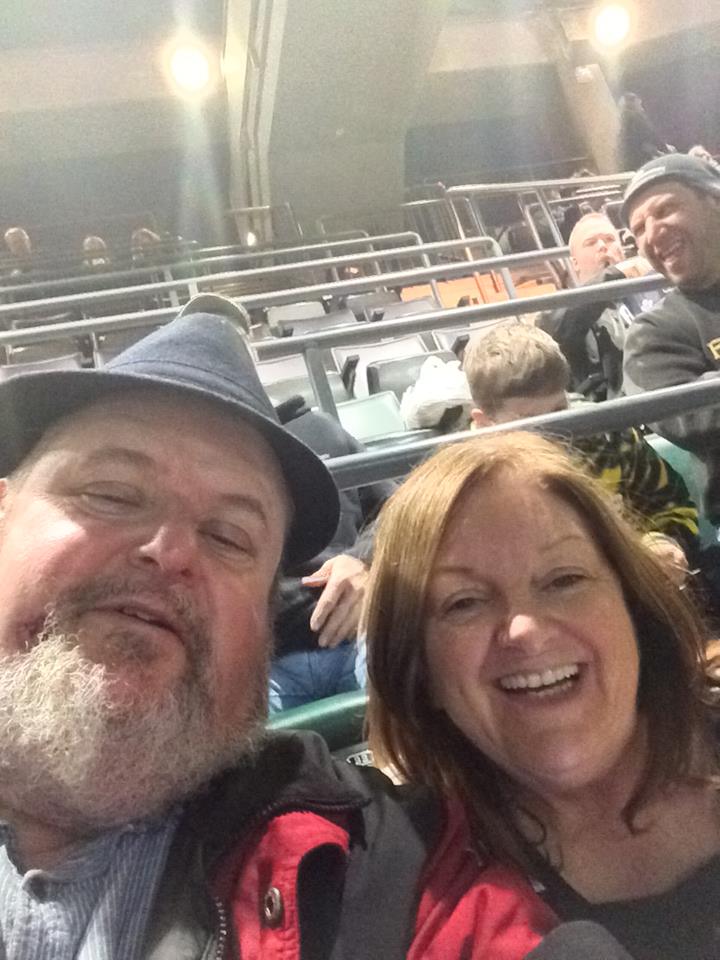 Bernard O'Connell, formerly of Upper William Street and his wife at the Bruce Springsteen concert.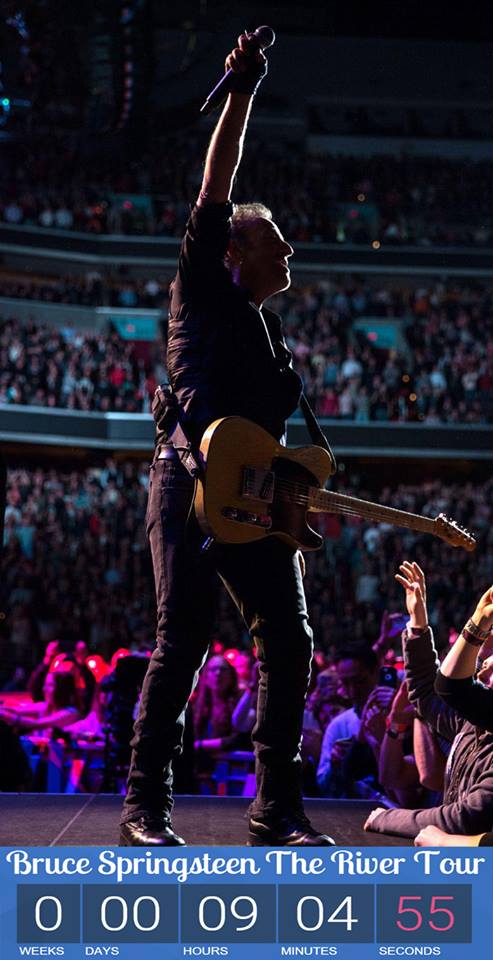 Bernard took this picture as the stadium at the Air Canada Centre filled up.