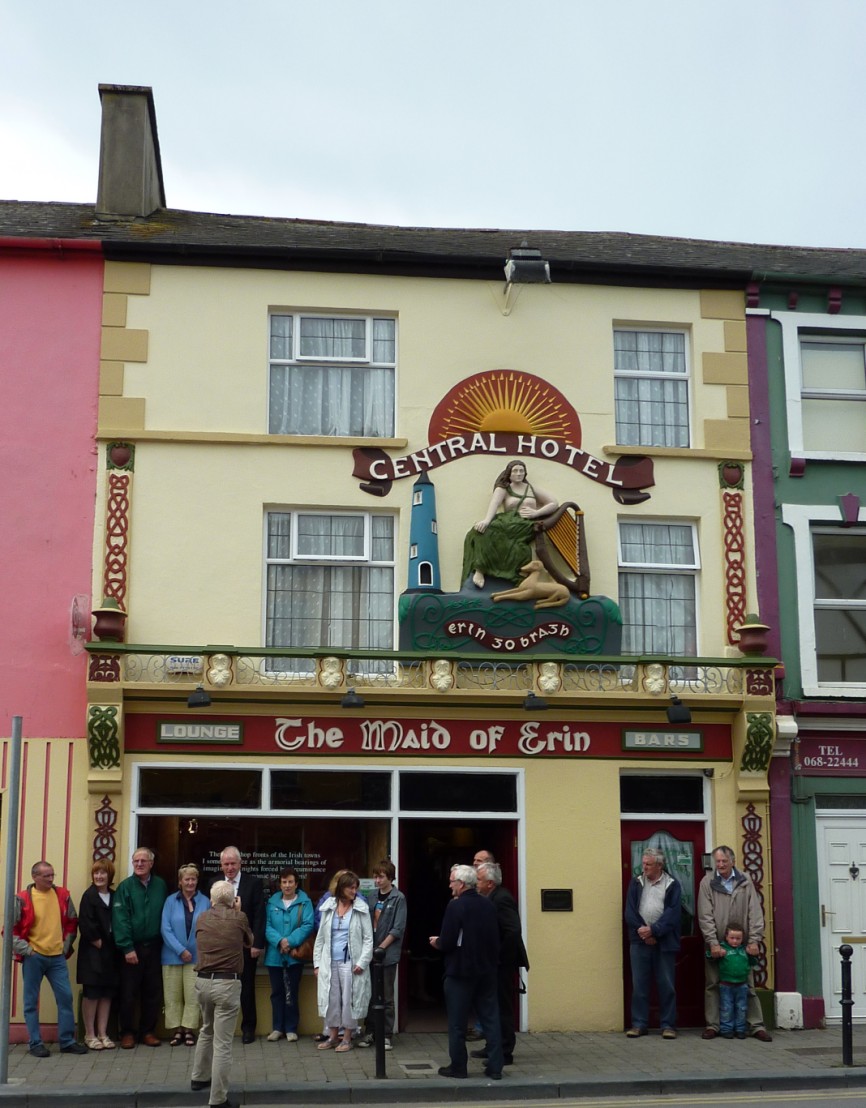 This is the scene today in Listowel. Minister for Heritage, Tourism and The Gaeltacht, Jimmy Deenihan officially launched an exhibition of photographs and memorabilia related to the work of Listowel's famous stucco artist, Pat McAuliffe. This is appropriate for my first post on this blog because it marries the old and the new.
What I intend to do with this blog is to post news from Listowel along with some of my photos and every now and again to post some old stories, anecdotes and anything else I find interesting.
For whom am I blogging?
Mainly the Listowel diaspora but really for anyone with an interest in Listowel.
While on the subject of the diaspora I have to here plug our new community organisation, North Kerry Reaching Out. This is a local history, genealogy and tourism venture. We hope to reach out to people everywhere with any link to North Kerry. We will help people as best we can to research their family tree. We hope to set up a website with lots of local news and lore and then…. we hope to organise A Week of Welcomes when some of our new friends would come to North Kerry and we would lay on a programme of entertainment for them.