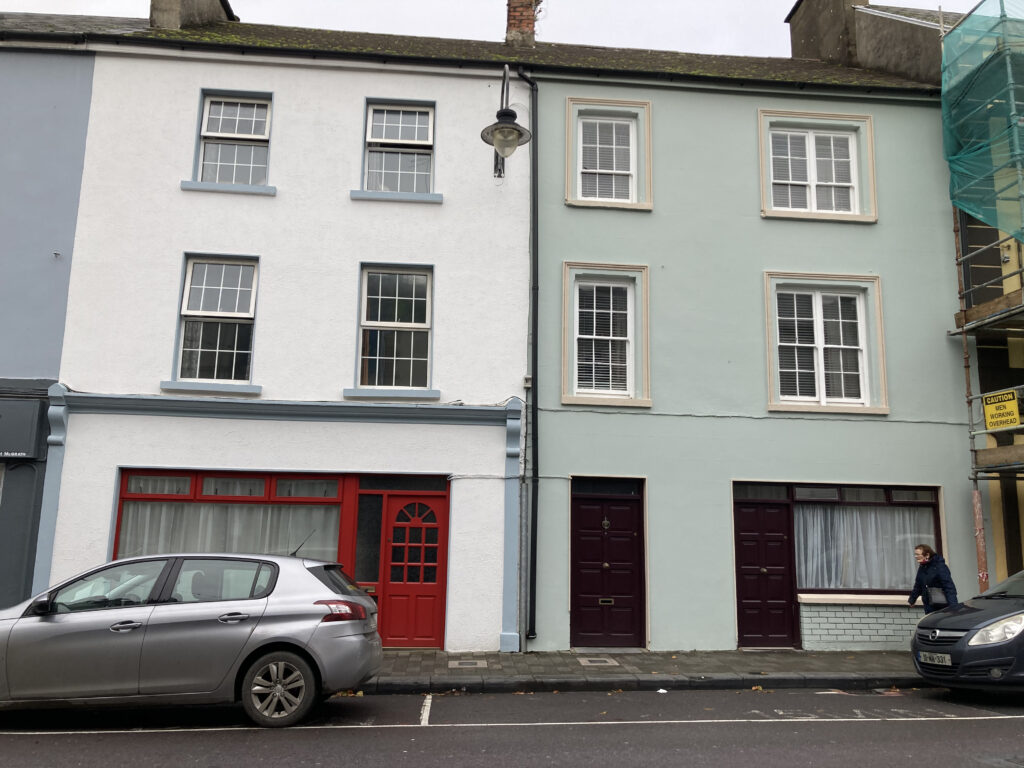 <<<<<<<<<<<
John B. Keane's Sive
To mark the 50th anniversary of the first performance of Sive, The Listowel Players produced a souvenir programme to go with their production of the play. They included a page from the original programme.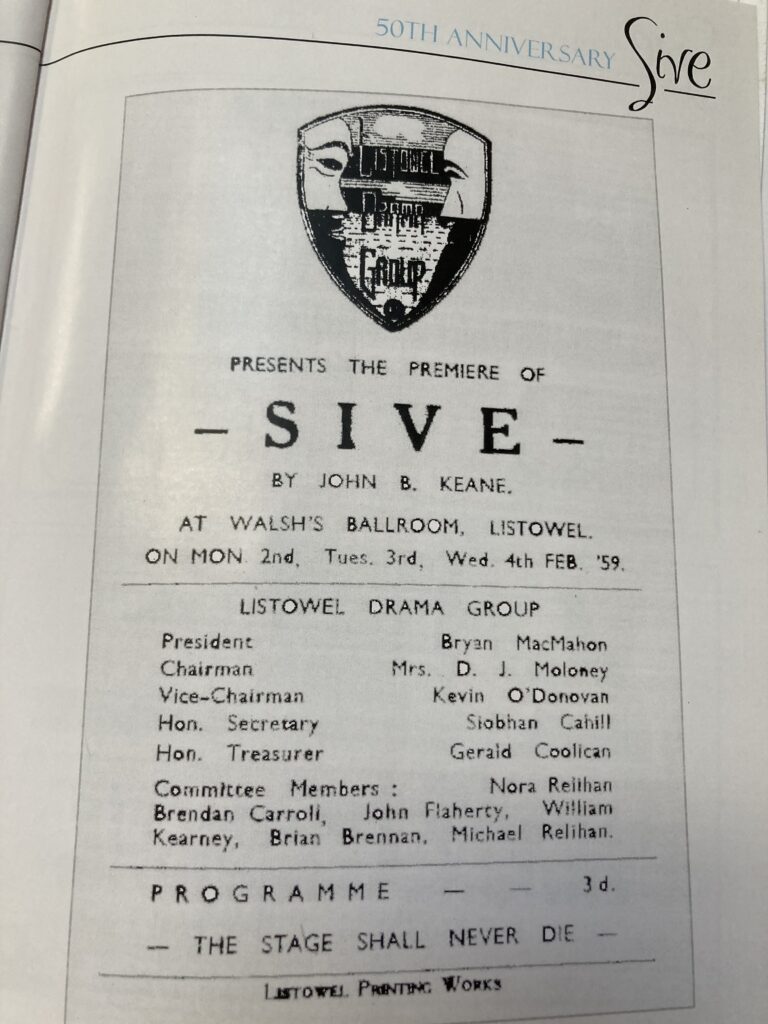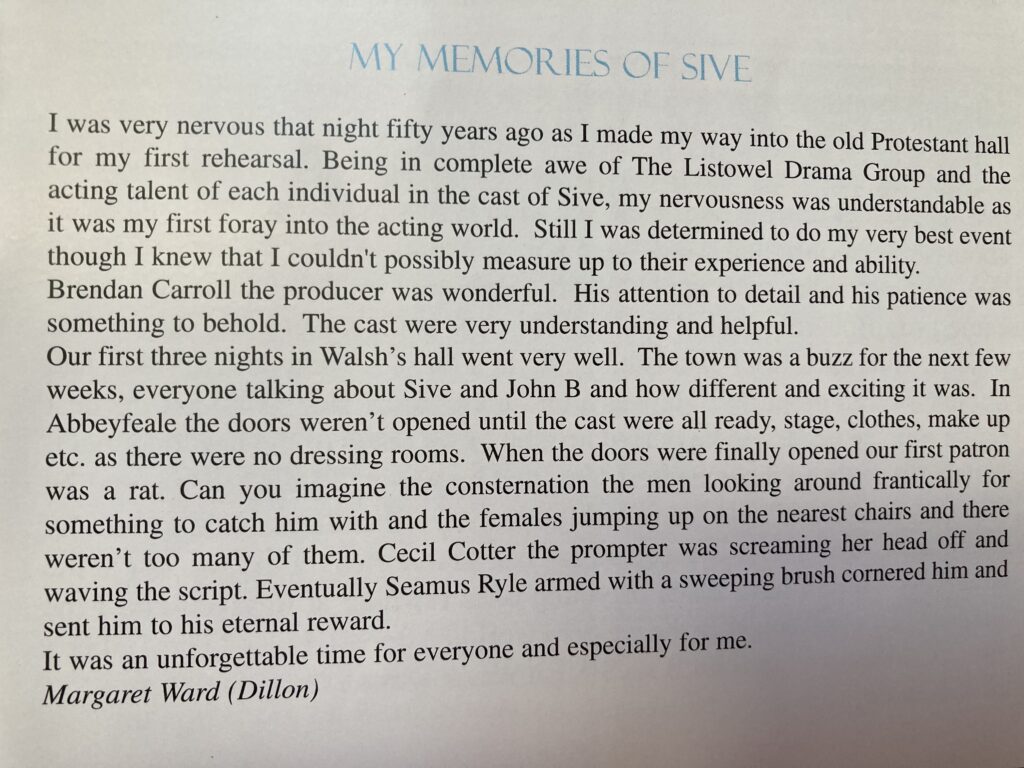 Margaret Ward, who played the first Sive when she was only a schoolgirl remembers an eventful rehearsal.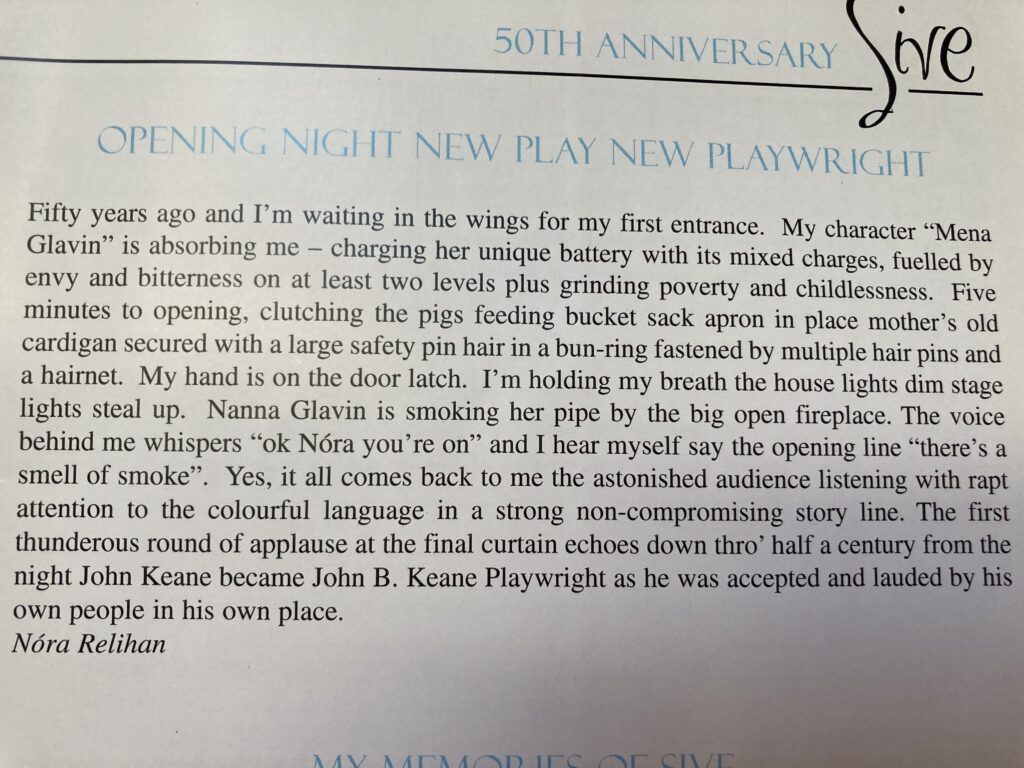 Lovely memories from Nora Relihan
<<<<<<<<<<<<<<
Martin Chute, Master Signwriter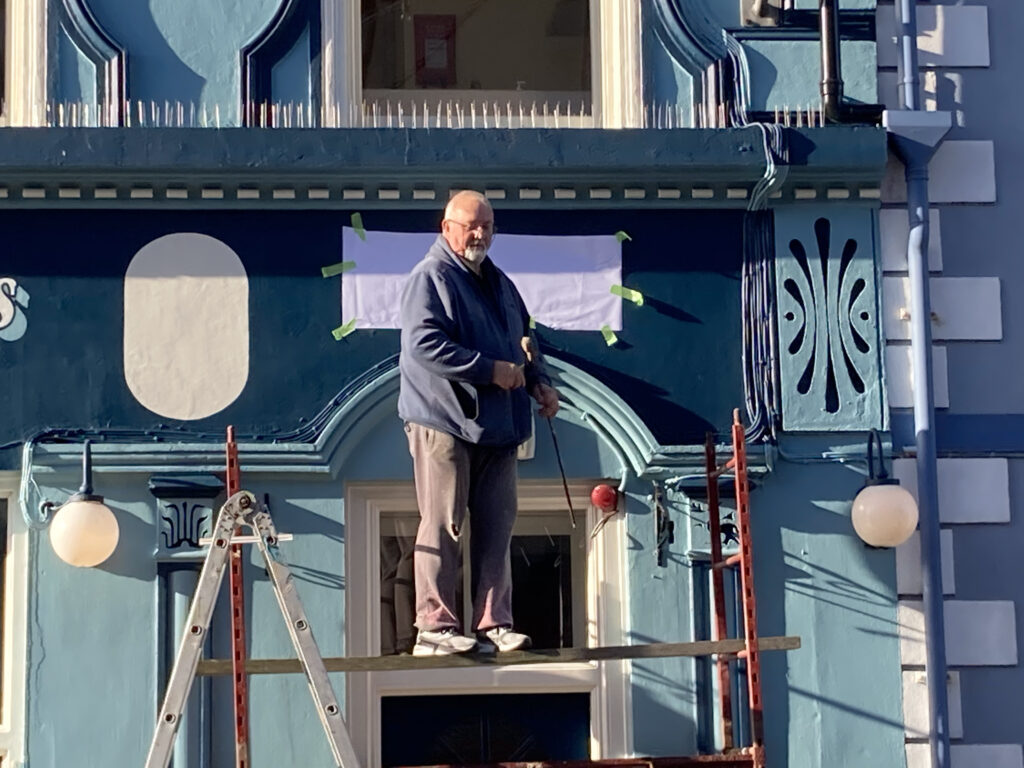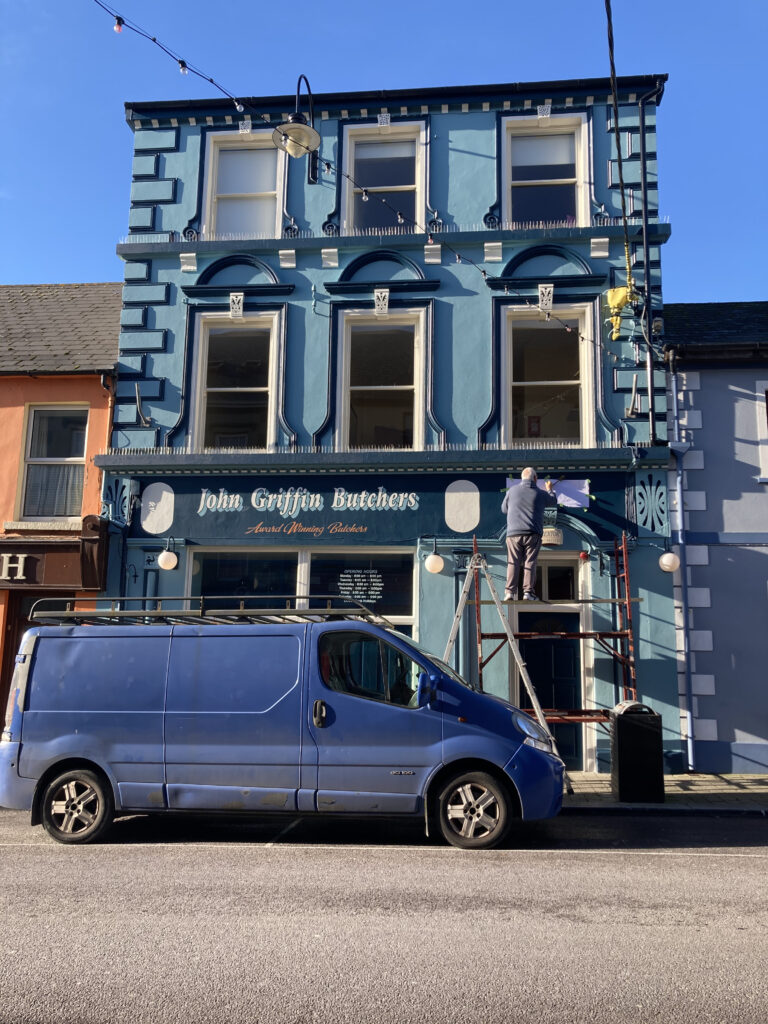 Martin stopped for a short chat with a friend as he finished the sign on Griffin Butchers on William Street, Listowel
<<<<<<<<<
Did you Know?
Listowel once had a structure called The Drunken Wall. It was located at the end of the footpath on the Neodata side (or Town Park side for those who don't remember Neodata) of Bridge Road. It was a wall built across the footpath preventing you going any further. It was built to prevent intoxicated pedestrians from walking into the river which is about 100 yards from that point. The idea was that as soon as you hit the wall, you could go no further and you knew it was time to cross over to the other path which would lead you over the bridge.
<<<<<<<<<<
We're having a Christmas Market
and we're turning on the festive lights.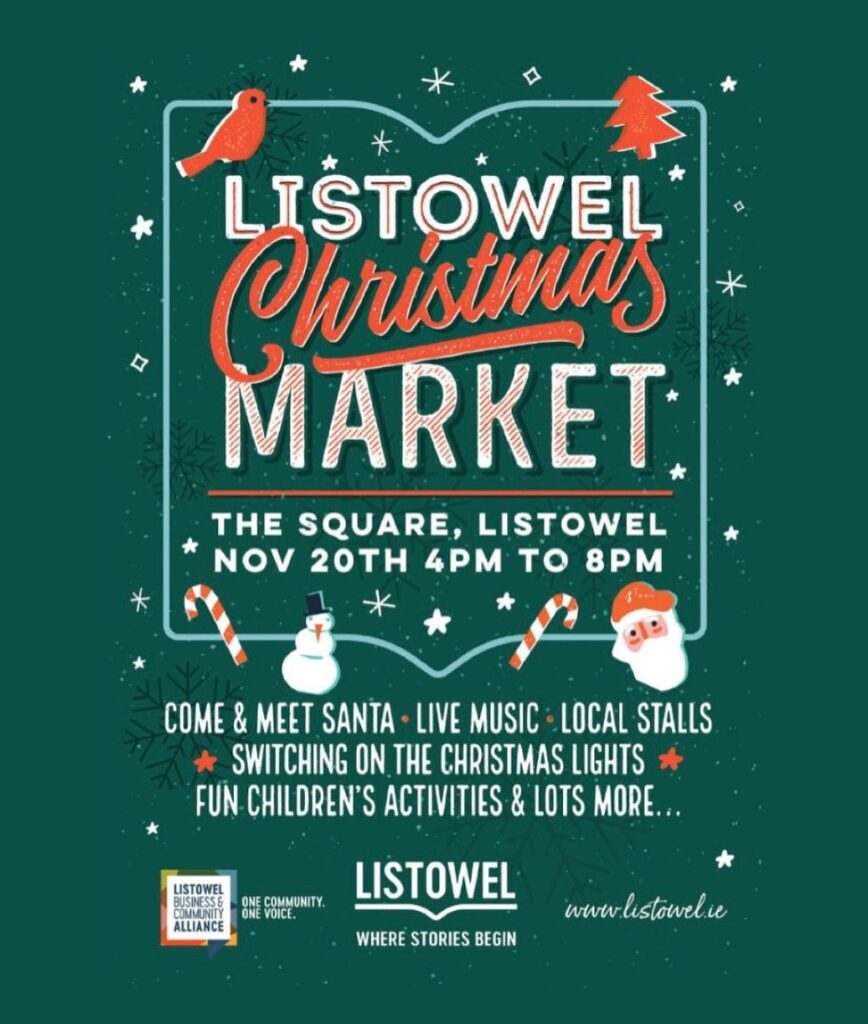 <<<<<<<<<<<