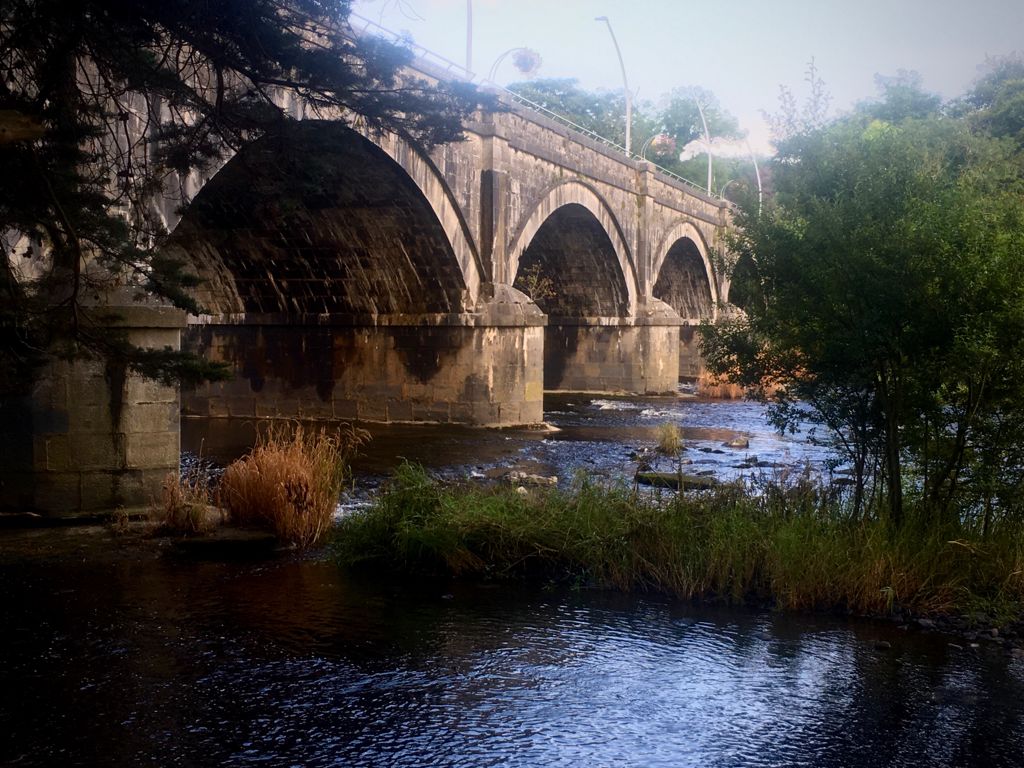 <<<<<<<<<<<<
Back to Normal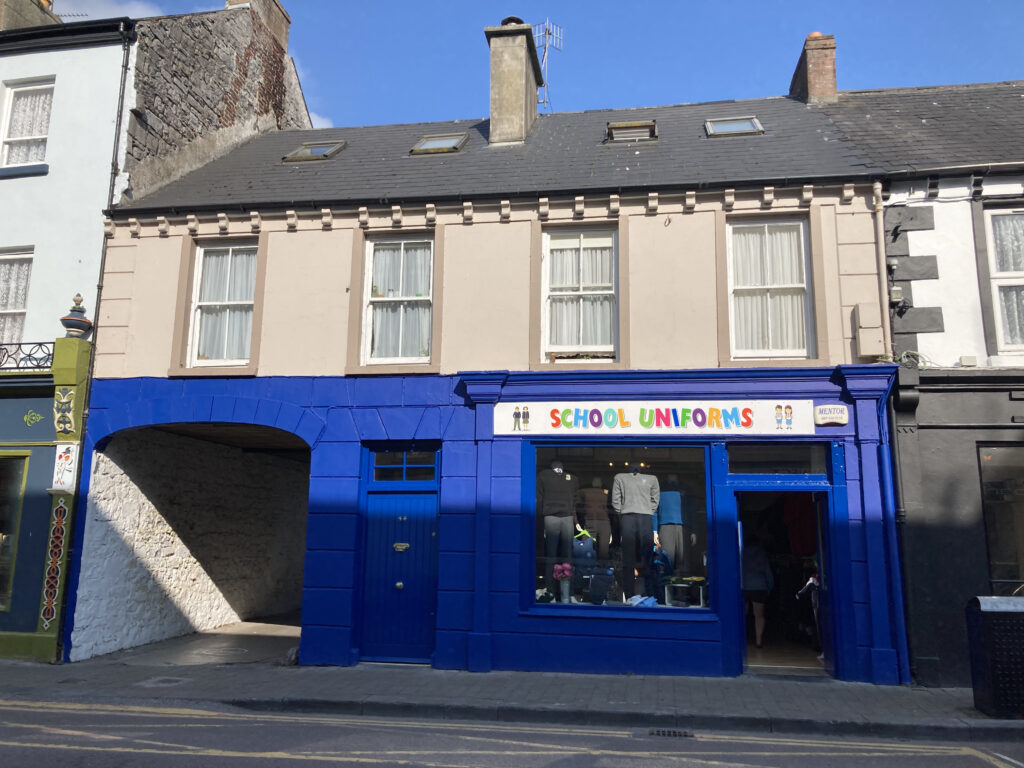 The uniforms are on again as schools reopen after a very disrupted 18 months.
<<<<<<<<<
Fact Stranger than Fiction
In 1951 the village of Cong, Co. Mayo delayed the rural electrification scheme so it could provide the setting for The Quiet Man starring John Wayne and Maureen O'Hara. (Irish Examiner)
<<<<<<<<<<<<
The Changing Face of Listowel
This house on Church Street is getting a facelift.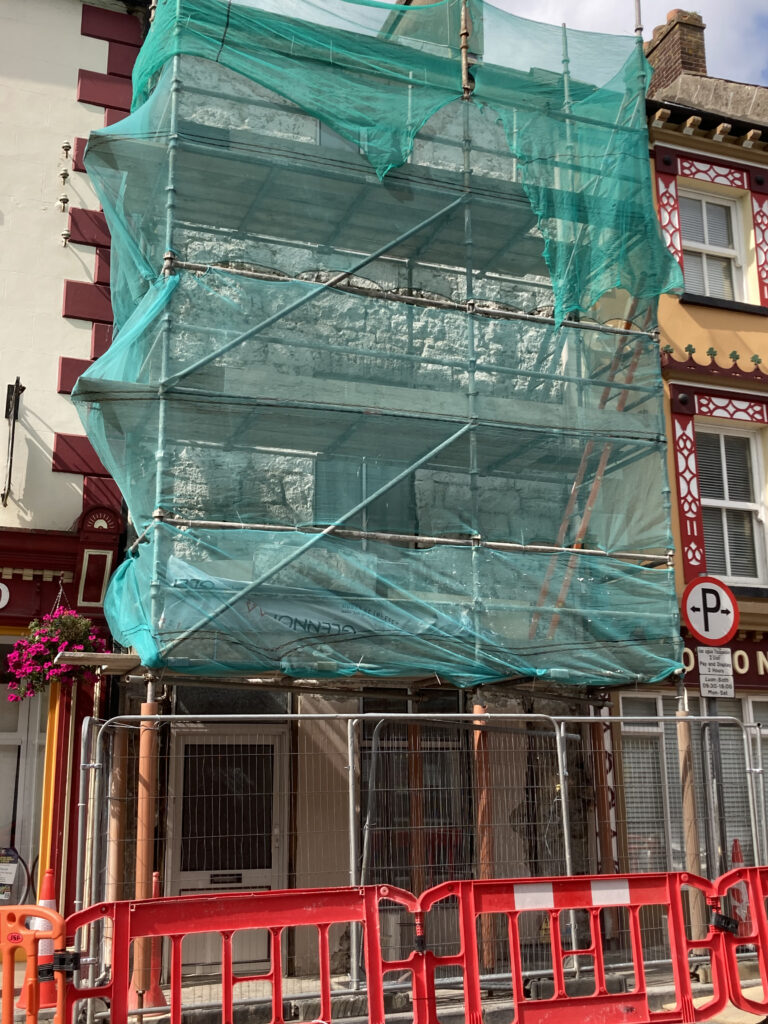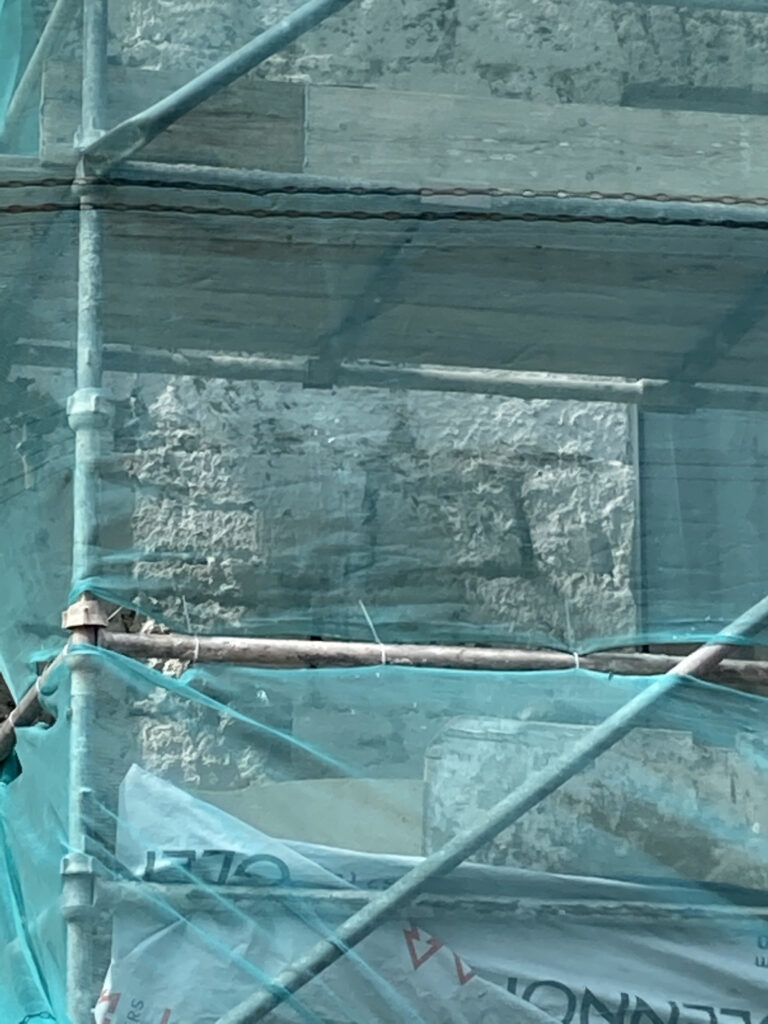 The walls have been stripped back to the blocks
<<<<<<<<<<<<<<<<
Carroll's is being painted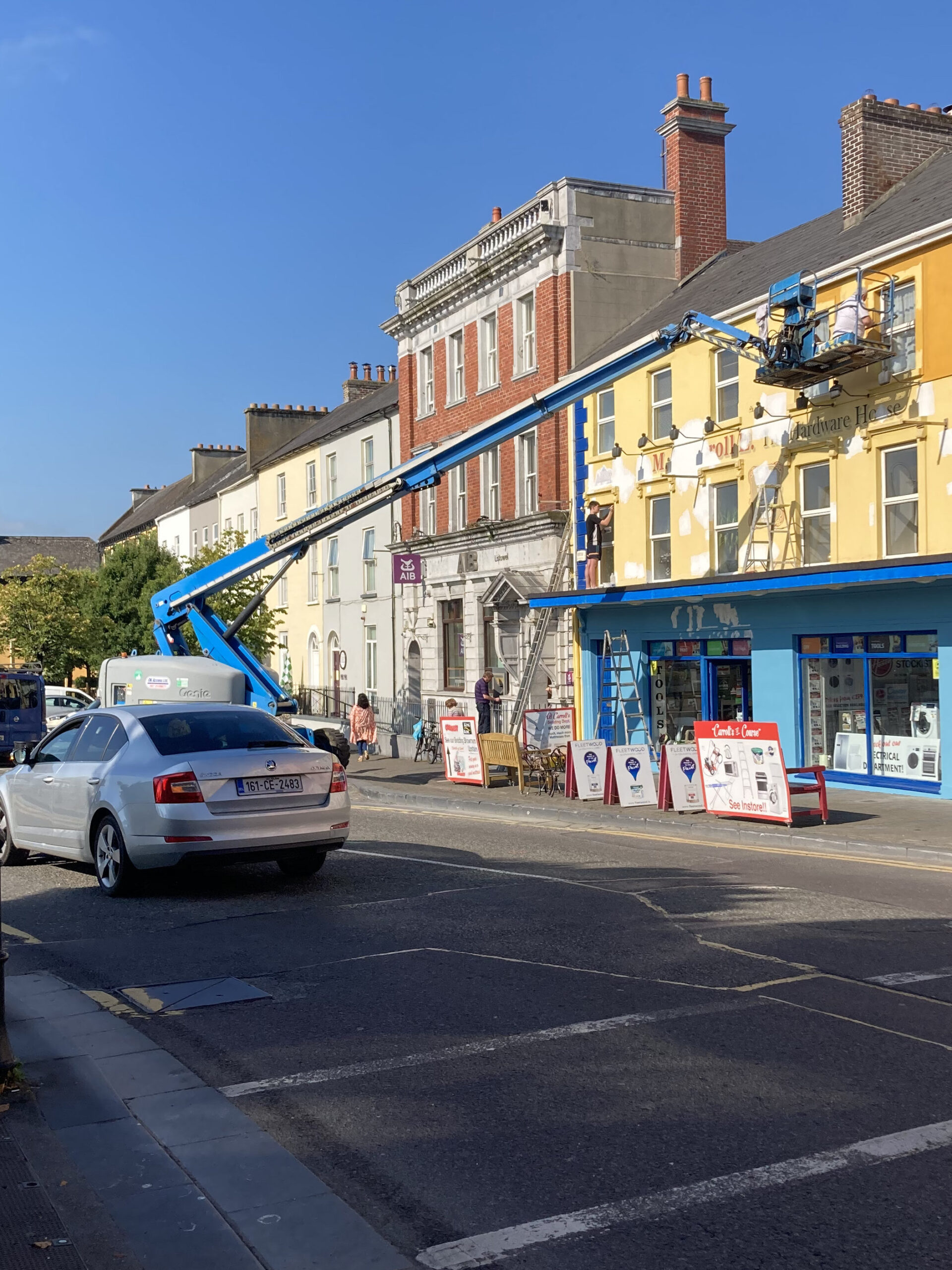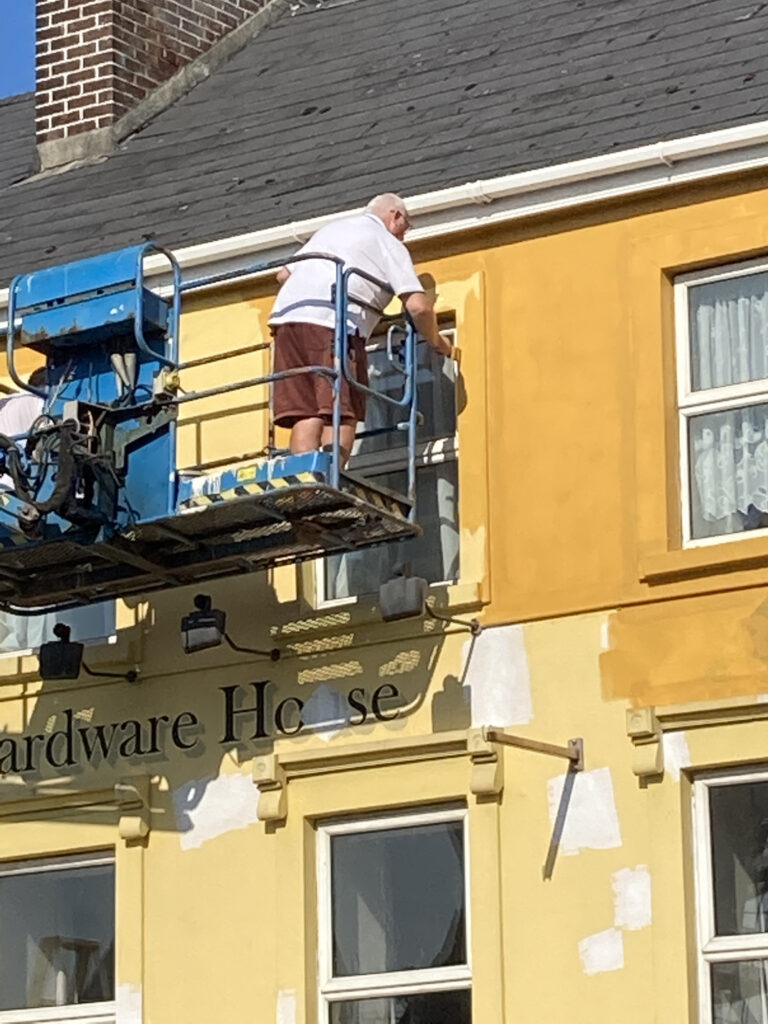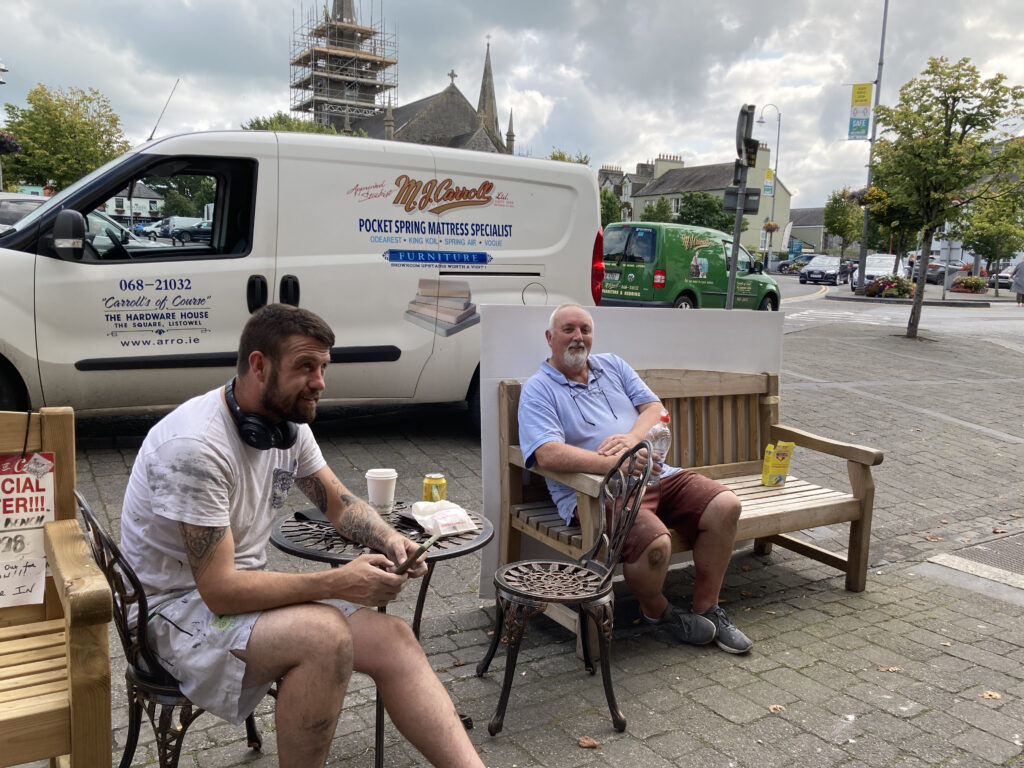 Painters taking a well earned rest
<<<<<<<<<<<<
Pres. Primary school Second Class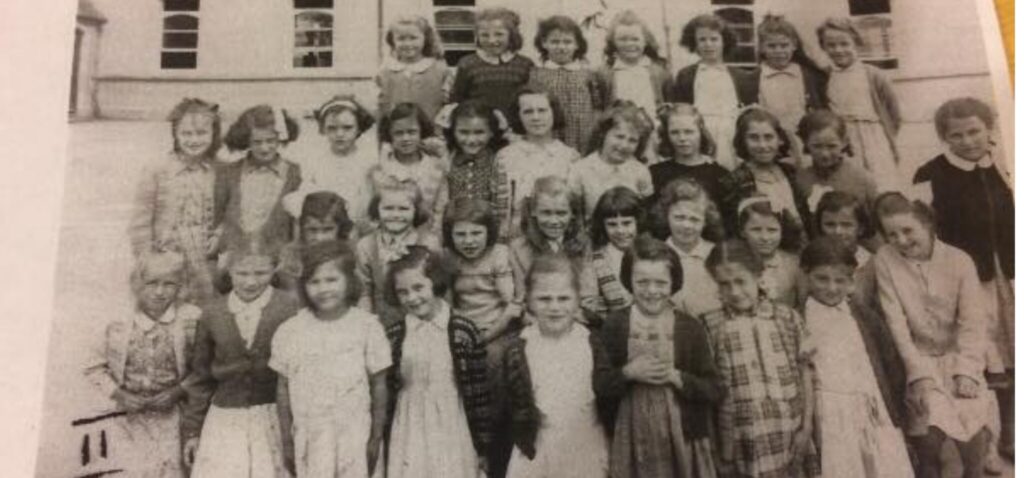 Margaret Dillon provided all the names for her second class classmates.
Back Row L – R
Eileen O'Connor, Eleanor?Leahy, Nora Barry, Babe Murphy, Terry Buckley, Eileen Brazil, Patsy Browne.
2nd row, from top, L- R Sheila Murphy, Eileen Corridan, Helen O'Quigley, Doreen Canty, Noreen O'Hanlon, Delia Walsh, Mary Walsh, Eileen Barrett, Philomena Horgan, Joan Rowan, Eileen Donoghue.
3row , from top. L-R Carmel Gorman, Eileen Relihan, Marie Canty Connell, Nora Hanrahan, Brenda Dillon, Margaret Dillon, Marie Moloney, Noreen O'Connor, Jeanie Hartnett.
Front row , L-R Marie Curtin, Kathleen Enright, Eileen Roche, Kathleen Corridan, Christine Keane, Kathleen Sheehy,Joan O'Brien, Frankie Chute.
<<<<<<<<<<
News from Kerry Writers' Museum
Listowel International
Storytelling Festival 2021
We are delighted to announce that Listowel International Storytelling Festival returns in-person to Listowel from September 17th to 19th. Now in its 3rd year the festival will feature a packed programme of events including storytelling sessions & workshops, story & history walks, music sessions and children's storytelling. We are especially thrilled to have acclaimed storyteller Maria Gillen as our Artistic Director for the festival.

Our full programme will be available soon, but follow our Social Media pages or visit www.kerrywritersmuseum.com/storytelling-festival/ for updates on special guests and events.

Due to ongoing Covid-19 restrictions our total audience capacity is limited.
<<<<<<<<<<<<<<<<<<<<<<<<<<,