When Duagh last won the North Kerry Football Championship the captain of the team was one Bill MacCarthy R.I.P.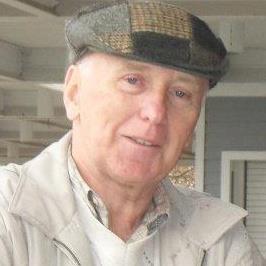 Bill Murphy
Bill Murphy of Lyreacrompane and New York remembers him and all the McCarthys with great fondness.
Bill writes ;
"I got the words of the song composed by the late John Joe Sheehy about the excitement of the Cuckoo clock that was acquired by Johnny and Agnes McCarthy and hung in the sitting room off their shop at Glashnacree. People came from near and far to see and hear this rare clock. The shop/home was located half way between our home and Lyreacrompane N.S. on the banks of the Smerla river.
McCarthy's
Cuckoo Clock
John Joe
Sheehy
If ever you
travel along the road from Lyre to Glashnacree
There
Johnny McCarthy's neat abode you cannot fail to see
And if
you've got some time to spare I advise you to take stock
Of that
elegant contraption McCarthy's Cuckoo Clock.
Tis on the
wall with weights and chains a swinging cheek to cheek
Tis
fashioned of mahogany, oak, sandlewood and teak
The hands
are bright with Chinese white, the brass wheels go tick-tock
And a
bluebird calls the passing hours in McCarthy's Cuckoo Clock
I invited
Patrick Edgeworth up to Roches for a pint
And sure
enough I thought at first that he was well inclined
But when we
came to Dorans Cross he gave me quite a shock
For he said
so long I must go to see McCarthy's Cuckoo Clock
I met with
Patrick Buckley in the middle of my rhymes
Says I to
Patrick Buckley we'll talk about old times
The
Volunteers the Black and Tans the old Master and his flock
I'm sorry
says Pat, I must proceed to view the Cuckoo Clock
You all
know Robert Sullivan at the plough he can't be beat
He was
invited up to Dublin with the champions to compete
But Dublin
saw no trace of Bob his ploughshare or his sock
He was
taken up with staring at McCarthy's Cuckoo Clock
I met with
Martin Curran and I said we both aspire
To start a
Labour Union in Glanderry or in Lyre
He stood
stock still and stared at me I got another shock
When he
said I've no time for unions now I must see the Cuckoo Clock
Flor Healy
said to Jerry Long I've a bull to suit you now
Got by a
double dairy Charley and a half bred Jersey cow
Come and
view this taurine wonder from his horns to his hock
Not me says
Jer I must go to view McCarthy's Cuckoo Clock
Oh the
Pyramids of Egypt are of great antiquity
And the
Eiffel Tower in Paris is a wonderous sight to see
Fair is
Manhattans skyline when viewed from Brooklyn dock
But I'd
give them all to get one peep at McCarthy's Cuckoo Clock
<<<<<
A teacher friend asked me to look at this.
I think it is great. Check this out for yourself and click 'like" it if you think it is a good invention. These kids are just 16 and they have worked very hard on their Young Entrepreneur project.
Mol an óige…… ( an old saying ; Praise youth and it will blossom)
<<<<<<<<
James Scanlon recommends this site to us:
http://www.bbc.co.uk/news/world-europe-21534215
<<<<<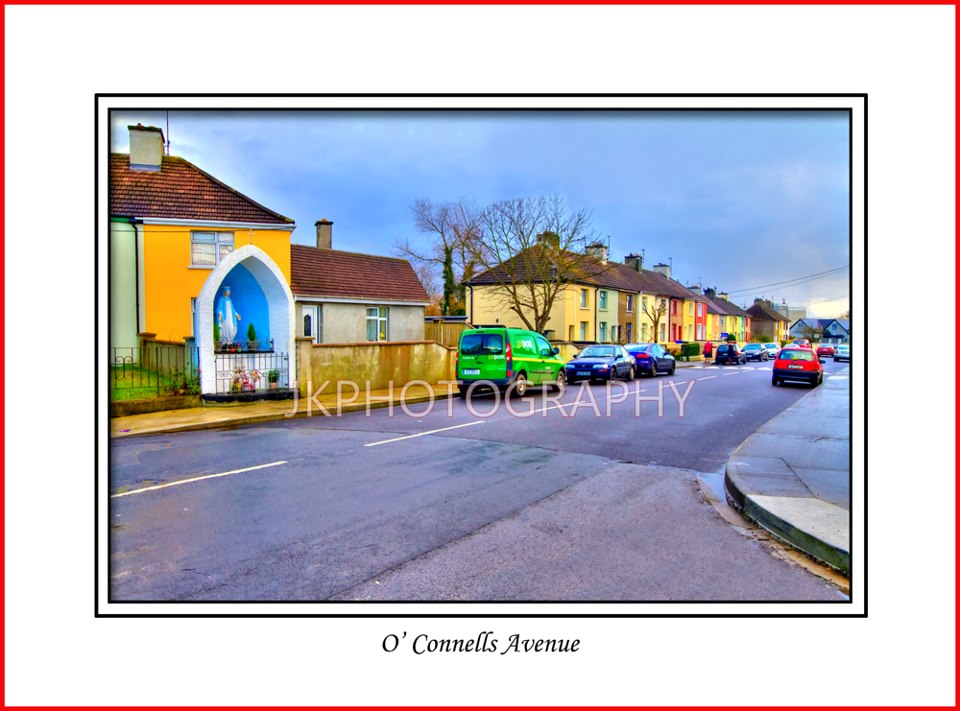 If you grew up in Listowel and would love to have a picture of your birthplace hanging on your wall, John Kelliher is your man. He is mounting his beautiful photographs of town in all different formats.
Why not contact him here https://www.facebook.com/john.kelliher.79
to see what he can do for you. He does weddings, birthdays and occasions as well.
>>>>>>>
This an early self propelled wheelchair in 1955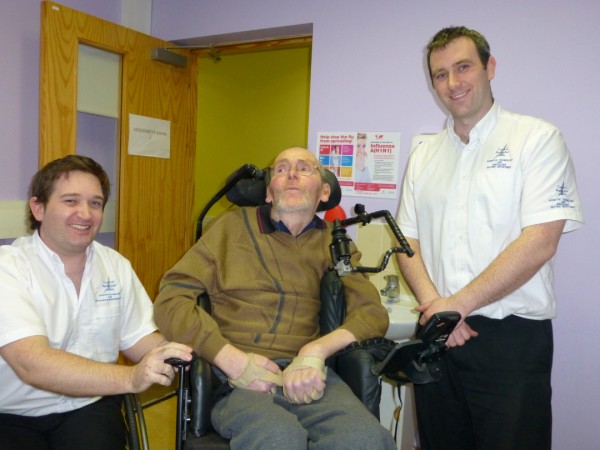 Last week we had a bit of a wheelchair problem in this house and it necessitated a trip to our friends in the CRC seating clinic in Limerick. Wheelchairs have come a long way since 1955. They are now sophisticated pieces of machinery. People are no longer "confined" to wheelchairs. They are liberated by them.
My photo shows my heroes, my husband Jim with Eoin and Daniel, occupational therapists at CRC Limerick who, yet again saved the day and restored everything to working order.
<<<<<<
Leo Varadkar officially opened the Great Southern Trail on Saturday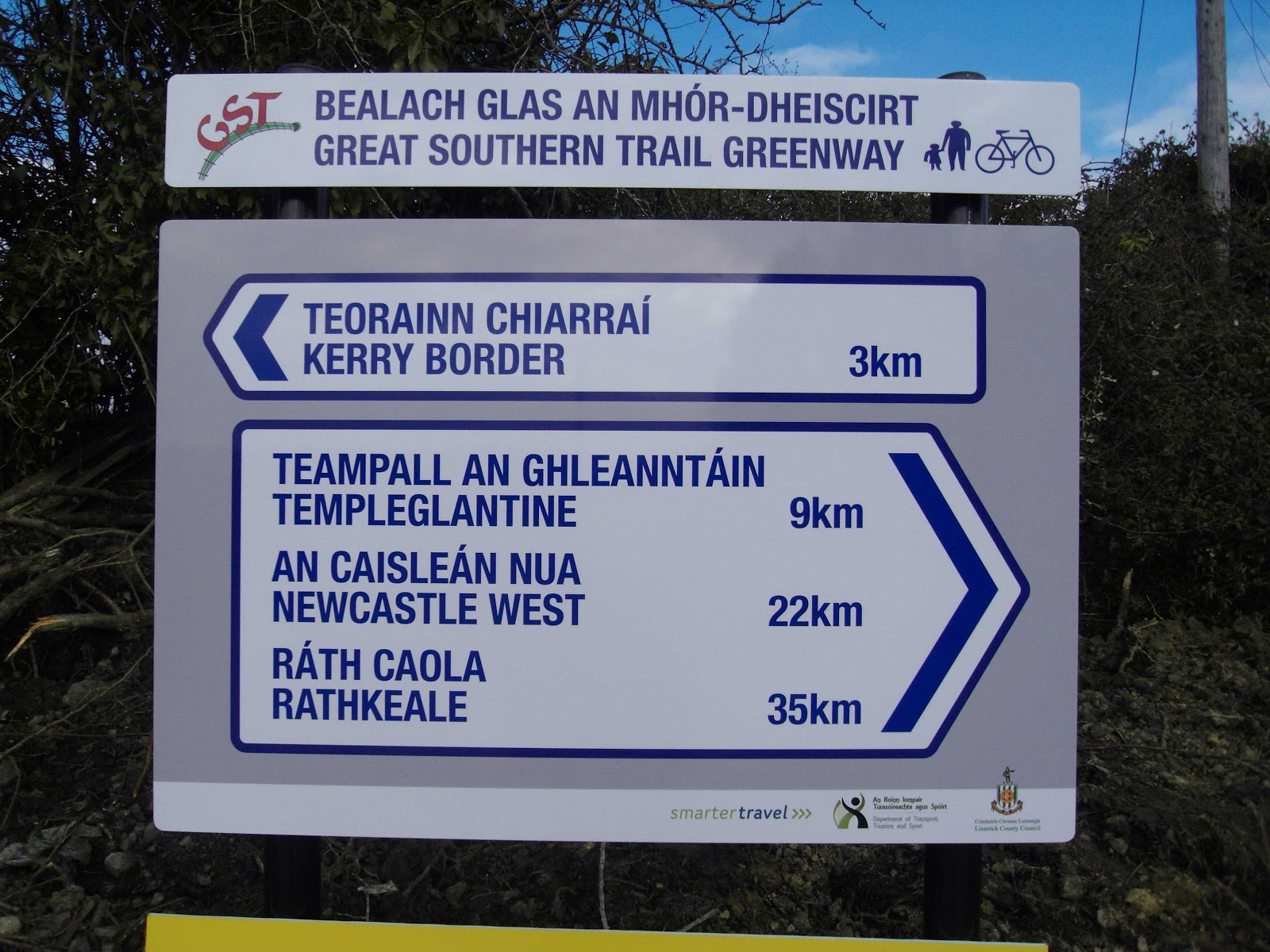 Our intrepid reporter, Jer Kennelly was there and he sent us these photos
https://www.youtube.com/watch?v=3dfWUC5Z2G8
Liz. Brosnan was there with her camera and she snapped a Kerry contingent