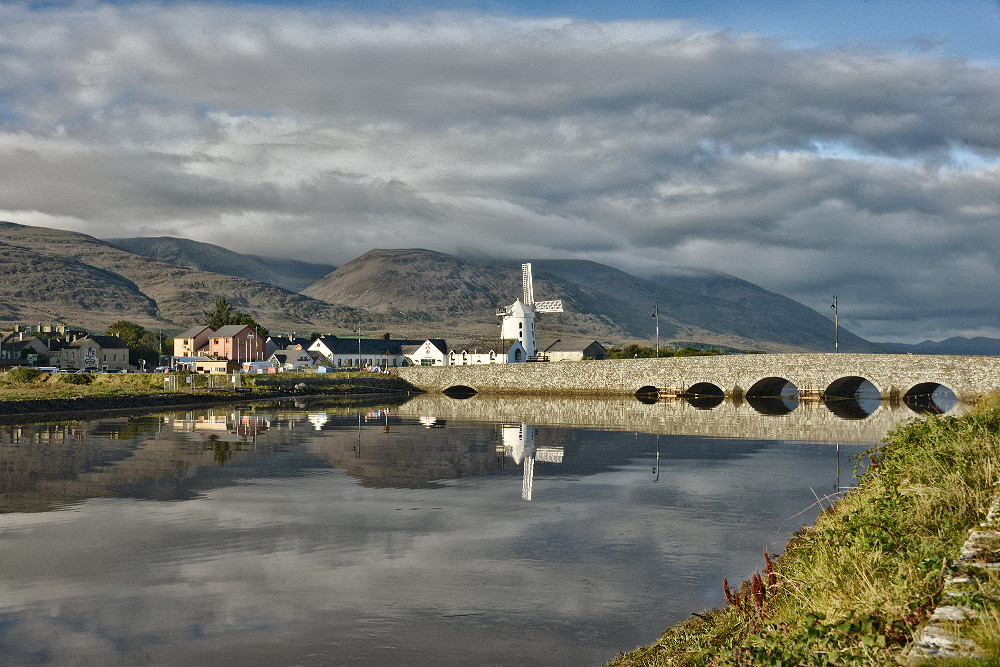 <<<<<<<<<<
More Photos from Ladies Day 2022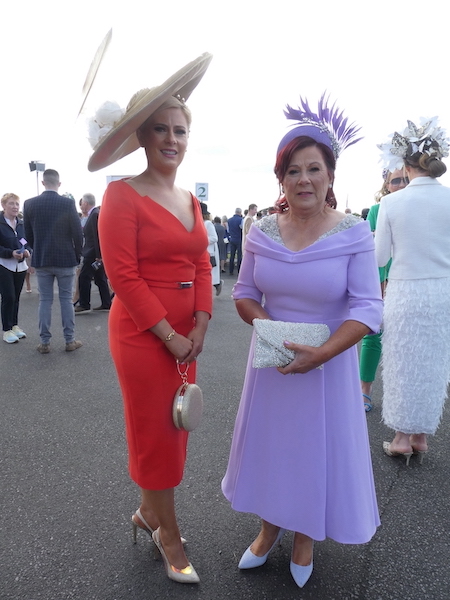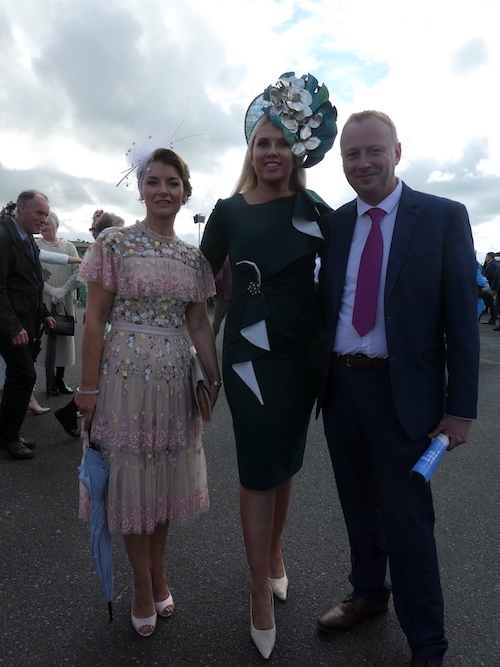 <<<<<<<<<<
A Guest Remembers
I saw the following on Facebook shared by a lady who remembers Millstream House and Jim Sheahan. What a loss he is to the hospitality industry!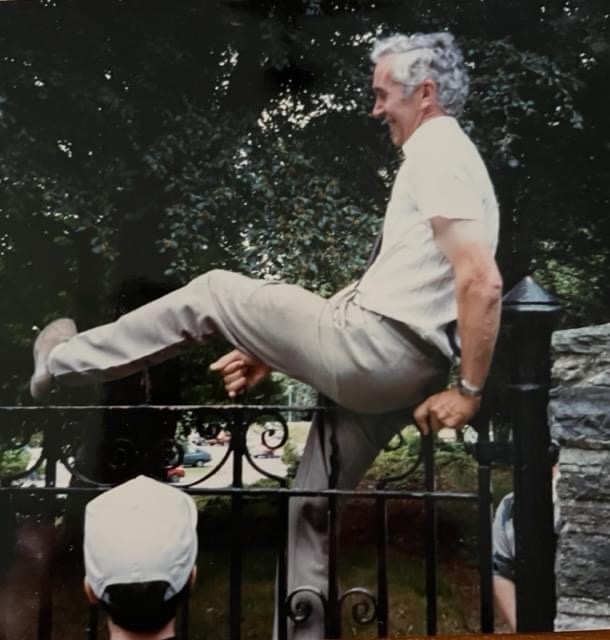 To my friend Jim.
This is how I will choose to remember you.
Not afraid to take the jacket off and jump over a locked fence while touring around Dingle one day in the late '80's. I cannot recall the spot where this photo was taken but I do remember sharing one of my first days back home since I was a young girl with you. We toured about the Ring of Kerry and the love of your country, history and people left an impression long after my first Guinness hangover had faded and the blue returned to my eyes.
Thinking of the kitchen in Greenville summons memories of Nora's brown bread, apple tarts, coleslaw, salmon fresh from the Feale, and fairy cakes. It is here that I am reminded how to properly eat a good Irish potato: holding it with a fork in the left hand, peeling away the thin brown skin to expose the floury flesh bursting forth, slathering it with fresh butter, a dip of the tip of the knife in the salt bowl to spread on top, before a pop in the mouth while hot enough to blister! Years later, I inherited a little crystal salt cellar from my husband's grandmother. I was so excited to set the table when you came to visit my home in Pittsburgh- I finally had a guest who knew how to use that thing! (And just because I know Nora loves to recall menus the way I do- we enjoyed a meal of veal chops, baby red potatoes, rutabaga, and creme brulee that night!)
But I also see you sitting at the table with the paper while the big brown Stanley keeps watch over all of our comings and goings. Jim, you were always ready to get up to turn on the kettle, set the table, or to run us into town knowing full well that none of us would be in any shape for driving home after a few pints at John B.'s. I would often make a very solid attempt to help, and you would scold, "No, no Tricia, you'll make me redundant." (For my American friends, this means that you might get laid off.)
Jim, I don't think you could ever be considered redundant. I am honored to have known a man like yourself. A man who has no problem moving from the milking barn to the bank office with a quick change of jacket and boots. A man who is so proud of his family, his sons and their accomplishments, but never boastful. A man who joked about his wife being a boss, but secretly admired her hardwork and determination. A man whose eyes sparked with joy and a smile from ear to ear as he greeted you in front of the monkey tree in the driveway- always rushing out the door just as the car turned in. A man who authentically loved all the people he welcomed into his life.
And today, instead of Céad míle fáilte, we must bid our farewells to you and God Speed. We will cherish the memories.
Trish Cloonan Ridenour
<<<<<<<<<<
Pres. Girls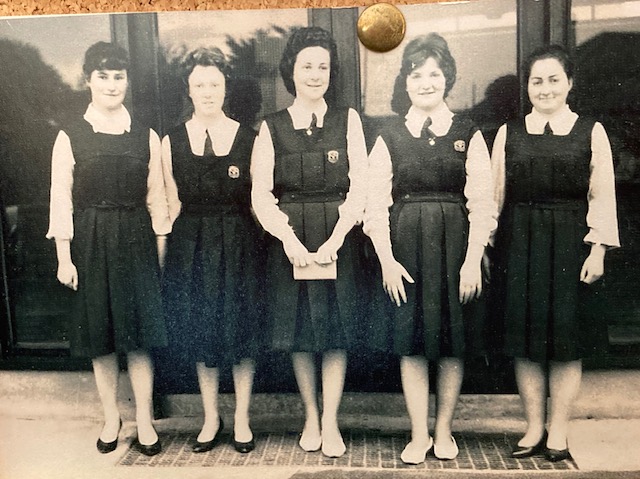 Another photo from the classes of early 1960s
<<<<<<<<
A Fact
The roar of an adult lion can be heard up to 5 miles away. The purpose of the roar is to warn off intruders and to gather scattered members of the pride
<<<<<<<<<