A Dublin St. Mary's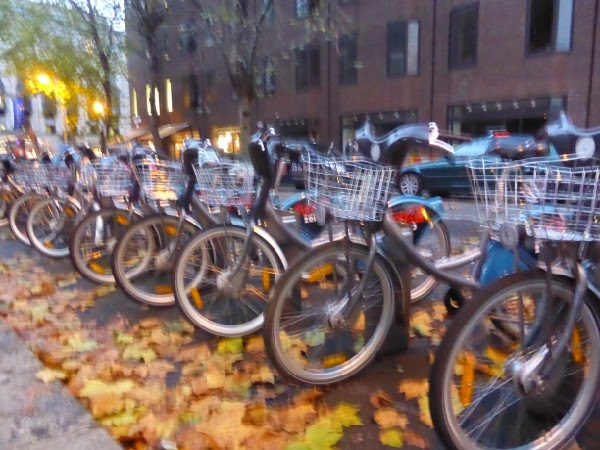 Recently I visited the capital for a weekend. I was staying on Haddington Road. On Sunday morning November 9 I found myself at mass in St. Mary's Haddington Rd. Quite unknown to me this was a red letter day in the parish. The church was celebrating its 175 th. anniversary.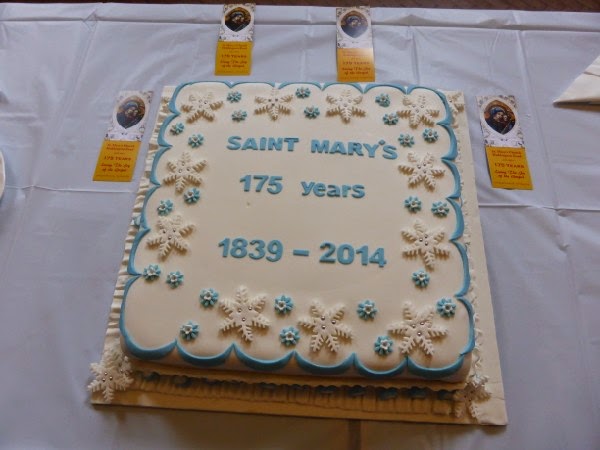 It is a beautiful church with a long history but on this, its anniversary, it had a mass concelebrated by three celebrants (average age I'd guess at 65). There was no altar sever on the altar and the gifts were brought up by Phillipino people. Time was when we would have seen 30 priests and as many altar servers.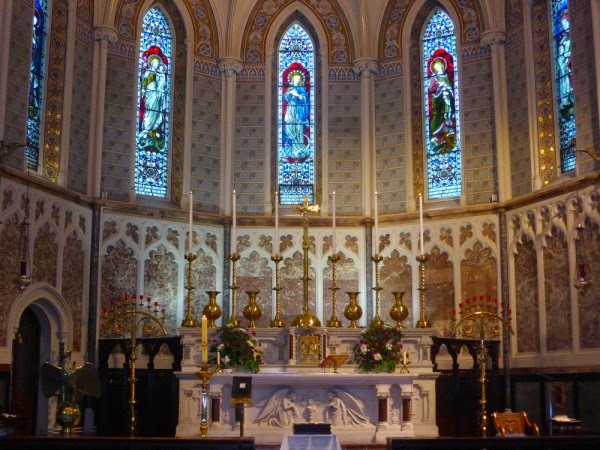 The sanctuary is particularly beautiful. The priest in his sermon told us, "We are sitting in a treasure."
Like many churches, it had a mud floor, a roof with no ceiling and only a centre nave when it was built 175 years ago. Over time, a ceiling, 2 side aisles and many more features were added.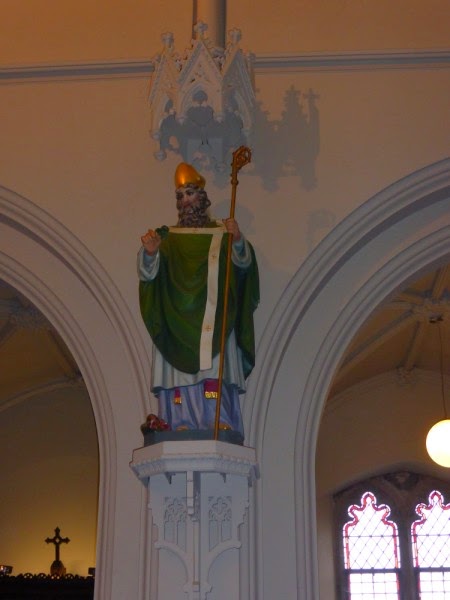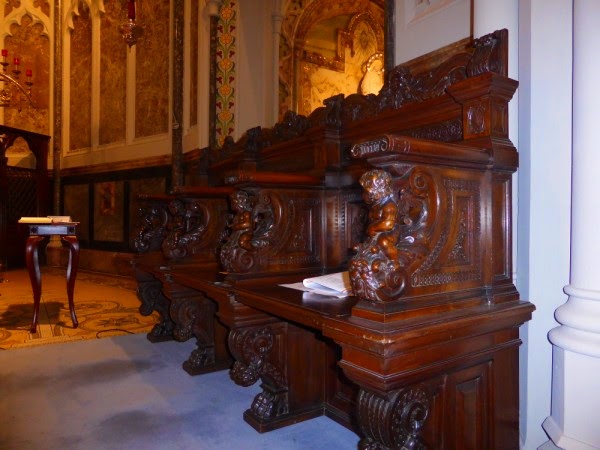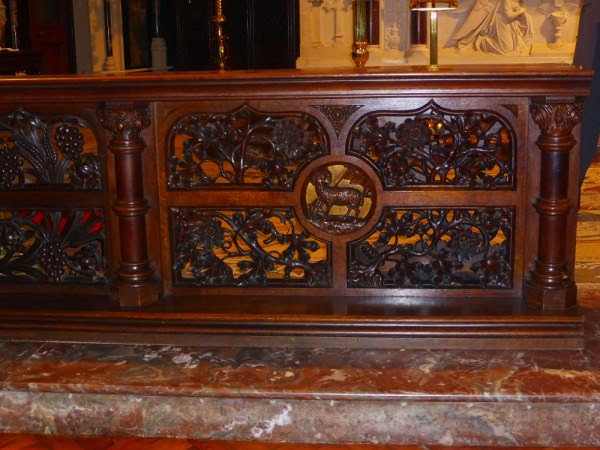 The unusual wooden altar rails survived Vatican 2.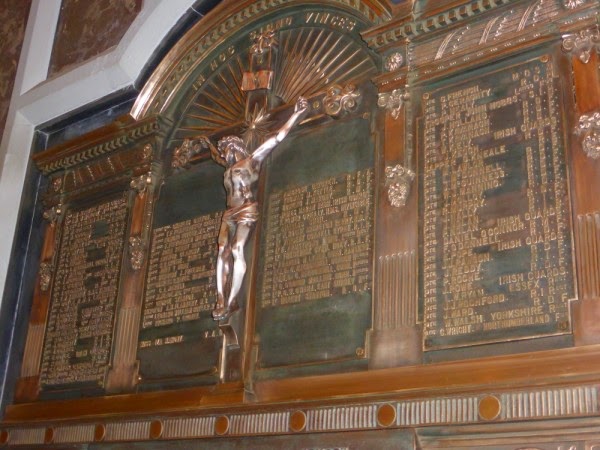 This is the recently restored war memorial. No one could tell me if the names thereon were parishioners. The war poet, Thomas Kettle's name was there. He wrote one of the war's most poignant poems to his infant daughter, Betty;
"…..So here, while the mad guns curse overhead,
And tired men sigh with mud for couch and floor,
Know that we fools, now with the foolish dead,
Died not for flag, nor King, nor Emperor,
But for a dream, born in a herdsmen shed,
And for the secret Scripture of the poor. "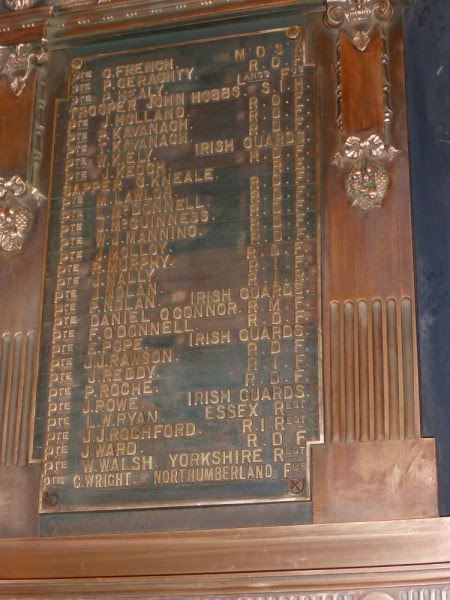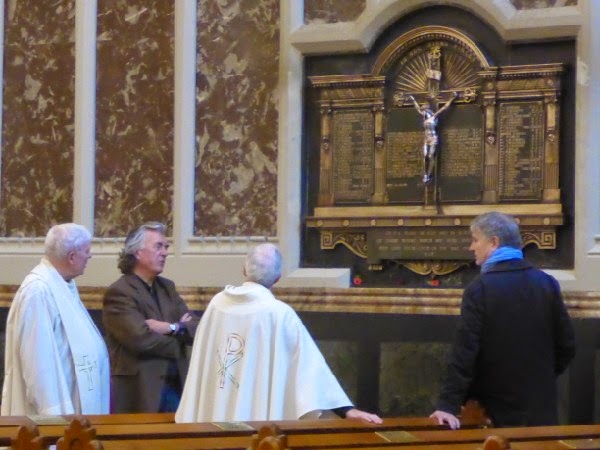 Some parishioners stayed behind after mass to view the memorial and to congratulate the priests on a wonderful job of cleaning and restoration. Apparently, up to recently, it was illegible.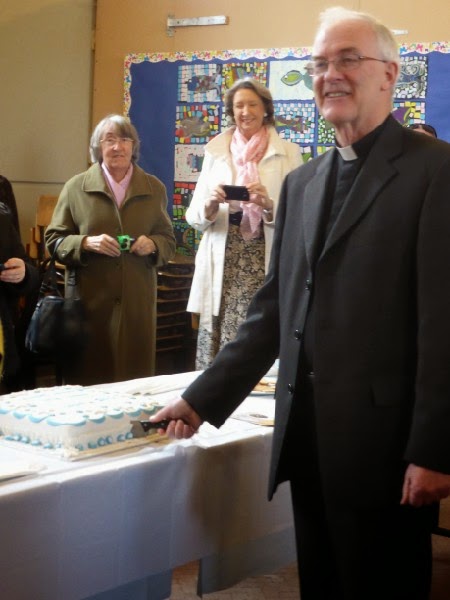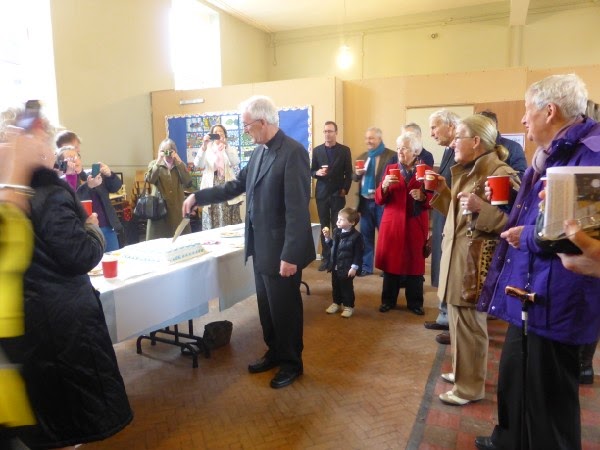 A section of the mass goers who attended the little post mass celebration.
<<<<<
+ R.I.P. May Stack +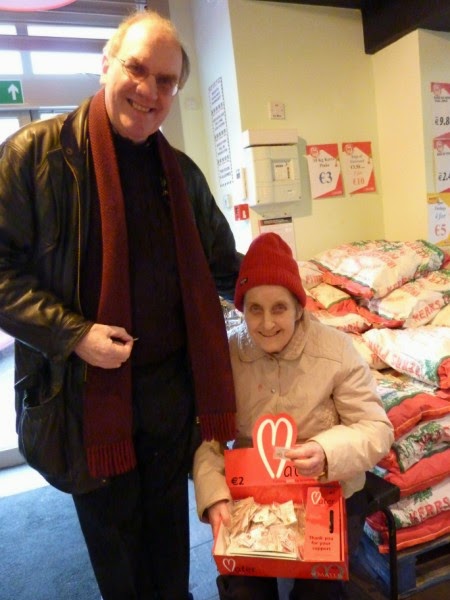 I took this photo in Spar on Market Street in 2011. Canon Declan O'Connor was buying a token in aid of The Irish Heart Foundation from May.
May was small in stature but she had a big heart. She dedicated her life to helping others. She was a familiar face collecting for charity, selling tickets at the parish bazaar or helping with The Laundry for the Elderly. Her generosity extended beyond her death as she donated her body to UCC for medical research.
May she rest in peace. Listowel and May's family have lost a champion.
<<<<
Listowel Arms refurbished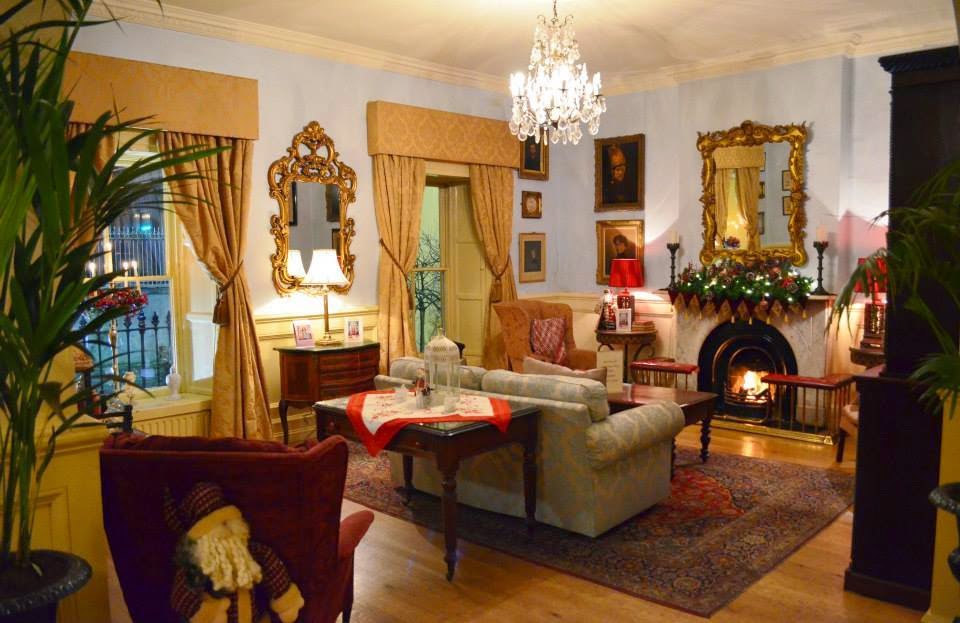 old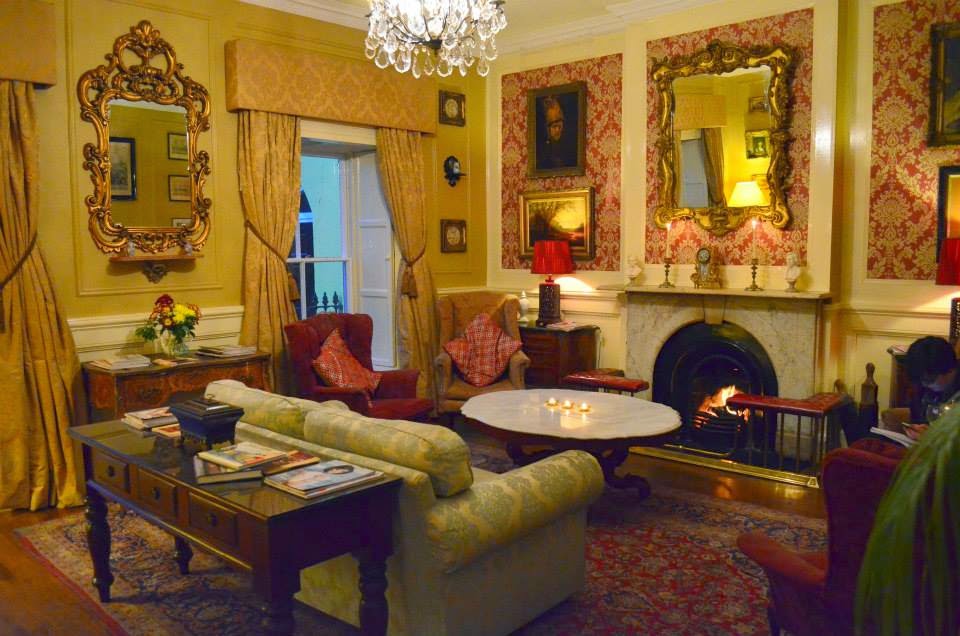 new

Listowel Arms posted these photos of its revamp on its webpage.

<<<<

Listowel pilgrims in Rome in 1951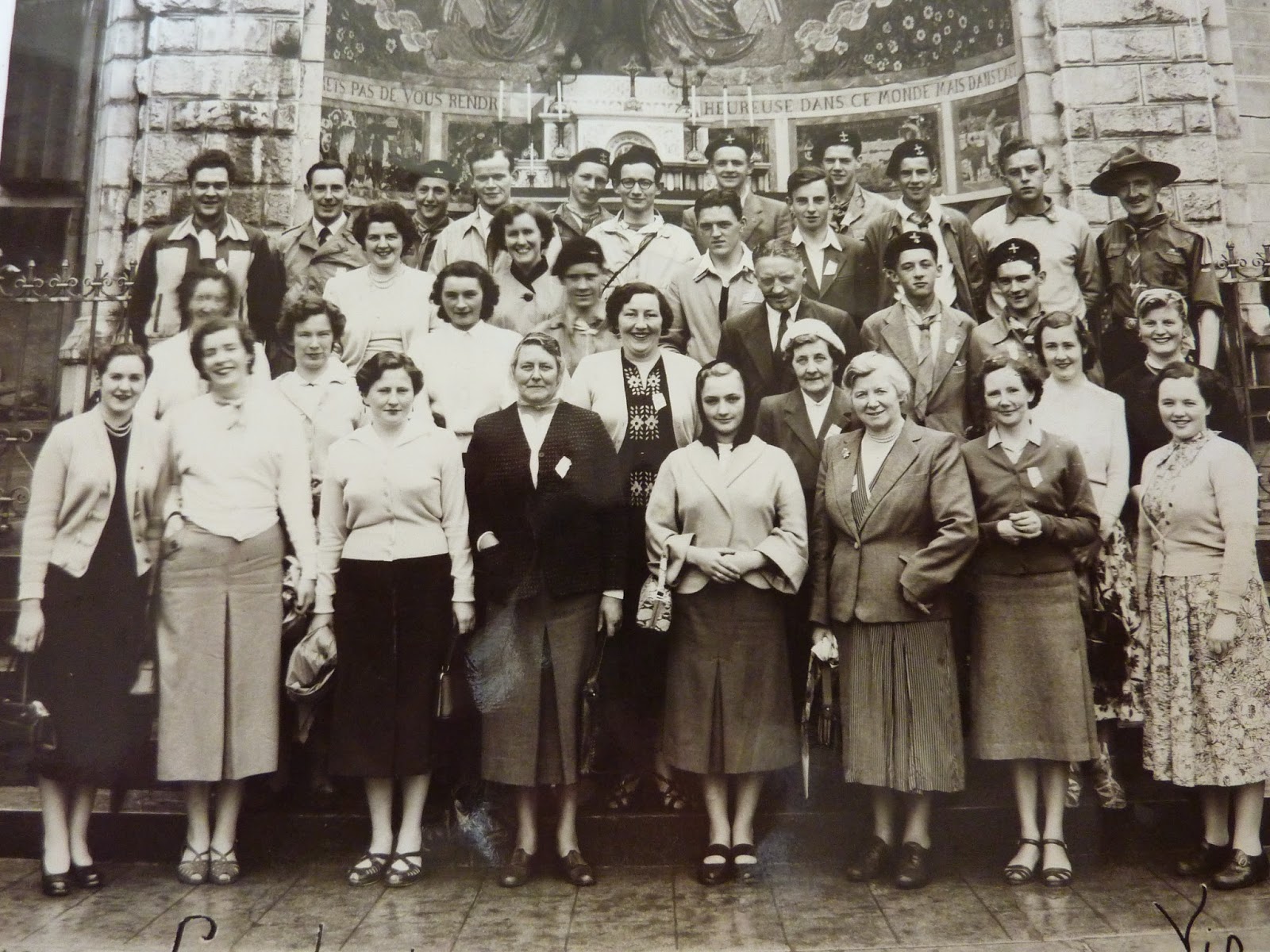 <<<<<<
Crusaders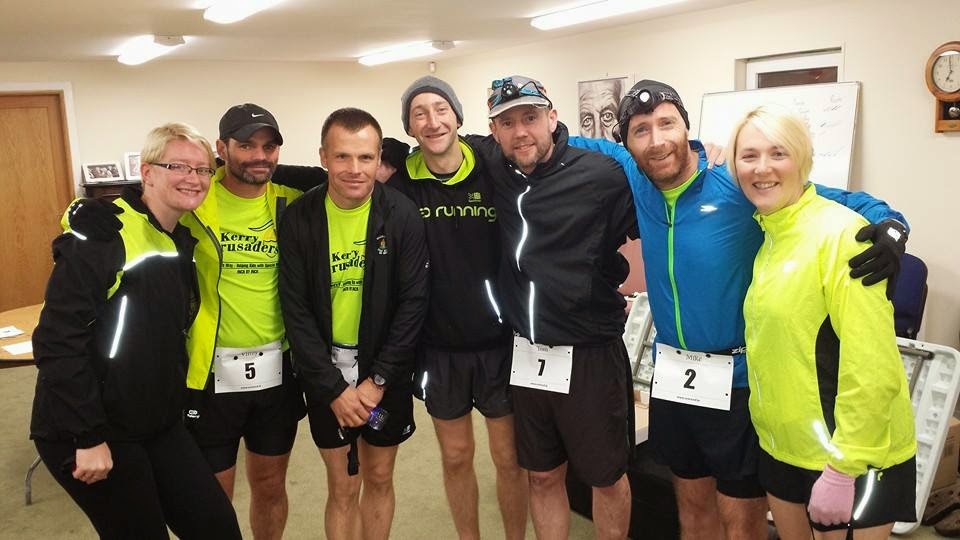 (Photo; Mary Toomey Roche)
These brave souls completed marathons and ultra marathons last weekend. They are all runners with Kerry Crusaders and are a credit to North Kerry.