Man at Work Photo by Janusz Trzesicki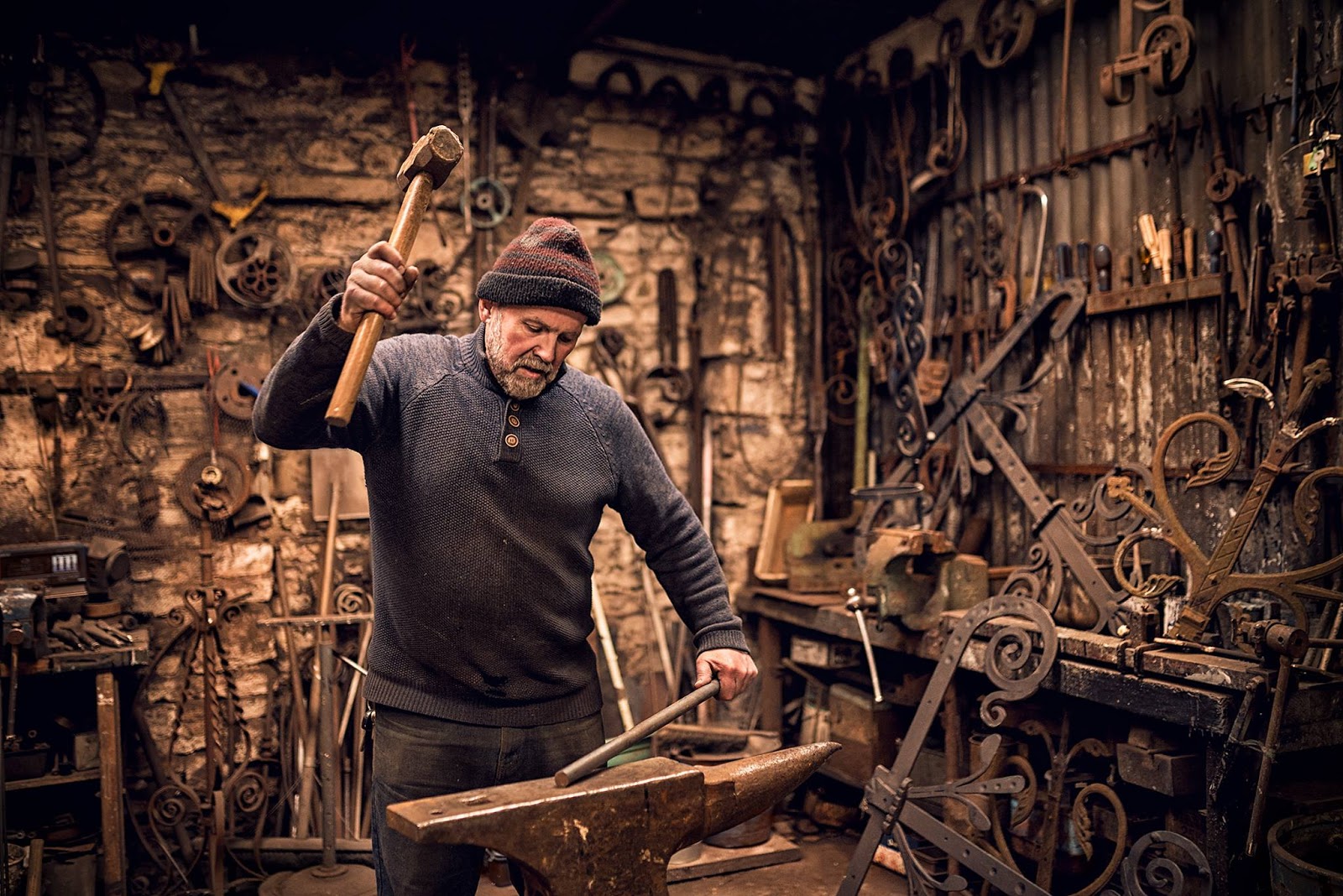 Mallow Camera Club has some excellent photographer members. The theme for their last monthly competition was People at Work. It elicited some marvellous images. One of my favourites is this from Janusz Trzesicki.
Janusz is a super photographer who photographs everything including weddings and sporting events.
Below is another of his photographs from a recent Kanturk rugby match
<<<<<<
Society of St. Vincent de Paul in Listowel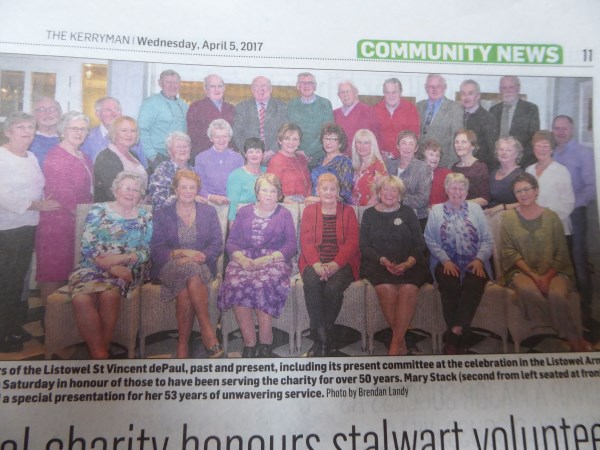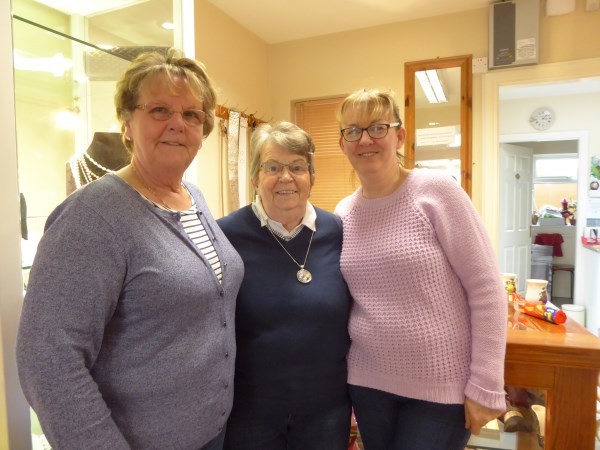 Kay Landy was photographed for the Kerryman with other long serving volunteers at their recent celebration. I snapped her in the Second Time Around shop in Upper William Street with two of the newer volunteers. Listowel should be proud of the work they do and the services they provide.
<<<<<
Nearly Done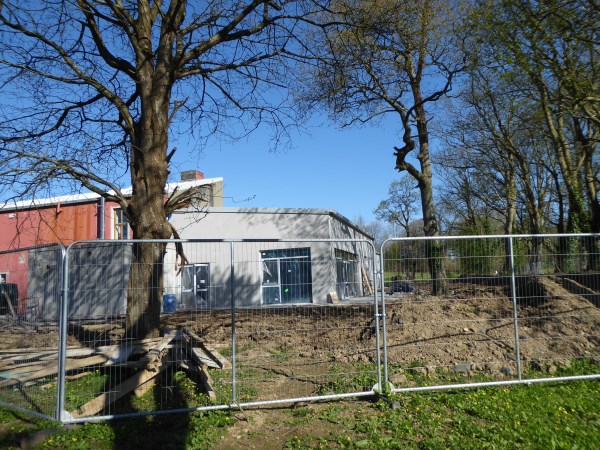 <<<<<<<
Evening in Ballybunion
Saturday April 9 was one of the best days of 2017 so far. The sky was clear and the weather was warm and balmy. When I got to Ballybunion with my visitors the crowd on the beach was beginning to thin out but it was evident that people had been in the water. Others had been sun bathing and there were a few sandcastles still standing on the beach…… a welcome taste of summer.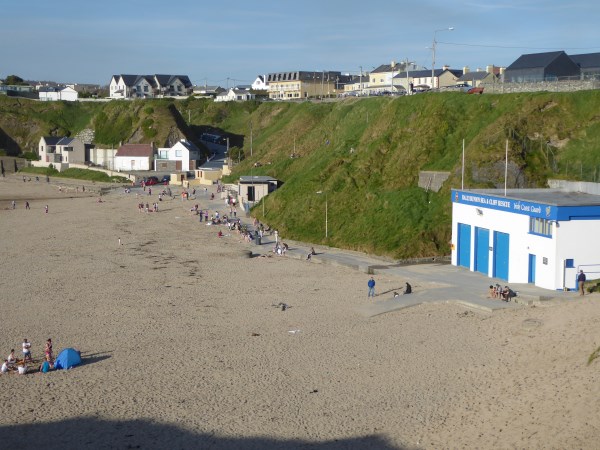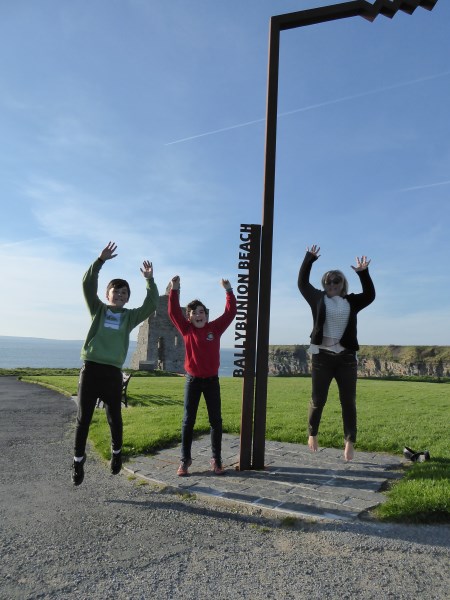 My visitors obligingly struck the now obligatory jumping pose at the WAW sign.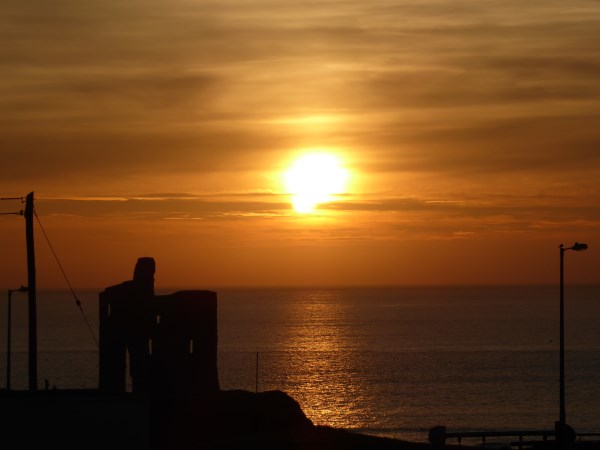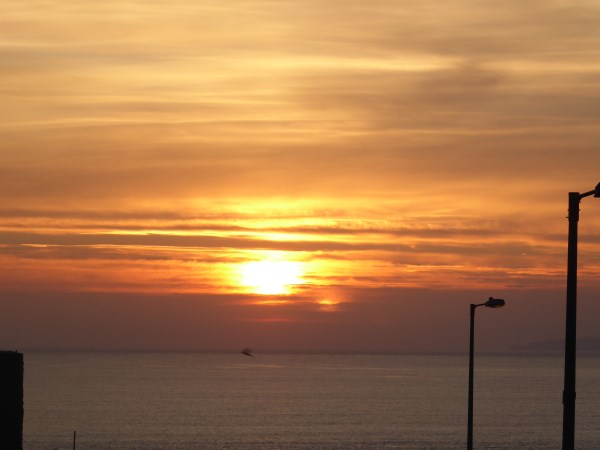 We watched the sun set from the vantage point of our table upstairs in Daroka where we enjoyed an excellent meal.
<<<<<<<<


Sisters and Friends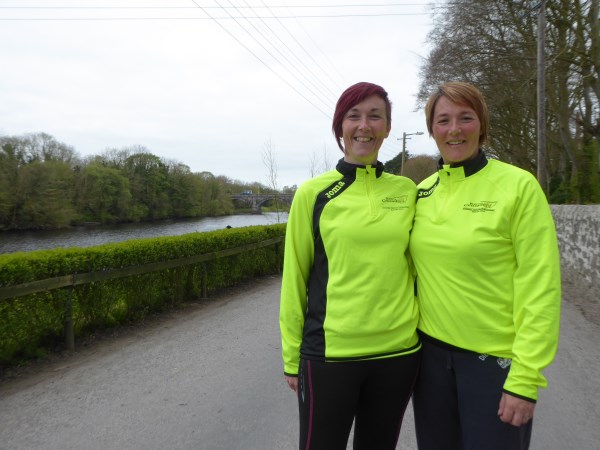 I met Tena and Rochelle walking (yes walking) by the river.
<<<<<<


with Jim Costello down memory lane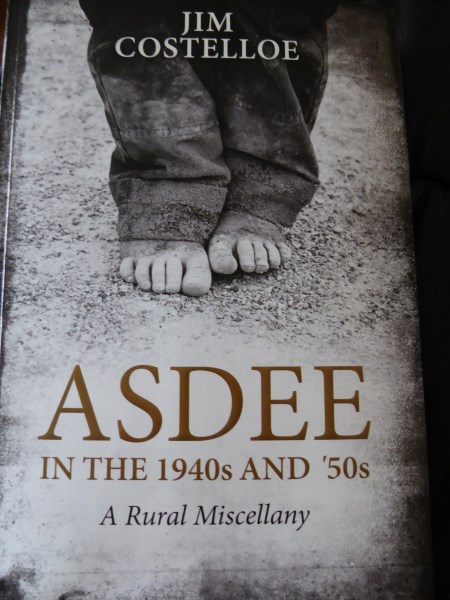 Jim Costello in his lovely memoir takes me back to my childhood. Our experiences and the experiences of many of our contemporaries were very similar.
This is what he says about "the dues".
"…..The announcements at Sunday
mass often consisted of the reading of the priests' collection. Each townland
was read and all who paid were named, starting with the highest payee, for
example; townland of Asdee-£1 each (names of people) 10 shillings each (names of people), 7/6 each (names of
people). The amounts paid were gradually reducing until the people who paid the
least amount were mentioned last. People whose names were not read had not
contributed at all and there was more interest in the people who did not pay
than in the amount which people actually paid."