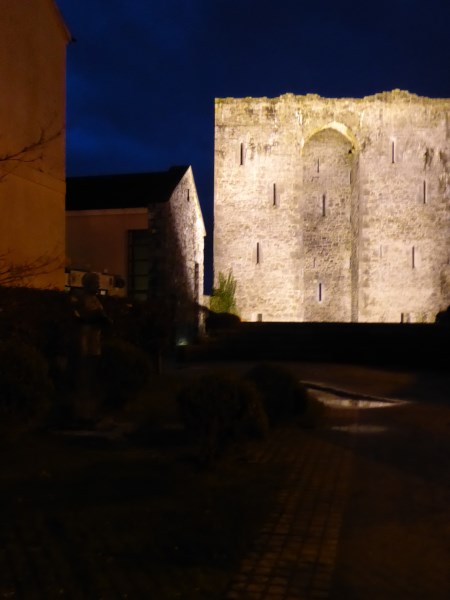 Listowel Castle at night
<<<<<<
The very last of the exhibitors at the BOI Enterprise Town event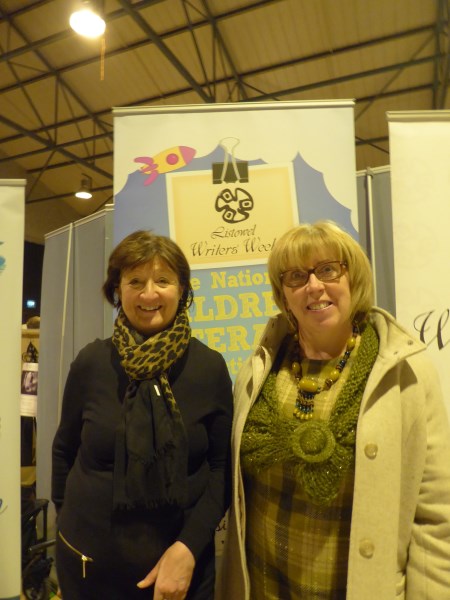 <<<<<<<<<
December 2017 Nightime in Listowel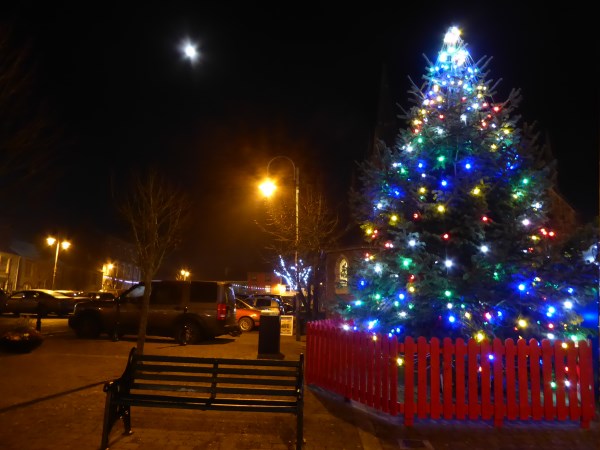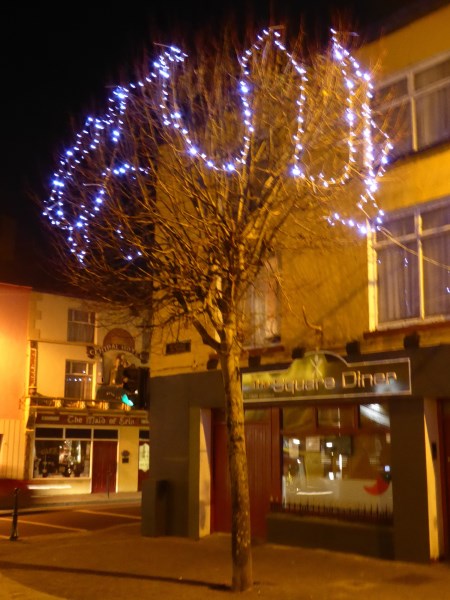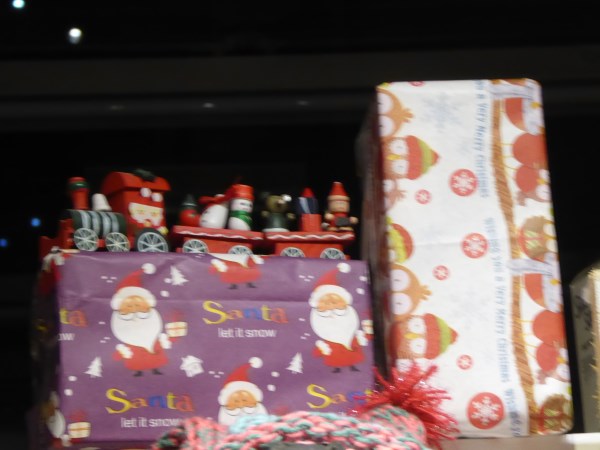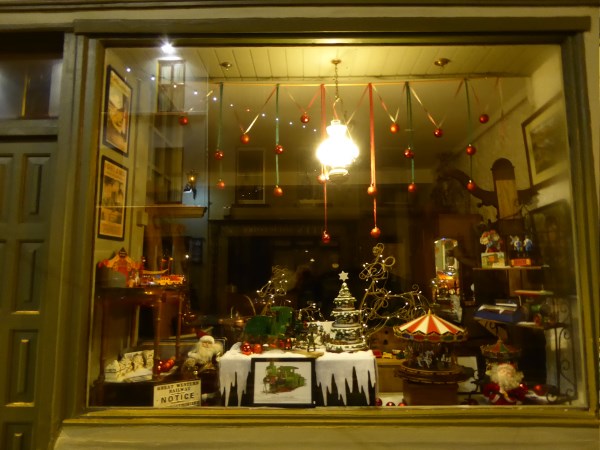 <<<<<<


Christmas in the 1920s by Eamon Kelly Concluded
…..The hearth was the
friendliest place in the house. The place to talk, to sing and to listen to a
good story, to hear the conversation of the grown-ups and to let on not to hear
little bits of gossip or some scandal our elders seemed to take an unlaughing
pleasure in. The hearth was the place where the mother read out the American
letters from Aunt Margaret, Aunt Mary and our Aunty Bridgie, and counted out
the dollars they, and Aunt Liz, had sent us. We would all repeat the American
address where our aunts lived to see who'd remember it best. It was Ditmar's
Boulevard, Astoria, Queens, Long Island, New York. The hearth was the place
where we knelt before the supper on Christmas Eve for The Rosary with the
trimmings we thought would never end.
When it was time
for us all small lads to go to bed we'd hang up our stockings along the mantle
shelf and on the crane to make sure Daidí na Nollag wouldn't forget us. Even if
was only a new penny it would be welcome. A penny was a great treat in those
days when you would get five bulls eyes for a half penny and two peggy's legs
for a full penny. In the end we would have to be hunted to bed we would be so
lazy leaving the warm hearth. But the promise of driving in the pony and trap
through the dark to early mass in the morning would finally shift us, but we
weren't gone yet. We'd all have to stand at the front door to admire the
bunches of lights in the houses down along the valley and up the rising ground
to Rossacrew, all the little lights winking and blinking through the dark
until, as the man said, the earth below looked like a reflection of the starry
Heaven above.
<<<<<<<
The Listowel Arms is looking very festive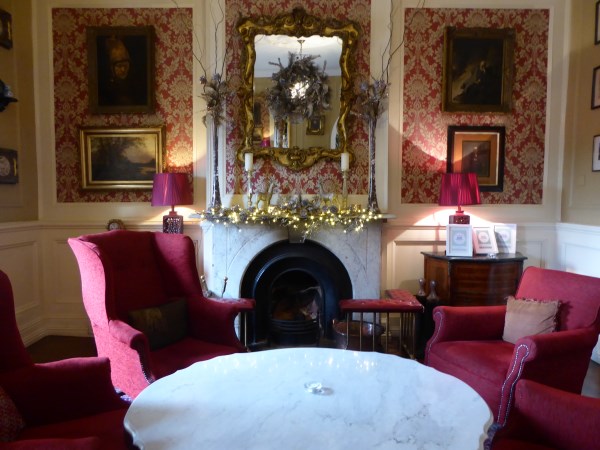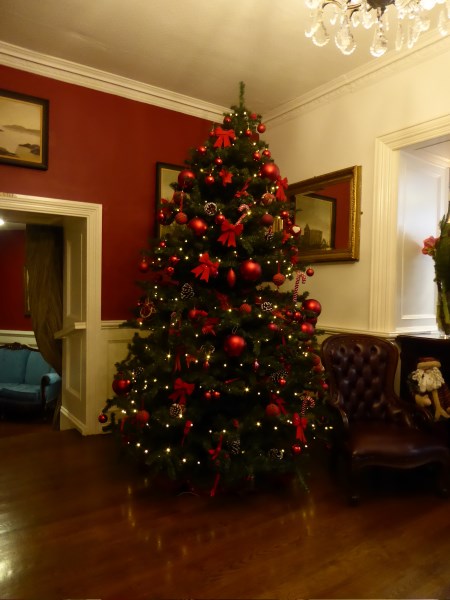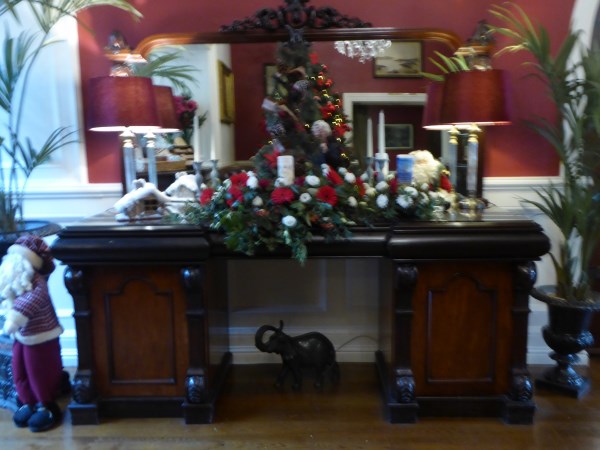 <<<<<<<,


The Catechism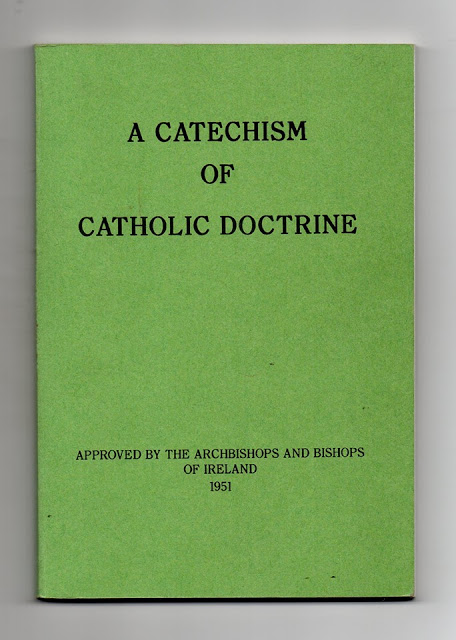 Boy did people remember this! I think the following email sums up most of the feedback I got .
Hi, Mary, The Catechism had 'all the answers' – and was all black-and-white! No grey areas! O tempora O mores!
In my young days – 50s and 60s – religion was terrorised into us- often accompanied by a bit of pummelling, just to concentrate the mind!
Even to this day, churches can inspire an atavistic dread of hell-fire and damnation. We must only trust that there is something better in store for us. We shall see…
The most-remembered thing about the Catechism for me is the phrase concocted from reversing its letters: Master Sits In His Chair Each Time At Catechism. (Except when he rises to cuff home the message of love and forgiveness!).