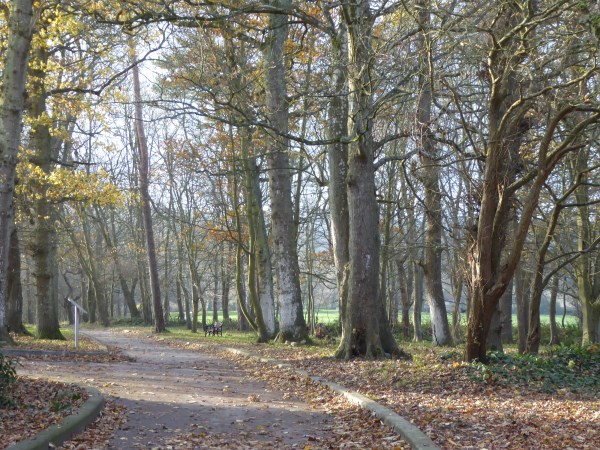 Nothing beats a dry sunny Winter's day in Listowel
<<<<<<<<
Kanturk, Co Cork, My Hometown
Recently I went on a book promoting trip to my home town. While I was there I took a few photos. Some parts of town are very much as they were in my youth. Other parts have changed beyond recognition.
This is the Edel Quinn Hall where I held the Kanturk launch of a Minute of Your Time. I remember the hall being built in the 1950s.
This old photograph was shared recently on a Facebook page, Kanturk Memories. It shows men and boys making cement blocks for the construction of the hall. The blocks were made in a yard near the boys' national school. The hall was built largely by voluntary labour.
This is very hard to read but it is an inscription in Latin on one of Kanturk's bridges. It dates the bridge as an 18th century construction.
This is O'Brien Street
The main bridge leading to Main Street.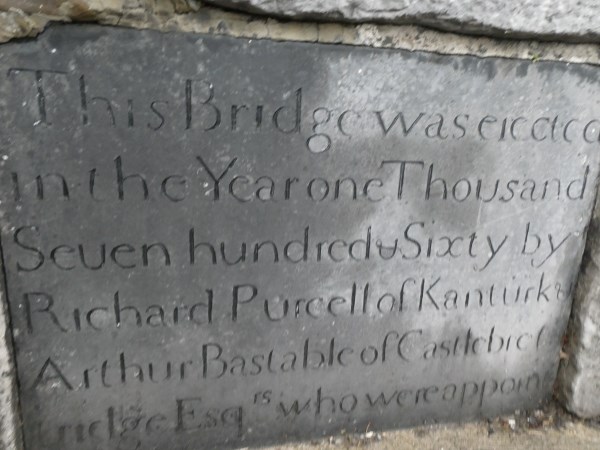 These are the inscriptions in English on this bridge. I have no idea what the reference to Westminster Bridge is all about.
This ugly part of town needs urgent attention. It is such a pity to see these two ramshackle buildings in such a prominent position in town. When I was young both these shops were occupied and busy.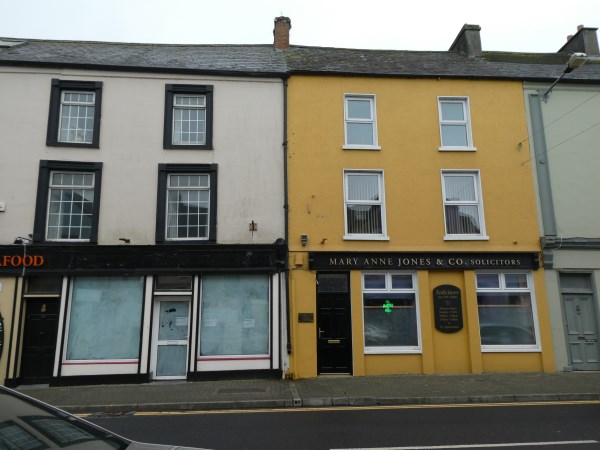 Strand Street shops
Lovely to see this old building refurbished and looking beautiful. This once housed the oldest school in Kanturk. In my day it was the home of a Kanturk legend, Sarah Sheehan. Sarah was active in practically every organisation in town. She is often to be seen in old photos as the only woman in a committee of men.
The building now is a café taking its name from its location at the confluence of the rivers Allow and Dallow.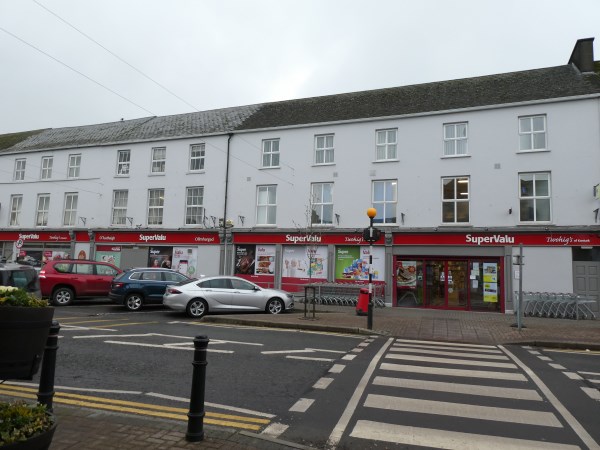 The biggest shop in town is Twohig's Super Valu, a lovely local shop which now stocks A Minute of Your Time.
This is Upper Bluepool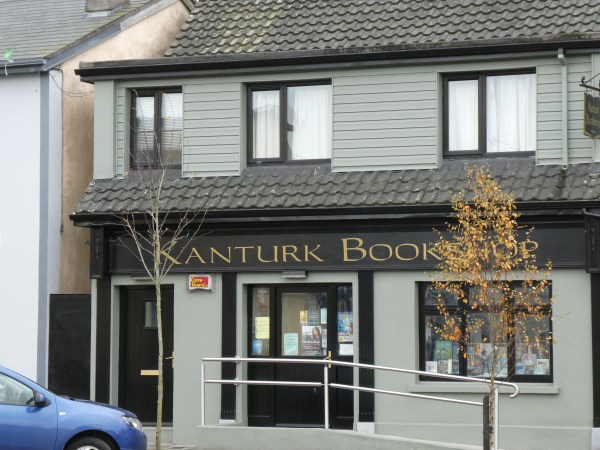 Kanturk Bookshop is a lovely independent gem located across the road from North Cork Co Operative Creamery. A Minute of Your Time is available here.
Strand St.
<<<<<<<<


Second Class Young Ladies Named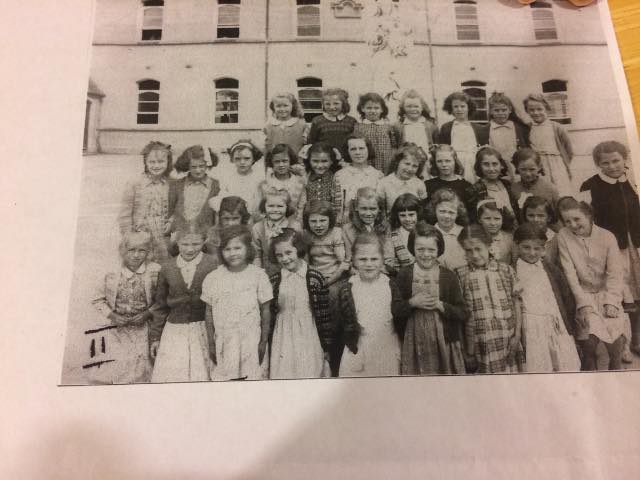 Margaret Dillon has a brillant memory for people and names. She has all the namers of the girls in her second class photo;
Back Row ; L to R.
Eileen O'Connor, Eleanor Leahy, Nora Barry, Babe Murphy, Terry Buckley, Eileen Brazil, Patsy Browne.
Next Row Standing; L to R.
Sheila Murphy, Eileen Corridan, Helen O'Quigley, Doreen Canty, Noreen O'Hanlon, Delia Walsh, Mary Walsh, Eileen Barrett, Philomena Horgan, Joan Rowan, Eileen Donoghue.
Sitting; L to R.
Carmel Gorman, Eileen Relihan, Marie Canty Connell, Nora Hanrahan, Brenda Dillon, Margaret Dillon, Marie Moloney, Noreen O'Connor, Jeanie Hartnett.
Front row L to R.
Marie Curtin, Kathleen Enright, Eileen Roche, Kathleen Corridan, Christine Keane, Kathleen Sheehy, Joan O'Brien, Frankie Chute.
<<<<<<<<


I Don't like Mondays
This piece of old lore pertaining to certain times of the year comes from the Dúchas schools' folklore collection.
Monday was considered an unlucky day to leave home. Up to the present day many parents do not send their children to school for the first time on Monday.
If a person got unwell on Friday it was deemed a bad omen for his recovery. At the present time in this parish (Ballyhar, Co. Kerry) people do not get married on Monday, on Wednesday, or on Friday. The days from the 1st to the 12th April were called "Laethanta na Bó Riabhaiche in (Ballyhar parish Co. Kerry). This period was a trying one on old cows because they were "run down" as a result of the severity of the winter and the early spring.
Rabharta na hinide was the name given to a break in the weather which occurred towards the end of Shrove. It was a spell of rainy and windy weather combined.
Rabharta na Cásga was the name given to a similar spell which occurred towards the end of Lent.